Sports-minded residents in Vietnam's major cities don't have it easy: traffic overwhelms the streets and sidewalks; air quality is generally terrible; open spaces are nearly non-existent and it's always either hot or raining. One would be forgiven for throwing in the towel on running or cycling and deciding to join a group of middle-aged women for a morning calisthenics/80s workout video session in the park.
Fortunately for fitness nuts, over the last few years, a handful of dedicated sports organizers have launched a series of high-profile races, providing an outlet for adrenaline. Events such as VNG IRONMAN 70.3 Vietnam, Champion Dash and the Vietnam Mountain Marathon have ushered in a new era of wellness and tourism while exposing people of all ages to new physical challenges.
Prior to 2013, there were no regular international-level endurance events in the country. The first Vietnam Mountain Marathon, held outside of Sapa, changed that. According to David Lloyd, director of sport at Topas Travel, the firm behind the race, the event has grown from 250 initial participants to 1,500 this year, creating its own tourism economy in the process.
"The impact in terms of the Sapa economy is massive," Lloyd tells Saigoneer. "On top of the 1,500 runners, many people bring family as supporters so the increase in tourists using all of the services and hotels is huge for a town of that size."
Local officials are so pleased with the event that they encouraged Lloyd and his co-organizers to put together the Vietnam Mountain Bike Marathon, which will be held in Sapa for the first time in November.
Trinh Bang, managing director of Sunrise Events Vietnam, is one of the founders of the VNG IRONMAN 70.3 Vietnam, which ran in Da Nang for the first time in 2015. Bang also emphasized the economic impact of such events.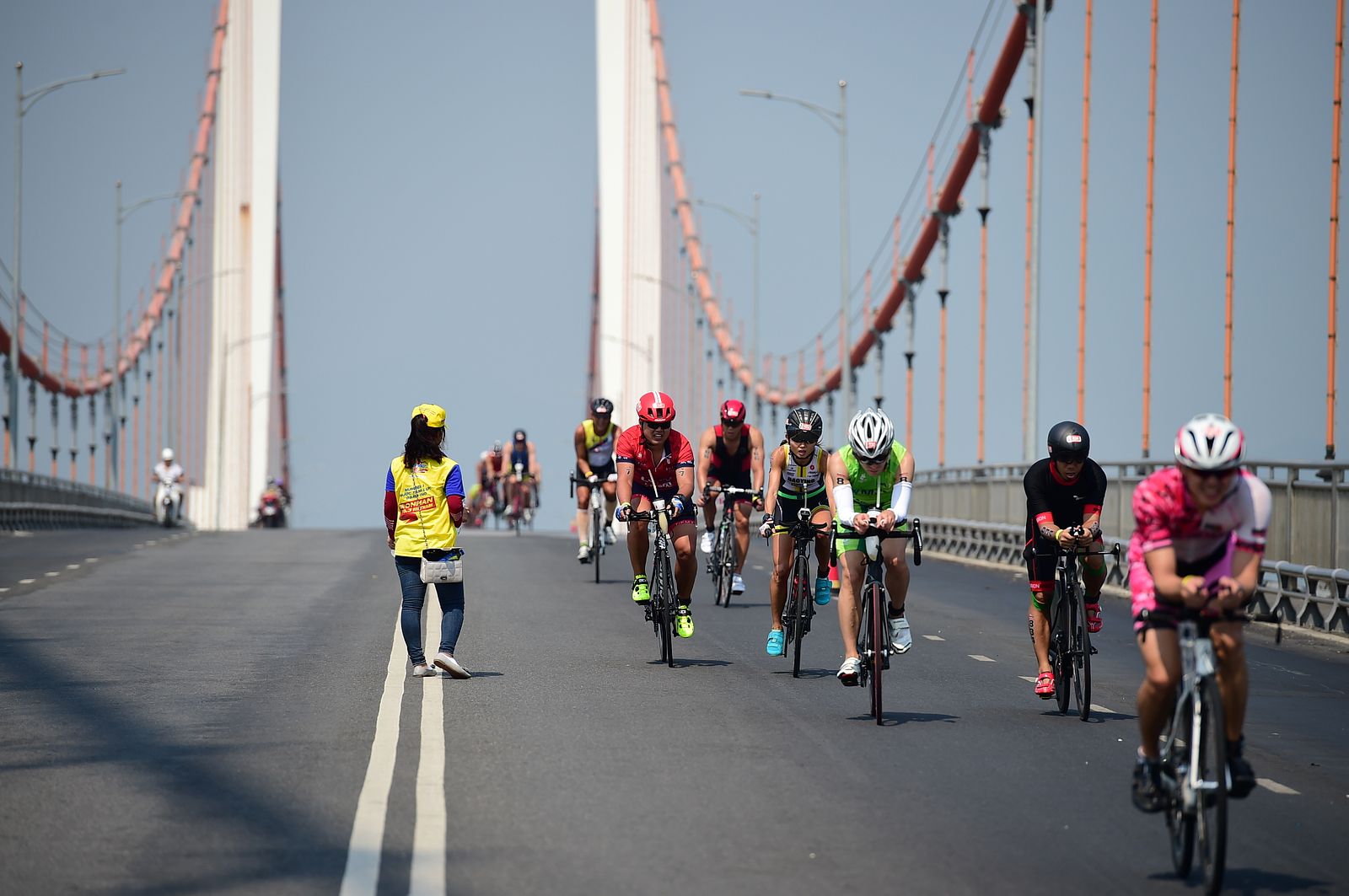 "We are our own tourism machine, with people who come in for the event staying for secondary tourism after that," he says. "We estimate that the economic impact over the last year is US$2-4 million for our four-day event, and there is potential for it to be much bigger."
As part of a well-known international series, IRONMAN also generates positive media coverage, while the organizers focus on community outreach by supporting a local charity and getting local businesses involved.
The Red Bull Champion Dash, an obstacle course race which has made a big splash since debuting in Saigon in April of 2015, is also creating economic windfalls for Vietnam. Russel Johnson, general director of Dragon Adventure Race Events (DARE), the organization which created the event, has ambitious goals for the future. All of the races thus far have been held in Hanoi and Saigon, but that will soon change.
"Now that it's a sport, we hope to push to Da Lat next year and some other regions so that we have multiple events in the north and south," Johnson shares. "We're creating a country that will hopefully be recognized as Asia's top sports tourism destination with a platform of year-round events. The whole thing is shifting in that direction."
Without local involvement, however, Johnson's vision of country-wide coverage could never come to fruition. Thankfully, the Vietnamese response to these races has been nothing short of spectacular. The first Champion Dash, which was actually called the Dragon Dash, saw around 2,800 people take part, 80% of whom were Vietnamese. According to Johnson, almost 10,000 people have now run the Champion Dash.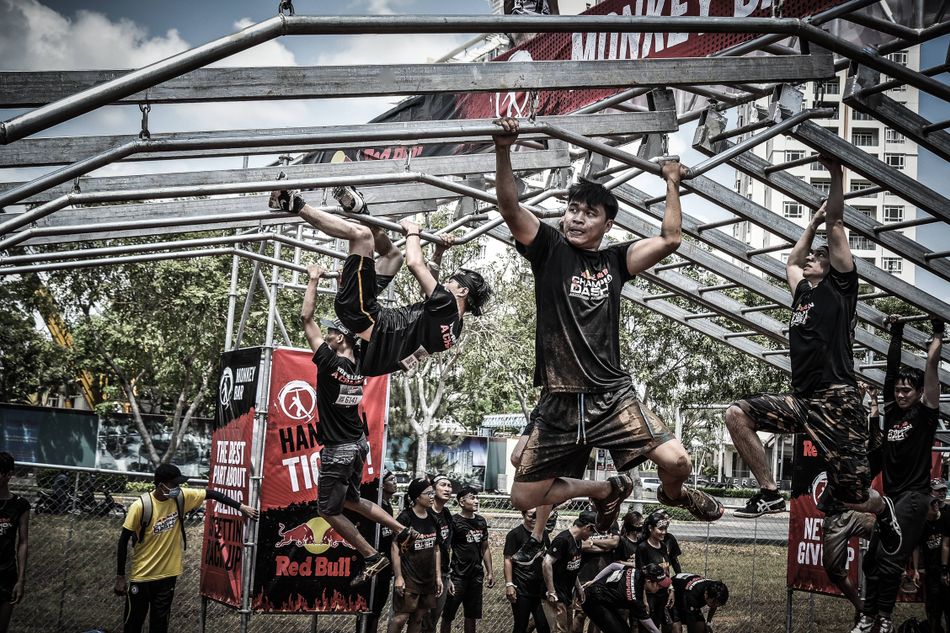 IRONMAN also faced an uphill battle in generating local interest in its first year, as the triathlon community here is tiny and suitable equipment hard to find. However, Bang says they were pleasantly surprised to have 1,000 registered athletes, with Vietnam sending the fifth-largest contingent of racers. Last May, the second IRONMAN attracted 1,140 athletes while tripling the number of Vietnamese participants. Bang anticipates that the local figure may triple again next year. This increasing local interest begs the question of what is drawing such strong interest in a country with no history of endurance or adventure sports.
One easy answer is simply that such events now exist. Rising income levels are also creating awareness of the need for healthier lifestyles, and these races provide a great opportunity to achieve that. "When you engage and make a commitment to something like IRONMAN, it's transformative," Bang says, adding: "Sports have the ability to transform lives and create lasting impact."
Johnson agrees, pointing to the effect Champion Dash has on its participants. "We talk to people after the events, and you'd see girls crying because they were able to do it after seeing a guy fail," he explains. "It's really empowering, and we'd hear stories how these were really changing people's lives."
While the economic and personal benefits of these events have been profoundly positive, bringing big groups of people together can have a negative impact on the environment. However Lloyd, for his part, has seen minimal effects on the environment around Sapa from the mountain marathon.
"The great thing about ultra-running is that people carry their water, either in a Camelbak or bottles that they refill from big containers," he explains. A major draw for the race is its location, so participants are more aware of the need to keep the area clean.
"It's gotten really positive feedback for several reasons, and especially because it's stunning," he explains. "When you run through a village where they won't see anyone else until the next marathon, that's pretty unbeatable."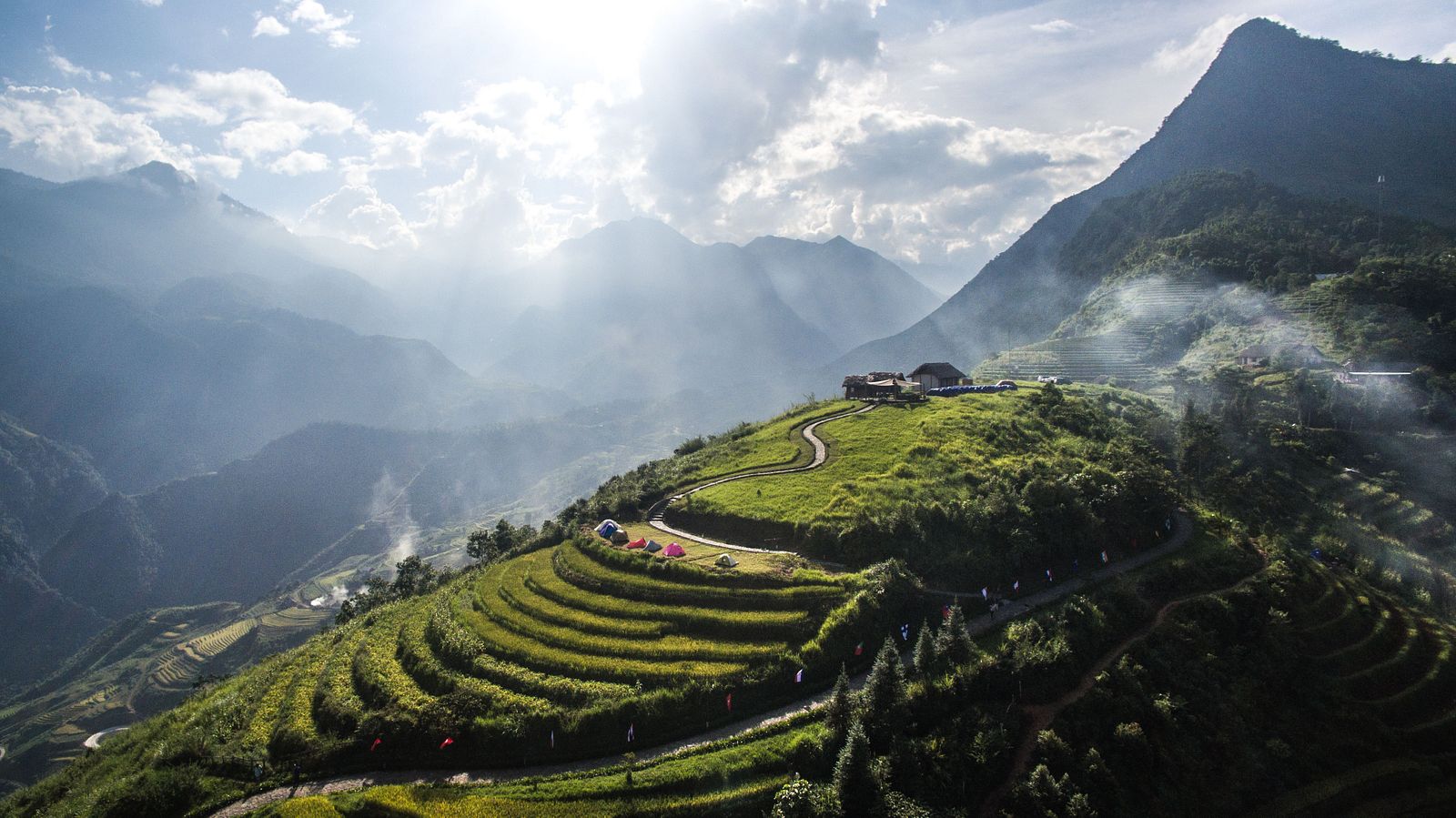 Bang, meanwhile, argues that sports tourism and related events can actually benefit the environment. "One of the big reasons athletes come here is because they think the country is beautiful," he says.
"If we can link the impact of sports tourism with the environment, then over time my hope is that the government will recognize that as a natural asset and be more aware of its importance," he continues.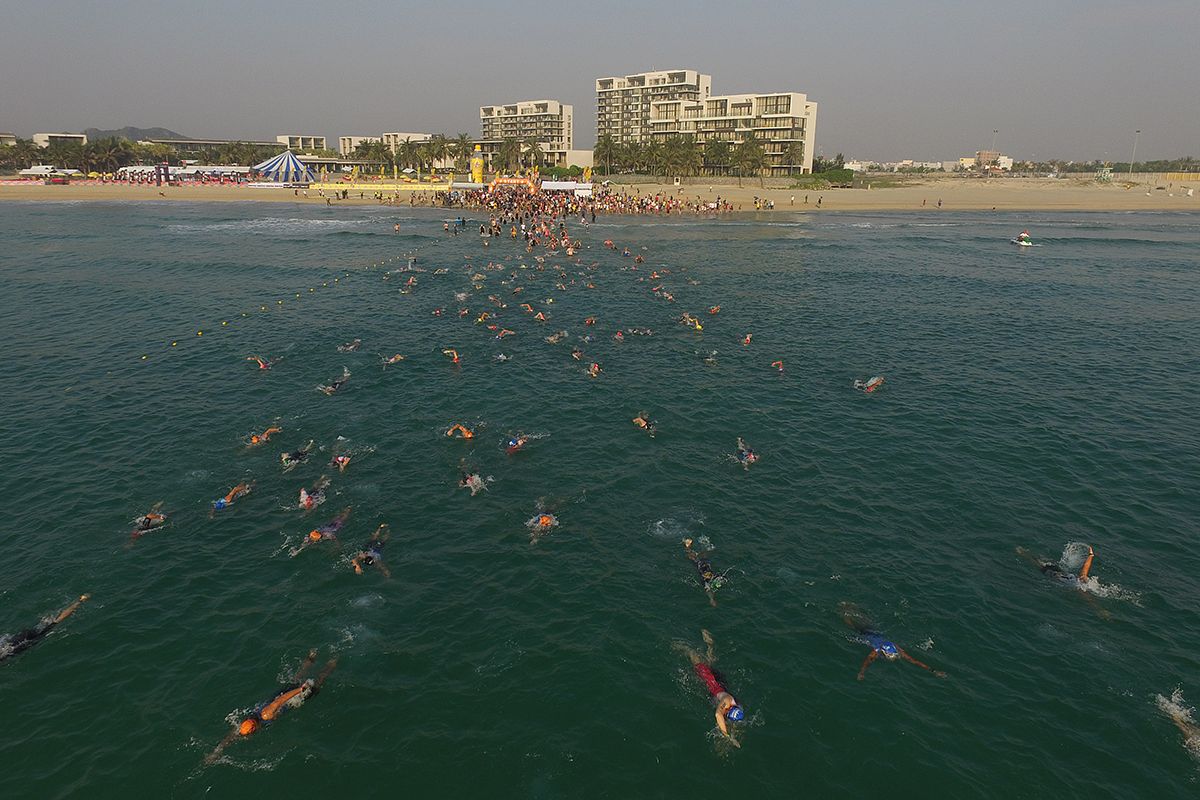 Champion Dash also pays close attention to clean-up after each event. According to Johnson: "We always do serious post-course clean-ups because we want to use that space again and because it's disrespectful not to."
IRONMAN, Champion Dash and the Vietnam Mountain and Mountain Bike Marathons all began with limited infrastructure in place and concerns over how many people would sign up. Johnson, for one, recounted how people told his team that they were crazy for even trying to create an obstacle course race.
"Everyone told us: 'People don't want to get in the sun, they don't want to get dirty, don't waste your money,'" he muses. It is safe to say that these events have exceeded the expectations of everyone involved and are creating lasting impacts on both the communities which host them and the people who take part. The thought of Vietnam becoming a sports tourism hub may sound like a fantasy to some, but the country is already well on its way thanks to these pioneering races.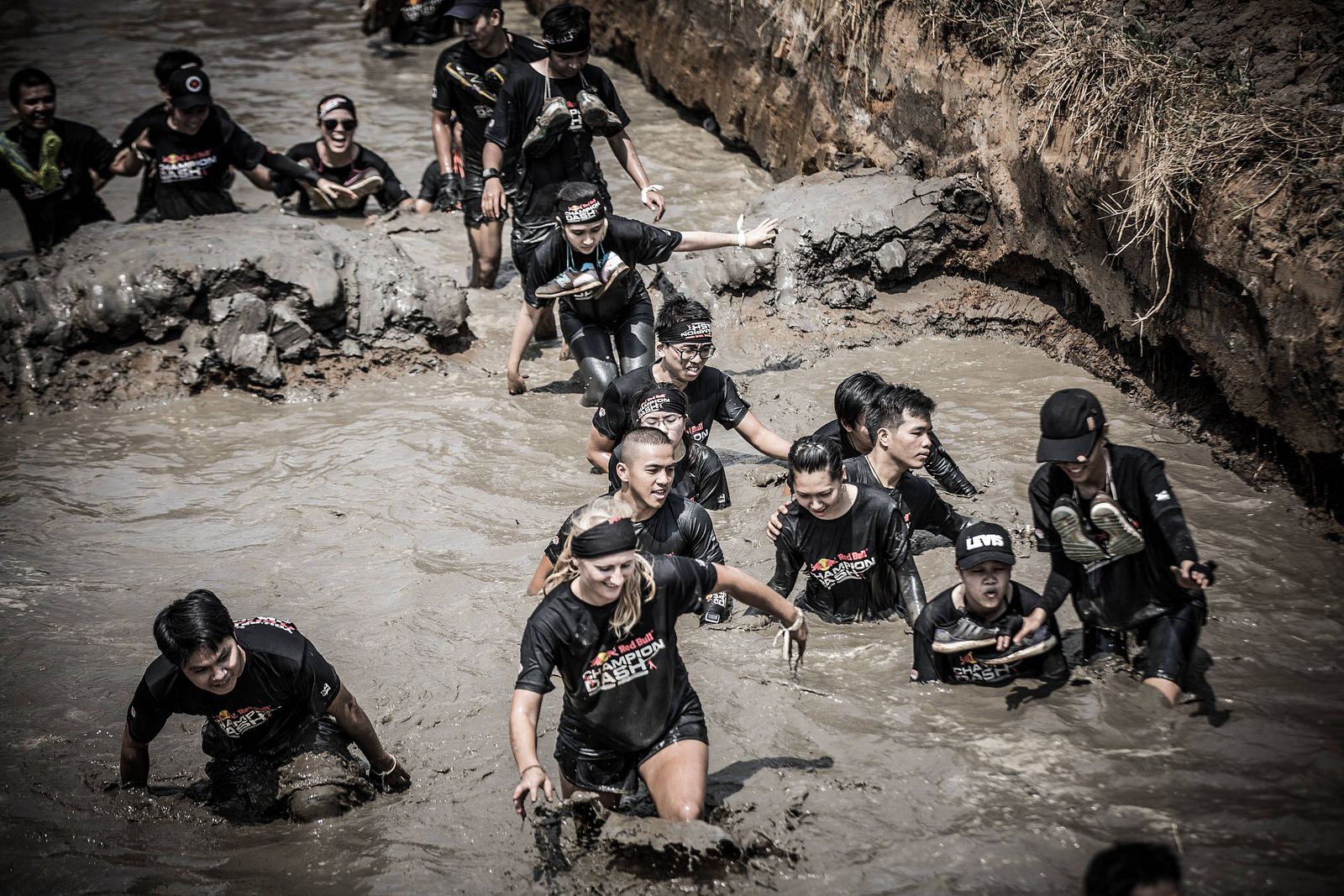 [Top photo courtesy of Vietnam Moutain Marathon]
---

Related Articles:
---