Serene nature? Thrilling activities? Cultural insights? World-class cuisine and vibrant nightlife? Everyone has different priorities when going on vacation, and a few special places in Vietnam can accommodate almost all of them. Saigoneer recently traveled to Đà Nẵng to see how many different experiences we could find.
Within a few short hours of leaving Saigon's claustrophobic streets, we were on a motorbike speeding down the coast eagerly embracing the change of scenery. The placid waters that curve alongside the city's downtown immediately attract visitors' attention and, given its multitude of convenient drink stalls, food, and music spots, you could be forgiven for not straying far from it during your stay. However, the Sơn Trà Peninsula in the north of the city is high on our list.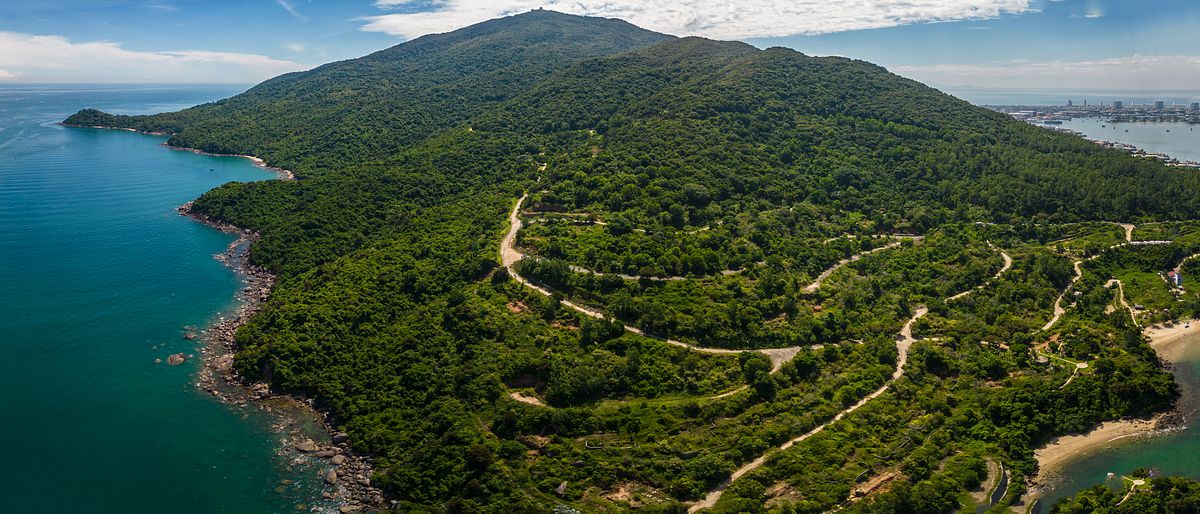 Exploring the city and forests
If you rent a manual-transmission bike, you'll have the full splendors of the 60 square mile forested area at your fingertips. Cruising around its edges you'll not only be privy to spectacular views of the ocean, the city and the mountains in the background, but also catch sight of the numerous secluded beaches that you can amble down to. If you take the exhilarating roads leading into the peninsula's interior you can visit the Bàn Cờ peak with a photogenic statue of a chess player, the city's stoic lighthouse and a staggering banyan forest that will have you questioning previous beliefs as to your favorite species of plant. And while we were not so lucky during this most recent trip, catching sight of the critically endangered red-shanked douc langur was the highlight of a previous trip.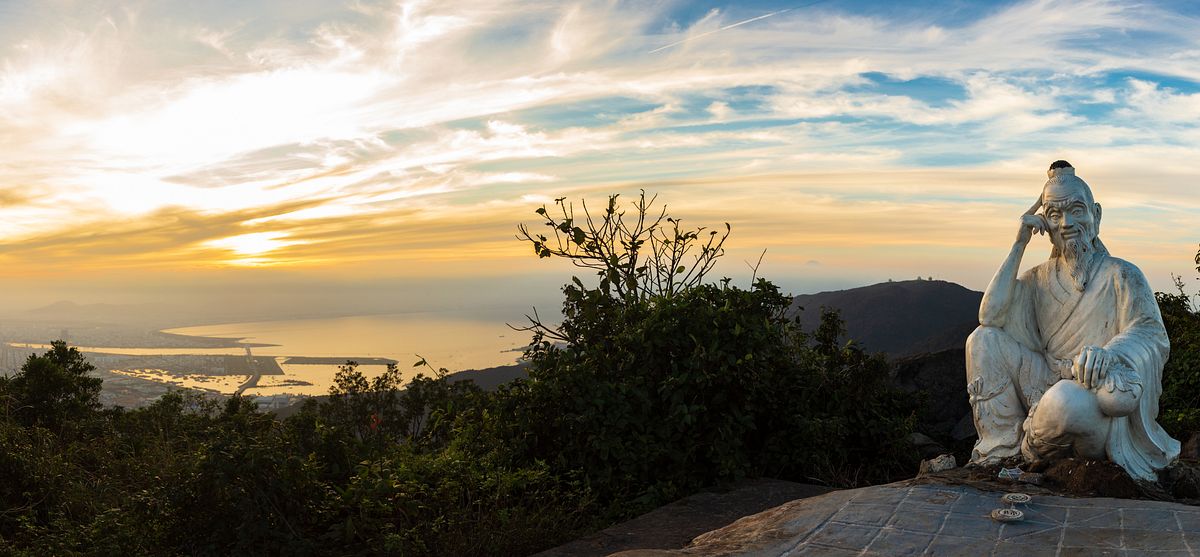 On your drive around Sơn Trà you'll notice a partially obscured sign for the Đồng Đình Museum. Contained within a gorgeous hilly plot of forest, it features a variety of artifacts from the area's 20th-century fishing lifestyles, as well as cultural objects from ethnic minorities in the region. While it lacks written information, the museum and its coffee shop have recently gone viral for their Instagram opportunities. But if you're looking for a more extensive museum experience and are already familiar with the well-known Cham Museum, you would be wise to visit the city's Fine Art Museum. Hundreds of paintings, sculptures and carvings reflective of the region's creative interpretations of history and local culture are contained in the free, comfortable museum, along with rotating special exhibits and collections on loan. The fact that it isn't more discussed or visited is shocking.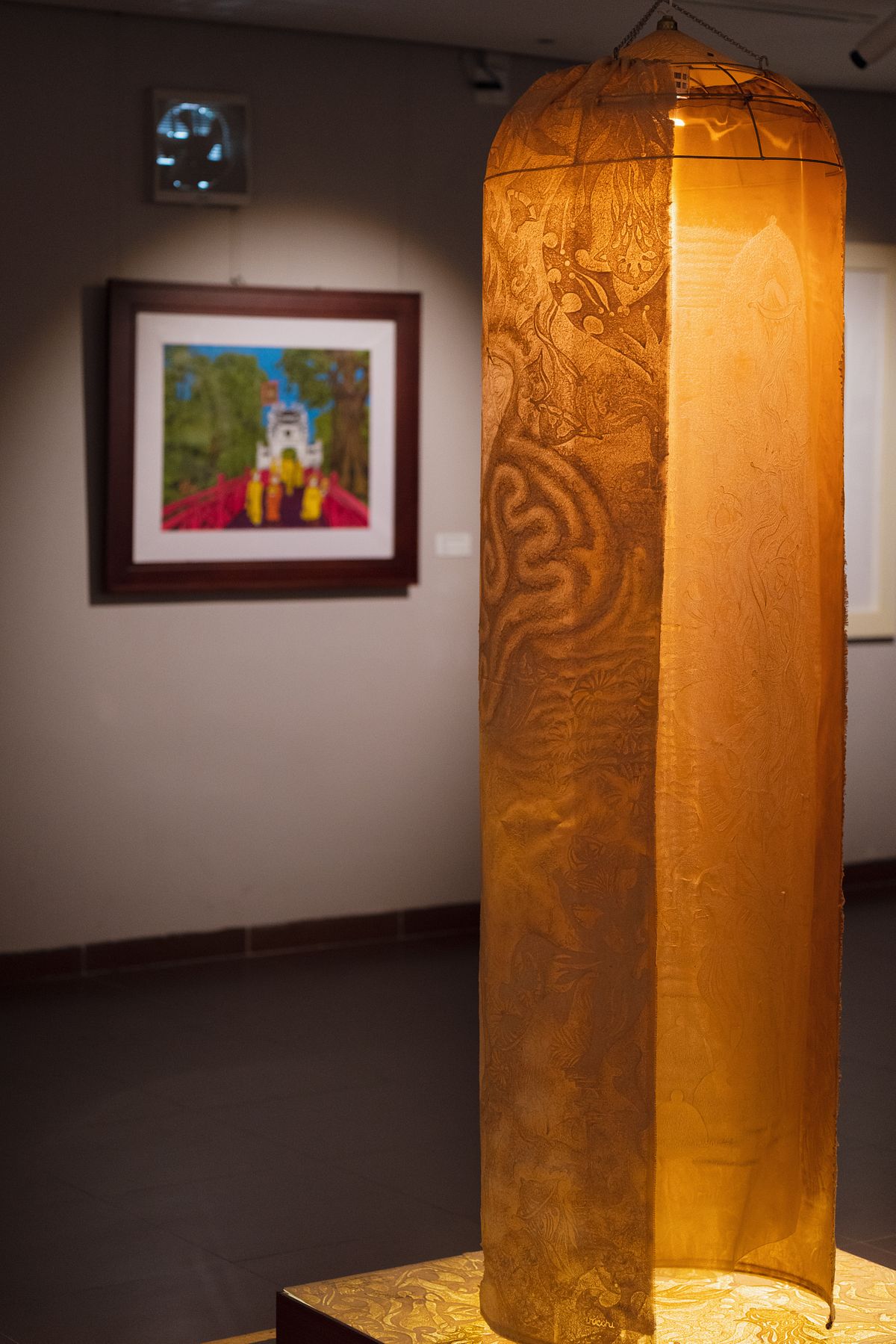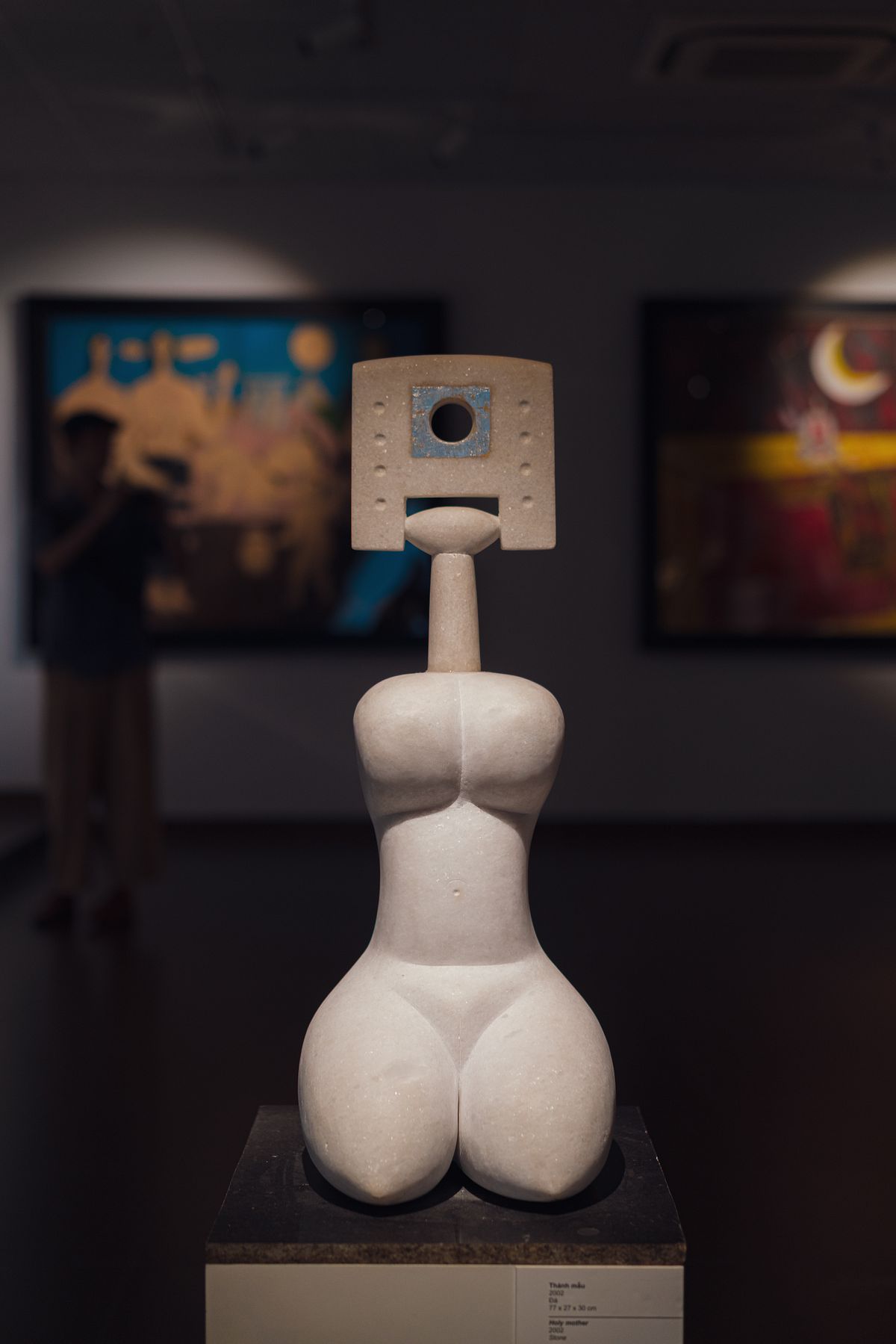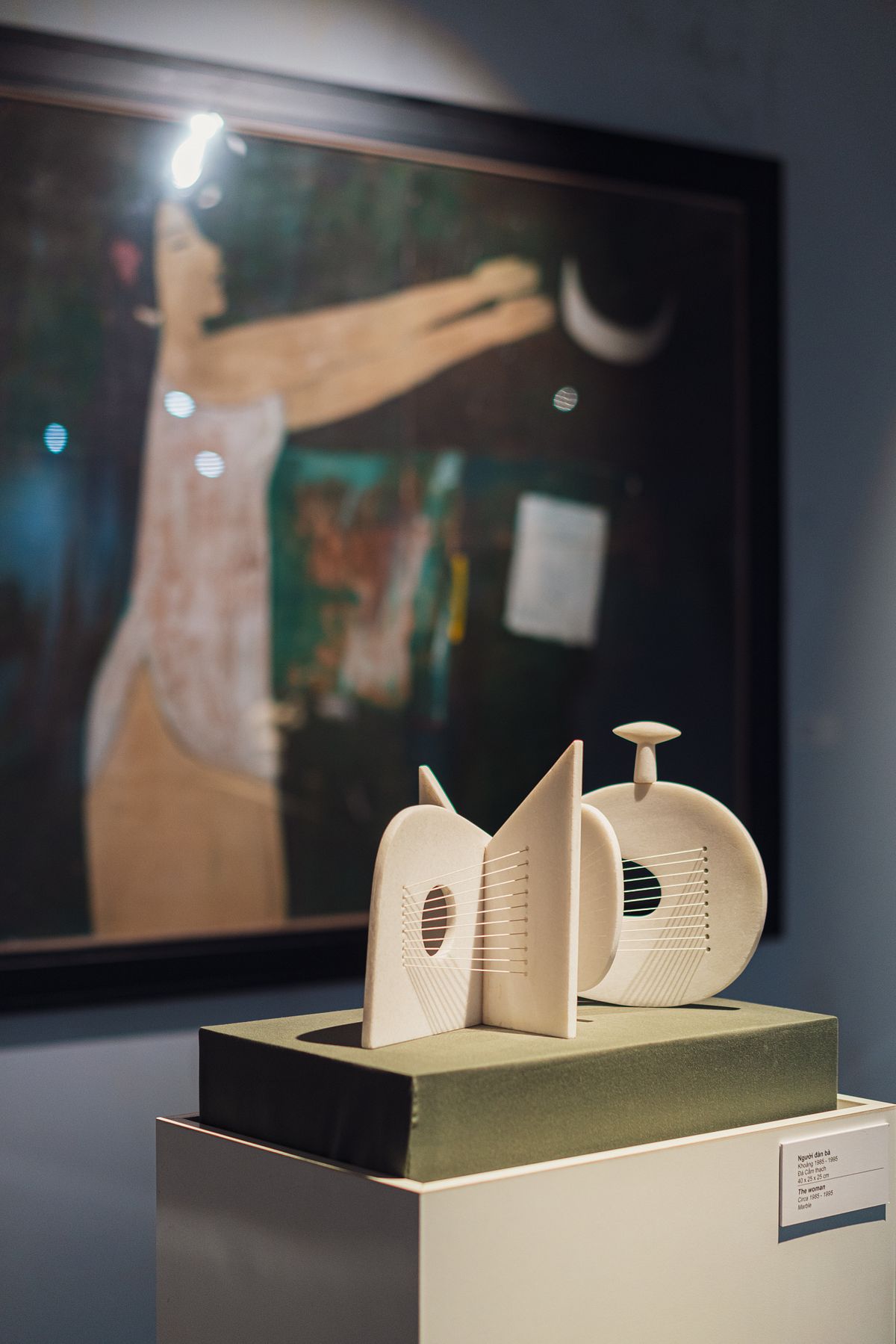 Đà Nẵng's sun can be menacing, and after a long day cruising around the city we were very happy to have the cool, relaxed grounds of the Sheraton Grand Da Nang to return to. Boasting the city's largest pool, a quiet private beach and tree-filled landscaping, the hotel just south of downtown was an ideal oasis to recuperate at after busy days exploring the city. It's also particularly appealing because of the convenient access to Hội An, where you can revel in quaint architecture, an exemplary performing arts center, trendy shopping and a staggering amount of delicious street food.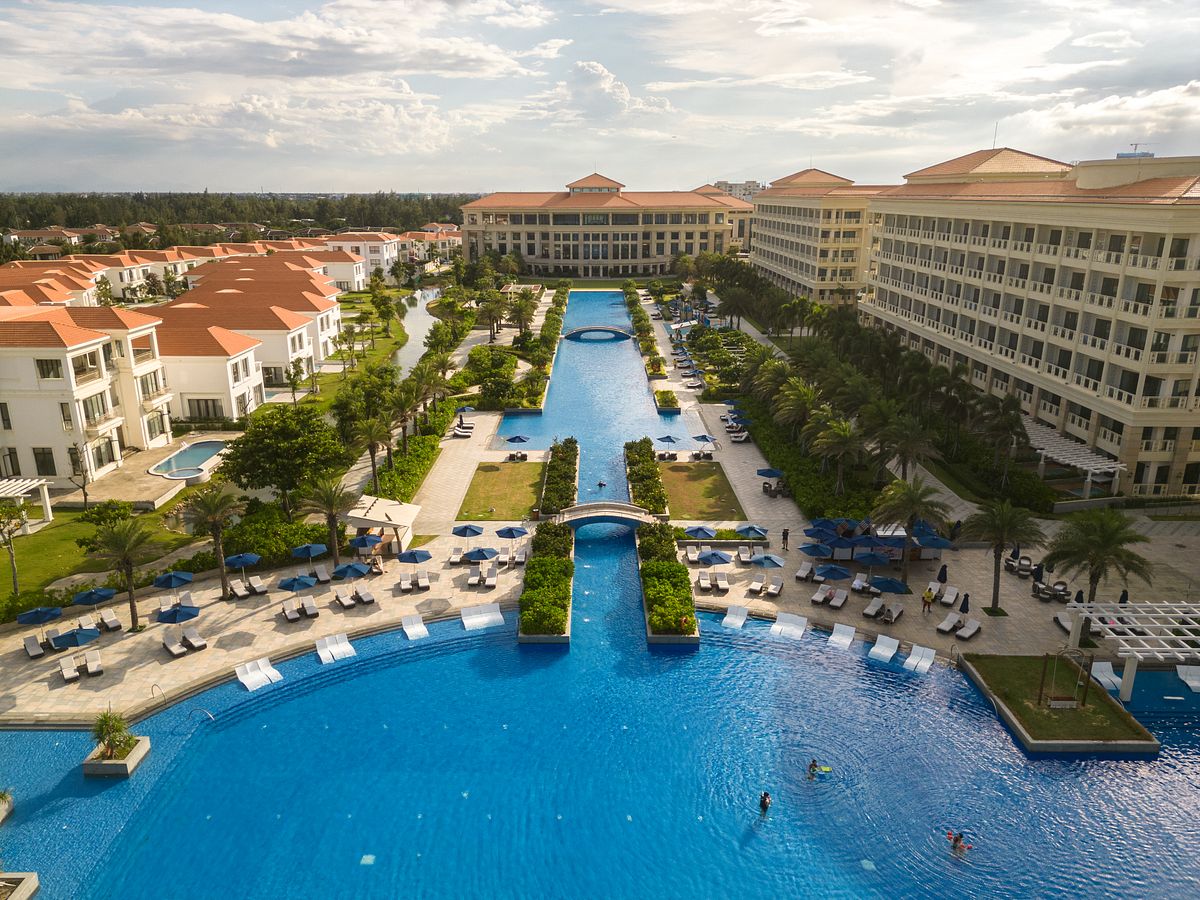 Elegant dining and exquisite street food
Of course, one doesn't have to go all the way to Hội An for a great meal. The Grill at the Sheraton Grand Da Nang, for example, wowed us with not only their fresh ingredients but their dedication to the presentation as part of the meal. We selected special German steak knives to enjoy our tender imported beef, marveled at the flames leaping around the foie gras the head chef had brought to our table to prepare, and even discovered a before-unknown specialized spoon designed to remove juicy morsels of lobster meat from the shell. The most impressive part of our dinner, however, came at the end. A chef treated the entire table as his easel, painting a scene with ice cream, fresh fruit, merengue, jellies and chocolate. We would have continued to admire the work of art did it not look so delicious.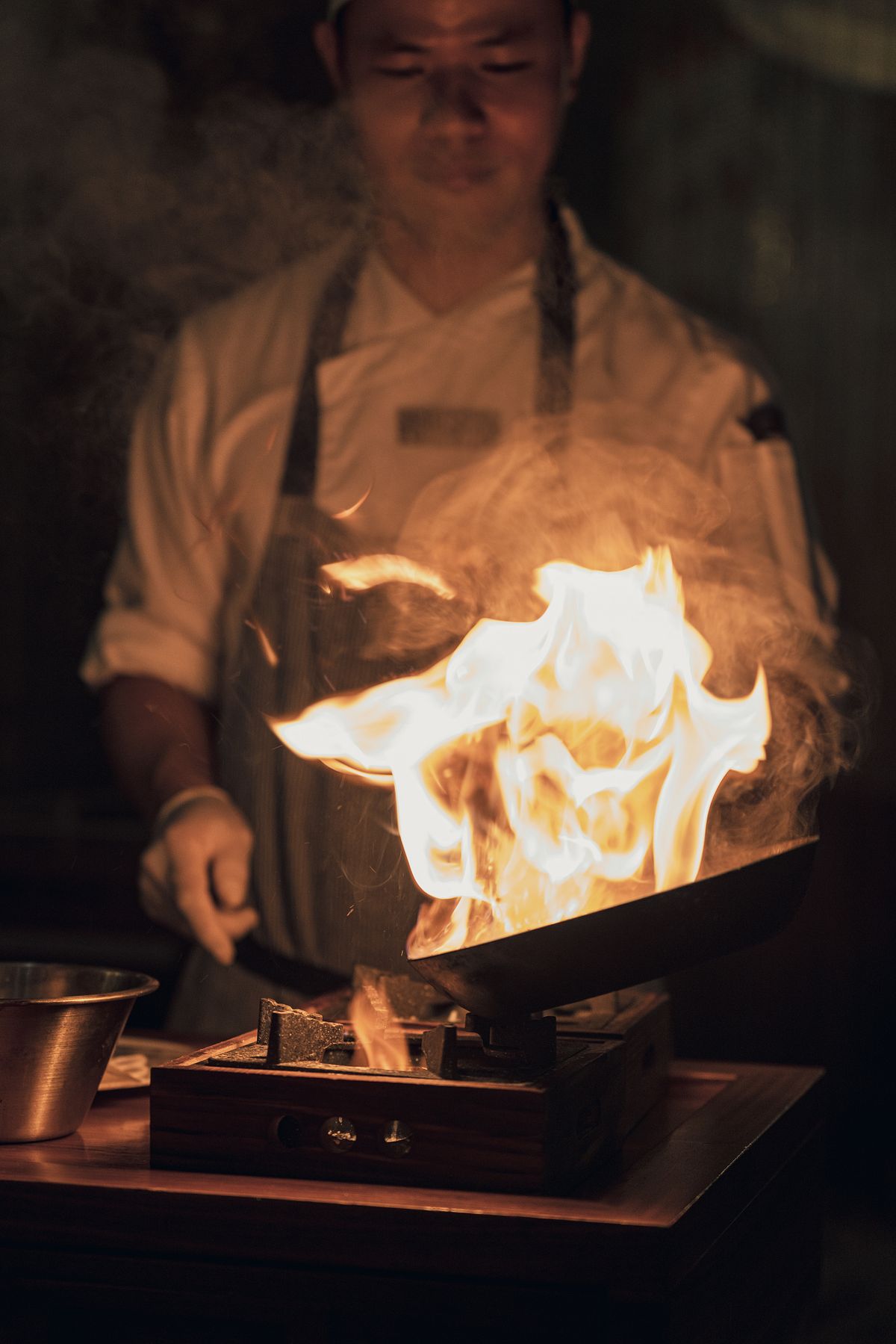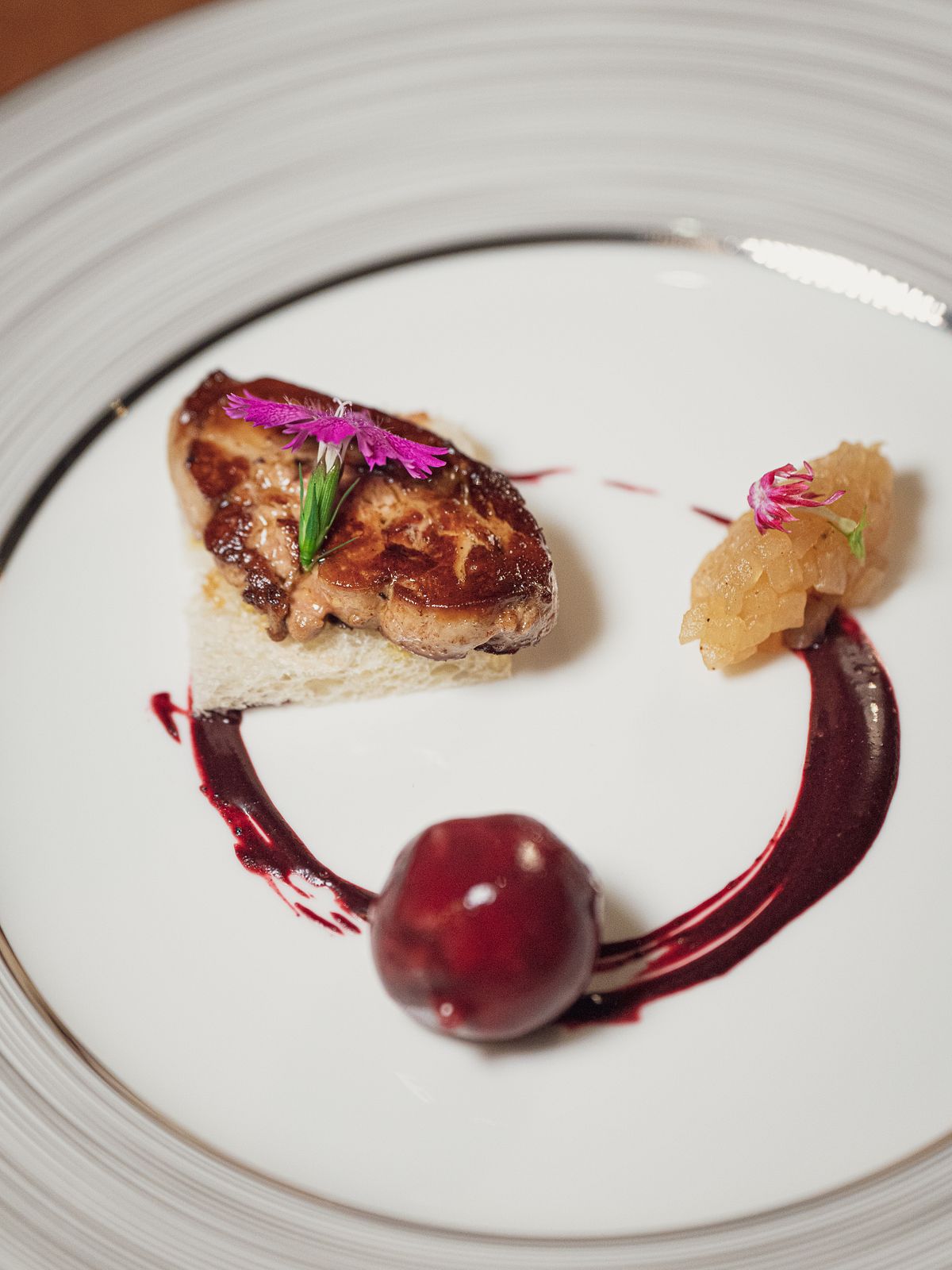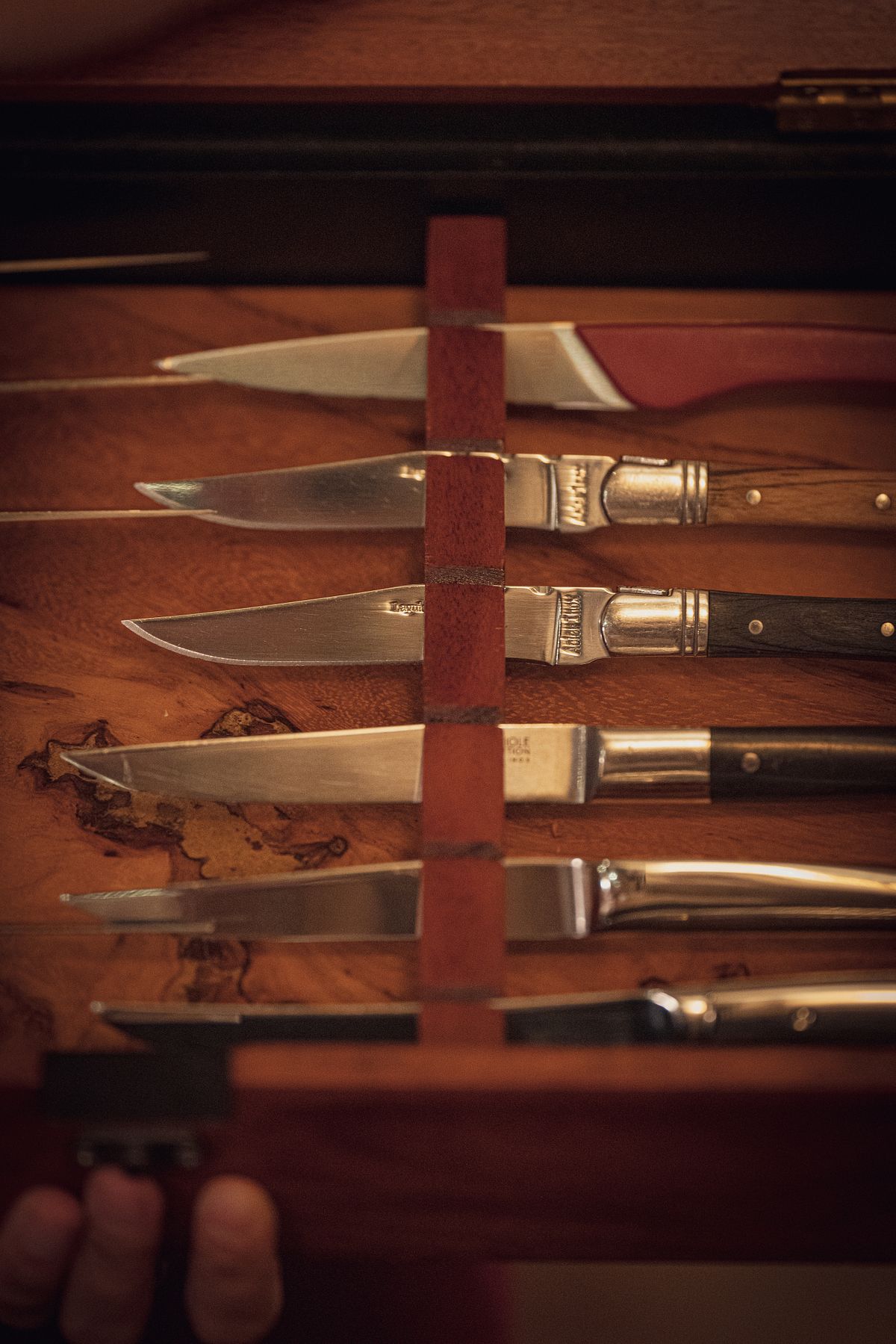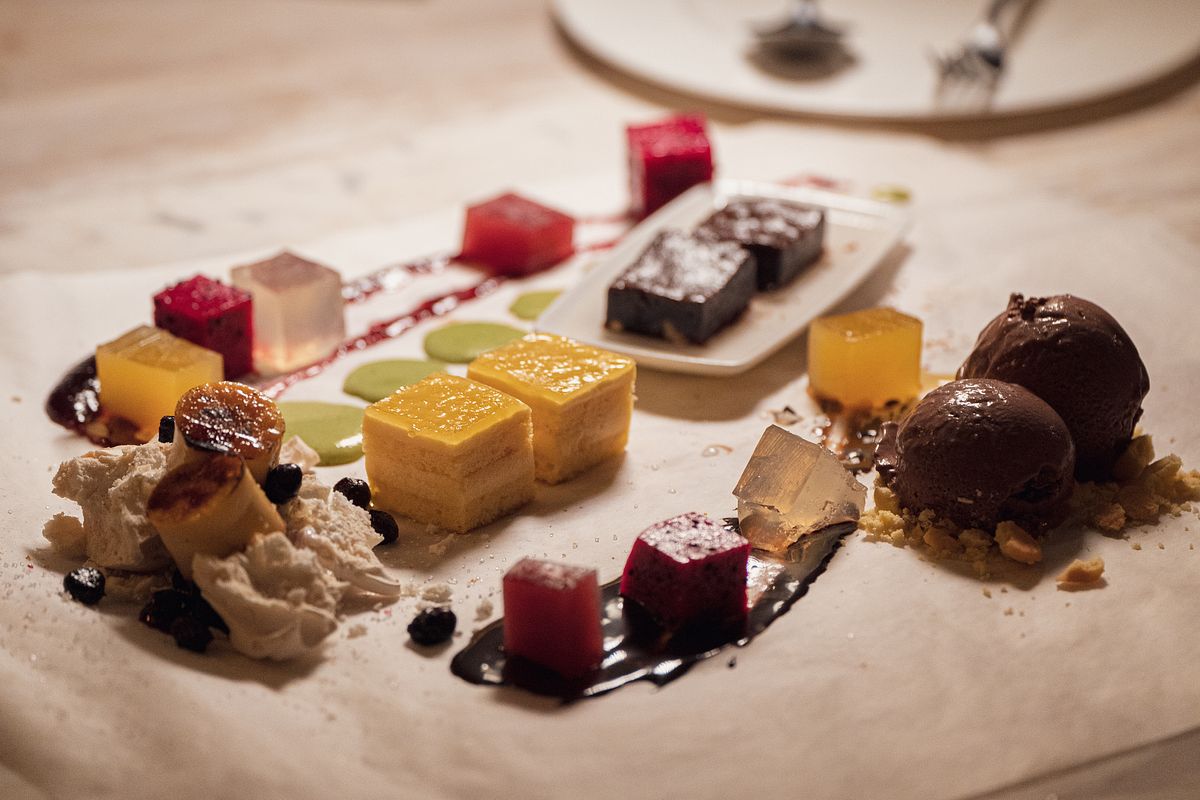 The Grill is a particularly perfect place for an intimate meal to celebrate a special occasion, or simply an opportunity to savor a leisurely dinner alone focused on top-quality beef and fresh seafood. While in the city, we also wanted to explore the other spectrum of dining opportunities and had some quick and humble street food, including a stop at our favorite bánh xèo restaurant where the secret is in the sauce recipe that they refuse to reveal. No visit to Đà Nẵng would be complete without a bowl of mì Quảng or bún mắm, while the burgeoning An Thượng area of cafes and restaurants features an enticing array of international cuisine and culture.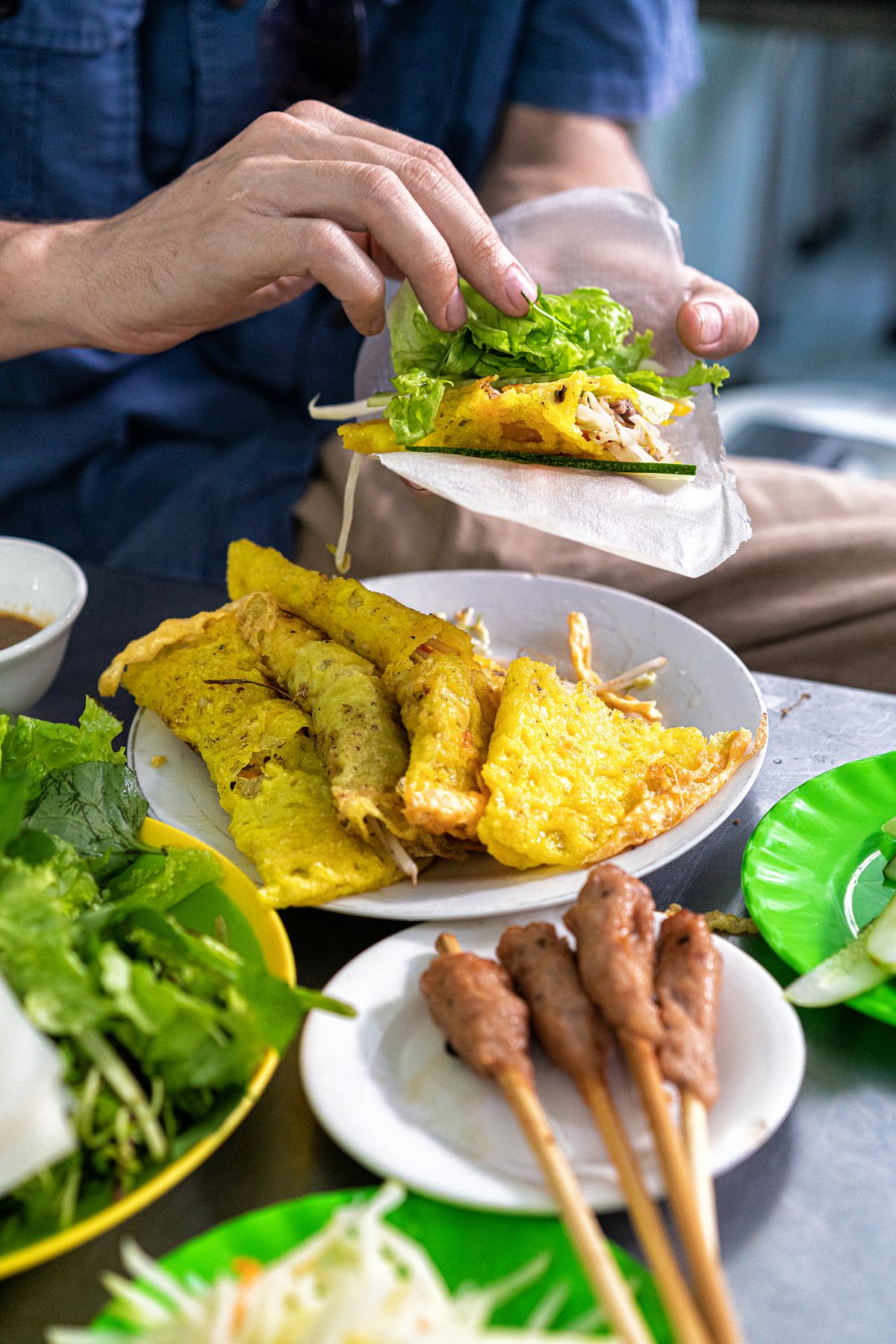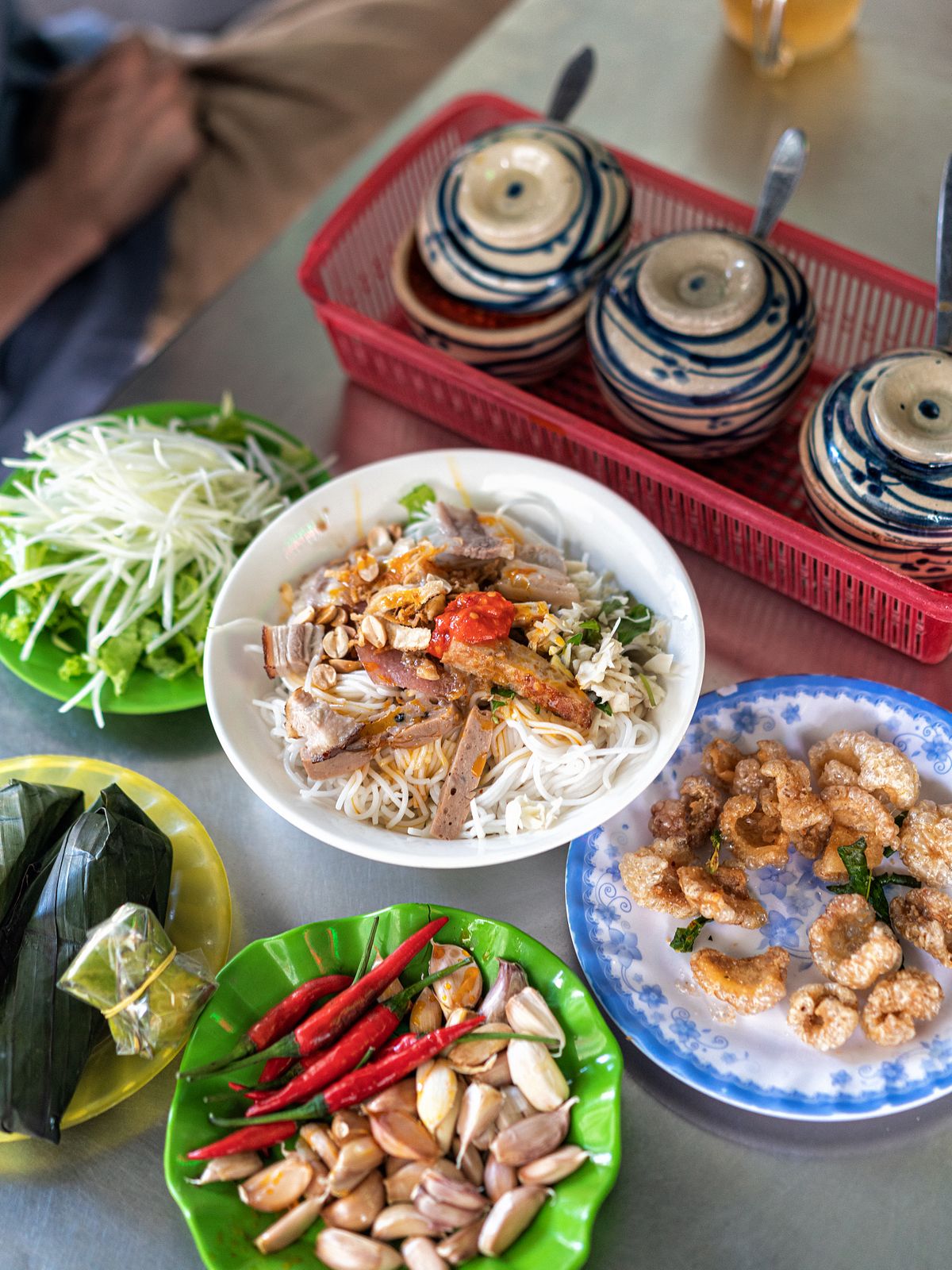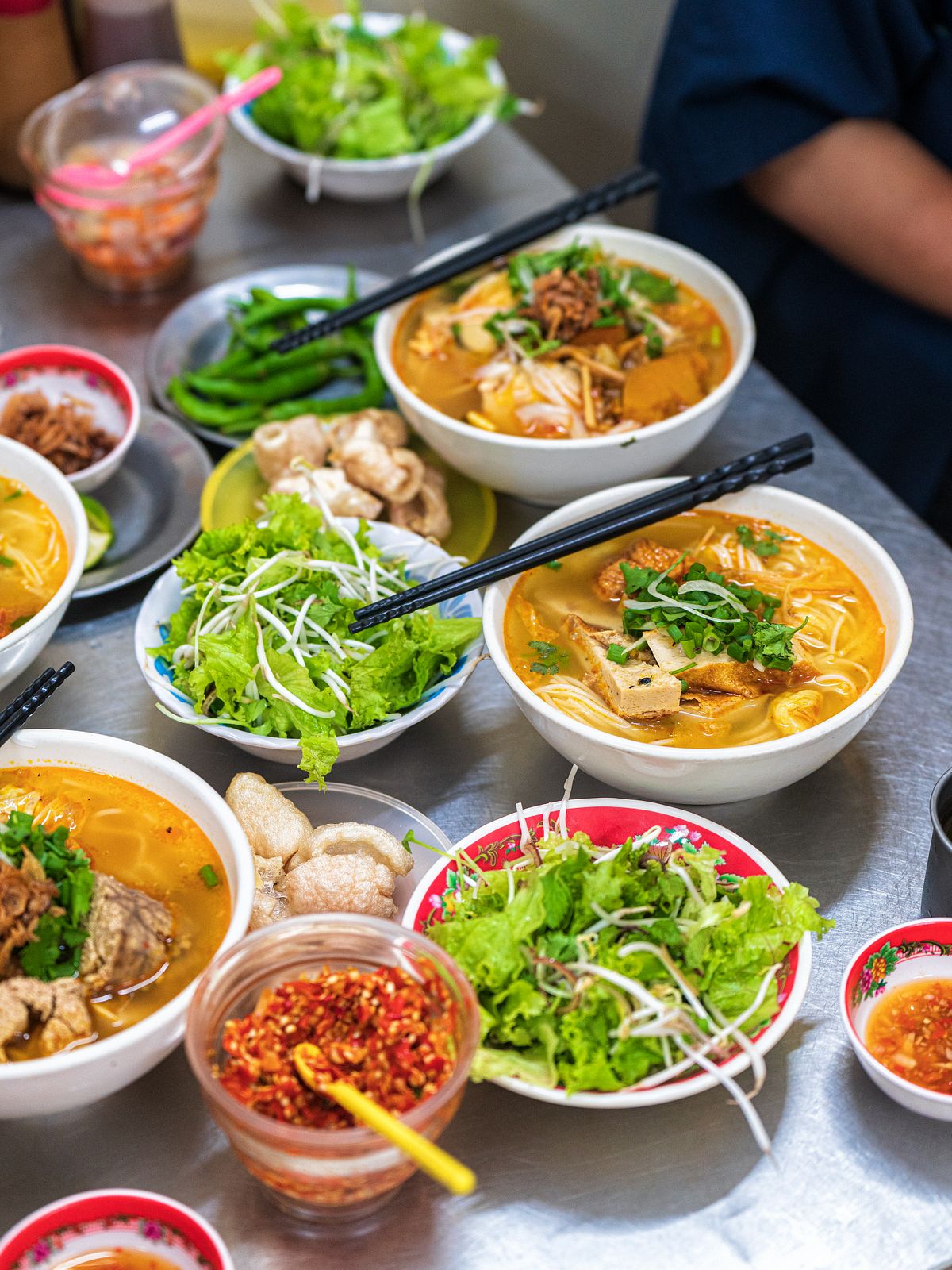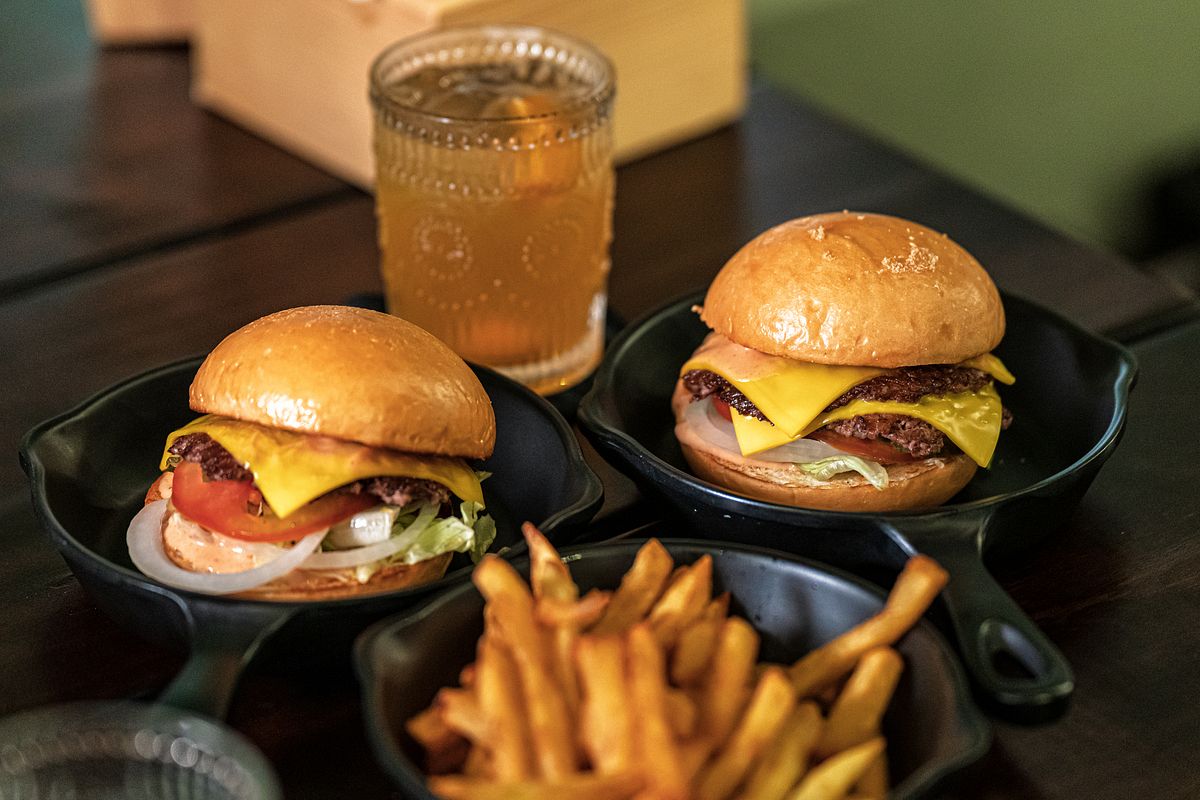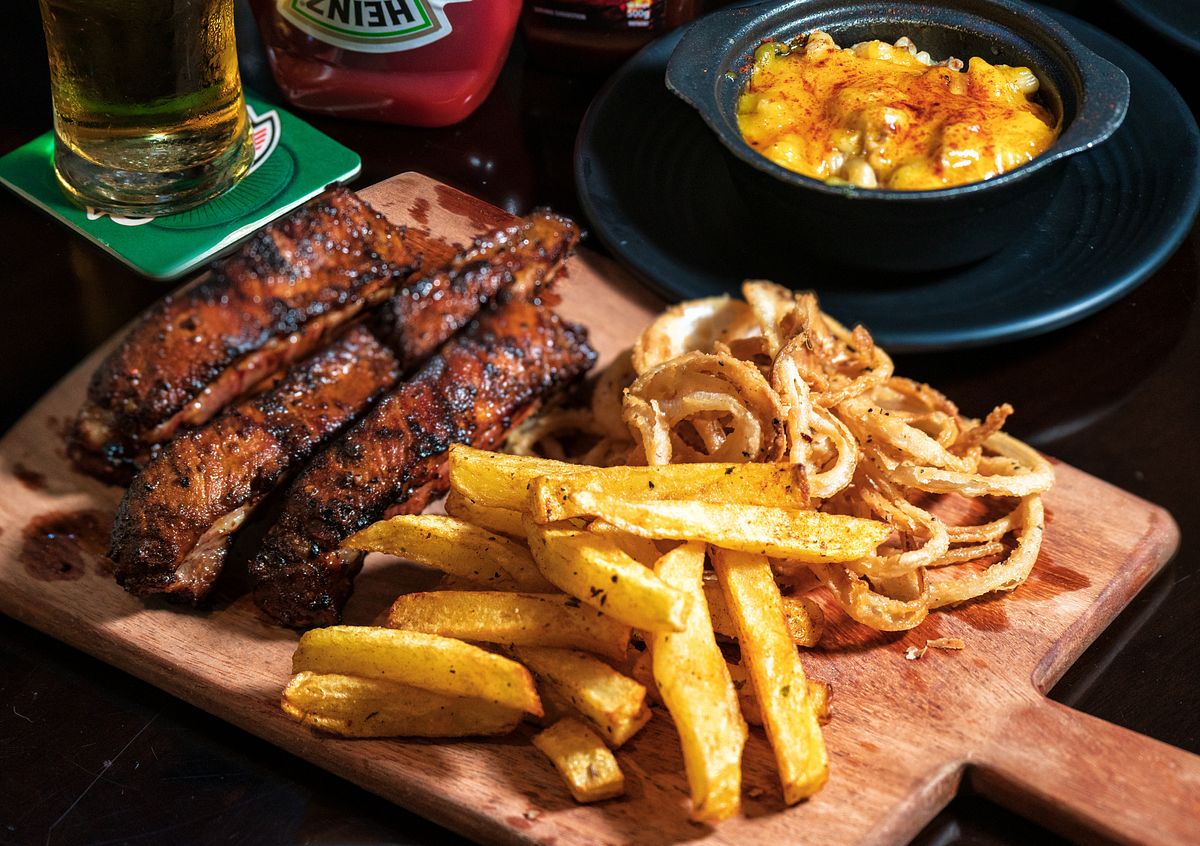 While it was tempting to remain at the Sheraton for a late-night dip in the 24-hour pool or simply savor the solitude of the stars and moonlight beach, we were curious to see how the city's nightlife has rebounded after the extended pandemic period. We were pleased to see that many trends were continuing, including the emergence of creative cocktail venues that combine innovative mixology with hip and sophisticated ambiances. Strolls through night markets large and small were also great opportunities to stumble upon the unexpected while connecting with fellow travelers.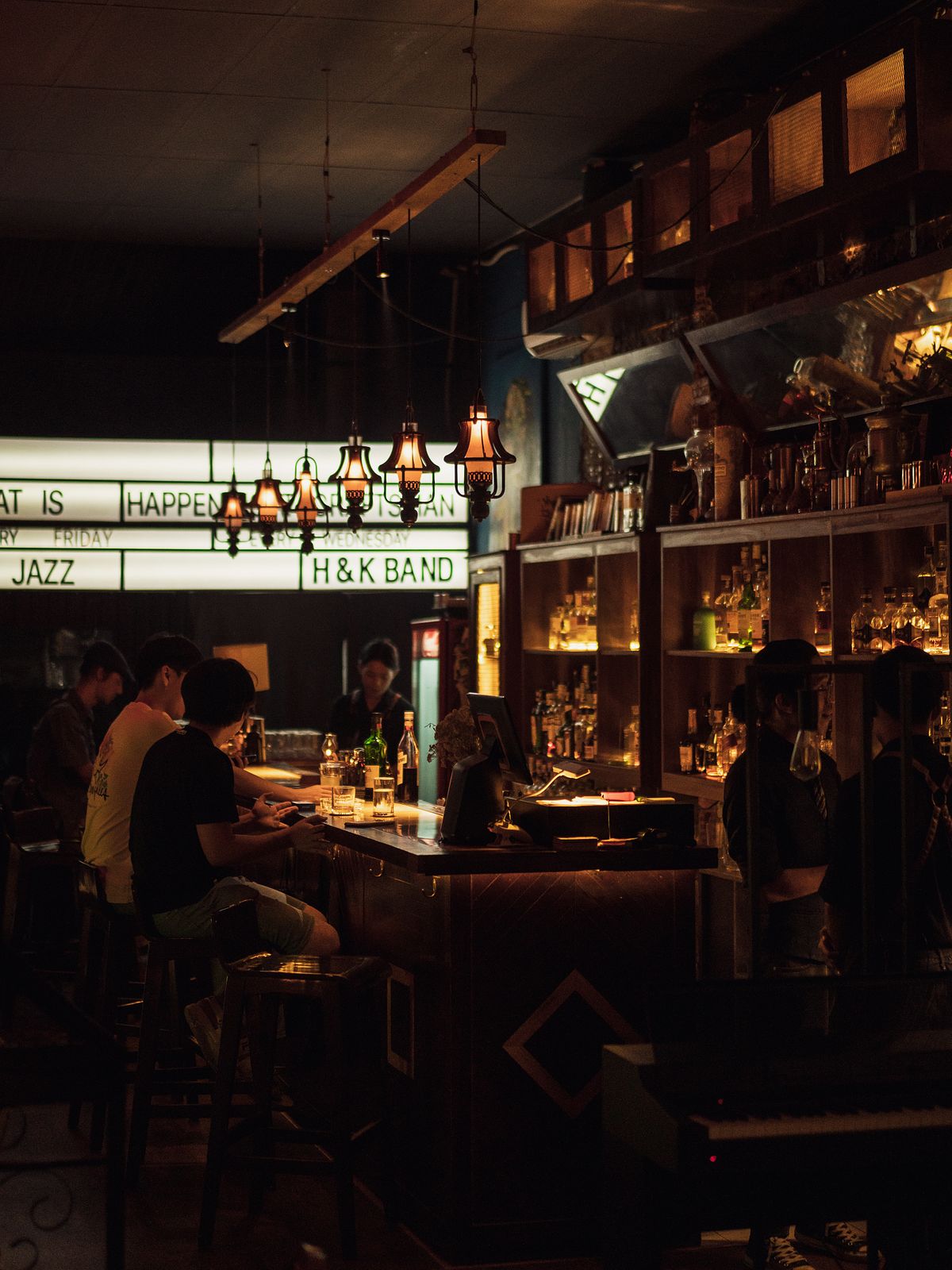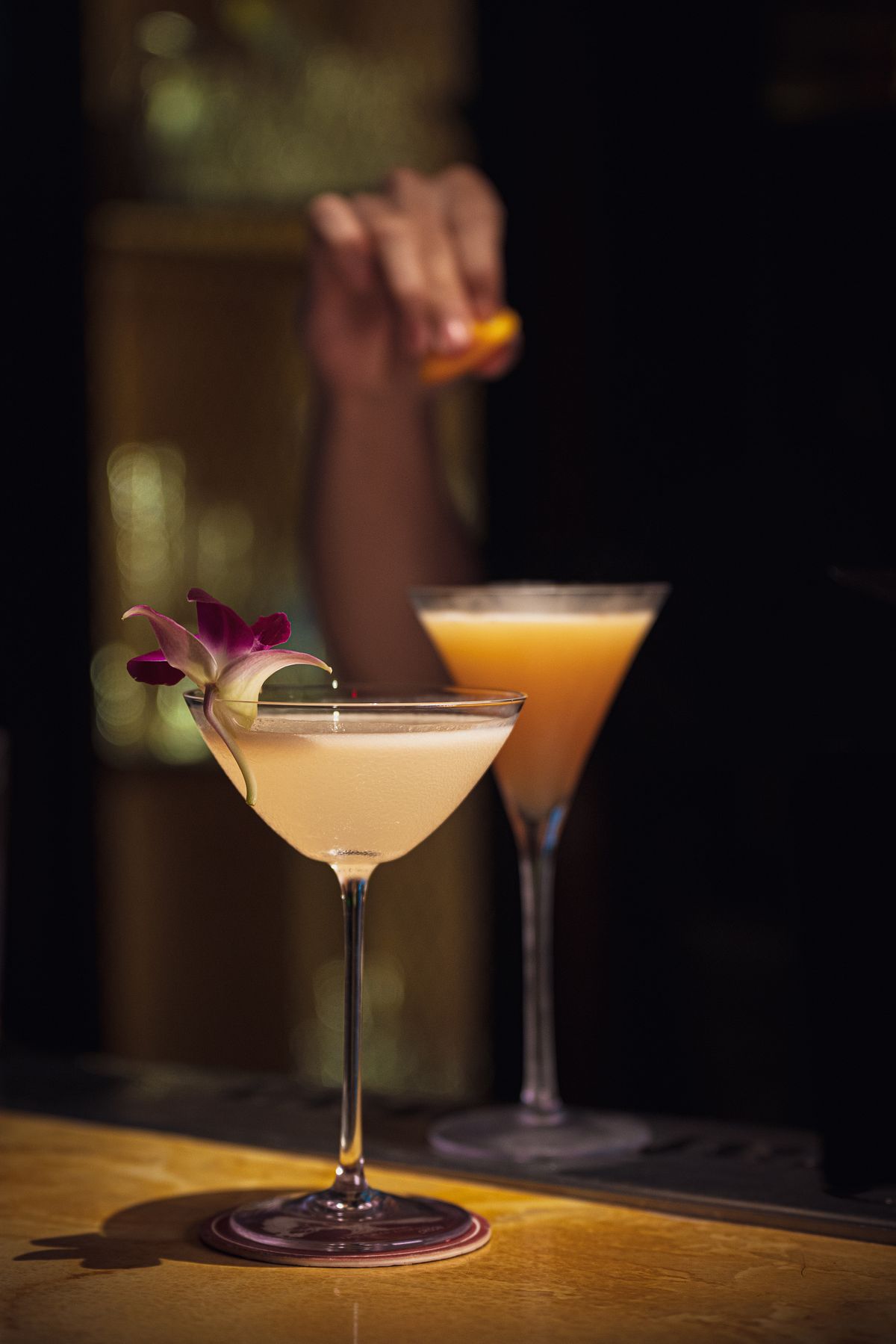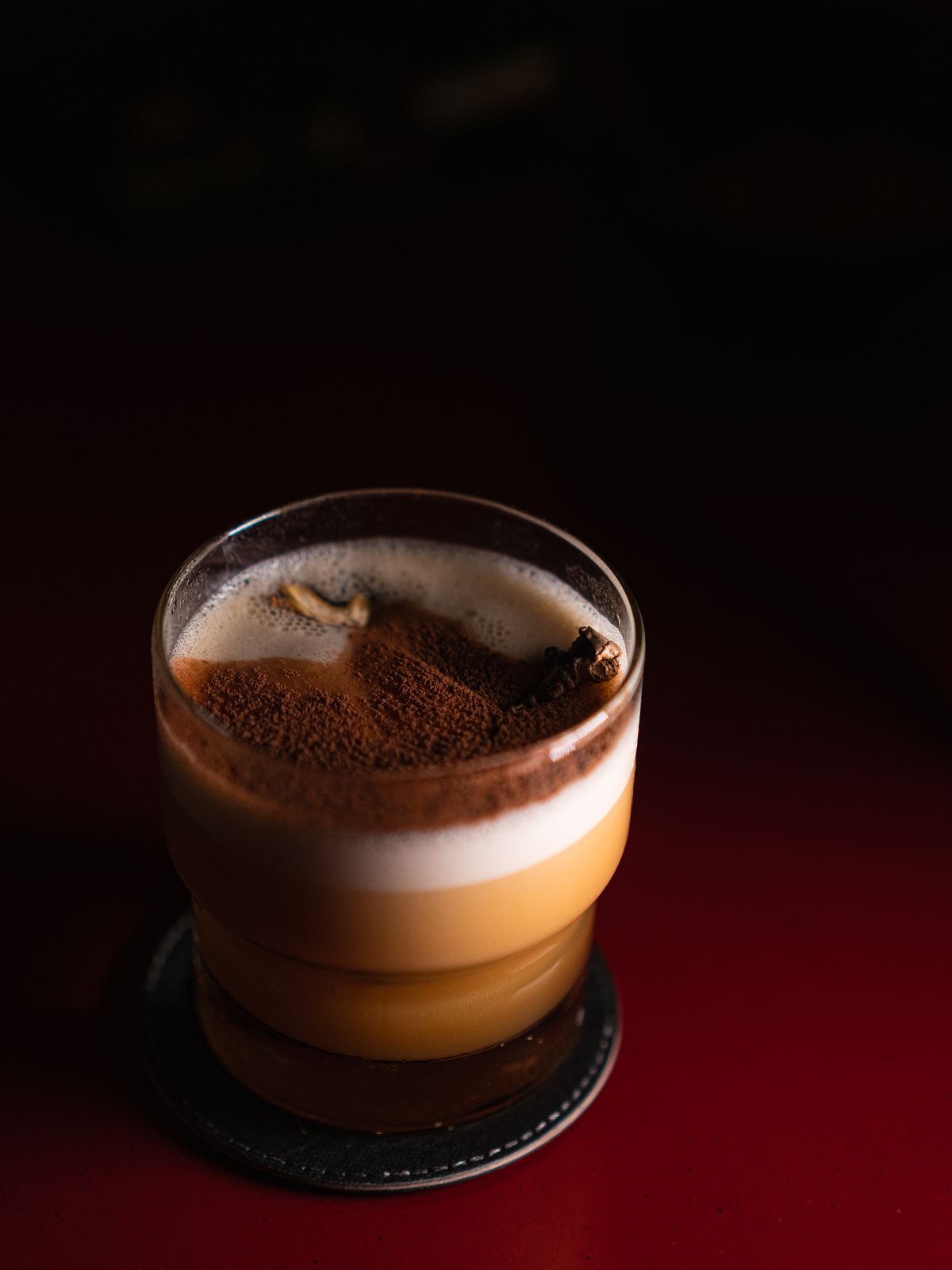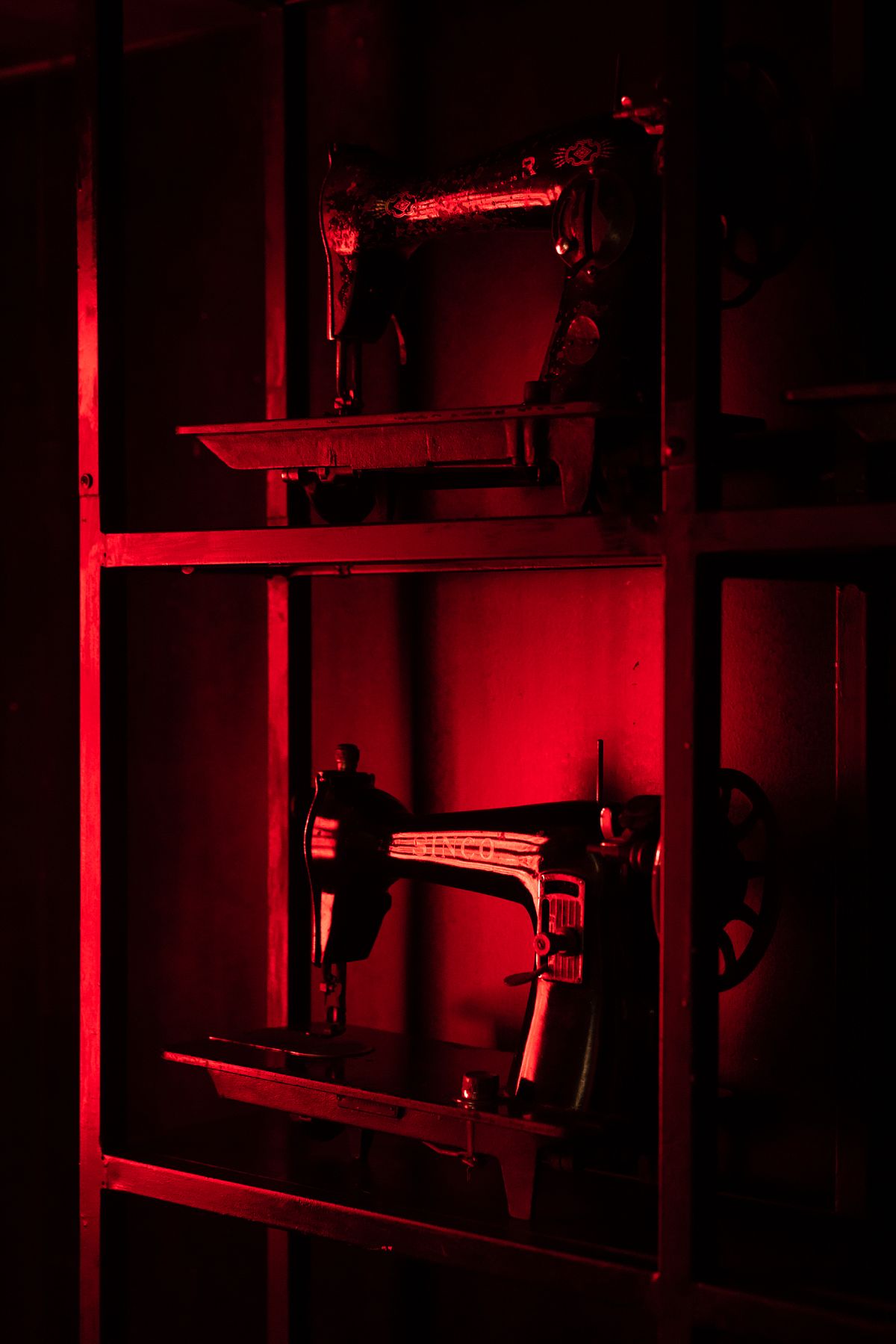 An ocean perfect for sports and leisure
Considering all the activities in the city, it can be easy to forget that many people come to Đà Nẵng for the beach alone. Running the entire length of downtown, there are countless spots to lounge with a cocktail or cool off in the calm waves. More adventurous individuals can take to the water to swim, surf, kayak or standup paddle board. Perhaps the highlight of our visit, however, was the relaxed coasting along the shore aboard the Sheraton Grand's Hobbie boat. One of the numerous water sports they provide, it was a calm means to view the city skyline, soak up the sun and enjoy the simple pleasures of watching tiny schools of fish leap from the clear surf.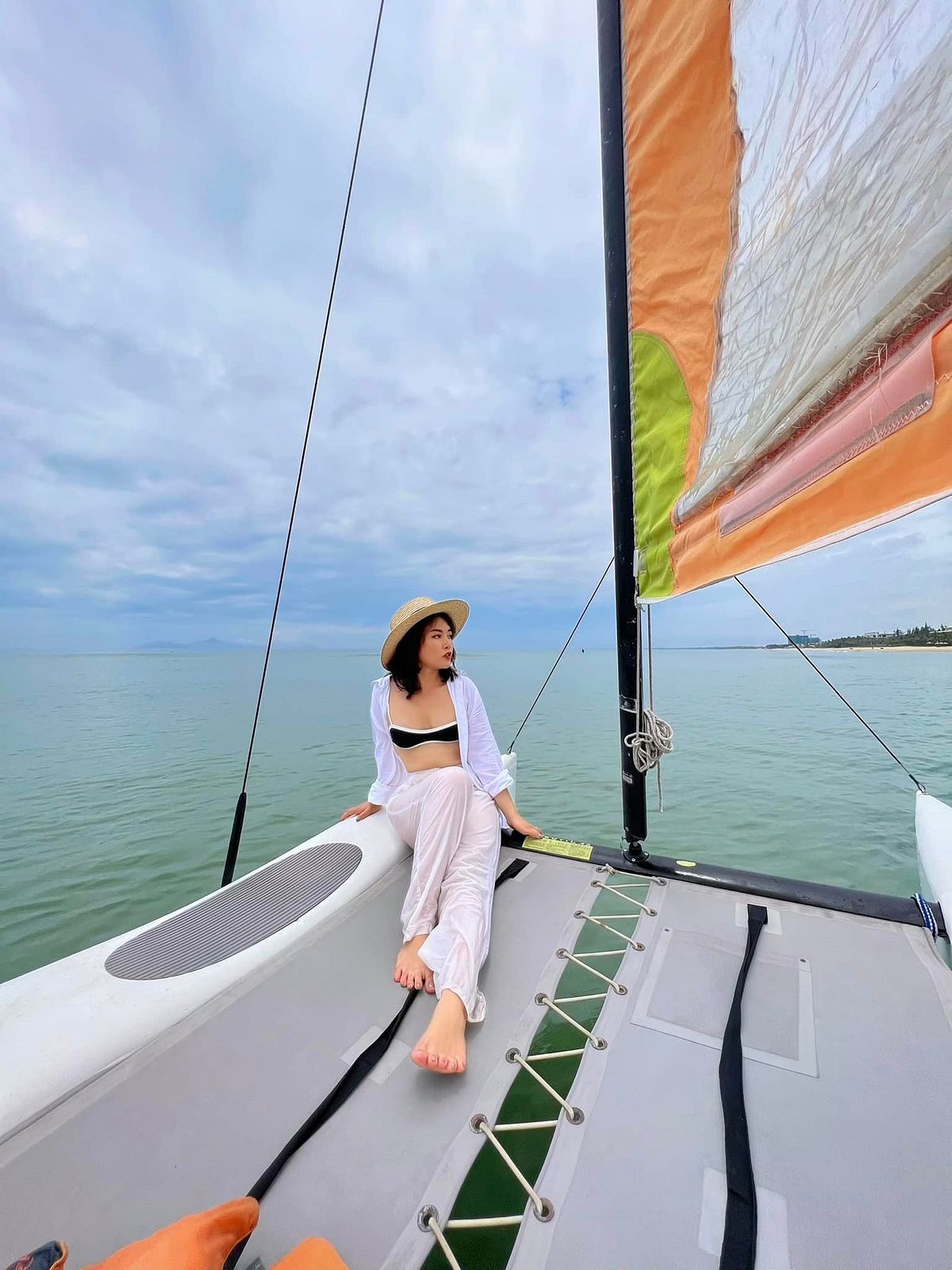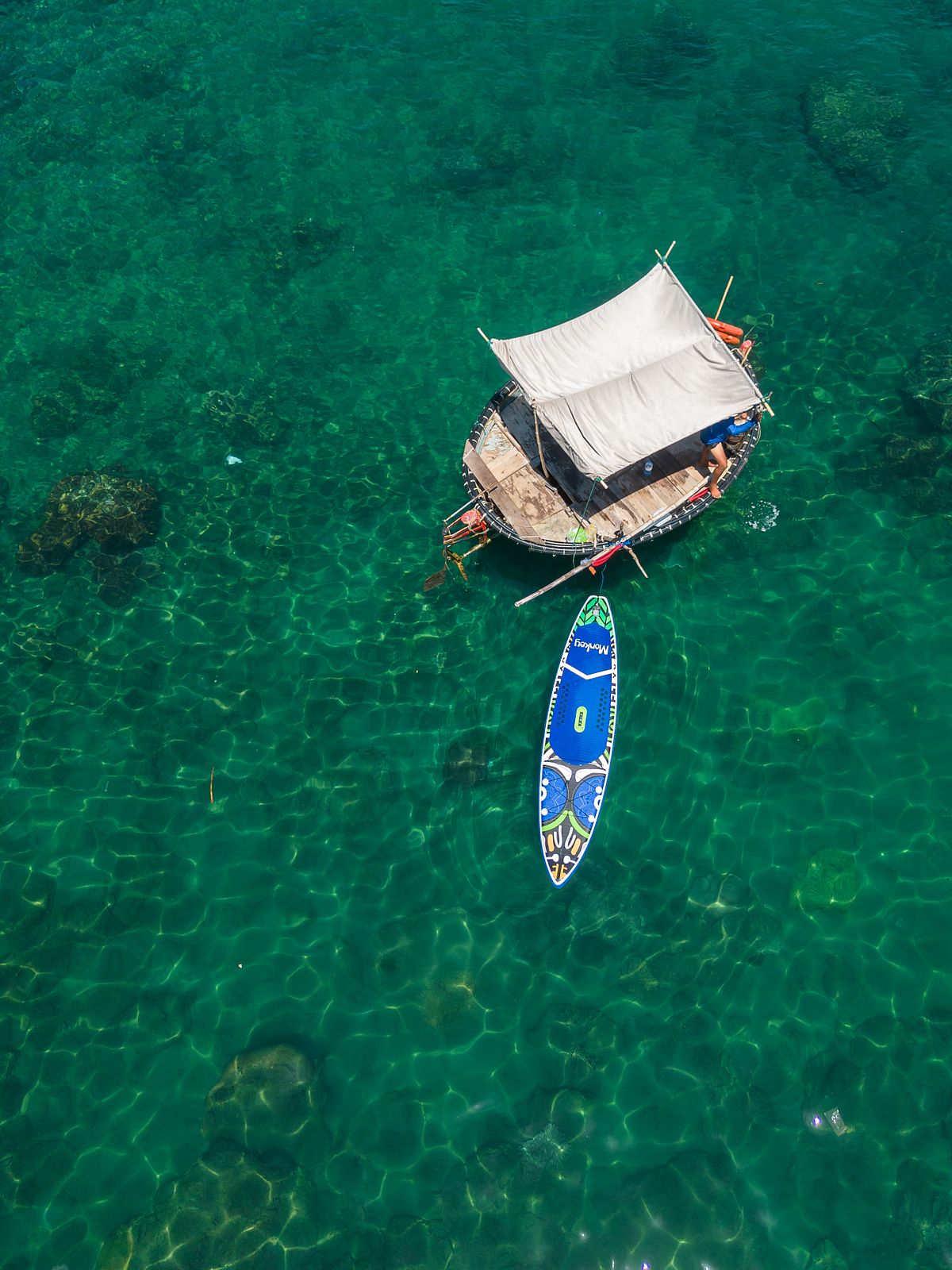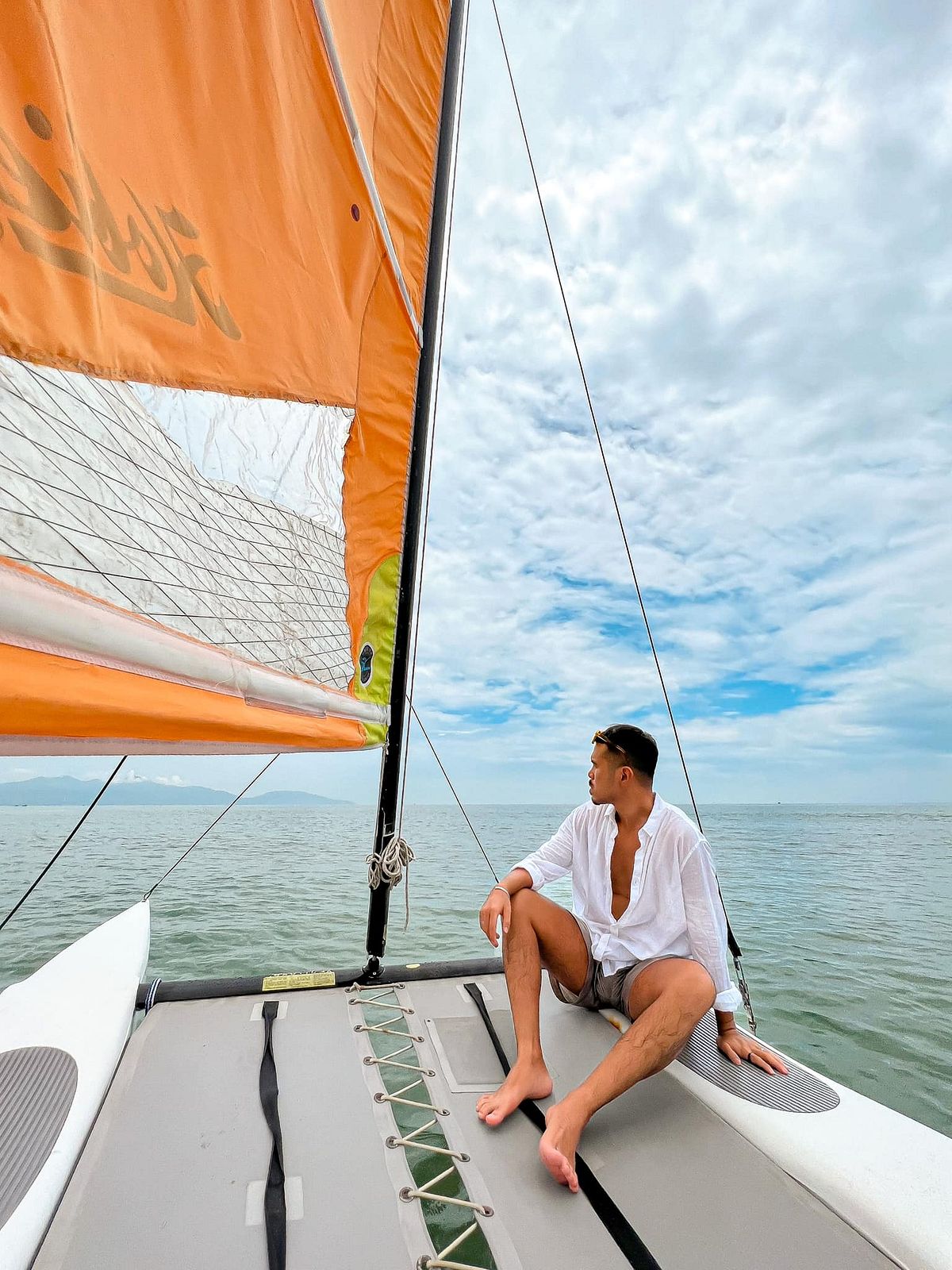 Whether it's a quick weekend getaway or longer trip, Đà Nẵng makes a compelling case for all types of travelers. Those looking to unplug and indulge without drifting far from some of the country's greatest beaches will feel just as welcomed as those aiming to embrace new cultural experiences and stumble upon hidden adventures between delicious, simple street food. With the Sheraton Grand Da Nang as your home base, there is no easier way to embrace the city's many delights.