Phở is everywhere. Vietnam's most famous cuisine has made its way onto souvenir t-shirts, into the Merriam Webster dictionary and the world's culinary consciousness. A group of YouTube celebrities even uses it as a pseudo name for their troupe.
Despite its popularity, before researching this piece, I knew little about phở's history. In my quest to discover the origin of phở, I was surprised to find that these small bowls of soup were filled with hundreds of years of history.
I found 2 narratives, both of which state that the soup was a foreign import, albeit from 2 very different places. The first purports it to be a descendant of a Chinese dish.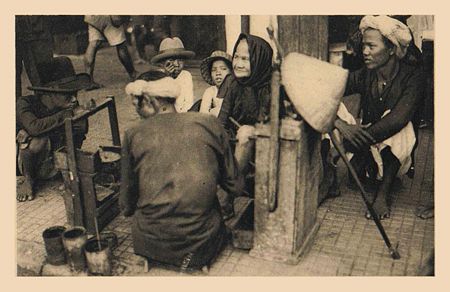 Between 1908 and 1909, ships from across Asia sailed back and forth between their homeports and Ha Noi, Hai Phong and Nam Dinh. Many vendors sold their food along the riverside in order to serve the hungry and tired sailors – among the culinary offerings was a Chinese noodle soup called ngưu nhục phấn (noodle with buffalo meat). As the story goes, locals recreated it with their own spin and phở took on its current look with broth, noodles and beef.
The competing account is that phở evolved from the classic French dish Pot-au-feu (stewed beef), which the colonialists introduced to Vietnam. The two dishes have many similarities such as a broth made from cartilaginous, marrow-rich beef bones with flavor provided by grilled onions and ginger.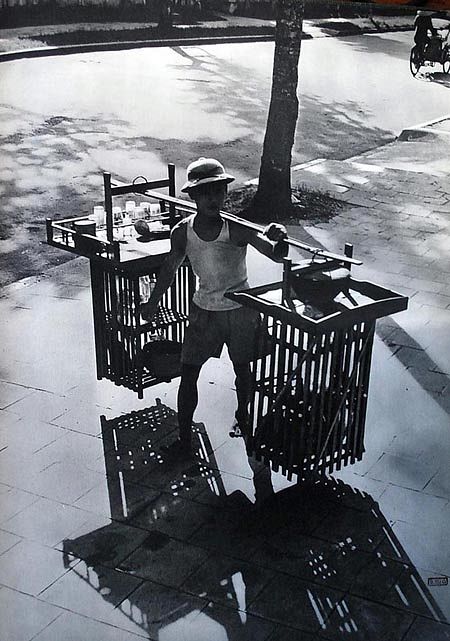 While we'll probably never know whether to thank the Chinese or the French for phở or where it originated (many claim it was in Nam Dinh Province), the dish's popularity undoubtedly found favor in Hanoi. From 1910 to 1954, phở could be found on nearly every street corner of the capital.
When the country was split with the departure of the French in 1954, phở made its way south and took on a new, regional look. Bean sprouts, cilantro (ngò gai), Asian basil (hung quế), chili sauce and a slice of lime became steadfast companions of the soup.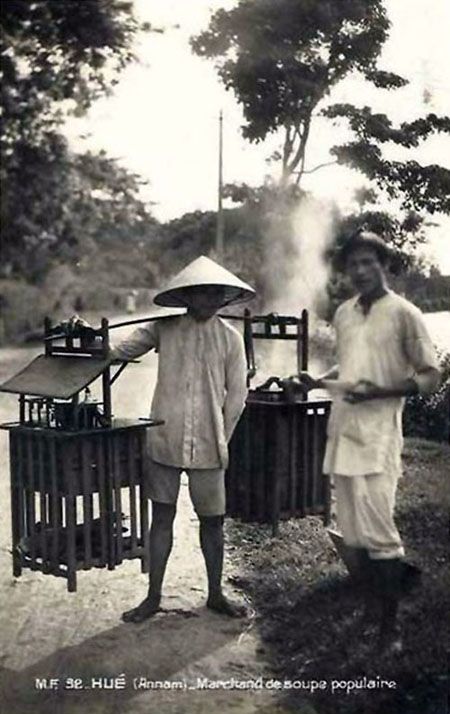 The heady broth, thick rice noodles, fragrant spices and flavor-brightening herbs provide comfort in a bowl. And that's exactly the phở that we know and love in Saigon.
After attempting to dissect its long journey, it dawns on me that there is no use in trying to find an accurate answer for the origin of this culture-defining dish. After all, culture is never a fixed entity, but a mixture of originality and acculturation, just like this soup.
[Photo via Khanh Hmoong]