Redefining the rooftop bar experience, the new INK 360 sky bar offers the most stunning panoramic sunset views on Vietnam's Phu Quoc Island with the finest mixology.
Australian designer Ashley Sutton has conceived a glamorous yet jaw-dropping design incorporating the aesthetic of the Kraken – the mythical sea creature that represents the mysteries of the ocean below.
Located on the 19th floor of the recently opened InterContinental Phu Quoc Long Beach Resort, visitors to INK360 can witness a magnificent sunset view while sipping on signature cocktails.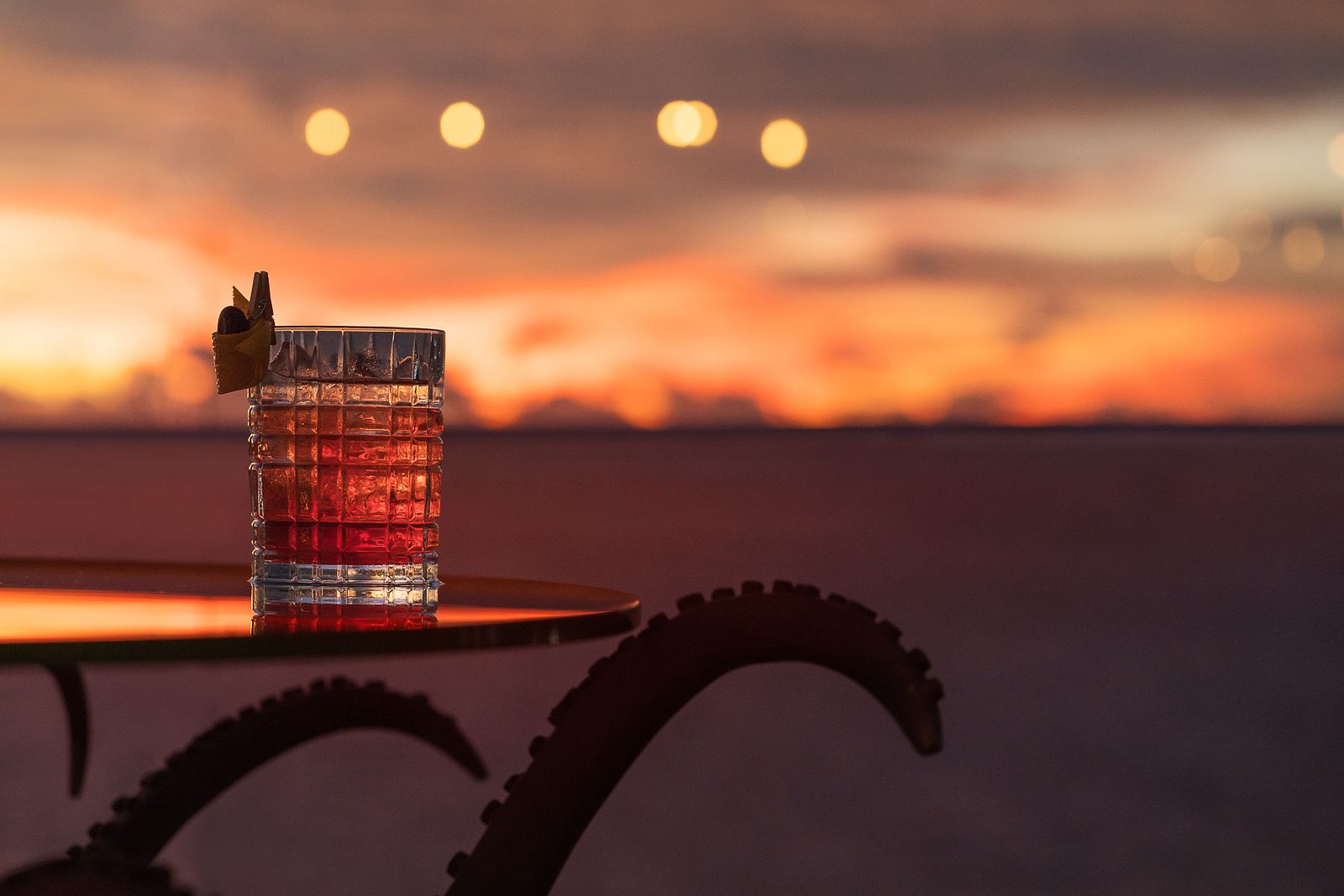 A sophisticated take on the mighty Kraken, Ashley Sutton's design is an ode to mythical maritime tales of old. The main bar uses mother of pearl and white marble to evoke the feel of the ocean floor, while the exterior Deck offers an unparalleled vista from the highest point on the island. The maritime theme extends to the floor, where the shadow play and longitudinal markings represent a marine chart.
"The idea was conceived in my mind once I was on top of the rooftop parting over the ocean," said Ashley Sutton. "The shape of the building, with its accommodation wings and its crown, felt like it needed some type of maritime mythical theme."
If the view is what brings you to INK 360, it's the drinks that will keep you coming back. The mixology team at INK 360 have conceived the cocktail menu with a passion for quality ingredients and an engaging flair. Handcrafted with dedication, each of the bespoke cocktails are inspired by the elements - land, sea and air - using only the finest spirits and botanicals sourced from around the globe and from Phu Quoc Island itself.
Traditional favours and textures are sensibly re-imagined in a series of contemporary cocktails. Highlights include the Uncle Ho Penicillin, with a scent that evokes the nostalgia of days gone by, including Scotch whisky, lemon juice, Phu Quoc honey, ginger syrup, Lapsang Souchong and black cardamom air. The curious Three Way Mirror is designed to be enjoyed in three ways, with a different taste sensation accompanying each sip, with London Dry Gin, St. Germain elderflower, sparkling wine, strawberry and turmeric dust.
A premium selection of fine and sparkling wines, Champagnes, beers and spirits are also available as well as a sharing plates menu with a Japanese Yakitori, Cured Meats & Cheeses plate. The tempting dessert selection includes Valrhona chocolate cup and a citrus raspberry polenta cake with hazelnut crème, to name just two.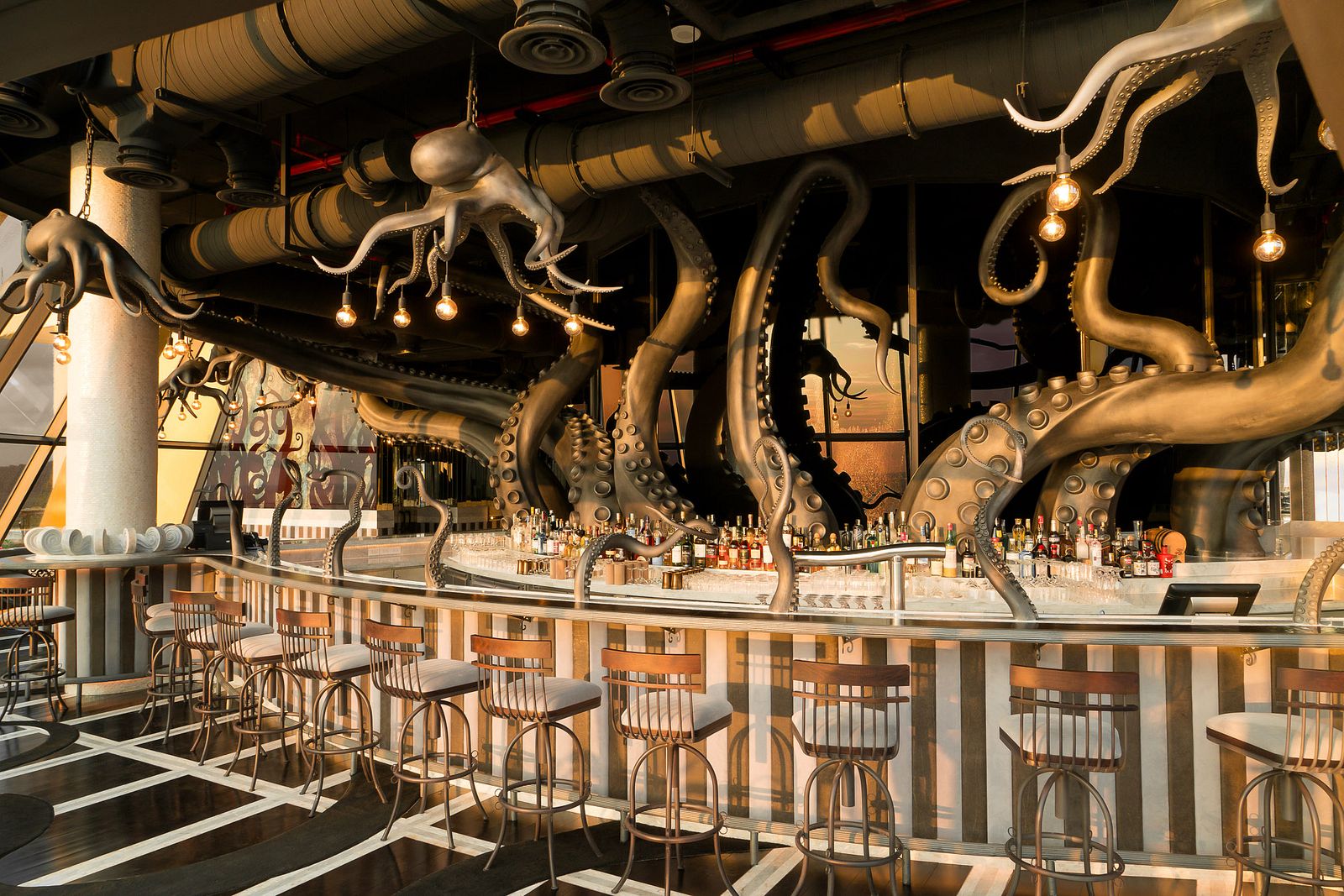 INK 360 is open:
- Wednesdays & Thursdays, 5pm – midnight
- Fridays & Saturdays, 5pm - 1am<
- Sundays 5pm – midnight.
Level 19 - InterContinental Phu Quoc Long Beach Resort, Bai Truong, Duong To, Phu Quoc, VIETNAM
For more information and reservations, please call: (+84) 297 397 8888