Improved global shipping connections and a rise in domestic purchasing power have resulted in some of the world's finest meats and seafoods recently becoming available in Saigon.
Nowhere is this trend more obvious than on the Caravelle Saigon's new Japanese Inspired Tapas Menu. The special event, running from July 11 – 29, highlights some of the world's most sought-after beef and seafood, giving diners an opportunity to try exclusive items they may have never seen before.
Several months ago, some regular Caravelle patrons began showing up at the restaurant with live Alaskan king crab, asking for executive chef Darren Watson to cook them. Watson was astonished, as he hadn't seen the extravagantly sweet crustacean in its live form in Saigon before. Their appearance sent him on a search, contacting and working with a variety of distributors. Chef Watson found a cornerstone for a special menu that highlights such rare ingredients.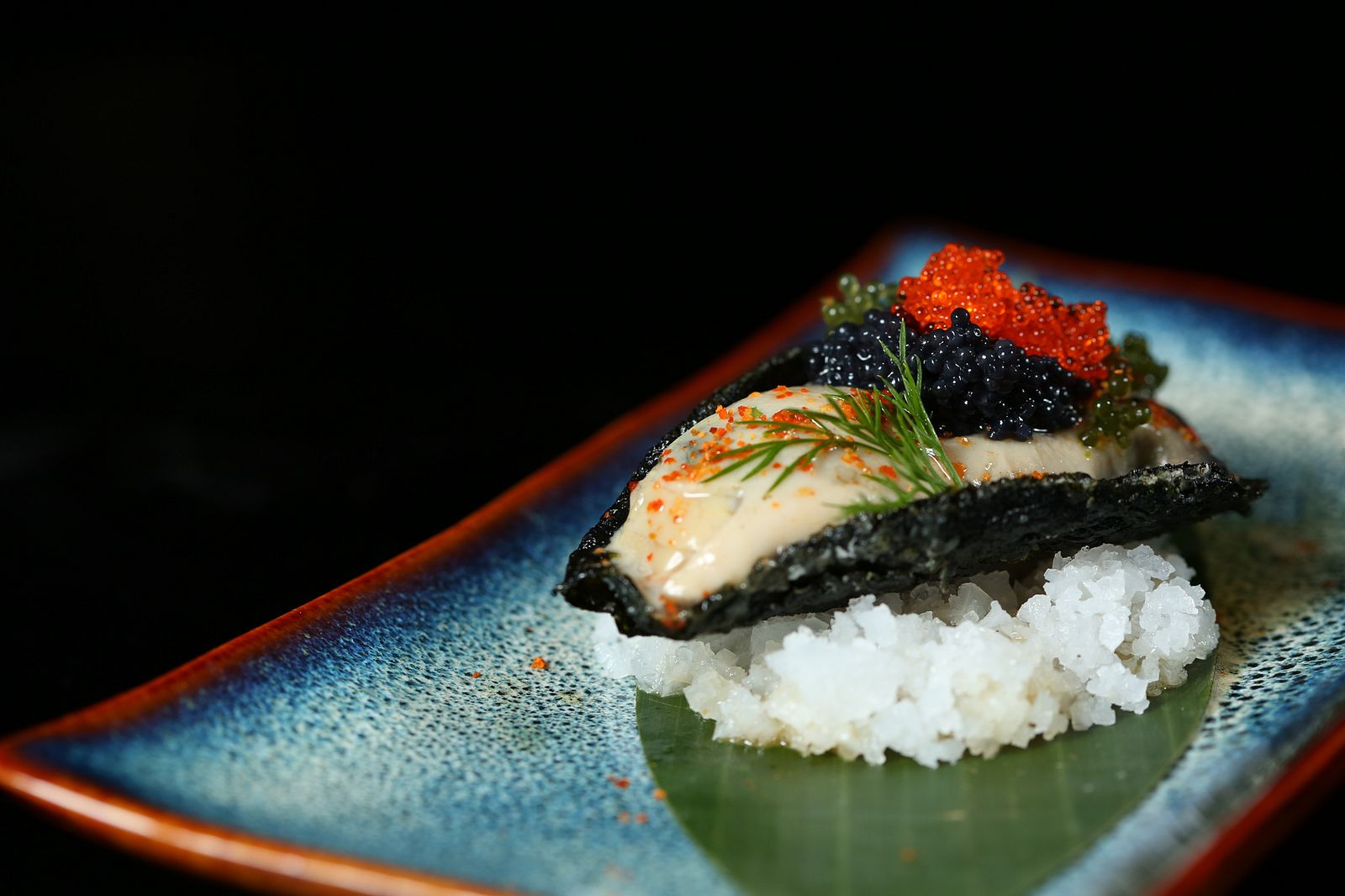 Watson has worked at Caravelle for more than eight years and has been a professional chef at high-end restaurants around the world for 25 years. During that time, not only has he perfected a range of cooking techniques, but he also has developed a keen eye for selecting top ingredients. His numerous trips to Tokyo, in particular, have familiarized him with Japanese cuisine and its preparation in Vietnam.
Japan's famous Tsukiji Market is the largest wholesaler of seafood in the world. Every morning, boats unload massive catches obtained far out in the deep ocean. One of the most exciting events occurs when the enormous bluefin tuna are auctioned off. Nakayama Foods coordinates with buyers on the auction floor to carefully select whole tuna that are then parceled out and whisked overseas. Of all the fish available at the market, the bluefin tuna are one of the most sought-after.
While bluefin tuna are rather lean, because they don't actively use their front fins to swim, the meat surrounding them develops a rich, fatty marbling. This esteemed cut is difficult to find in Saigon, but thanks to the Tsukiji buyers, Watson is now able to incorporate it at Caravelle for the first time. He doubles-down on its indulgence by serving it wrapped around a creamy portion of foie gras with Japanese dressing.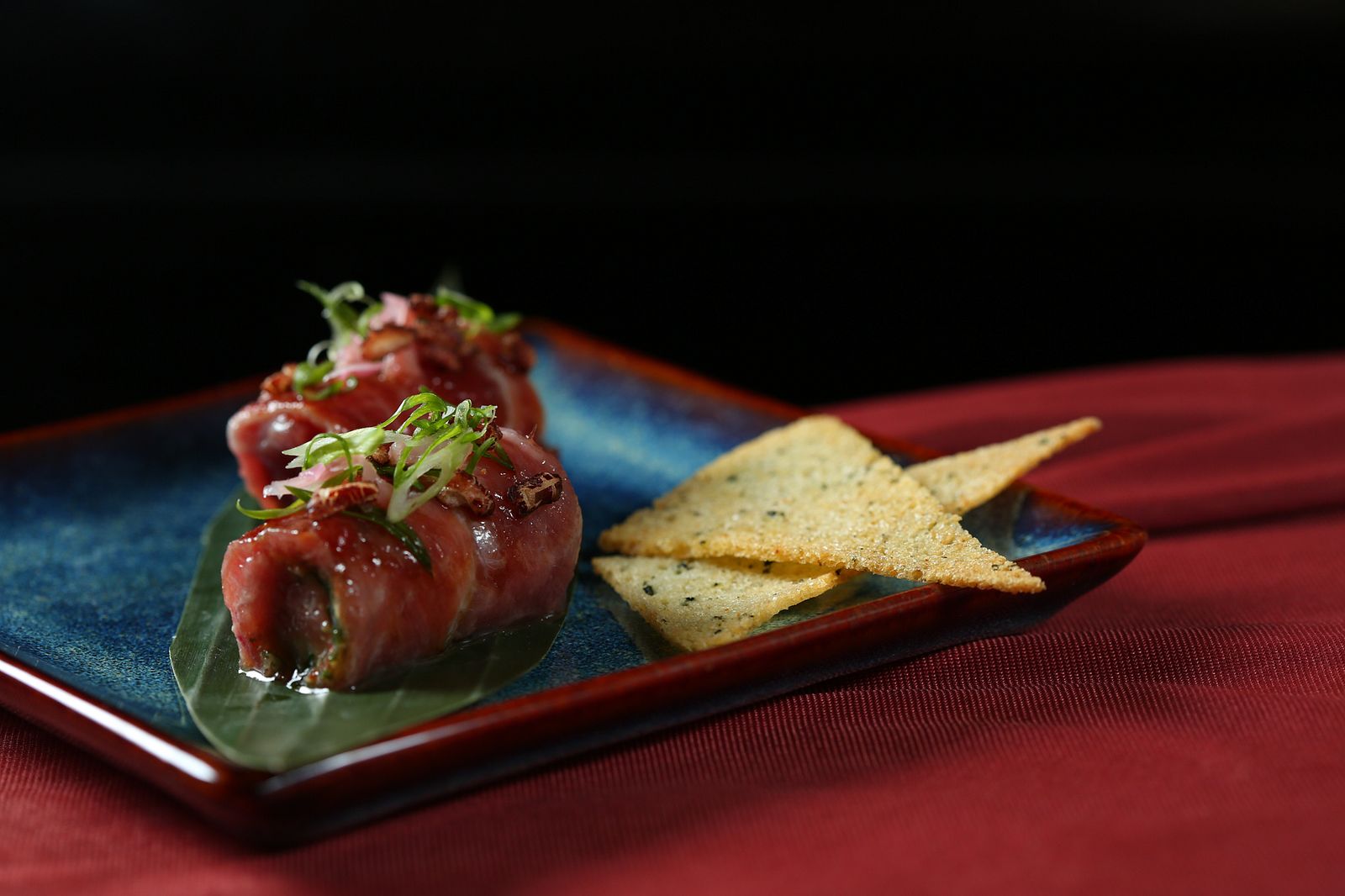 In addition to the tuna auctions, Japan is home to A5 hitachi wagyu cattle auctions. While it has less global name-recognition than Kobe beef, it's similarly prized. The Ibaraki Prefecture hand-raised cows are pampered and fed high-quality grains for 600 days, resulting in beef veined with indulgent layers of fat. It's so rich and creamy that the chefs at Caravelle often refer to it as "beef butter" for the way it begins to melt at room temperature. It's served seared at high temperatures and accompanied by Japanese mustard and wasabi that help cut through the richness of the meat.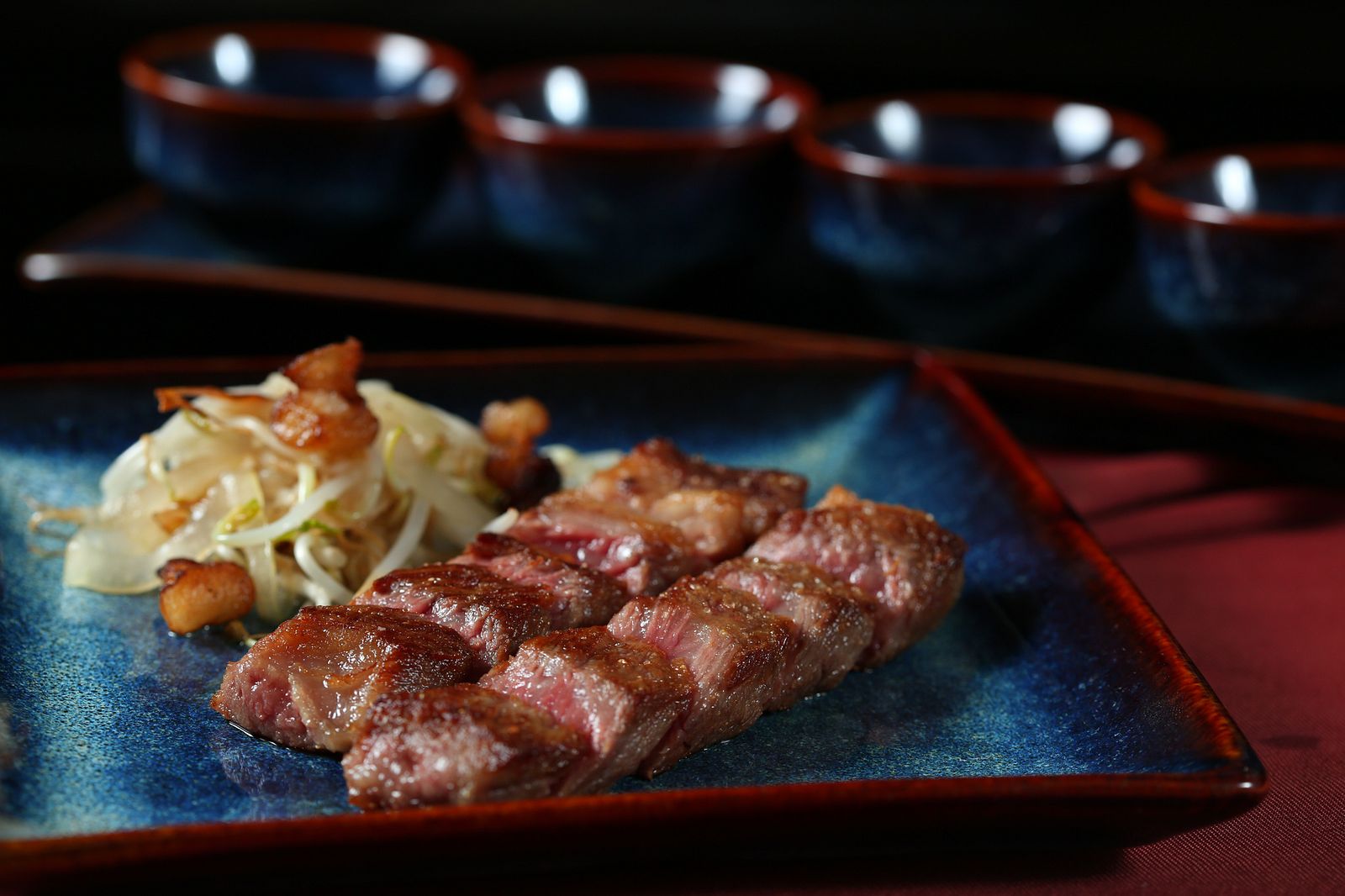 The inspiration for the new menu came when Watson realized that many of the new items he had access to were Japanese. He rounded out the offerings with some favorite preparations he has fine-tuned over the years, such as Chilean sea urchin and salmon caviar on top of nori seaweed sushi rice, deep sea scallop carpaccio with hazelnut Yuzu, and chili dressing and fresh oysters served in handmade nori shells. The restaurant's sushi chef, Mr. Bao, will be on hand as well, bringing his 16 years of experience preparing assorted sashimi.
Because the menu features many small dishes, guests can customize their experiences. They can enjoy a large, diverse meal, or stop in to sample a single dish they have always been eager to try. To facilitate this personalization, most of the items are served as half-portions. Similarly, smaller Alaskan crab and Canadian lobster were selected and can be cooked however one likes, including steamed, sashimi, Cantonese style or Vietnamese wok-fried.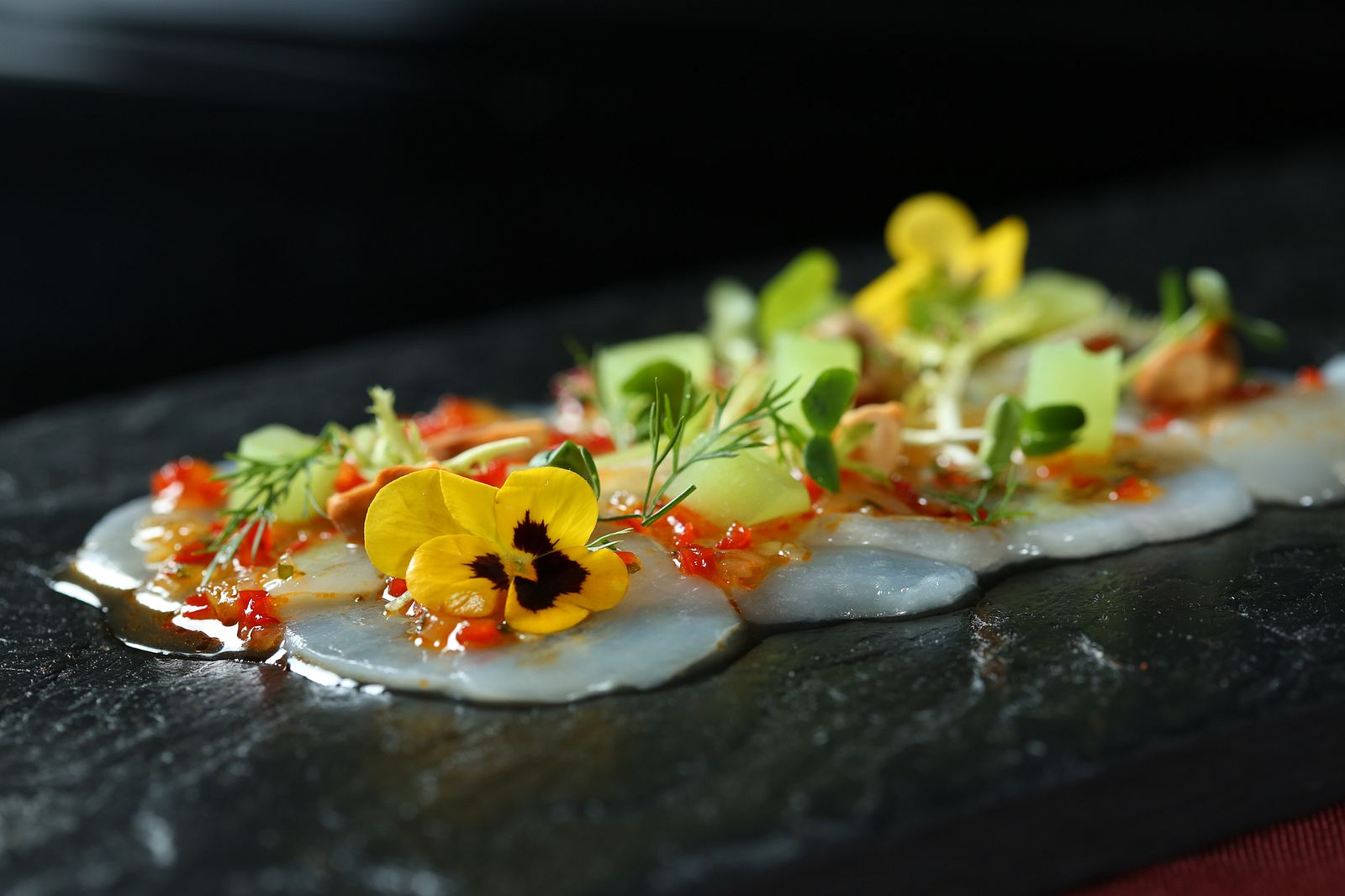 Sake boasts higher umami notes than wine or beer and thus makes for a superior accompaniment to any Japanese meal. Each type of sake on the menu includes a detailed description and suggested pairings. For example, the Korean abalone matches nicely with Horin Jumai Daginjo, which has "a delicate, fruity nose with hints of cantaloupe, honeydew and honeysuckle, as well as a smooth mouth-feel and creamy body, with a long, clean aftertaste containing hints of pear."
Bringing the Japanese Inspired Tapas Menu to Caravelle involves merging the Tapas restaurant and the Café de l'Opera dining room. The latter had to be redesigned to hold a special tank with water kept at 8 Celsius in order to keep the live Canadian lobsters and Alaskan crabs. Moreover, Watson or his sous chef are present at all times to ensure that the high-end dishes are prepared perfectly. Such coordination and effort demand that the menu remains for only a brief time. By July 29, it will be gone, so interested parties should book as soon as possible.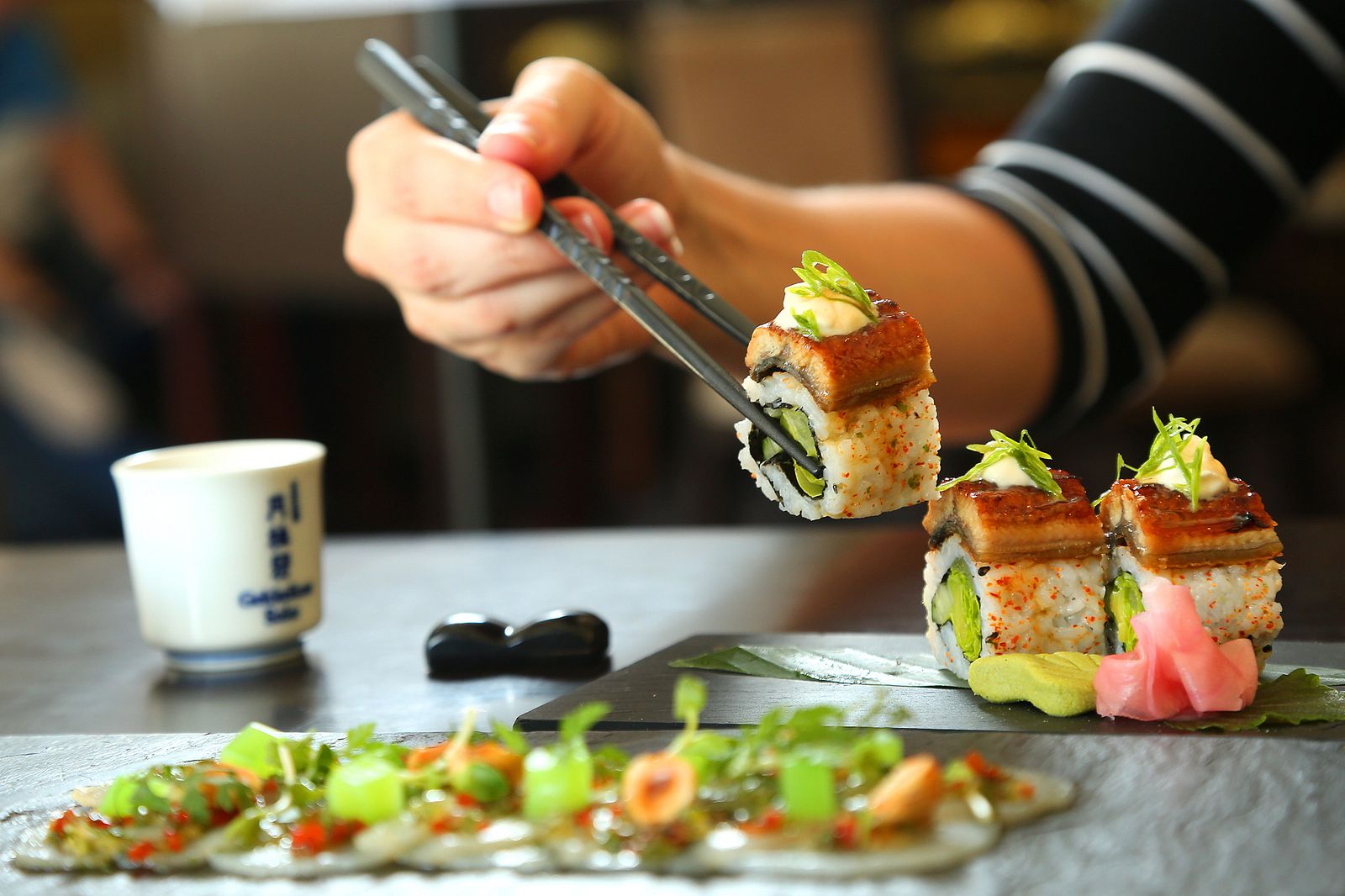 The Caravelle enjoys a strong reputation in Saigon for its high-end dining and ever-changing menus. Through their Japanese Inspired Tapas Menu, they are raising their game to a new level. The Alaskan king crab, bluefin tuna, A5 hitachi wagyu and Korean abalone represent some of the rarest culinary items to arrive in the city, and the Caravelle's expert chefs ensure that visitors will experience the dishes like nowhere else.
Caravelle Hotel's Facebook Page
(84) 28 3823 4999
19 -23 Lam Son Square, District 1, Ho Chi Minh City