"Just read it and forget it. Then you can write anything you like about Tender Bar. Thank you."
Ngọc, who founded Tender Bar in 2021 because "it was preordered [sic] by the universe," signs off with this message after condensing her life story into a five-page biography for me. The only problem is that both Ngọc and her bar have left a lasting imprint upon my memory.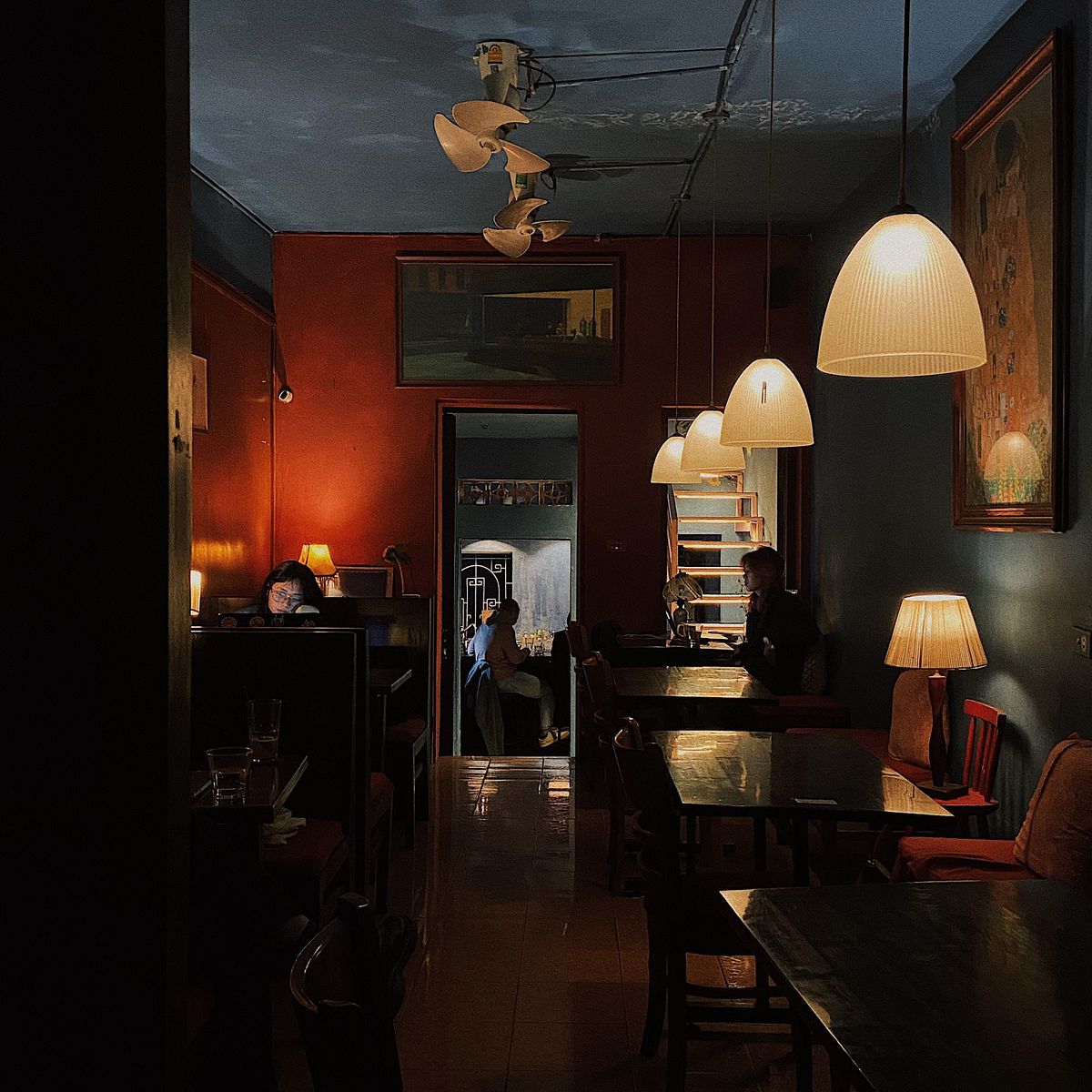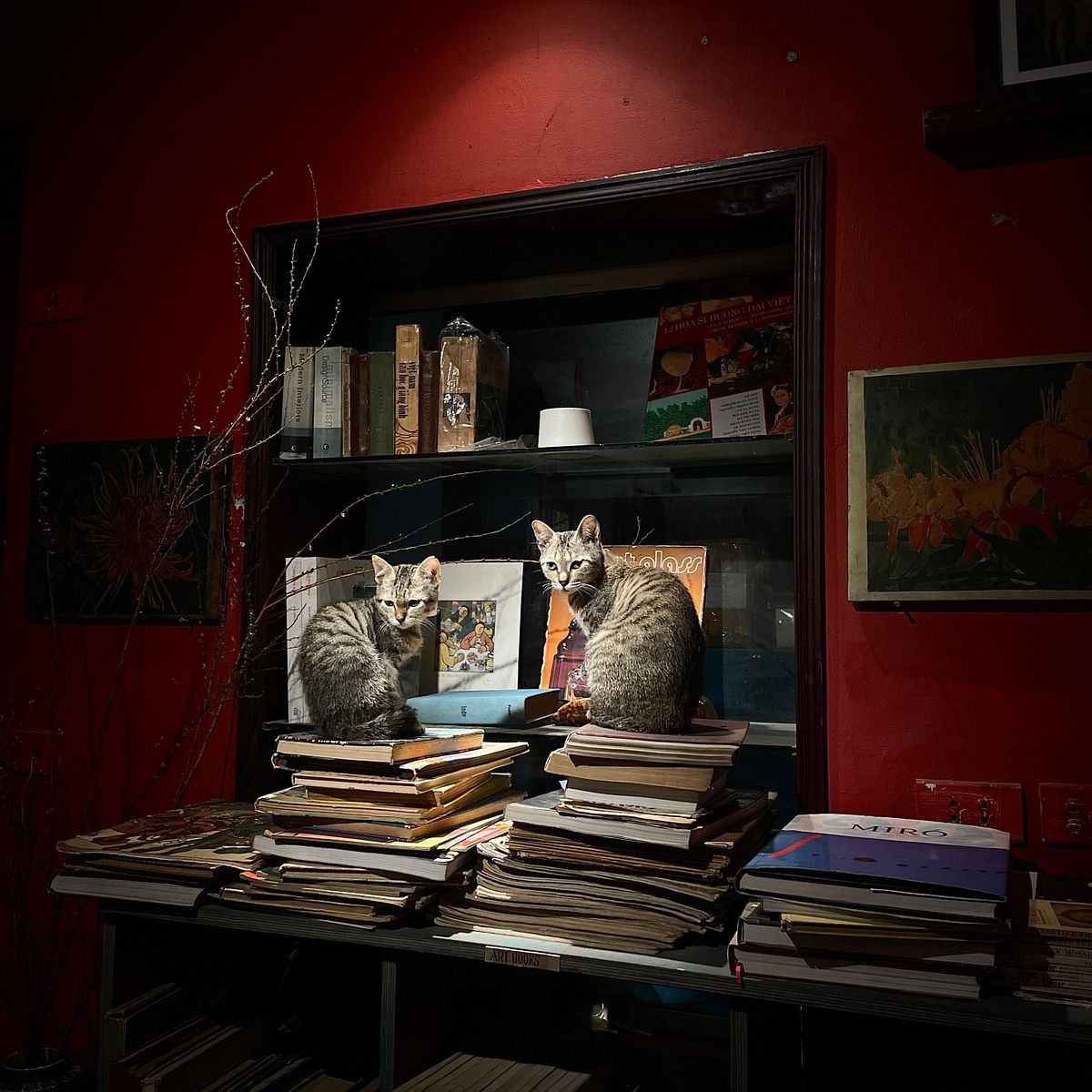 Climbing through the different floors of Tender Bar feels a little like following Alice out of Wonderland. You begin in the dense, winding shelves of the ground-floor bookshop, ascend through a cluster of bar areas and emerge into a breezy garden at the summit.
"I want [to make it so] that when you come in, you feel like you are lost in a book or a movie," says Ngọc. "You don't need to be cool, you don't need to be deep, you don't have to pretend to be poetic or artistic… I want this place to feel easy to reach, easy to come and go."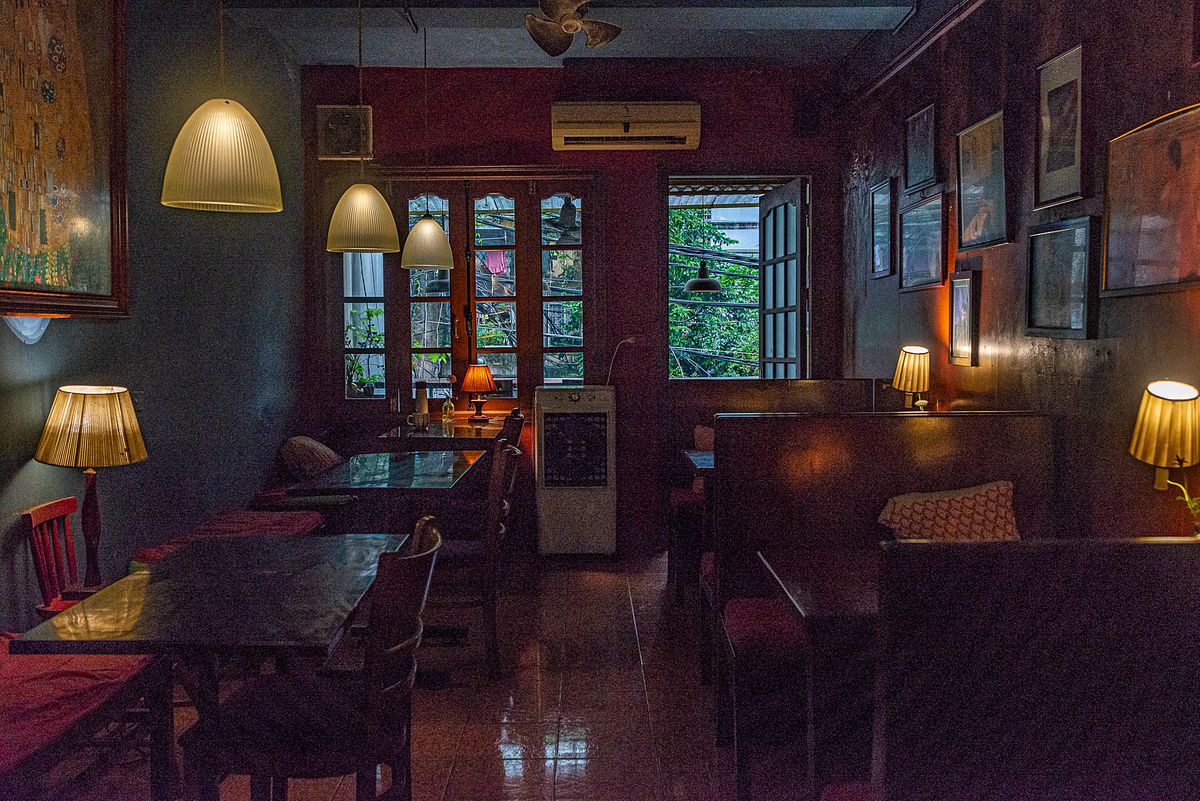 This is basically all Ngọc can say about her intentions for the bar, as everything else — in both Tender Bar and her life generally — is simply the result of whim and "meaningless coincidence."
Her friend wanted to store books downstairs, so it became a bookshop. Customers flocked to the bar before she had time to put up a sign, so it became a "hidden bar." The house special cocktails are cumbersome, so she does not advertise them anywhere in the building. Some customers will like the vibe and some won't, so she lets them be: "Whatever they feel, it's right, because that's how they feel."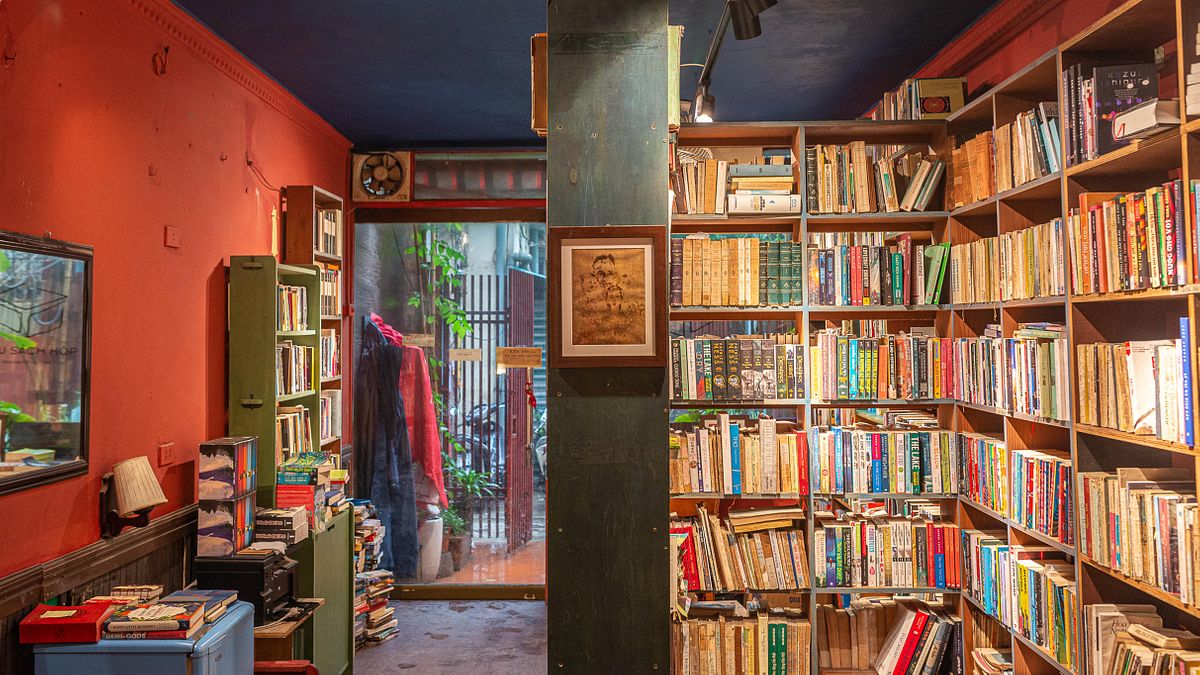 Ngọc also finds great irony in how all these coincidences depict a premonition from her 20s: "It's a little funny, because if someone asked me at the age of 23 how I would envision myself when I [would be] 50 or 60, I would say: an old lady who has a bar, lives with six cats and chatters on about her life story… it turned out to be true in some way."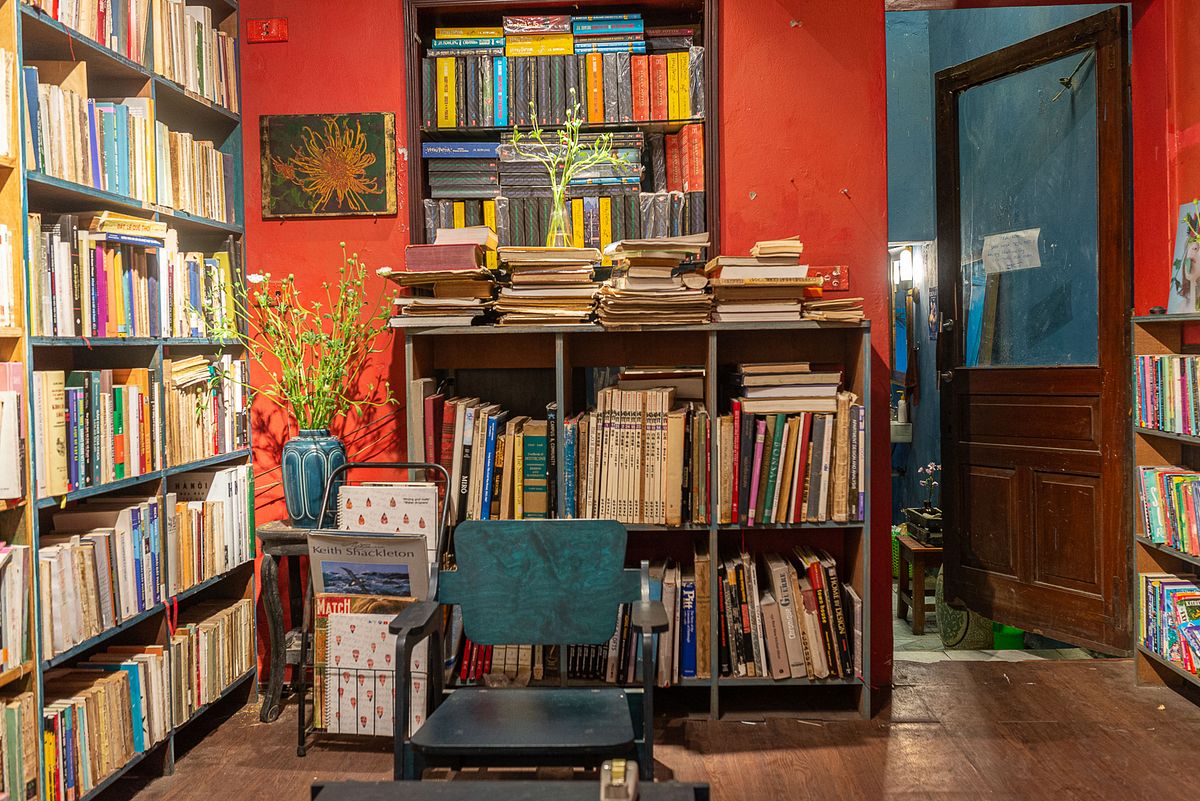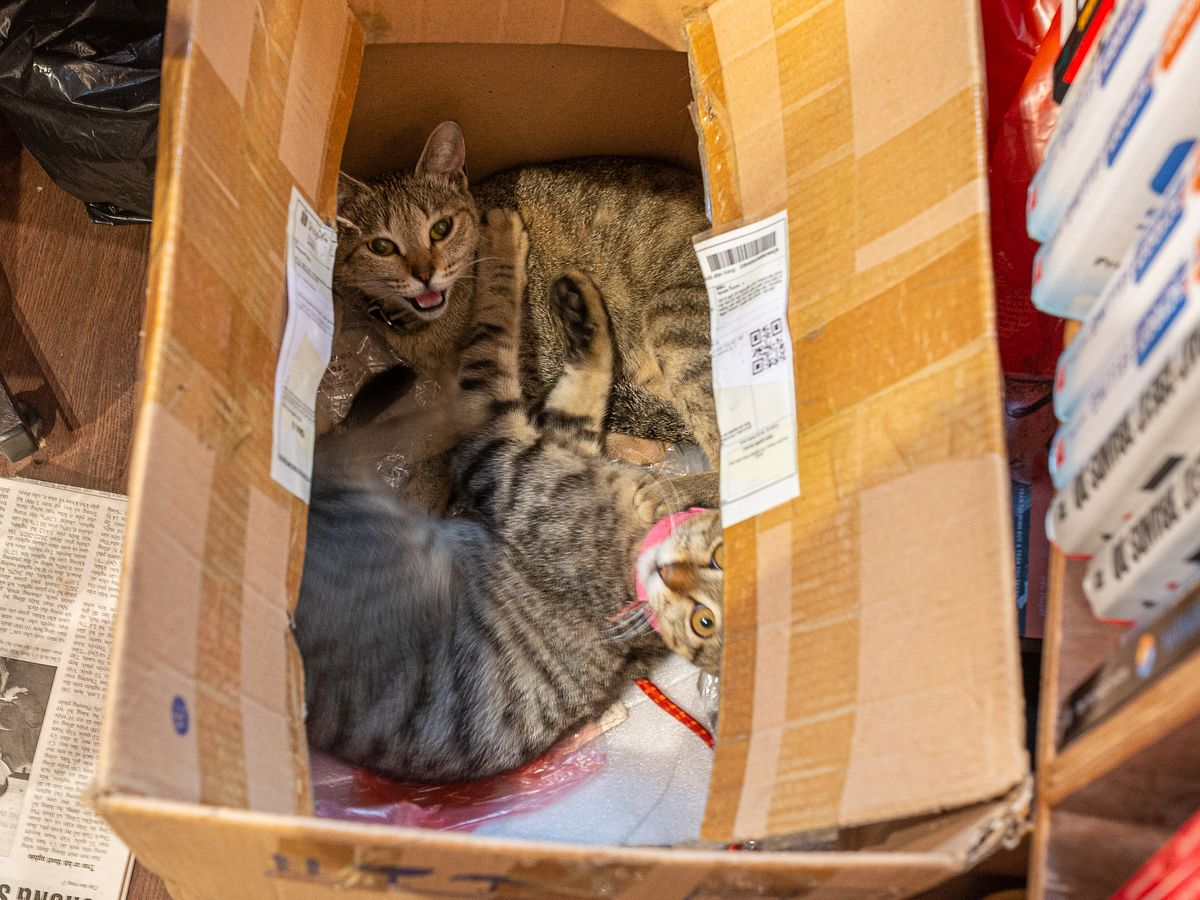 There are two cats, not six. You can often find them curled up on a barstool or slinking between readers in the bookshop — a deep red cove packed floor-to-ceiling with bookshelves, cassette players, and paintings in battered wooden frames.
The bar area is even more cave-like, with thick, rolling strokes of blue ceiling paint evoking moonlit waves glimpsed from the ocean depths.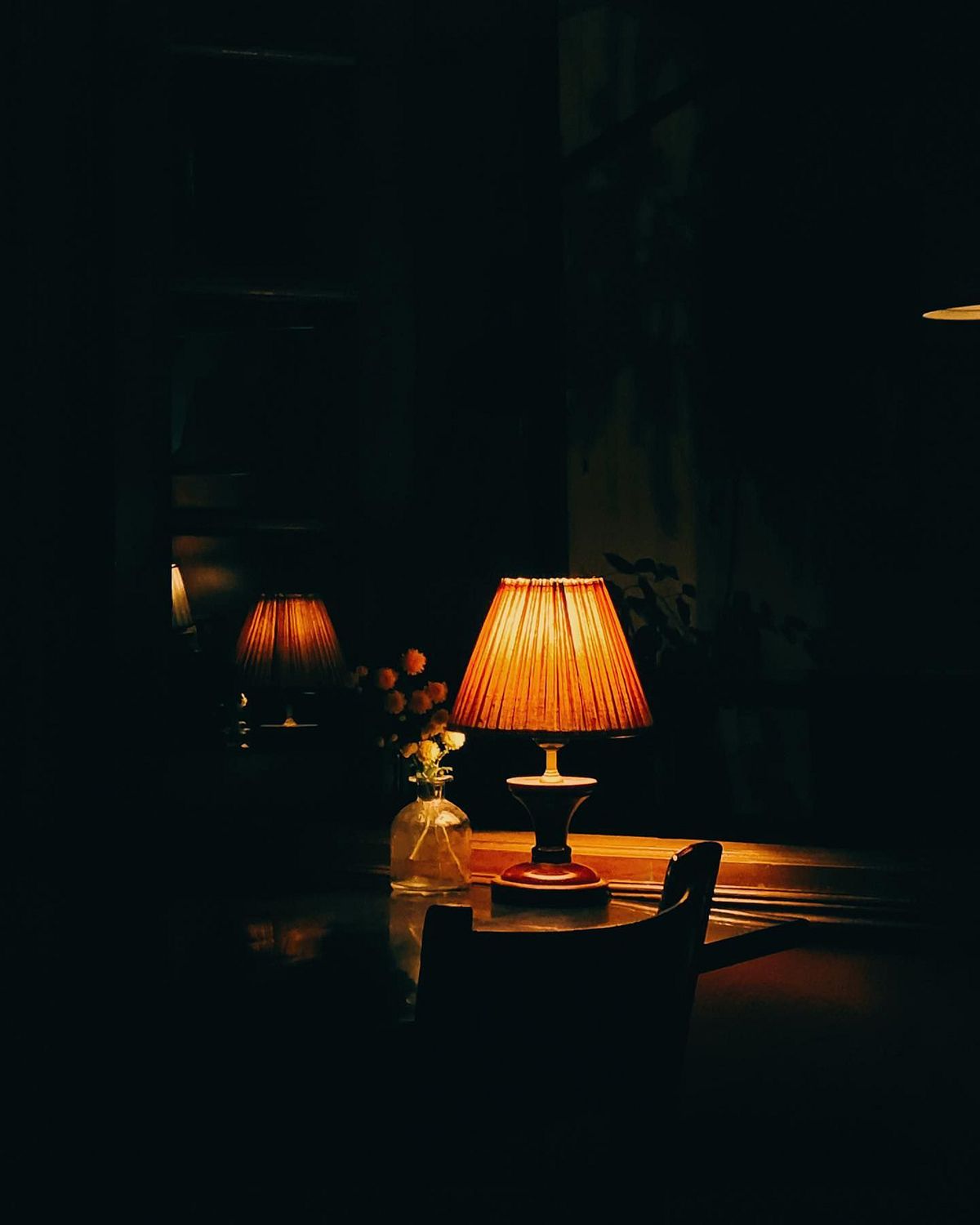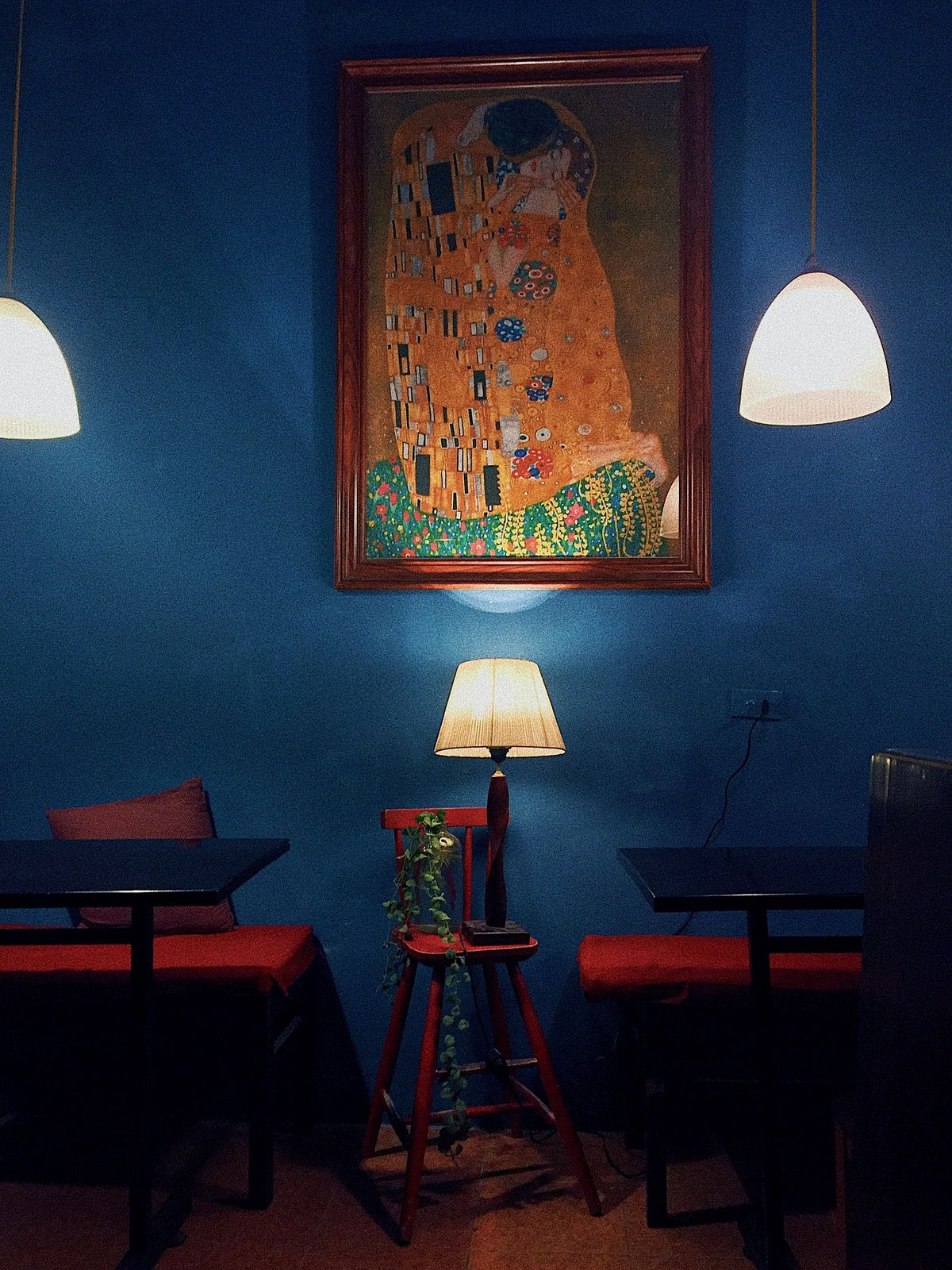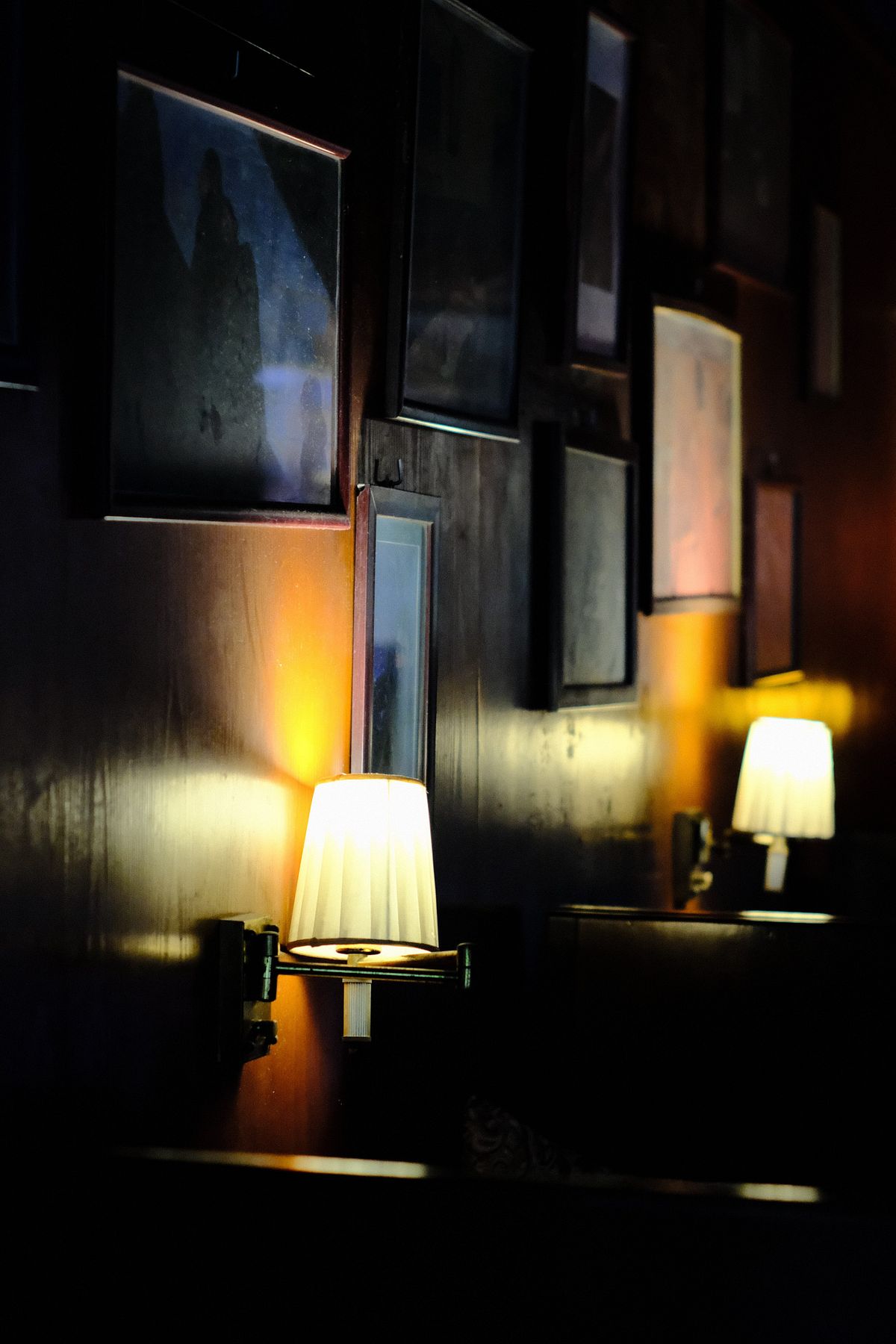 "I wanted the ceiling to be the color of the sky at the second floor," says Ngoc. "I don't care much what people think about it and it's funny because most people ask if the ceiling is damp, the colors are so patchy."
The rooftop garden is less an outlet than another cavern, crowded by thickets of power lines and trees. Greenery spills from pots lining the walls and taller buildings drown out the sky, creating the perfect enclave for Tender Bar's live music and movie nights.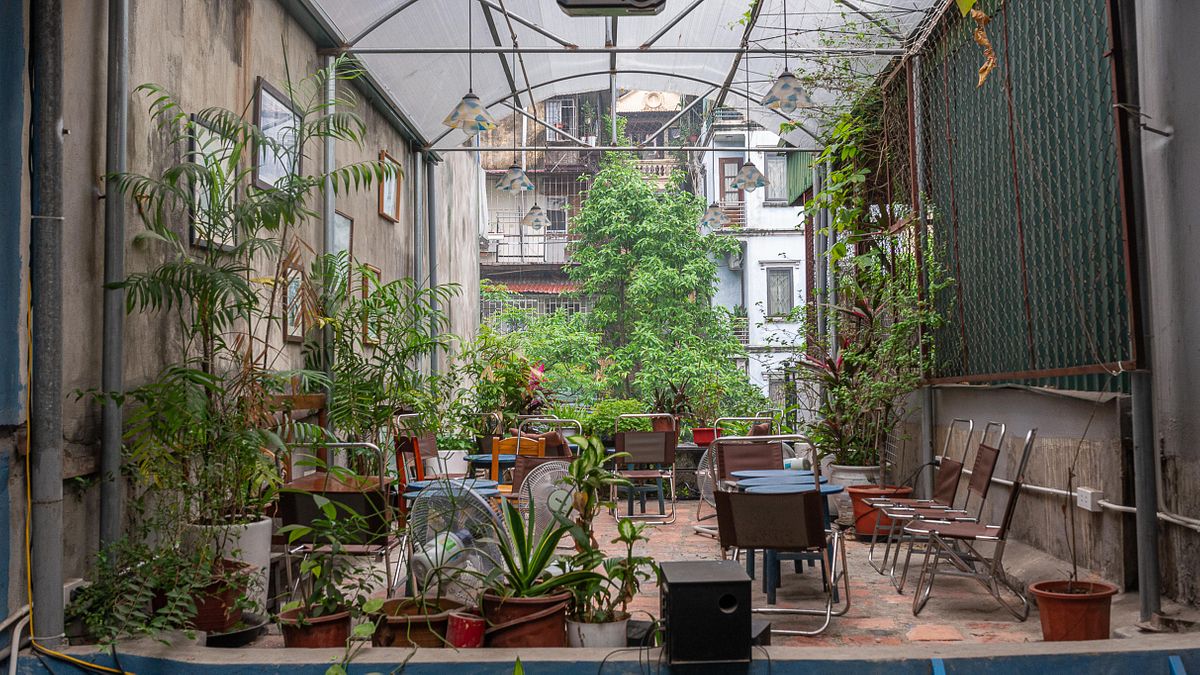 It is also a great spot to enjoy a coffee or cocktail from the single handwritten menu kept at the bar. I didn't try any of the special drinks because, naturally, there was nothing to indicate they existed, but the classic cocktails are simple yet well balanced. The bar and balcony area is a pleasant space to sit alone, letting the drinks sink into you amid dreamy glimpses of the outside world.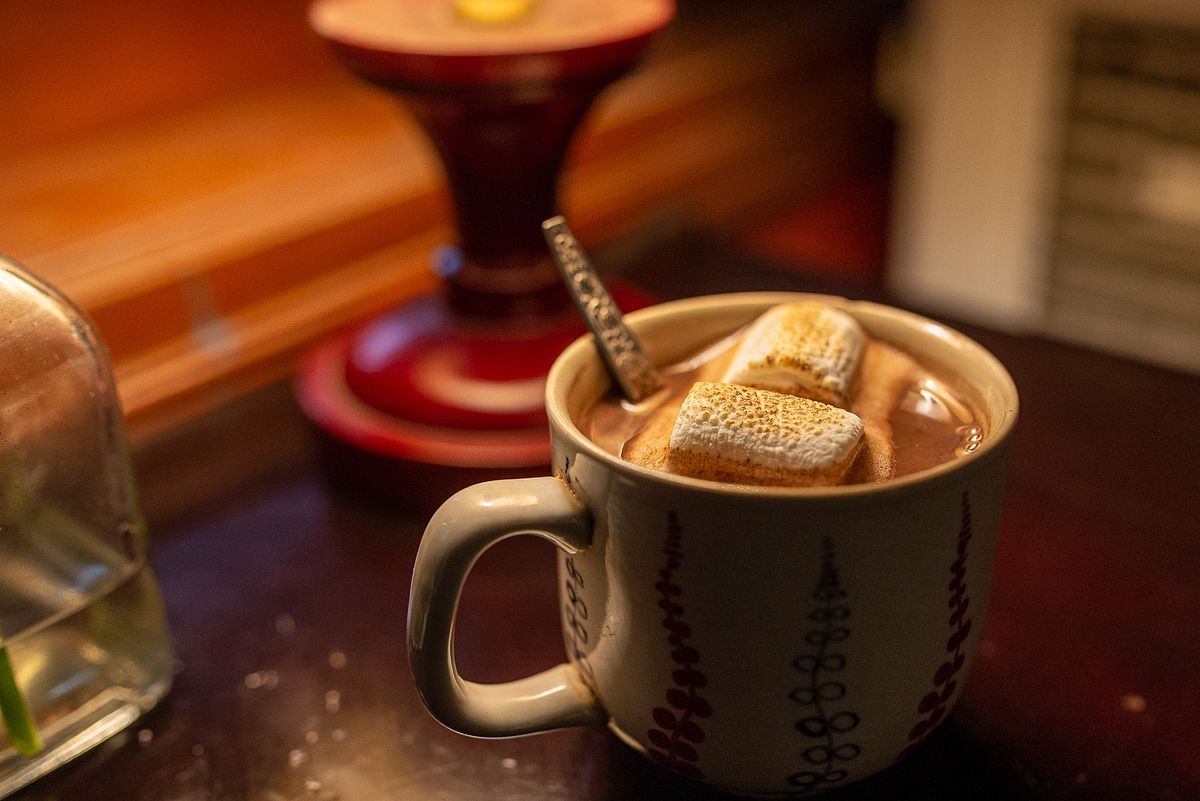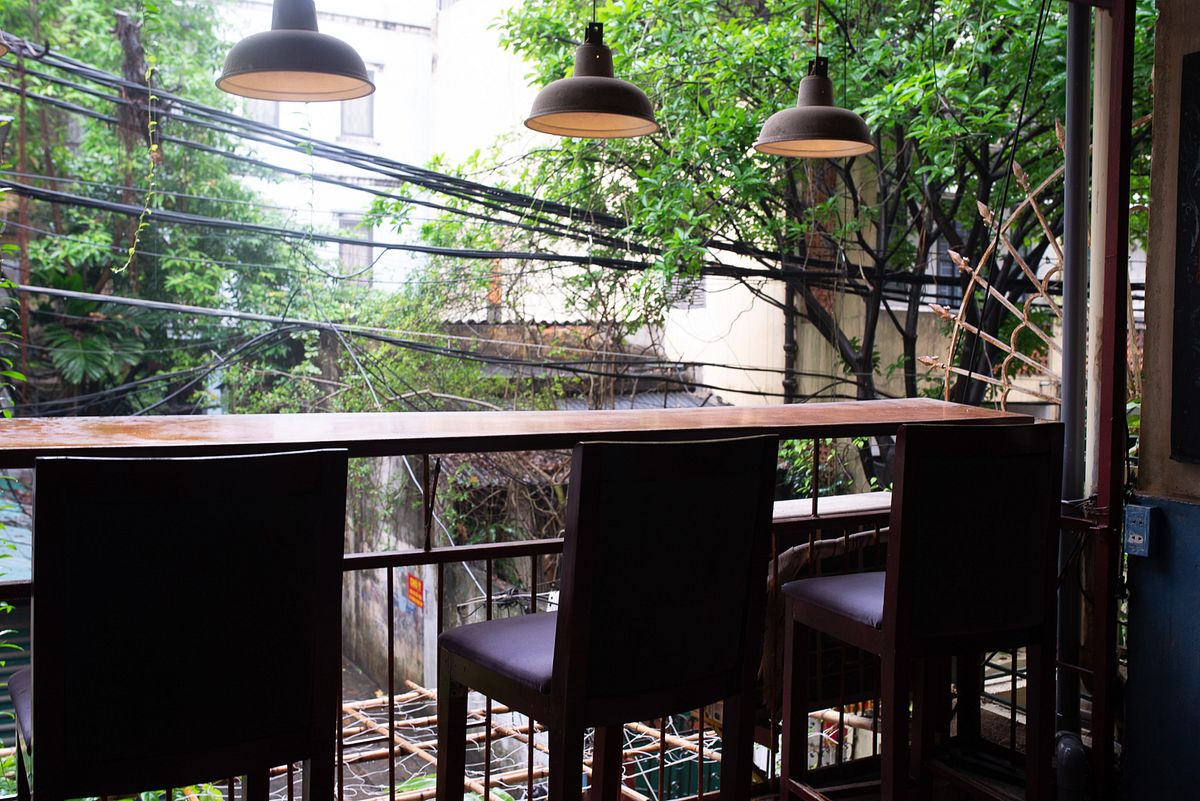 "There used to be a big tree by the balcony," says the owner. "When the street lights came on, it looked like a sparkling river. That tree was cut down so I planted another one. And the light at the 3rd floor stairs shining through the window made me feel like I was watching the sunset. So we have sunsets at all times of day."
It all culminates in the soft, dreamlike embrace that encapsulates her one definitive goal for Tender Bar: to create a refuge that doesn't care who you are or why you're there.
So go or don't go, love it or loathe it, order a special cocktail that may or may not exist, then forget it or remember it; whatever you do and feel will be right, because that's what Tender Bar is there for.
Tender Bar is open from 10am to near midnight every day except Tuesday. Read the bar's guide for newcomers to have the best experience.
Tender Bar
No. 8, Ngõ 29, Nguyễn Chí Thanh, Ngọc Khánh Ward, Ba Đình District, Hanoi