Editor's note: This review from 2017 was of City Beer Station's first location on Pham Ngoc Thach Street, which has since closed. Over the past years, the cocktail bar has moved numerous times. Recently, the team announced that they're reopening at a new spot at 6 Nguyen Cuu Van, Binh Thanh. Check out City Beer Station's Facebook page for the latest news regarding its relaunch and new location.
In the daytime, you wouldn't give the storefront at 16 Pham Ngoc Thach a second look. Apart from its tropical-themed wallpaper, the District 3 café is pretty run-of-the-mill, cluttered with low wooden tables and chairs, its walls advertising the WiFi password every few feet.
But when we turn up in the evening, this nondescript mom-and-pop shop is on its way to becoming City Beer Station. A considerable amount of noise comes from the storage room at the back, where a collection of red plastic stools is stacked in the corner. Several young, heavily inked men are lugging out bottle upon bottle of alcohol and cocktail mixers, garnishes and other drink-making paraphernalia. Eventually, someone emerges with a makeshift bar on wheels, fashioned from what appears to be a wooden shipping pallet, and the bottles return to their rightful home. The stools are arranged out front and the glasses cleaned. One of the young waiters slaps a portable speaker onto the tropical-themed wallpaper, hits play, and the bar is open for business.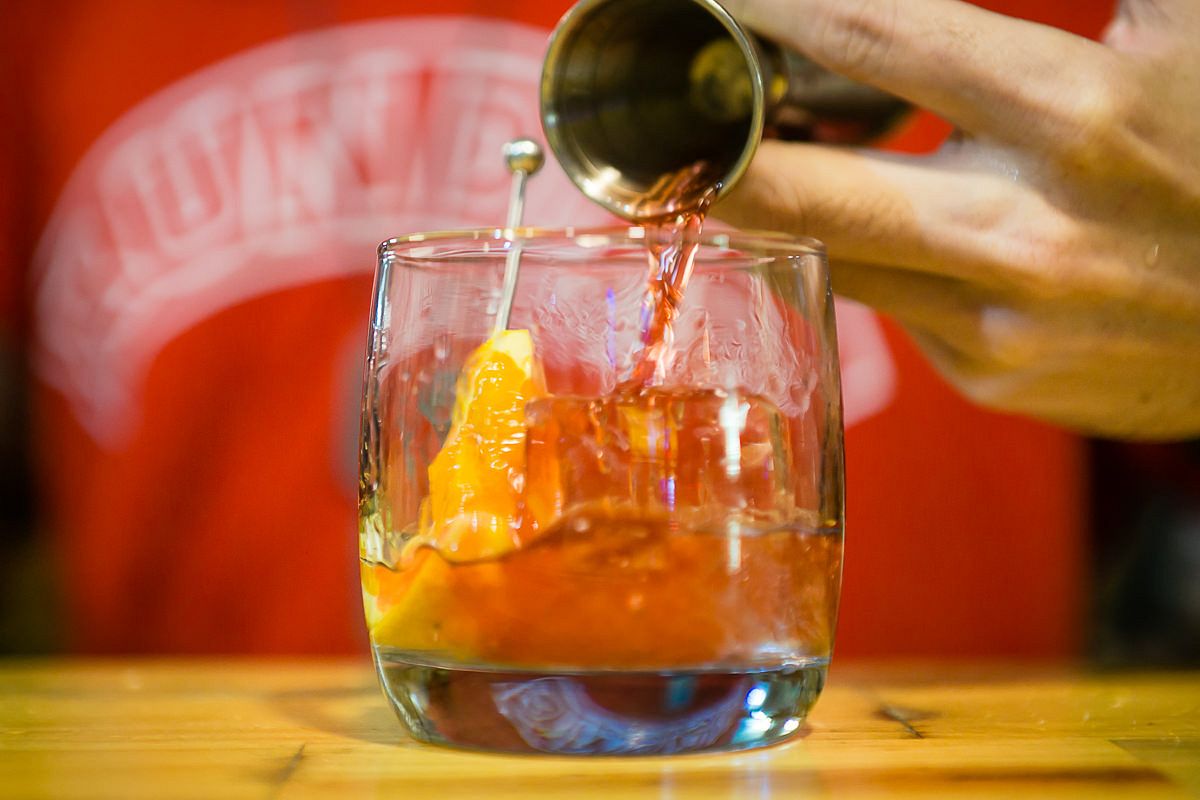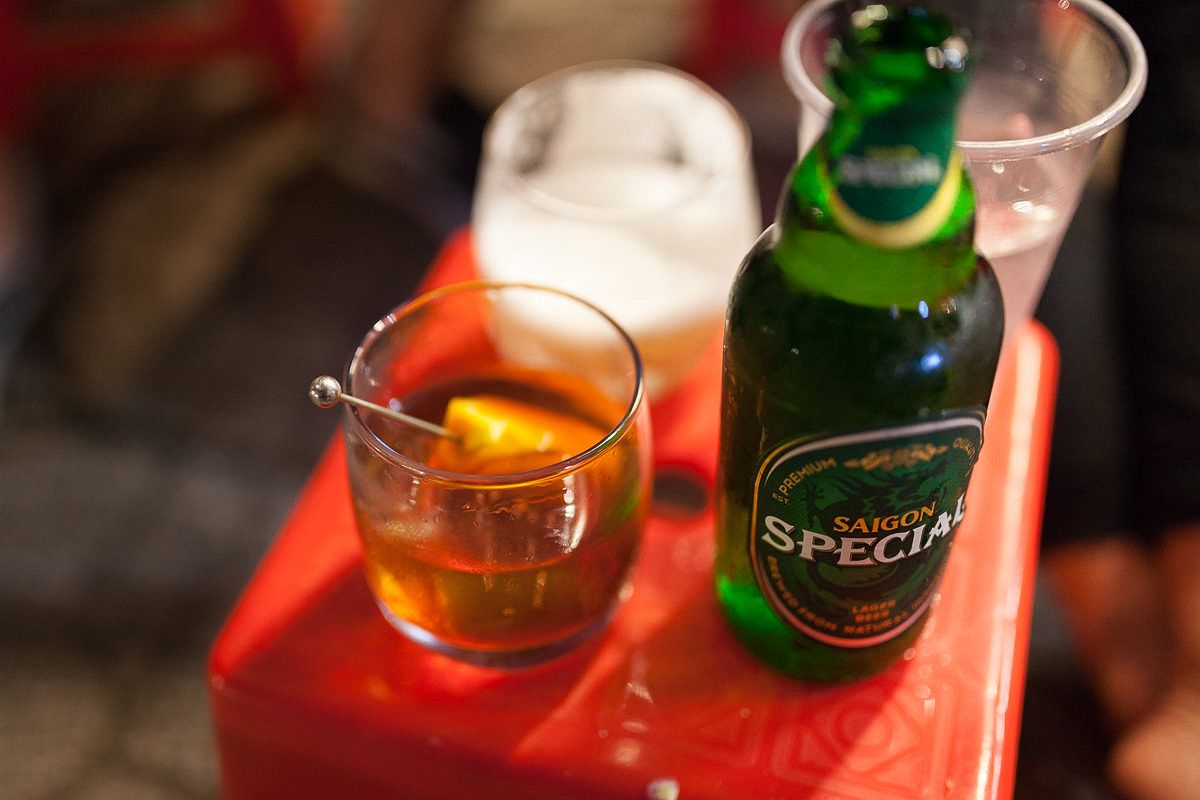 For just over a year now, the folks at City Beer Station have repeated this process every evening, setting up shop on the sidewalk just north of Turtle Lake. But where your average street-side watering hole might blast Vinahouse and sling beers, these young entrepreneurs mix margaritas and negronis and opt for a more aurally pleasing set of sounds.
The laminated, one-page menu sports a list of classic and original cocktails, most of which come in around VND50,000-80,000 apiece. With a price tag like this, it's easy to be skeptical, but City Beer Station's lead bartender knows his stuff. Bien Hoa native Jose Hau has been a mixologist for seven years and recently landed among the finalists for Wenneker's 2017 Swizzle Masters, a virtual cocktail competition (though it's not on the menu, you can order Hau's Swizzle Master cocktail, the Perfect Day, by request).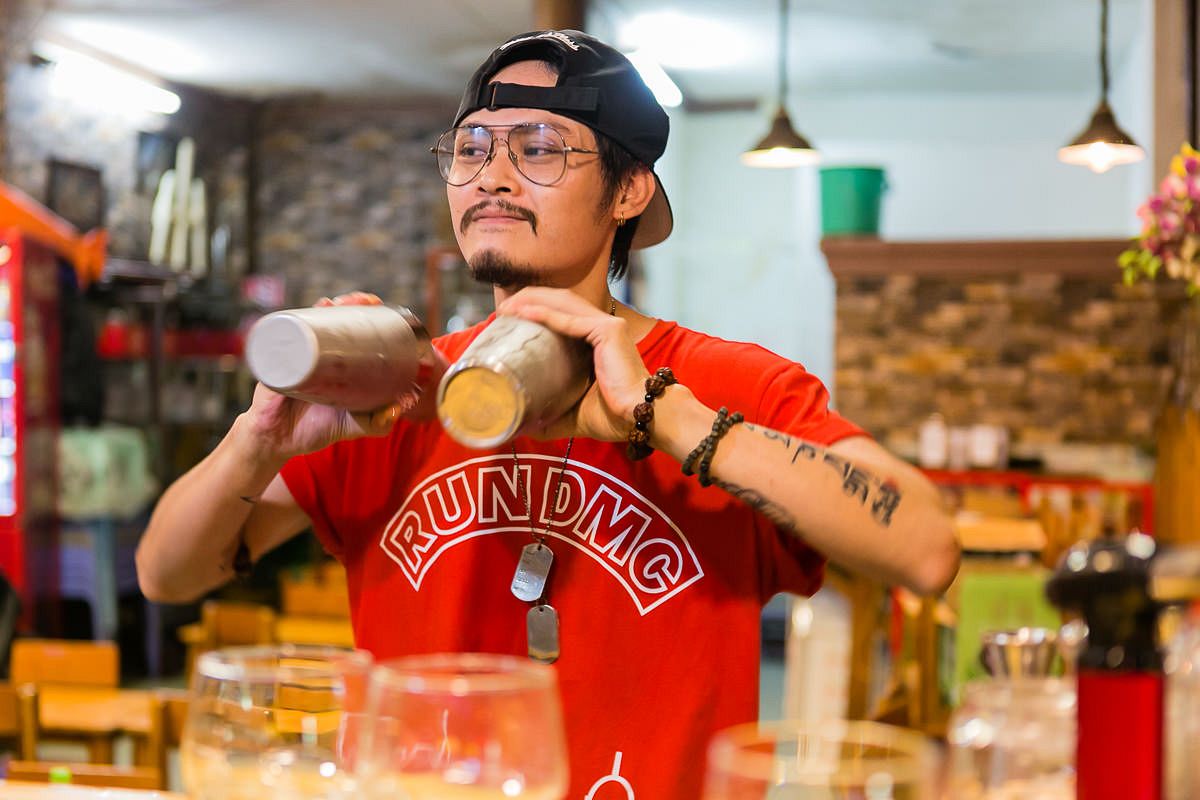 Watching the moustachioed Hau put together his bar's most expensive drink (VND150,000), the Saigon 1960, should be enough to sell you on his abilities. A concoction of whisky, black tea, bitters, lavender and jasmine, the drink comes in a porcelain teapot and is accompanied by dried fruit, tea leaves, cinnamon and other aromatics arranged on a wooden serving tray. The result is a smooth, drinkable cocktail, neither too sweet nor too sour but strong enough to justify its cost.
Over the course of the evening, we ordered several other beverages from the bar, including a well-made whisky sour, and chatted up the group of young people in charge. To hear the owners tell it, the idea for City Beer Station came from a desire to combine reasonably priced, high-quality drinks with the social atmosphere of a sidewalk establishment, a decidedly less pretentious ambiance than Saigon's more upscale venues.
While the bar's clientele fluctuates depending on the night, so far City Beer Station's street bar model seems to be working: in the two hours we spent on the sidewalk, a steady number of young drinkers came by, ordering cocktails and flagging down a passing bắp xào cart to accompany the evening's beverages.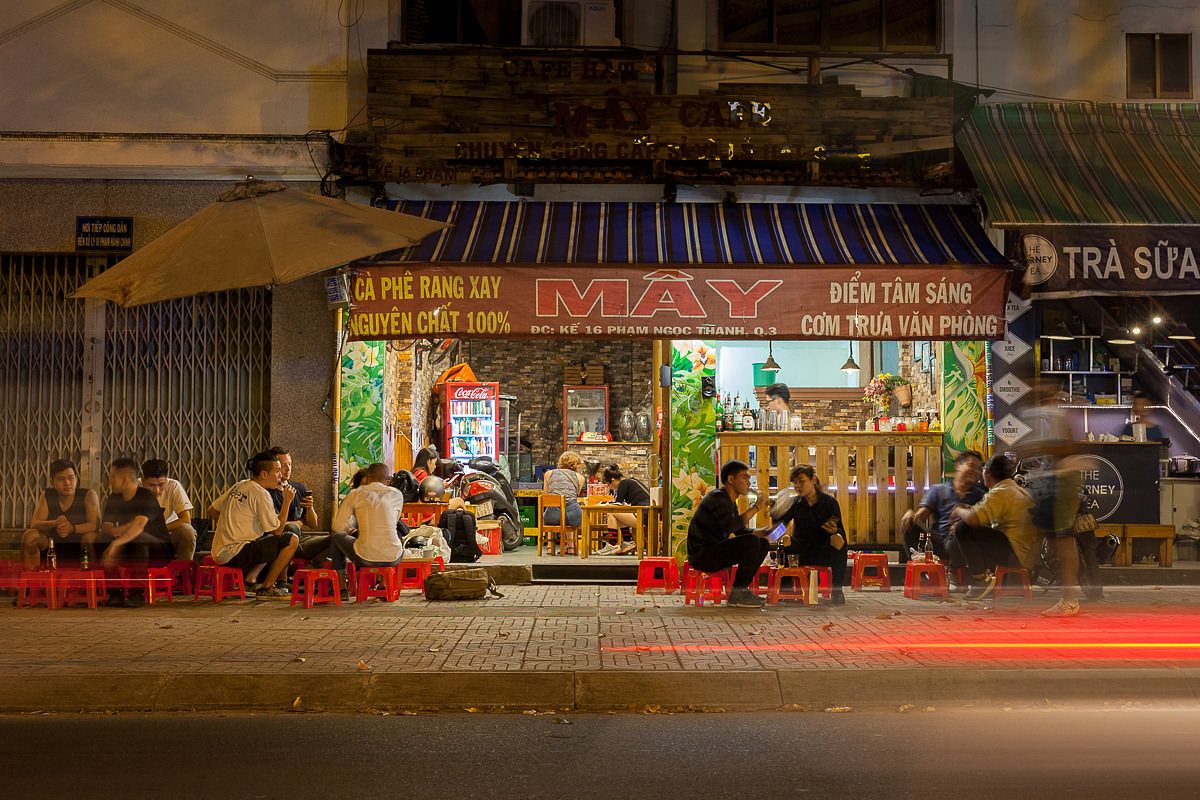 On weekends, City Beer Station can stay open as late as 2am, the staff says, though this depends on the number of customers and the noise level. The spot usually opens for business between 7pm and 7:30pm. Check out their Facebook page for more details here.
To sum up:
Taste: 5/5
Price: 5/5
Atmosphere: 5/5
Friendliness: 5/5
Location: 5/5
Dana is 70% caffeine, 50% fish sauce and hasn't taken a math class since 2004.
City Beer Station
16 Pham Ngoc Thach, Ward 6, D3

---

Related Articles:
---