Like most holidays, the origins of Tết Trung Thu, or Mid-Autumn Festival, remain clouded by myth and uncertainty.
Depending on who you ask, you'll get a different story. Some claim that it dates back to a man named Cuoi and his magical banyan tree that uprooted itself and drifted up to the moon with Cuoi hanging along for the ride. Others say it relates to Emperor Duong Hoang, who was transported to the moon for a magical time cavorting with fantastic fairies, and he established the holiday to remember the experience.
Still, others swear that the day comes from China and marks the birthday of King Duong Minh Hoang, so the festivities were state-mandated celebrations in his honor. The most cynical of citizens who eschew folk tales will simply argue it has its origins in Vietnam's agrarian past and marks the time of the year when families were no longer working in the fields day and night and could finally spend time together.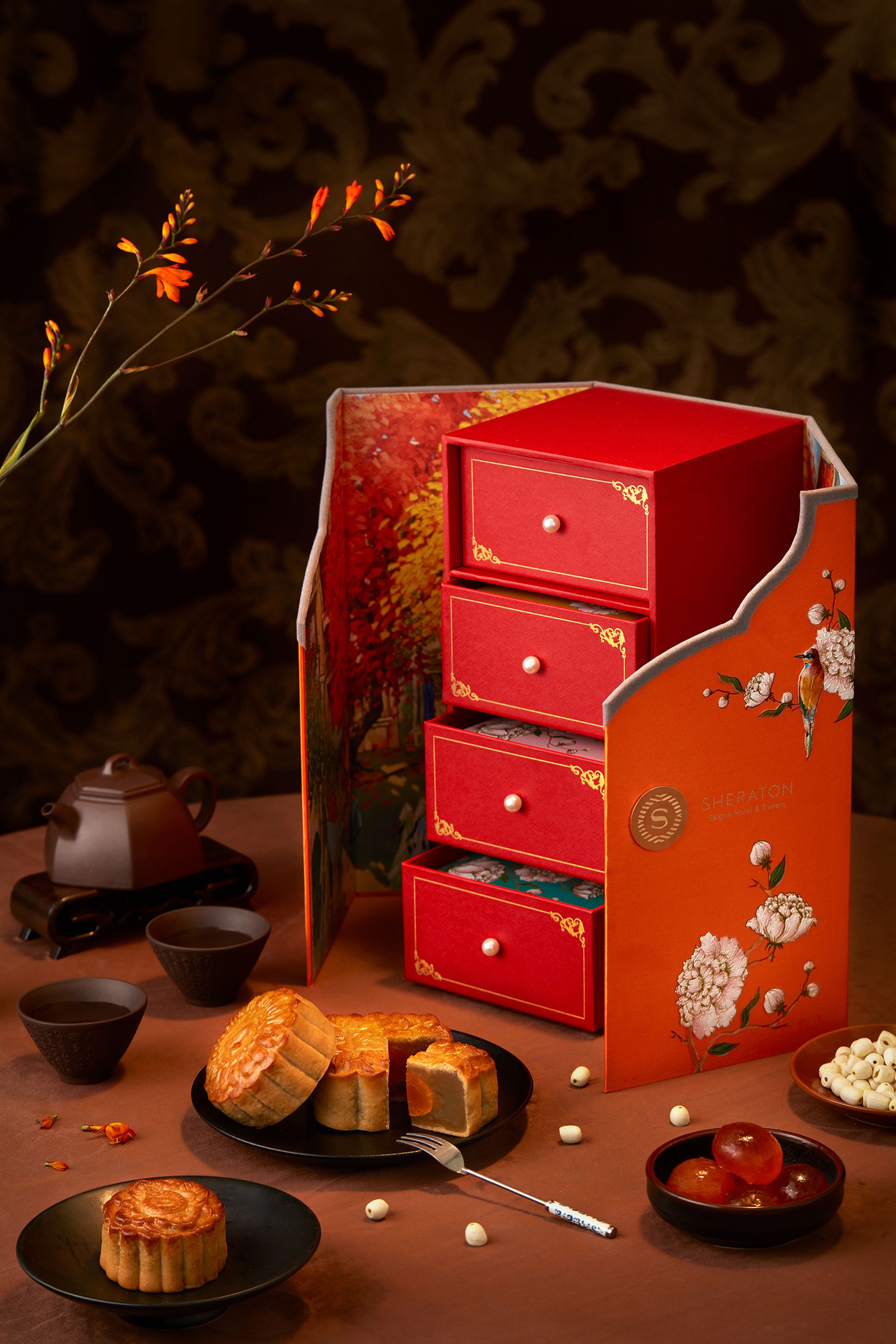 Regardless of its origins, Mid-Autumn Festival has long been one of Vietnam's largest and most-anticipated holidays. Children, in particular, enjoy the colorful lanterns that people hang and carry throughout cities and towns, and the exuberant lion dances. Sharing and enjoying mooncakes is one of the most important ways people celebrate. The Sheraton Saigon is embracing this part of the holiday with their annual release of special mooncakes.
Making Mooncakes by Hand
Mooncakes not only reflect the centrality of the moon in the holiday's many origin stories but have become a sign of prosperity, respect and reunion. Families often gather to bake and eat them; an important chance for bonding and bliss.
Saigoneer visited the Sheraton Saigon to get a hands-on lesson about how they are made. Considering their long history, the procedure is not reliant on any extravagant technology, and the core ingredients quite simple: flour, sugar, egg yolk and a variety of common fillings. One must meticulously blend the ingredients, often knowing the precise amounts to use thanks to recipes passed down from generation to generation, as opposed to cookbooks. When the round, doughy orbs are complete, they are placed in wooden blocks with a wide array of designs, many evoking the zodiac animals that delight the children for whom many of the holiday's festivities cater to. They are then baked and allowed to cool.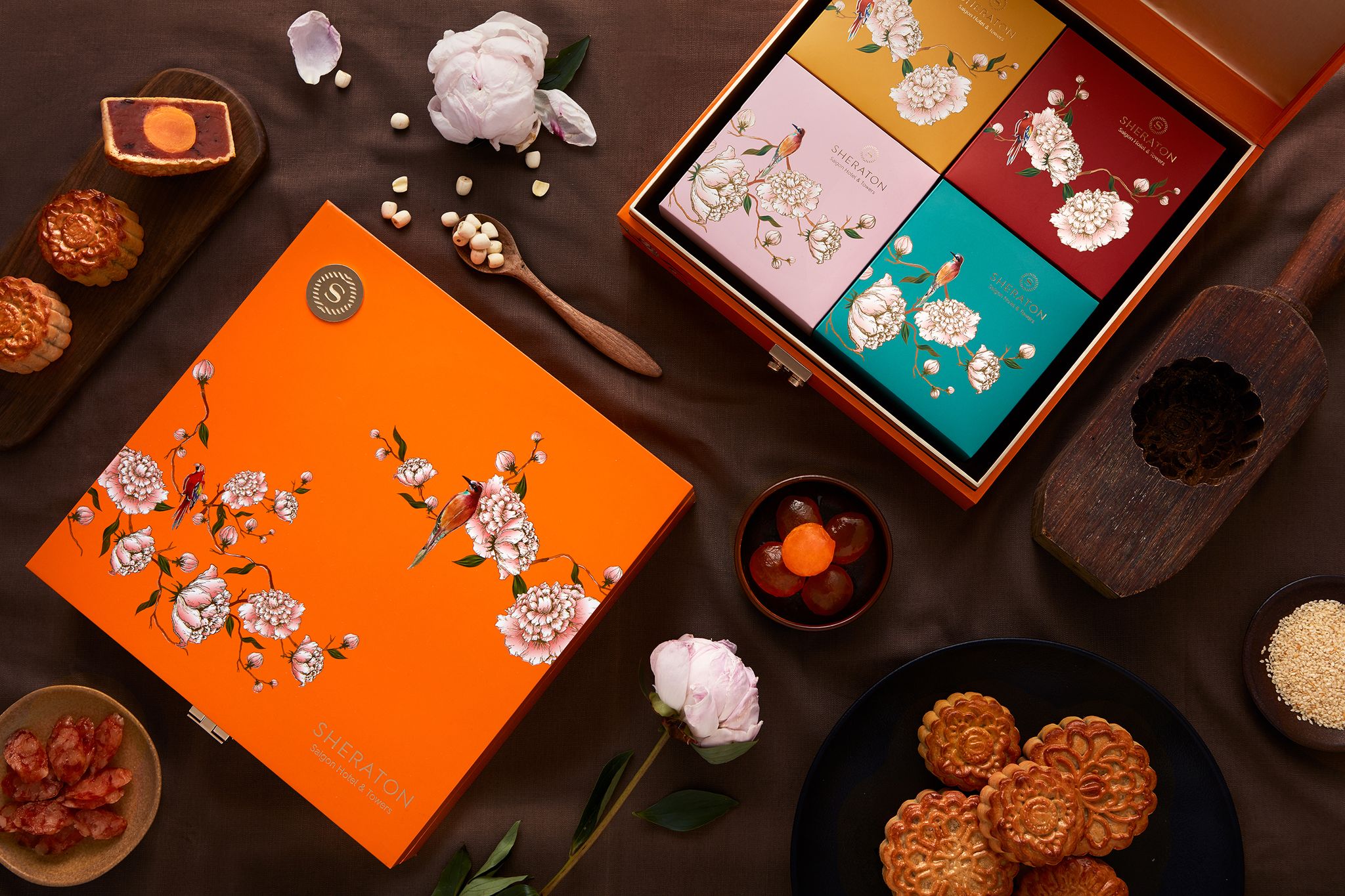 Chef Nhieu, Sheraton Saigon Hotel & Towers's Executive Chinese Sous Chef, has been overseeing the baking of their mooncakes since the hotel first began offering them. He explained to us that the secret is cooking the precise amount of sugar syrup so it isn't too thick or thin. This ensures that when mixed with the mooncake flour, the treats will be soft when baked on-site in the kitchen's dedicated ovens and storage area.
The Evolution of Mooncakes
As is the case with many traditional items in Vietnam, recent years have seen a great amount of creativity and experimentation of mooncake fillings. It's been reported that some places even sell durian, chocolate and beef, cheese, and even instant-noodle varieties. Elsewhere, people have introduced healthier or low-calorie mooncakes.
Sheraton Saigon maintains a bit of the middle ground. After extensive taste-testing, they selected eight different varieties to sell this year, and in addition to the familiar white lotus, pandan lotus, black sesame, mixed nuts, and dried scallop XO flavors, they've introduced some more unusual ones: coffee, green tea and cranberries to appeal to changing taste preferences or a desire for something more unique.
Elegant Ao Dai-Inspired Box Design
Along with new flavors, the role of mooncakes in society has recently evolved. No longer are they just tasty items to savor with friends and family, but they also are important gifts to give to colleagues and business partners to show one's appreciation and hopes for continued cooperation. Therefore, the mooncakes must not only be delicious but also come in aesthetically arresting containers. Every year, the Sheraton Saigon team works hard to create boxes that will impress the receiver before they take even a single bite of a mooncake.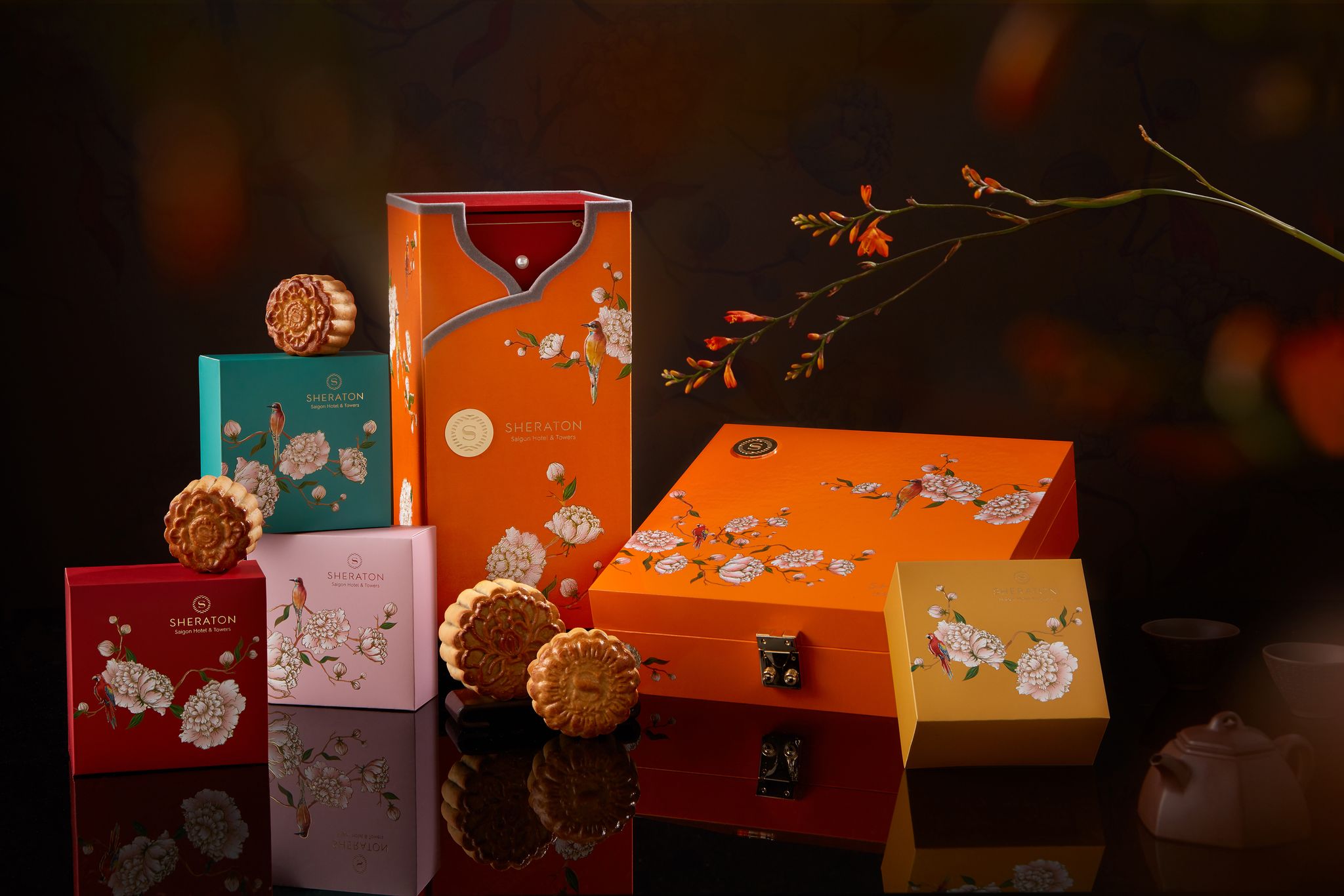 The management team brainstorms box design ideas that aim to evoke feelings of happiness, elegance and prosperity, in a modern way. This year's two designs both feature orange, thanks to the warmth it suggests. Subtle white peonies were added to provide some additional colors and call to mind designs featured on the ao dai seen in the many paintings in the hotel's public areas and guest rooms. This theme was further reinforced when women in matching ao dai unveiled them last month.
The Sheraton Saigon's mooncakes exemplify a traditional Vietnamese dish in the modern context. Made using time-honored methods, including wooden blocks, some have revised ingredients, and others adhere to conventional flavors. Reflecting their importance for gift-giving, their boxes have become elaborate works of art, blending contemporary and timeless designs. If you are in Vietnam, it is nearly impossible to let the entire Mid-Autumn Festival season pass without giving or receiving a single mooncake, and the Sheraton Saigon's are a great choice whether you are offering it to a business partner, family member or enjoying it all by yourself.
Sheraton Saigon's mooncakes are sold in the hotel lobby from now until September 13 daily from 9 am until 10 pm. Delivers are available as also. For more information, pricing and ordering information please visit Sheraton's website or call +84 28 3827 2828/ Ext. 117
Sheraton Saigon Hotel and Towers
+84-28 3827 2828
88 Dong Khoi Street, D.1