As far as urban nooks go, exploring Saigon's apartment buildings is perhaps the best way to discover new hangouts, Instagrammable corners and amazing views of the city.
This week's Hẻm Gem, Gummy Chicken Steak, is technically not in a hẻm, but I think at this point we've transcended strict terminology to encompass the entirety of Saigon's food scene. The city's foodies are no stranger to Gummy's signature pan-seared chicken thighs, with the chain having been around since 2015; but, for the sake of covering all of our bases, we decided to pay them a visit anyway.
Gummy's restaurants are almost exclusively apartment dwellings, with one tucked away on the third floor of the old French tenement at 95 Pasteur and another perched on the second floor of a building on Dang Thi Nhu Street, just a stone's throw from Ben Thanh Market. To get to Gummy's Pasteur restaurant, ascend six flights of stairs up a dingy apartment block and follow the light emanating from the dining area.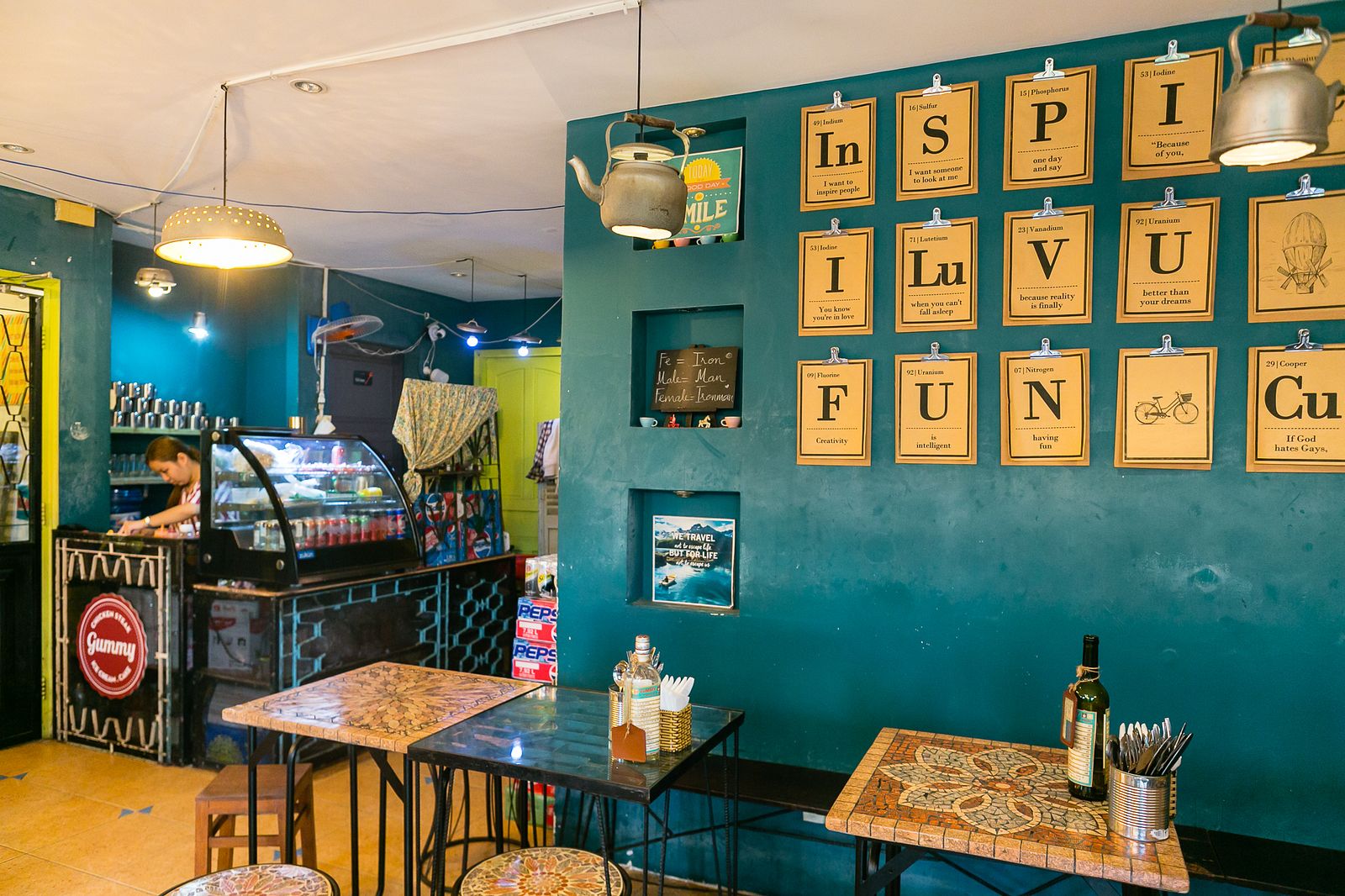 The interior of Gummy doesn't stray far from the typical Sài Gòn xưa aesthetics that have dominated the city's youth quarters for the last decade or so, and for good reasons too. There's something comforting in the familiar: geometric cement tiles, old benches, tattered books lining the shelves and hand-painted paraphernalia that grace every corner of the dining area.
Gummy took their dedication to the theme to the next level by turning old metallic windows frames into tables. In the background, a gaggle of young diners giggle while taking selfies with a wall decorated by a mosaic of wooden drawers. From the menu — which is pasted around a wine bottle — our party of four all opted for Gummy's signature seared chicken, but with different accompanying sauces.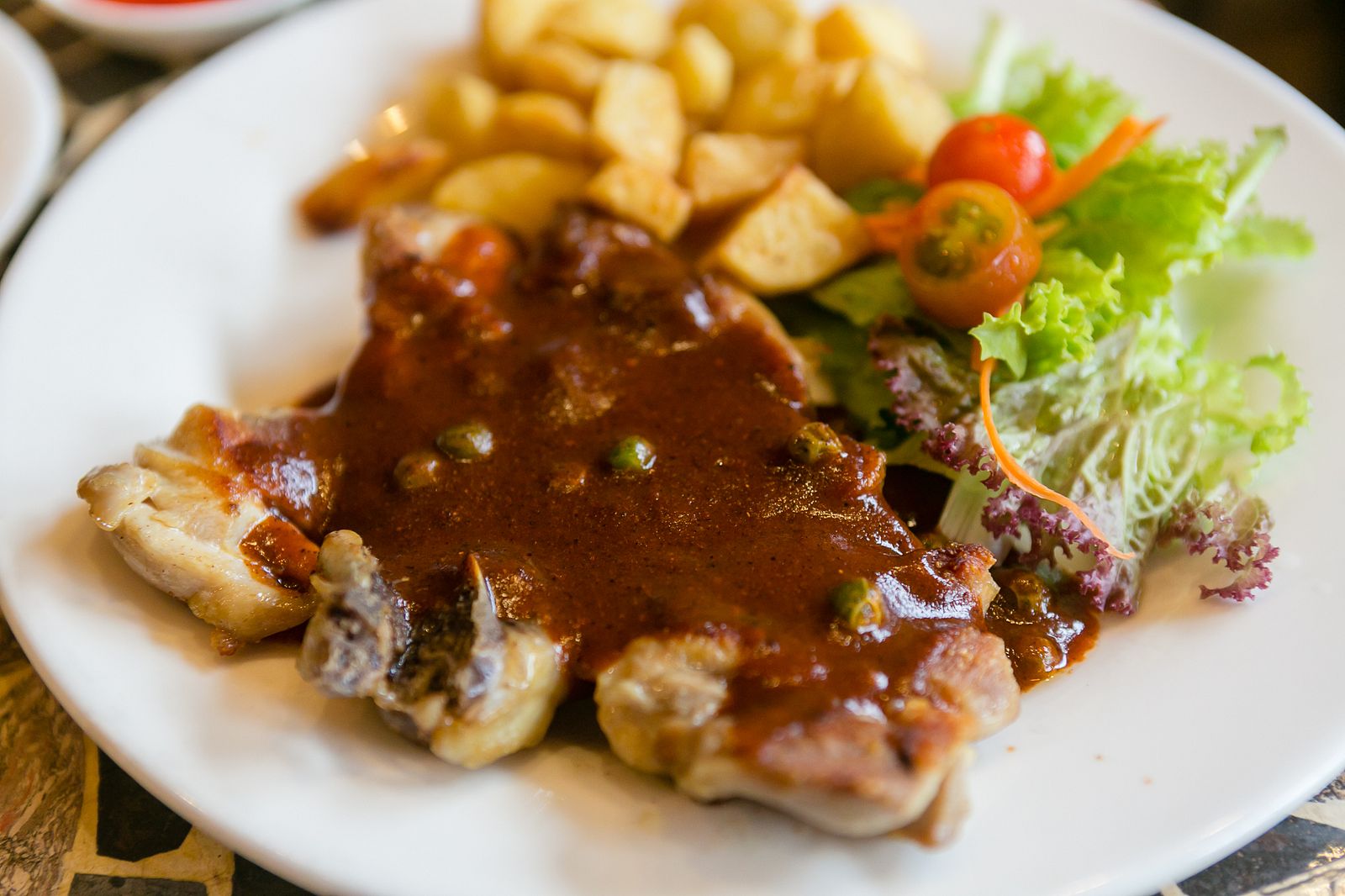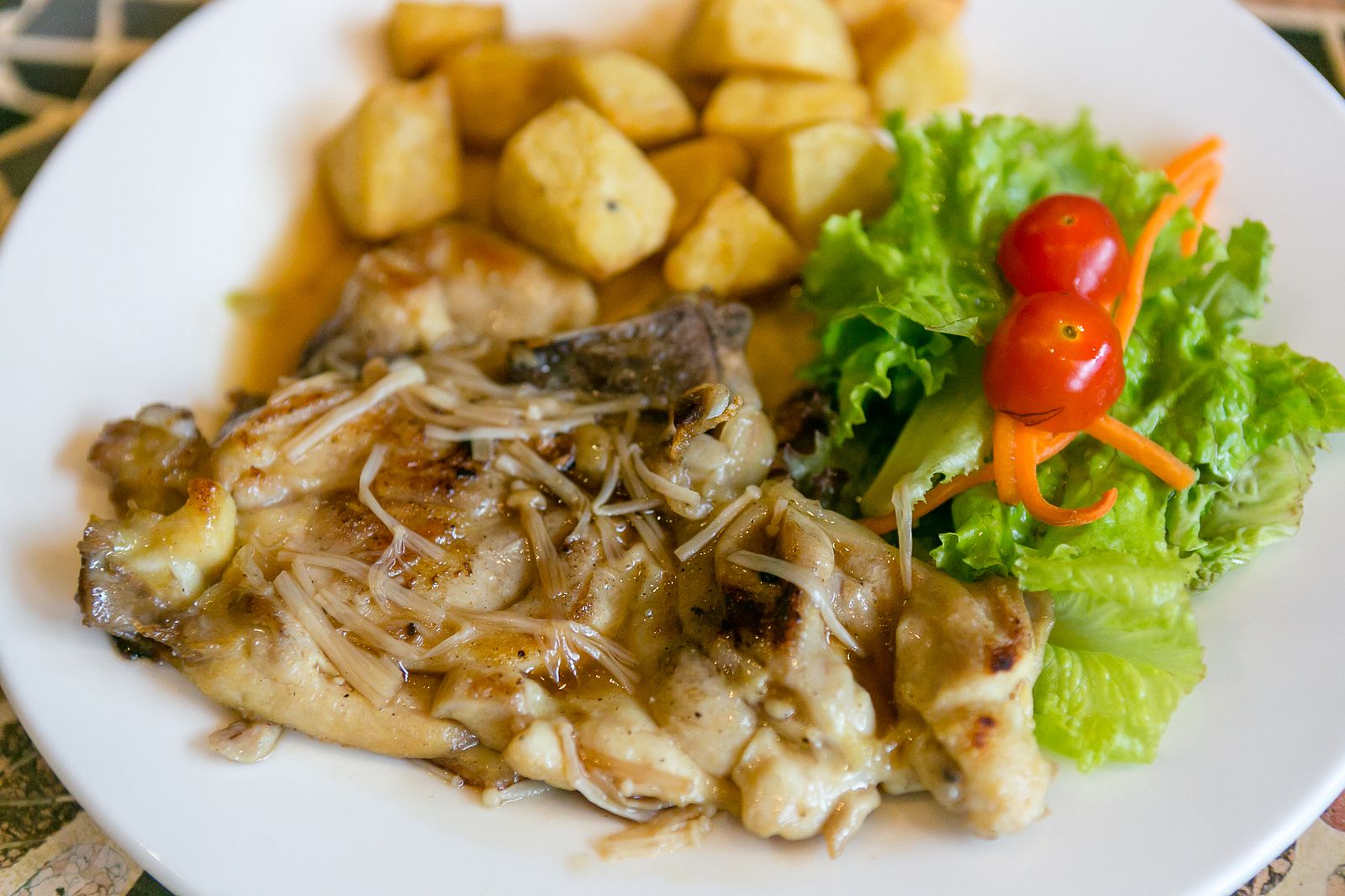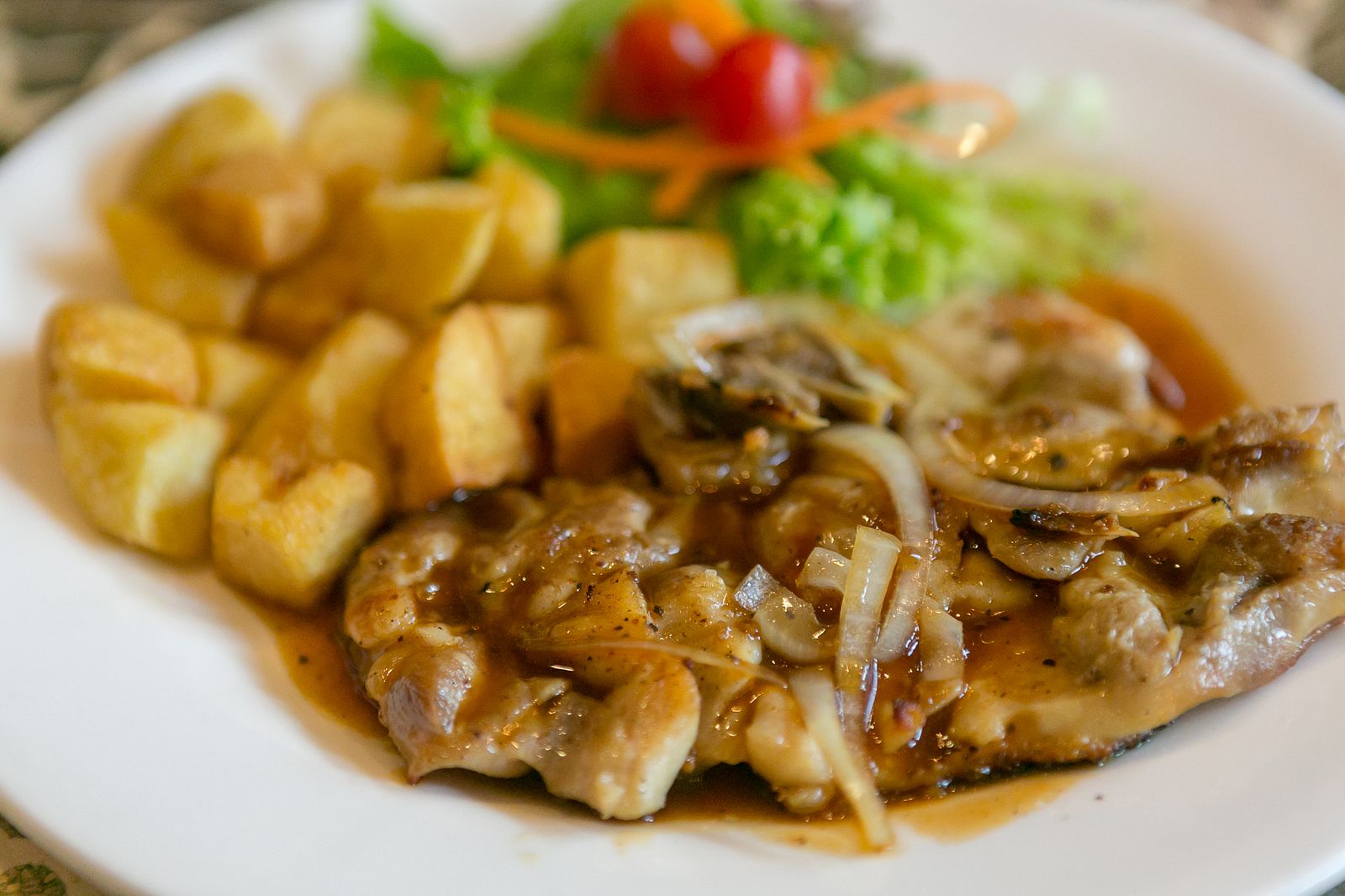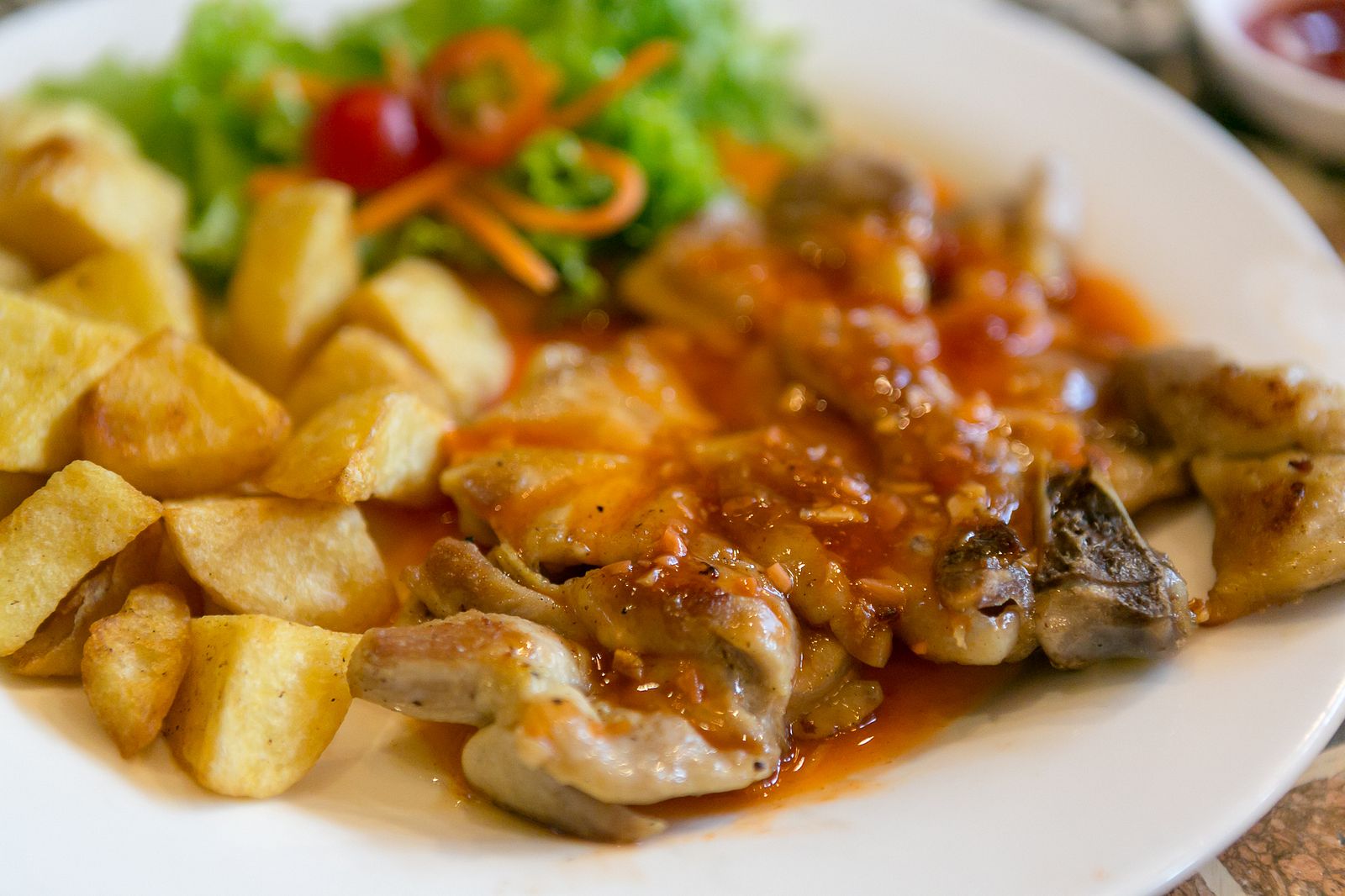 Obviously, the star of the show, each chicken dish (VND60,000) comes with a seared deboned chicken thigh, some greens, a heap of fried potato chunks and a ladle of sauce — patrons can pick from a dozen varieties, including teriyaki, Mexican taco, spicy butter, cream of mushroom, and more. The sear on the poultry didn't disappoint: juicy inside while sporting a gorgeous golden brown exterior.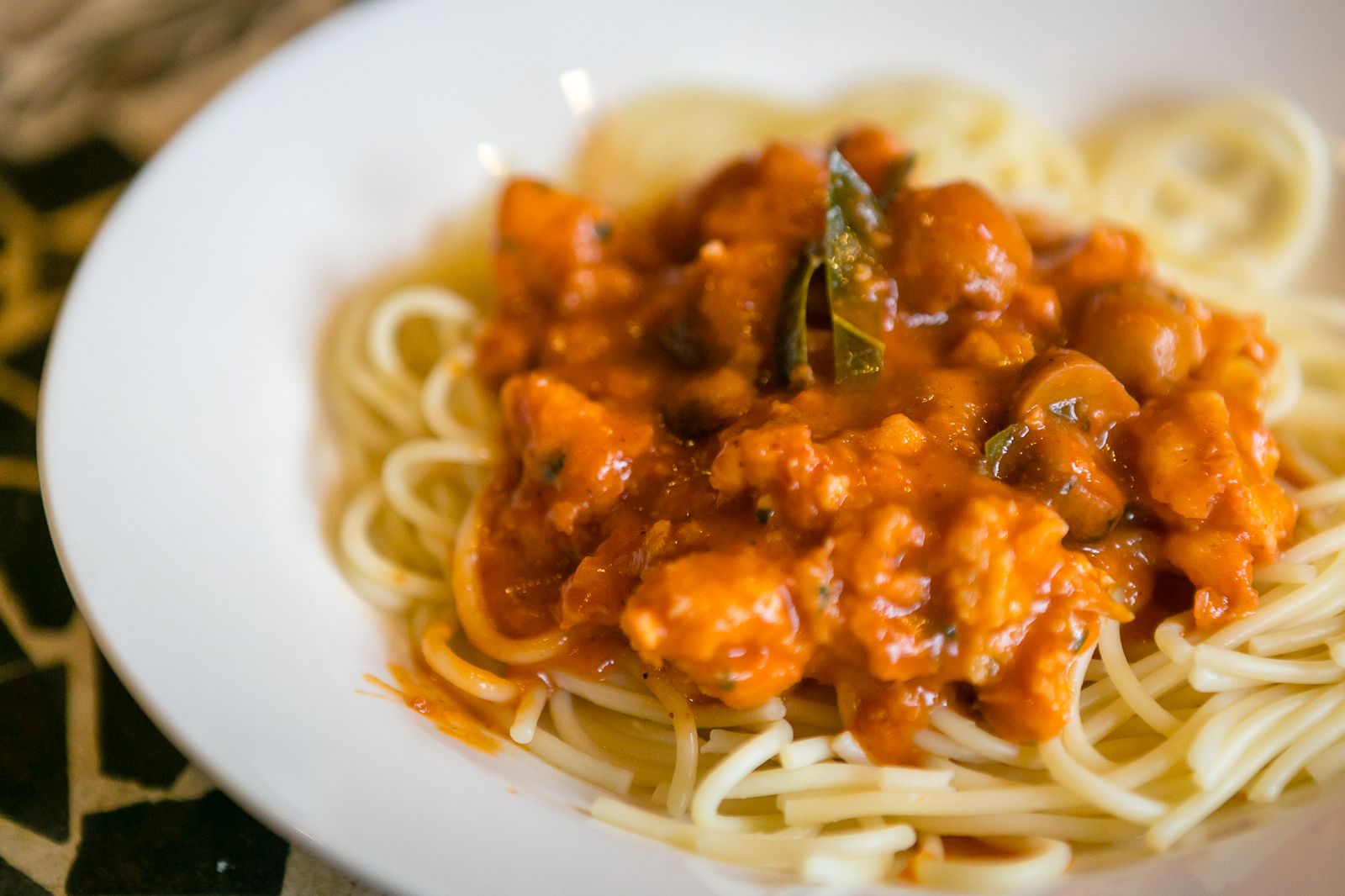 It's difficult to say which sauce takes the crown as the best relish, as they're all different by design to cater to customers' personal palate. The Mexican taco sauce packs the most punch in hotness while the cream of mushroom's richness is decadent in the best way.
At such an affordable price, it's hard to fault Gummy's solid, consistently delicious seared chicken, especially when Vietnam has a strong tendency to overcook poultry and forgo sauces altogether. However, it seems like most of the restaurant's diners already know this, as the dining area is usually packed come lunch time.
Gummy Chicken Steak is open from 10:30am to 2pm and 3pm to 9pm.
To sum up:
Taste: 4.5/5
Price: 4/5
Atmosphere: 4/5 — during peak hours it will get crowded, slowing down the service.
Friendliness: 4/5
Location: 4/5
Khoi loves tamarind, is a raging millennial and will write for food.
Chicken & Pasta
3rd Floor, Block C, 95 Pasteur, D1

---

Related Articles:
---