When I used to live in Hanoi, I always knew that if an eatery only opens for half a day, the food is probably certified, at least by the locals, to be not only good, but excellent. There is something written in the local traditions that specific dishes should be served at particular times of the day.
For example, in every Hanoian's consciousness, cháo sườn is strictly quà chiều, a cozy snack for the afternoon, although guests still come at any time of the day whenever their hearts desire. In some cases, perhaps the restaurant's reputation has built up so well over the years that the turnout is so consistently immense that they simply run out of stock in half a day. Therefore, you always have to put a certain amount of effort into scheduling, almost as if the meal itself is a special occasion.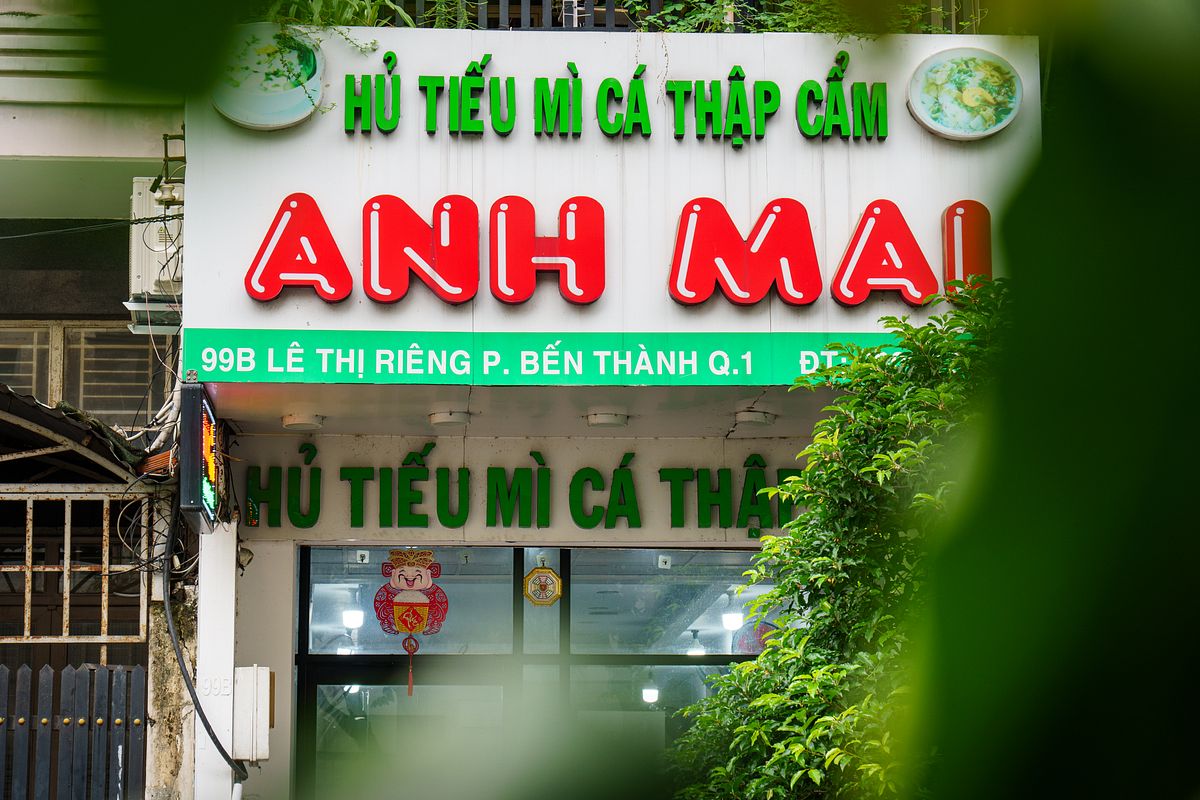 Now, to a person whose concept of hủ tiếu cá was completely foreign until last Sunday, I do not know if this is a dish for which certain temporal rules apply. I have only discovered recently that a hundred ingredients could be combined with the chewy noodles — pork, shrimp, squid, satay, beef meatballs, even bones, and the list goes on including either with-broth or dry variations. However, there was something about a plain and earthy bowl of fish hủ tiếu that piqued my interest. Hủ Tiếu Cá Anh Mai, which served this dish specifically, came highly recommended online.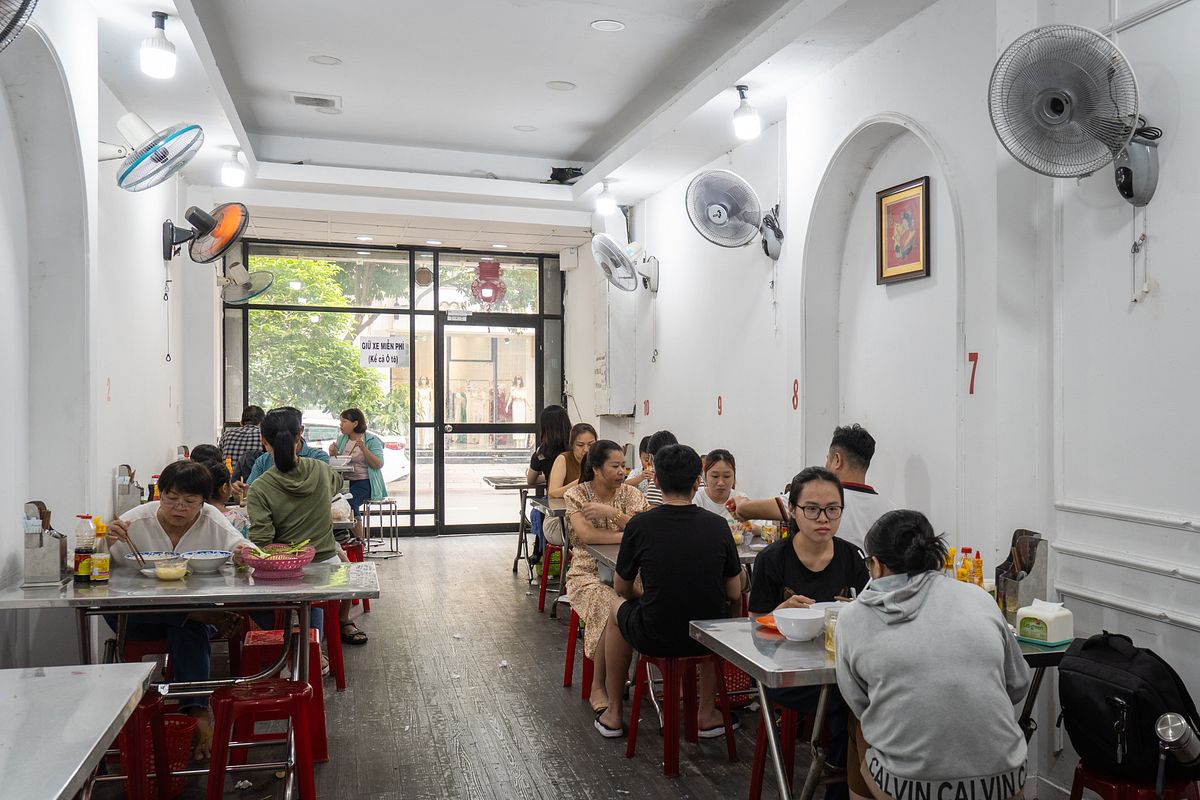 Online reviews specify that the store would close at around 12pm, so I was determined to pick myself out of bed and get there by 10am, hoping it would not be unbearably crowded. Anh Mai is located on Lê Thị Riêng, one of those rare streets in District 1 that is neither riddled with traffic nor high-rise buildings. Every table was filled, but the great thing was that the owners never seemed particularly frazzled during our visit. Like every good restaurant that has been in operation for over ten years, Anh Mai has their regulars. The woman in Table 4, for example, briefly mentioned to the smiling owner how she was running late that morning and did not have the time to drop by earlier. It was a familiar sight: families with small kids, office workers, and teenagers came in and out every 40 minutes or so.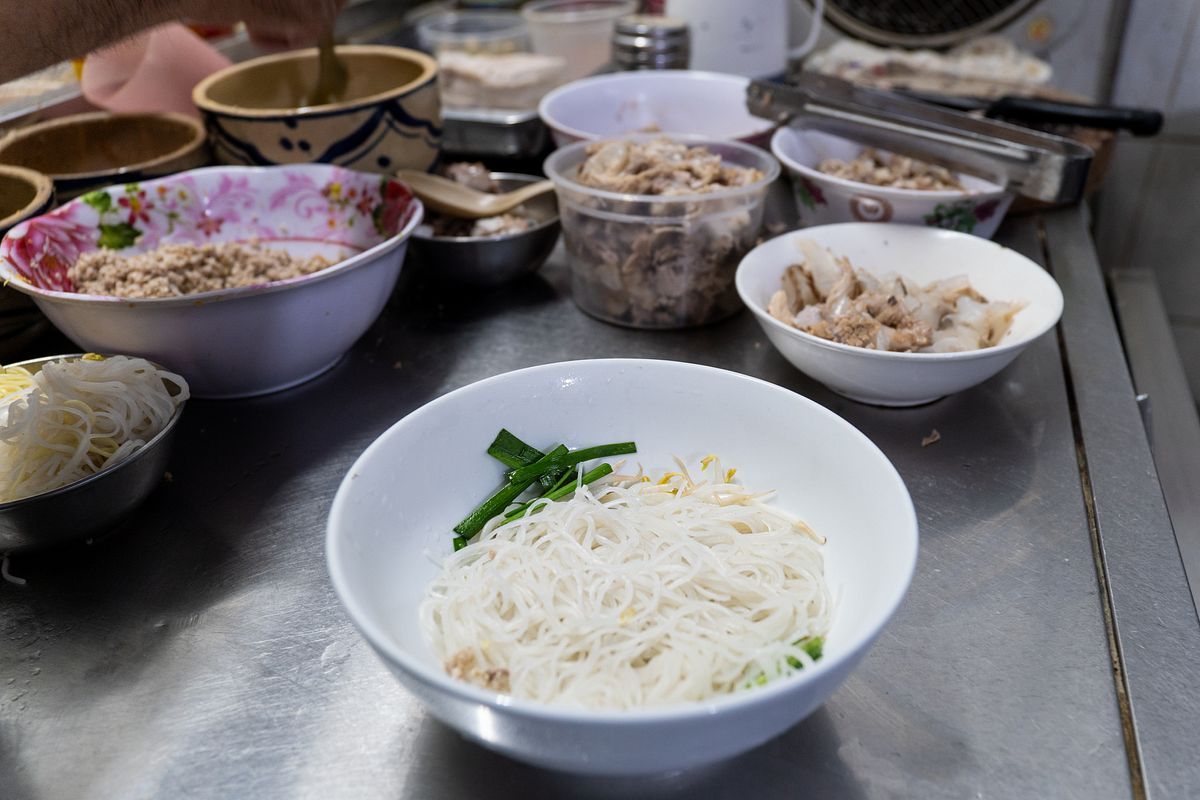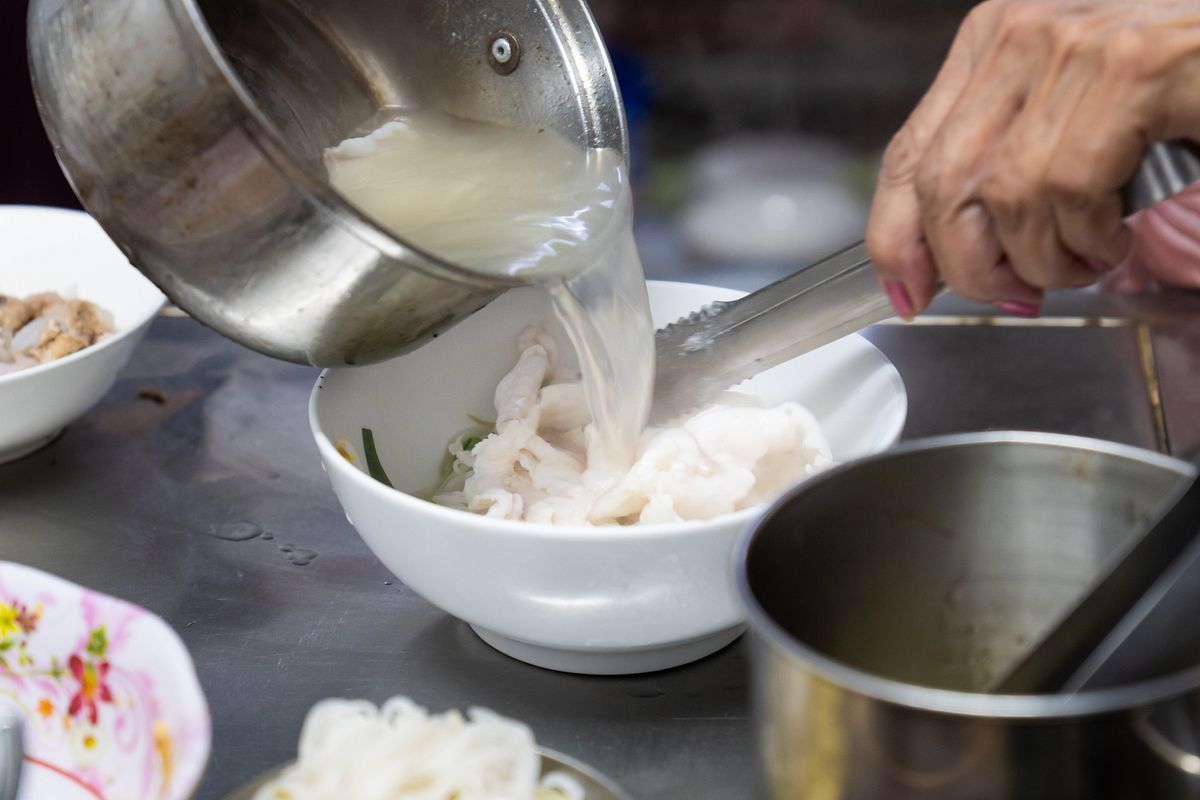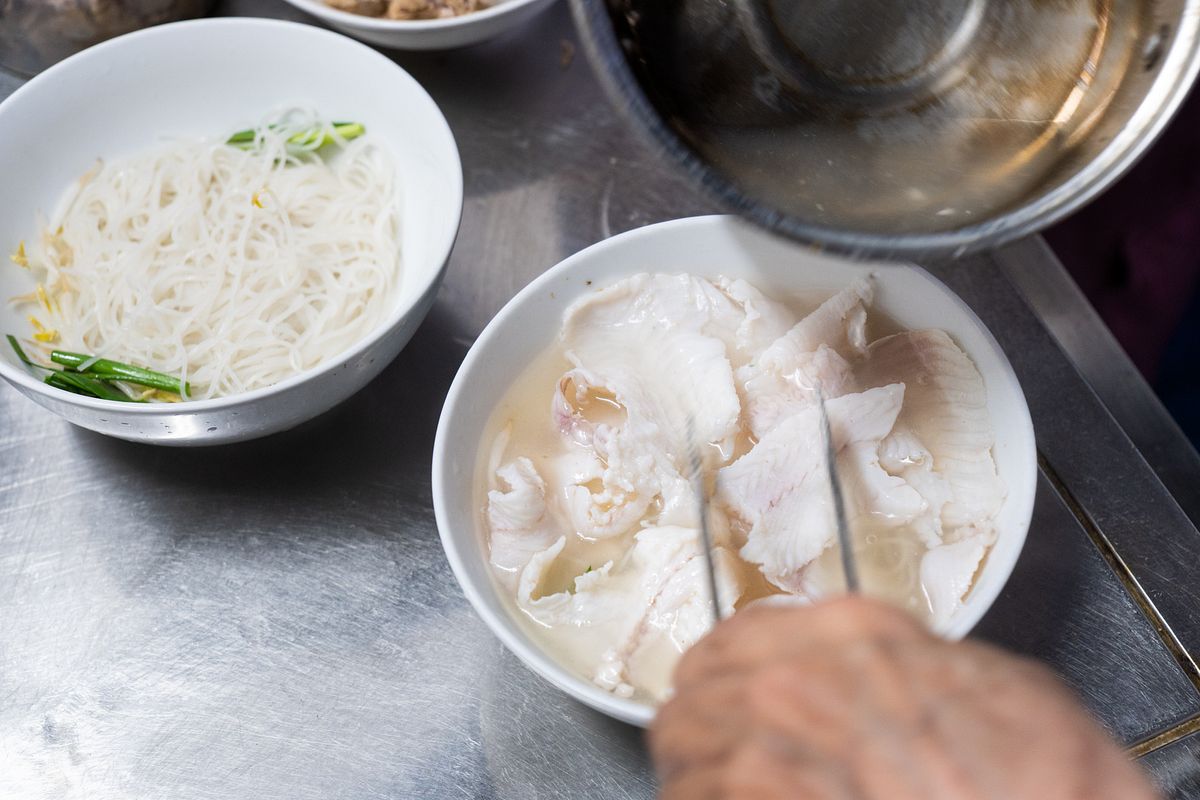 After a short wait, our order of three hủ tiếu cá with broth and one dry hủ tiếu were served to Table 0 where we sat. With a generous amount of flaky white snakehead meat, garnished with scallion, pickled radish chopped into minuscule speckles, some bean sprouts, and a splash of soy sauce, my hủ tiếu bowl held the piping-hot soup within like a secret. Upon the very first bite, the fish let me know that it was the star of the dish — firm and moderately sweet in a tenderly seasoned broth.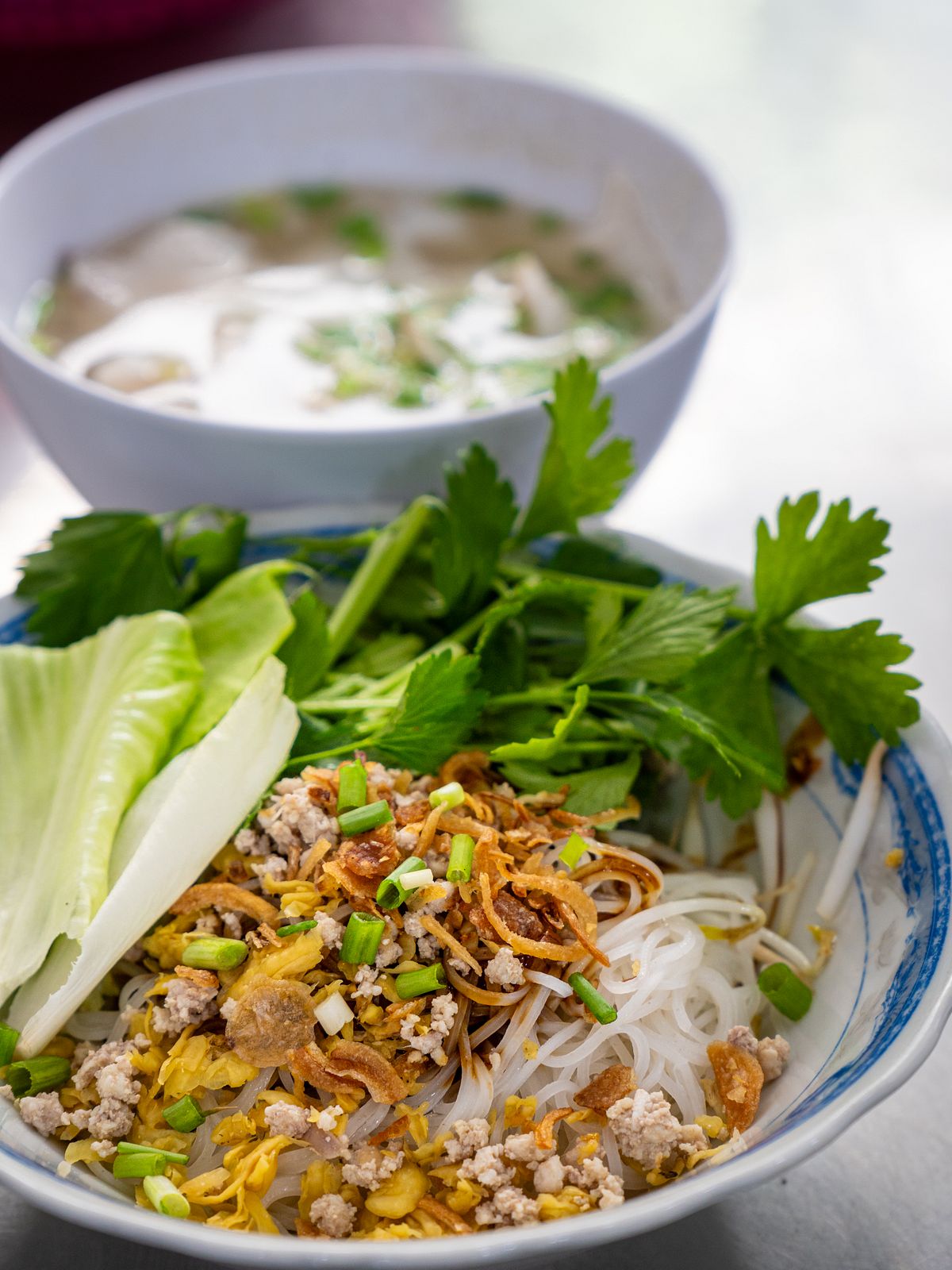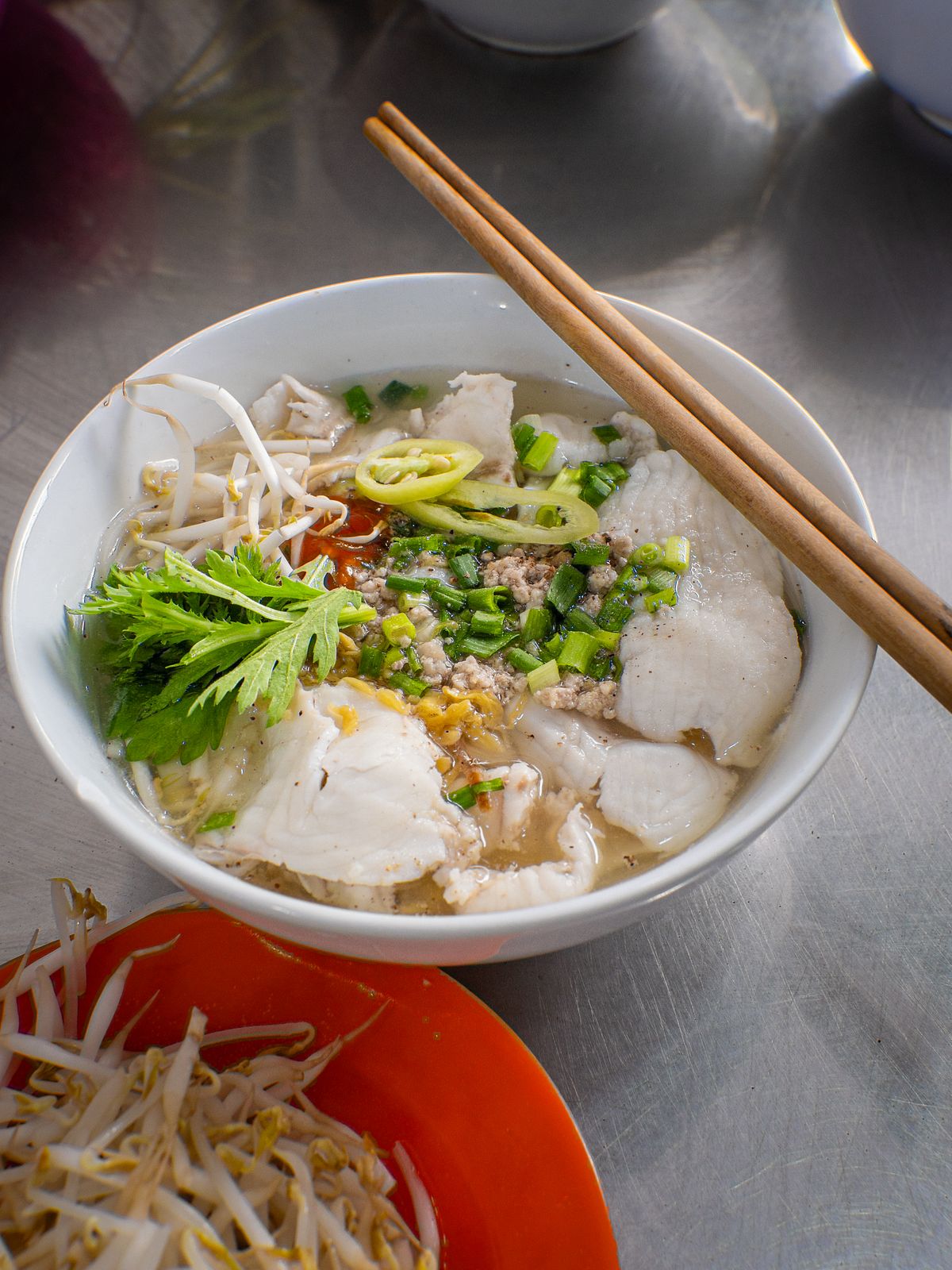 I learned from locals that this snakehead's freshness was almost unparalleled across Saigon. As my chopsticks sank beneath, ample noodle layers were unveiled. The chewy texture of hủ tiếu seemed to take a step back to let other ingredients shine. No sooner had I thought that was the extent of the experience than a jolt of saltiness touched my palate in the most pleasant way imaginable. Was it from the pepper? I am still not quite sure, but the hide-and-seek game of flavor persisted until the last bite.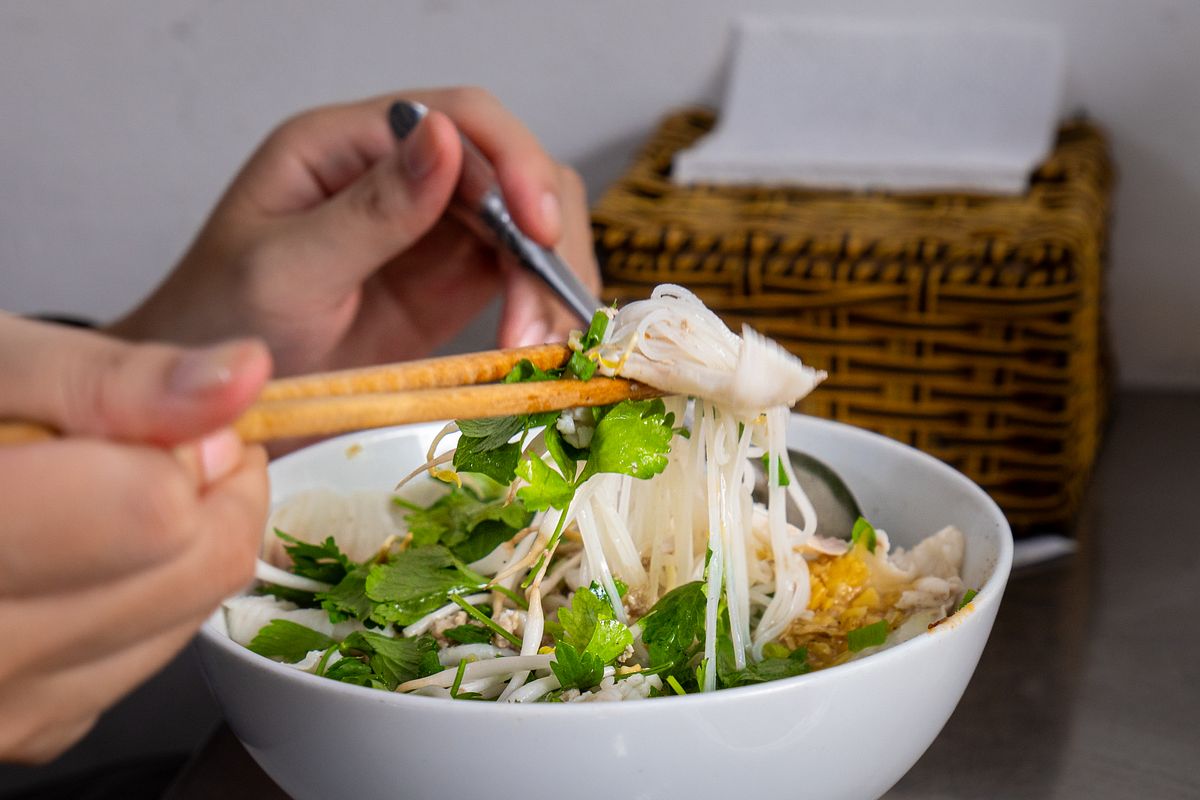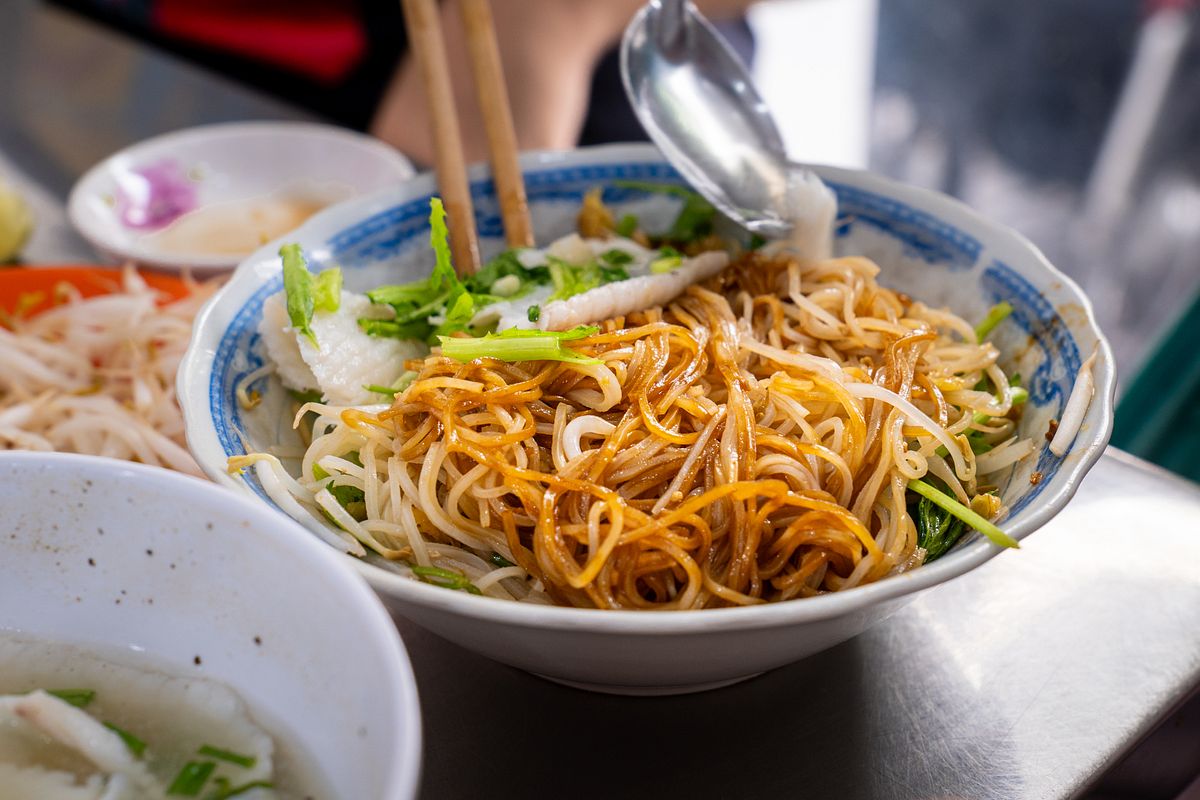 We finished our meal at 11am and nodded our heads in contentment, even with the VND75,000 per person bill. It was simply worth it. As new customers started to flood in, we quickly parted ways so as not to overstay our welcome. Like every good meal, hủ tiếu at Anh Mai requires one to take their time — waiting, enjoying, and collecting themselves from that enjoyment. It's thus a good thing we waited until Sunday instead of going on Friday like the original plan. While there's more for me to learn about the customs of eating hủ tiếu from Saigoneers, hú tiếu cá is now for me, perpetually, without debate, a Sunday dish.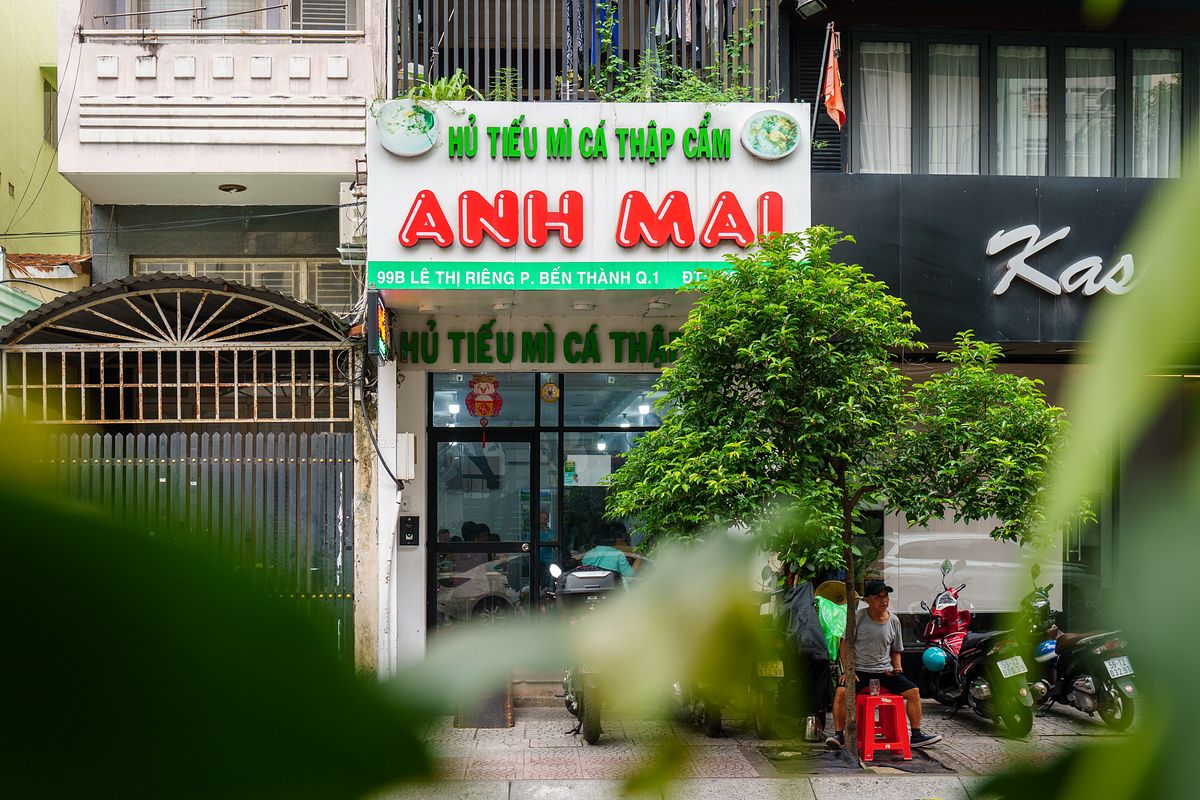 Hủ Tiếu Mì Cá Anh Mai is open from 6am to 12pm (or whenever stock runs out).
Hủ Tiếu Mì Cá Anh Mai
99B Lê Thị Riêng, Phạm Ngũ Lão Ward, D1, HCMC