As one of Saigon's most recognizable home-grown brands, L'Usine brings a cosmopolitan Vietnamese lifestyle perspective to contemporary design, products and experiences inspired by the city's stylish glory days.
L'Usine is on the verge of delivering this distinctive philosophy to a new location: a dedicated four-story building on the busy corner of Le Thanh Ton and Thai Van Lung. Called 'Flagship location,' or L'Usine Le Thanh Ton, this project will be the brand's flagship store, acting as a launching pad for future expansion, both within Vietnam and internationally.
L'Usine Le Thanh Ton, designed by BHA Studio with creative styling by Rice, will set a new benchmark in Saigon and offer customers a "first-of-its-kind" experience in terms of dining and shopping. It will also bring L'Usine's well-known heritage and history into a new era by creating a more visible presence for the brand.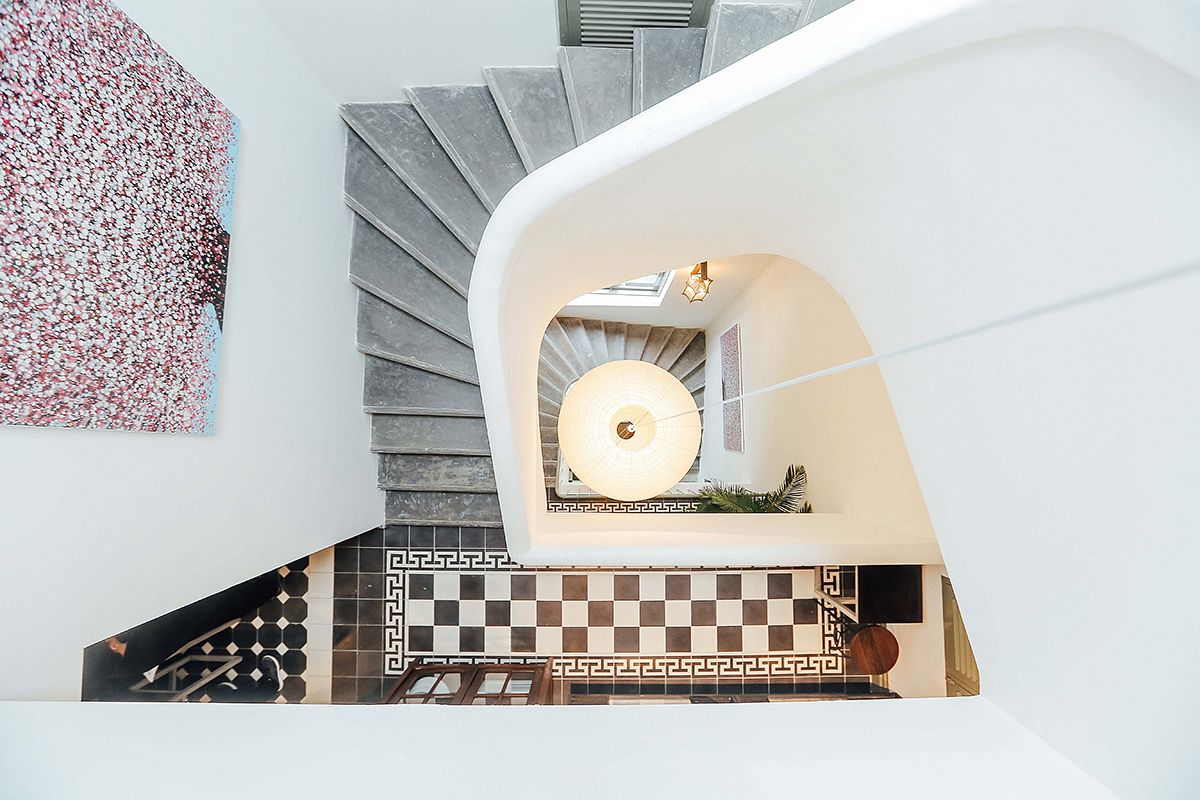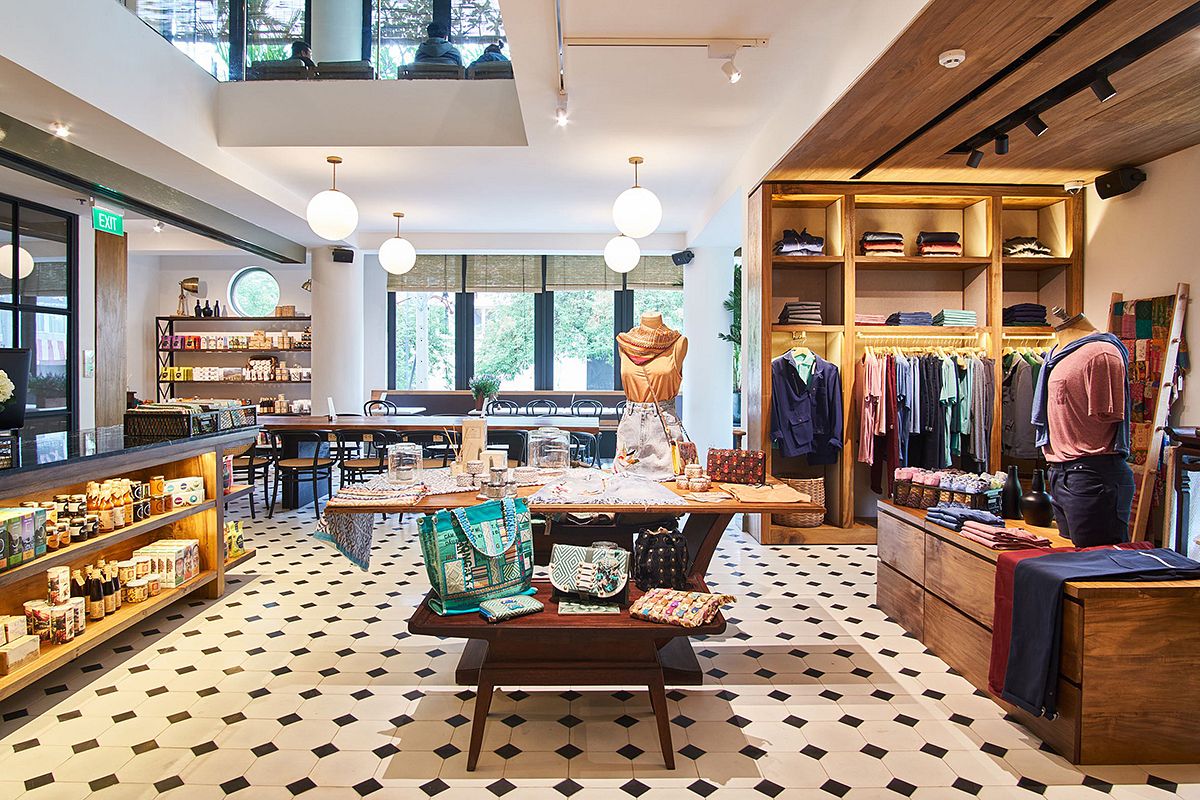 As the project was built totally from scratch, this allowed L'Usine's core values to shine, giving the brand new freedom to try new things and launch new products. The shop section of L'Usine Le Thanh Ton, meanwhile, will focus on items for the home which act as examples of Saigon's cosmopolitan lifestyle from the L'Usine point of view.
Though the branding and products are instrumental in what makes L'Usine Le Thanh Ton special and different from it's older siblings, it is the interior design that is the focal point, featuring unique touches and products curated from around the world. Perhaps the best example of this are the wood slabs used for tables and counters. Sourced from Redux Wood, a company which reclaims wood from underwater sources in Central America, native divers use hydraulic saws to cut standing trees at the bottom of a lake. The wood is then taken to shore, where it is cut into slabs and air-dried, creating signature characteristics in every final product.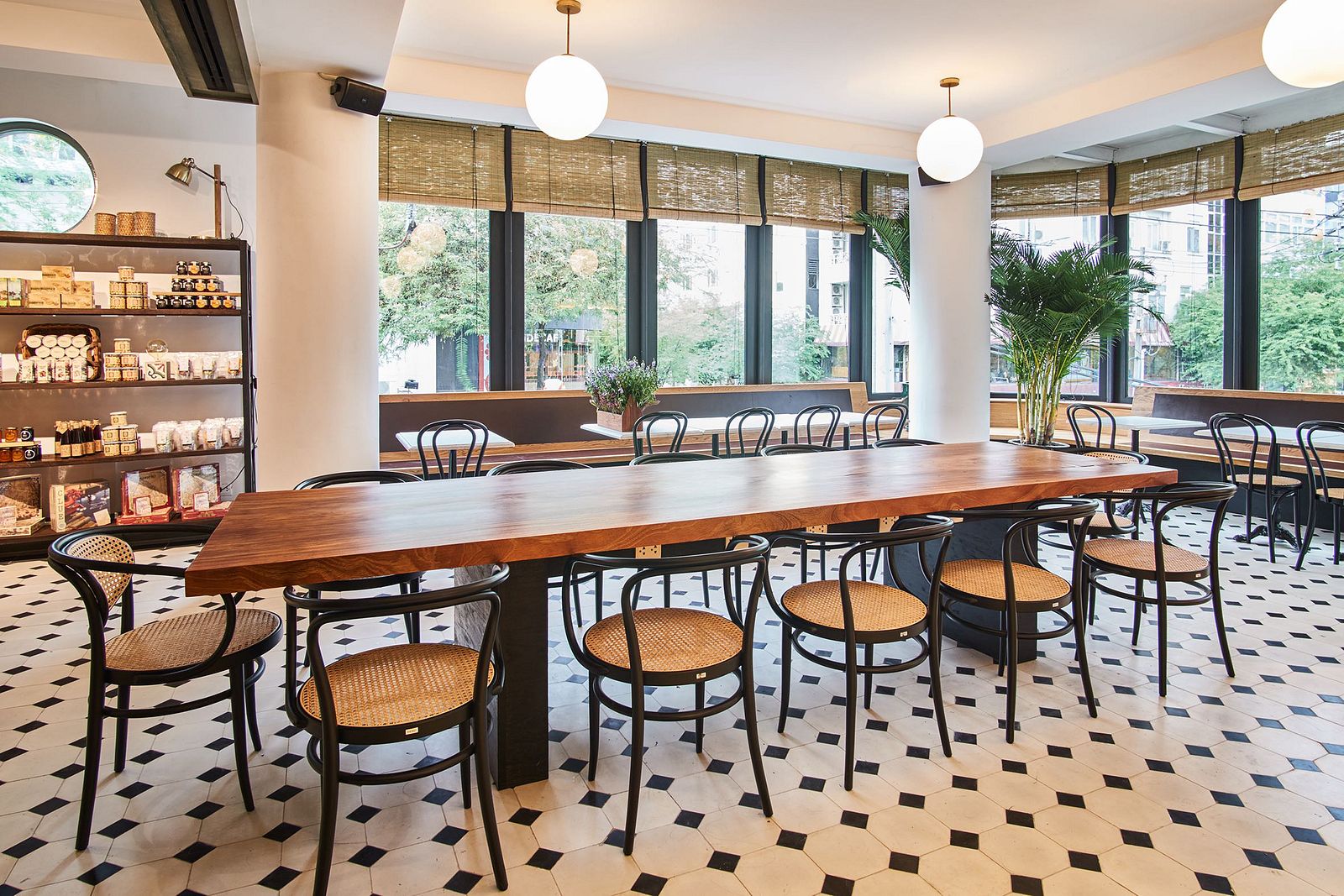 District 8 has provided classic stools, which will be familiar to anyone who has visited L'Usine on Dong Khoi or Le Loi, for the main coffee bar. The furniture maker creates pieces inspired by the Industrial Age, offering a unique style to L'Usine's locations.
The one-of-a-kind furniture is joined by a number of modern art pieces, particularly a large mobile inspired by the work of Alexander Calder, an American engineer and artist from the mid-20th century who is credited with creating wind-driven mobiles based on natural beauty. L'Usine Le Thanh Ton's piece was made by Marco Mahler, an American artist who specializes in kinetic artwork.
Like the other L'Usine locations, the products and décor are joined by simple and dynamic cuisine. The L'Usine Le Thanh Ton kitchen team takes inspiration from the seasonality of cooking in countries like Italy and France, where the weather dictates what ingredients are available. This philosophy is seen in the menu which offers a modern take on Europe's favorite dishes, inspired by the chef's experience in Vietnam.
Only those ingredients which can't be found locally will be imported, while fresh milk and vegetables will be delivered daily from Da Lat and joined by the best seafood Nha Trang has to offer.
Dishes will be served on the top floor of L'Usine Le Thanh Ton amid charming plantation shutters, custom green floor tiles and original artwork on the walls, creating an intimate, uniquely artistic space. The setting is casual yet elegant, featuring hand-sewn leather banquettes, caned Breuer chairs and wood-topped tables.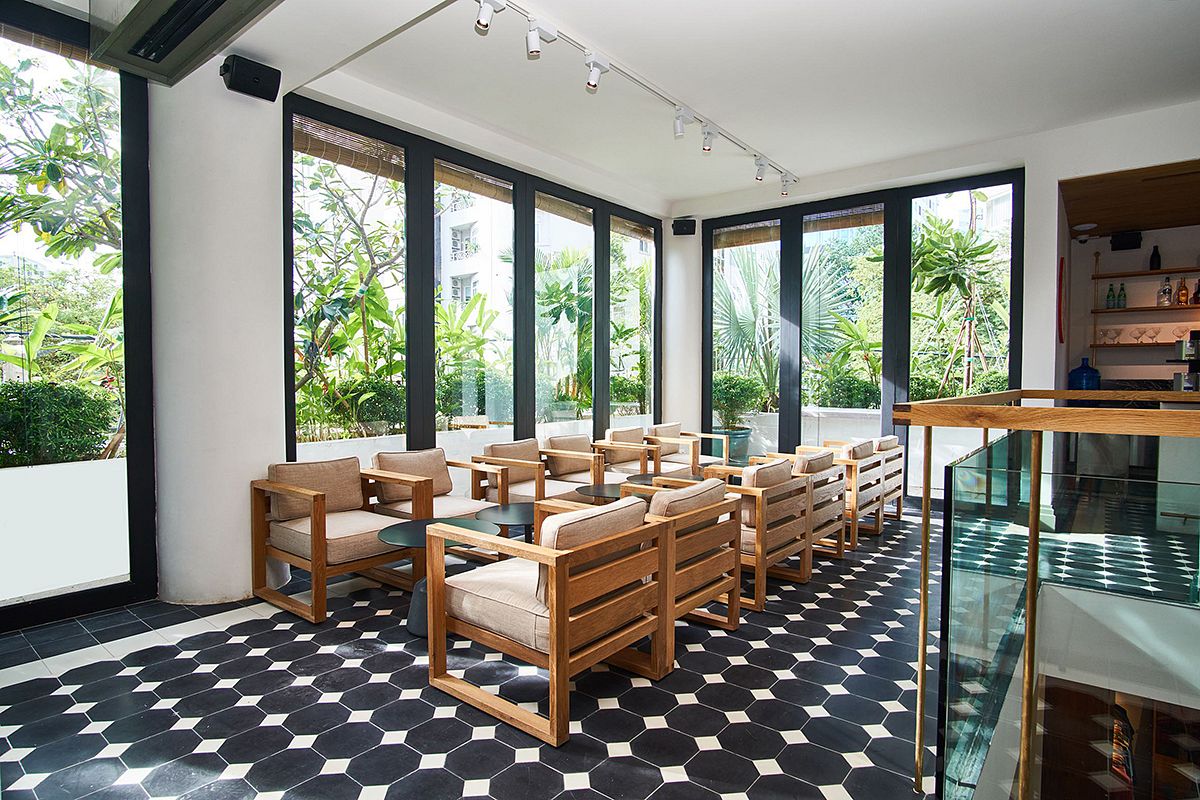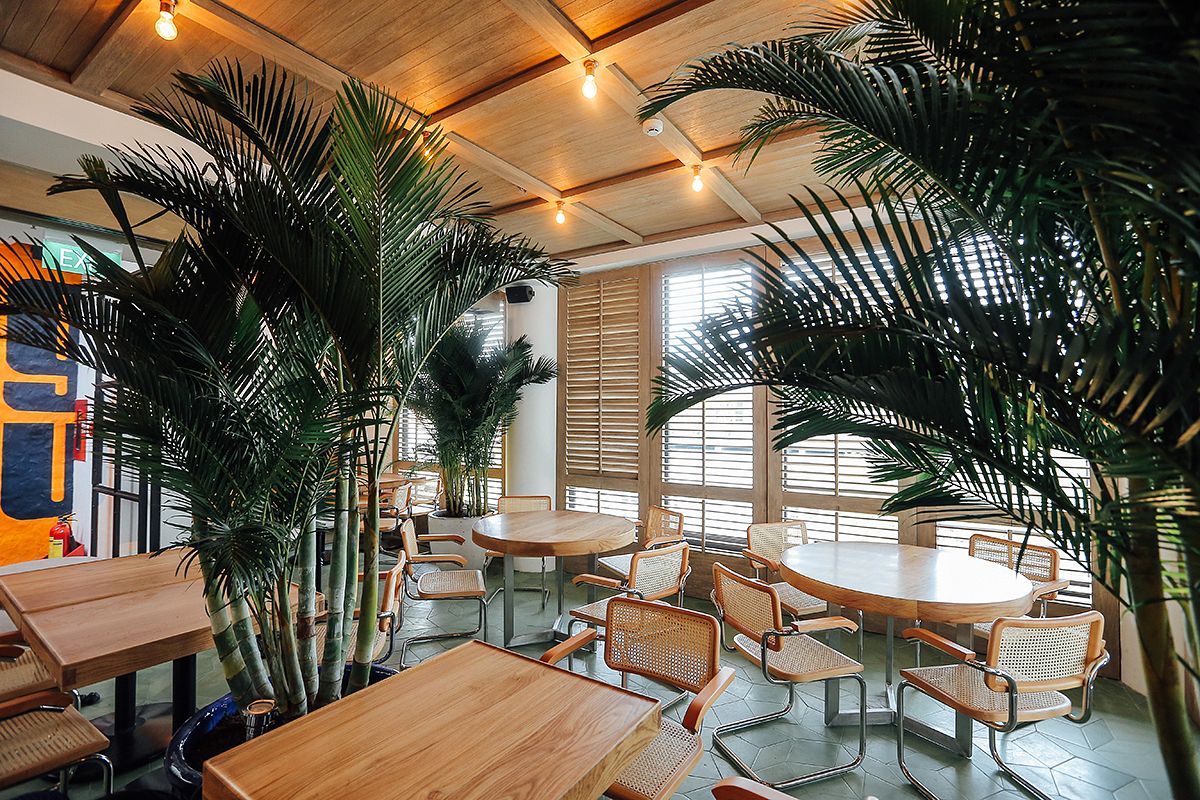 The third floor features a bar overlooking a landscaped balcony and bustling Le Thanh Ton, where guests can enjoy craft beer and a great selection of cocktails, as well as plenty of fun wine labels.
L'Usine Le Thanh Ton executes L'Usine's dream of bringing the experience of premium Vietnam and Indochinese heritage to a broader audience. The innovative, thoughtfully designed and executed space will allow the brand's concept to be exported to other countries and cities in the future, sharing Saigon's creative cosmopolitanism with the world.
L'Usine Le Thanh Ton's Facebook Page
Café +84 28 3822 7188
Shop +84 28 3822 7138
Operating hours: 7:00am to 10:30pm
19 Le Thanh Ton, D.1, Ho Chi Minh City
151/5 Dong Khoi, D.1, Ho Chi Minh City
70B Le Loi, D.1, Ho Chi Minh City