It's not often that one witnesses the emergence of an entirely new cuisine, but that is precisely what is happening in Australia right now.
The country is undergoing an explosion of creativity when it comes to brunch. Renegade chefs are challenging the conventional idea that the meal must consist of familiar eggs, toasts and continental pastries. Limited only by their skill and imagination, the chefs are serving edgy dishes that incorporate flavors, ingredients and techniques from around the world. The Other Place, a brand new restaurant in District 1 opened this month to bring the style to Saigoneers.
Eclectic hip hop echoed off the bright pink walls surrounding the expansive, top-floor kitchen when Saigoneer visited the restaurant just as it was putting the final touches on their menu last month. The unmistakably millennial vibe makes sense considering the team behind The Other Place. All under the age of 27, the friends with backgrounds in Vietnam and Australia originally met and bonded over food.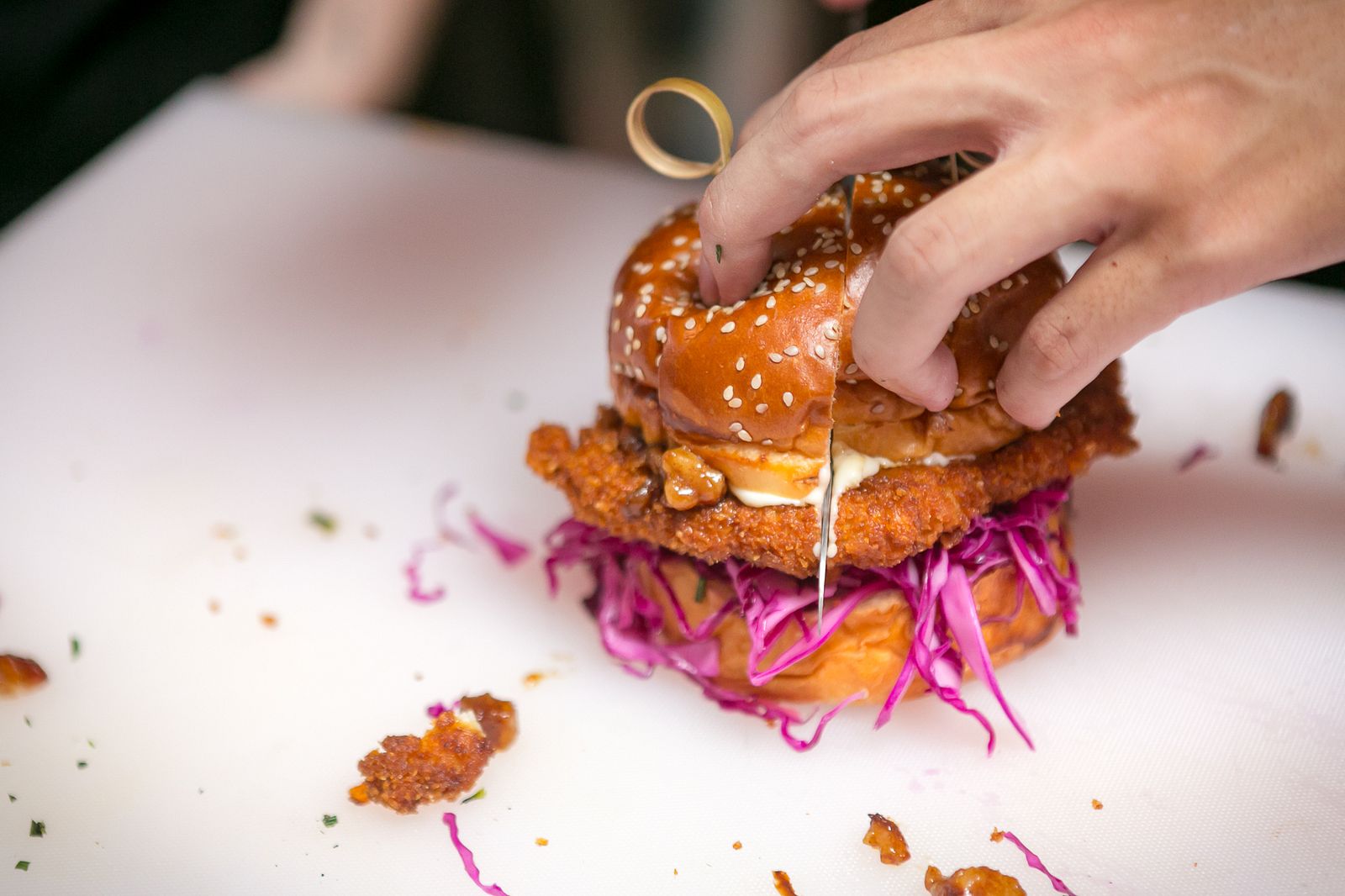 When Vicky Lam, one of the co-founders, recently moved back to Saigon after eight years in Australia, she was disappointed not to find a single place that served the "freestyle" brunches she loves so much. Restaurants in Bangkok, Singapore and Hong Kong have begun offering them, and Saigon is certainly ready, she explained. So together with her friends, including chefs Son Nguyen and Jack New, she launched The Other Place. They hope it will be the first in a trend of venues catering to young diners who see brunch as an everyday opportunity to savor boundary-pushing dishes and hip, one-of-a-kind cocktails.
As Son rapidly cranked out pasta by hand, it was impossible to miss his colorful forearm tattoo depicting a cooking knife surrounded by Japanese kanji that loosely translates to "achieve beyond yourself." It's a fitting image that helps tell his culinary story. The Saigon native has been cooking since he was a child and early on, was especially drawn to Japanese dishes thanks to his love of Japanese culture.
Son bounced around the kitchen, stirring a wok of rice, snatching a pinch of salt, snagging a handful of eggs. The Japanese omurice he was preparing is one of his specialties and a good showcase of one of his strengths: flawless technique developed through years of practice. He has worked in Japanese, Korean, Vietnamese and Western restaurants, including a full year manning the egg station at a high-end Saigon hotel. When he splits open the pillowy omelet, its soft innards spill delicately onto the fried rice cooked with fresh, local mushrooms and charred lime. It's a perfection achieved thanks to the hundreds of thousands of eggs he's prepared in his life.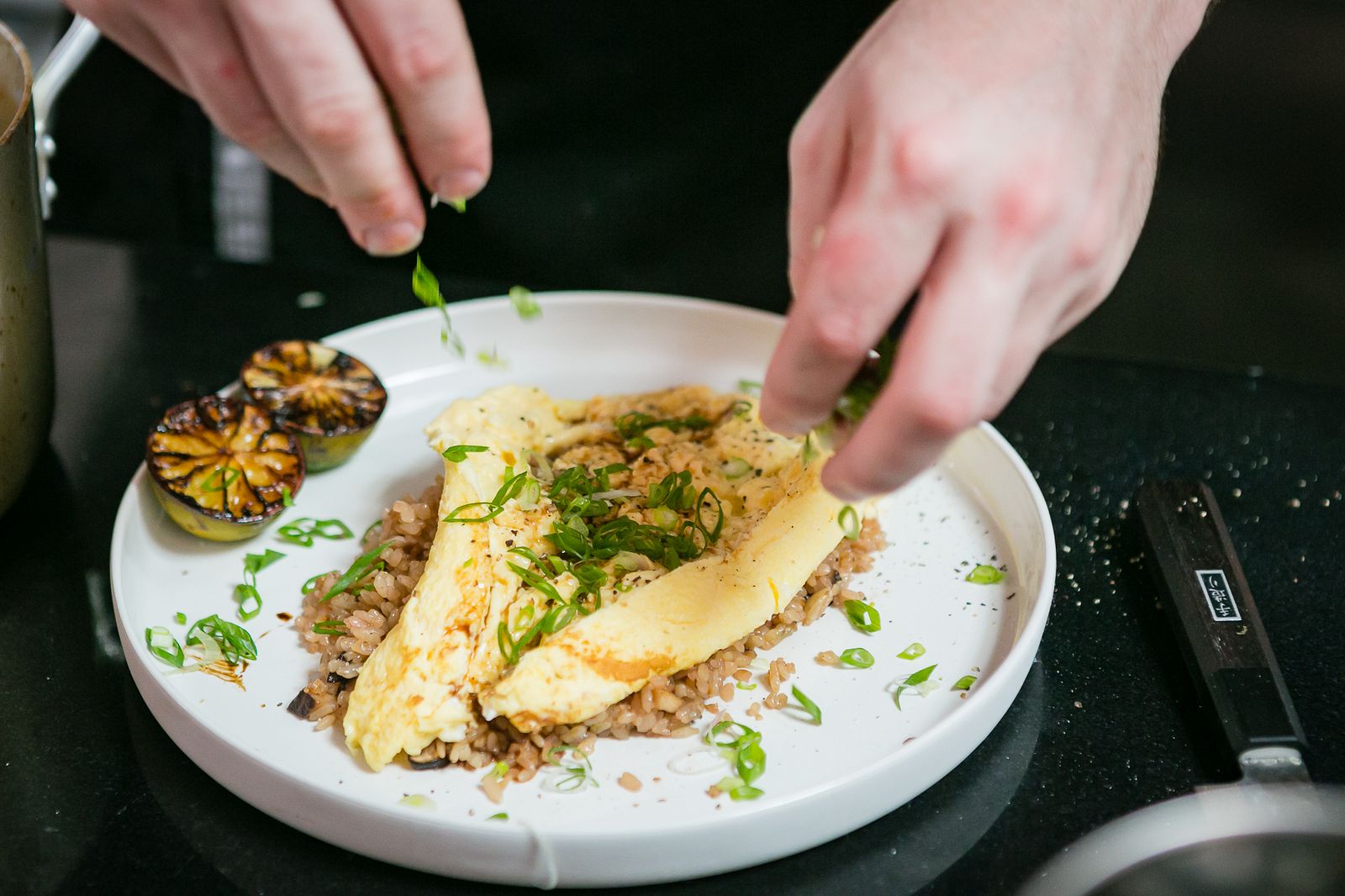 Son's precise technique is contrasted by Jack's wild innovations and extensive training. The chef from New South Wales serves as The Other Place's consultant and has run some of Australia's top kitchens for years, receiving significant recognition including Top Ten Breakfast honors and has had two of his restaurants listed among Sydney's top 20 cafes.
While he appreciates learning culinary traditions, he seems to take even more delight in breaking rules. His daring nature came through when he explained the new cocktail he invented in front of us. He had vacuum sealed charcoal-roasted pineapple, phu quoc green pepper, peppercorn syrup and cinnamon and stored it for days before adding it to a sparkling wine with tequila for a caramel-slick, slightly spicy, complex and exceedingly refreshing cocktail. He offered a satisfied laugh when agreeing with the observation that it was probably the first time anyone had ever made that drink in the world. The same could probably be said for the Vietnamese salted plum sake with rum and homemade apricot syrup and the bourbon sour that involves star fruit, cinnamon syrup and egg whites.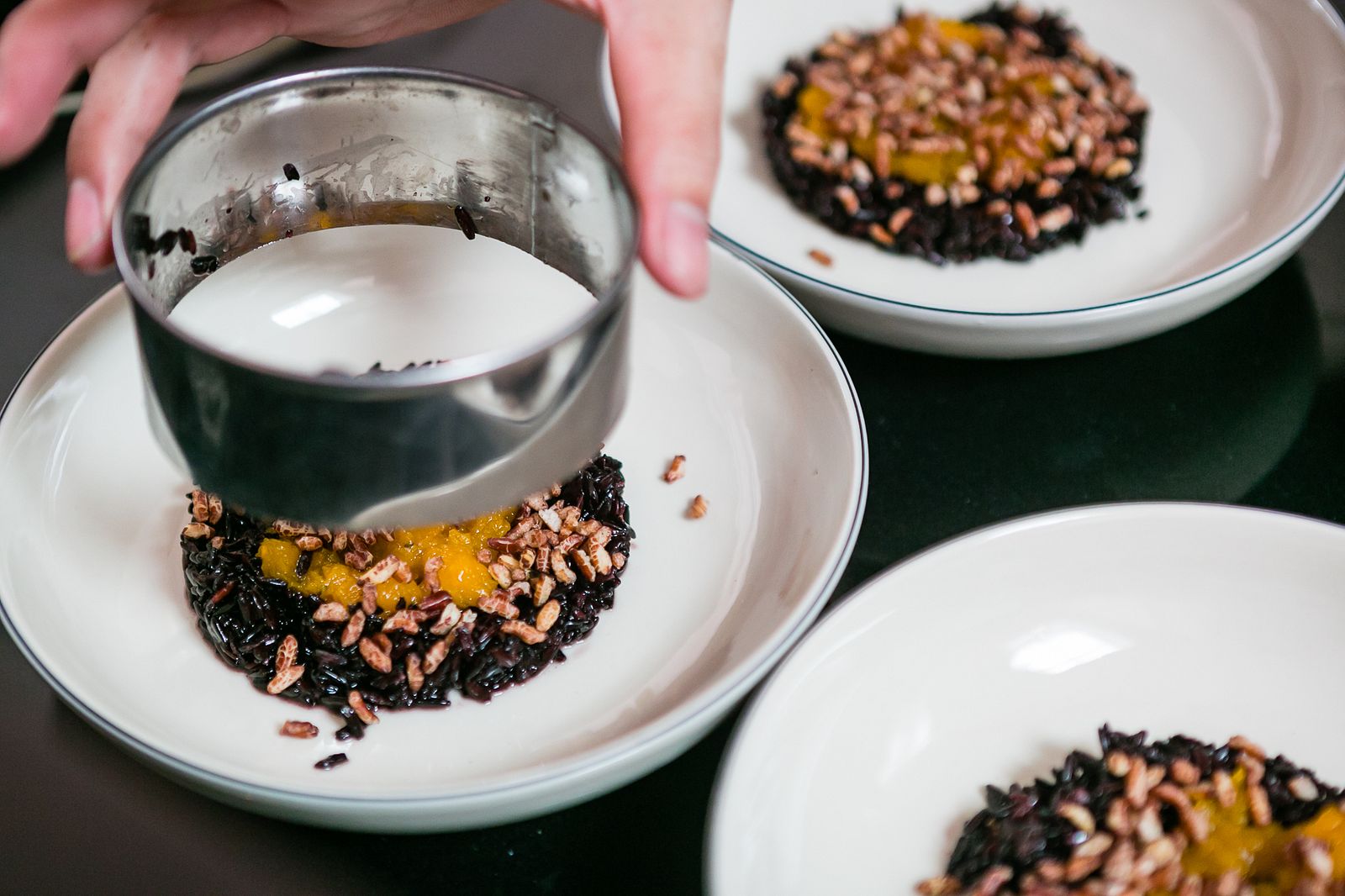 The hip menu relies on combining the vast knowledge of both chefs. For example, Jack taught Son how to fold whipped cream into melted white chocolate for a rich, fluffy mousse to place beneath an airy pancake. In the past, Jack has used oranges to make an acidic curd that balances the dishes' sweetness. But oranges aren't the same here as in Australia, so Son took the lead as they wandered through Co Chu, the market in front of The Other Place. Stopping to introduce Jack to mangosteen and rambutan, Son described the various ways they could utilize Vietnam's many unique ingredients. Ultimately they settled on mandarins, which tied the entire dish together with its zesty tang.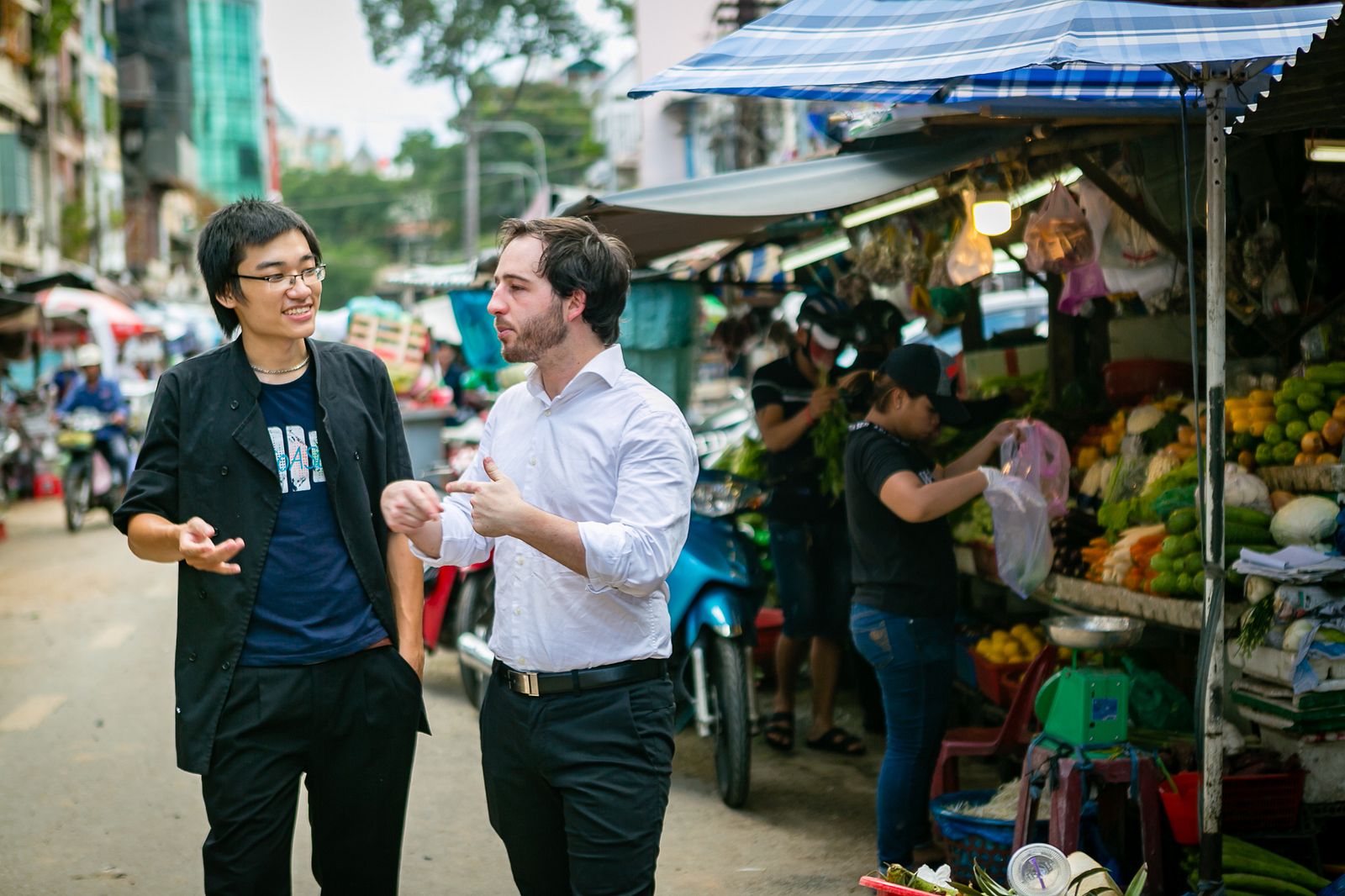 Using local ingredients is an important part of The Other Place's vision. Son takes great pride in the homegrown goods and Jack is thrilled at the chance to include ingredients like Vietnamese pumpkins and duck eggs that he'd never been able to work with before. The local flavors can be tasted across the full range of edgy, millennial morsels such as the banana bread with phở syrup, macadamia and sour cream mousse and the twice cooked cod with creamed corn and dalangal soup with black garlic oil.
Starting a new restaurant, even one with a familiar menu is no easy task. Son, for example, admits to having slept at the restaurant for the week prior to opening, leaving for at most an hour a day, as he finetunes the menu. Adding to the normal challenges, the team knows they are introducing a new concept to diners. People don't expect an early afternoon brunch to involve a curry cornflake katsu burger with bacon Curry and pink ginger slaw, fermented rice with pumpkin compote, or tonkatsu carbonara. Similarly, many associate the sweet, effervescent cocktails that take inspiration from Jack's time as a pastry chef only with happy hour. It's an audacious endeavor, but it makes sense as Australia's new brunch culture is built on risk-taking. They see conventions as restrictions to shirk off and brunch as a place to test the limits of culinary creativity.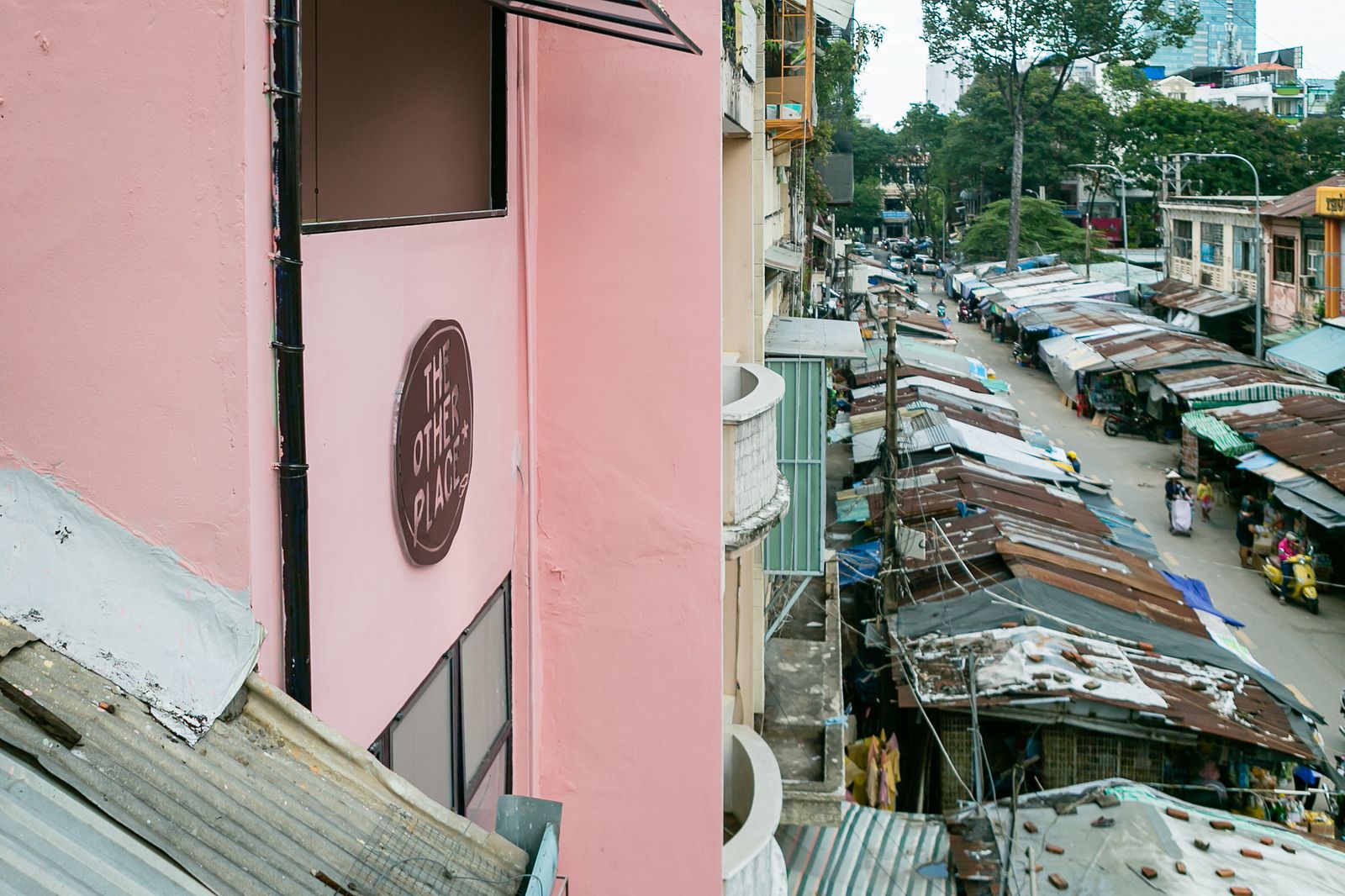 Vicky explained that the team had spent countless meals in Australia fantasizing about starting their own restaurant. One day they quickly made the decision and what followed was a whirl of planning, experimenting, and tasting to find the perfect way to balance Son's precision with Jack's creativity. The result is brunch featuring genre-bending dishes that combine diverse flavors, methods and traditions. In two months, a dinner menu will bring the same hip style to the late hours. The Other Place serves unabashedly bold and exciting food reliant on Vietnamese ingredients and polished techniques all with a sprinkling of millennial style.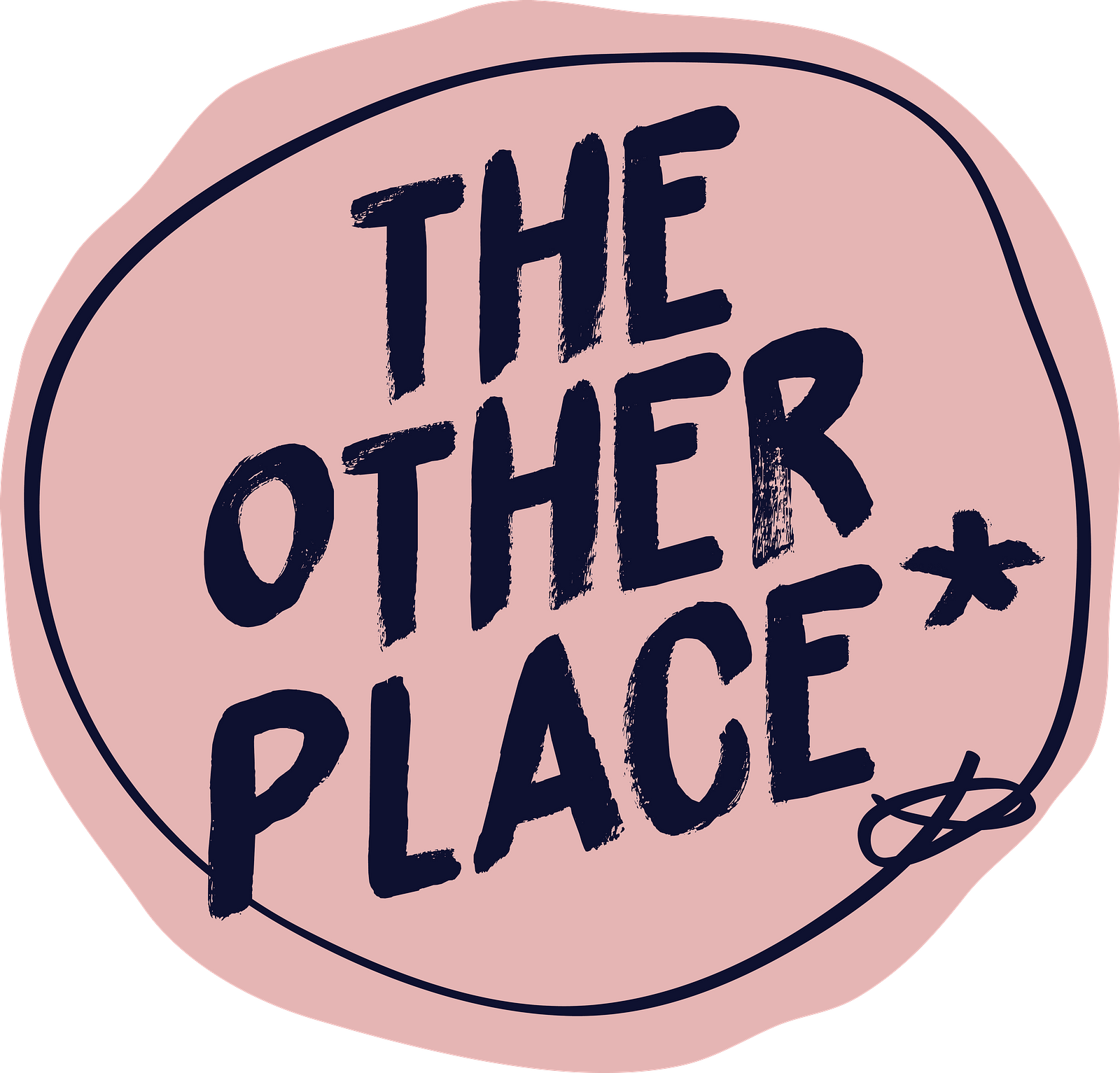 The Other Place's Facebook Page
The Other Place's Email - Events
0909983922
9:00am – 3:00pm
93 Ton That Dam, District 1, Ho Chi Minh City