A thick plume of wood-succulent smoke engulfs the table as the server removes the lid from a clay pot of hot stone beef. Ensconced in the earthy aroma, the tender slices of marinated steak wrapped around forest vegetables acquire subtle flame and charcoal notes.
The Thai ethnic people in Northwest Vietnam perfected this dish but typically rely on local water buffalo for the main meat. Eleven exchanged it for beef with Western pallets in mind, allowing the dish to serve as a showcase for their seasonal menu focused on the region as well as their overall perspective on the many ways fusion can be defined.
Eleven opened in 2009 as a simple cafe. Foreign guests to the centrally located D1 venue however repeatedly asked for items that they could experience nowhere else, so the owners, chefs and consultants worked together as a team to create items that explore what constitutes fusion cooking. While it's sometimes seen as a dirty word with many people assuming its just a trendy ramming together of two disparate culinary traditions, at Eleven, it's a much more holistic and nuanced process. While interested in taking tastes in new and unexpected directions with foreign ingredients and methods, traditional Vietnamese dishes and flavors remain at the core of each because of the restaurant's love of their native cuisines and desire to share it with others.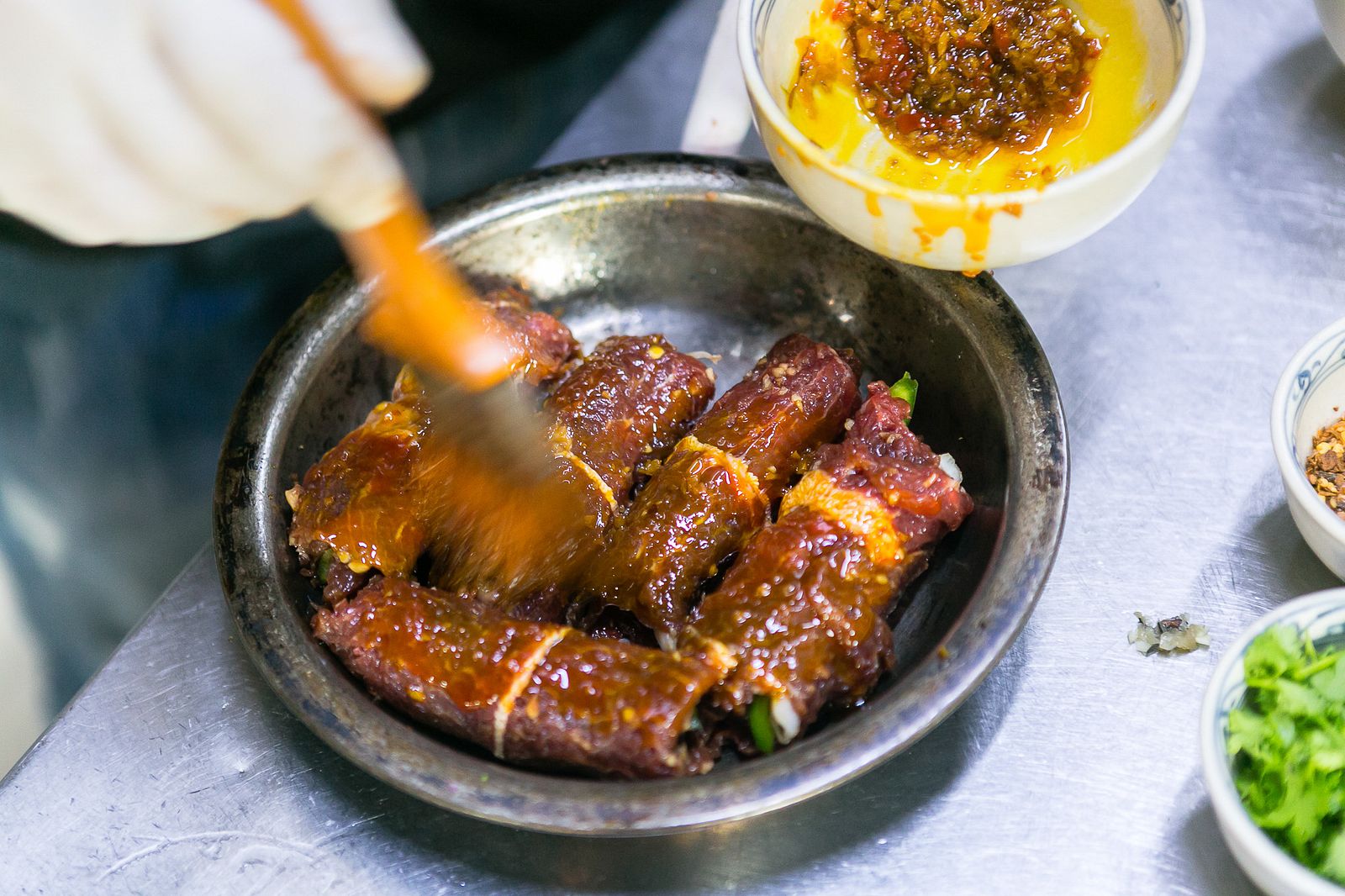 Preparing a dish xa lua is a long process wherein meat is cooked at a distance from the fire so as to slowly roast it and seal in the juices. The method originates in the delta where Eleven's head chef grew up and learned to cook. It quickly came to mind when he was tasked with creating a traditional chicken dish from Northwest Vietnam for the new menu. Moist, xa lua morsels, he believed, would be perfect for dipping in an authentic and refreshing green sauce made with northern pepper. The dish also exemplifies how fusion can involve the merging of neighbor cuisines as seen in its use of Eryngium foetidum, a Chinese herb. Similarly, on the regular menu, traditional roasted duck breast is accompanied by European morel sauce and creamed sweet corn.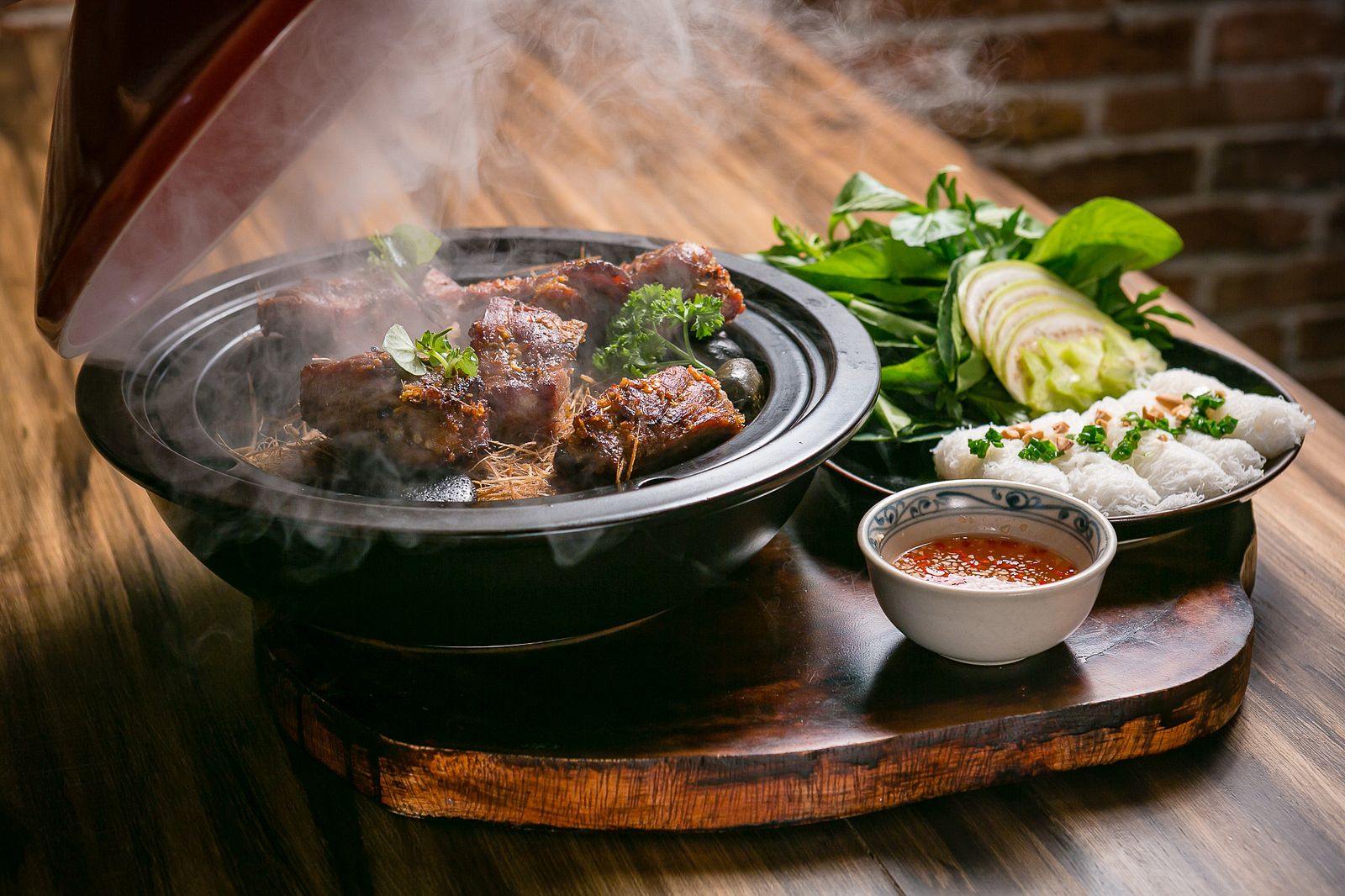 Fusion can mean combining Vietnamese cooking methods and cross-border ingredient borrowing as well as substituting core items such as in the hot stone beef. Another example of the later found on the new menu is the delicious bbq pork made with dổi seeds, a uniquely aromatic and important spice used by ethnic minorities in the mountains. The Thai people typically make the dish with suckling pig, but Eleven has learned that sometimes an item can be too authentic and scare guests off. Therefore, for this particular dish, they chose pork ribs, an indulgent favorite of locals and foreigners alike. It too comes in a pot filled with smoke to create a warm, inviting atmosphere at the table akin to eating around a family hearth. A pitcher of tart and cool passionfruit juice helps keep one refreshed between bites.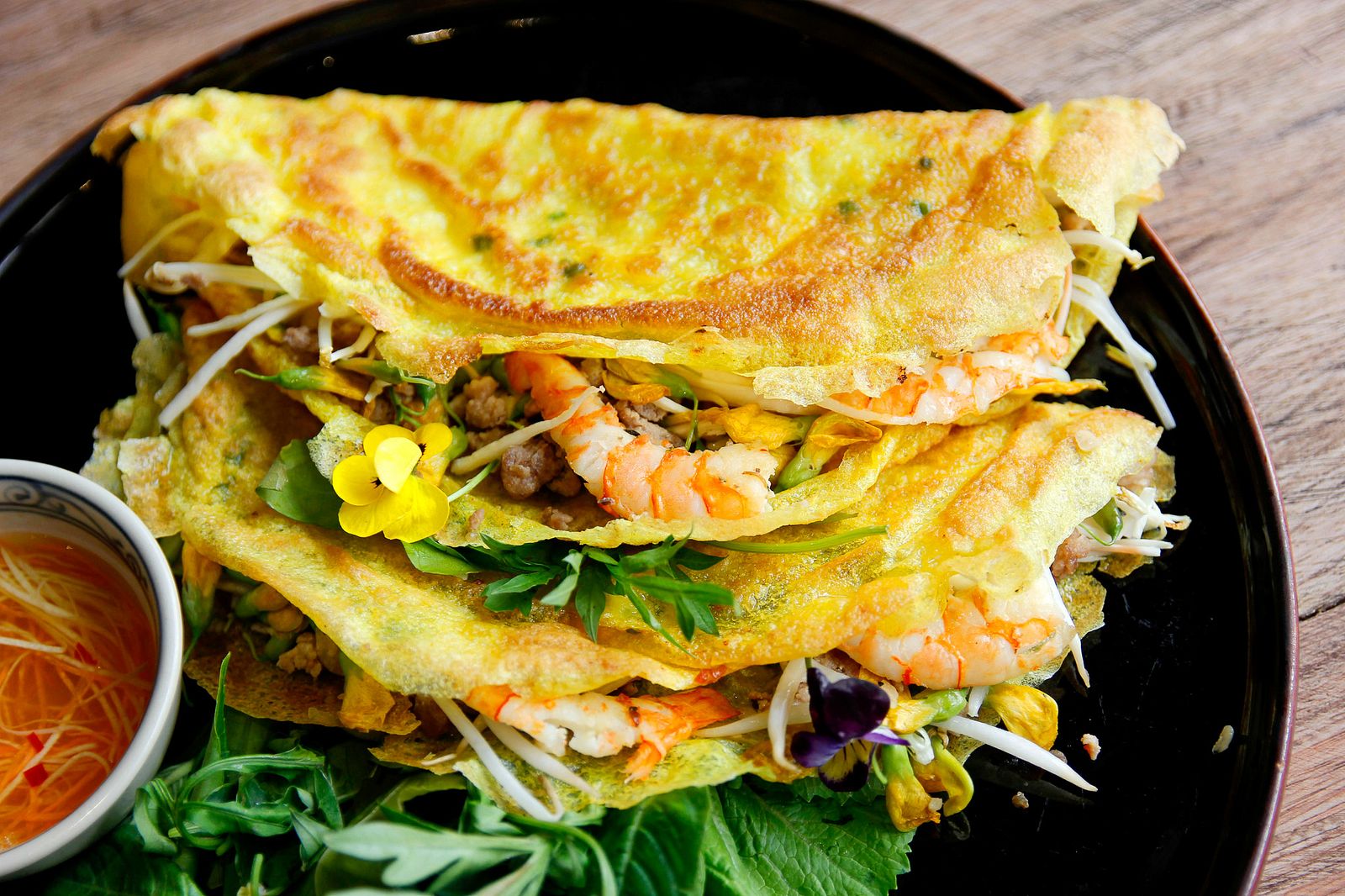 Beyond obvious ingredient swaps from outside cultures, another aspect of fusion involves using unexpected items from within a cuisine's normal array of meat and produce. For example, on their regular menu, fresh spring rolls are not served with shrimp, but rather salmon, avocado and green apple while the bánh xèo is filled with smoked shrimp, sesban flowers and pork ribs. A real standout is Eleven's take on Saigoneer favorite, cơm tấm. The grilled pork is paired with a unique fish sauce jelly that is rolled around the dishes' customary pickles and served with broken rice that is bright green thanks to the addition of sweet pandan. The elevated streetside staple exemplifies how the restaurant retains the essence and charm of traditional Vietnamese food while still providing diners with a novel experience.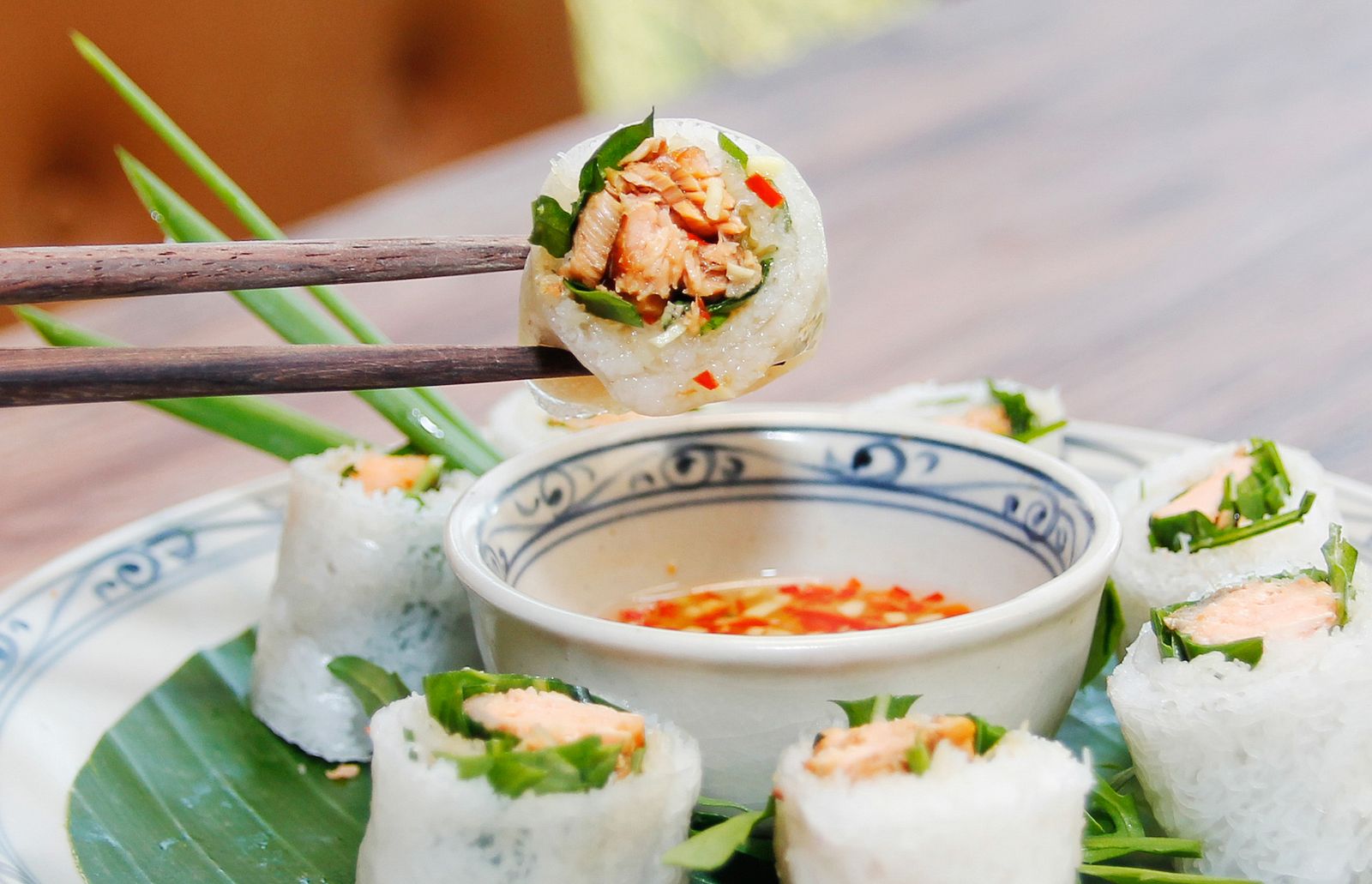 The new seasonal menu is the first in a series that Eleven plans in order to highlight different culinary traditions around the country. The next might iteration may reimagine meals from Central Vietnam or the Mekong Delta. Beyond the seasonal menu, Trang wants all guests to experience favor profiles they haven't had before and therefore is constantly updating the core menu based on their chefs' frequent experiments.
At the core of Eleven's fusion philosophy is the belief that every dish should be balanced and delicious and pay respect to native traditions while still being unique. By substituting expected ingredients from inside and outside the country and using idiosyncratic cooking methods, the Vietnamese chefs achieve this across their standard menu and the new seasonal offerings.
028 2203 538829
29 Le Anh Xuan, Ben Thanh, D1, Ho Chi Minh City