Since opening in 2022, Regent Phu Quoc has earned a reputation as one of the island's most luxurious resorts because of its pristine beach, verdant landscaping and world-class amenities. When it was conceptualized, the resort's F&B outlets were positioned at the forefront and have become a main draw.
At the epicenter of Regent's culinary prowess is Rice Market, an all-day dining option specializing in Vietnamese cuisine made via traditional cooking techniques and with the freshest, high-quality ingredients available. During lunch and dinner, standbys like bún bò Huế are listed on the menu along more unique offerings such as chargrilled Phu Quoc mountain chicken bánh mì, phở vịt quay (duck phở) and cá chim trắng nướng lá chuối (grilled silver pomfret fish with banana leaves).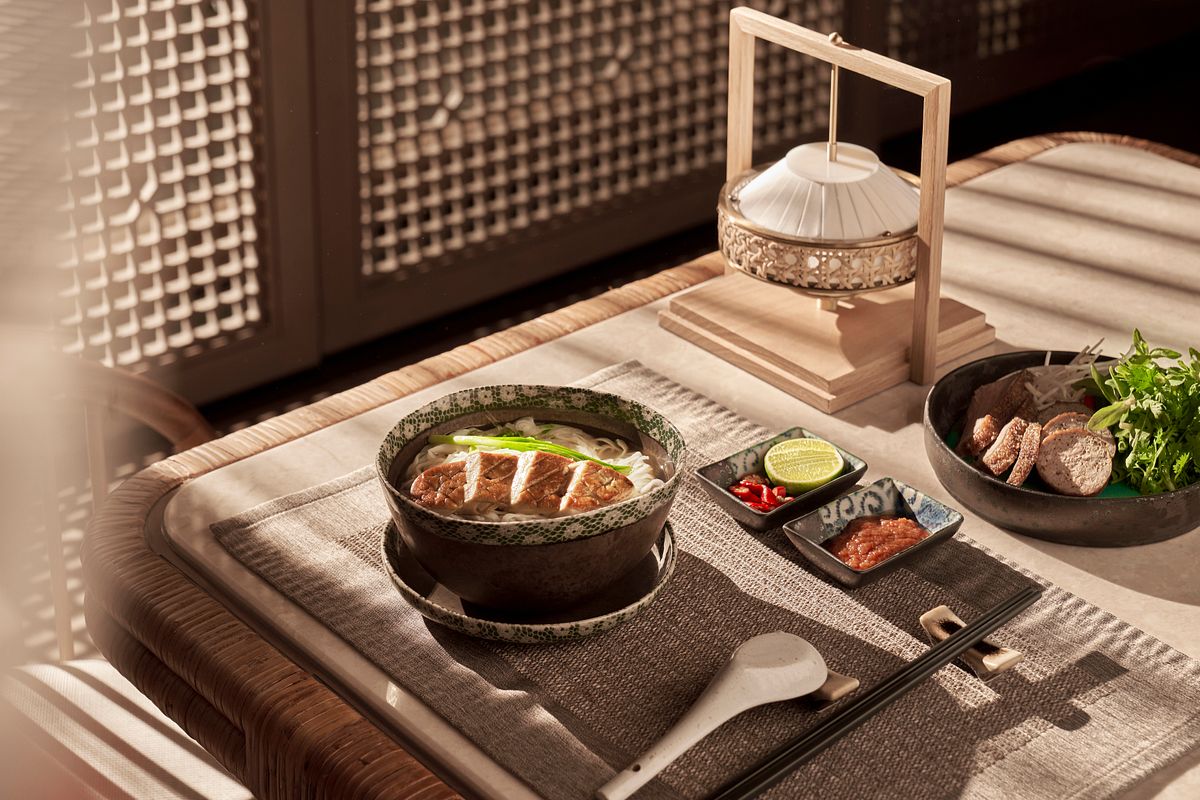 Rice Market also serves the Regent's breakfast that will meet the standards of any diner, no matter their nationality or age. The buffet features Vietnamese favorites as well as Korean stews, rice dishes and soups and Western cheeses, breads, meats and salads. These are supplemented by dozens of a la carte options that span borders.
Since Regent often welcomes families, they were mindful of the preferences of their smallest guests by providing a kid's dining area where even the pickiest eaters are sure to find something that pleases their pint-sized pallets.
As versatile as Rice Market is, the resort's culinary crown jewel is Oku. The intimate, art deco restaurant specializes in contemporary Japanese-French cuisine. Guests can enjoy the best cuts of fish on the island or revel in the delights of house-aged beef while seated around an omakase counter. After honing his skills at Nobu in San Diego, Chef de Cuisine Andy Huynh, puts his own unique twists on the menu while staying true to the traditional spirit of the dishes.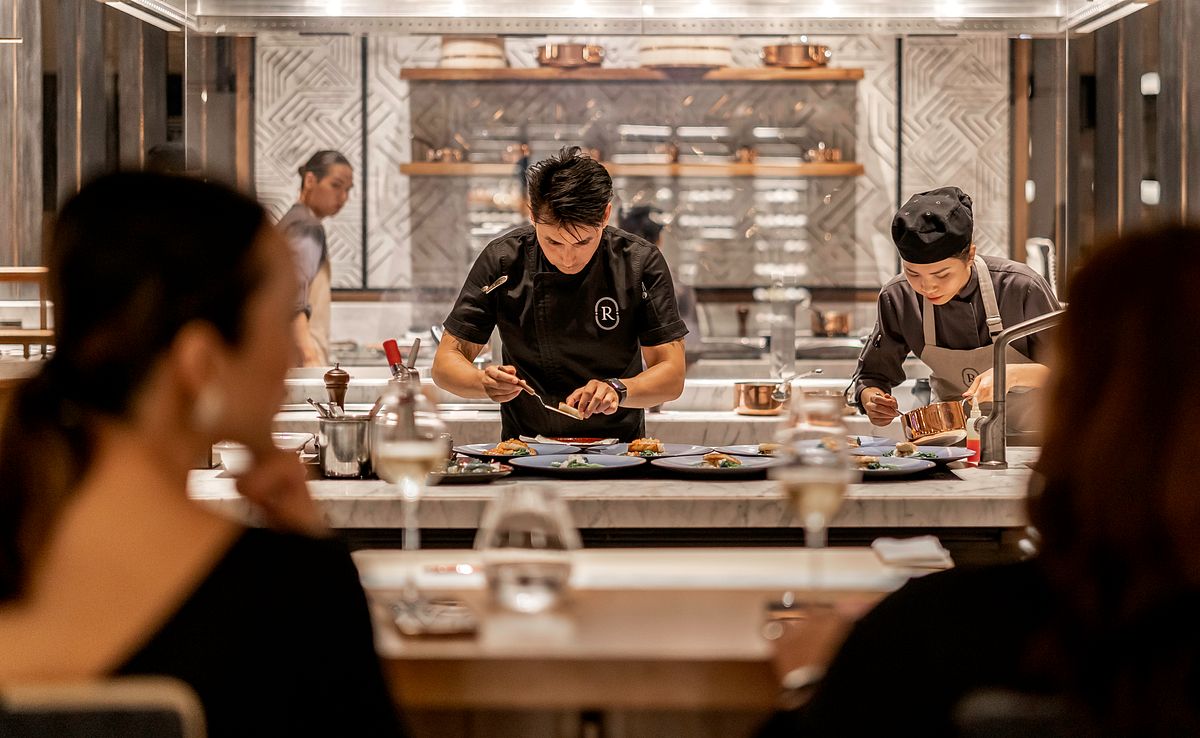 While Oku provides a fine dining culinary experience that rivals those found in Vietnam's largest cities, Regent's Ocean Club probably is the most contextually relevant. Located along the sea, its Mediterranean menu features burgers, pizzas and pastas. But for many the real draw will be the seafood which makes the most of the island's bounty.
Regent Phu Quoc strives to constantly innovate and invites top chefs from across the region to join its brigade for special events. During one such culinary occasion at Ocean Club, highly acclaimed Chef de Cuisine Matteo Ponti from Braci, a renowned Michelin-starred Italian restaurant joined Regent's own Chef de Cuisine, Daniel Huynh for a four-hands dinner.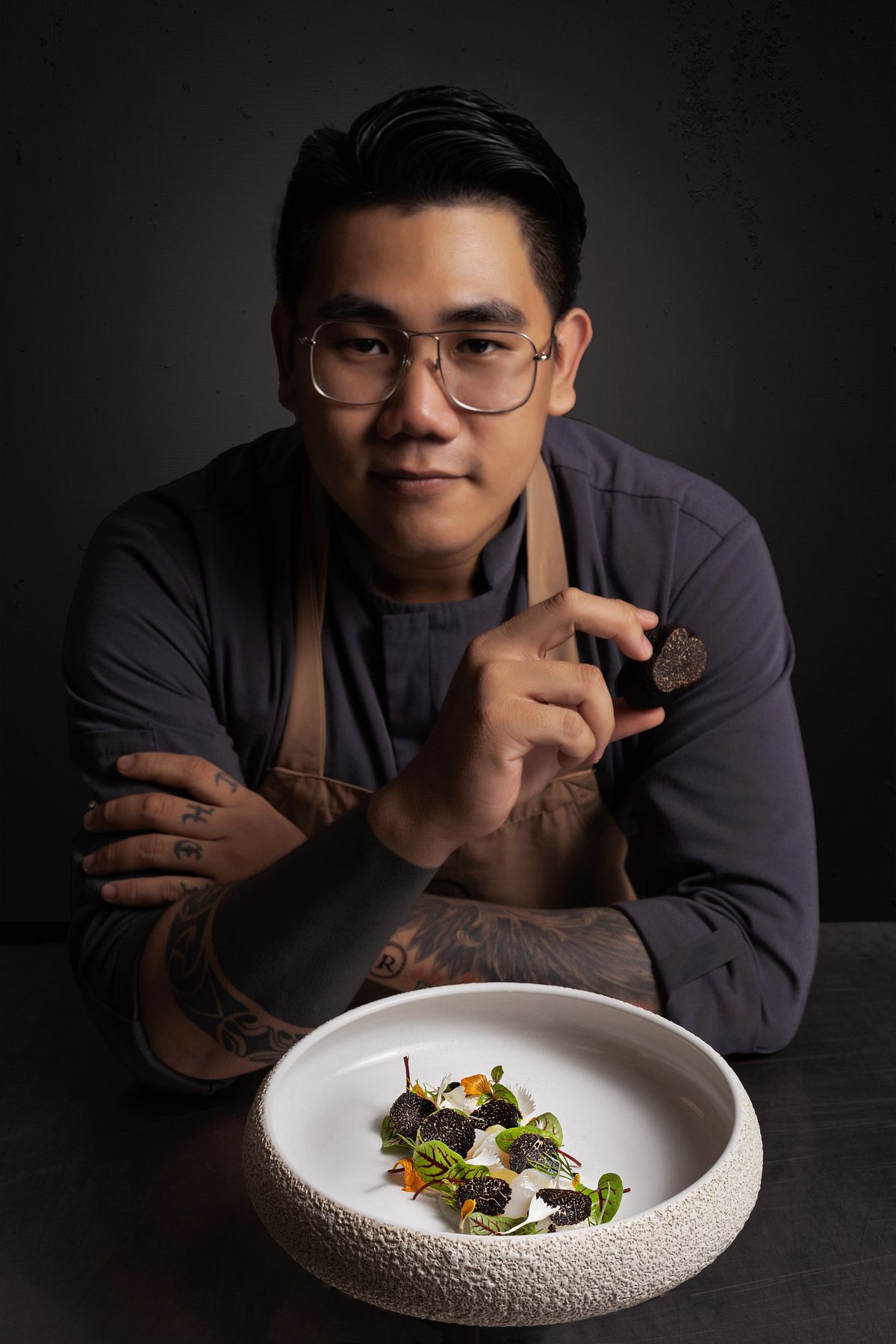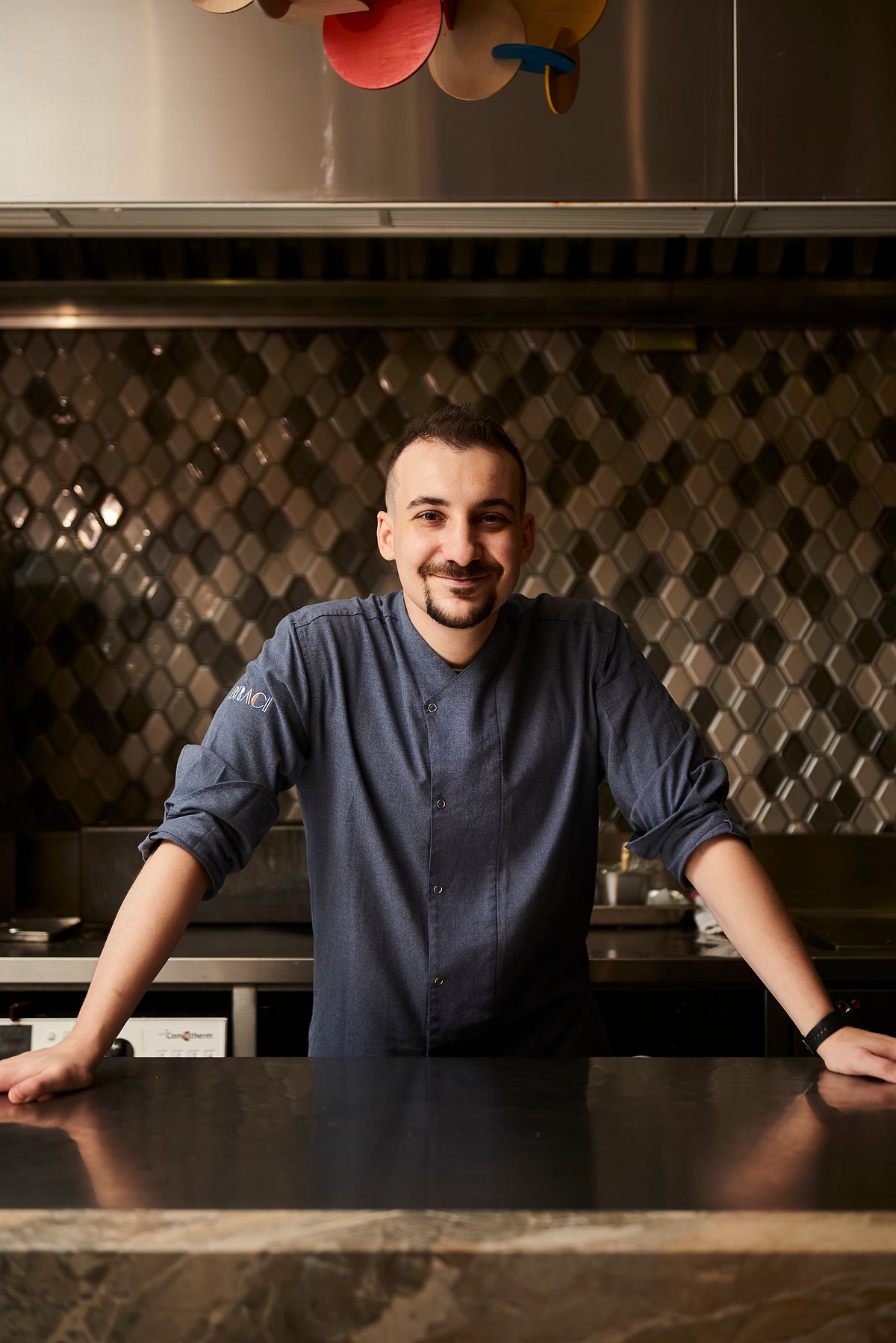 The seven-course menu highlighted local ingredients and the international techniques both chefs have dedicated their illustrious careers. The evening's ethos was exemplified by the pappardelle with 32 egg yolk pasta and caviar, inspired by one of the most popular dishes from Chef Ponti's menu at Braci but elevated with Phú Quốc fish sauce. But perhaps the highlight of the meal was the special bottle of 100-year-old "braci reserva" balsamic vinegar served at dessert. Rather than being added to the sweet concoctions to close out the meal, it was served with the type of respect anything maturing for a century should enjoy – by itself on a spoon.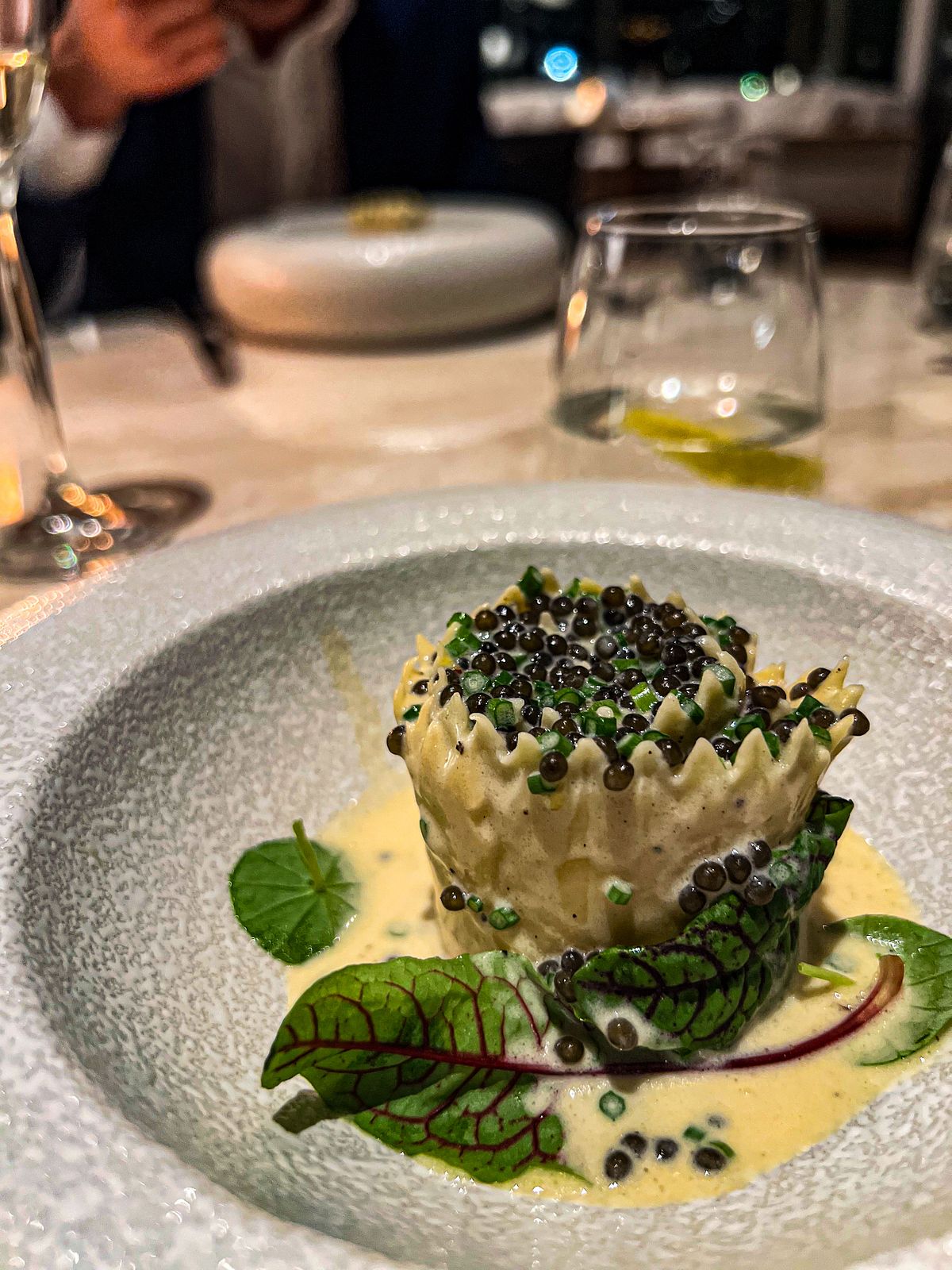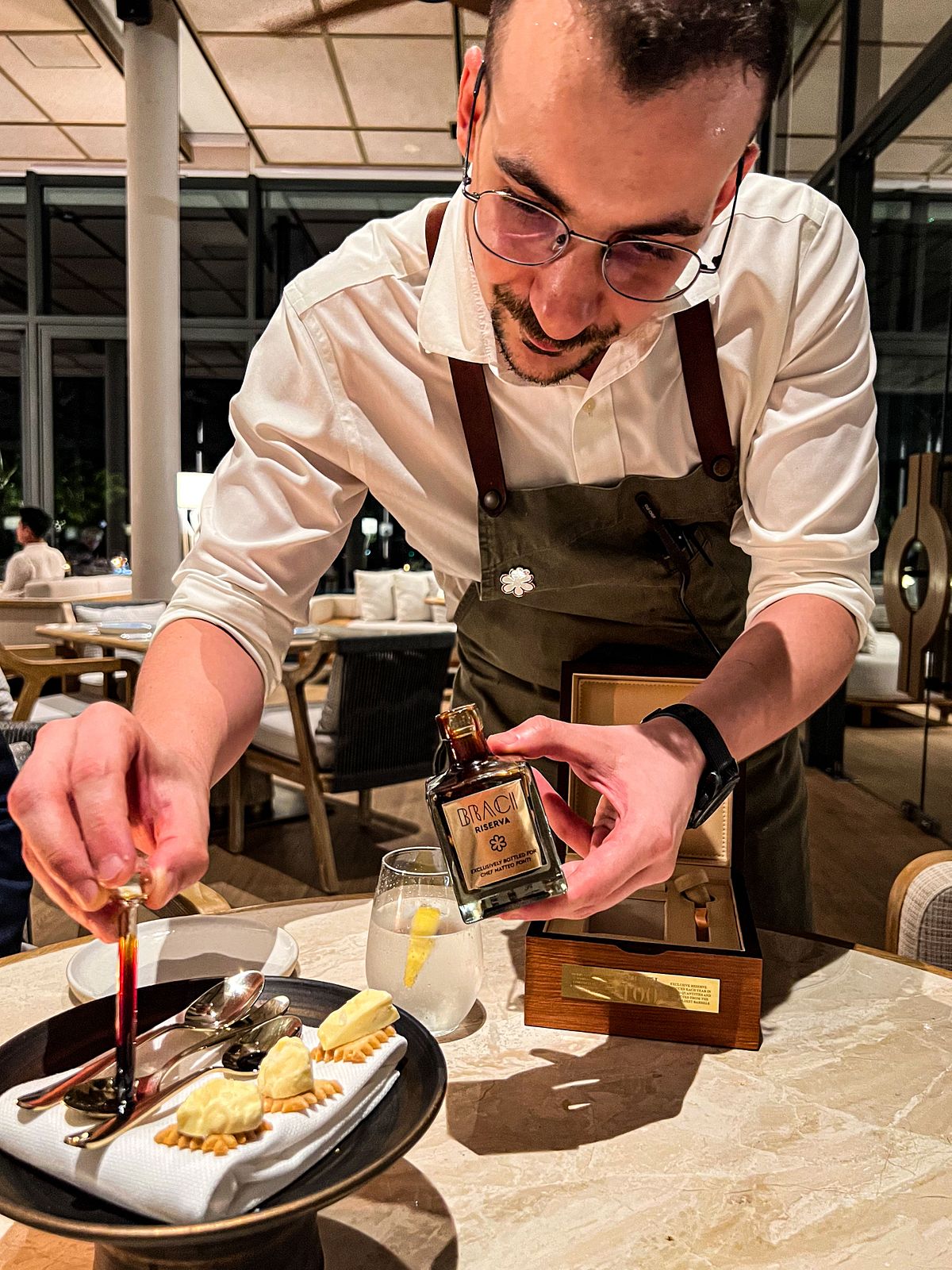 Regent has taken great pains to ensure that guests don't feel like F&B was an afterthought. This focus on creating authentic dining experiences makes the resort an ideal balance between an island getaway and a sophisticated culinary hot spot.