Saigon is a city of a million cơm tấm carts, meaning it is easy to pick one at random and chow down. But some stand out from the crowd.
I discovered Com Tam 44 at their original location on District 5's Cao Dat Street years ago when I lived in the area. I quickly fell for their succulent chicken and superb fried fish, and ate there a couple of times a week. (Ok fine, it was four or five times a week.) The gruff woman wielding the serving tongs eventually realized I was a regular and let me order over the crowd of queue-cutters whenever I walked in.
One day, however, I sauntered down Cao Dat ready for lunch only to come across a horrifying sight: the contents of Com Tam 44 were packed into a truck, ready to be hauled off to parts unknown. I fell to my knees and wept.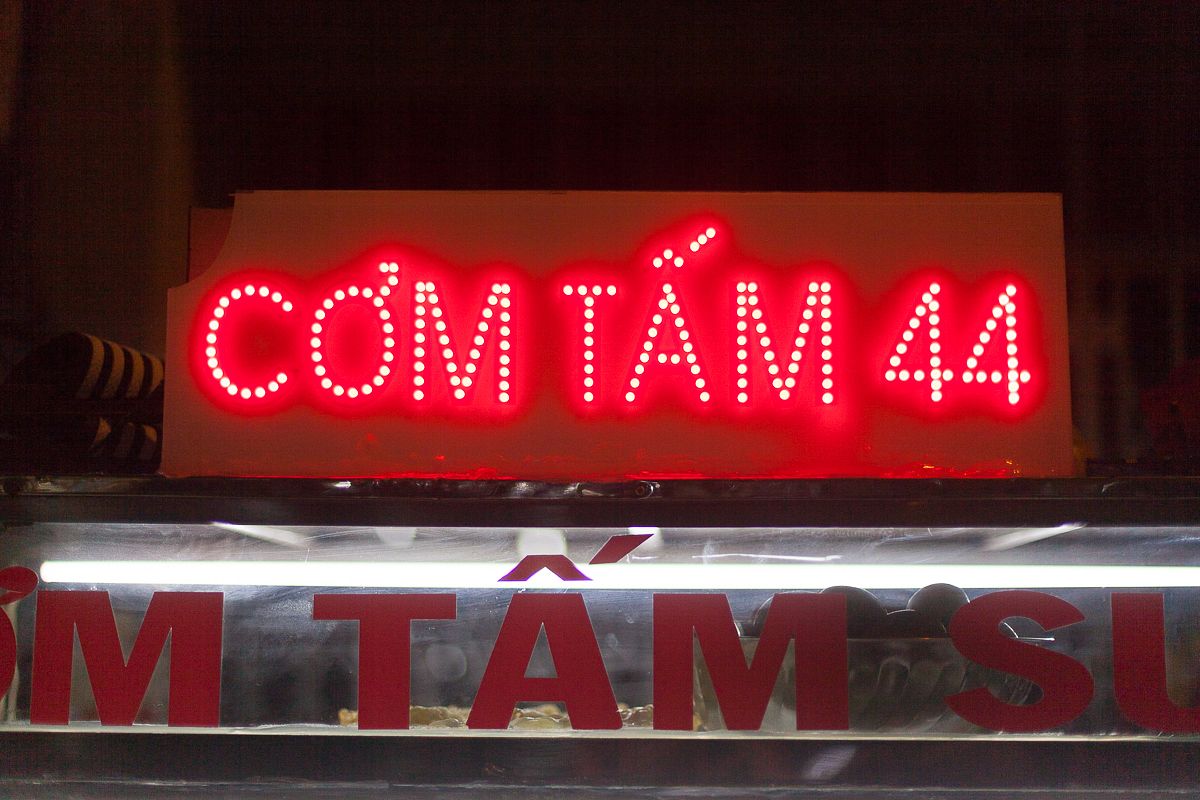 Fortunately I had befriended the young man who runs the stall at night on Facebook. He speaks flawless English, so I sprinted back to my apartment and asked where they were going. Much to my relief, they were decamping to a spot just a few blocks away, though they would now only be serving at night, from 6pm-2am, to be specific. I accepted this provision, as long as I could still get that glorious chicken.
These days I don't make it over to District 5 very often, but after a recent evening of mildly heavy drinking I decided it was time to return to those hallowed grounds. Com Tam 44 sets up shop on Tran Binh Trong Street just north of the intersection with Nguyen Trai every night.
Bright lights illuminate the food on offer, while a few tables and chairs surround the cart. I was worried the humble business may have fallen victim to Saigon's latest sidewalk-clearing campaign but, let us all rejoice, they are still going strong.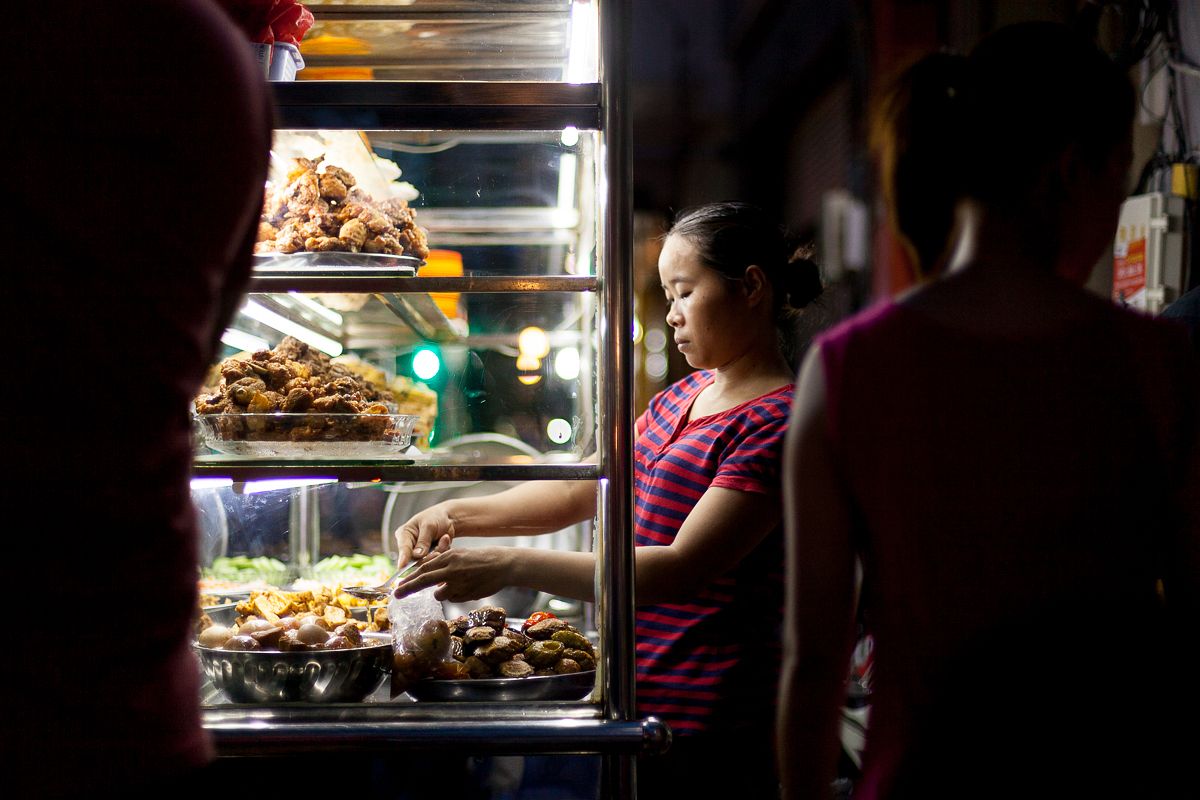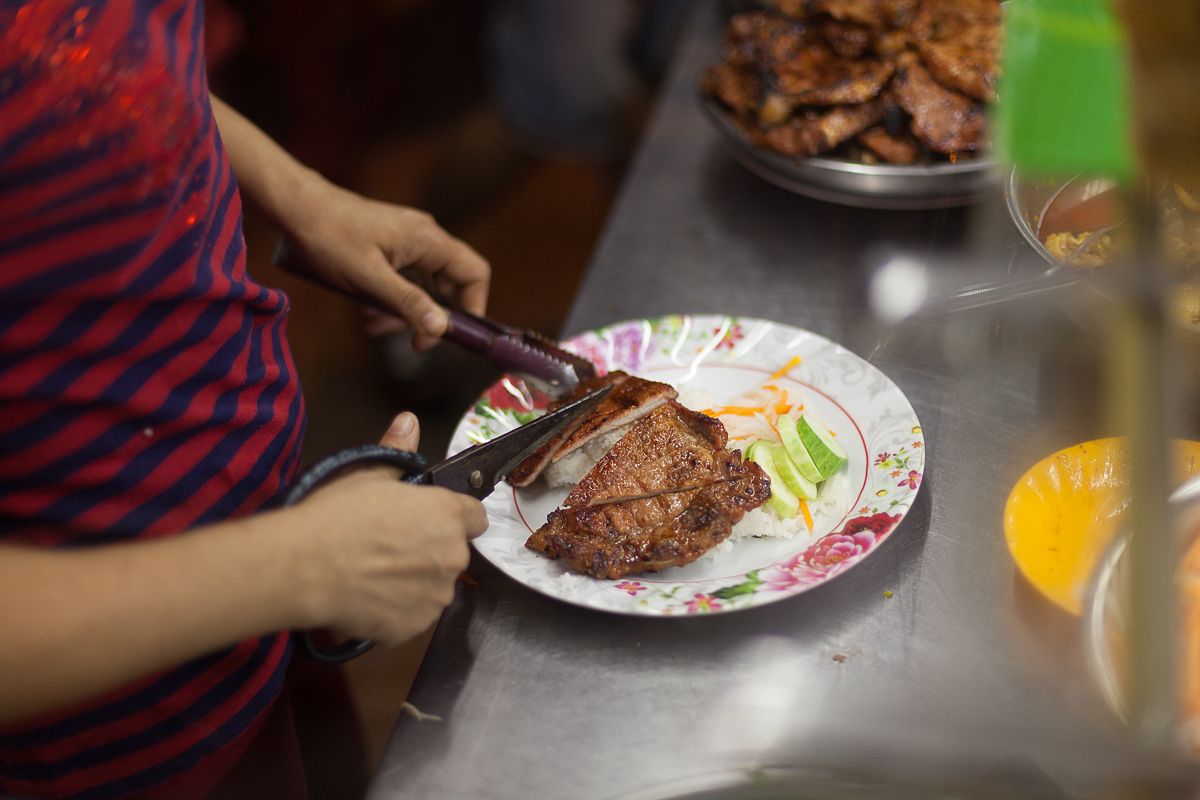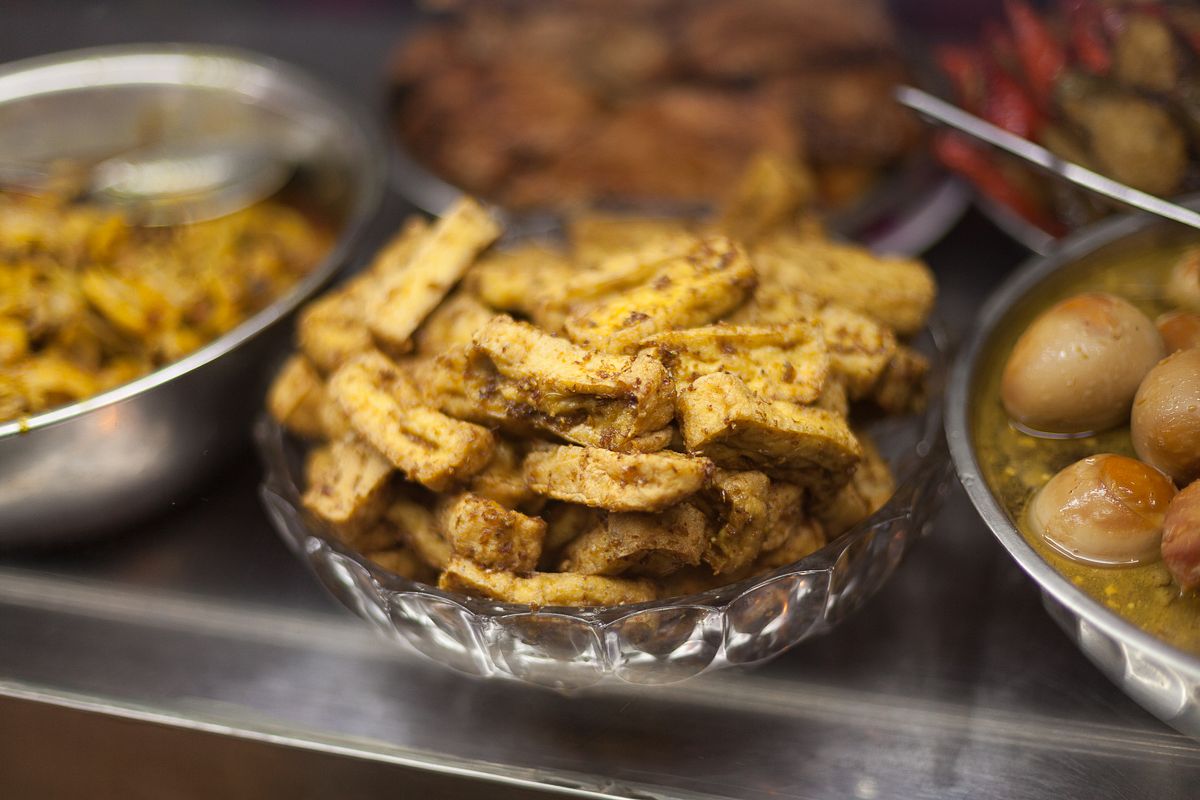 Sadly they were out of my favorite, the grilled chicken, but there was still plenty to choose from. I went for the lạp xưởng with egg cake, while my dining companion picked the classic sườn ốp la. What really puts Com Tam 44 head and shoulders above the competition is the fish sauce: a slightly sweeter version of the ubiquitous seasoning helps create a fantastic sweet/savory combination.
The price is right too, with generous portions costing just VND30,000-40,000.
After vacuuming the contents of our plates into our mouths we hailed a GrabCar and disappeared into the night. This food trek had been well worth the trip to District 5.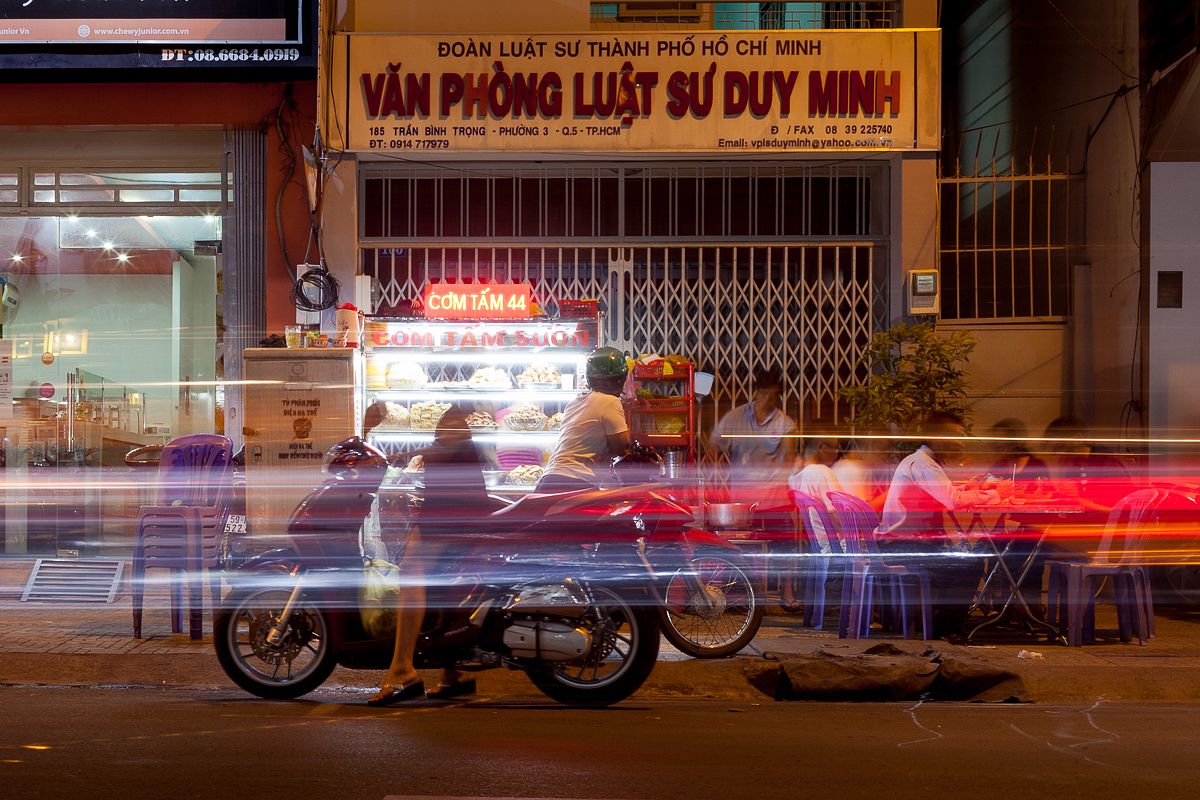 To sum up:
Taste: 5/5
Price: 5/5
Atmosphere: 3/5
Friendliness: 5/5
Location: 4/5
Michael has almost no sense of smell and was an on-screen extra in Jurassic World. You can usually find him with a craft beer in hand.
Com Tam 44
187 Tran Binh Trong, Ward 3, D5

---

Related Articles:
---