According to the Knight Frank Wealth Report 2017, the number of super-rich in Vietnam increased dramatically compared to last year and is growing at a faster rate than India (150%) and China (140%).
Over the next decade, Vietnam's population of ultra-high net worth individuals (UHNWIs) – those with a net worth of USD$30 million or more, excluding their primary residence – is expected to rise by 170%, growing faster than any other nation in the world and foreshadowing the potential of Vietnam's luxury property segment.
A Scarcity of Luxury Property in Downtown Areas
According to CBRE, the overall number of luxury residential properties launched in Saigon only accounts for 2% of the city's total housing market supply. The real estate services and investment firm also predicts a high absorption rate of 50% in the luxury segment over the 2017-2019 period.
This potential absorption is evidenced by increases in both luxury residential selling prices and rental fees. For example, the rental fee of a two-bedroom luxury apartment in the city center has increased from USD$1,100-3,300 in 2016 to USD$1,200-3,500 in 2017.
The most successful luxury residence in Saigon is Avalon, located on District 1's Nguyen Thi Minh Khai Street. Over the past two years, Avalon's average price per square meter increased from USD$2,500/m2 in 2015 to USD$5,500/m2 in 2017. Although Avalon's residences operate on long-term lease agreements, the property is more attractive than other projects, which allow ownership but are located further from the city center.
Additionally, due to the limited residential land available in downtown Saigon, the potential of the luxury property segment has increased rapidly. Therefore, the selling price will continue to rise sustainably in the coming years. CBRE predicts the selling price of luxury properties will climb about 7% in the 2017-2019 period.
In addtion to limited supply, it is also very difficult to find luxury residential products that can be considered true luxury housing, as there must be a combination of three factors to create a genuine luxury residence: an exclusive, elite community; unique architectural design; and a sophisticated level of service. In today's luxury housing market, this trifecta is a rare find.
Serenity Sky Villas: A Unique Product in HCMC's Luxury Residential Segment
Serenity Sky Villas is located in one of Saigon's most prestigious neighborhoods, Ward 7 of District 3. Surrounded by the rich cultural and architectural heritage of old Saigon as well as lush greenery, this luxury residential complex sits in the most desirable location for Vietnam's super-rich. District 3 has long held a reputation as an elite residential neighborhood replete with French colonial mansions and green, tree-lined streets. This stunning setting combines a safe, secure environment with a convenient location moment from the city center.
With a limited 45 unique luxury residences, Serenity Sky Villas also provides its 45 elite homeowners with an exclusive community to call home.
As the first true sky villa concept in Vietnam combining the best of traditional villa and luxury condominium living, Serenity Sky Villas offers privacy and an unbeatable panoramic view of the city.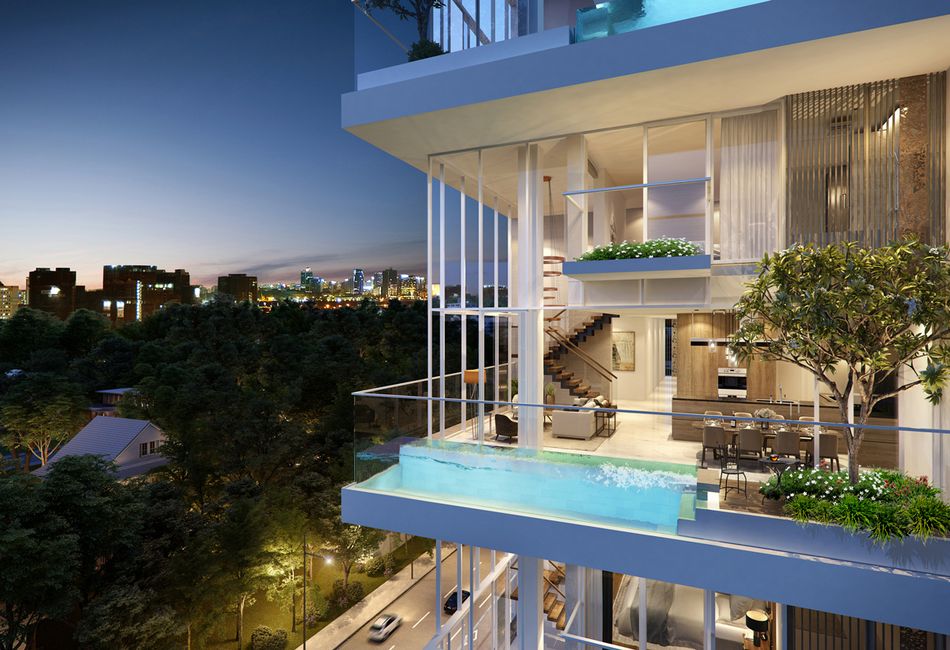 Beyond its location, Serenity's serviced residences are managed by the city's most reputable residential management company, Indochine Park Tower, affording investors peace of mind in the knowledge that leasing activities and property management will be cared for by an experienced and professional team.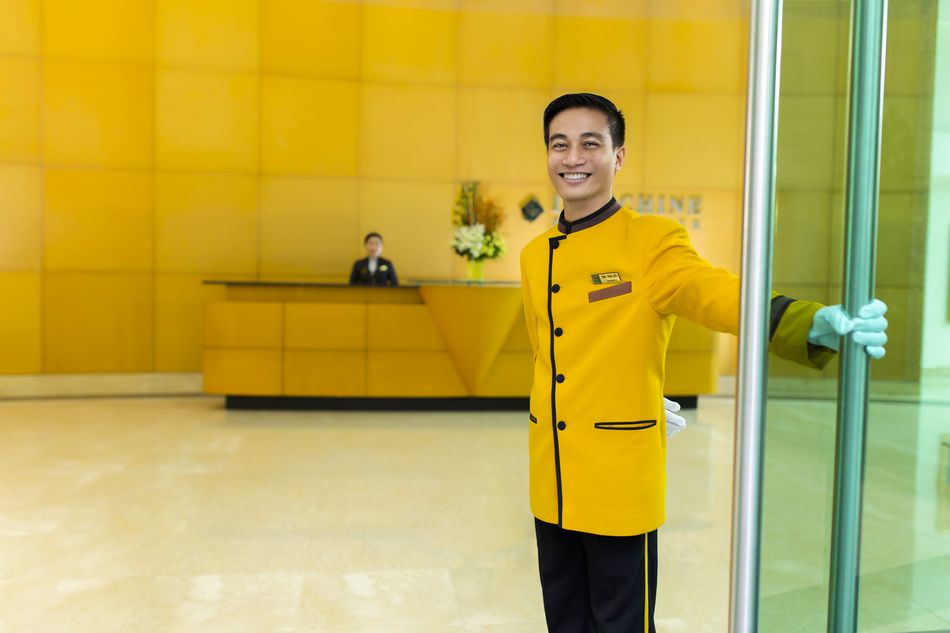 In particular, Serenity Sky Villas' concierge service achieves a level of quality typically available in five-star hotels and resorts, adding to the luxury amenities provided for its 45 discerning homeowners.
From a prestigious location to a unique architectural design, an exclusive community and a luxury level of service, Serenity Sky Villas present a worthy investment for those with strong finances and a vision toward the future.
Special offer: Down payment of only 30% until handover
To visit Serenity Sky Villas' mock-up, kindly book with us in advance via hotline number 089 861 7979 or on our website at http://www.serenity.vn. Our dedicated team will prepare a light snack and exquisite refreshments for you to savor while you discussing the project.