A bright yellow wall lined with old black and white photos of Saigon's Opera House, Notre-Dame Cathedral, some bustling street vendors and a long-gone casino leads up to Ca Phe Co Ba.
Stepping inside the boutique coffee shop, one feels as if they have leaped back in time to a quieter, simpler era. The aesthetics, ambience and service eschew brand-driven modernization and instead allow guests to connect with Vietnam's past.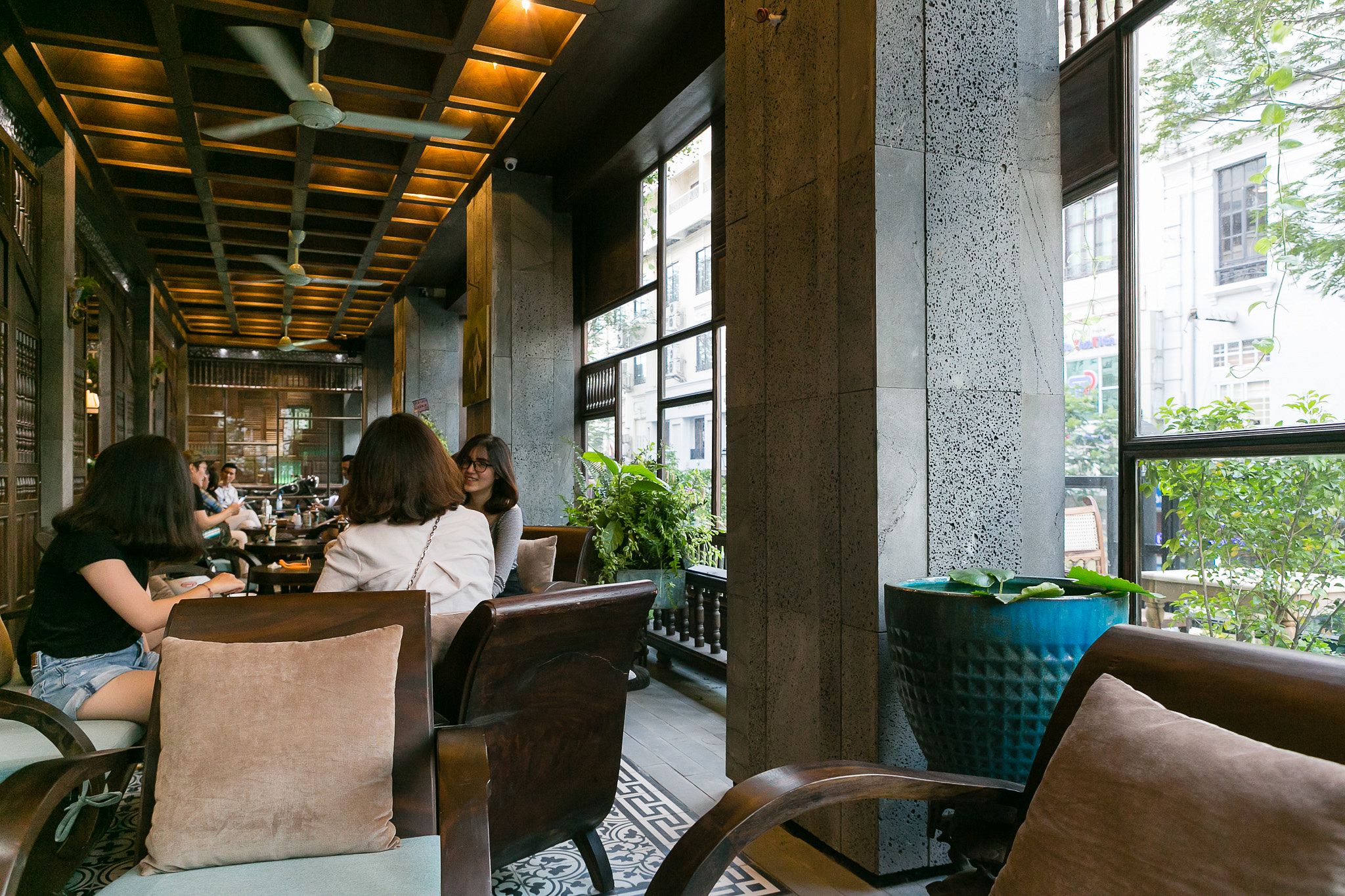 Motorbikes navigate dirt roads beside women riding bicycles in ao dai and non la; a rickshaw sloshes through warm spring rain; and, sunshine falls on colonial architecture - the large paintings hung throughout Ca Phe Co Ba depict Saigon years ago. The coffee shop's interior is straight out of this time period. In one corner, a large, decades-old stereo system rests in a wooden case amongst cassettes from Vietnamese pop singers of the 70s and 80s. A classic radio, typewriter, abacus, lanterns, and gramophone are scattered on shelves and alcoves throughout the airy space.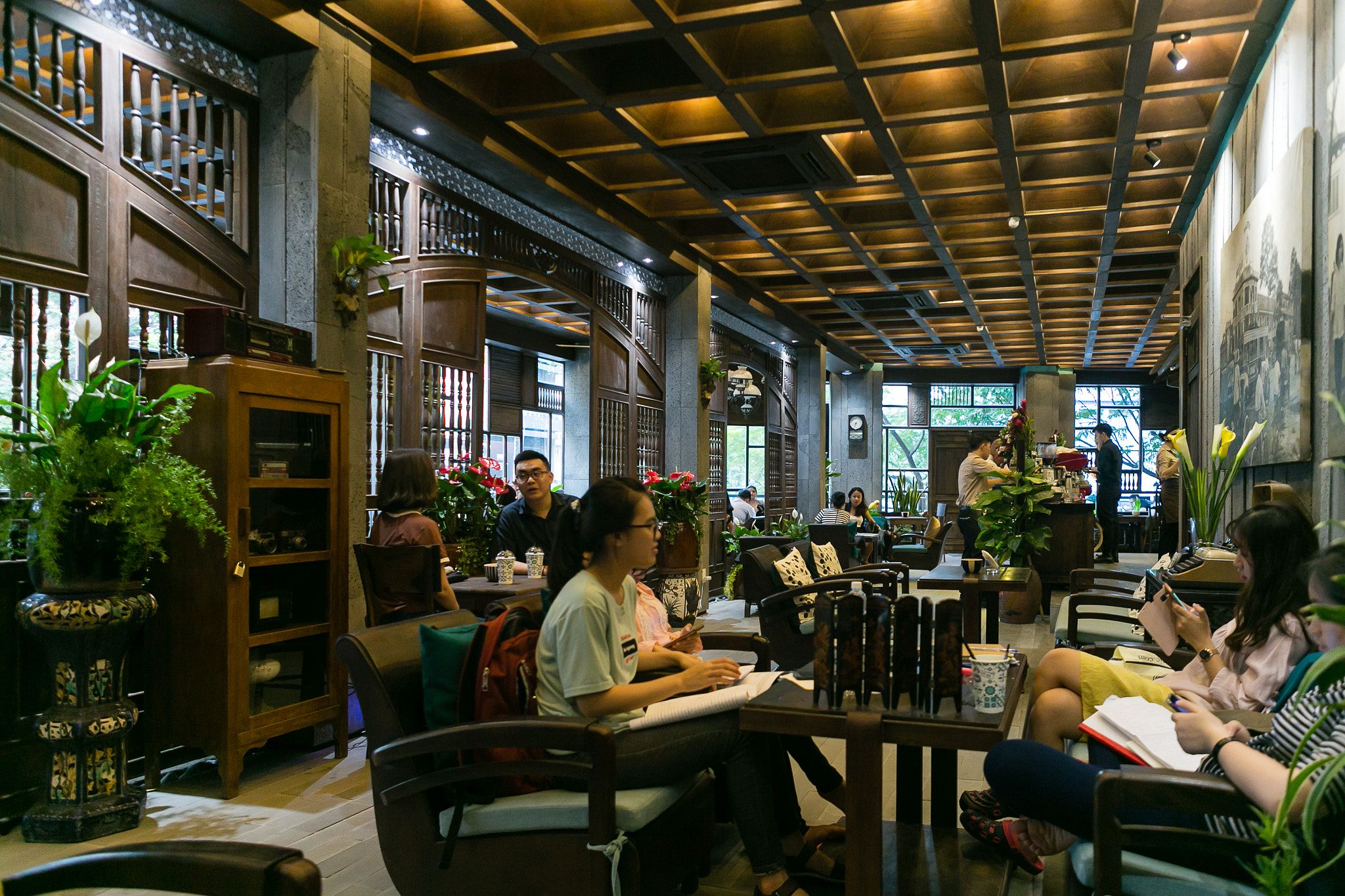 Beyond its decor, the building's architecture itself recalls old traditions. Walls, doors, tables and counters are all constructed with rich, dark wood. The pillars and latticework remind guests of the hand-constructed homes, shops and restaurants that are rapidly being lost to the frantic wrecking and rebuilding of the city. While some of those original places tend to be rather cramped, Ca Phe Co Ba stands out thanks to its size. The enormous, multi-room venue with high ceilings is so spacious that a classic BMW motorbike and Honda Cub - two of Saigon's most iconic 20th Century vehicles are hardly noticeable, tucked in an back space.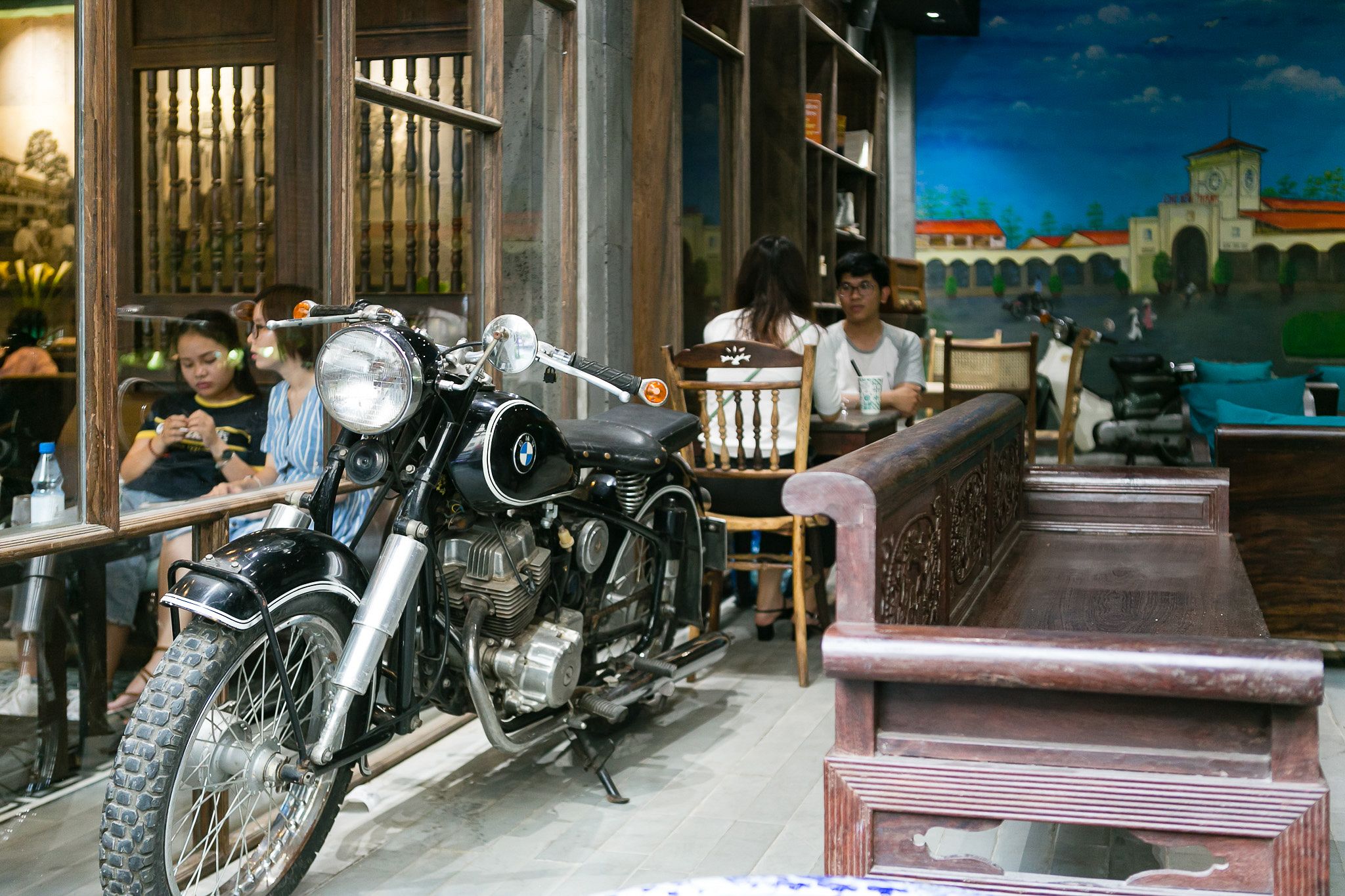 Ca Phe Co Ba successfully captures historic Saigon's abundance of greenery. Fresh lotus stalks and blooming birds-of-paradise fill the air with sweet scents and every table features a bright floating flower in water dishes. A prominent plot of plants and fish-filled pond as well as small trees on the wrap-around balcony call to mind the peaceful family gardens found in the city's remote suburbs. It feels decades apart from the hectic street below. The space is particularly nice at dusk when the sun sets, a cool breeze whisks in and the busy workday slowly slips away.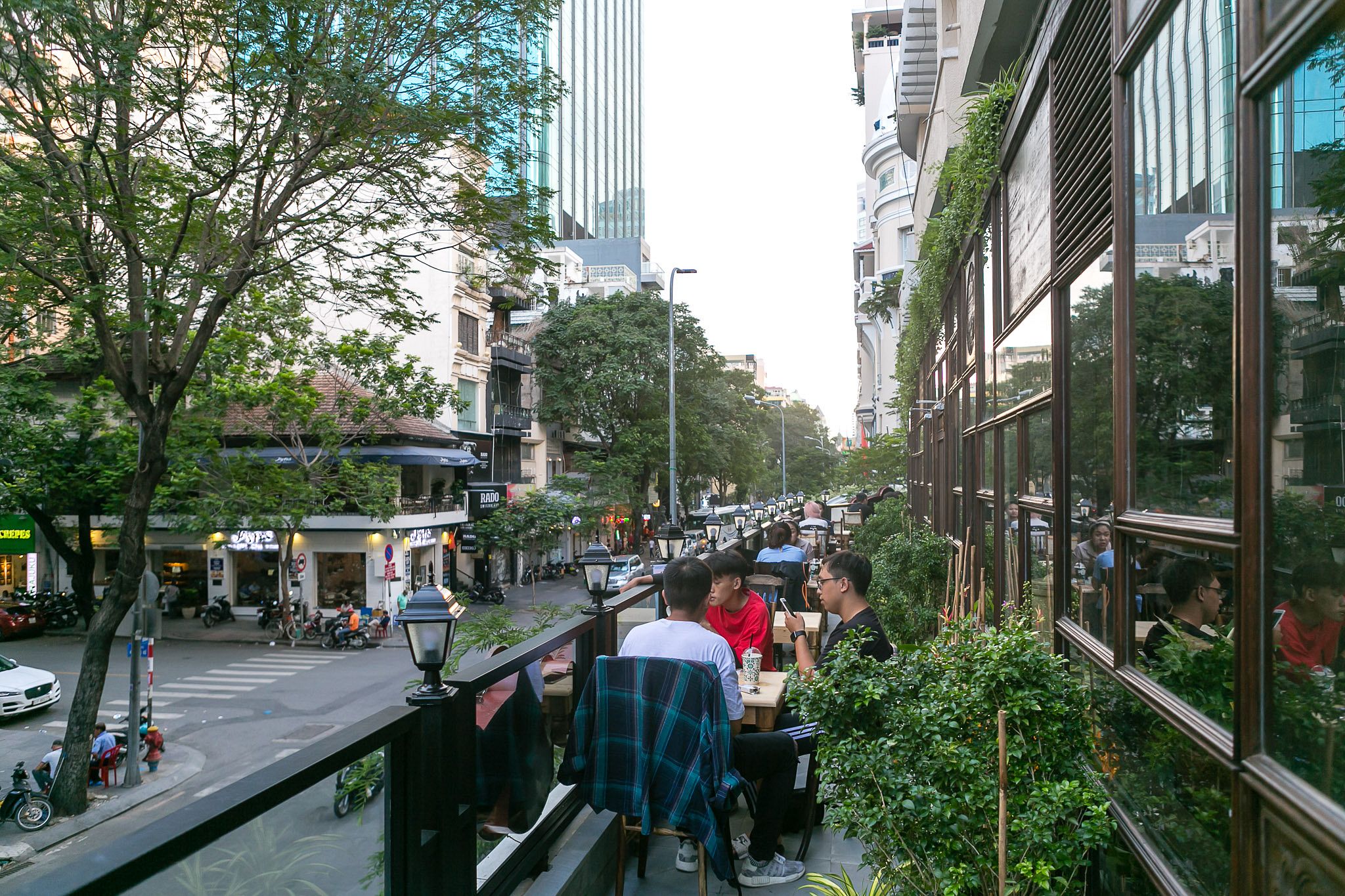 As Vietnam continues its breakneck economic development, international coffee chains are rushing in. These shops offer quick service, but without the soul or charm of the family-run shops of yesteryear. Ca Phe Co Ba offers the contrasting experience of lounging in a small neighborhood spot without stress or a sense of impersonal commotion. Because it reminds one of home, guests can comfortably chat with friends, read or do work the same way they might in their own living room. The cool air conditioning and soft sashay of Vietnamese music and modern acoustic jams further establish an environment that seems to defy the passage of time.
The menu at Ca Phe Co Ba reflects the simple, easy atmosphere. The fresh Vietnamese phin coffee, ice blended drinks, teas and juices offer casual refreshment. For those looking for a more health-conscious drink, the shop also serves signature concoctions made with Vietnamese herbs, aloe and grass jelly. The beverages aren't flashy or exotic but instead provide a traditional experience created with quality ingredients.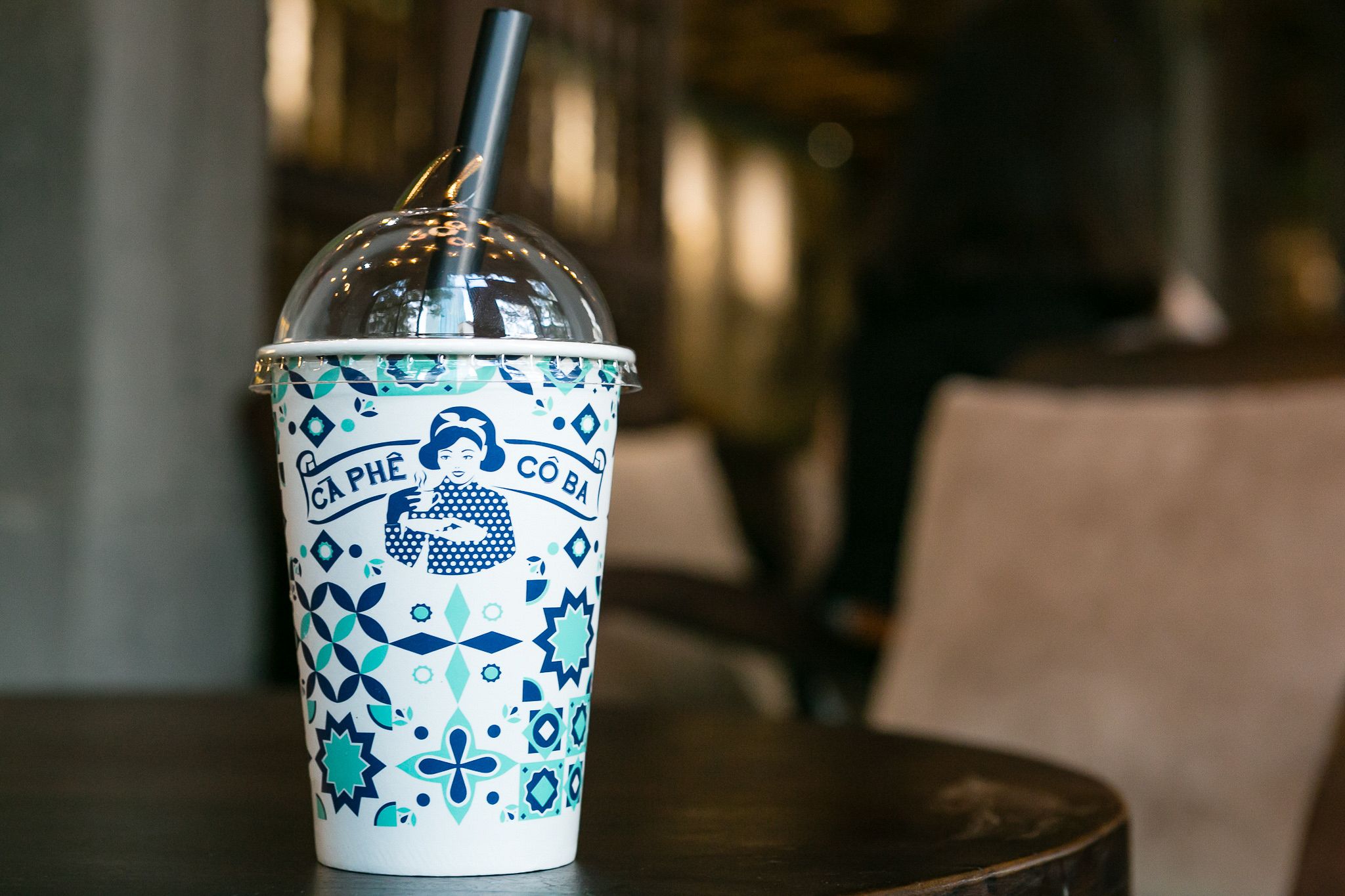 Beyond the design and atmosphere, a unique aspect of Ca Phe Co Ba is its location. While the city is filled with numerous shops committed to retaining the city's coffee heritage, many of them are in far-flung or inconvenient locations. Ca Phe Co Ba, however, is situated in the center of District One. Within walking district of the area's many offices, shopping venues and tourist attractions, it is the ideal place to rest after work or relax on a lazy day off.
While Saigon sprints forward, many people are eager to experience the city as it once was. Ca Phe Co Ba helps them do just that. Whether visitors are tourists in search of a place that no longer exists or residents wishing to return to simpler times from their past, the coffee shop's design, decoration and ambiance serve as a peaceful time capsule inside which to savor a slower pace.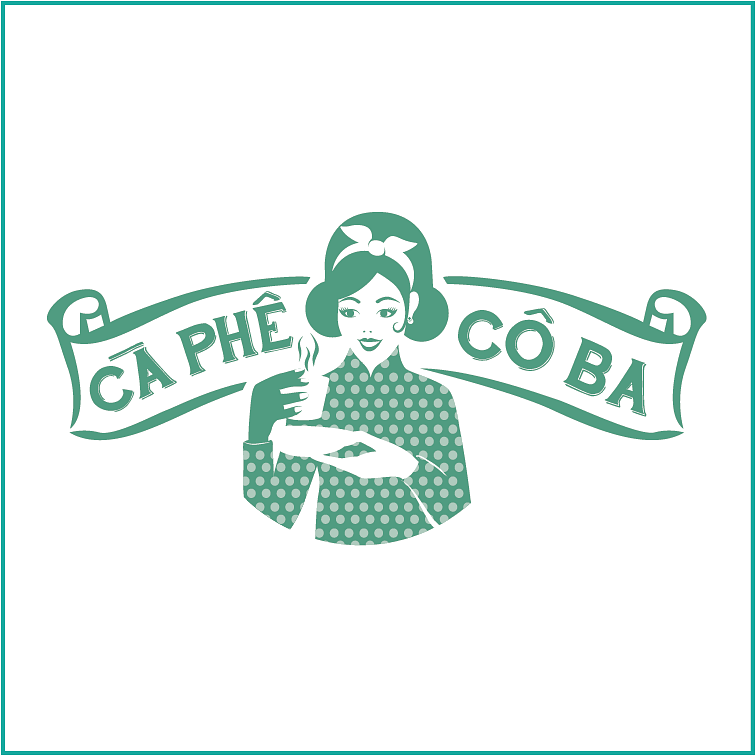 7:30am – 11:00pm
1st Floor, 2 Dong Khoi, Ben Nghe, D.1, Ho Chi Minh City