Phu Quoc's rapid rise in popularity has come, in part, thanks to people's desire to escape claustrophobic cities and their accumulation of traffic, construction noise and hectic routines, and connect with nature.
And while the 574-square kilometer island off the coast of Cambodia is more spacious than many people imagine, development has ramped up drastically, with numerous international flights resulting in increasingly crowded stretches of resorts on the island. Large sections, however, remain relatively pristine, especially on the northern end, where Fusion Resort Phu Quoc rests near the national forest.
"Here, try this!" my Fusionista, the resort's version of a personal concierge, Nguyen, says while leading me to my room. Plucking a light purple fruit from a tree, she explains: "This is a sim berry, a specialty on the island." The somewhat tart, subtly floral berry grows naturally on the expansive property, along with a variety of colorful flowers, palm trees and bushes. The carefully manicured grounds make a great first impression and serve as the ideal location for a romantic getaway or family-focused vacation.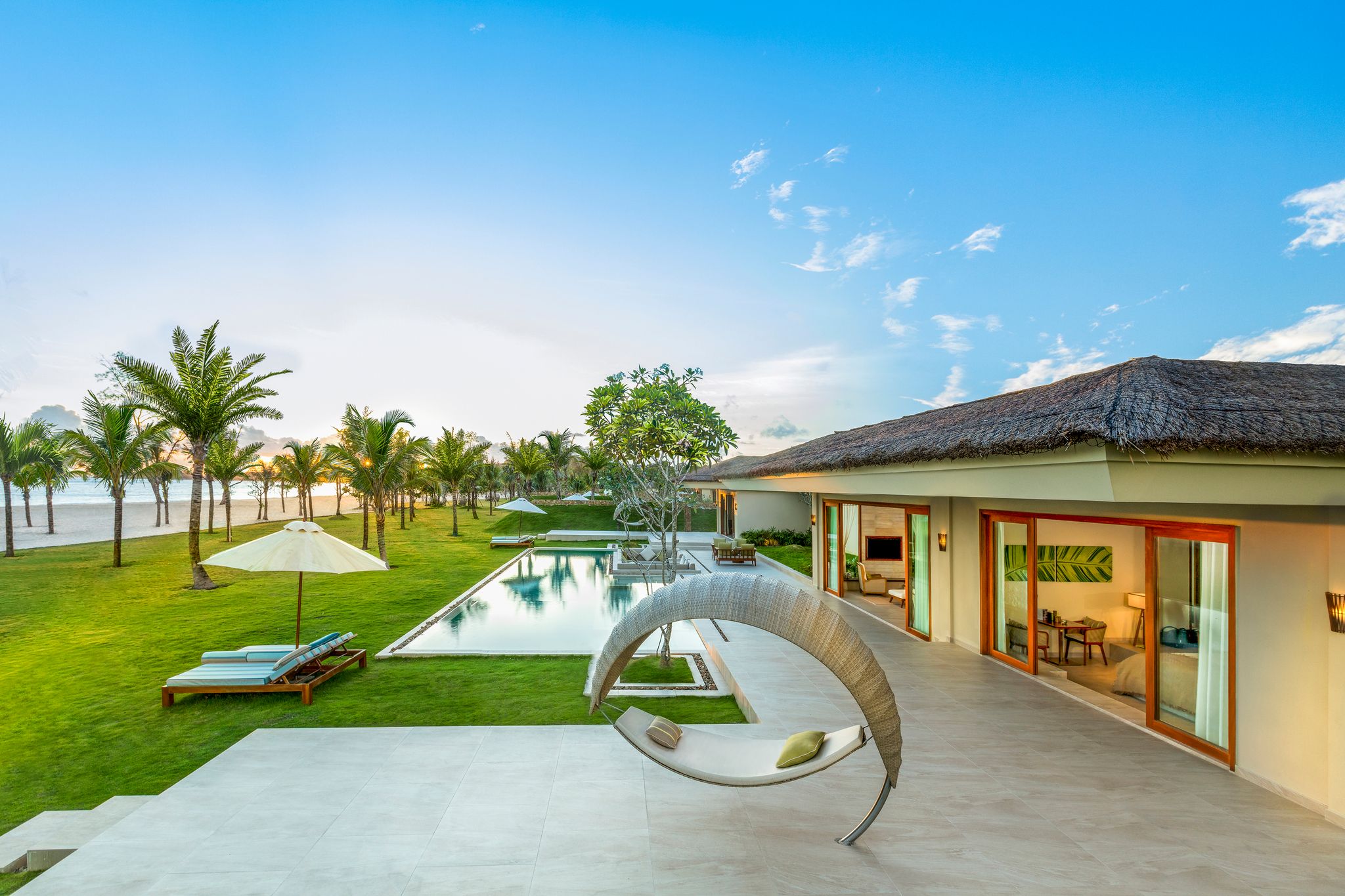 During a visit earlier this month, Peter Neto, the resort's general manager, explained that in the not-so-distant past, when the island was largely undeveloped, this northern region was neither good for growing crops nor especially near any suitable port for fishing, and thus it remained largely untouched. It retains that sense of remoteness and privacy to this day.
"Fusion's design team envisioned a resort where guests would feel at home from the moment they walk in," Neto explained when discussing the layout for the resort, which consists of 130 private villas spread across 24 hectares. Each villa has its own private pool and the natural, gradually sloping walls that surround each one allow guests to rest in the spacious gardens and savor a sense of isolation. The shade trees lining the walkways and large room windows revealing verdant swaths of grass instantly remind people of what they are missing out on when living in a concrete-cluttered metropolis.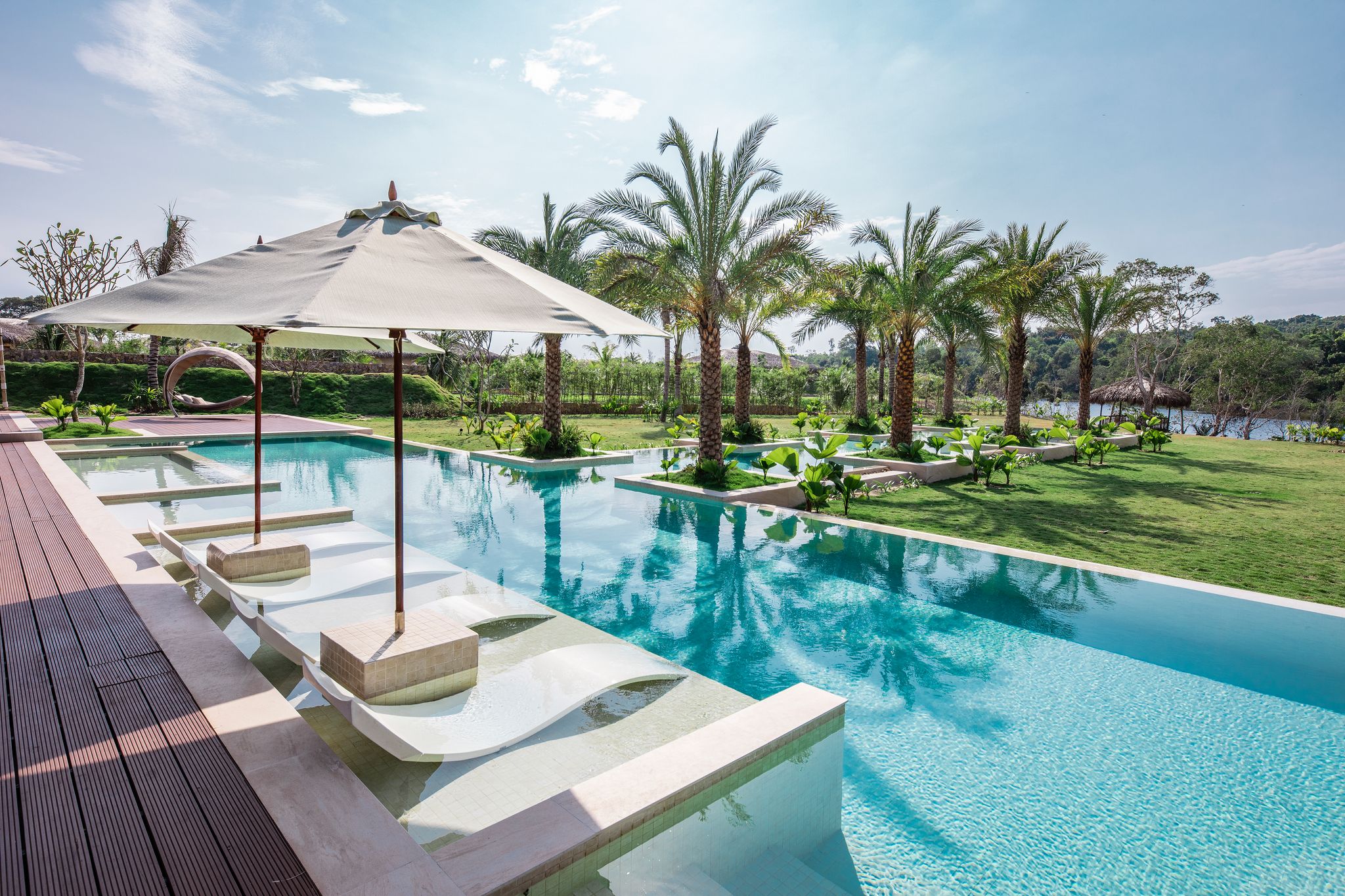 The property is bordered by a river on the north side and 240 hectares of native jungle to the south. The 5.3 km private road weaving through the thick forest and down the beach is perfect for hiking, running or cycling with one of the bikes available for all guests. Among the other opportunities to enjoy the outdoors are a tennis court and adventure club for kids filled with games and activities.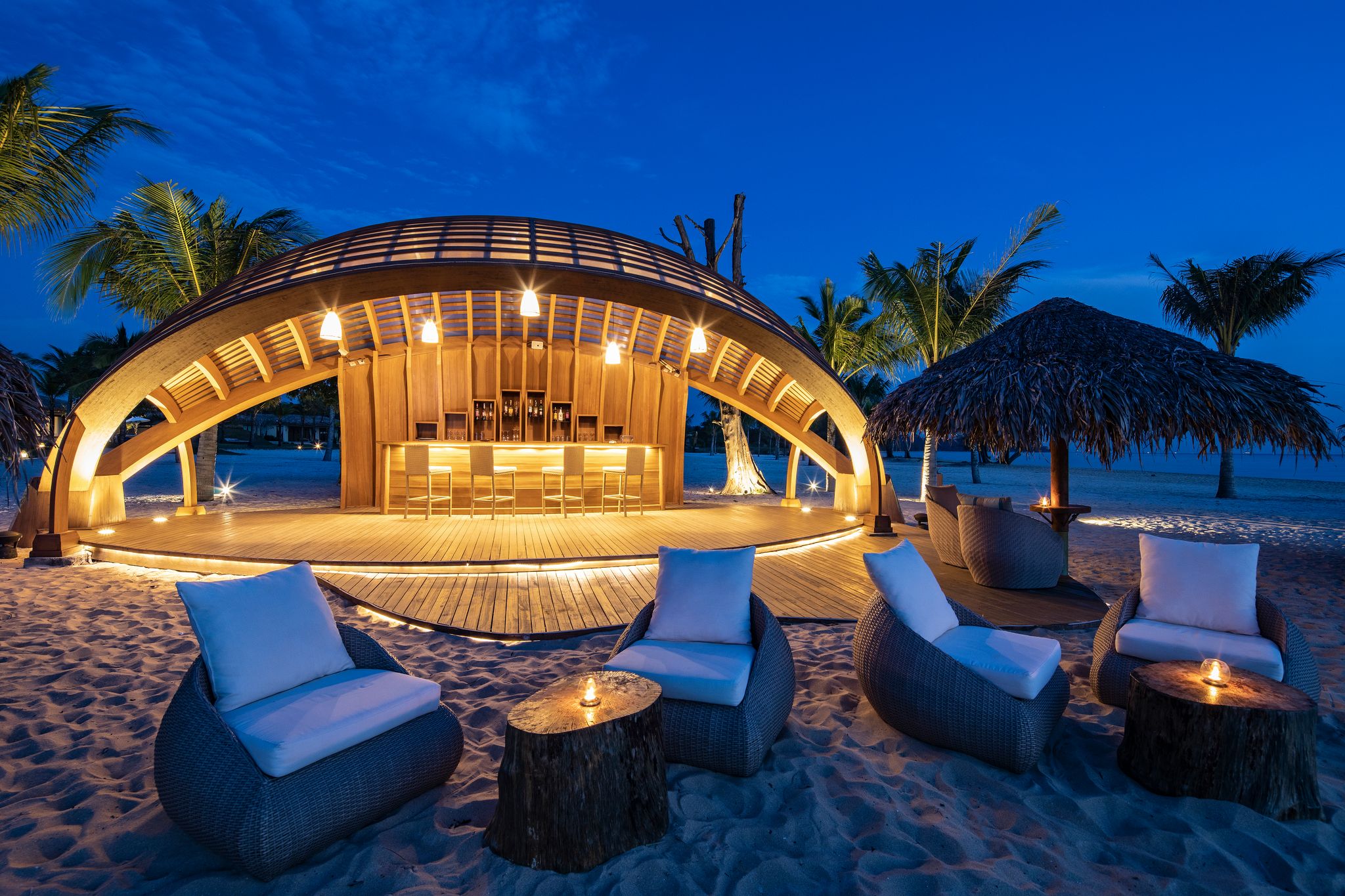 Additionally, the wide stretch of meticulously managed oceanfront allows visitors to play volleyball, go kayaking or simply lounge at the beach bar sipping on a tropical drink while watching a beautiful sunset.
While the ocean, of course, offers people a chance to swim, Fusion also features two large public pools. One is a relaxing spa pool, and the other an infinity pool that seems to spill directly into the sea, which makes it among the resort's most popular Instagram spots, especially as a sunset softly enflames the tips of waves in the background.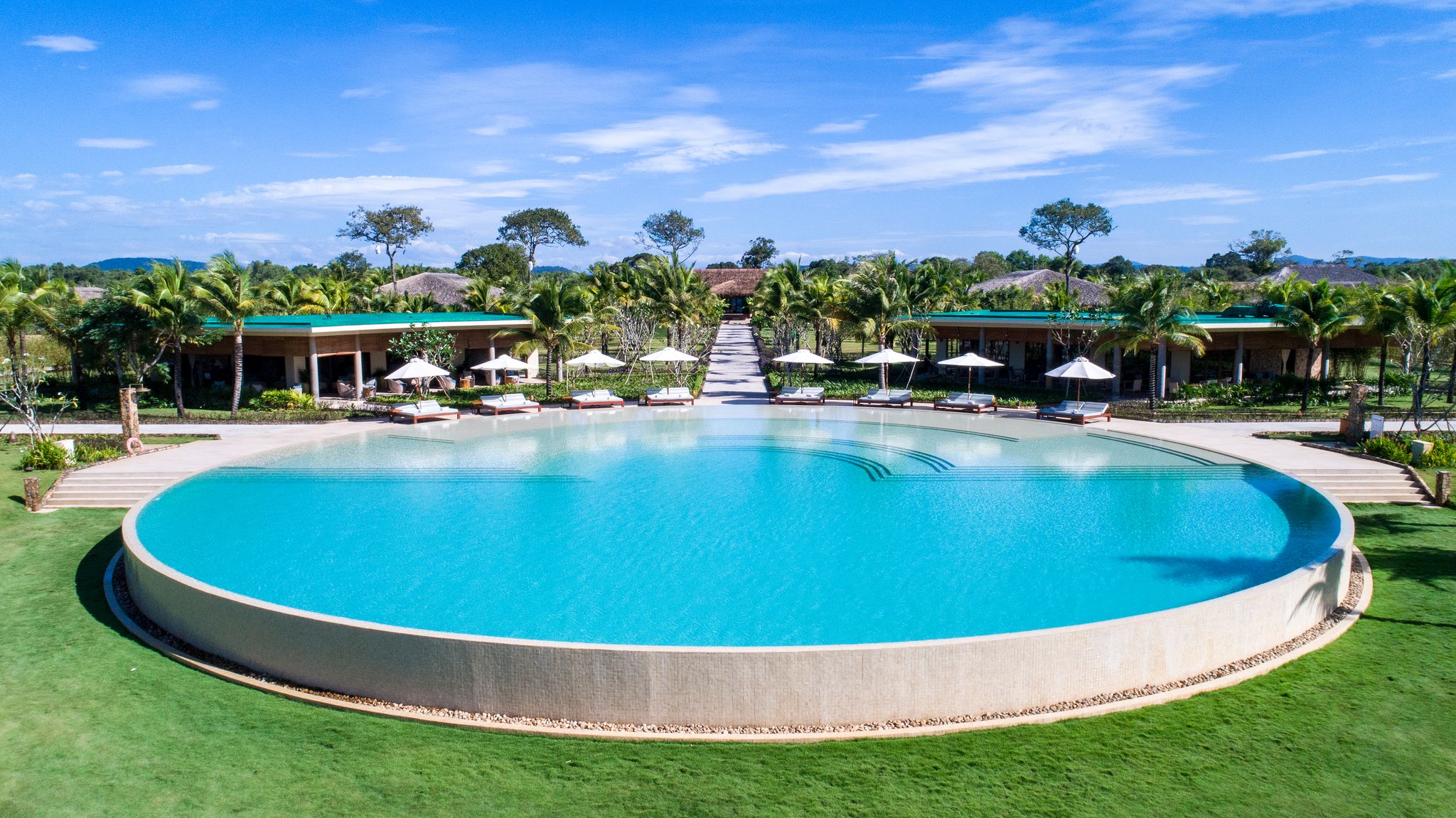 The plants growing on the grounds are far from just ornamental. The pepper is collected and used for essential oils in the spa, along with the aloe vera employed in various treatments. A popular bee farm not far from the resort provides Fusion with honey for use in its three dining locations. It is also sold in the gift shop for those looking to bring home a sweet reminder of their vacation harmoniously spent with nature.
Considering the centrality of nature and green space to the bliss of one's stay, Fusion places great importance on protecting it. Through small acts like replacing all plastic straws with paper and rice alternatives and abandoning single-use shower essentials, they help each guest leave a much lighter footprint. They also have grander visions, including teaming up with the World Wildlife Foundation and other Phu Quoc resorts to reduce and reuse plastic, as exemplified by the large fish statue on the sand that serves as a receptacle for recovered rubbish. They are also researching a system that will allow them to do away with all plastic bottles used in the resort.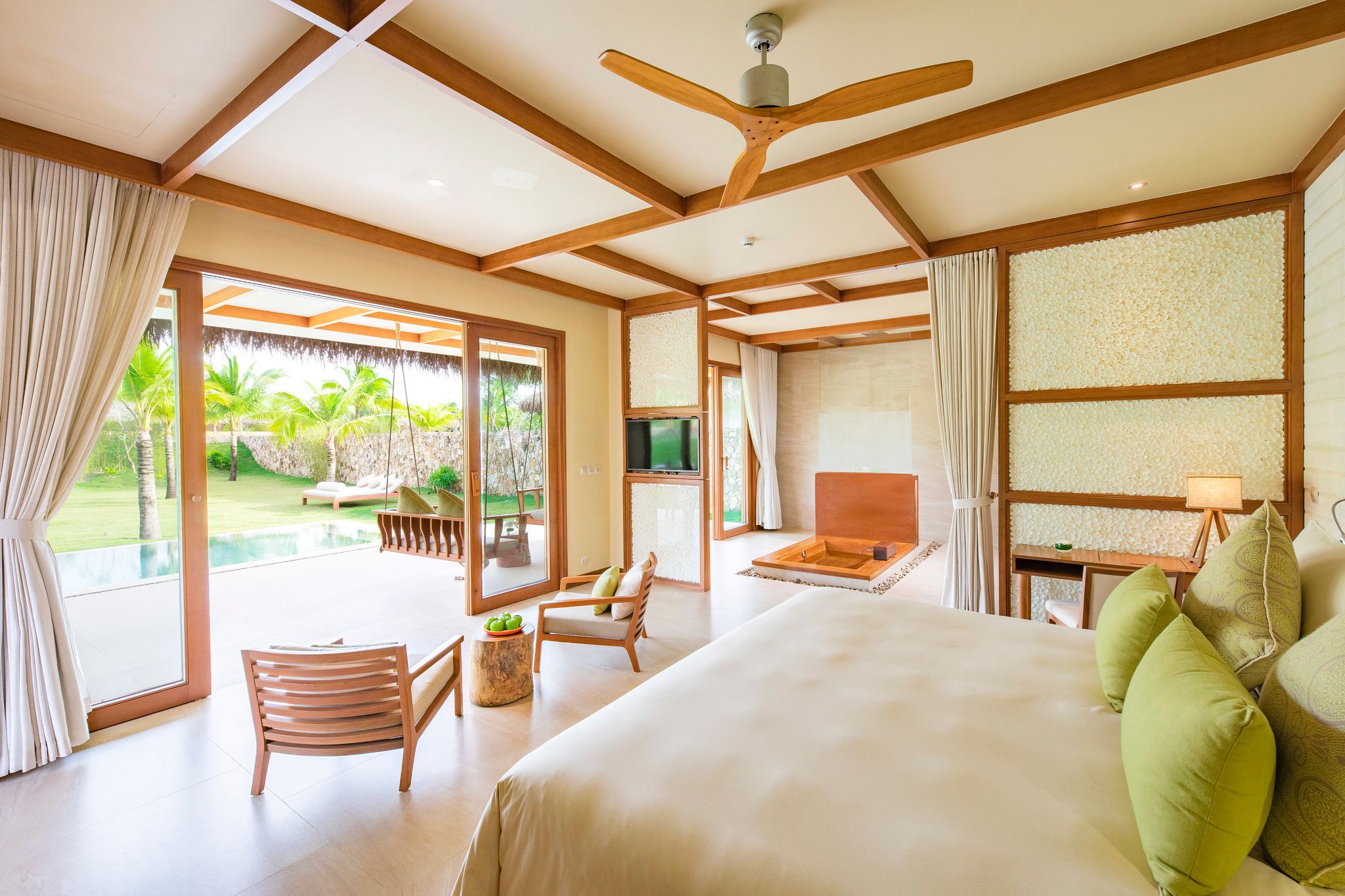 Whether looking to spend some quality time with friends and family or a special couple's retreat, the clean, nature-filled expanses of Fusion Phu Quoc make for a perfect setting. The elegant, understated rooms with soothing jet bathtubs and shell-accented walls create a cool environment great for lounging if one prefers the indoors over a private backyard and pool. In contrast, the large grounds foster a variety of activities for the adventurous. Such diverse ways to savor nature and experience serenity make Fusion a truly special destination.
+84 297 3690 000
Vung Bau Bay, Cua Can Village, Phu Quoc Island, Kien Giang Province, Vietnam

10.307573, 103.875870