Given the size of the overseas Vietnamese diaspora, it comes as little surprise that the community has had a huge influence on the cuisines of countries around the world.
One of the most notable such contributions is Viet-Cajun food, a fusion which began in the ultra-diverse Texas city of Houston. Short for Vietnamese and Cajun, this cuisine is a mash-up of Vietnamese flavors and the ingredients traditionally used in Cajun dishes in coastal Texas and southern Louisiana.
The best-known iteration of Viet-Cajun food is Vietnamese crawfish, an immigrant take on the Cajun boiled crawfish that are so popular along the American Gulf Coast and in my hometown, New Orleans. This tasty culinary mash-up has received prominent attention recently thanks to two Netflix shows, David Chang's Ugly Delicious and the travelogue Somebody Feed Phil.
The classic Cajun boil is fairly simple: a pile of crawfish is boiled in spicy seasoning along with potatoes, sausage, garlic and corn, and that's it. I grew up attending sweaty, beer-fueled crawfish boils every spring in New Orleans, and they are part of the lifeblood of the city.
Oddly enough, however, Vietnamese crawfish have not made their way to the city, even though it is home to a large Vietnamese community and located in a region known for producing the critters. Chang expresses frustration over this in his episode on Viet-Cajun food, which features segments in Houston, New Orleans and Saigon. He finds the hard-headed traditional take on boiled crawfish that my fellow New Orleanians hold dear to be too rigid.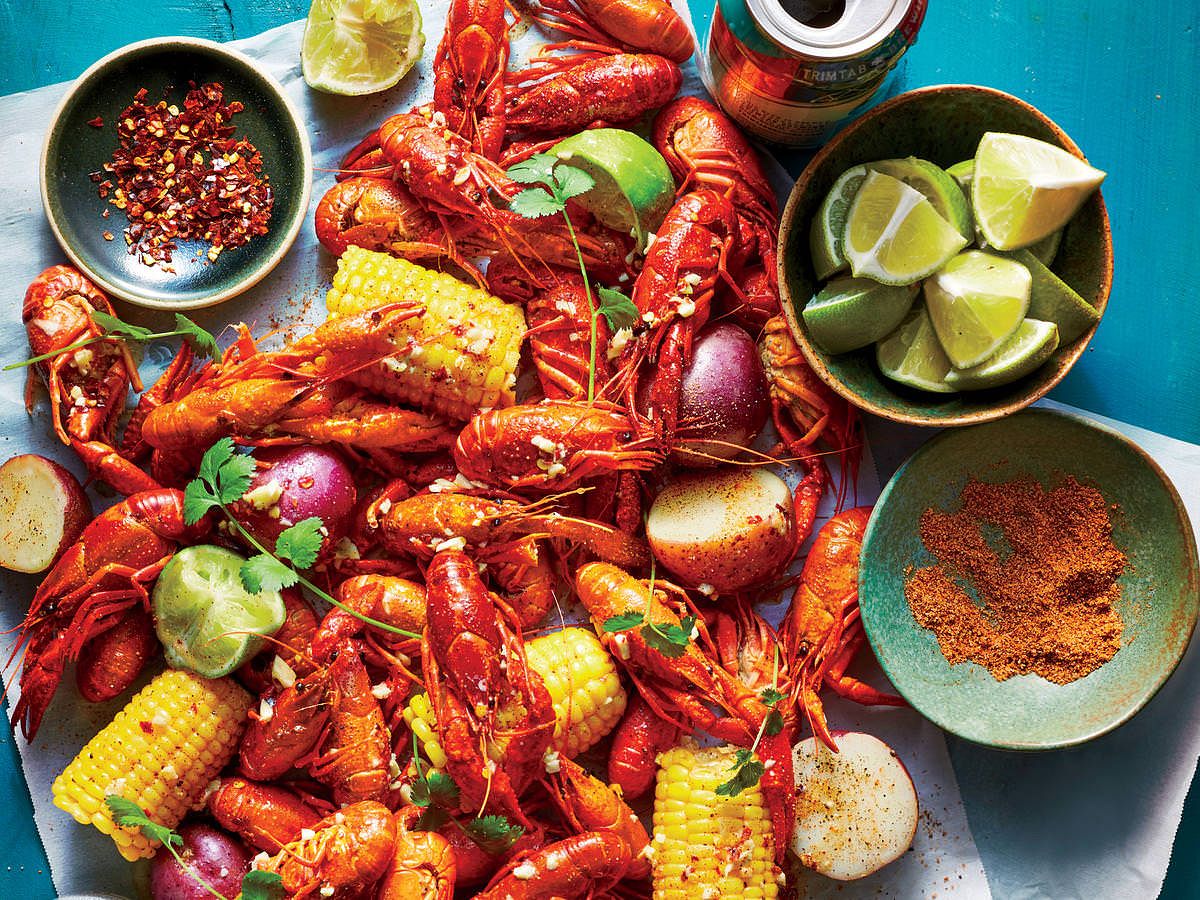 Houston, on the other hand, has embraced Vietnamese crawfish and other Viet-Cajun dishes with open arms. This style of boiled crawfish features ingredients like orange wedges, apple slices, celery, lemongrass and more. Trong Nguyen, the owner of local mainstay Crawfish & Noodles, was even nominated for Best Chef: Southwest for the 2018 James Beard Awards.
Fortunately for Saigoneers, Viet-Cajun cuisine can be found here thanks to Nickie Tran, a Saigon native who grew up in Houston. A few years ago she returned to Saigon with bags of Louisiana crawfish boil spice in her luggage, and a series of coincidences led to her opening Cau Ba Quan, a seafood restaurant on Hoang Sa Street in District 1.
On opening night the chef she had hired didn't show up. "I was thrown into the kitchen without knowing how to cook, and I didn't know how to make traditional Vietnamese food…so I just made something that people didn't know so they wouldn't be able to criticize me," Tran says. "And it worked for some reason."
Tran doesn't make Vietnamese crawfish since the crustaceans are frozen here, but she uses her Houston background to create her own style of Viet-Cajun cuisine, which she calls "Viejun".
"I use the Cajun salt to make grilled fish and I do fresh river prawns," she explains. "The texture is a little bit like crawfish, but it's meaty and fresher and more local."
Tran never expected her restaurant to become known to global TV audiences, but her big break came when Chris Shepherd, one of the most acclaimed chefs in Houston, swung by Cau Ba Quan.
"I didn't know who he was until one day I saw my name in the Houston Chronicle and he said it was the most mind-blowing restaurant that he came across when he was in Southeast Asia," she shares. Shepherd recommended Tran to David Chang, and the rest is history.
Viet-Cajun cuisine is emblematic of both the impact Vietnamese communities have had overseas, as well as how food movements travel around the world.
After the war, thousands of Vietnamese settled in southeast Texas and the Mississippi River delta in Louisiana, regions that bear a resemblance to the Mekong Delta. Some became fishermen and cooks, and in the ensuing decades, they created a wholly unique cuisine – part Vietnamese, part American – that has taken major cities by storm. Vietnamese crawfish are also popular in Atlanta and Los Angeles, and they will soon arrive (finally!) in New Orleans as well, that bastion of traditional Cajun crawfish.
This cuisine was created by people who left Vietnam, and it has now returned thanks to the likes of Nickie Tran, an accidental chef with no cooking background who now runs a restaurant featured on two prominent television shows. I love my traditional, old-school Cajun flavors from New Orleans, but it's hard not be impressed by this journey. Plus, the food is damn delicious.