A new art project depicts a đàn tỳ bà and a đàn nguyệt — two of Vietnam's most iconic instruments — on fictional stamps.
Hanoi artist Nguyen Minh Trang's meticulously hand-drawn set presents in gorgeous black and brown ink the instruments used throughout Vietnam for various traditional forms of traditional music, including Hanoi's popular ca trù.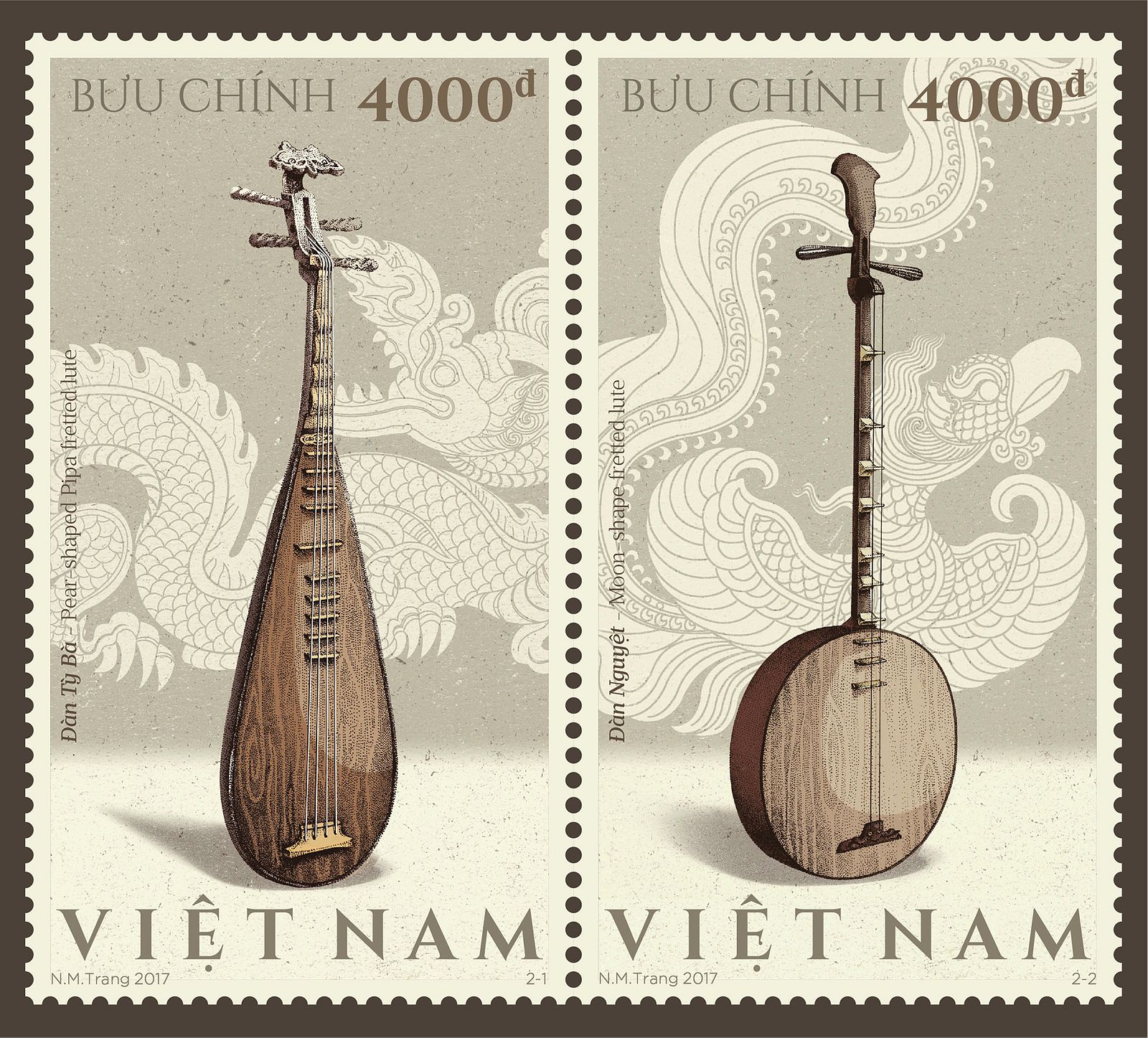 In addition to detailed backgrounds featuring the country's familiar dragon and phoenix images, the two different stamps include brief descriptions of each instrument: đàn tỳ bà is a "pear shaped Pippa fretted lute," while đàn nguyệt is a "moon shaped fretted lute." They are accompanied by a custom-made stamp describing the project.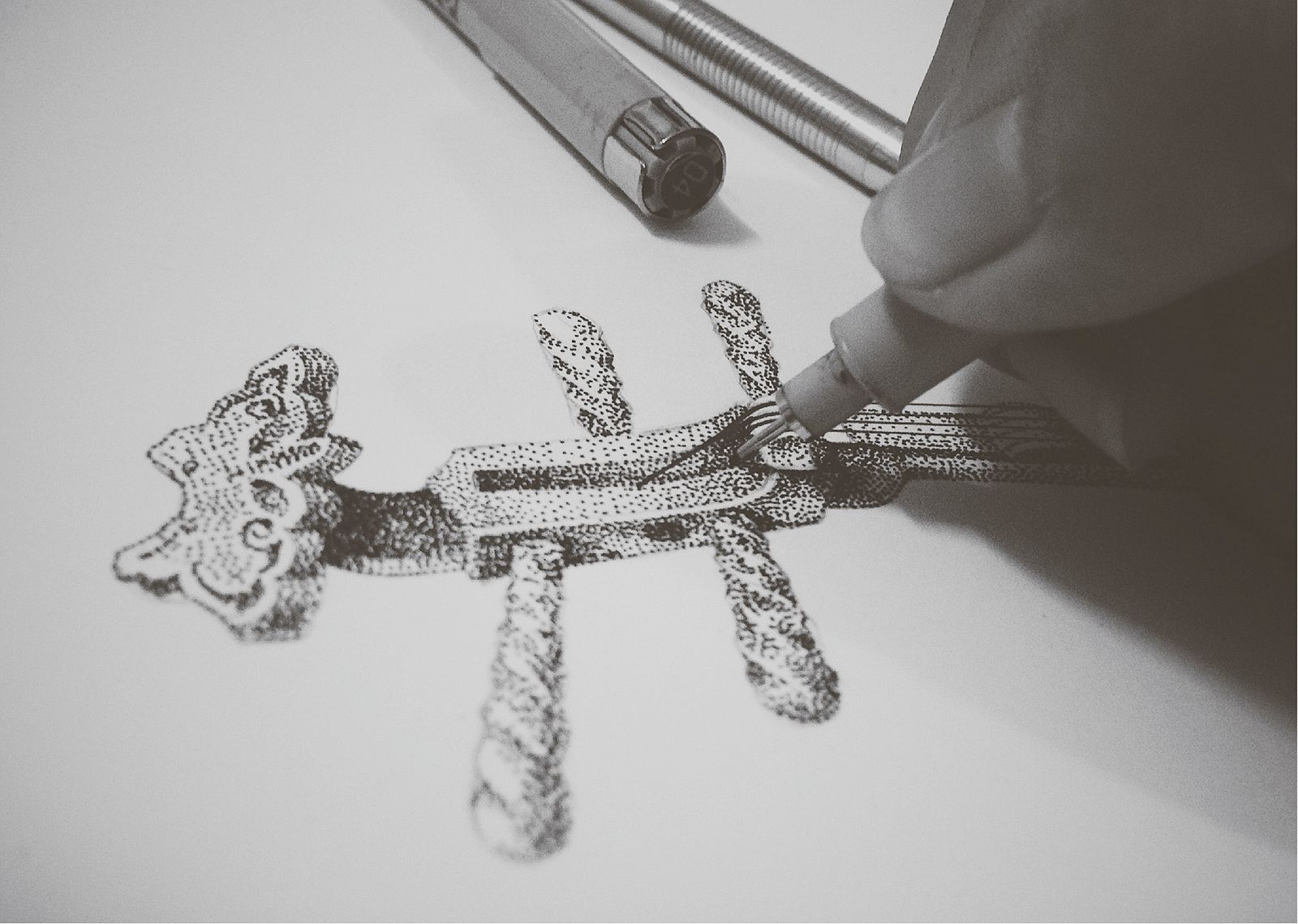 While not official postage, they do articulate the cultural power of stamps. Nguyen Dai Hung Loc, chairman of the Ho Chi Minh City Stamp Club said: "By collecting stamps, we have a chance to learn about Vietnamese and other countries' history, geography, people, and more … [s]tamp collecting is an ambassador that creates a bridge of friendship."
Trang is currently a design student at the Hanoi University of Industrial Fine Art. Her work frequently focuses on Vietnam, including the delightfully whimsical portrayal of different districts in Hanoi that she hopes "bring joy and happiness to anyone who looks at them." Trang is also a freelance designer. You can check out her other works on her personal Behance portfolio here.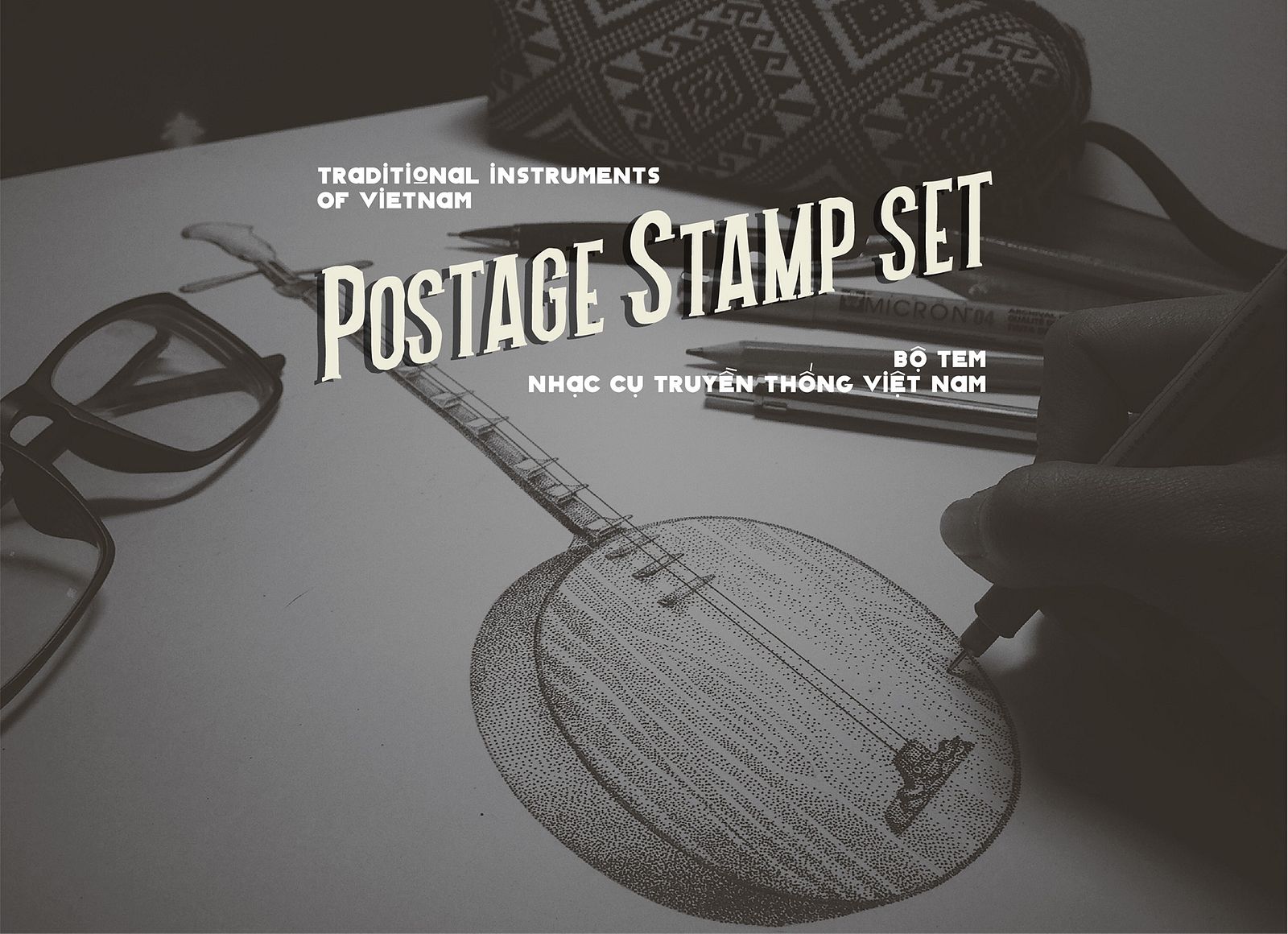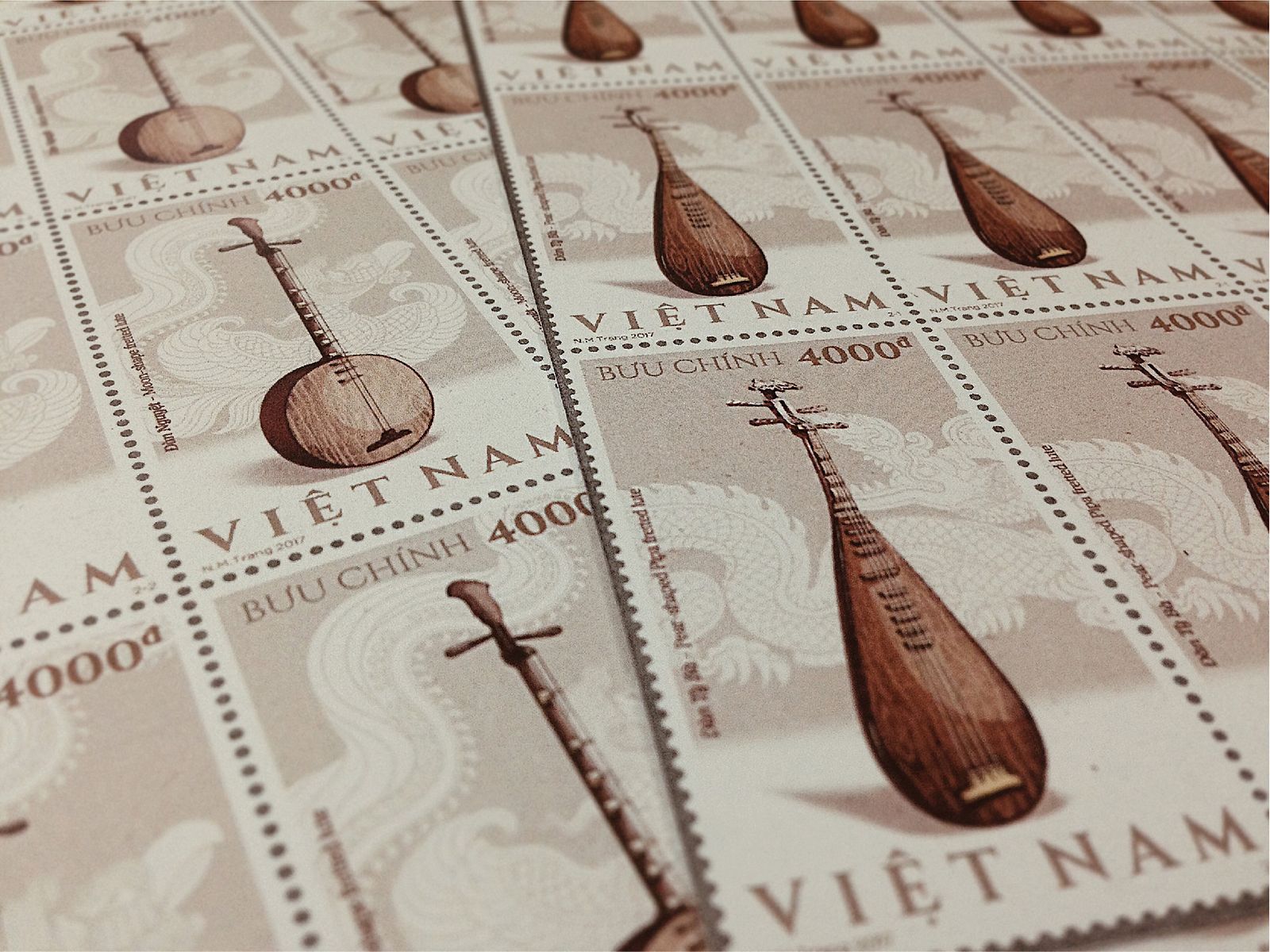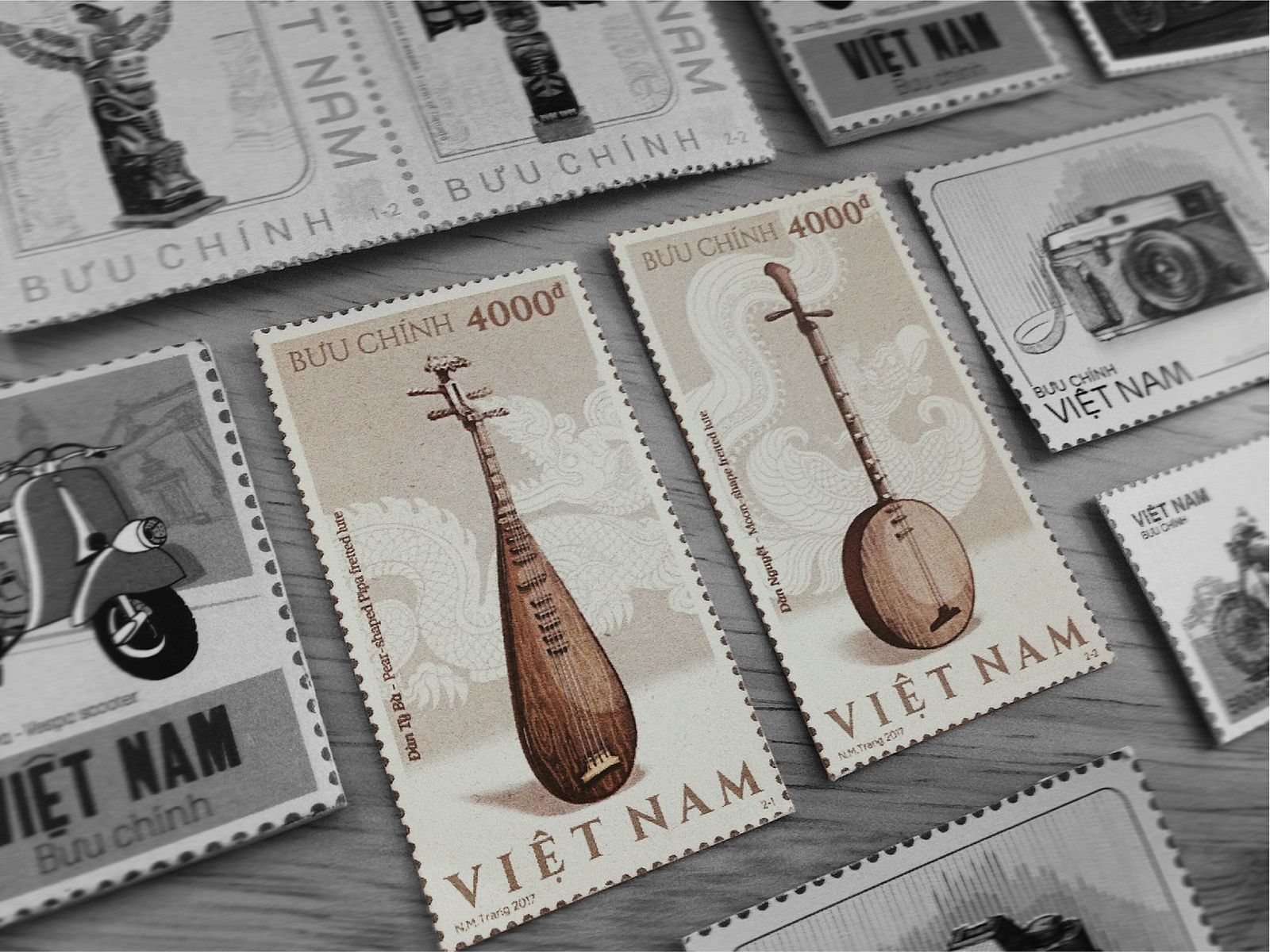 [Photos via Behance user Trim Possible]
---

Related Articles:
---