Thao Dien is known to some as a quiet neighborhood, despite its ongoing development projects. Upscale restaurants and fancy cafes are plentiful, serving a range of gourmet food and drinks. Yet, in between high-end eateries and tube houses, at times we can find a few places where we kick off our shoes and feel at home, such as this cozy cafe near the Thao Dien Market.
Thổ means "earth," one of five elements in eastern culture, which fits because nature certainly serves as the inspiration for this cafe. Woven lampshades illuminate a sitting area teeming with lively decorations. Our eyes are drawn to the unusual hanging dreamcatchers and quirky dolls on wooden shelves. Many ornaments on the shelves spark curiosity. A dark red tapestry faces the shelves and flows gently in the blowing fan. The friendly owner, Luan, is happy to explain the origin of each if inquired.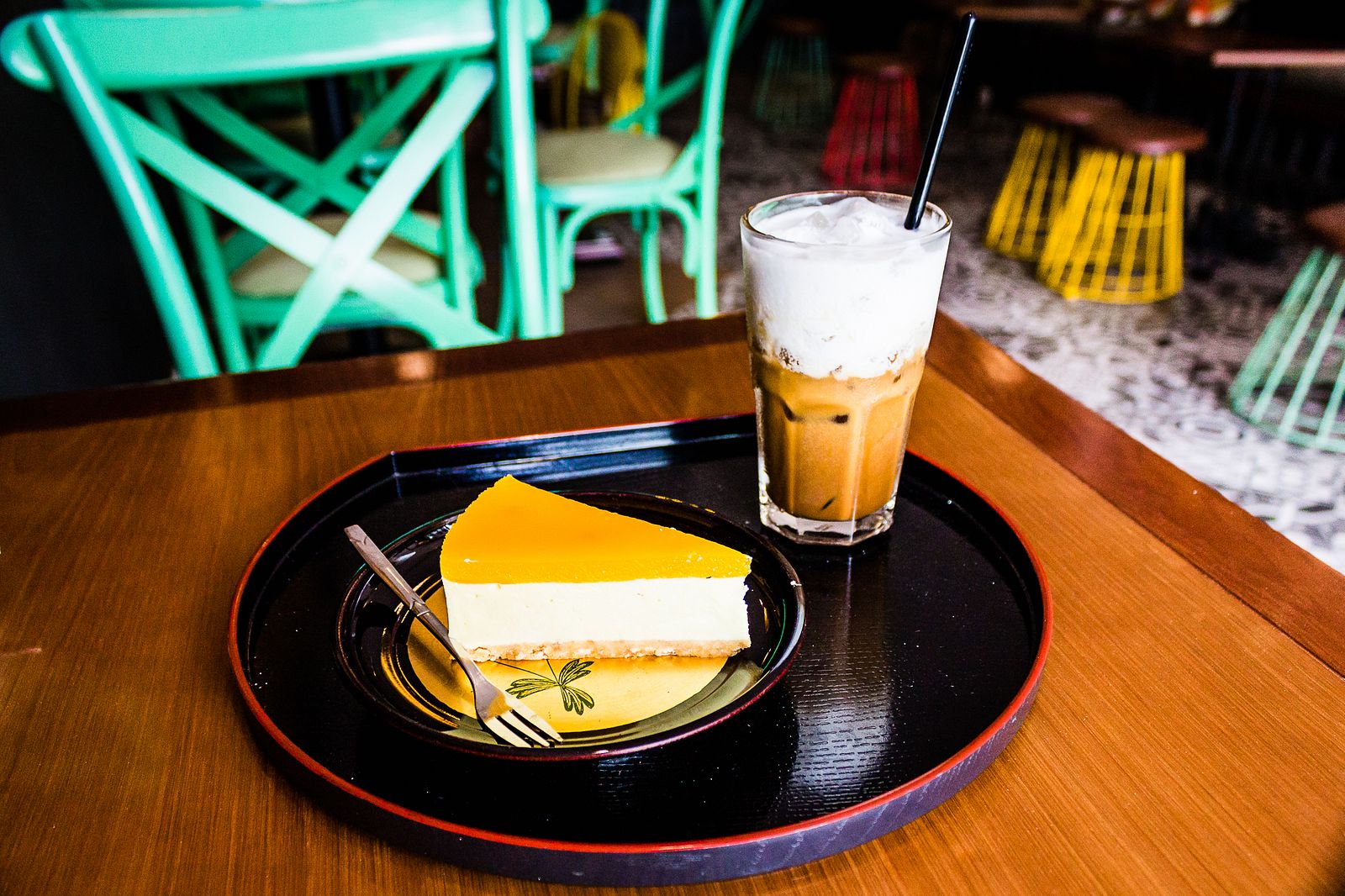 Many people come to Thổ Cafe for the cà phê cốt dừa (coconut milk coffee) since the style is distinctly Hanoian, which is a rare treat in Saigon, according to Luan. Chains like Cong Caphe, for example, swear by their own concoction of coconut coffee, but theirs is, in fact, a coconut smoothie with added coffee instead of Hanoi's unique coconut milk-infused coffee.
After stirring, the drink at Thổ is a lovely pairing of creamy texture and bitterness from the coffee. Cà phê quê, or rustic coffee in Vietnamese, is also a hit here for those who prefer a more "wild," fragrant taste. A nước chanh quê (basil-infused lemonade) is a great alternative to coffee here. It contains the familiar tanginess of lemonade while the touch of basil hints at a savory taste. What a match!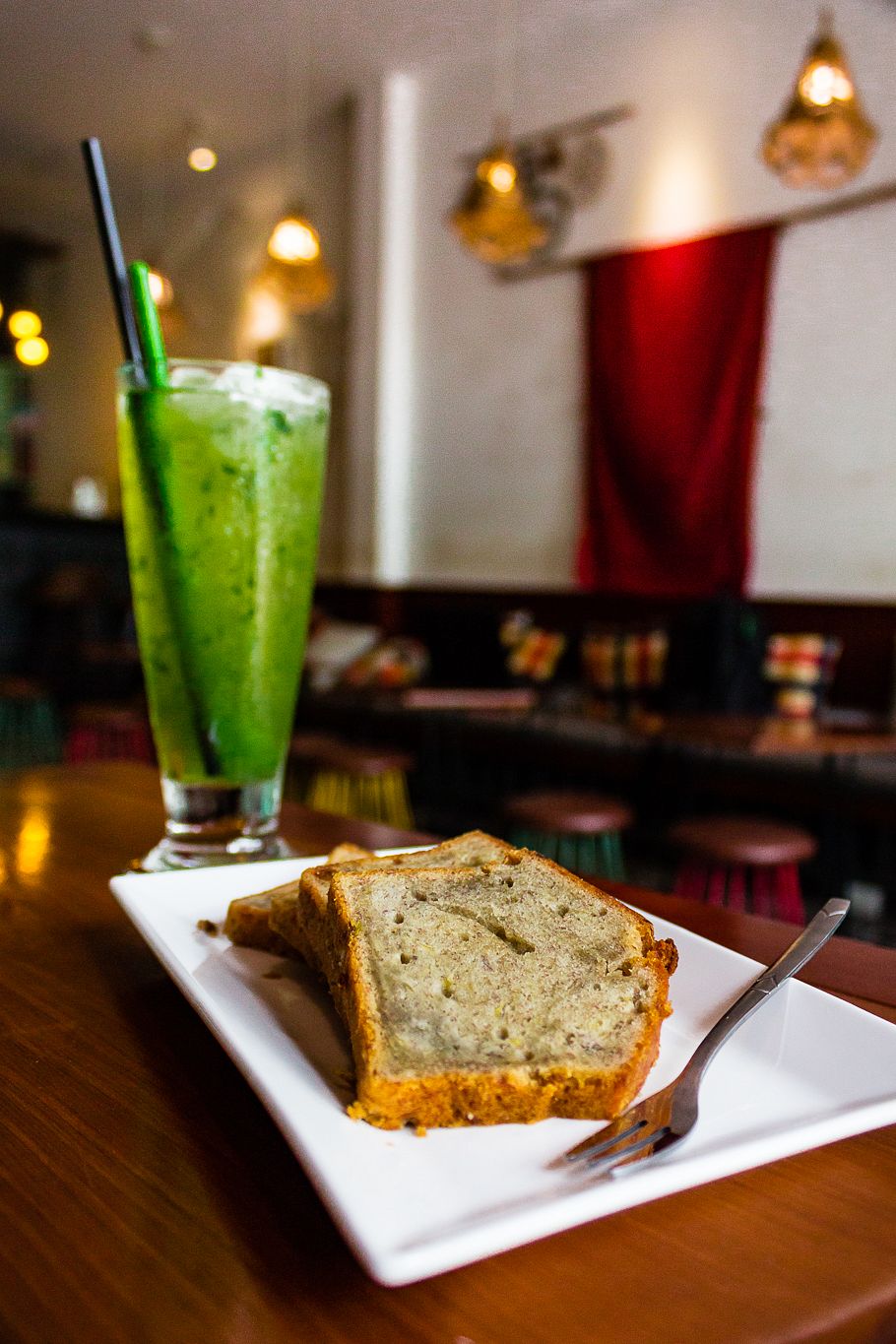 If one wants caffeine-free options, try the cafe's basil lemonade and a plate of homemade banana bread.

Delicious cakes prepared by Luan's wife, Vy, serve as the perfect accompaniment for your choice of drink. The passion fruit lemon cheesecake is one of her best creations, in my opinion. The texture is creamy and balanced by a tropical tartness. The banana bread is another local favorite. It's made using butter as opposed to cooking oil, which is used at most cafes in Vietnam. This gives the pastry a spongy consistency so forks glide through with ease.
Luan tries to make the cafe feel like home for himself and his customers. The mornings bring in those looking for a dose of caffeine to kick start their day. The atmosphere is quiet, making it an ideal spot to do some work or just sit back, relax and treat yourself.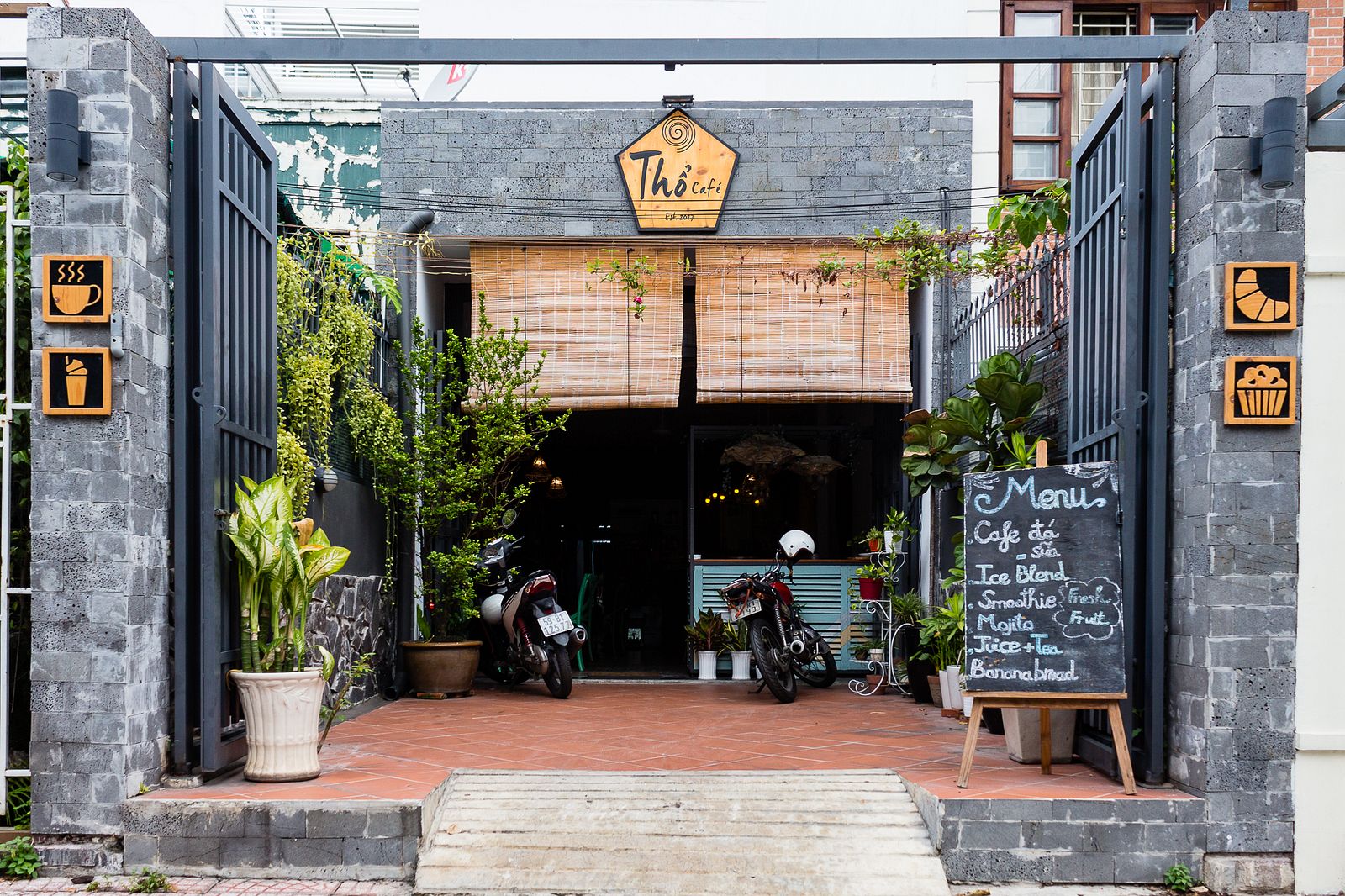 Thổ Cafe is open from 8:30am to 8pm.
To sum up:
Taste: 4/5
Price: 5/5
Atmosphere: 5/5
Friendliness: 5/5
Location: 3/5
Killian hails from wild South Africa. He's long forgotten the hunt and now inhabits tea houses during the day and cocktail bars at night. Once a fighter, he's hung up his gloves and decided to become a photographer.
Thổ Cafe
55 Nguyen Cu, Thao Dien Ward, D2

---

Related Articles:
---