Details

Published on Tuesday, 14 November 2017 13:26
Written by Saigoneer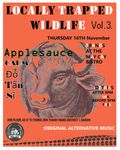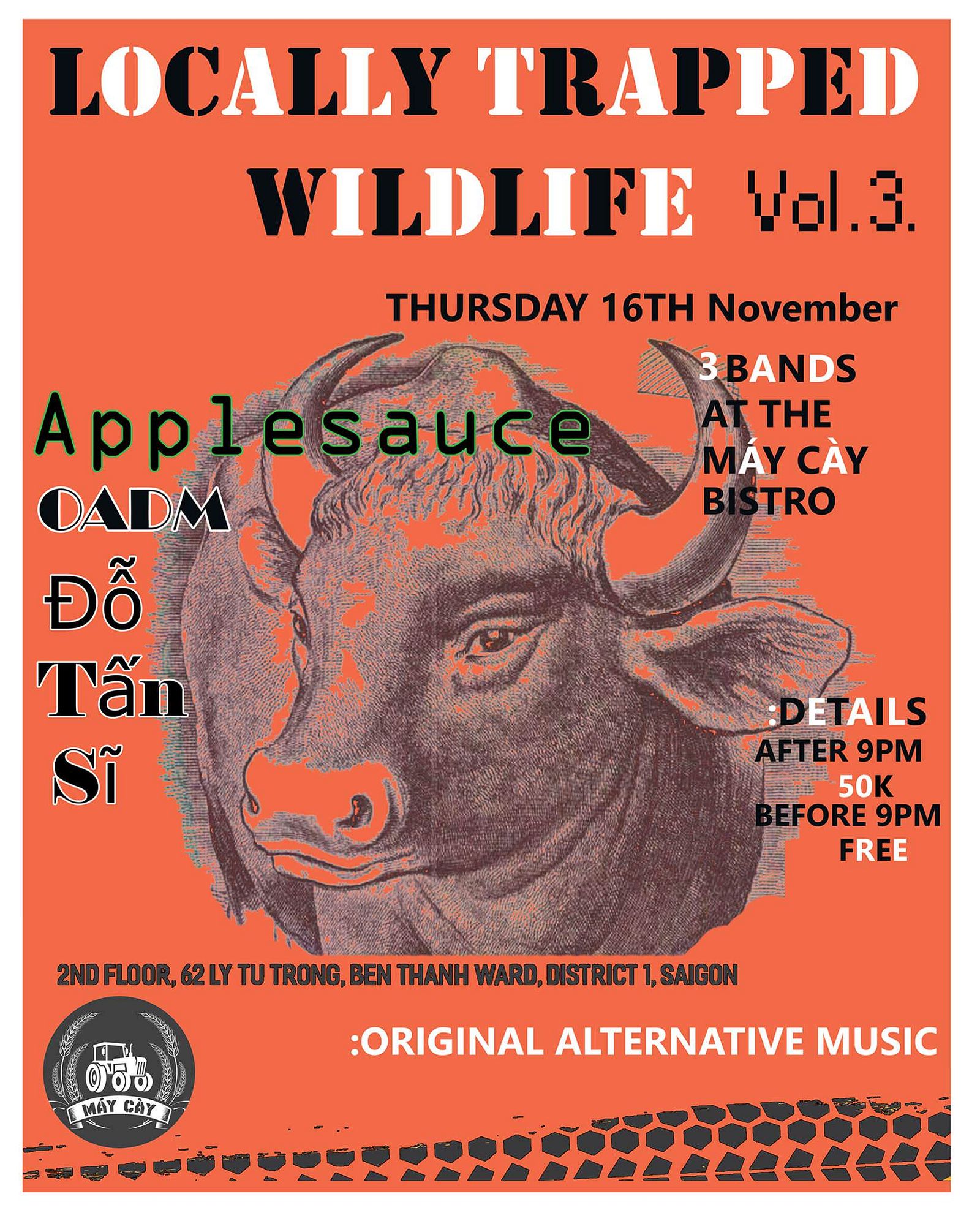 From the organizer: Locally Trapped Wildlife is a HCMC-based, artist-curated, alternative music showcase.
Locally Trapped Wildlife Vol.3 is proud to feature performances from Applesauce, Dỗ Tấn Sĩ, and OPNAIRDRGMKT.

Đỗ Tấn Sĩ
Founder of Rắn Cạp Đuôi Collective and a prolific producer, bassist, keyboardist, and enfant terrible in his own right, Đỗ Tấn Sĩ was born and bred in Saigon and the frenetic inertia of the city permeates his ambient creations. Beats and 'scapes punctuated by rippling basslines and an insouciant approach make him a rising star in Vietnam's burgeoning experimental scene.

https://rancapduoi.bandcamp.com/album/happpy-soongs-2
https://soundcloud.com/mkcyrax
https://rancapduoi.bandcamp.com/album/love-is-a-transient-feeling
Applesauce
Host of the now legendary Yoko open mic, performer in numerous other bands around the city, and an idiosyncratic and engaging singer-songwriter, David Tran is a tour de force. His new album is dropping soon, so come catch some gems. Expect poignant lyrics, intricate guitar work, and earworm melodies steeped in coastal mellowness.
https://www.youtube.com/watch?v=hA-wfjsm1wo
OPNAIRDRGMKT
The tumultuos progeny of two guitar-wielding songwriters emboldened by a clockworkstrong rhythm section, these dudes make a swirling miasma of straightforward pop landscapes laced with abstractions both enigmatic and familiar. File under: kraut-jangle pysch-pop.
https://soundcloud.com/merithfulton/opnairdrgmkt_live-rehearsal_sept-2017_limits-outro
http://merithfulton.com/
http://wastrels.us/
Free entrance before 9pm.
After 9pm, 50k at the door.
**Motorbike Parking**
Two options:
First is at 8b Nguyễn Trung Truc street district 1 (just down the street).
Second is right at the door downstairs.
Thursday, 16 November
8:30pm - 11:30pm
MÁY CÀY Bistro | 2nd floor, 62 Ly Tu Trong, D1, Ho Chi Minh City