San art Laboratory has arrived at the end of its third session, and as always, the artists in resedency will mark this moment with a final group exhibition, 'Right Fiction'.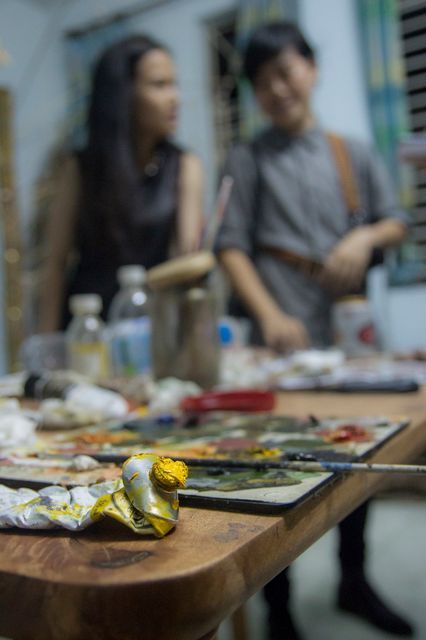 For those not familiar with San Art Laboratory, it is a six-month residency program designed to support young Vietnamese artists. The intentions behind the residency are to fully support the artists by allowing them to freely explore their creativity without outside pressures, to offer resources and guidance from other creative artists – 'talking partners' – with whom they can explore and encounter new idea. Moreover, it also creates a bridge between the general public and the artistic world by allowing people, via two Open Studios events, to follow the artist's creative processes, developments.
'Right Fiction' will feature paintings, video installations and photographs by Nguyen Hong Ngoc and Phan Thao Nguyen.
When I went to their second open studio, both Ngoc's and Thao's works had changed considerably from what I saw at the first open studio. Sign that a considerable amount of research had been undertaken both in seeking the core of their art's message and in the medium that would better convey it.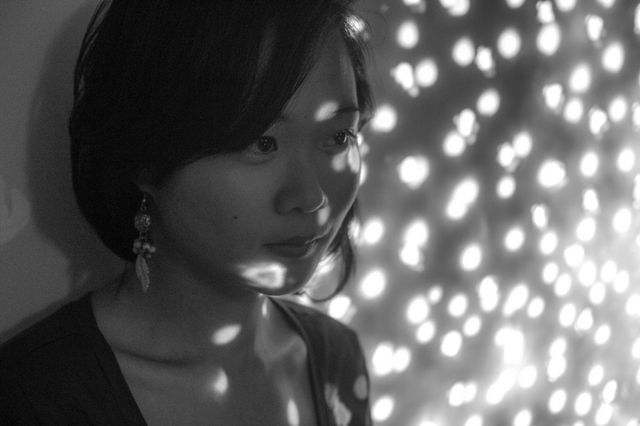 Ngoc is an art critique graduate from Hanoi Arts University, during the laboratory she dedicated herself on the investigation of the many hidden facets of the concept of light, covering the physical aspect, the human perception of it and the details that it adds in our world. She started from photographs and sketches and evolved in an installation used as a photographic stage to play with the effect generated by mini diamonds, and a video – 'The blind girl in the land of light'.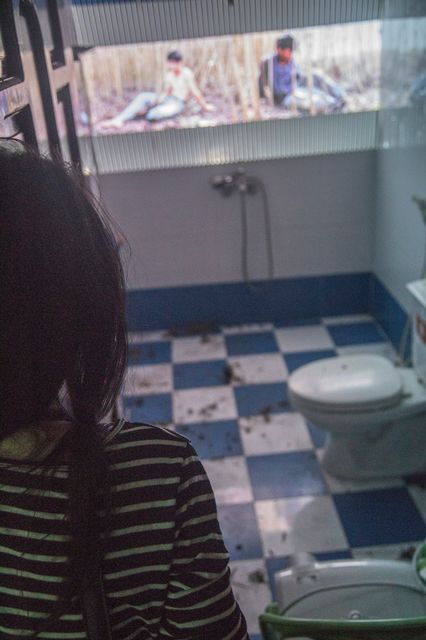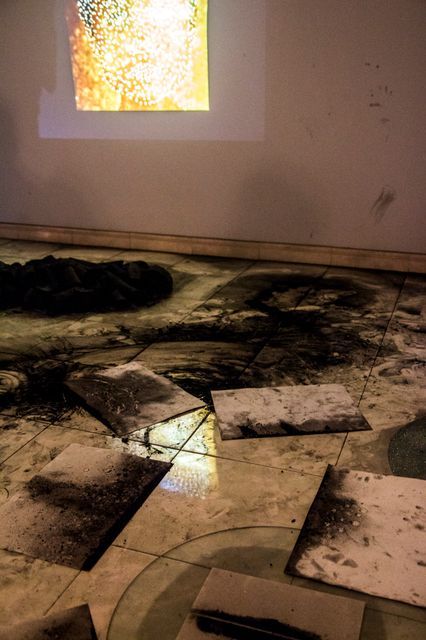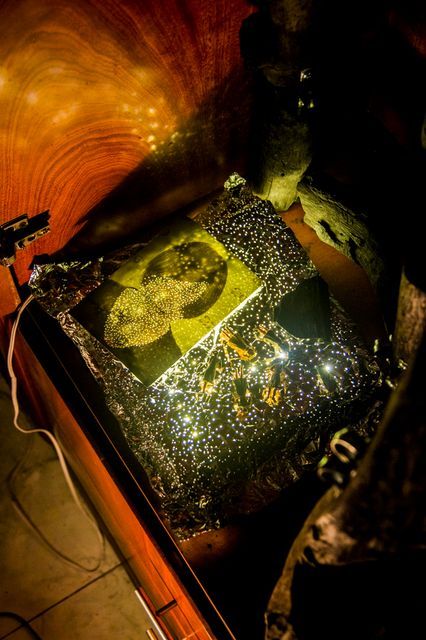 Thao comes from Saigon but she studied Painting and Drawing at the School of the Art Institute in Chicago. Her focus is about extracting personal, cultural or historical stories from objects material and human behaviours.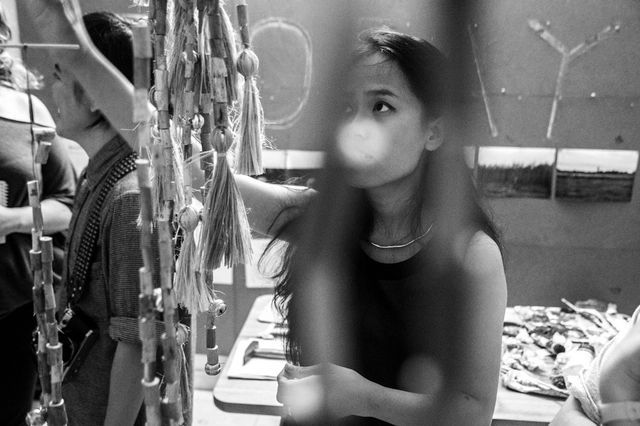 Hence, her early search for narrating the impact that jute had in Vietnamese history as well as in the socio-economical life of people. She ventured through a series of mediums such as a video of a farmer resting in a jute field,an installation of crafted terracotta bells on jute plants and she also grew the plant itself. Her work fictionalizes the events in order to re-tell their personal, unique stories. For instance, she combined photos of people bowing at Japanese soldiers during the Japanese invasion in Singapore with the short story 'The hunger artist' by Franz Kafka.
The completion of their creative journey awaits us at 'Right Fiction' which will run from the 7th of November 2013 until 24th January 2014.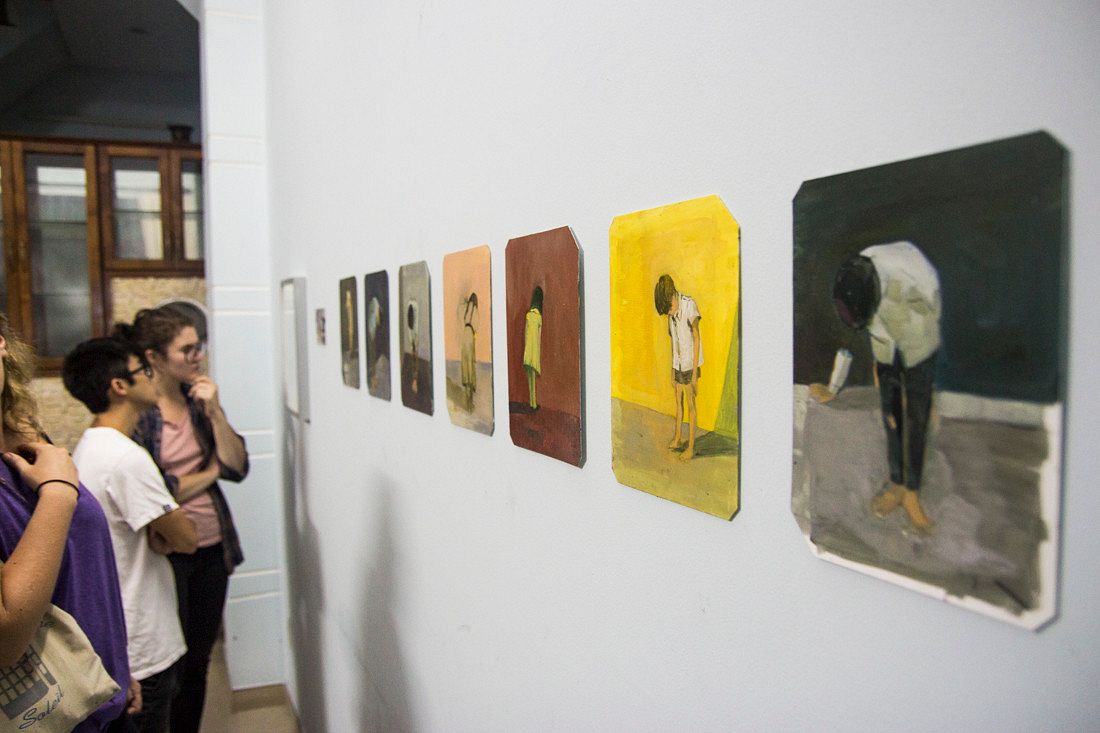 On a more personal level, I always find a sense of freshness at events related to the laboratory, for one reason above the others: the artists themselves. I know that what I am about to say is a gross generalization and that it will raise few eyebrows, but I find them so unpretentious, approachable and umbel when it come to share their ideas and their artworks, which is something I do not recall experiences with most of their European peers.
Here some of the photographs we took at San Art Laboratory:
For more information please contact hello@san-art.org