Details

Published on Saturday, 20 July 2019 09:08
Written by Saigoneer.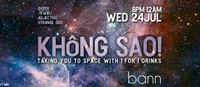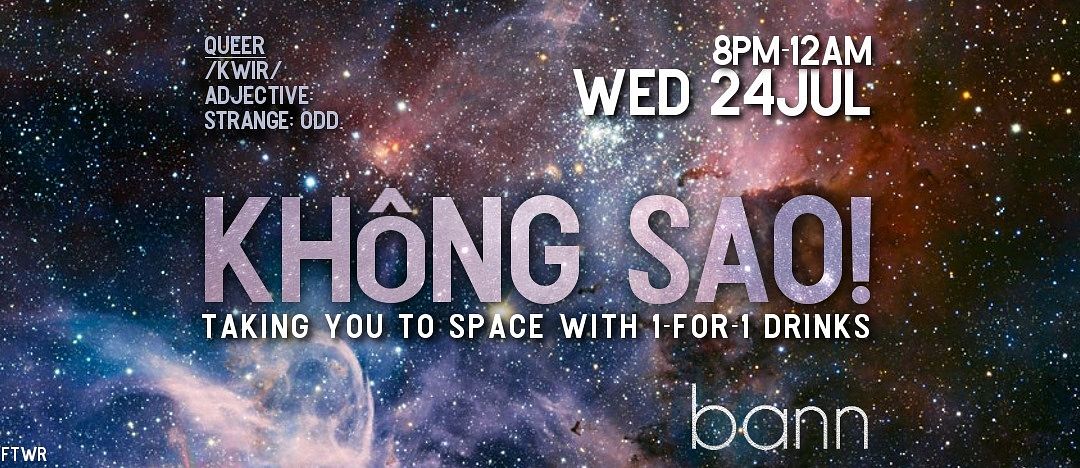 Fortnightly, bann bar will become a safe space for you to come as you are - queer, queer-friendly, or simply just…different. A place to be free, be yourself, and be received with acceptance and non-judgement. All tribes, shapes and sounds are welcome
Each event is an unrestricted sonic excursion with musical selections from the host, followed by various international and local artists, collectors of unknown and well-respected renown in Vietnam.
This week, we explore DEEP SPACE with a sonic selection from our host and Lainakataz (from Cheezy Gangztaz), featuring finessed sounds with elements of Trip Hop, Jazz Hop and Nu R&B to further sound universe.

1-for-1 drinks deals (on mixed drinks/beer/wine/soft drinks) and special treat for cosmonauts wearing BLACK.

Free cosmic hugs and teeth enamel licking.

+ Queer
++ Electrolyze
+++ Circle
Wednesday, 24 July
8:00pm - 12:00am
Bann Bar | 71C, Dong Khoi Street, District 1, HCM