After years of planning, Saigon's BRT system was recently scrapped by the municipal administration.
As VnExpress reports, city officials have decided to shelf Saigon's Bus Rapid Transit (BRT) line due to high costs and low ridership projections, according to a report by the Department of Transport.
The BRT route would eat at least US$144 million of the city's budget in order to complete, and transport officials feel that this is too expensive considering that only 17,700 passengers were predicted to make use of the service on a daily basis. Previous studies had shown that this number could reach up to 24,700.
Some existing bus routes are currently serving the same, or higher, numbers of commuters, and they're cheaper to operate and maintain.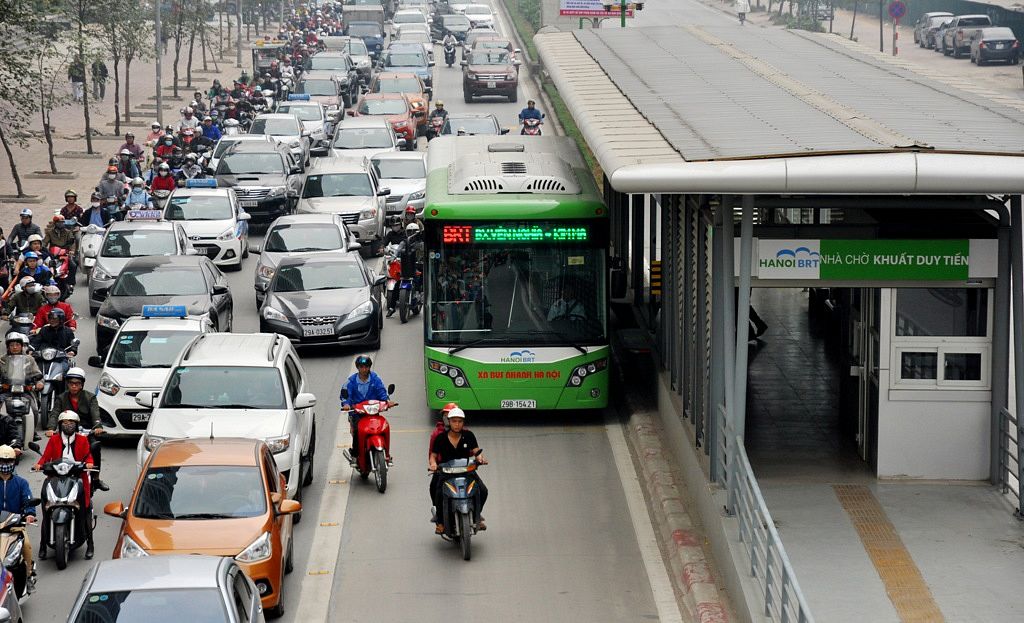 Planning for the BRT system kicked off in 2014, with the first line expected to serve residents from Binh Chanh District as well as Districts 1, 5, 6 and 8. Buses would make use of the spacious Vo Van Kiet and Mai Chi Tho Avenues on the 23-kilometer-long route.
Luong Minh Phuc, director of the Urban Civil Works Construction Investment Management Authority of HCMC (UCCI), the BRT's main investor, also supported the decision to suspend the plan.
"Having assessed Hanoi's BRT route and experiences in South America, Europe and Asia, we don't think HCMC is ready to have one yet," Phuc told the news source. "The city should upgrade and operate a high-quality bus route from Vo Van Kiet to Mai Chi Tho for five to ten years before upgrading to a BRT."
The difficulties that Hanoi's BRT system currently faces are probably one of the reasons behind the cancellation in Saigon. Officials are struggling to keep motorbikes and personal vehicles out of the dedicated BRT lane, while ridership numbers are struggling.
Dan Tri reports that the capital's BRT buses are overloaded during peak hours, with the vehicles carrying up to 120 passengers at a time, well over their designed capacity of 70 people. Meanwhile, off-peak hours only see up to 20 passengers on buses.
Instead of continuing to develop the BRT, transport officials shared that they would focus on establishing more high-quality bus routes instead. At the moment, Saigon has three of these, which link Tan Son Nhat International Airport with downtown Saigon, hospitals and regional bus stations. These services started last March and have been well-received by locals and tourists alike.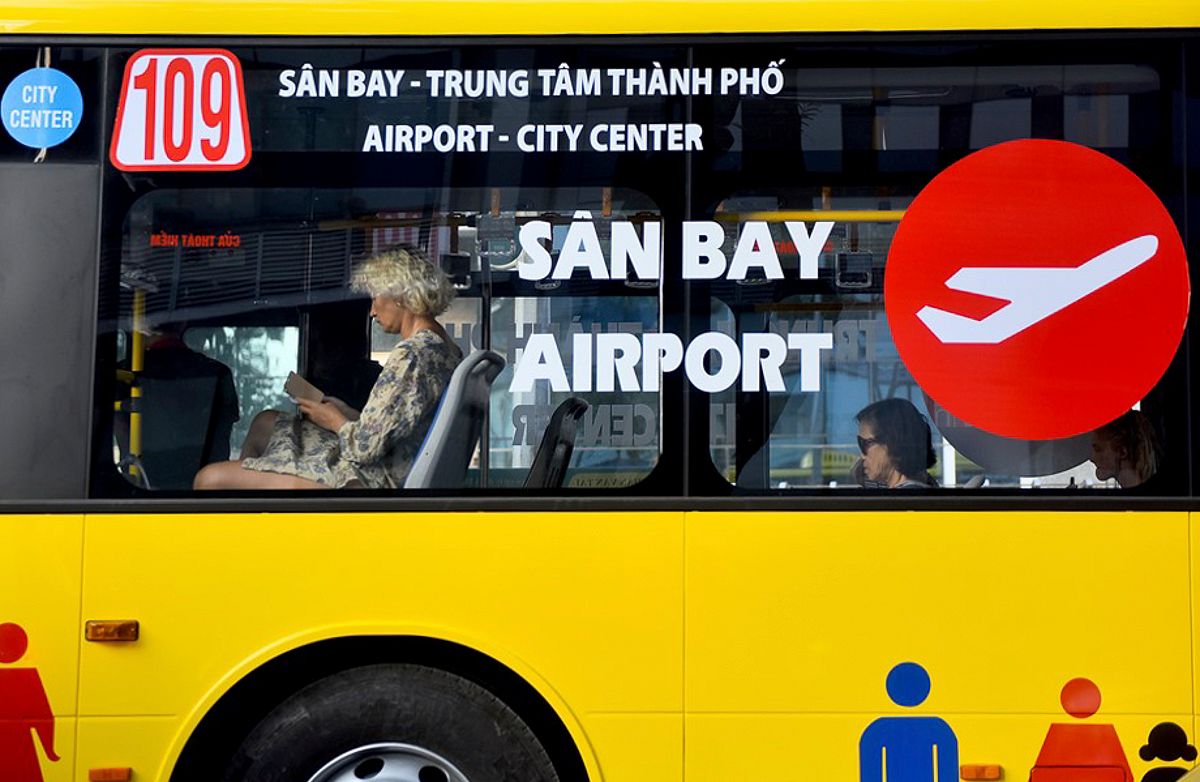 These changes also dovetail with a larger campaign by the Saigon administration to revamp its main bus routes. In an interview with Tuoi Tre, Tran Chi Trung, director of the Management and Operation Center for Public Transport, gave insight on what will happen to the city's bus network in the next few years.
Trung shared that the goal is to increase public transport usage to 15-20% of Saigoneers' transport needs. At the moment, this figure is only 10%.
The future revamp will also include making buses more wheelchair accessible, increasing the number of lines from 141 to 200, and reorganizing the position of stops and routes to maximize coverage.
[Photo via Bao Moi]