Extended sheltered walkways, public seats, flowerbeds, and more — here are some new features of the plan to revamp Turtle Lake into a pedestrian-friendly neighborhood.
Last week, an urban planning proposal was announced by District 3 officials, seeking to make over Nguyen Thuong Hien Street and the area surrounding Turtle Lake, or Ho Con Rua, into plazas for walking and night activities. The plan is expected to reach municipal authorities later this month for approval.
The Ho Con Rua portion of the proposal aims to alter the pavement around the lake as well as the pavements and streets leading to it, i.e., Vo Van Tan, Tran Cao Van and Pham Ngoc Thach streets. According to Tuoi Tre, once construction is done, the area will be upgraded with seating for 875 people, an increase of 2,235 square meters in green space, and 3,200 meters of canopy running along the pavements.
Under the new sheltered sidewalks, the district will allow for shops and exhibition space. The central fountain will be outfitted with lighting systems and water spouts. As planned, during weekdays, traffic can commute normally through the area, but during special events, the streets leading to and surrounding Turtle Lake will be blocked off for pedestrians only.
While some walkers might be happy about the prospects of more foliage and sheltered walkways, the main attraction around the lake for the majority of Saigoneers is the range of street snacks on offer. The plan, however, does not go into specifics of how and if street vendors are integrated into the new walking plaza. Most street food vendors here are not recognized by authorities.
Here are some digital renderings, courtesy of Tuoi Tre, of what the Turtle Lake pedestrian area might look like after the revamp finishes: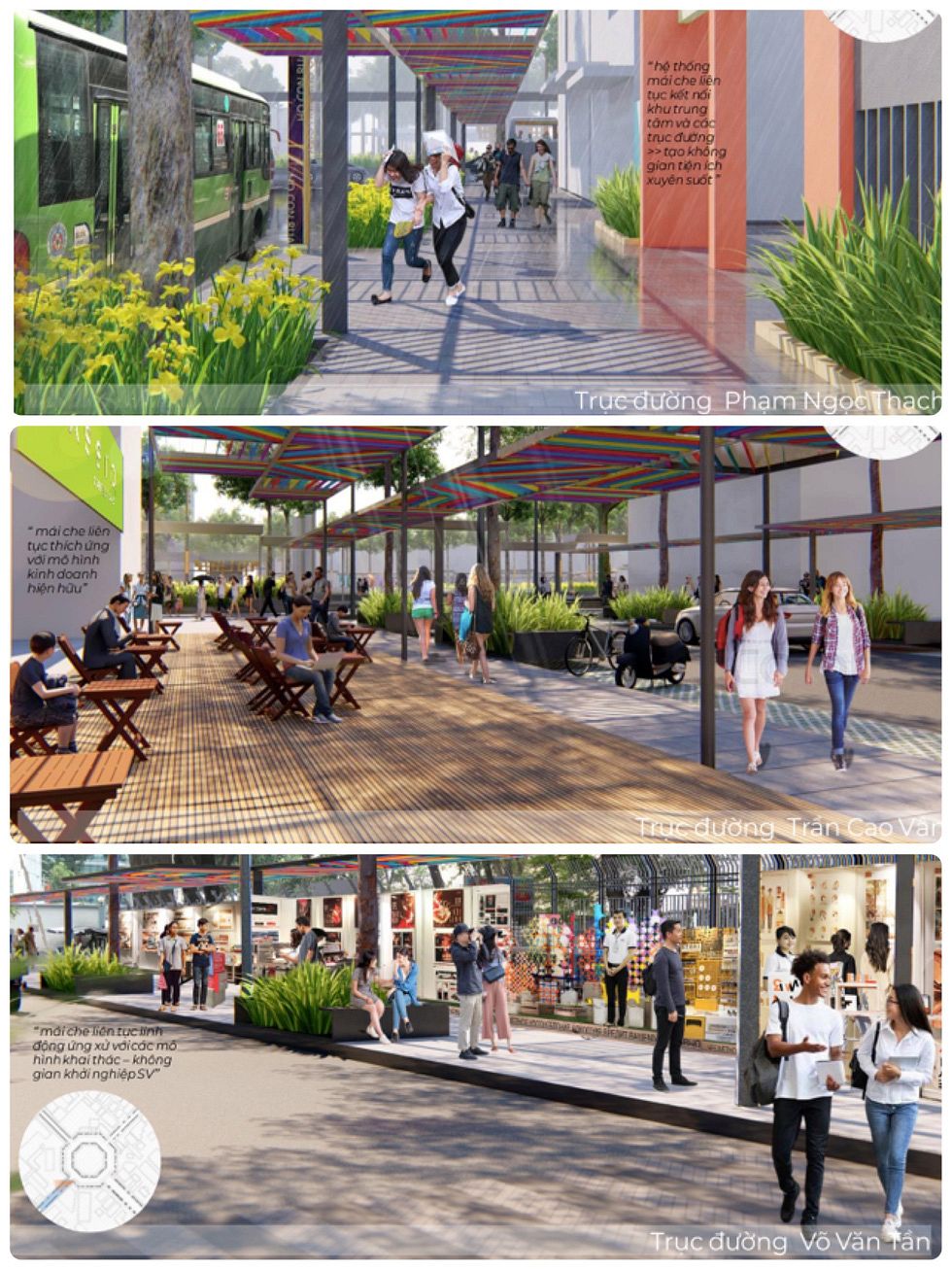 [Images via Tuoi Tre]