There is no shortage of restaurants slinging beef-based dishes in Saigon, but every now and then one comes along and stands out from the pack.
I love a good steak as much as the next carnivore, but I don't eat them with any regularity. Downtown Saigon's coterie of steak restaurants serve up great meat, but they also require blowing at least a week's worth of salary on one meal.
On the other end of the spectrum are Vietnamese dishes like bò né and bò bít tết which, while tasty and very affordable, don't exactly present premium cuts of meat. Anyone who has eaten a chewy, paper-thin piece of beef will know what I'm talking about.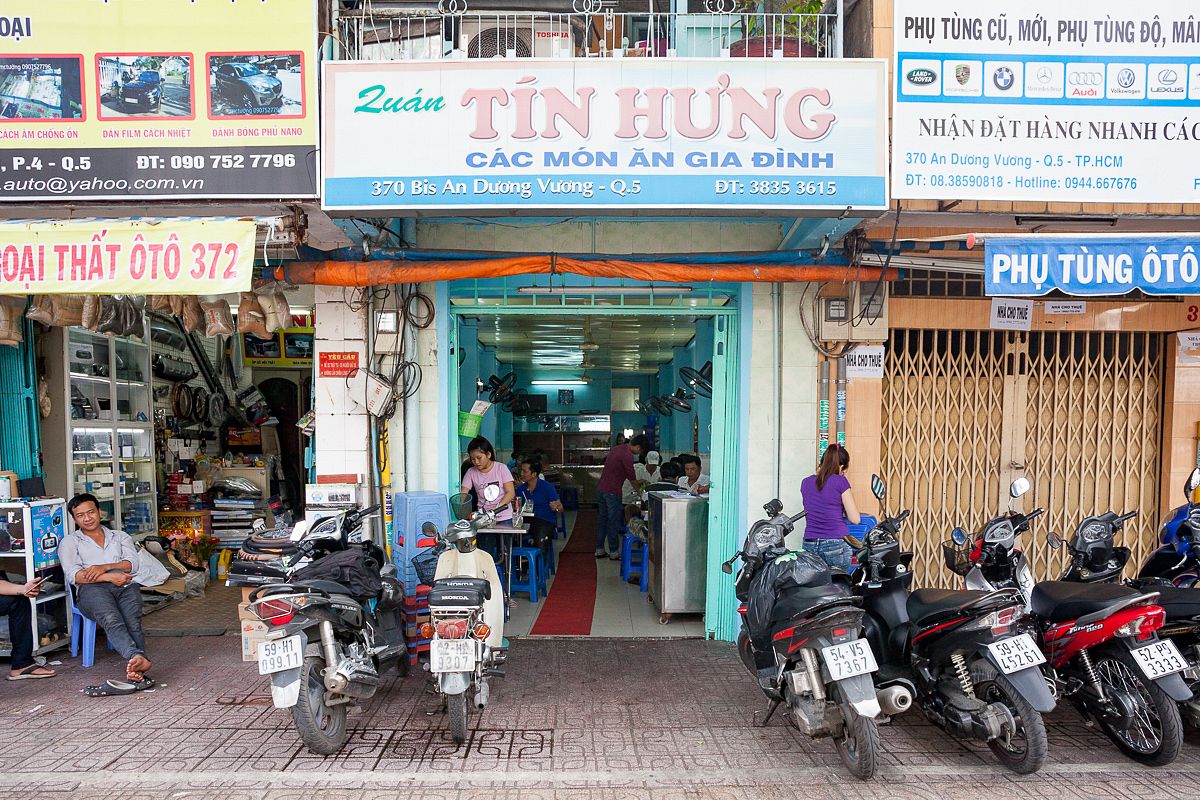 Enter Quan Tin Hung, a simple District 5 eatery that slides neatly into the middle of the two steak groups discussed above. This local institution has been serving hungry diners for over 30 years, and the draw is simple: thick, hearty beefsteaks.
The menu is heavy on carbs and protein, and the star attraction is beefsteak served with either garlic, French fries, pasta or salad for VND100,000. This certainly isn't the cheapest Vietnamese steak in town, but it's an impressive portion: crispy on the outside and cooked a juicy medium-rare on the inside.
The French fries are outstanding as well, and are closer to British chips than thin American fries.
We also tried the baked minced beef and prawn crackers (VND85,000), which isn't exactly the prettiest dish in the world, but it tastes great.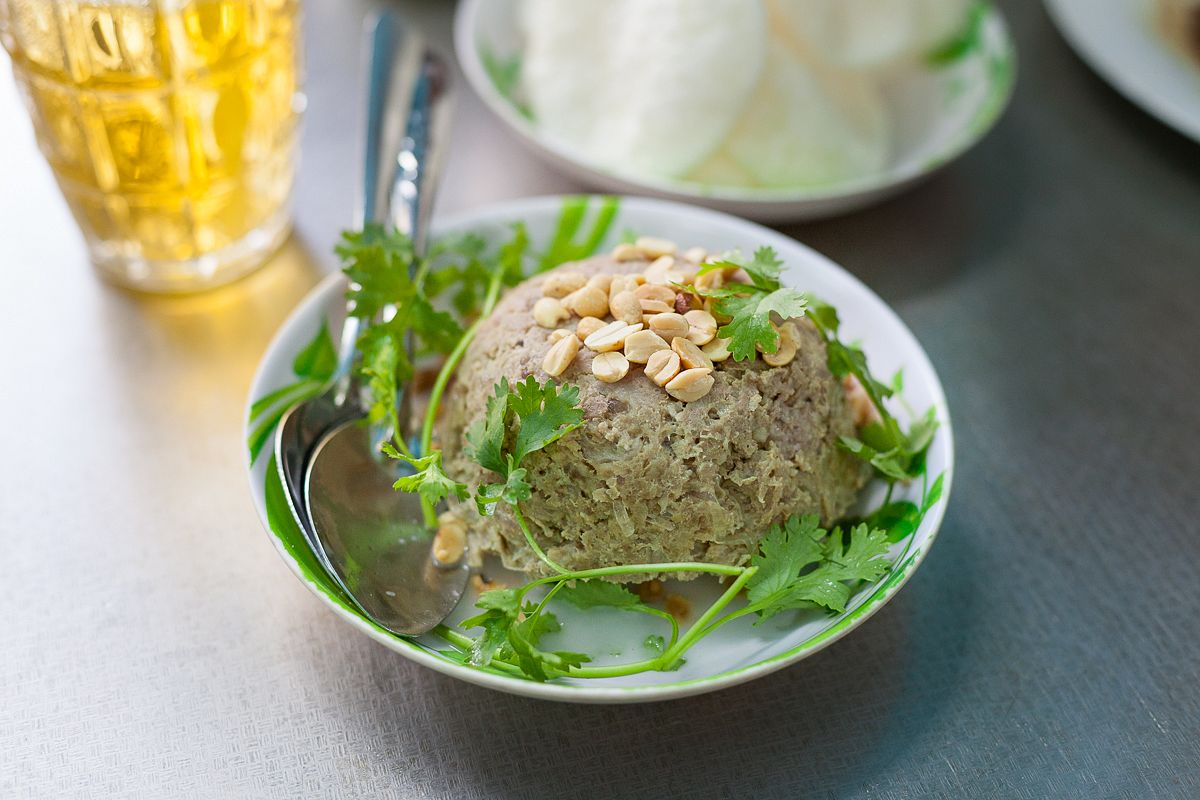 The bread loaves behind the front counter, presumably intended for use with the Indian curry, looked superb as well, and will certainly require a return visit.
In terms of decor and service, Tin Hung keeps it efficient. The seating fits the standard stainless steel and plastic mold, while the walls are lined with "101 Dalmatians"-themed tiles. The waitstaff made up of middle-aged women is friendly enough, but they aren't big on small talk.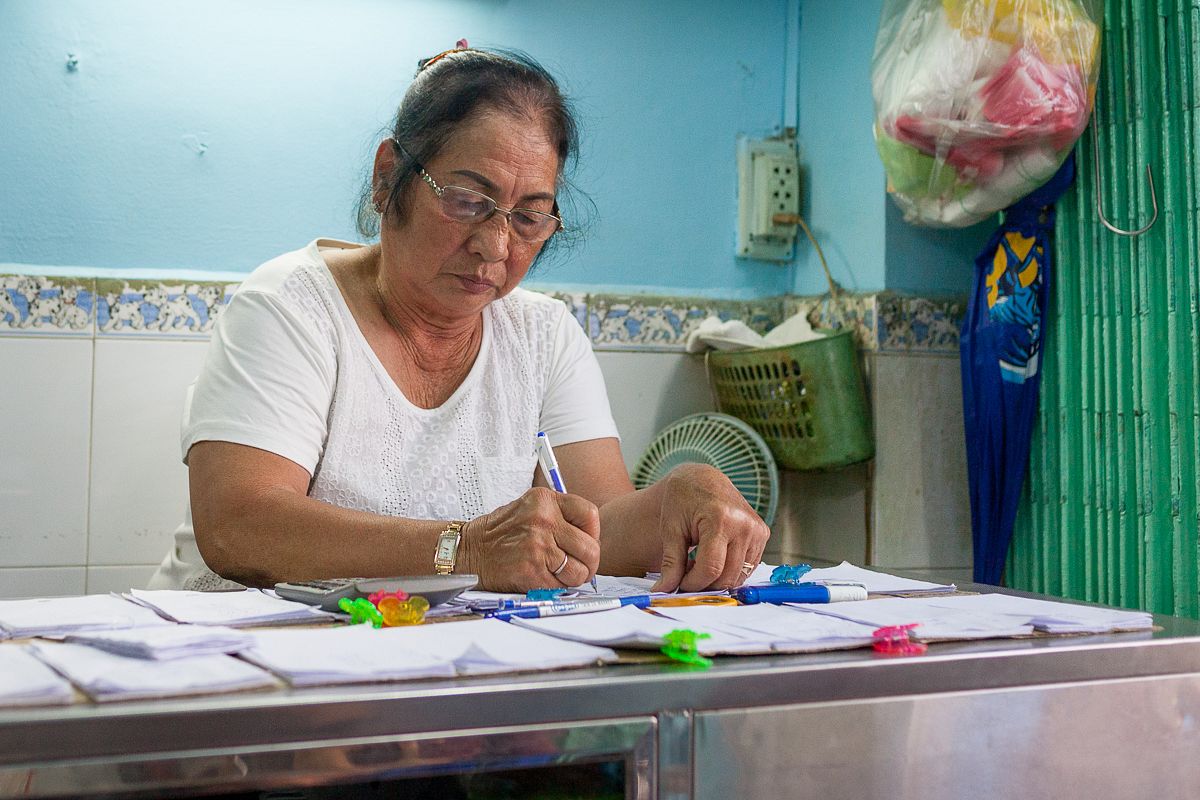 It's clear that Tin Hung is confident in their product. They are only open for five hours a day, and when our dining group arrived at 3pm – an off-time for meals here – the place was packed.
It's easy to see why, though, with their steaks edging into fancypants steakhouse territory in terms of flavor, if not presentation. For anyone needing a meat fix, it's well worth the quick hop over to District 5.
Quan Tin Hung opens from 2:30pm to 7:30pm daily.
To sum up:
Taste: 5/5
Price: 4/5
Atmosphere: 3/5
Friendliness: 4/5
Location: 4/5
Michael has almost no sense of smell and was an on-screen extra in Jurassic World. You can usually find him with a craft beer in hand.
Quan Tin Hung
370 An Duong Vuong, D5

---

Related Articles:
---