It might take more than a few Hẻm Gem reviews to chronicle all the things I have gone through for good food in Saigon.
The trip to this week's Hẻm Gem is no exception: from the Saigoneer office, my colleague Brandon and I have to brave Saigon's rush-hour traffic, a train track, a canal and an end-of-season bout of rain to reach this Phu Nhuan beefsteak joint. Fortunately, Beefsteak Tran Huu Trang turns out to be a prized addition to our food trail, and all the blood and tears shed during the journey are worth it.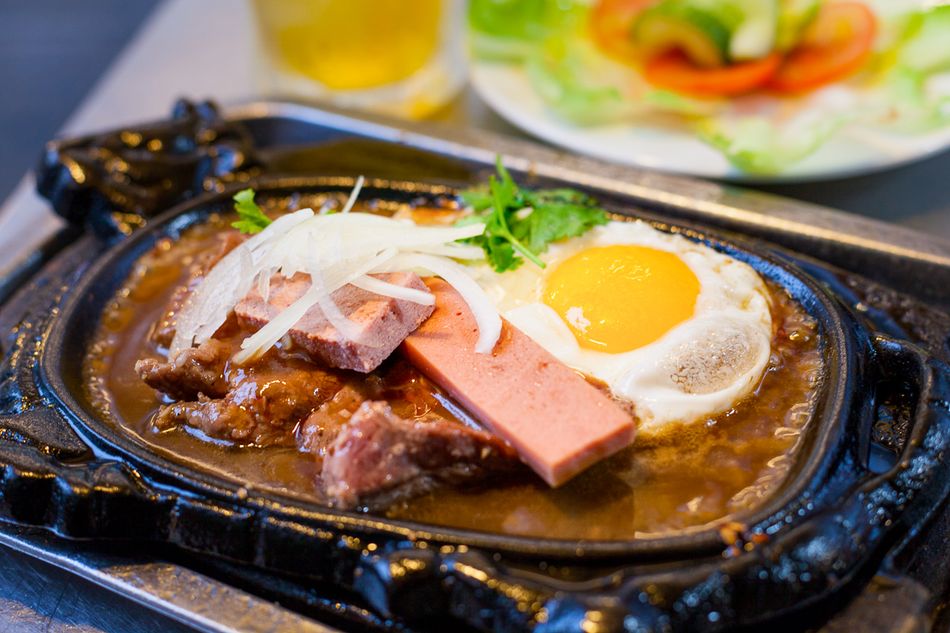 If you have been in Saigon for a long enough time, you might notice an unwritten rule of the southern hub's delicious dining venues: they tend to concentrate around markets. These commercial areas – from the glitz and glamor of Ben Thanh to impromptu wet markets in a Thu Duc District neighborhood – have become the natural habitat of Saigon's best delicacies.
Nestled in a wide hẻm on the side of the Tran Huu Trang Market in Phu Nhuan District, Beefsteak Tran Huu Trang belongs to one such gastronomical enclave, where an otherwise sleepy hẻm comes alive when the sun goes down, offering hungry diners more food options than can be sampled in one sitting.
It's entirely possible for one to miss the eatery completely, as its banner is painted in a simple black-and-white palette, not quite as flashy as its neighbor's canopy and vibrant menu. The stall seems to open straight out of the owner's home, whose shopfront is converted to feature an impressive kitchen area, complete with glass window and an exhaust hood above the stoves. Tables are placed along the hẻm on both sides, giving customers a full view of the bustling lane at night.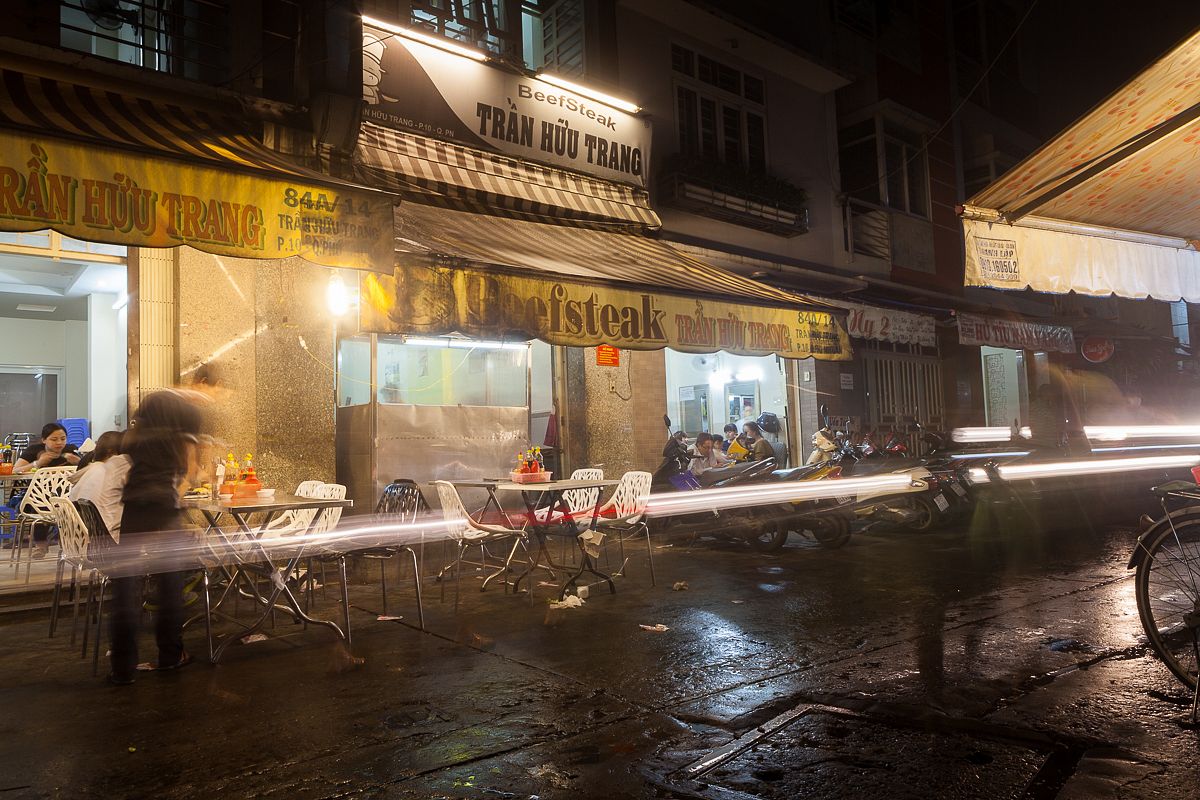 Beefsteak Tran Huu Trang's specialty is self-explanatory: bít tết, Vietnam's own take on steak. Beyond the signature dish, its menu is impressive, with many other beef-centric dishes on offer, such as bò lúc lắc with fries or rice and nui xào bò, or stir-fried macaroni with beef. However, I, for one, believe in ordering the namesake dish when at a Saigon food stall because, after all, if they put it in the name, it must be pretty damn good, right?
The restaurant's bít tết comes in four styles: original or with three different sauces. According to our waiter, a sheepish bespectacled young man in his early twenties, the Hong Kong sauce is sweet, the Poli sauce is rich and buttery, and the BBQ sauce has a spicy kick to it.
We opted for a Hong Kong and a Poli bít tết thập cẩm with a side of fries, because you can't go wrong with beef and potatoes. We're still not sure if this is a common occurrence or not, but as Brandon heads to Tran Huu Trang's cooking area to capture the stall's chef in action, the cook starts putting on a little "show" for us by setting the kitchen on fire – literally. Using hot oil and some really sweet moves, he proceeds to flambé the beef portion in the pan, a move which looks spectacular.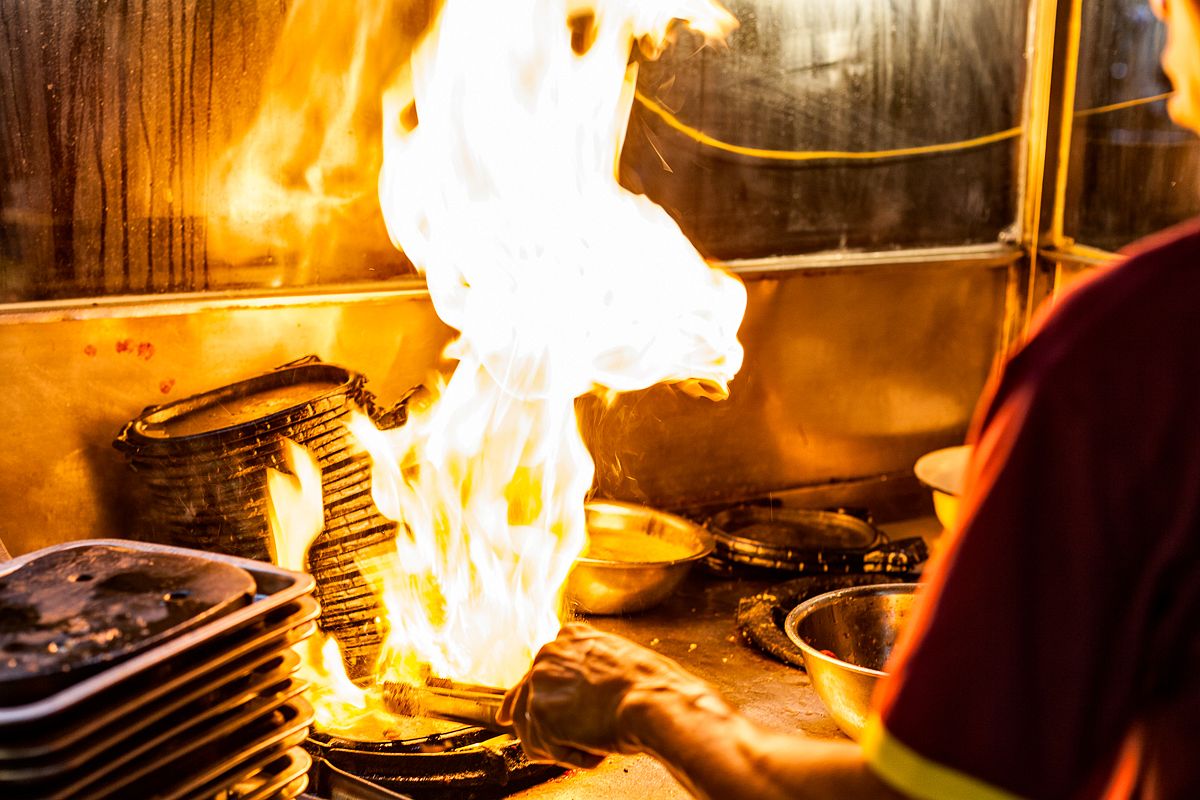 After a few moments, our steaks arrive in the cow-shaped iron plates commonly seen in beefsteak joints countrywide. A portion of steak consists of a slab of beef, half a Vietnamese sausage, a morsel of pate, a sunny-side-up egg and a plate of accompanying greens. To be honest, I don't really care for the add-ons, just give me beef with eggs any day and I'm a happy camper. As it turns out, Tran Huu Trang's bít tết really lives up to its name, because the meat is cooked perfectly: juicy and tender while still red inside. My sauce option, the Hong Kong sauce, is sweet with a subtle note of five-spice. I quickly wipe my plate clean with the tiny loaf of bread provided, an apparently homemade creation as well, judging by the small size and surprisingly dense texture, which is a pleasant change from Vietnam's typically crunchy but hollow bánh mì. Did I mention that the sauce is, like, really delicious?
Each plate of bít tết thập cẩm will set you back VND52,000, while the fries cost VND23,000 a portion. Tran Huu Trang's offerings are no filet mignon, but they really know what they're doing, turning cheaper cuts of beef into a tender, worthwhile meal with flavorful sauces, one inferno at a time.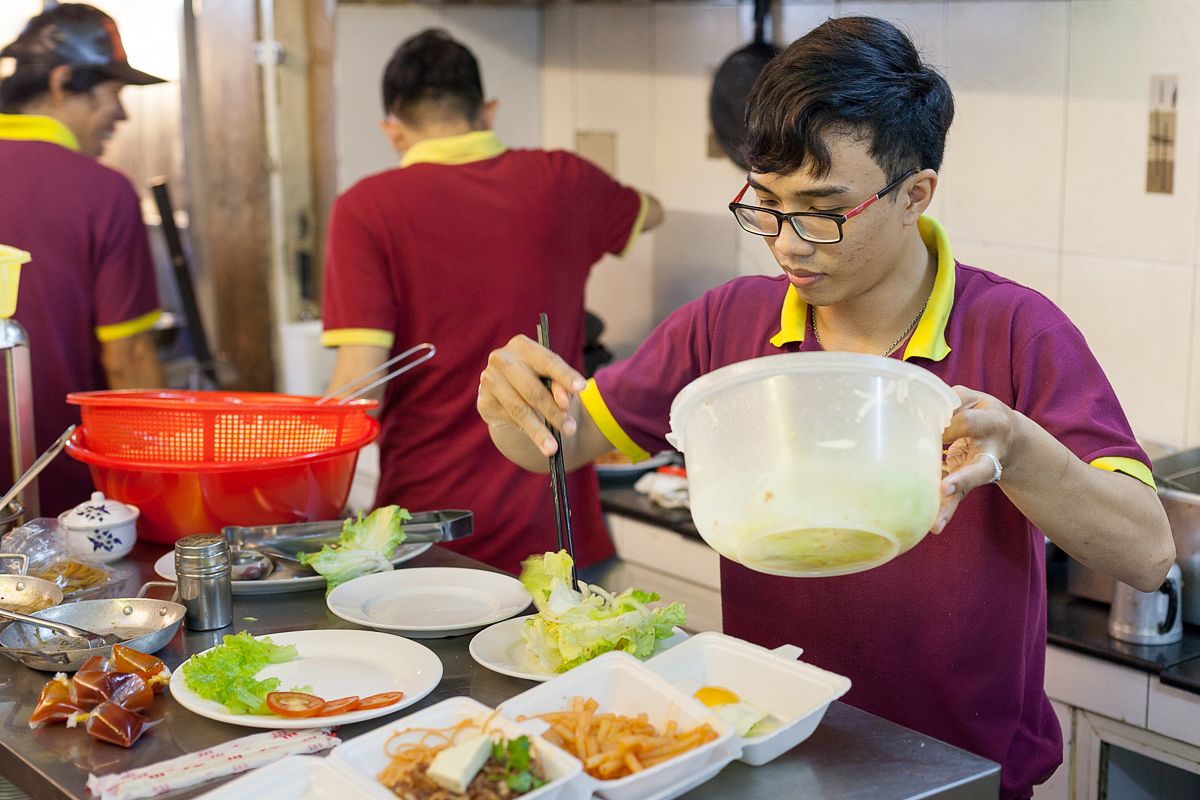 To sum up:
Taste: 5/5
Price: 4/5
Atmosphere: 5/5
Friendliness: 4/5
Location: 3/5 – very hard to find
Khoi loves tamarind, is a raging millennial and will write for food.
Beefsteak Tran Huu Trang
84A/14 Tran Huu Trang, Ward 10, Phu Nhuan District

---

Related Articles:
---