An honest-to-god Japanese izakaya is a beautiful thing. Dark and smoky, often decked out in wood furnishings and yellowing travel posters, its flawless blend of bar and restaurant often involves nothing more than a simple countertop to indulge in ice-cold draft Sapporos and small-plate comfort dishes.
The best izakayas are, of course, in their homeland — down murky alleys and behind inconspicuous doors, in well-preserved cities such as Kyoto and Kanazawa. But on a quiet, cool evening, if you squint just about right, parts of Pham Viet Chanh Street in Binh Thanh District could easily be a small town somewhere in Japan.
Hajime is right on the main thoroughfare, although you probably wouldn't notice it if you weren't looking. Tucked behind a discreet rock garden courtyard, the restaurant bills itself as teppanyaki — a concept popularized after World War II, when westerner-friendly meats and veggies were simply seared on a massive hot plate — but the label does a disservice to Hajime's true calling.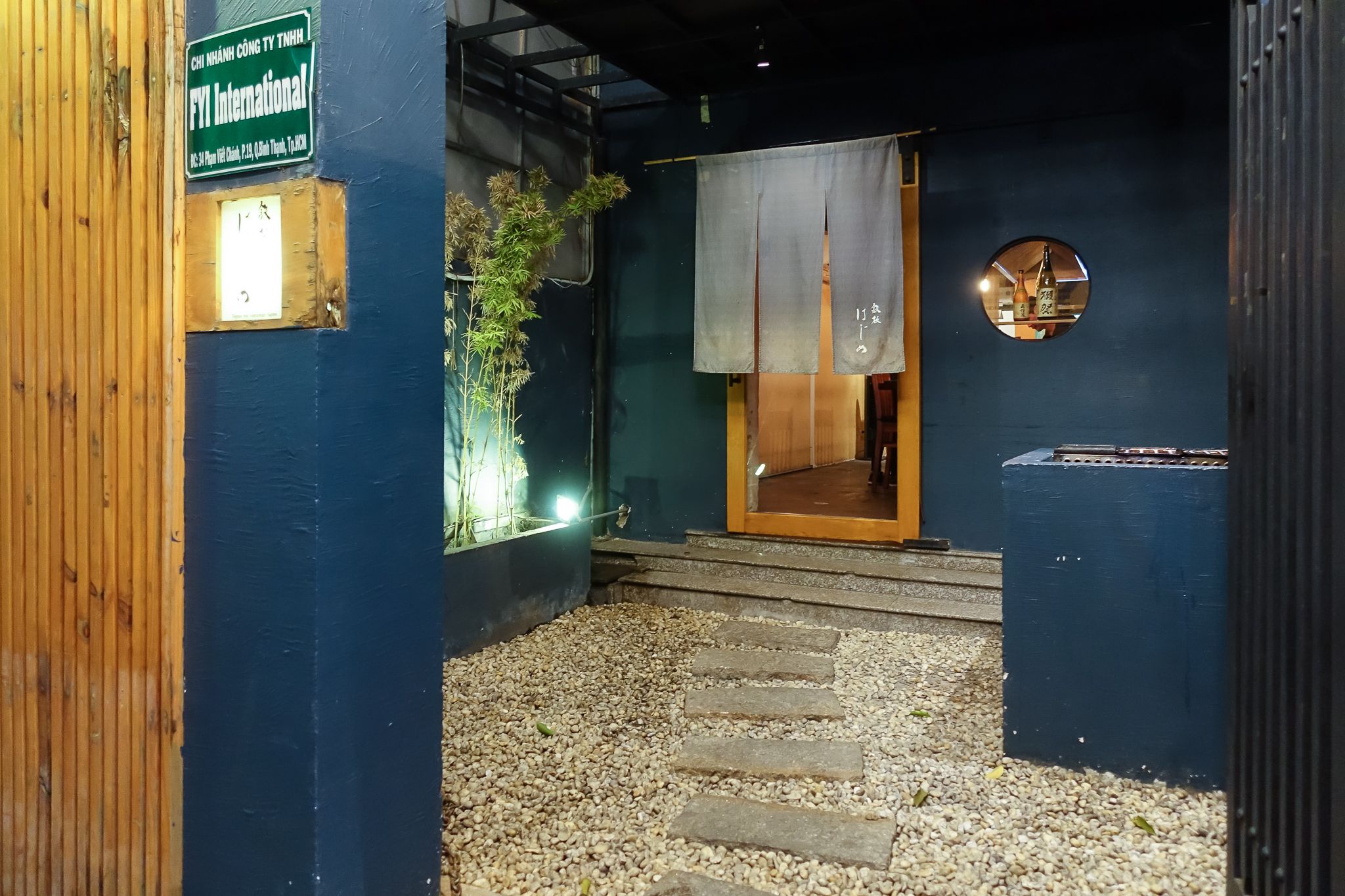 For some, like myself, okonomiyaki can be an obsession. Literally translating to "whatever you want," at times it's likened to a Japanese pancake, sometimes it's called 'Japanese pizza' — it's an everything-but-the-kitchen-sink kind of dish, blending batter, yams, eggs, cabbage and cheese, alongside hefty chunks of anything meaty and delicious.
Most okonomiyaki spots in Saigon serve it up Hiroshima-style, where the base ingredients are quickly sautéed before a thick layer of batter and sauce are messily thrown on top. But as far as I can tell, Hajime's chef/owner, Osako Takanori, is the lone person in town doing it the Osaka way.
The Osaka method takes time and, more importantly, talent: ingredients are blended individually into a bowl, the mix poured onto the grill to simmering before slowly being formed into a sphere, and only then are the layers set on: bacon, shrimp, octopus and squid. A final artful drizzle of sauce, a small bow by the chef as he serves, and the result is stunning — Japanese soul food at its finest.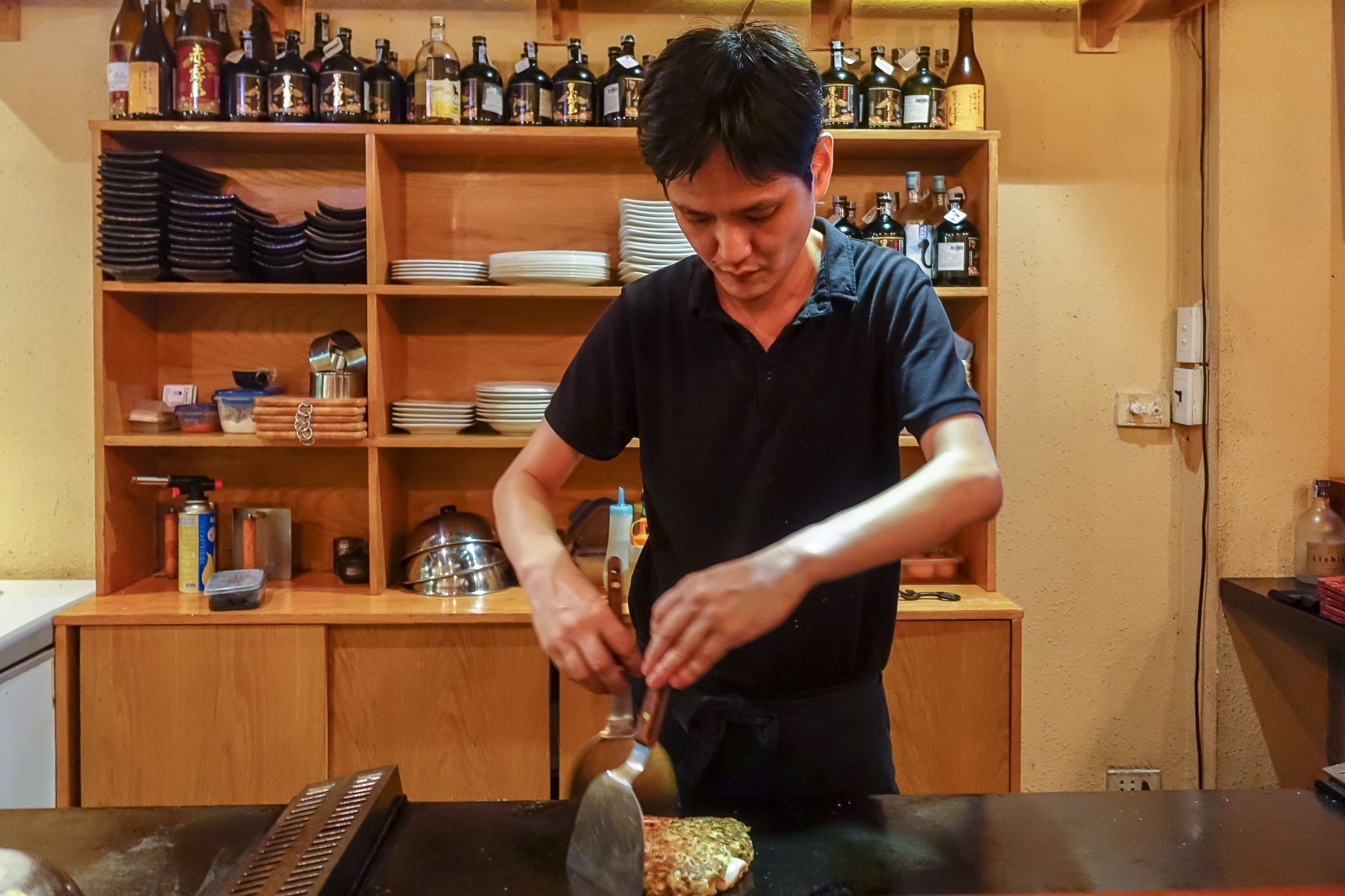 Slicing into the dish is almost as satisfying as devouring it, a cake-like smoothness that pops a little as you hit bacon or seafood. And the eventual blend of flavors is intoxicating; savory with tinges of saucy, sweet carbs melded seamlessly with meats, with all your favorite textures set flawlessly in a big, beautifully flat orb.
Hajime's okonomiyaki starts from as little as VND90,000 for the classic pork, going up to VND150,000 for seafood options, which is still incredibly affordable considering the dedication involved. It may sound clichéd, but Takanori's methods are samurai-like in their perfection.
Like the masters of their form, those dedicated guardians of a long adhered-to craft, there's a clever balance between skill and creativity here. Takanori doesn't mess with the okonomiyaki formula, but hidden among the simpler teppanyaki dishes are a few daring mishmash takes on Japanese classics. These could fill their own article, but for now, at least, come for the sublime okonomiyaki.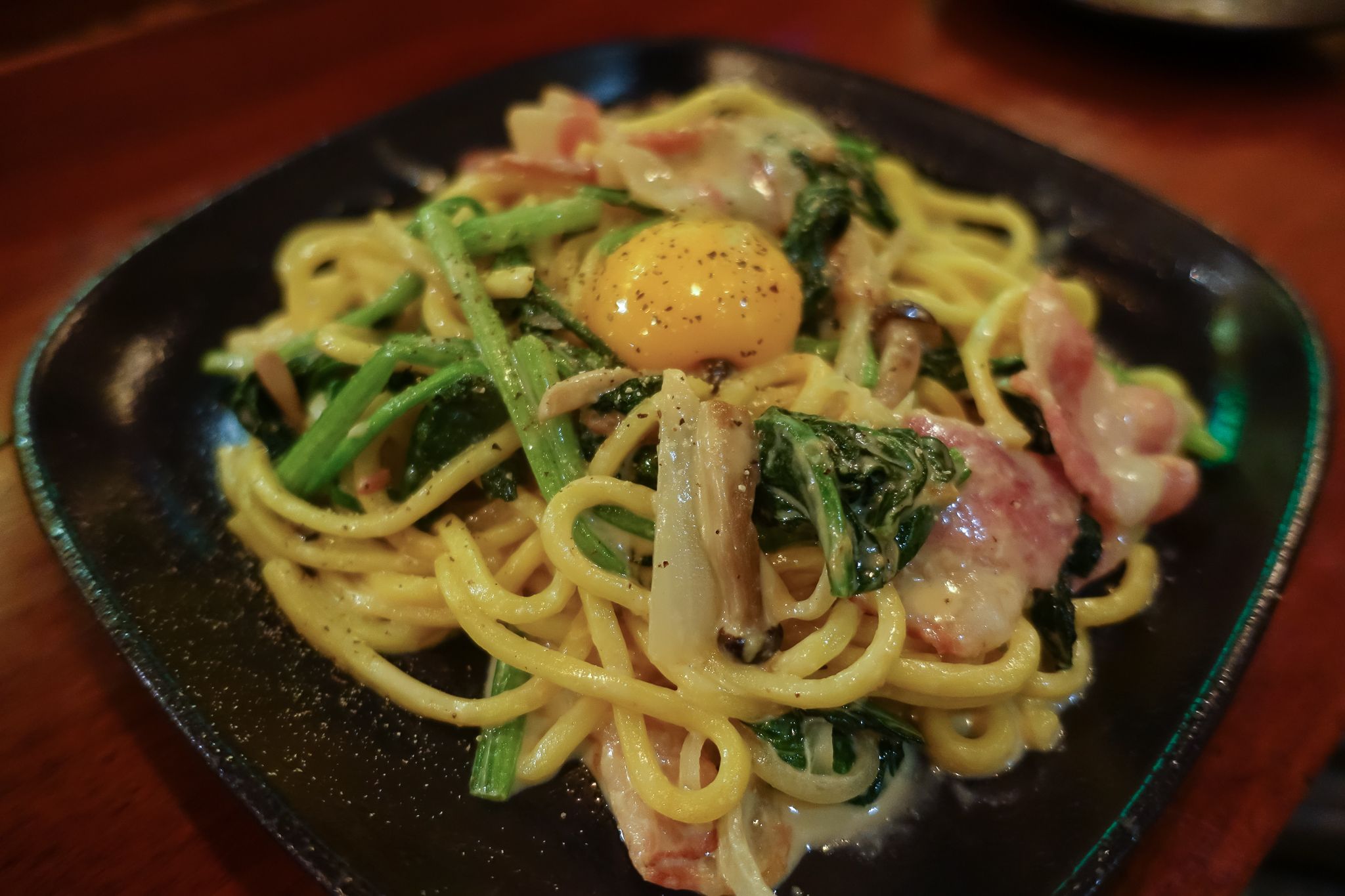 Hajime Teppanyaki Restaurant is open for lunch from 11am to 2pm and for dinner from 5pm to 11:30pm.
To sum up:
Taste: 5/5
Price: 4/5
Atmosphere: 4/5
Friendliness: 4/5
Location: 5/5
Pavan is fresh off the boat from Hong Kong, but already has unhealthy addictions to street-side sandwiches, back-alley bars and the fumes of his Grab bike.
Teppanyaki dishes
34 Pham Viet Chanh, Ward 19, Binh Thanh

---

Related Articles:
---