At Belgo, Saigon's first Belgian craft brewery, flourishes of culture from the small European country greet visitors before they even step inside the building, which itself is a surprise. Located on a small, typically Saigon street, the large brewery stands out thanks its size and striking design.
To the left of the entrance stand three replicas of Manneken Pis, the iconic statue of a little boy peeing into a fountain in Brussels. The statues represent the colors of the Belgian flag: black, yellow and red.
Inside, the impressively large open space is modeled after a Belgian brewery from the 19th century, with exposed concrete and brickwork catching the eye. Upstairs a unique piece of art centered on a classic motorbike takes center stage.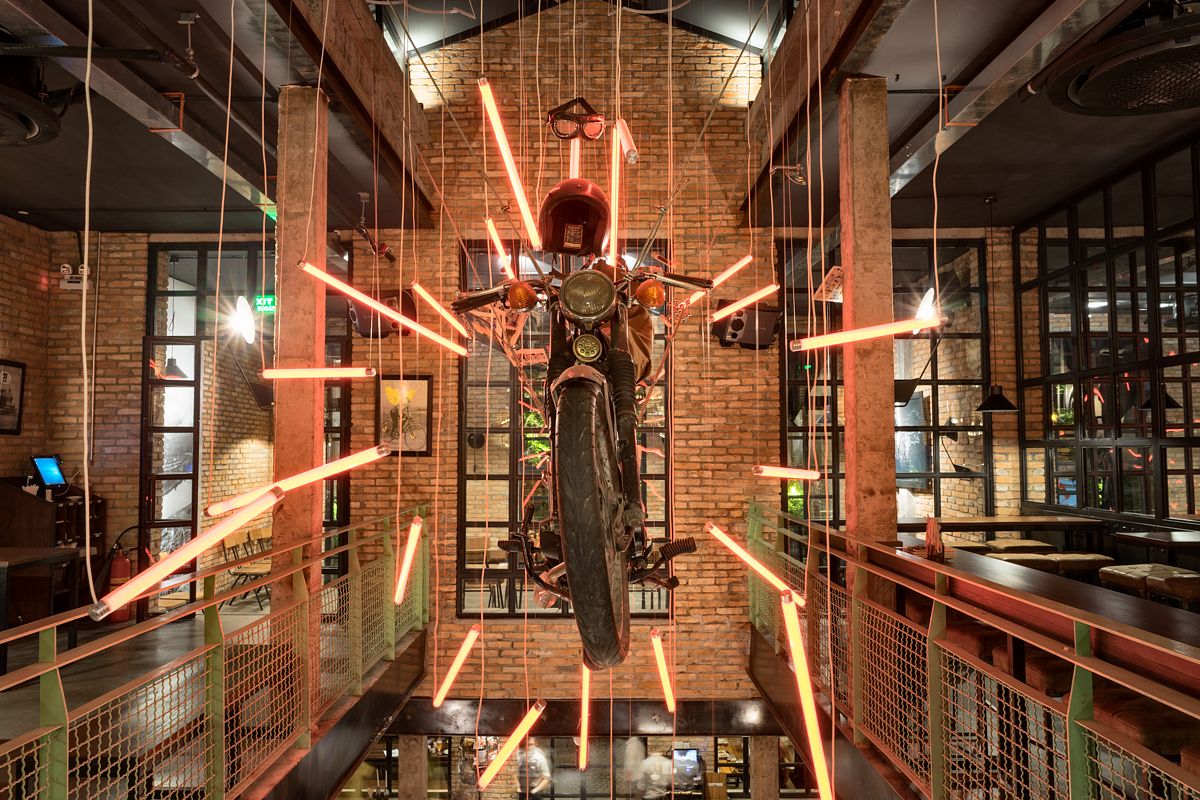 According to Gauthier Lagasse, co-founder at Belgo, the piece represents one of the brewery's core themes: culture shock. Viewed from the side, the work portrays chaos. "You have to imagine the driver being hit in the face by culture shock," he says.
"He is losing all of his stuff, including his backpack, which is full of things from Belgium. From the side it's messy and chaotic, like culture shock. It's a matter of perspective. As soon as you do the effort of learning a bit about a country, you quickly go from a shocking experience to a very rich experience."
Move around to the front of the bike, and the view changes completely. "All the lines that were messy and chaotic are now in order, giving you the feeling that the motorbike is coming in your direction," Gauthier explains. "It is being pushed forward because that is what culture shock does to you."
Gauthier shares that the display is there for two reasons. "I want this to be a place of culture shock, where different people come and then they connect and contact," he says. "The second aspect is Belgium is a place of culture shock, with three national languages and communities."
The lights above the upstairs bar represent the second main theme at Belgo: surrealism.
Bowler hats hide the bar's light bulbs, and this is no accident. "Rene Magritte was famous for making art with bowler hats," Gauthier says, connecting one of Belgium's most well-known surrealist artists to the brewery. "The hats are from Belgium, from the shop where Magritte bought his hats a century ago."
Gauthier reiterates the two central narratives behind Belgo: "We made this place with two themes, culture shock and surrealism. We believe these are key to understanding Belgium."
The beer experience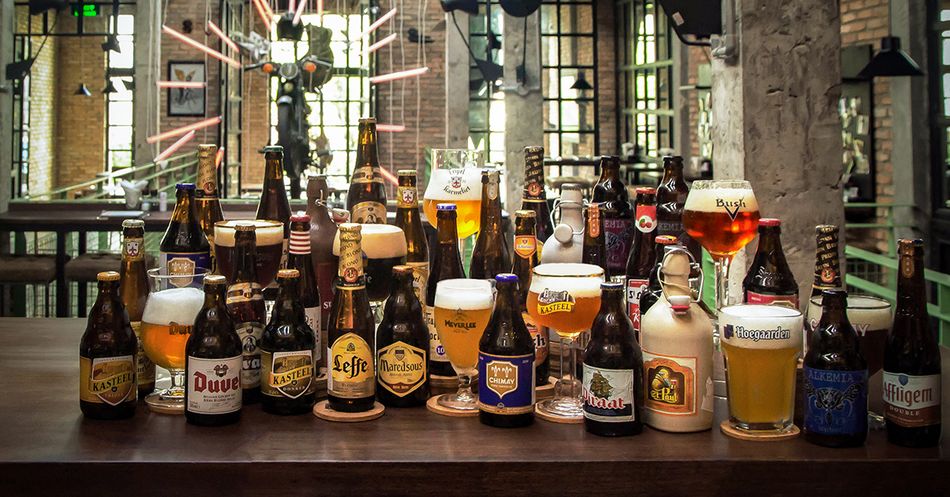 Of course, drinking is also a major focal point at Belgo. According to Gauthier, beer is an integral part of Belgian culture, and he hopes to transport this culture to Vietnam. "Drinking Belgian beer is an art, and it's now available to everyone in Saigon," he says. Belgium has been brewing beer for over 1,000 years, and currently offers over 3,500 beers. In fact, Belgian beer is listed as a UNESCO Cultural Heritage asset.
Lam Bao Hoang, the brewery's brand manager, shares that Belgo offers a three-level beer experience. "That starts when you look at the menu, where we have over 35 Belgian beers, both on tap and bottled," he says. This selection will soon be supplemented by Belgo's own craft beers, brewed in neighboring Long An province.
These beers will incorporate as many Belgian aspects as possible, including brewing equipment, ingredients and traditional recipes brought in from the country, as well as a Belgian brewmaster leading the process from grain to keg.
"There is no limit to how many beers we will make," Gauthier says. "We have 24 taps, and by the end of the year we want to have 24 different beers, from rotating specials to beers that will always be available. That's what Belgium is about: variety."
The second level of the beer experience kicks in when a beer is served, as this must done with respect to a list of strict pouring rules.
The final step in the beer experience is the glass, as each beer is served in its own specifically designed vessel. It's clear that a lot of thought goes into each beer that is served to a customer.
"I want everyone to be able to experience the art of beer," Gauthier says. "Beyond the beer what's important is the moment. Beer is the best social media ever. If you look around people aren't looking at their phones, they're talking to each other and having a good time."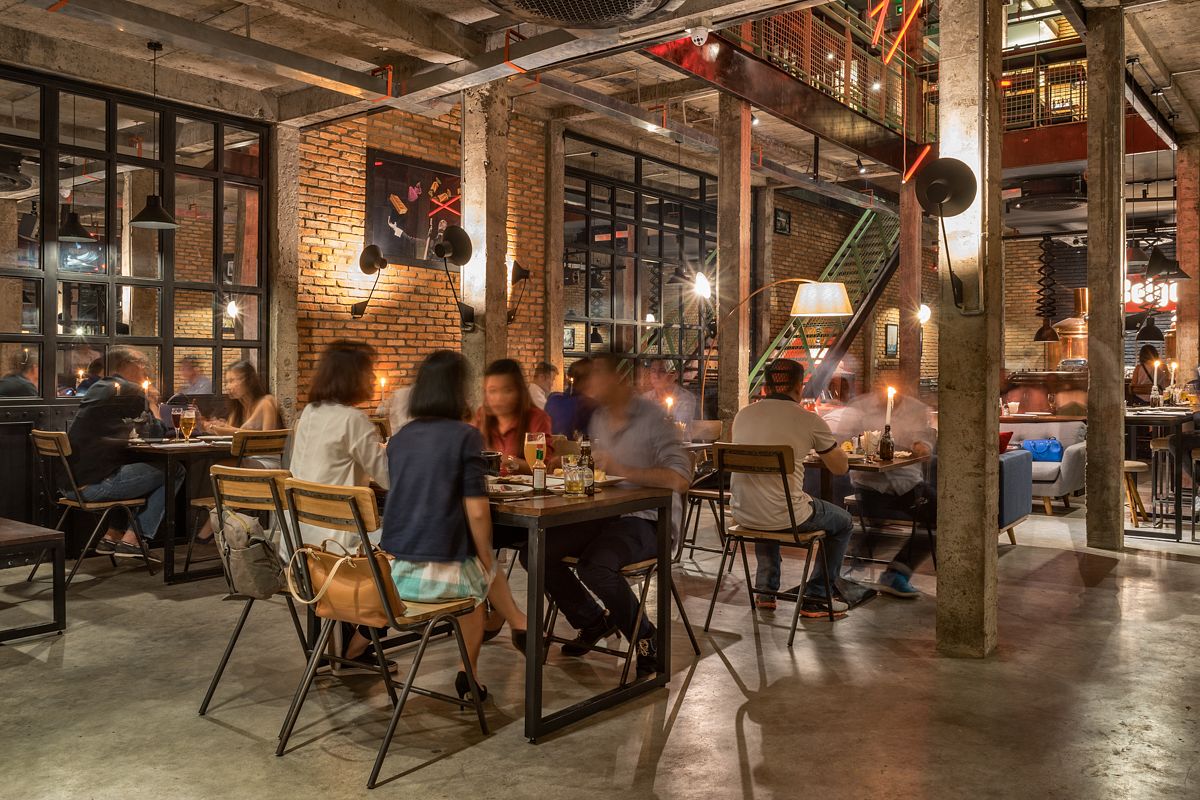 Belgian cuisine will accompany the beers as well, such as fries, mussels, chocolate and Flammekueche, a thin, crusty pizza made with cream, bacon and onions. Belgo also offers a set lunch that includes a glass of beer, creating one of the best lunch values in town.
It's hard not to be impressed by the attention to detail in Belgo's architectural design and food and drink program, and Gauthier's enthusiasm for his home country's culture is infectious. A visit to the brewery is an educational experience, in addition to a very enjoyable one. "I want people to leave feeling more Belgian than they did when they came in," Gauthier says. Mission accomplished.
Belgo | 159 Nguyễn Văn Thủ, Đa Kao, Quận 1, Ho Chi Minh City, Vietnam