Saigon overflows with coffee shops, so it takes something special to warrant one's attention, let alone repeat visit. The Coffee House stands out amongst the competition as a unique local Vietnam brand with a relaxed atmosphere, delicious, locally sourced drinks and attention to detail. Best of all, while worth trekking across districts for, there is probably one just around the corner waiting for you to become a regular at.
World Class, Neighborhood-Tailored Design
A good coffee spot is a calm oasis within the hectic city. Upon entering The Coffee House, you'll be greeted with a genuine hello from the nearest staff member and presented with a variety of seating styles ideal for intimate meetings with friends, bouts of private productivity or sustained relaxation. Anyone tired of the incessant cement and exhaust outside will enjoy the abundance of healthy flowers, ferns and multi-story trees growing throughout the building. From the spacious open-air layouts to the soothing color schemes and modern decor, no detail is overlooked in ensuring The Coffee House is a friendly, open space for work and conversation.
Long-term residents may think The Coffee House is suddenly everywhere. They aren't wrong. Nguyen Hai Ninh, one of Forbes Vietnam's 30 Under 30, founded it less than three years ago and there are now over 60 locations in Saigon alone, with new ones opening every few weeks. But unlike other chains that simply erect exact replicas on every street, each Coffee House is uniquely designed to fit the character of its neighborhood and needs of its inhabitants. Tran Huy Lieu, Phú Nhuan Dist, for example, embraces its proximity to famed bookshops by offering shelves of books for you to enjoy, and at the Tran Cao Van location near Turtle Lake, there is a cyclo hanging in the store as an iconic, and for some, romantic symbol of Saigon. It's fun to explore different locations, noting the distinct designs, vibes, and green architecture. Foreign visitors can explore local people and cultures by simply sitting in any The Coffee House. And regardless of which you enter, because it is a homegrown brand that adheres to global standards, you are certain to enjoy the same consistent taste you've come to love at great, local prices.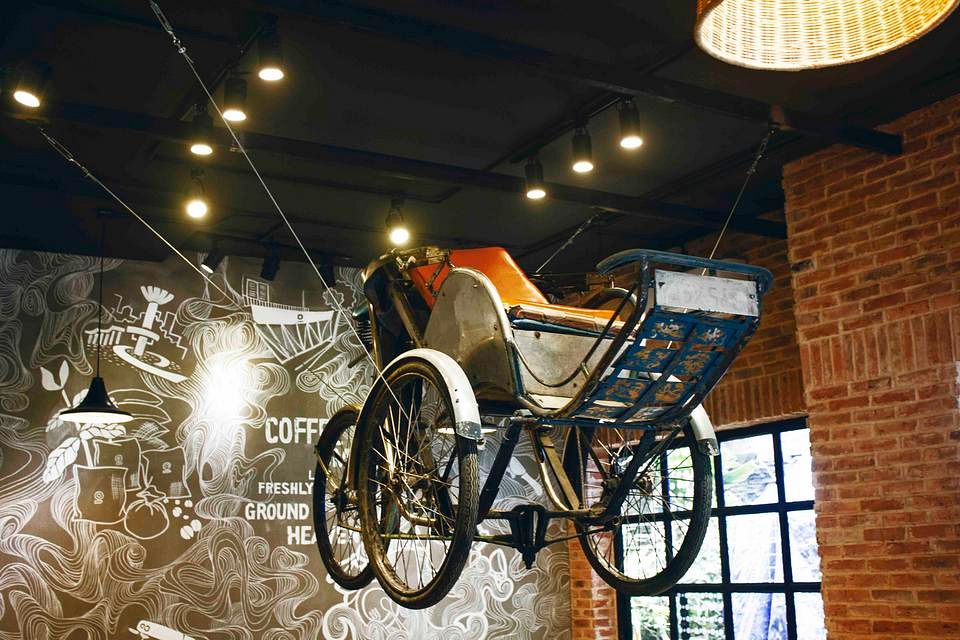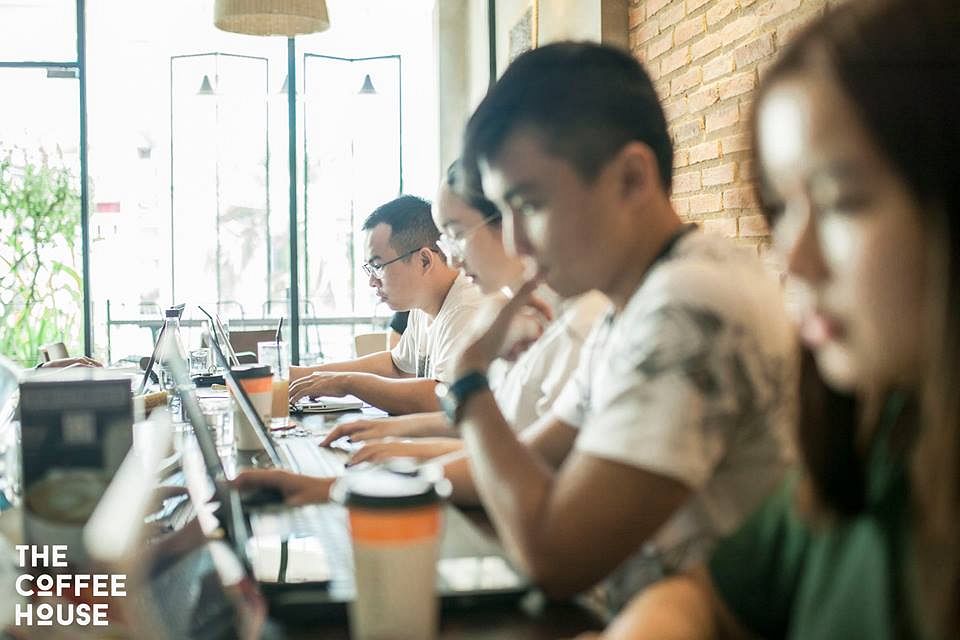 Warm-Hearted Service
You'll never feel rushed at The Coffee House. You can enjoy countless hours working thanks to unlimited, free, fast Wi-Fi and cozy chairs. The attentive, accommodating staff is always available to refill your glass with endless, complimentary water and provide you with anything you may desire. Expertly trained and dedicated, their pleasant attitudes and warm smiles will make you feel at perfect ease and able to comfortably focus on your tasks. The Coffee House values delivering happiness as seen in the way its staff cares for their customers and the love they bring to local communities through charitable activities.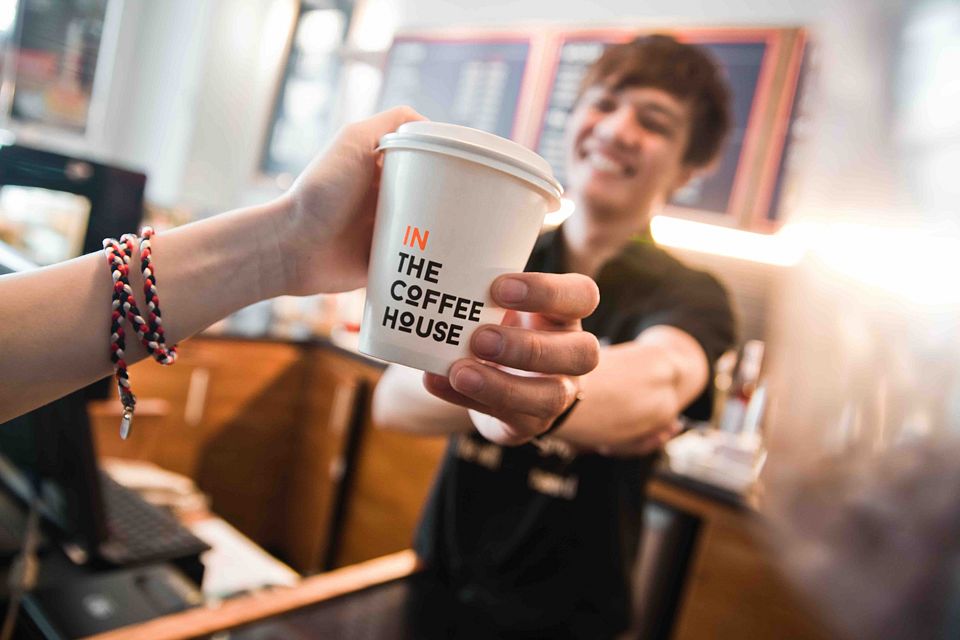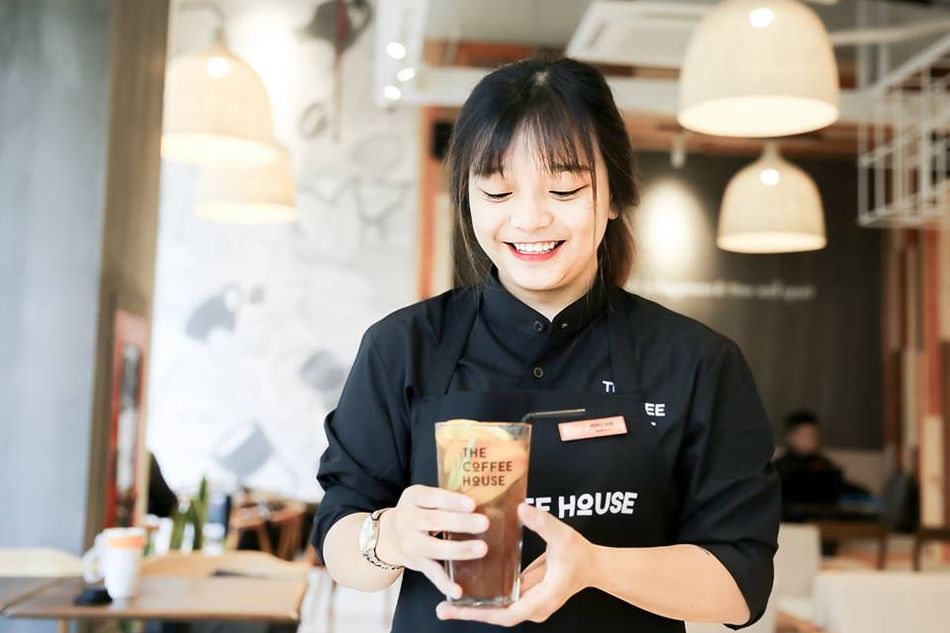 Meticulously Crafted Drinks and Food
While an inviting environment is essential, no coffee shop can succeed without truly great coffee. Thankfully The Coffee House offers a range of carefully developed, regionally supplied, products. Relying on handpicked, organic beans, their in-house blend of Robusta and Arabica is a rich, complex roast. While sipping on my cà phê đen, I was transported to the calm afternoon breezes and cool shadows of the highlands. Consistent with the shop's encouragement of guests lingering for extended periods of time, iced drinks feature cubes of frozen coffee, so you'll never have to worry about the last third of your cup getting watered down. The lattes and cappuccinos add expertly frothed milk to that exclusively Vietnamese coffee, making for smooth beverages, enjoyed warm or cold.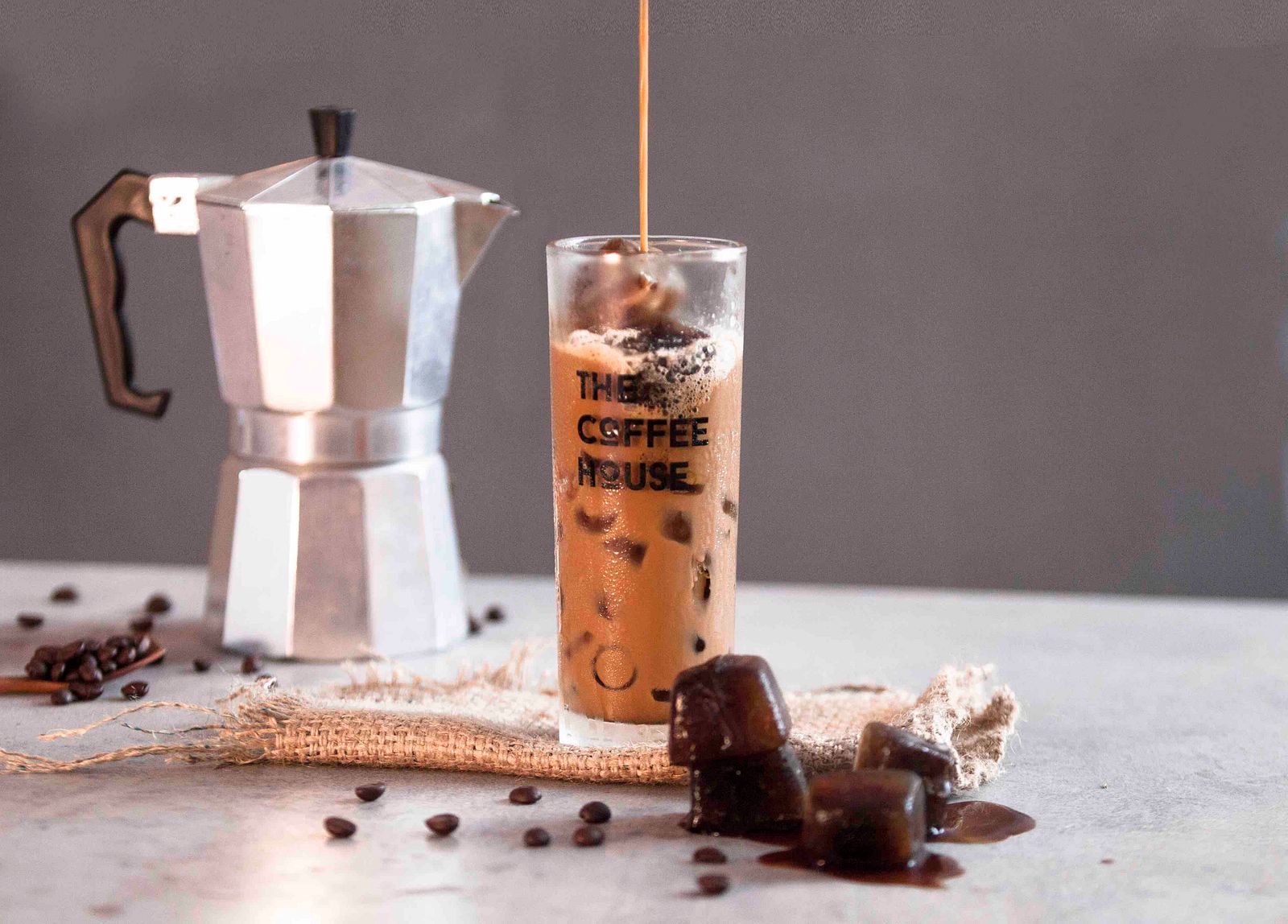 Of course if you aren't a coffee drinker, The Coffee House has you covered, too. Peach Tea Mania, their signature drink, is a rejuvenating blend of natural peach and refreshing tea flavors. And if you want to try something new, I suggest Black Tea Macchiato. A strong, enticingly bitter black tea base is poured beneath a lavish layer of creamy milk. It's an original, decadent juxtaposition that works exceedingly well, especially when enjoyed sans-straw. And because you are likely to stay at The Coffee Hours for hours, you will certainly grow hungry and can therefore enjoy a great array of freshly baked breads, cakes and snacks.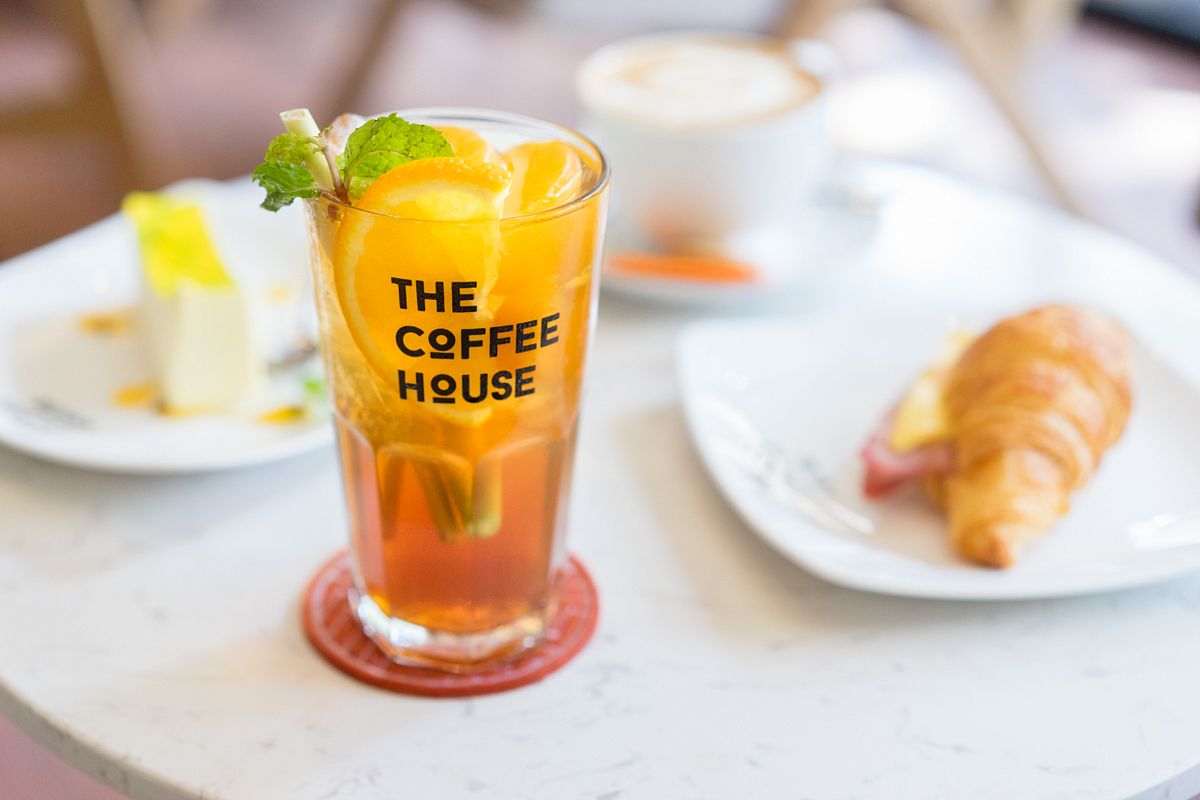 The Coffee House puts in the extra effort to provide the small pleasures that you'll find yourself savoring for hours while you work and relax. This commitment to a complete customer experience makes any visit a unique joy. Come in and experience that feeling at a corner The Coffee House.