Twenty five floors above the city's clamorous traffic and stressful commotion, a stylish escape awaits. Offering one of Saigon's best sights, a sophisticated atmosphere and a dynamic menu, SOHY is perfect for laughing with friends, talking with colleagues, reveling in a romantic evening with your partner or dancing the night away.
When the sun sets and Saigon's landmark buildings begin to glow like futuristic jewelry, there is no better place to be than SOHY's rooftop. As relaxing music wafts in the cool night air, you can recline in a comfortable chair with a refreshment in hand and marvel at the mesmerizing skyline. An ideal backdrop for special occasions, casual gatherings or once-in-a-lifetime vacation moments, the sweeping vista is sure to leave you enchanted. SOHY's multi-level design accommodates a wide-range of guests and experiences. Great for beginning and ending your evening, the 25th floor sky bar features an expansive terrace and lounge. The simple, fresh libations greatly complement a panorama of the city best appreciated with company. And every night at ten, conversations transition to dancing when a rotating lineup of top DJs spin dynamic club music.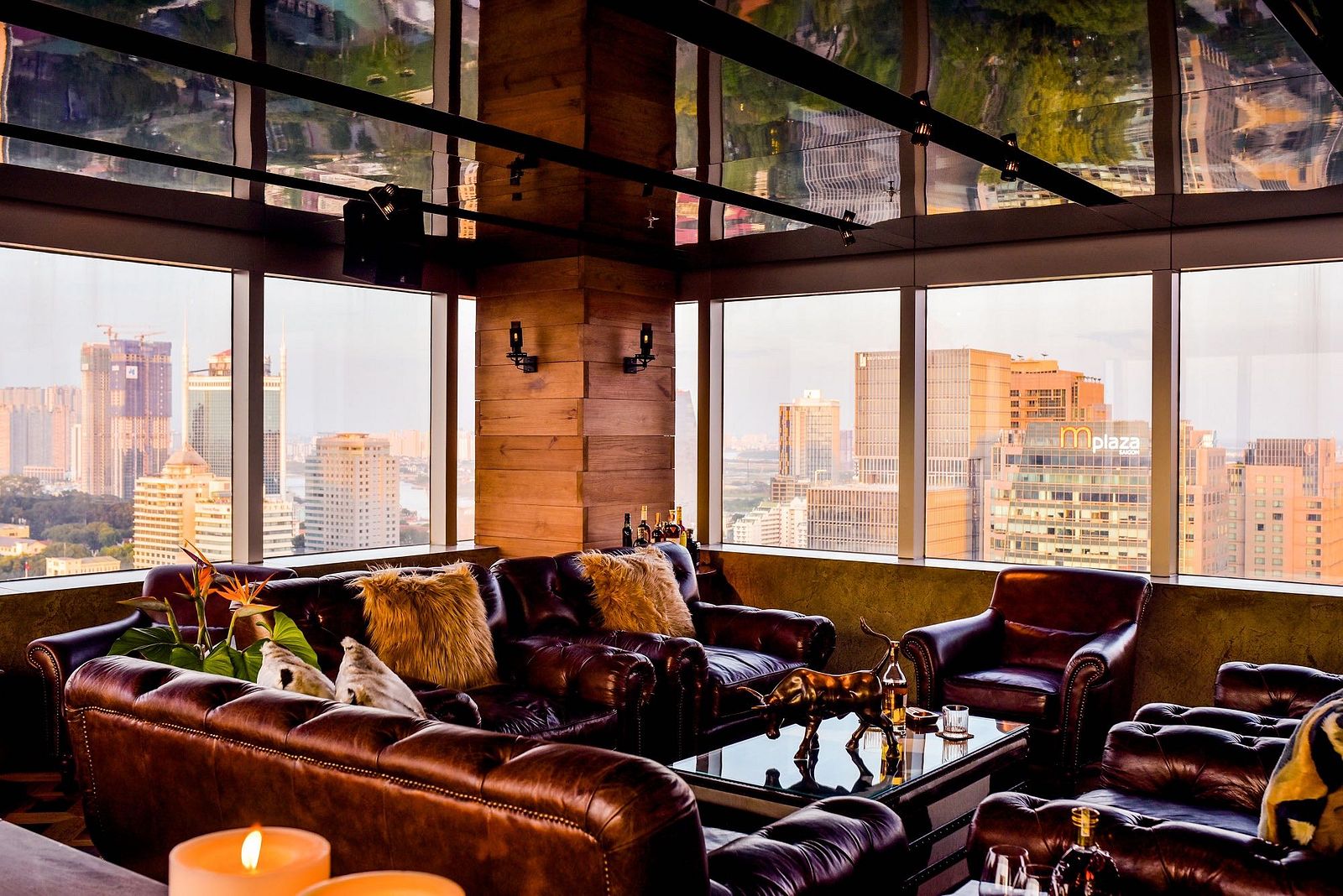 The adjacent zero gravity cigar bar is a stately, leather-filled room reminiscent of an intimate library where you can sip indulgent whiskies and unwind while smoke slowly trills from the tip of your premium hand-rolled cigar. And beginning in November, you will be able to relish in the calm charm of a beach resort on the 27th floor champaign garden, where chill house music harmonizes with the bubbles in your glass.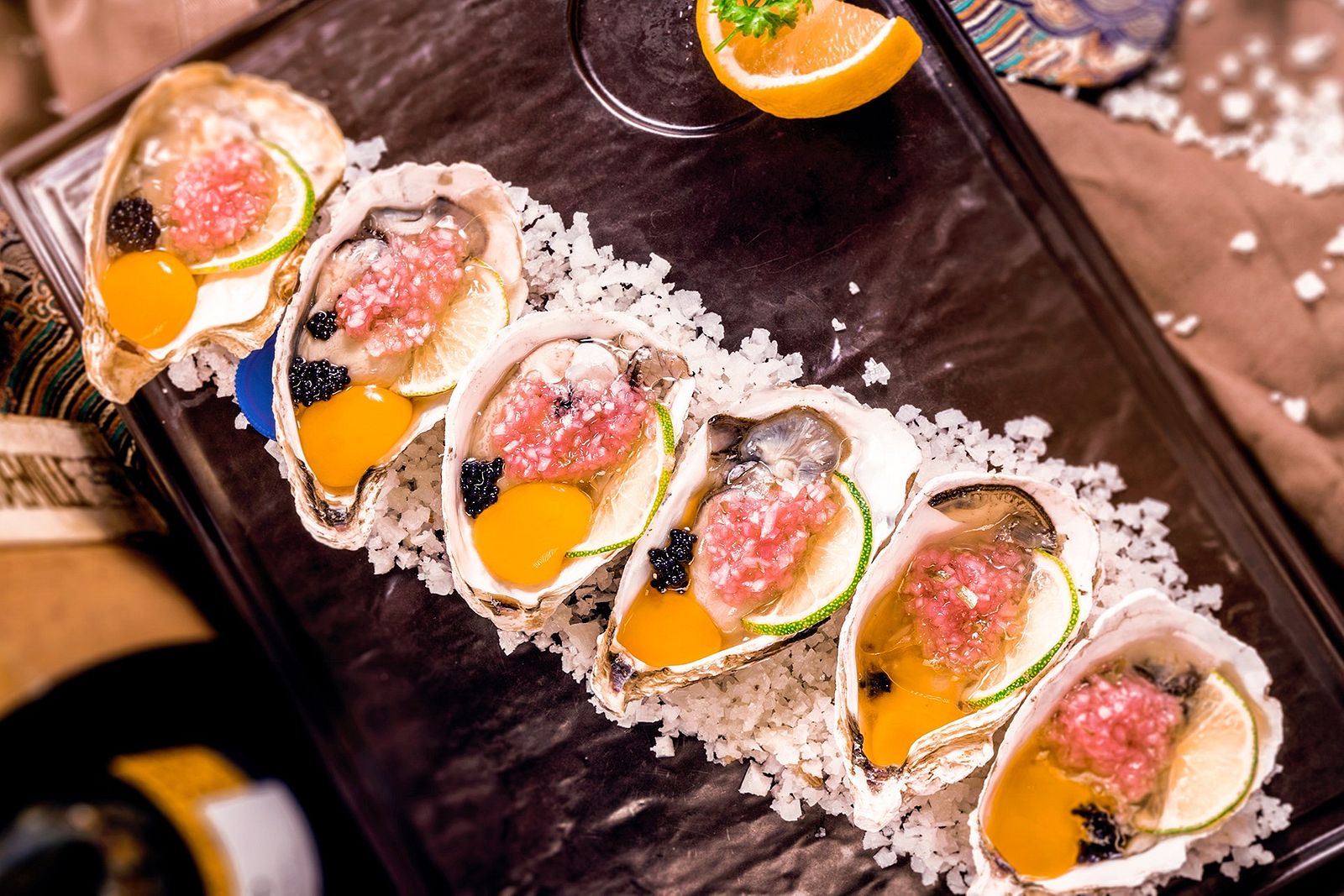 Once you finish your drinks and enter the noshing phase of the evening, you thankfully won't have to abandon the stunning scene if you visit the star dining room on the 26th floor. Behind a wall of windows you can savor unrivaled international fusion dishes made with the finest ingredients. The best-selling Nha Trang oysters served with steeped onion oil, quail eggs and caviar, for example, are a sophisticated snack or starter. Similarly, the decadent foie gras terrine with onion compote and toasted bread is a rich treat you won't find anywhere else. And SOHY recommends you try their signature Australian beef tomahawk steak cooked to perfection and served with your choice of creative new age sauces. While savoring the healthy, natural meals, you'll find yourself entranced by the romantic atmosphere created by soft candlelight, blooming flowers and soothing melodies.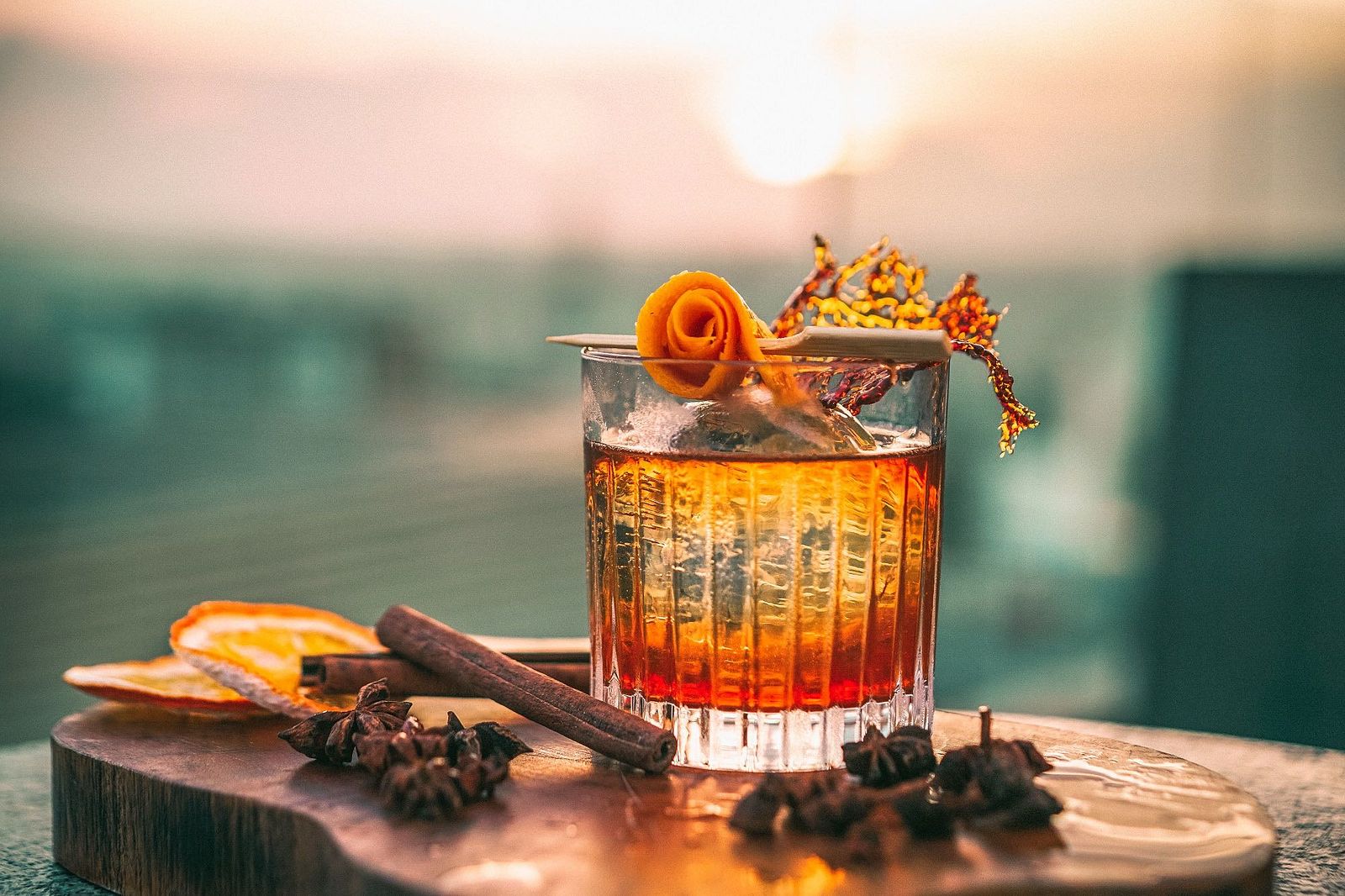 SOHY's happy hour makes easing into a carefree evening simple. Everyday from 5:30 until 8:30 all sky lounge drinks are half-off. You can make a night of it by then having the special chef- recommended 4-course sunset meal in the dining room for only 680,000 VND. And on Tuesdays, women are welcome to enjoy unlimited free wine, cocktails and beer as part of the SOHY on Heels promotion.
There are plenty of rooftop bars and restaurants in Saigon, but few with as an incredible view, refined ambiance, exquisite dishes and fresh cocktails. Whether with colleagues, friends or your partner, when at SOHY you will feel miles above the stress and pressure of the routine world, lost in a luxurious dream.
0903 305 999
Lunch: 11:00am – 5:00pm
Sky lounge & dining: 5:30pm – 3:00am
Meeting events: 24/7
25th – 26th – 27th floor, Centec Tower rooftop, 72 – 74 Nguyen Thi Minh Khai, D.1, Ho Chi Minh City