Saigon is constructing new office towers, financial buildings, malls and luxury apartments at a frantic pace, but the building frenzy is not all about commerce and housing, as exemplified by the British International School's recently opened Early Years and Infant Campus.
English-language international schools have exploded in popularity around the world, growing from 1,000 in 2007 to more than 8,000 today. The British International School in Saigon, however, was one of the first. It was founded more than 20 years ago by Maurice and Rosie Nguyen, who were unimpressed by the education opportunities available for their young daughter at the time.
The school has since grown into three adjacent campuses for students from ages 2 to 18 and become part of the prestigious family of 54 international Nord Anglia Education (NAE) schools. January 2018 saw them open their purpose-built Early Years and Infant Campus in Thao Dien, as they carve another piece of history into international schooling in Saigon. The British International School's newest building will be the first school in Saigon to receive the prestigious LOTUS award from the Vietnam Green Building Association, signifying environmentally friendly construction and operation practices. School Principal Anthony Rowlands said: "The products that are being used in the construction process both outdoors and indoors adhere to the strictest guidelines. Everything, including fixtures, fittings and even the kind of environmentally friendly paint we use in each and every classroom has been designed with your children, and the environment in mind."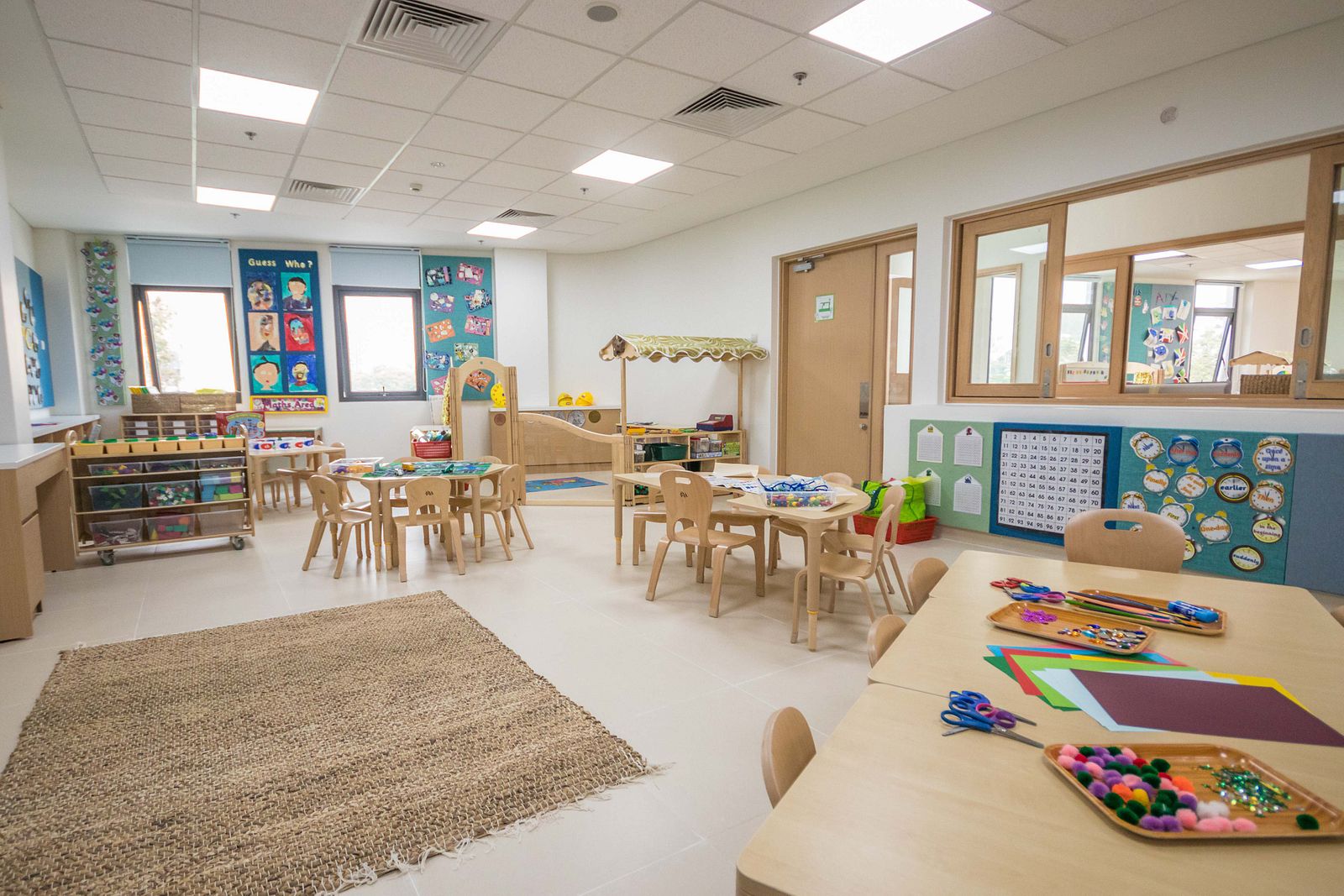 Through their connection to NAE, students at the British International School, are exposed to collaborations with some of the world's leading organizations, such as UNICEF, MIT, and Juilliard. These opportunities have helped instill in students a hunger for learning and community service that extends beyond the campus gates as part of an emphasis on connected learning.
For example, Vietnam is currently undergoing a youth-led environmentalism renaissance and students at the British International School, are at the forefront. They are connecting their buildings' green designs with ecology lessons to inform community activities such as a campus-wide partnership with the NGO Vietnam Recycles. Similarly, their Design and Technology department makes games and puzzles out of plastic offcuts, and they collect unwanted electronic devices to explore in their makerspace, while other students transform unused marketing material into origami gifts.
Curricula that focus on STEAM (science, technology, engineering, arts, and mathematics) are becoming the global standard. The British International School is onboard, with the recent addition of the Massachusetts Institute of Technology (MIT) to their global collaborations, and a British system that emphasizes creativity, critical thinking and problem-solving. Small class sizes and low student-to-teacher ratios ensure maximum contact with educators, all of whom have advanced degrees, UK teaching certificates and at least three years of experience in British or top overseas schools.
Music education has been proven to improve academic performance by developing motor skills, creativity, discipline, and self-confidence. The British International School has therefore partnered with Juilliard, the world-famous music conservatory, to emphasize such skills. Students study Juilliard-curated coursework that introduces them to different genres, styles, and instruments and participate in workshops, masterclasses, and performances from a worldwide network of musicians, teaching artists, and curriculum specialists. The appreciation and abilities they gain leads students to join after-school bands that play soul, jazz, and even Irish songs.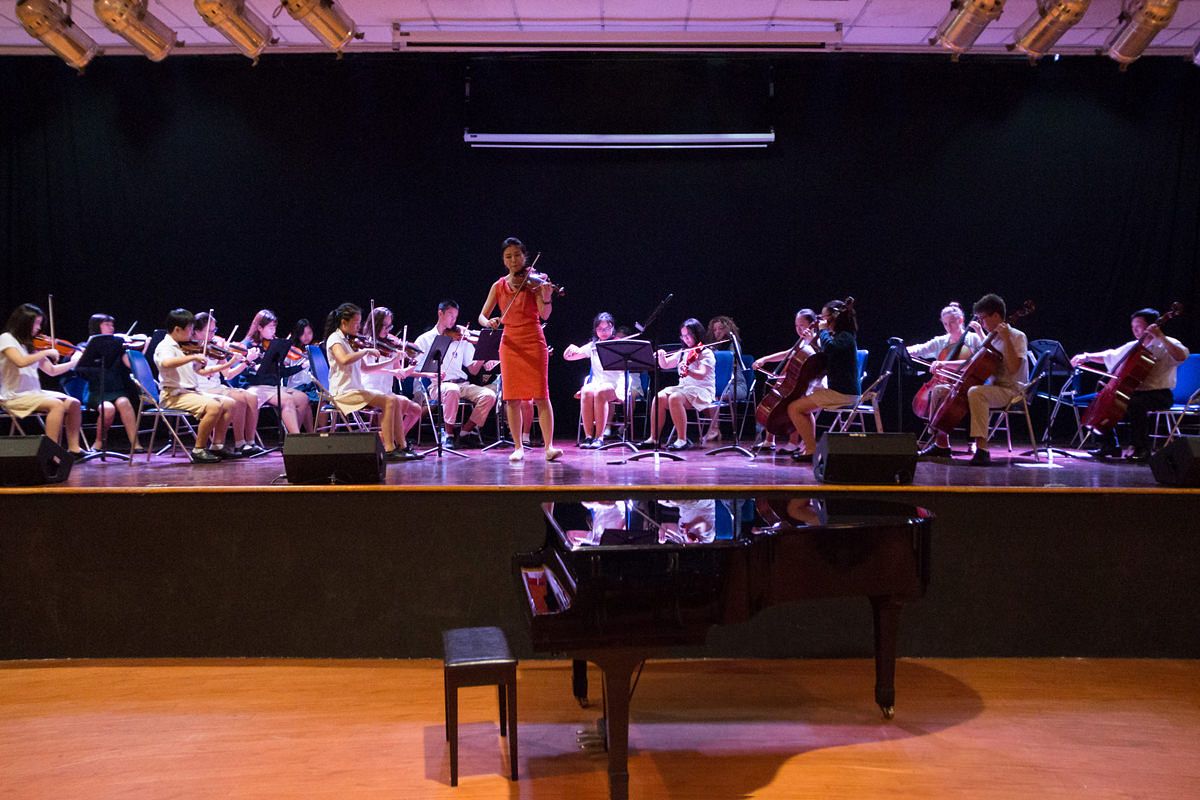 Young people in Vietnam have recently attracted attention for their charitable initiatives, and community service is another area where the British International School promotes engagement outside of the classroom. UNICEF, the United Nations program that defends the rights of children across 190 countries, challenged students to raise community awareness for the 17 Sustainable Development Goals (SDGs) while seeking implementable solutions as part of regular classwork.
Two students even had the opportunity to fly to New York to attend the UNICEF High-Level Political Forum, where one was selected to serve as a presenter. The work with UNICEF is just one manifestation of the school's commitment to producing service-oriented outlooks.
Each grade also spends time helping local organizations such as the Thien Phuoc Foster Home for Children with Disabilities, Anh Minh School for the Learning Impaired, the East Asian Endangered Species Trust and Operation Smile. These opportunities not only train students to value activism but have also inspired them to start their own charitable activities like designing and creating toys for children at a cancer center.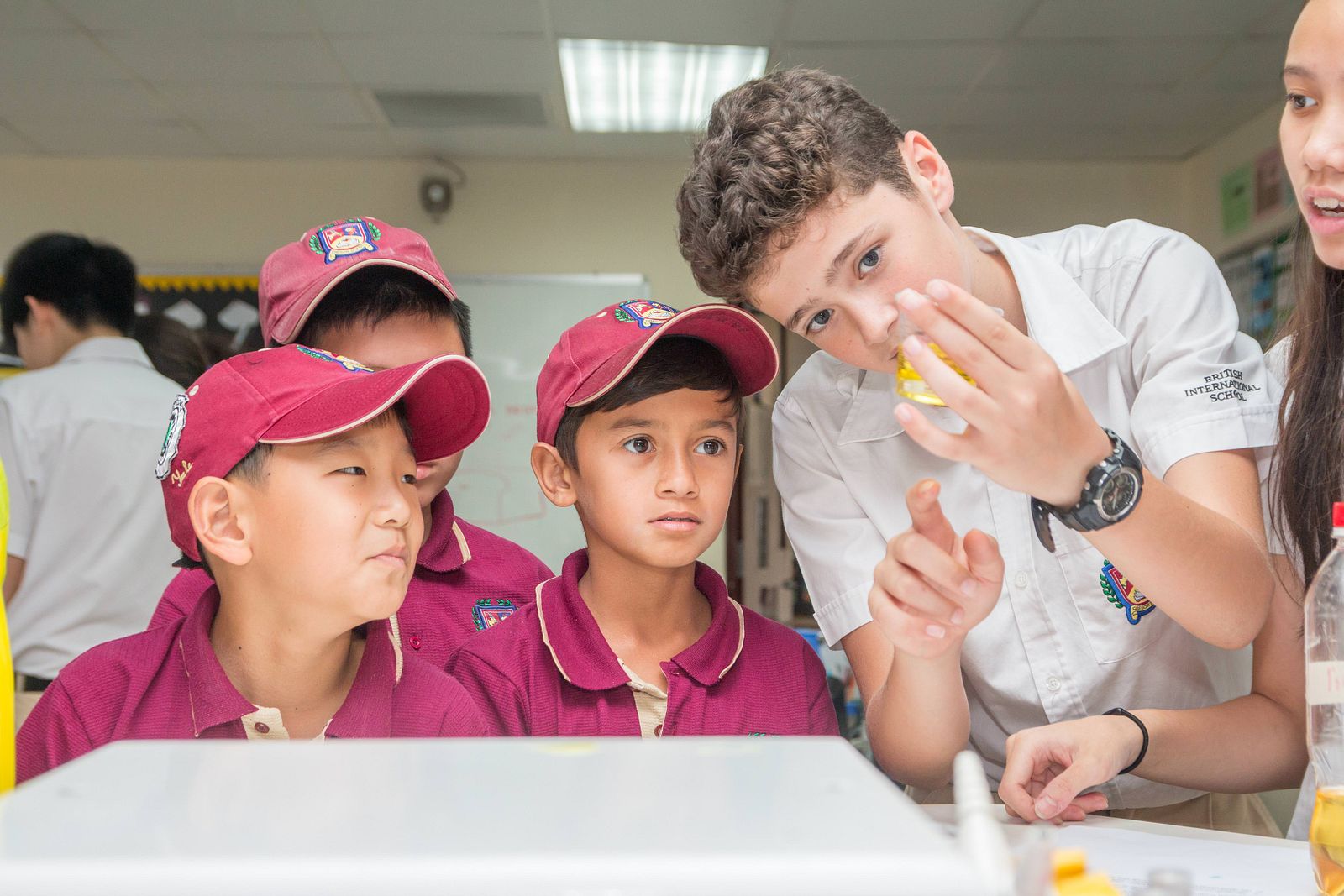 While teachers and parents play a large role in a child's development, significant learning takes place amongst students. Stanford Professor Rick Riess explains that peer learning helps individuals develop "skills in organizing and planning learning activities, working collaboratively with others, giving and receiving feedback." At the British International School, students are encouraged to interact with one another in formal and informal ways.
A wide range of afterschool activities including athletics, music, drama, art, chess, ballet, robotics, F-1 racing, yoga and tai chi promote a holistic education and a chance to build friendships. Students also frequently serve as peer mentors, as seen in their trans-grade readership programs, along with organizations like Shoestring Science, where Grade 9 students teach Grade 4 students science experiments using household objects.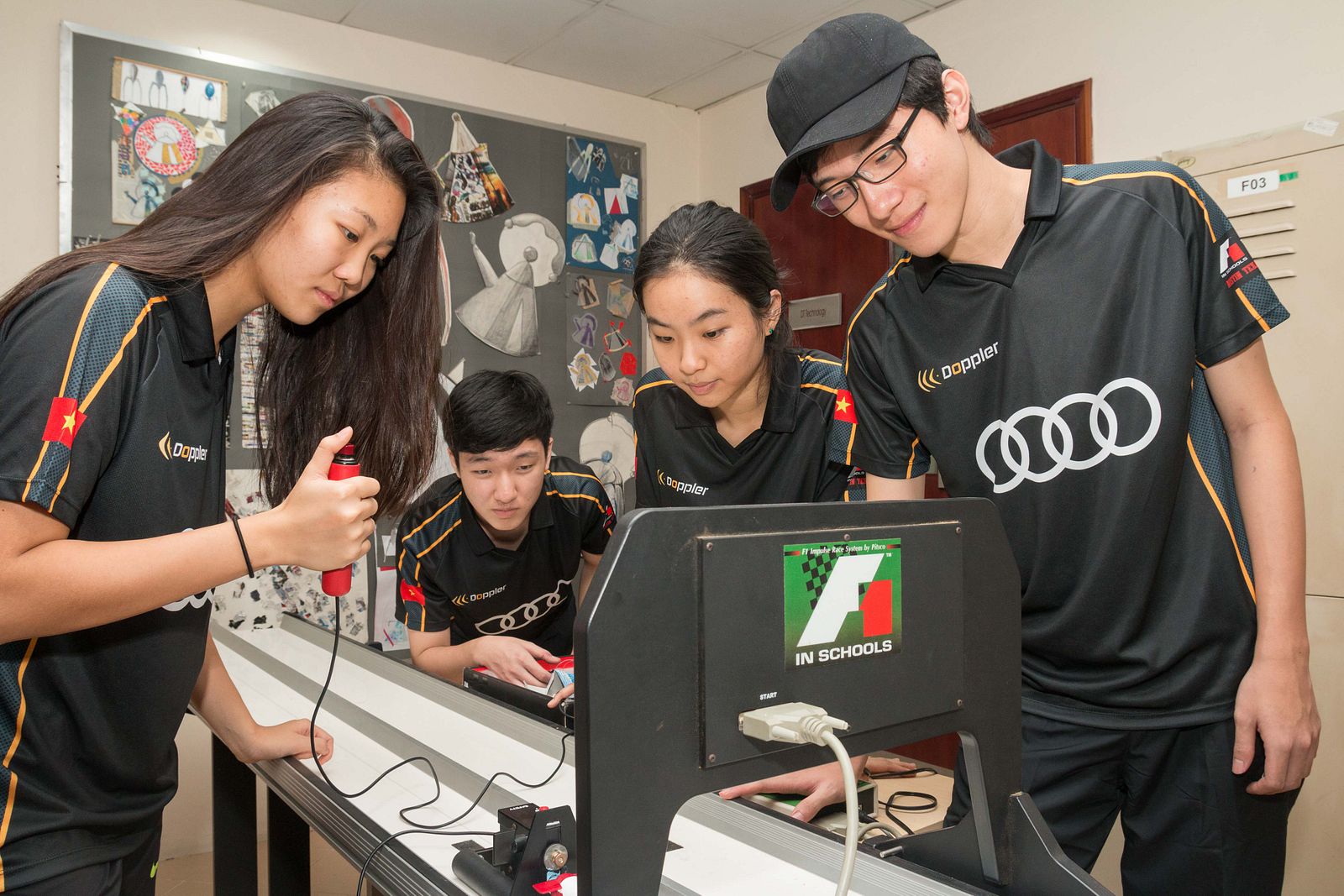 The British International School pushes students to connect outside of their local surroundings as well. All pupils are involved in NAE's Global Campus, which invites participants from around the world to take part in poetry competitions, photo contests, book clubs and more. They also compete in challenges such as designing Rube Goldberg machines and participating in mock trials. Every summer the group offers international travel programs which allow students to learn from an early age the true size of the world and the benefits of venturing beyond one's bubble.
To maximize a student's potential as a lifelong learner, a firm foundation is necessary. The British International School provides one by exposing students to as many different opportunities and perspectives, both inside and outside the school, as possible. Graduates are ready to embark on an accomplished future filled with a sense of community service, global mindfulness and the ambition to succeed.
Early Years and Infant Campus | 101 Thao Dien Street, Thao Dien Ward, District 2, HCMC
Junior Campus | 225 Nguyen Van Huong Street, District 2, HCMC