The amount of international schools available in Ho Chi Minh City seems to be outnumbered only by the many acronyms prospective families must memorize to make sense of the differences in curriculum and learning between them. One important acronym, IGCSE, appears at only a few institutions including the British International School Ho Chi Minh City (BIS HCMC) and is a prime example of how the school's blended curriculum, academic rigor and personal responsibility set it apart.
The International General Certificate of Secondary Education or IGCSEs are an internationally recognized set of qualifications based around the British education system, for students in Years 10-11 (Grades 9-10) that focus on a variety of subjects. Not only are they globally transferable they prepare students extremely well for the International Baccalaureate (IB) Diploma in the 6th Form. They conclude with students undertaking assessments after two years immersed in a curriculum that they take part in selecting for themselves. All students must take English, English literature, math and sciences, but then can select up to four additional subjects that build on previous compulsory lessons. To provide a holistic and well-balanced education that maintains physical, social and mental health, students also continue to take core P.E. and wellbeing lessons.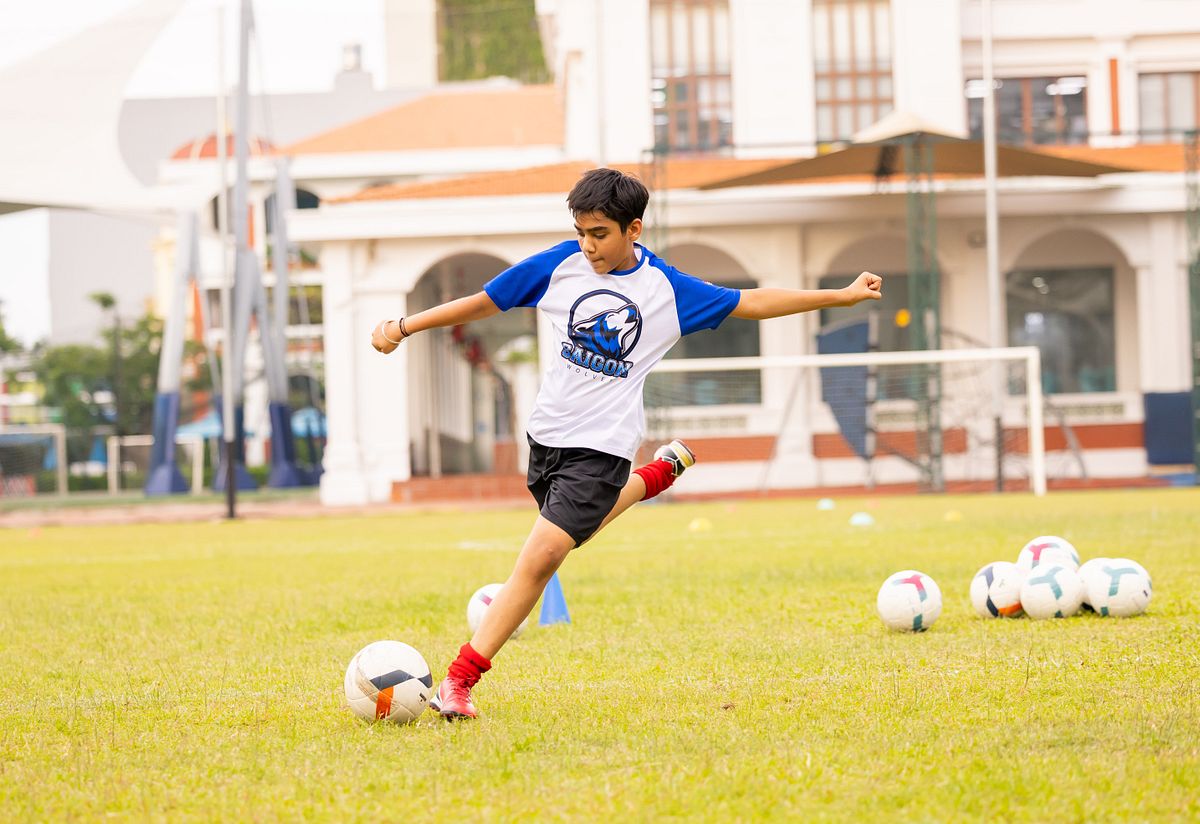 Business studies, history, geography, Mandarin, French, Spanish, design technology, computer science, economics, music, drama, art and PE are among the 18 subjects offered, meaning that there are 763 different option combinations available for Year 10 students as of next academic year.
Students for whom English is not their first language can also sit an IGCSE examination in their native (first) language such as Mandarin Chinese, German, French and Urdu. Vietnamese students also study a core Vietnamese component covering literature, history, geography and culture.
The very act of selecting from the huge range of offered subjects is an important step in their education. "They can shape their journey to reflect their own passions, interests and goals and the IGCSEs offer a framework for that choice and personalization. It is broad, it is balanced and it is academically respected … it is their first real moment of choice to shape their journey and their future," explains Head of Secondary Campus, Sean O'Neill.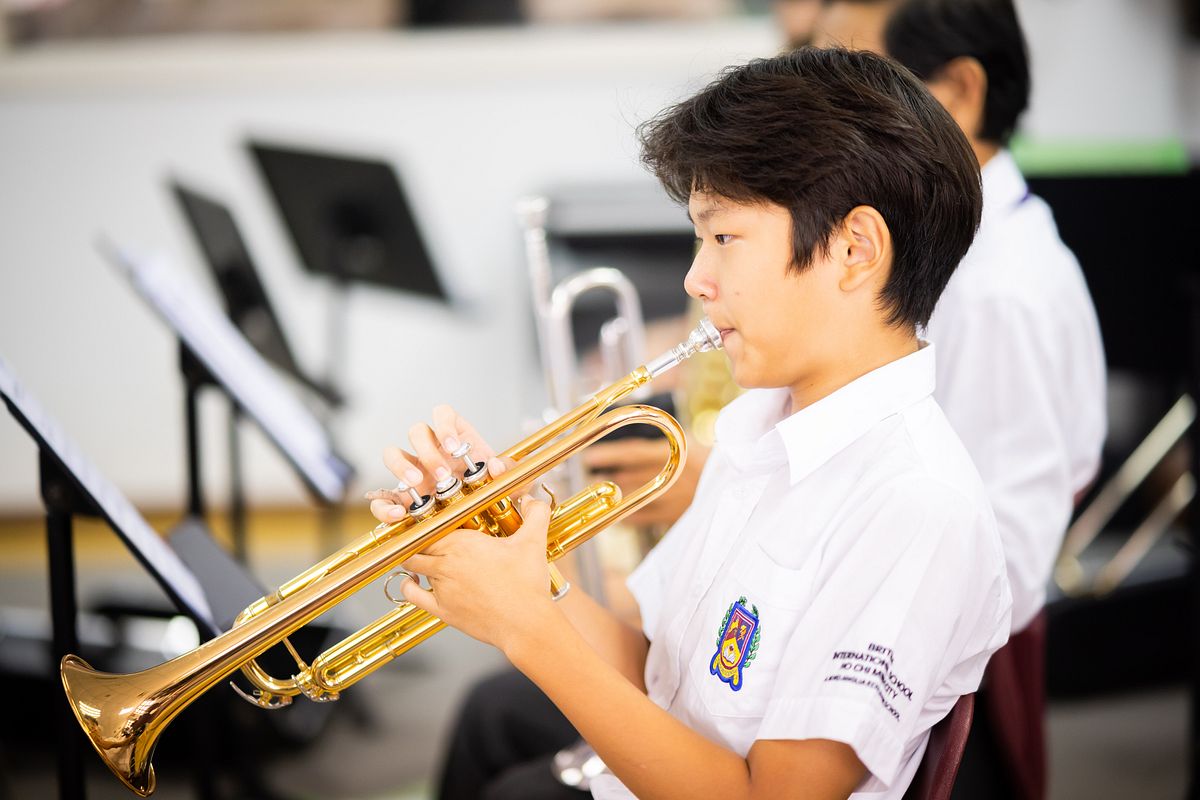 Students are increasingly focused on taking responsibility for their life trajectories, and the flexibility of the IGCSEs at BIS allows them to explore their interests and passions so they can make better decisions about long-term plans. Edric, a Year 12 student now, for example, studied Spanish, Economics and Separate Sciences (Physics, Chemistry and Biology) because they represent subjects he anticipated wanting to take during the year 12 and 13 IBDP (International Baccalaureate Diploma Program) and then university. Students like Edric who have a clear vision of their future trajectories are able to expand their knowledge in their area of expertise.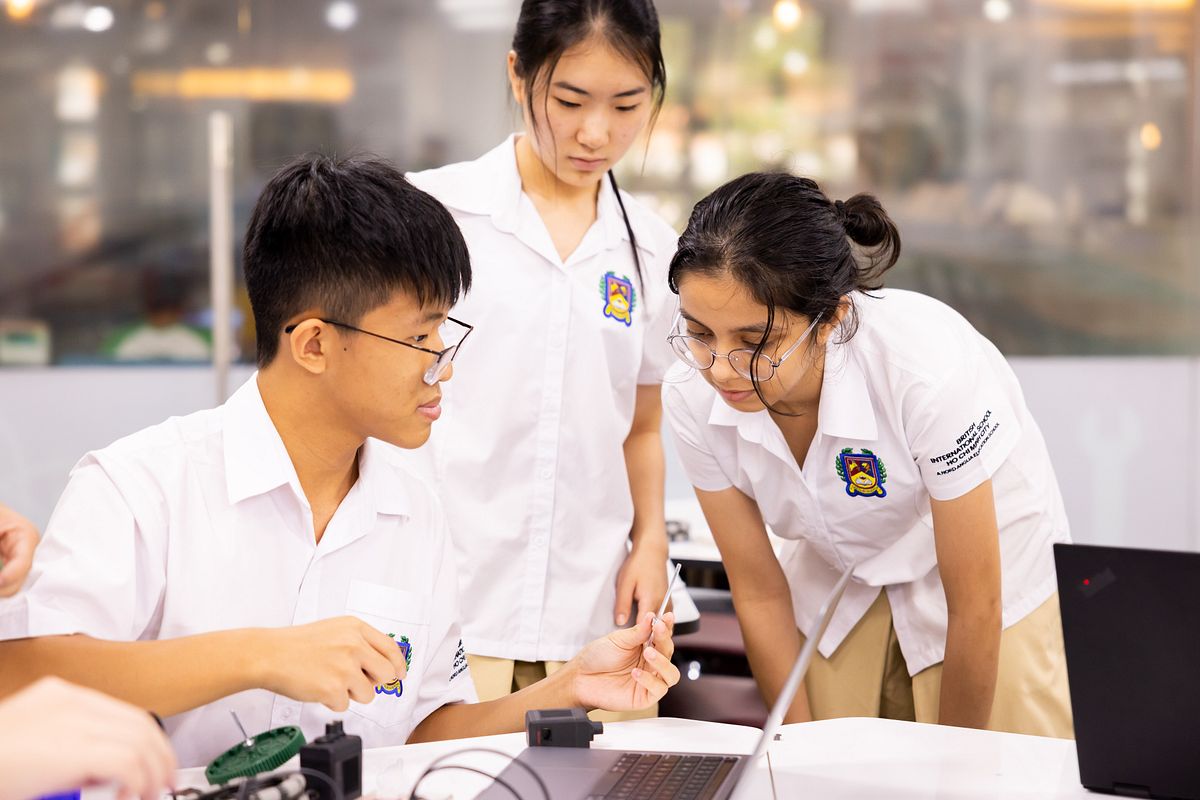 Current Year 11 student Jessie, in contrast, saw the IGCSEs as an opportunity to spend more time with her current passions as opposed to only subjects reflective of her career goals and thus chose art and design in addition to Vietnamese, her mother tongue, business studies and design technology, allowing her to make a more informed decision on her future when she reached IBDP.
Either approach is fully supported by the school but to ensure students select carefully BIS HCMC have a robust system in place for students and their families to prepare. Lee Falconer, the Deputy Head Teacher of Secondary for Curriculum & Learning explained that during Year 9, an Options Evening led by heads of departments explains the program to students and parents who are then provided comprehensive material about the subject options followed by an option to meet with department leadership teams or Mr. Falconer.
Older students are also eager to share their experiences and guide younger pupils in line with the school's constructive, mentoring ethos. One Year 12 student advised: "follow what you are interested in... enjoy what you are doing."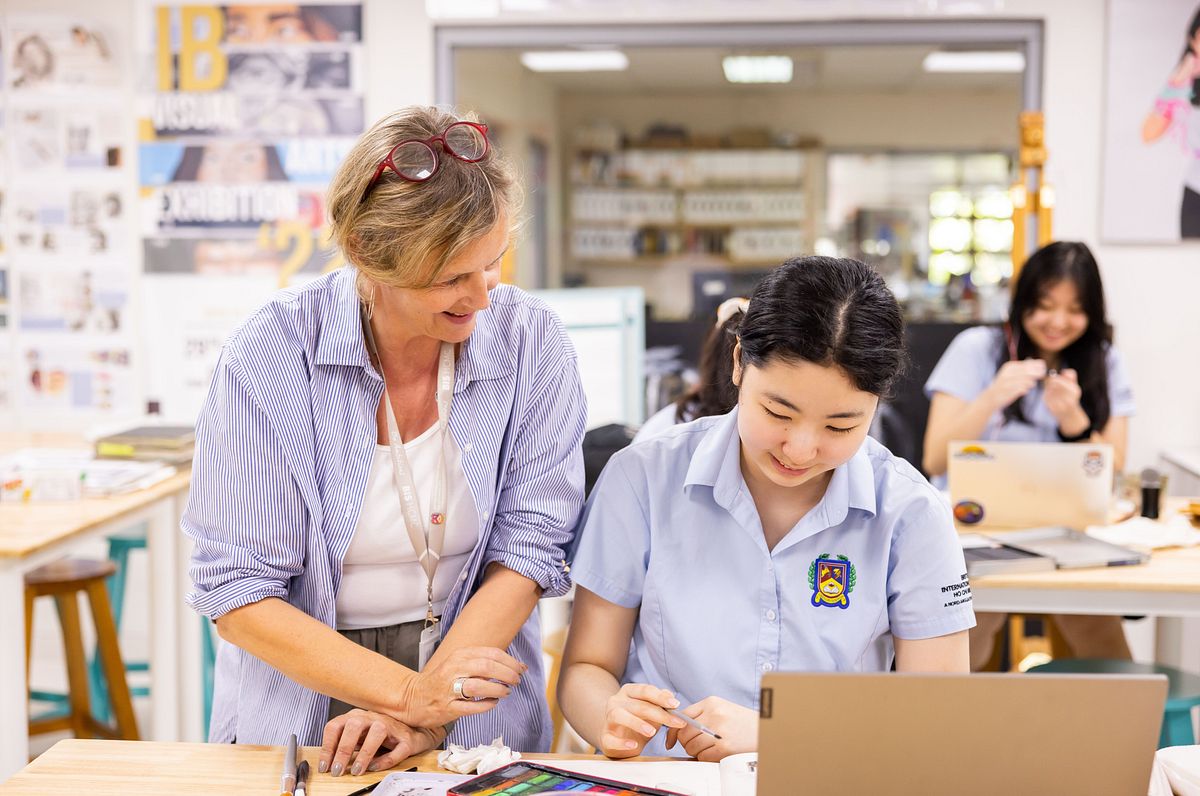 In addition to becoming better informed about subjects they intend on studying as their educational careers progress, the IGCSEs provide ample opportunities to grow as learners with a wide range of co-curricular opportunities to develop well-rounded and self-motivated students. Students also have an opportunity to experience life changing expeditions in their first year of IGCSEs with a choice of choosing an adventure or community service-based expedition, across Vietnam and globally including skiing in Switzerland and helping local communities in Cambodia.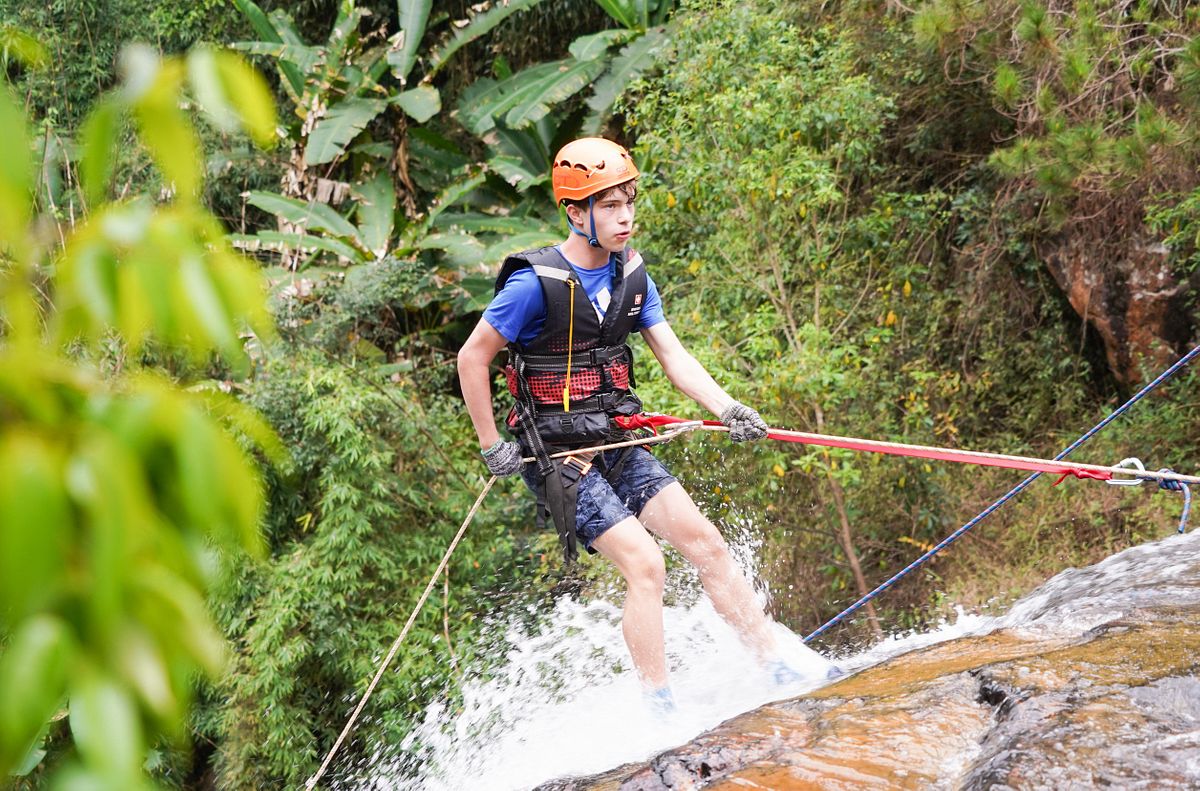 The IGCSEs are not just a means for intellectual and personal growth, but also a globally recognized certificate that prepares them especially well for future challenges. IGCSEs are globally transferable and enable study at American institutions or other schools that offer them including several independent schools in England. Many consider them an ideal preparatory experience for the globally-acclaimed IBDP, which in turn has proven to be a fantastic means of gaining admission to and excelling at top universities in the UK, Europe, North America, Australia and throughout Asia. With results that are consistently above the British national average, it's no surprise that current Year 13 students have already received offers to Top 10 universities including the University of Oxford, Stanford University and Imperial College London.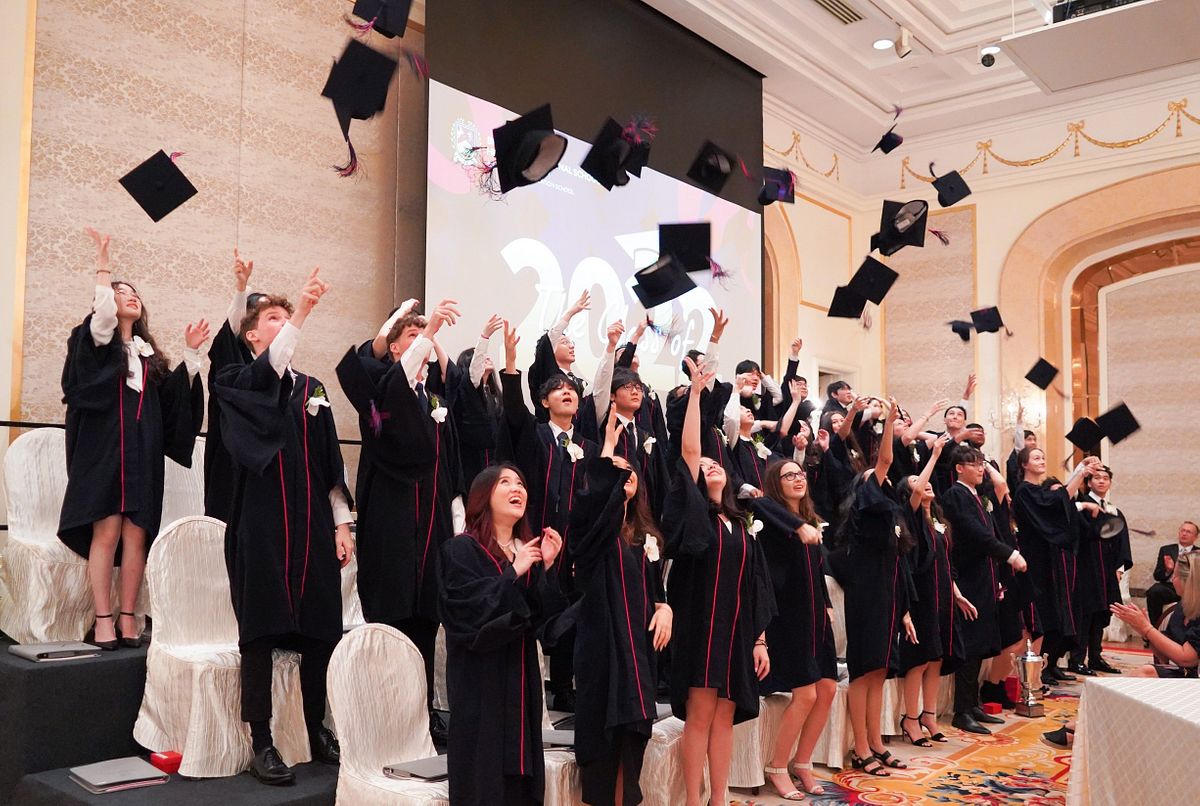 Students emphasize how preparing for the exams helps them improve their revision skills, and study habits. One of the core goals of BIS is to produce students that are both excited to learn and know what strategies and methods work best for them. Two years dedicated to selected subjects, with specialist teachers for each, is a great way to accomplish that.
One such current IBDP student, Oscar, shared that if he had one word to describe the IGCSEs he would use "opportunity." They "gave me the opportunity to develop my passions, develop my love and experience in the subjects in a way that has immensely helped me progress in the IBDP program so far," he explained. He didn't say it was easy, but it was worth it. "It was a very stressful time, a difficult time, however, the sense of reward and the success we felt going through it and the immense support we received from our teachers and our peers and the school as a whole, really helped us."
Whether your child has a clear vision for the future or is still exploring their passions and skills, the IGCSEs provide ample opportunity for them to develop knowledge, build examination skills, and learn more about themselves and their future aspirations. With the support of world-class teachers and experts in their field at BIS HCMC, your child will lay the foundations for their IB Diploma Programme and begin their journey to the top universities in the world.
+84 (0) 28 3744 2335
BIS HCMC, Secondary Campus, 246 Nguyen Van Huong Street, Thu Duc City, HCMC