As Vietnam's average income skyrockets, people are increasingly able to indulge in luxuries once only dreamt of in Saigon.
They are enjoying sports cars, designer clothes, high-end restaurants and stays in lavish resorts. Nowhere better embodies their gravitation towards a premium lifestyle than the Embassy Saigon lounge. It provides guests with an opportunity to experience high-class relaxation with select whiskies, wines and cigars in a comfortable environment frequently filled with live music.
Located conveniently in the heart of District 1, the Embassy Saigon is surrounded by five-star hotels and plays host to a mix of visiting business people and local regulars. Large leather couches and chairs are arranged throughout the spacious area so guests can recline while discussing work or sharing small talk. The cool interior grants spectacular views of the vibrant street thanks to wall-length windows.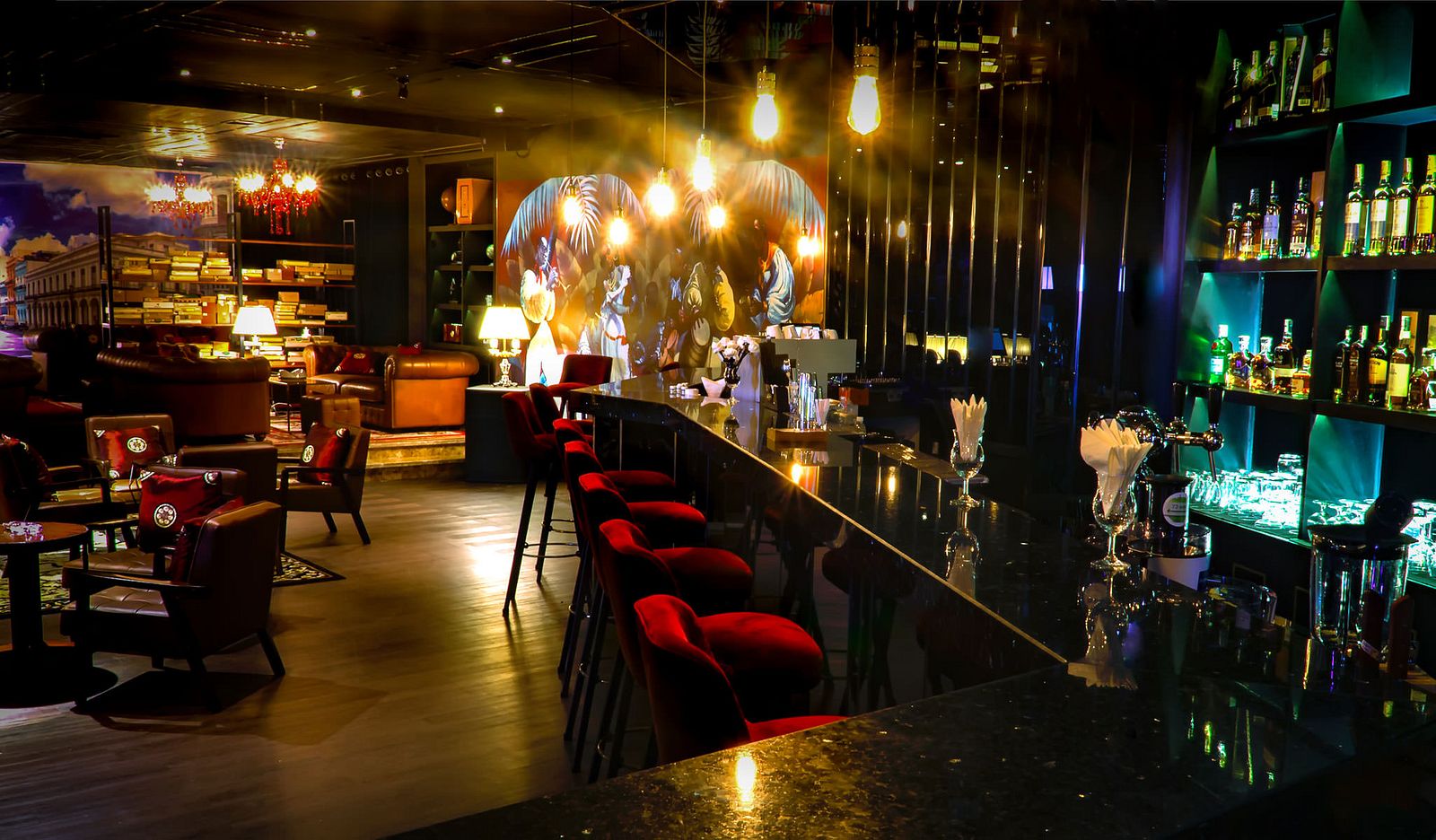 Extravagant red chandeliers contrast smooth black pillars and hardwood floors in the space that calls to mind exclusive smoking lounges around the world. A glass wall depicting Saigon's landmark buildings, including the Bitexco Tower and Tan Dinh Church, serves as the only indication of where the building is located. Enormous stacks of cigar boxes form a natural barrier that gives privacy to a secluded, elevated section of the room while a full bookshelf reinforces the quiet, meditative vibe. Soft light reflects off the polished tabletops upon which limited-edition ashtrays rest.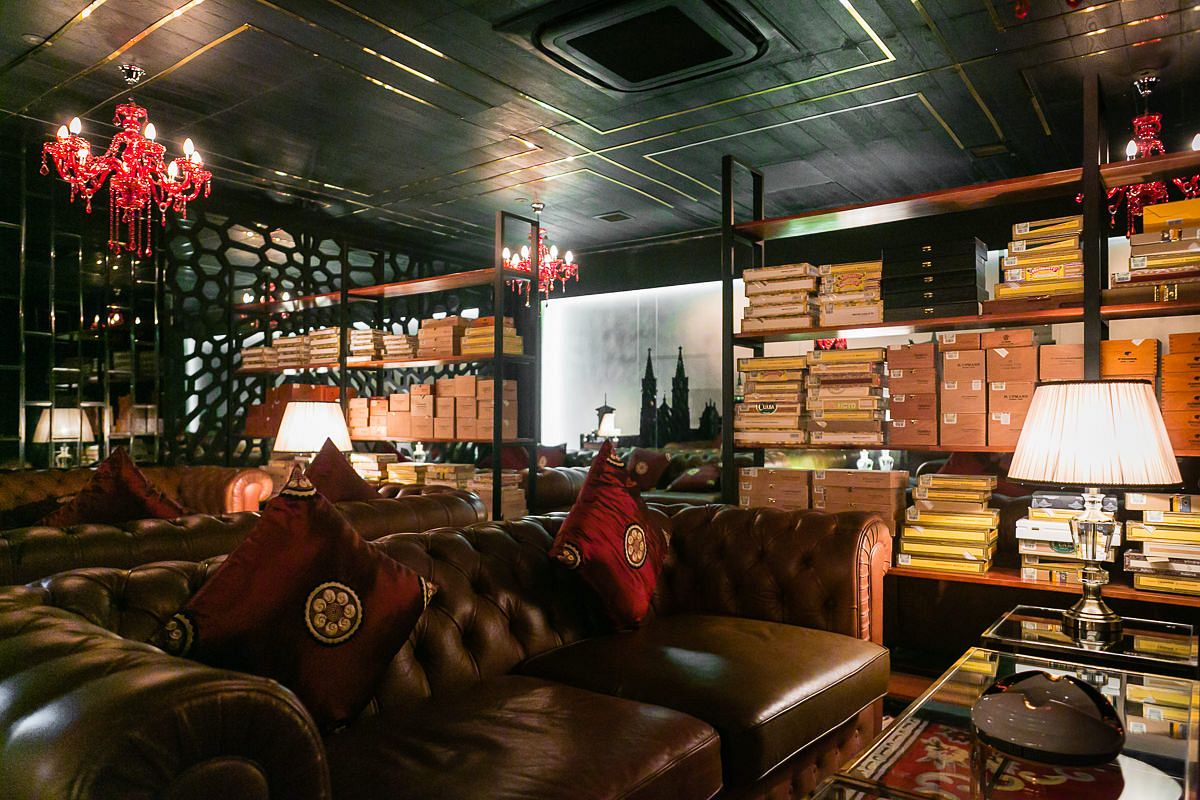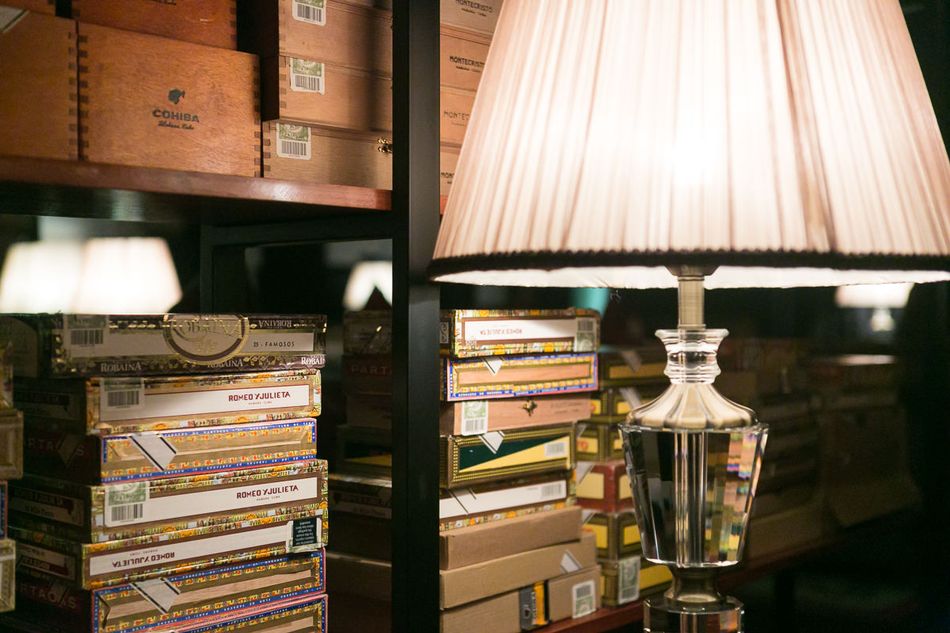 Guests at the Embassy are invited to slowly savor a drink selected from the expansive whisky and wine menu. Rare and sought-after bottles from Scotland, America, Japan and elsewhere allow for sifters of superior liquor found few other places in Saigon. Frequent visitors often purchase full bottles of their favorites to enjoy on return visits and take advantage of their membership program.
Beyond its offering of libations, the Embassy's relaxed mood makes it an ideal environment for spending hours slowly smoking an indulgent cigar. A large humidor contains a selection of Cuban cigars carefully selected by the lounge's Cuban manager. His wealth of knowledge is showcased in his well-matched recommendations based on customers' preferences. Moreover, attentive staff members frequently move throughout the room, quickly replacing ashtrays and refilling glasses.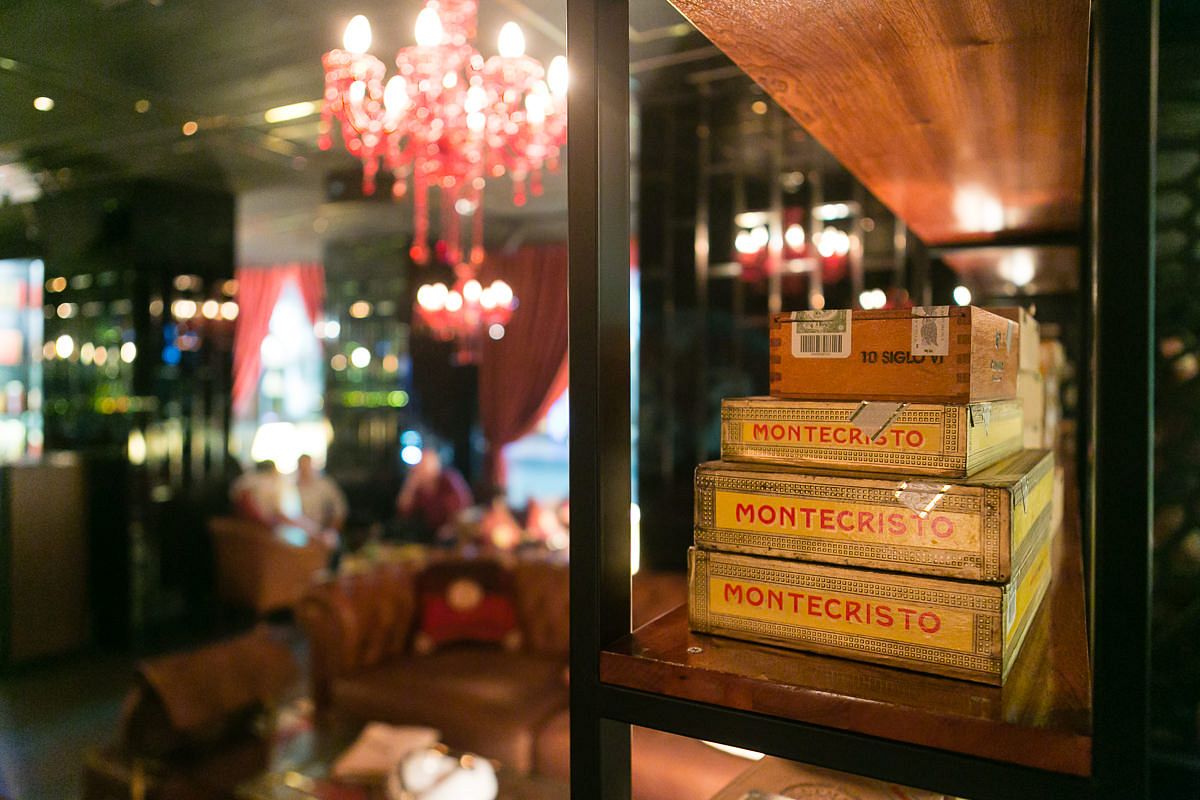 Further contributing to the upscale ambiance, every Friday and Saturday night, the Embassy provides live music. Jazz, Latin fusion, Vietnamese and classical musicians perform in front of its iconic mural depicting a traditional Latin American jam session. The diverse songs provide a soothing background for people interested in chatting, networking or simply resting after a busy day. The musicians are occasionally joined by experts who hand-roll cigars on-site for special public events with organizations like Robb Report and Elle Magazine.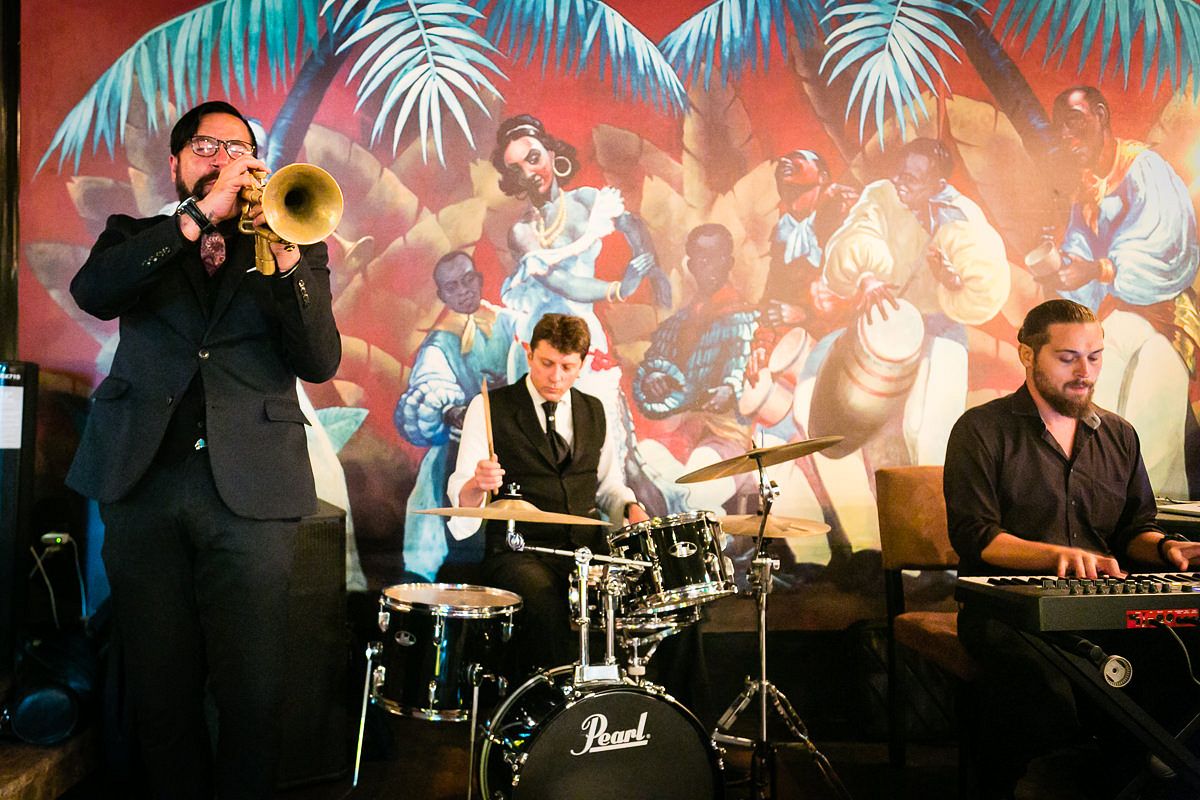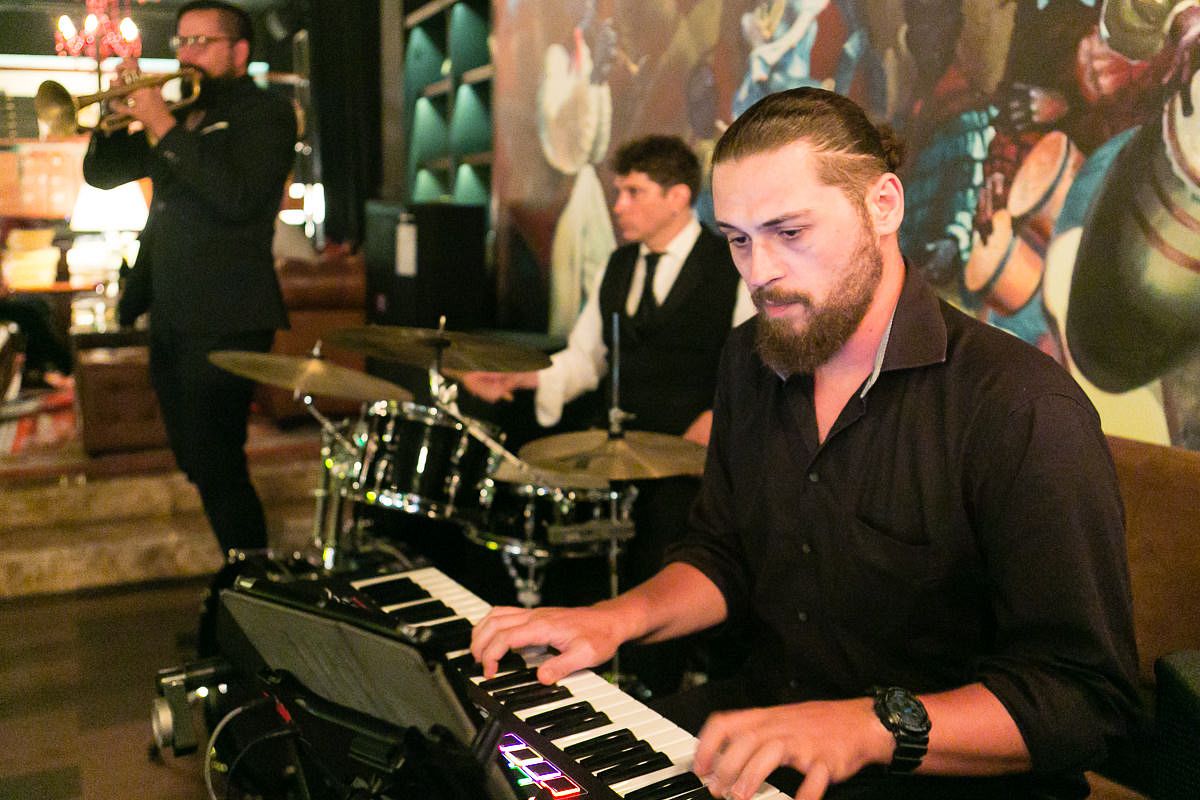 Numbers and statistics can only do so much to describe how Vietnam's economic successes translate into people's daily lives. The Embassy Saigon offers a tangible glimpse into the habits of those interested in enjoying the finer things. It is the perfect place to spend an elegant evening, resting in the airy lounge with a cigar in one hand and high-end whisky in the other while sharing conversation with friends, clients or business partners.