Qui needs no introduction. As a preferred watering hole for Saigoneers, its Friday and Saturday night queues often snake across much of its generous frontage and show no signs of abating as the night wears on.
On quieter evenings, Qui often hosts the occasional saxophonist or magician, while the crowd sips cocktails curated by Vietnam's top bartender for 2013 and 2014, Le Thanh Tung, as judged by one of the bartending industry's most prestigious competitions.
Few people, however, pay as much attention to the "cuisine" in Qui: Cuisine & Mixology. Tucked behind the long bar, past a row of Edison lamps, the dining area includes a wine display.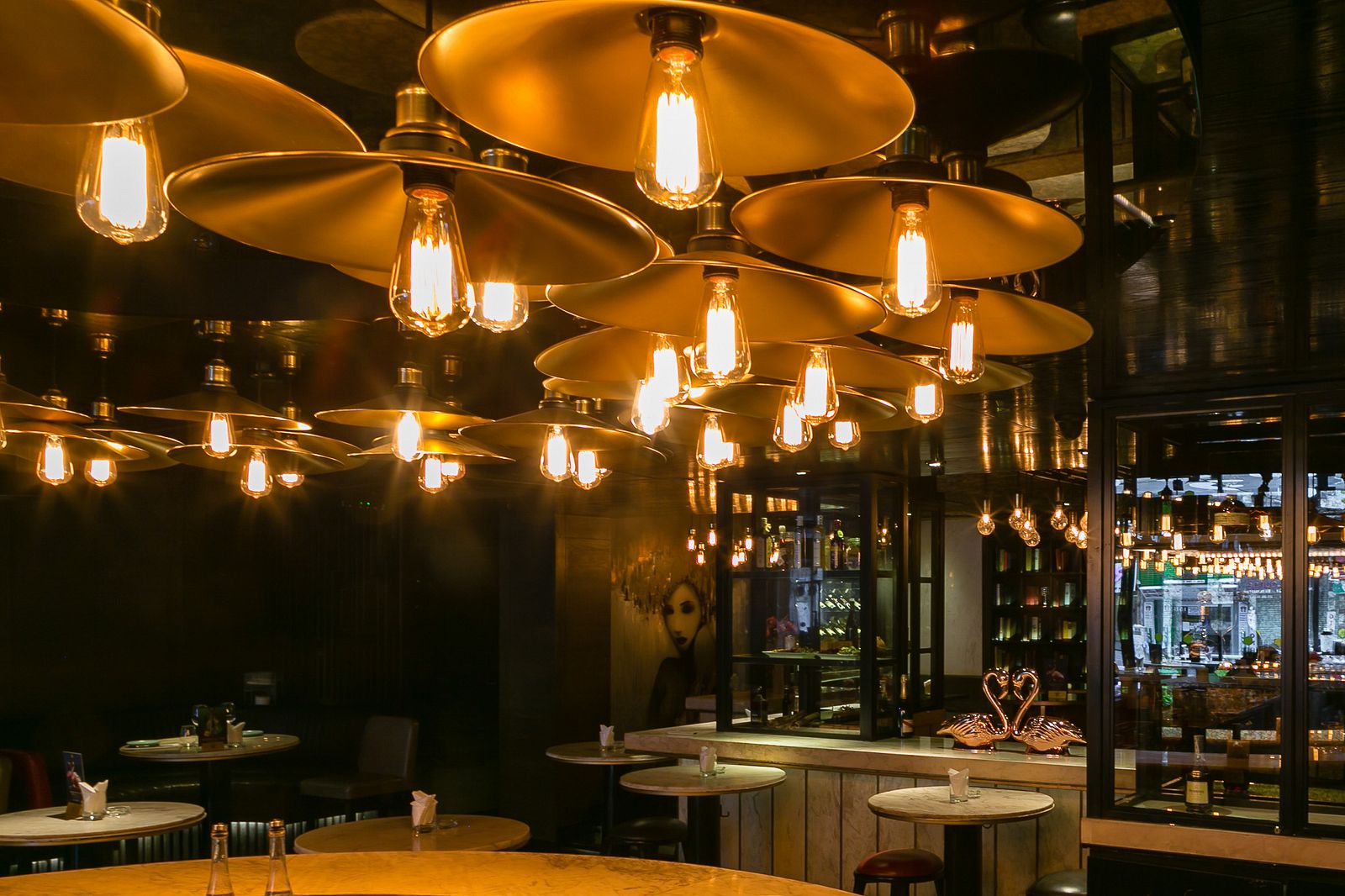 When Qui first opened in 2016, they hired executive chef Mark Molnar to design their menu. He continued on to other ventures, but four months ago was lured back for a permanent position.
"In Europe, there is a concept called 'Brasserie de Luxe'." Mark explains, "Brasseries are usually places that serve food all day, late into the night, a little bit upscale, but relaxed. Traditional favourites are served. A Brasserie de Luxe has a bit more of a modern ambiance, with an even more upscale feel to it. That's what I envision for Qui - old favorites with a cutting edge."
A classically trained chef, Mark strongly believes in balancing flavors. "Fusion, not confusion!" is something he stresses several times when talking to Saigoneer about the food at Qui.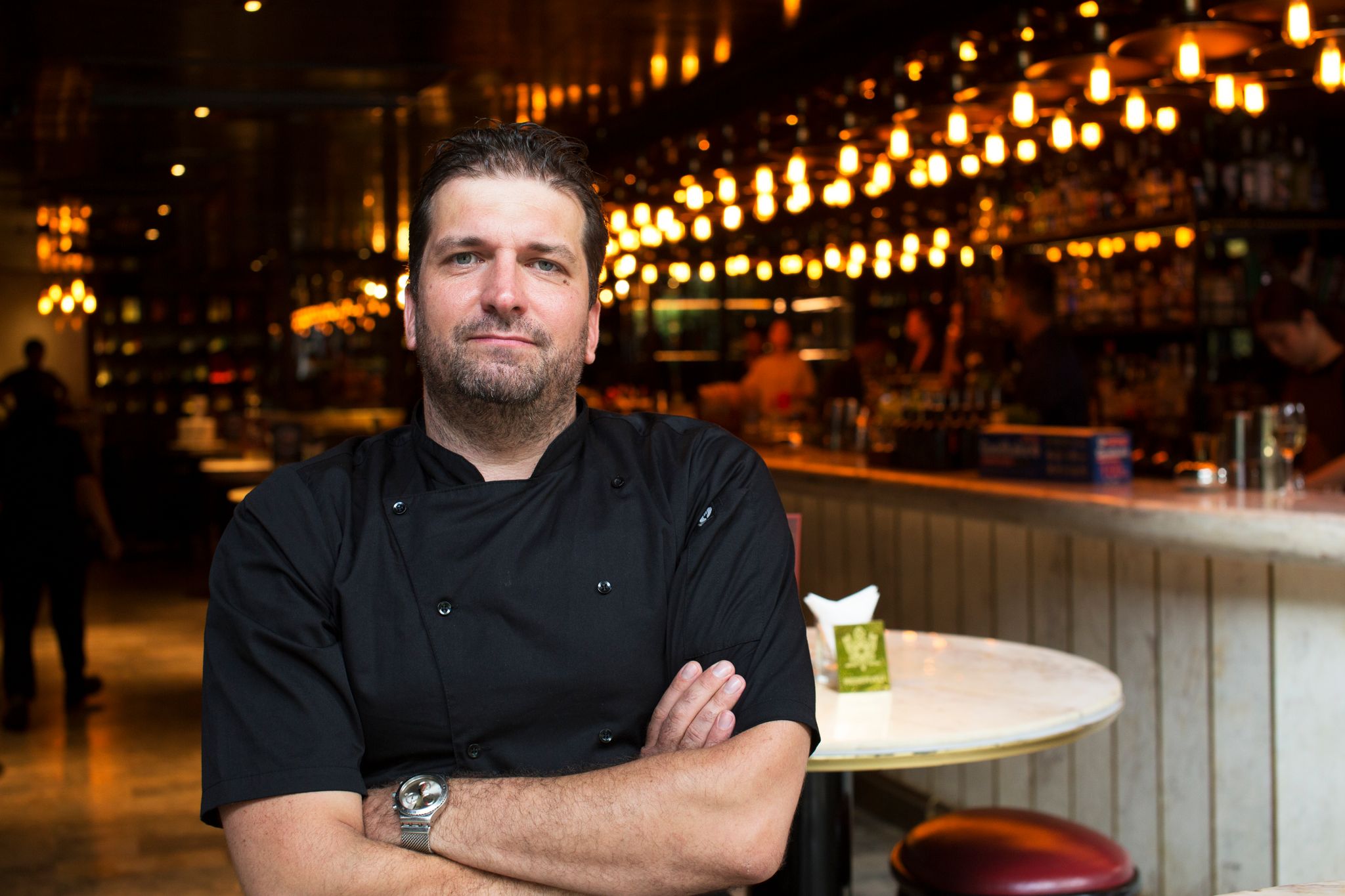 Mark has worked as a chef at some of the world's top restaurants including elBulli, Comerc 24, Karma Kafe and Zuma and his experiences come through in his food and fusion choices. "Zuma really opened my eyes to fusion done well. Respecting tradition but being bold." His work with Zuma and his fellow elBulli alumni Chikara Yamada influenced his Japanese leanings.
Being in Vietnam and wanting to respect the local culture inspired Mark to incorporate a Vietnamese twist to his menu as well. "French-Japanese and Spanish-Vietnamese" he laughs, when asked how he describes the food at Qui. He sources his meats internationally, explaining "Iberico ham, prime meats, caviar...consistency and quality is key. Right now, Vietnam doesn't breed wagyu cows here, for example. Fruits and vegetables, however, are all obtained here in Vietnam for the sake of freshness.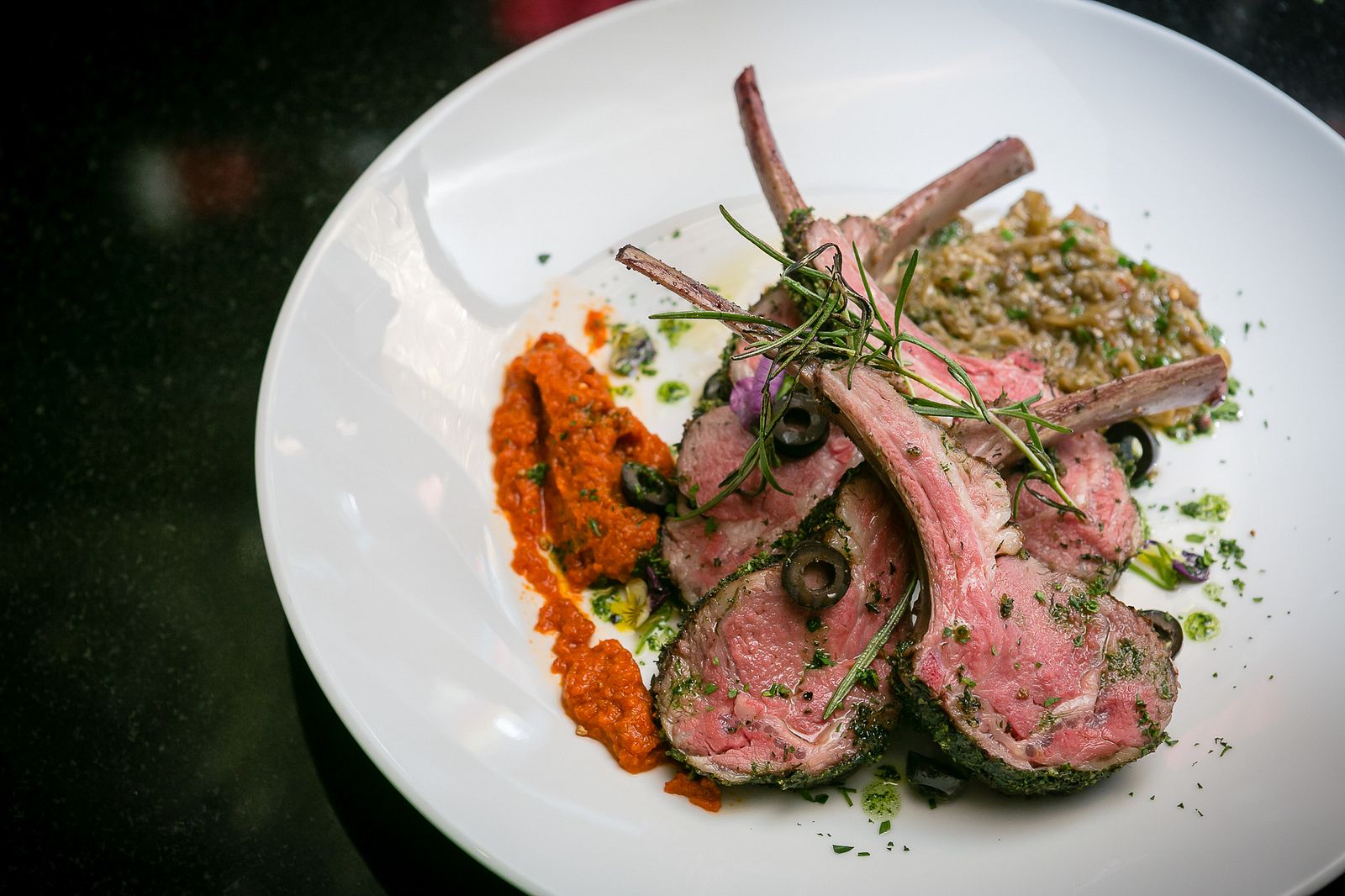 When asked if he would consider doing a seasonal menu Mark looks wistful, "One day, maybe. I'd like to, but it's hard when you worry about the consistency."
Qui's new menu is broad and ranges from adventurous to classic – fragrant wok glazed secreto Iberico with garam masala curry and beetroot peanut butter hummus with cranberry chocolate mint and feta served with sesame crisp sit alongside tea smoked cherry miso salmon and Australian lamb chops with baby potato confit. There are entire sections dedicated to steak and grilled meat, salad, stir-frys and dessert. Liberal sprinklings of wagyu beef, iberico pork and other premium ingredients such as Alaskan King Crab abound.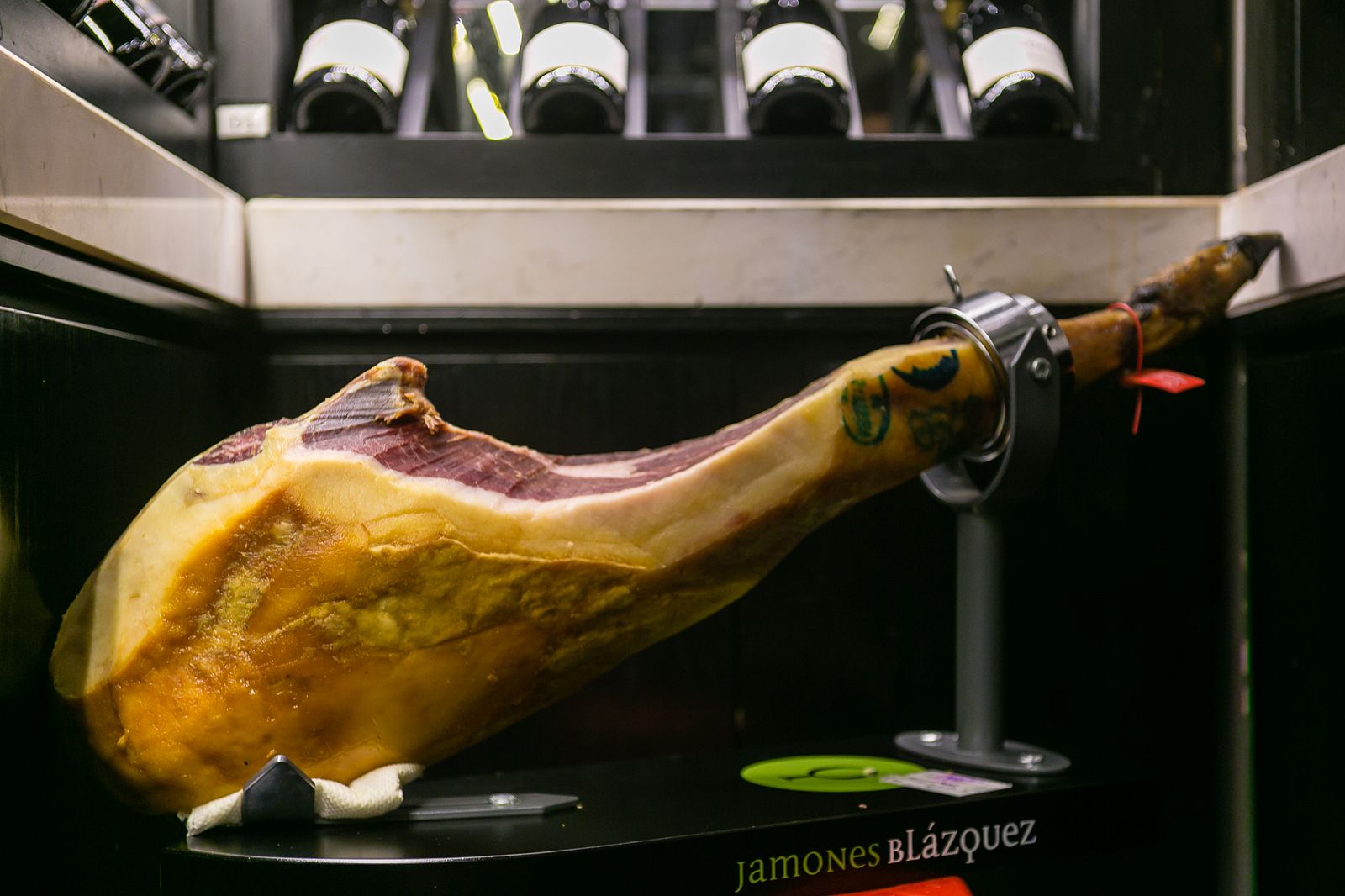 Then there's an entirely separate section called "Qui Luxury," comprising of caviar, premium seafood and aged prime cuts. If you'd like to try Ossetra caviar and have never had the chance, Qui gives you the opportunity. One of the most expensive types of caviar in the world, it is obtained from the Ossetra sturgeon, a fish that can live for up to 50 years.
Those seated at the bar ar also well-catered to with a large selection of fusion tapas. Designed for sharing, they come in small portions so you can scale up or down, depending on how peckish you are, and how large your table is. Wagyu beef gyoza, balsamico glazed kung pow pork and hot truffle potato goam with Hokkaido scallops, with a bacon and chive emulsion are all available at your behest.
When asked the one thing that Mark would like everyone to know about his food, he smiles before answering, "Well, we at Qui like to make people happy. People forget that it's service industry sometimes, I love to give people what they want."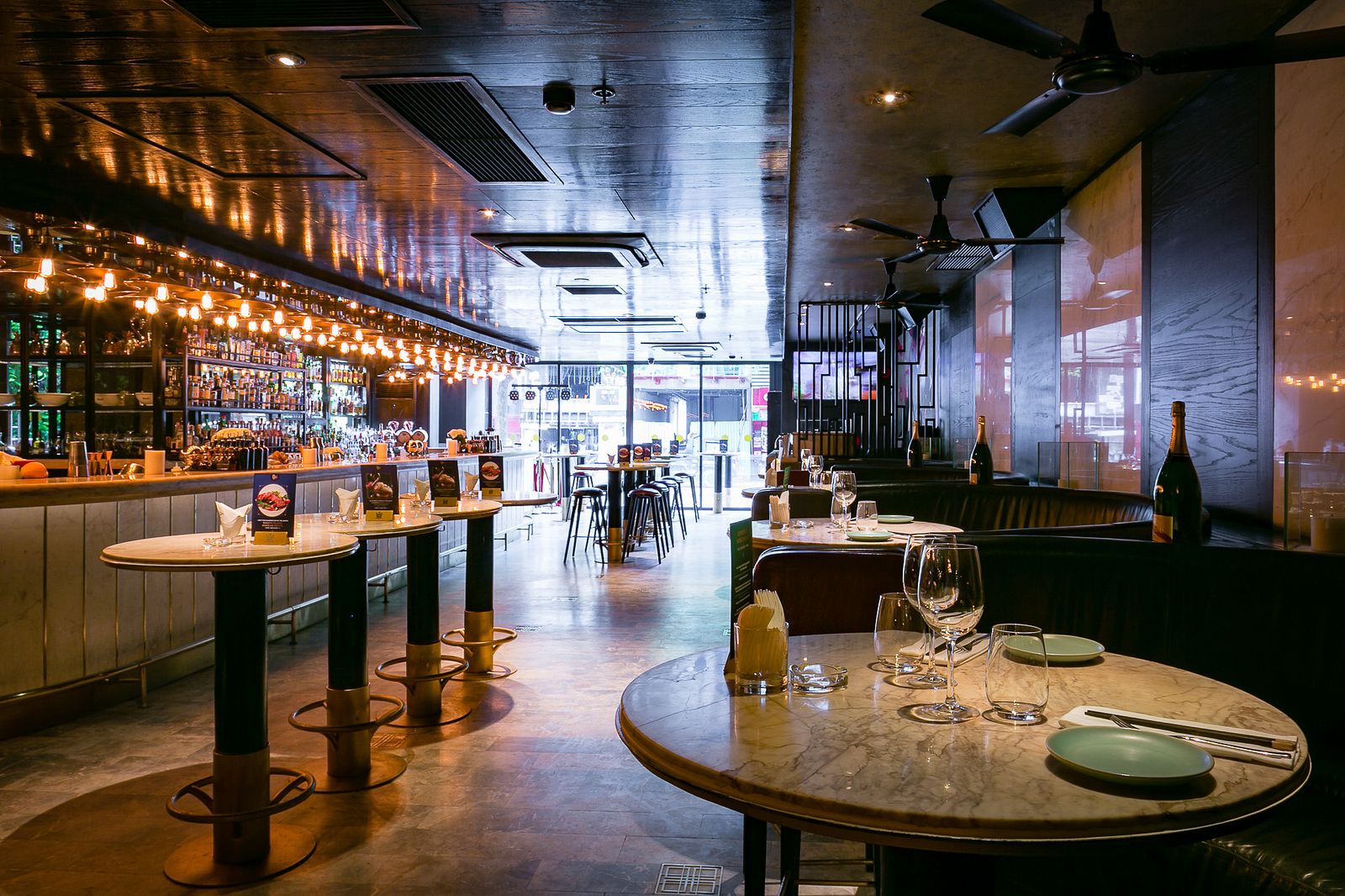 The next time you head to Qui, before dancing and drinking, perhaps go early and make your way past the long bar and the funky paintings, find the bookshelves at the end and seat yourself in the "lounge" where an impressive array of high-end ingredients are used to make meals that blend traditional and modern elements.
093 365 08 68
22 Le Thanh Ton Street, D1, Ho Chi Minh City