Water buffalo saunter through lush rice paddies that reflect a clear blue sky while verdant mountains loom in the background: the views on the drive from the airport are straight off a postcard.
Nestled into this pristine environment, Angsana Lang Co resort offers a calm escape from the fast-paced city while providing the height of luxury and numerous thrilling activities while making a positive community impact.
Butterflies loop across the path as birds chirp in the flowering trees that occasionally part to reveal views of the shimmering sea. Stepping off the bicycle the resort provides, one can slowly saunter a trail through nature and get lost in the fresh air so desperately lacking in cement and motorbike-clogged Saigon. Thirty minutes later, back in the resort room, one can recline in their private pool with a beer in hand gazing down at the beach. Such an afternoon isn't the only example of how luxury mingles with nature at Angsana Lang Co.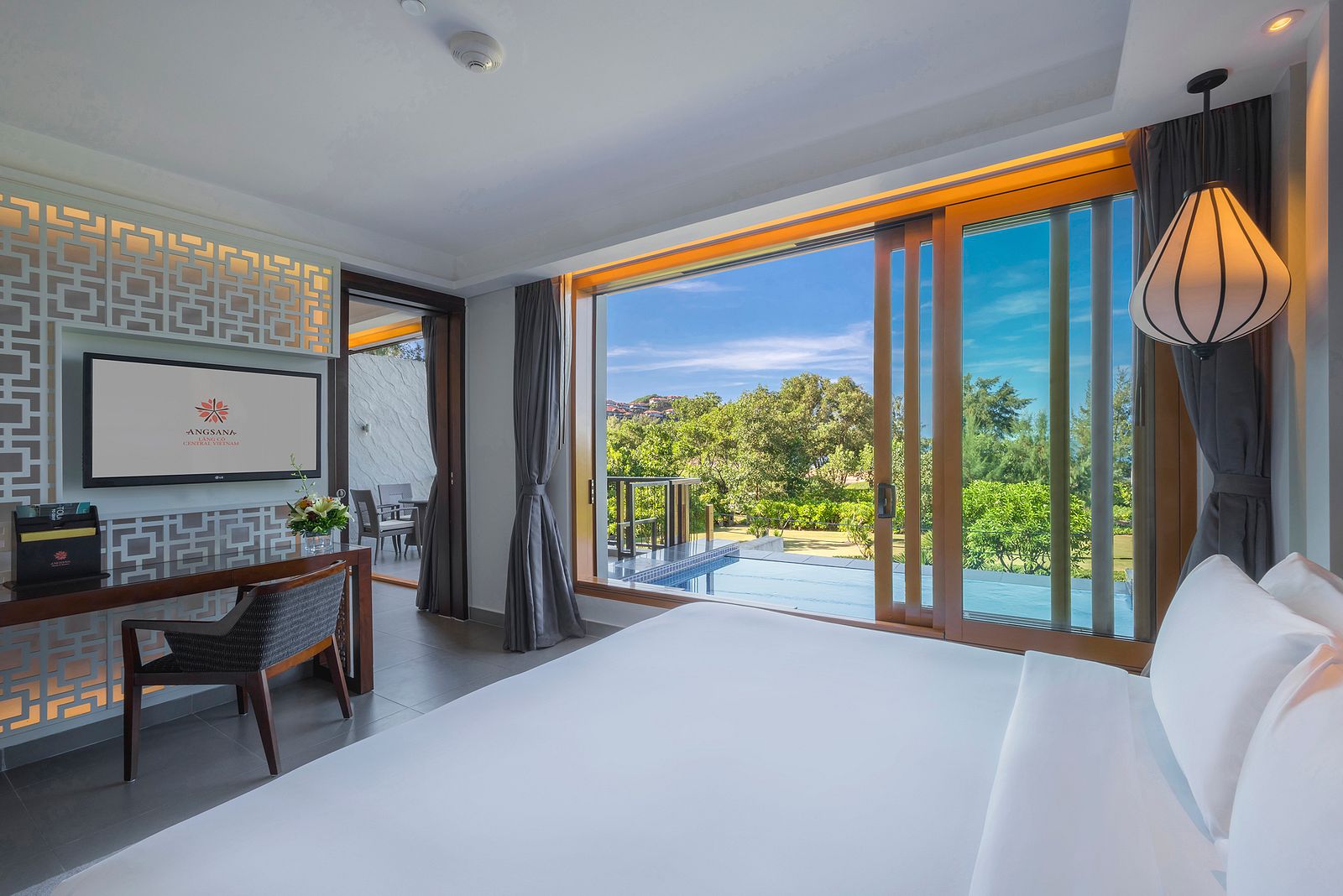 Angsana Lang Co is located on a remote beachside area between Hue and Da Nang, tucked against the Bach Ma National Park. In contrast to resorts in more populated destination spots, Angsana Lang Co sprawls into its surroundings, making use of the natural environment. A large stream runs through the entire resort, welcoming boat rides or simply a peaceful accompaniment for an evening stroll. At night bats swoop from the flower-laden trees above the vegetation-cloaked paths that wind from the rooms to the shore, restaurants and lobby.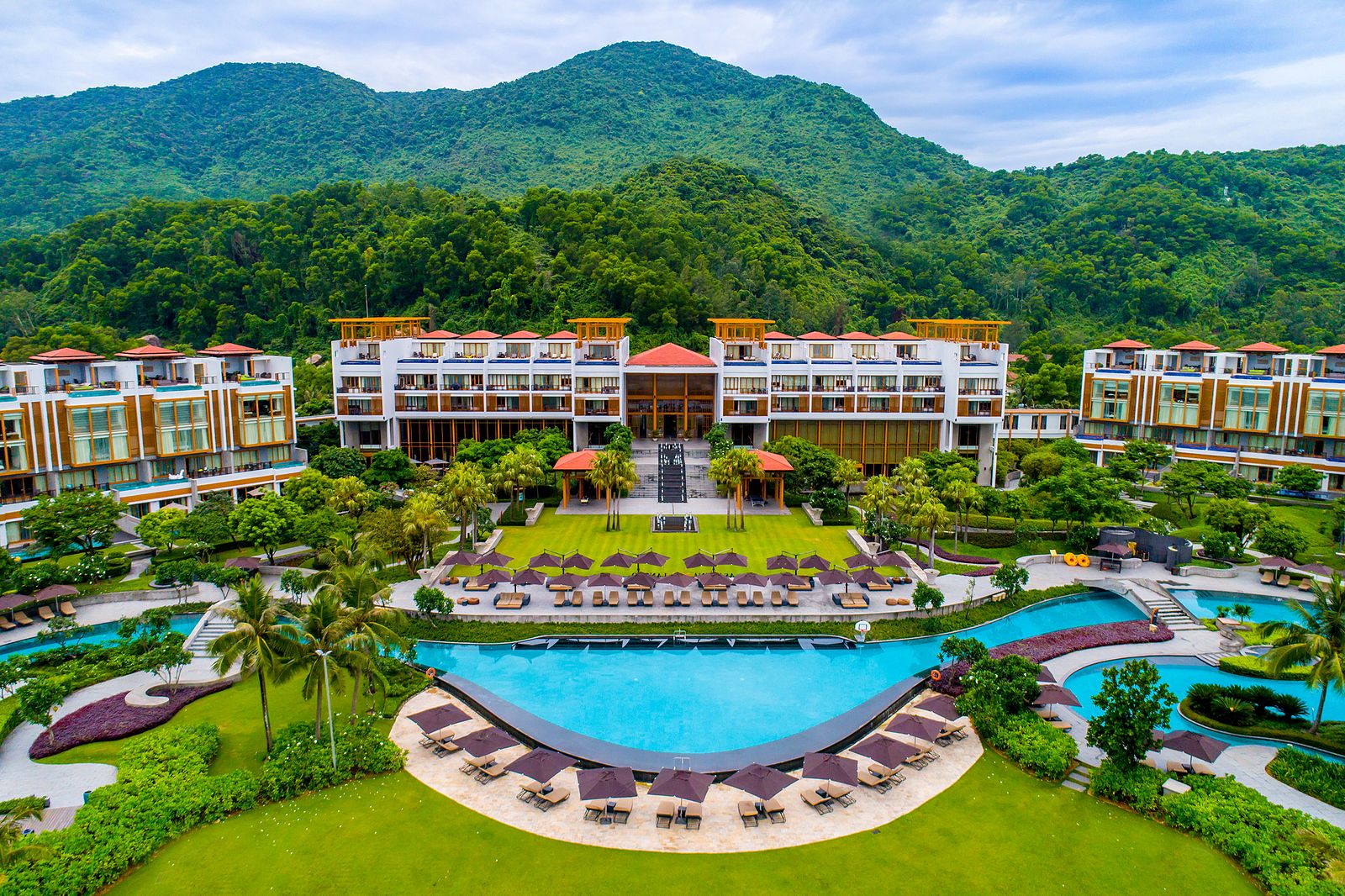 The resort offers guests access to a pristine beach and all the cultural splendors of Hue, the modern extravagances of Da Nang and the surrounding nature at the foot of the Trung Son mountain range. Yet, one would be forgiven for having difficulty leaving one's rooms. Providing a calming pool view or beach overlook, each room offers guests a cool oasis with enormous windowed doors that open to blur the lines between inside and outside. From plush furniture to big screen TVs to extravagant beds and a fresh platter of fruit on arrival, no detail or desire is overlooked.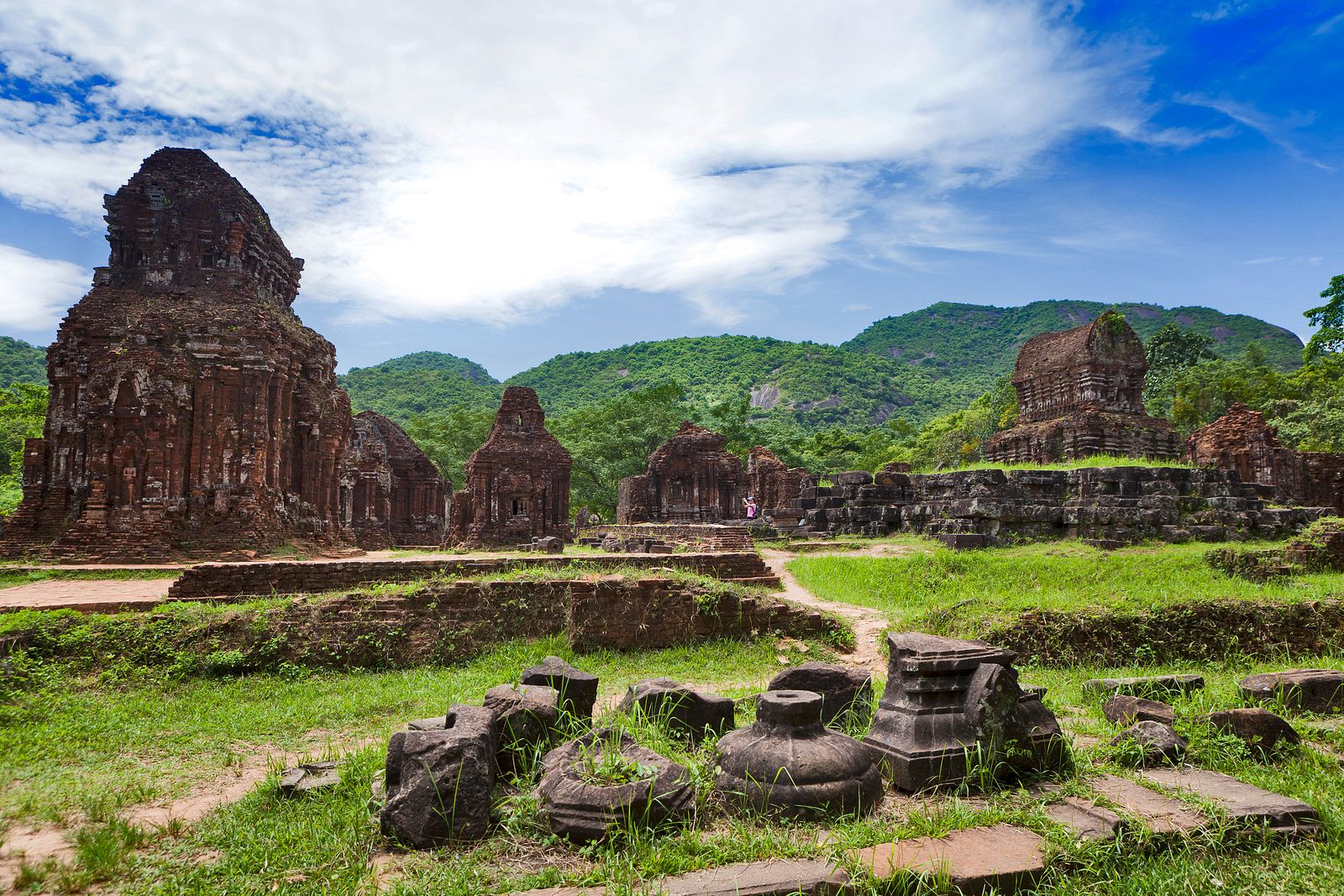 The resort offers many on-site activities for those interested in venturing beyond the cushy confines of their rooms, especially for those with families. In addition to arranging tours of a local fishing village and UNESCO heritage sites Hoi An and My Son, it supports cultural exploration through a special lantern-making class geared for children. But what really sets it apart from other resorts is the wide range of adventure sports activities. An 18-hole Nick Faldo-designed golf course stretches beautifully beside the resort and offers some of the best play in the country while ATVs that rip across sandy dunes and mountains, banana boats that clip atop waves as well as Kayaks and bicycles are all available to rent. Moreover, a fitness center with state-of-the-art equipment helps guests stay in shape even when on an indulgent vacation.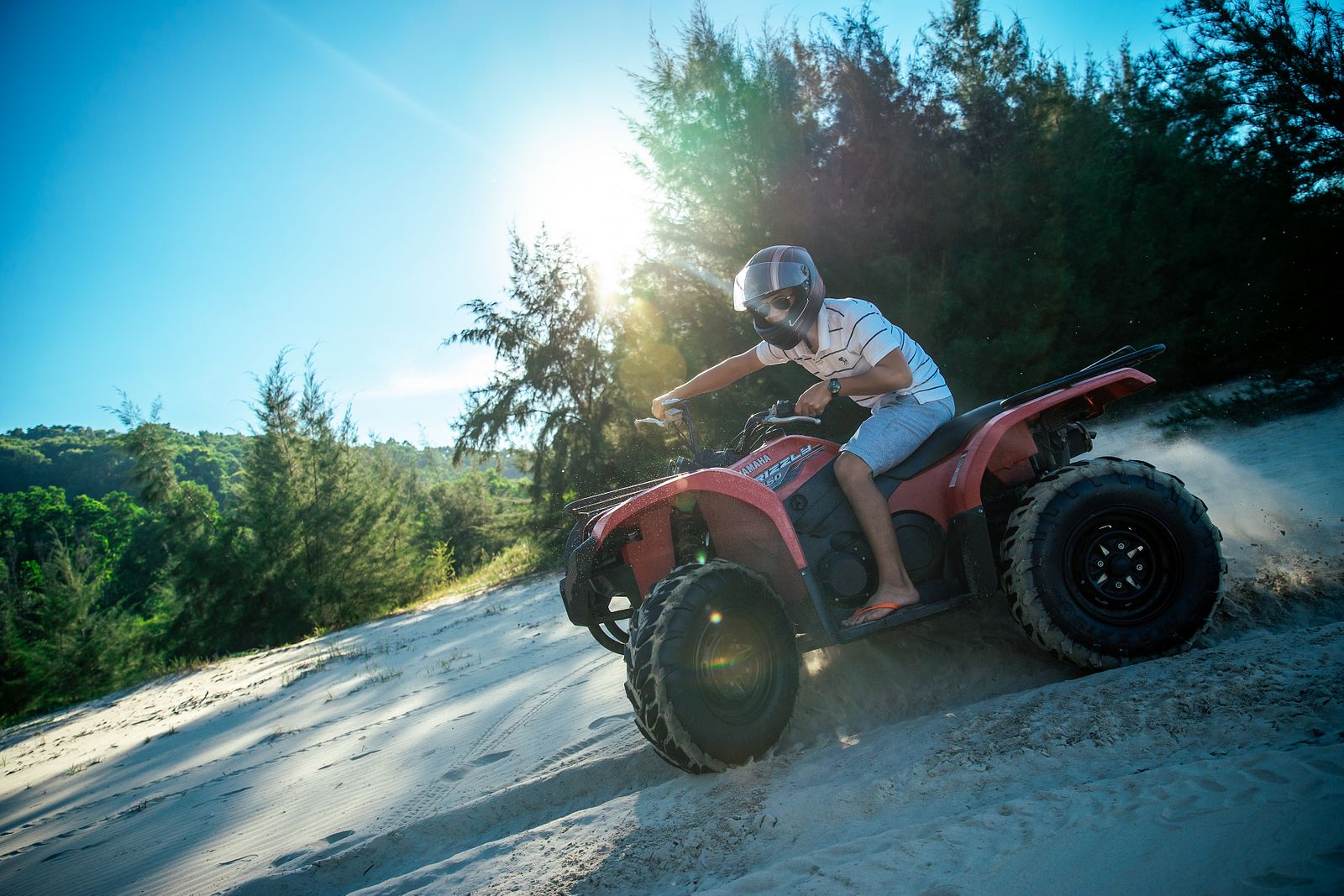 Those looking for a more soothing experience at Angsana Lang Co will enjoy lounging under an umbrella on the private beach or by the pool. An award-winning spa is also on the premises offers therapies reliant on unique floral scents and candlenut, an anti-oxidant rich macadamia-like plant used for everything from food to a fuel source for fire. Additionally, special two-person massages can be coupled with a dinner for a romantic evening.
Guests staying at high-end resorts typically expect numerous dining options reflecting local and international cuisines. Here Angsana Lang Co does not disappoint. Boasting a stunning view of the sea and mountains, guests at Moomba can sample a wide variety of authentic Central Vietnam foods while Rice Bowl looks outside the country with a menu of rice-reliant Asian favorites from Thailand, Laos and elsewhere. Angsana Lang Co also offers a few specialties unlikely to be found at most resorts. For example, at the sleek, wood-paneled Rice Bar, guests can sample a selection of rice wines brought in specially from some of the villages most famous for the making the native drink. Cocktails can also be enjoyed at the Upper Deck, a casual rooftop bar where one can sip a cocktail while marveling at how the mountains at sunset slip into darkness the way a letter slips into an envelope.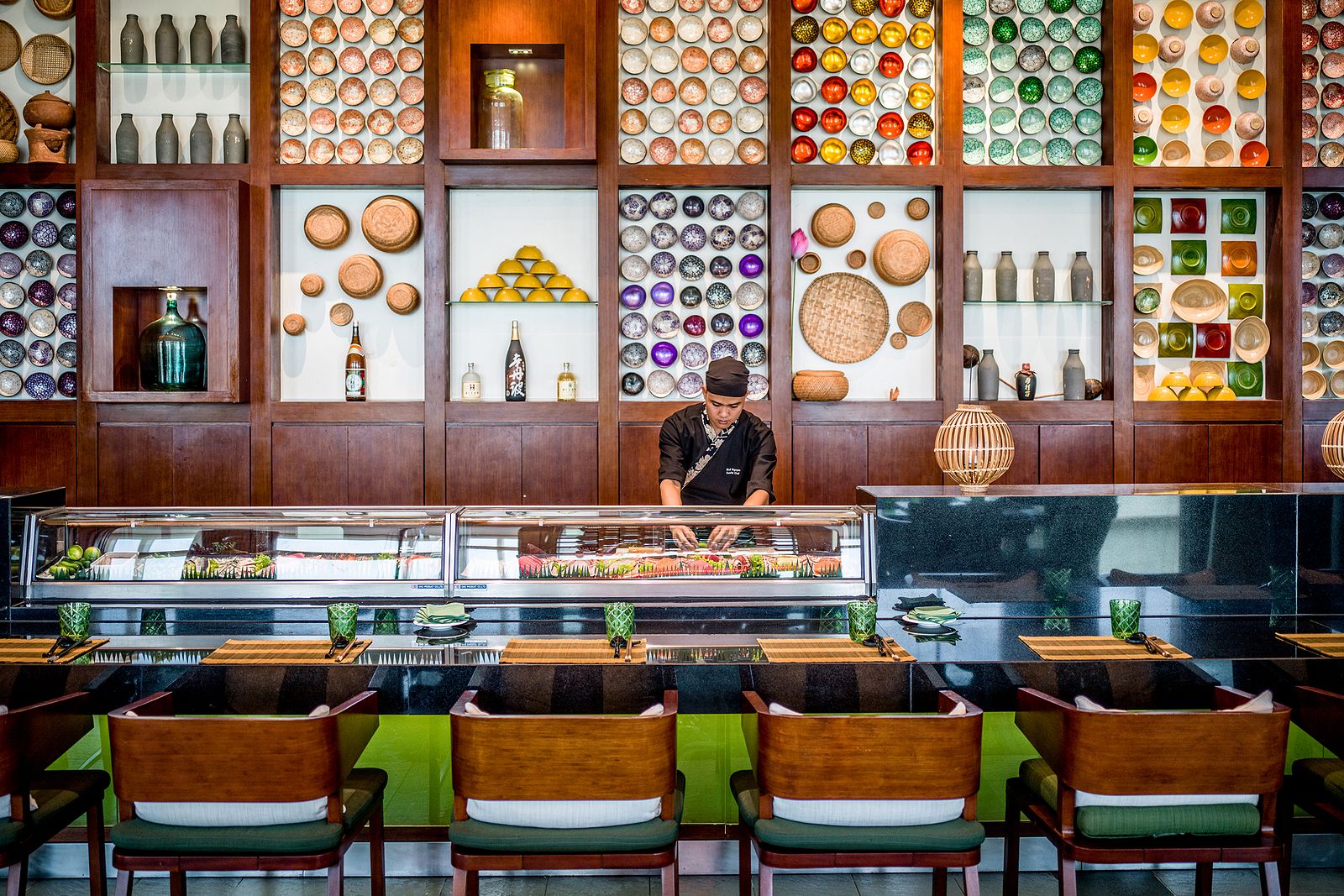 When savoring Angsana Lang Co's full range of indulgences, it is satisfying to recognize the ways in which the resort is helping the surrounding community. The resort has founded or contributed to a wide range of activities that include beach and forest cleanup initiatives, tree-planting efforts, English classes, reading and swimming classes for local students and a blood drive. Similarly, an expansive organic garden on site not only teaches local farmers how to grow environmentally-conscious produce but also provides fresh and healthy ingredients for the resort's various restaurants. The garden connects to larger sustainability commitments that guests support via their stays.
Vietnam's luxury hospitality industry is booming, and while most resorts all offer certain amenities such as large pools, high-thread-count sheets, spas and international cuisine, Angsana Lang Co differentiates itself thanks to its variety of offered sporting activities including a golf course and commitment to community initiatives. Its isolated location that provides both serene seclusion and access to some of the country's must-see destinations makes it even more appealing.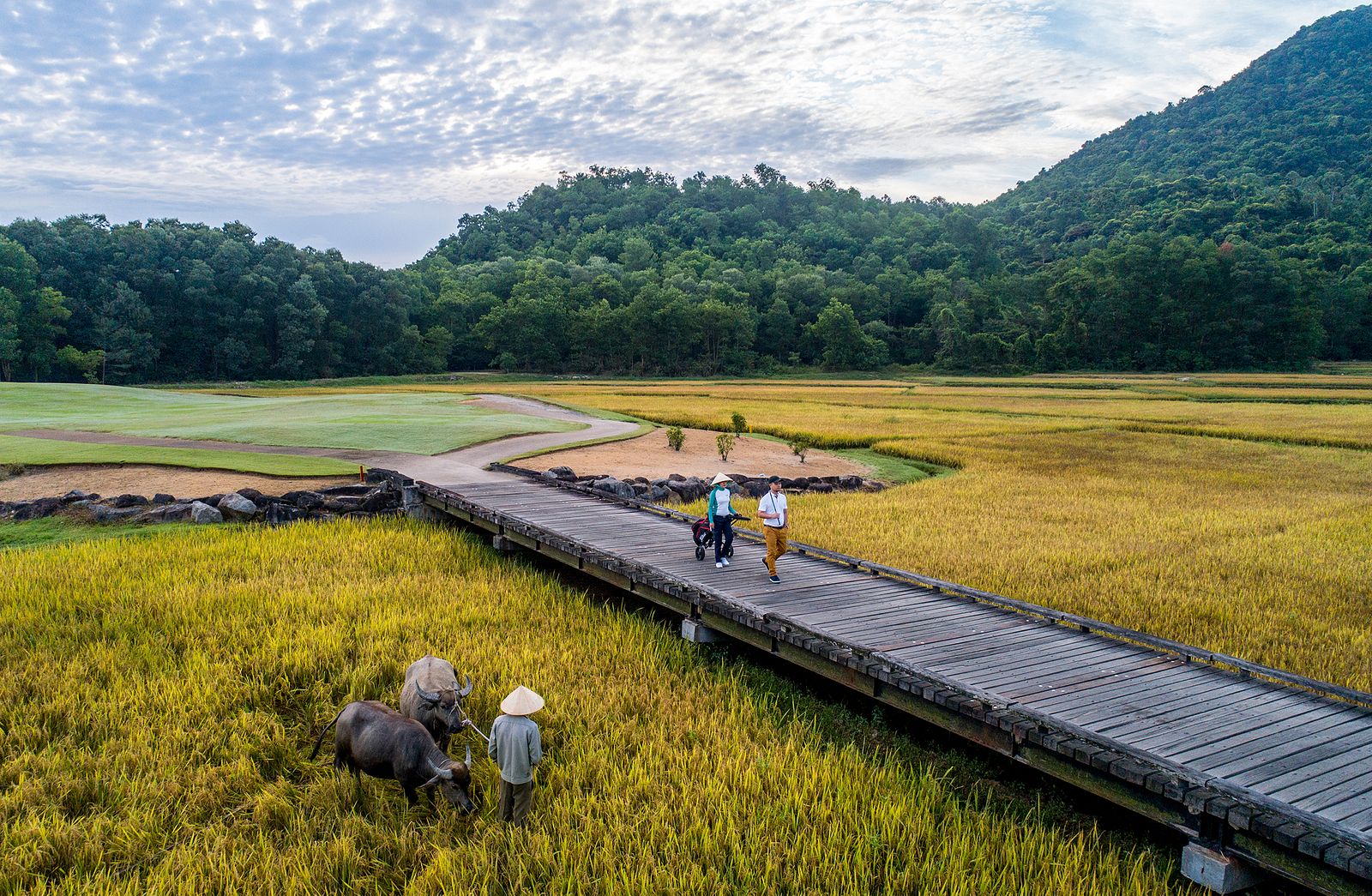 +84 234 3695 800
Cu Du Village, Loc Vinh Commune, Phu Loc District, Thua Thien Hue Province, Vietnam