Located closer to Cambodia than Vietnam, Phu Quoc boasts unique ecosystems consisting of mountains covered in verdant forests and lush seagrass and coral reefs extending into cool waters surrounding miles of pristine beach.
It's really no surprise that such a biome has made Phu Quoc one of Vietnam's top vacation destinations over the last decade, with tourism rates growing more than 20-fold in the last ten years, as supported by a boom of new resorts and infrastructure. The rapid growth has led many to wonder if the island still contains the calm splendor and solitude that attracted all the attention in the first place.
Premier Village Phu Quoc opened in 2018 to prove to guests that yes, this natural beauty still thrives, and one can experience it while staying in luxury accommodations. The resort is located on Ong Dai Cape, which is connected to the rest of the island to the north by a thin piece of land, making it feel like an island unto itself.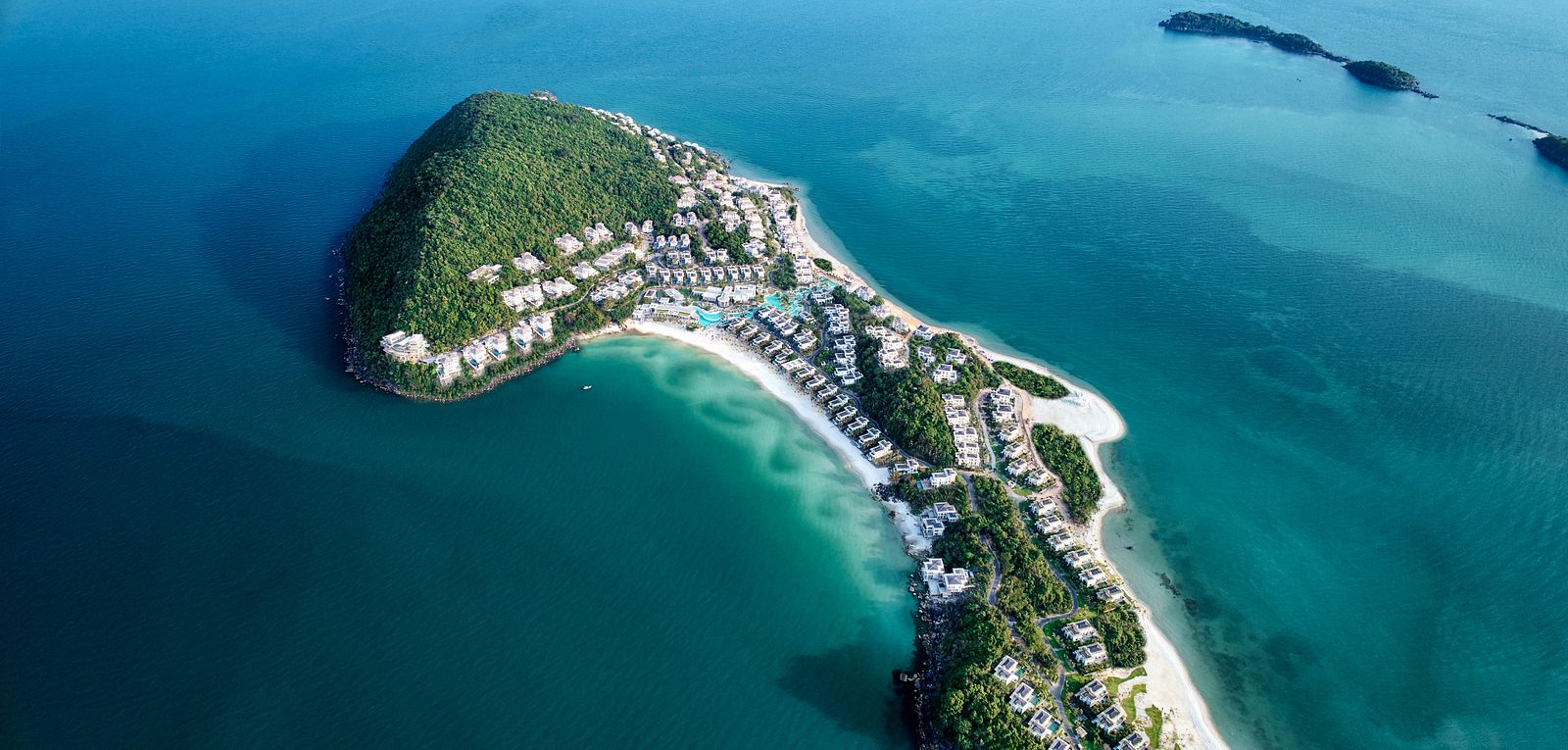 Premier Village's 217 private villas are positioned and designed to give not only great views of the ocean and hills but rest amongst them. Those that want to embrace the tropical forest's comingling of bright flowers, butterflies, birdsongs and large leaves that gather morning dew can choose a villa nestled into the hills, while those that want to wake to the sound of waves slowly lapping along soft sand can choose an oceanfront villa. Each location allows guests to take a few steps and simply slip into the shimmering waters surrounding the resort to swim, snorkel and kayak.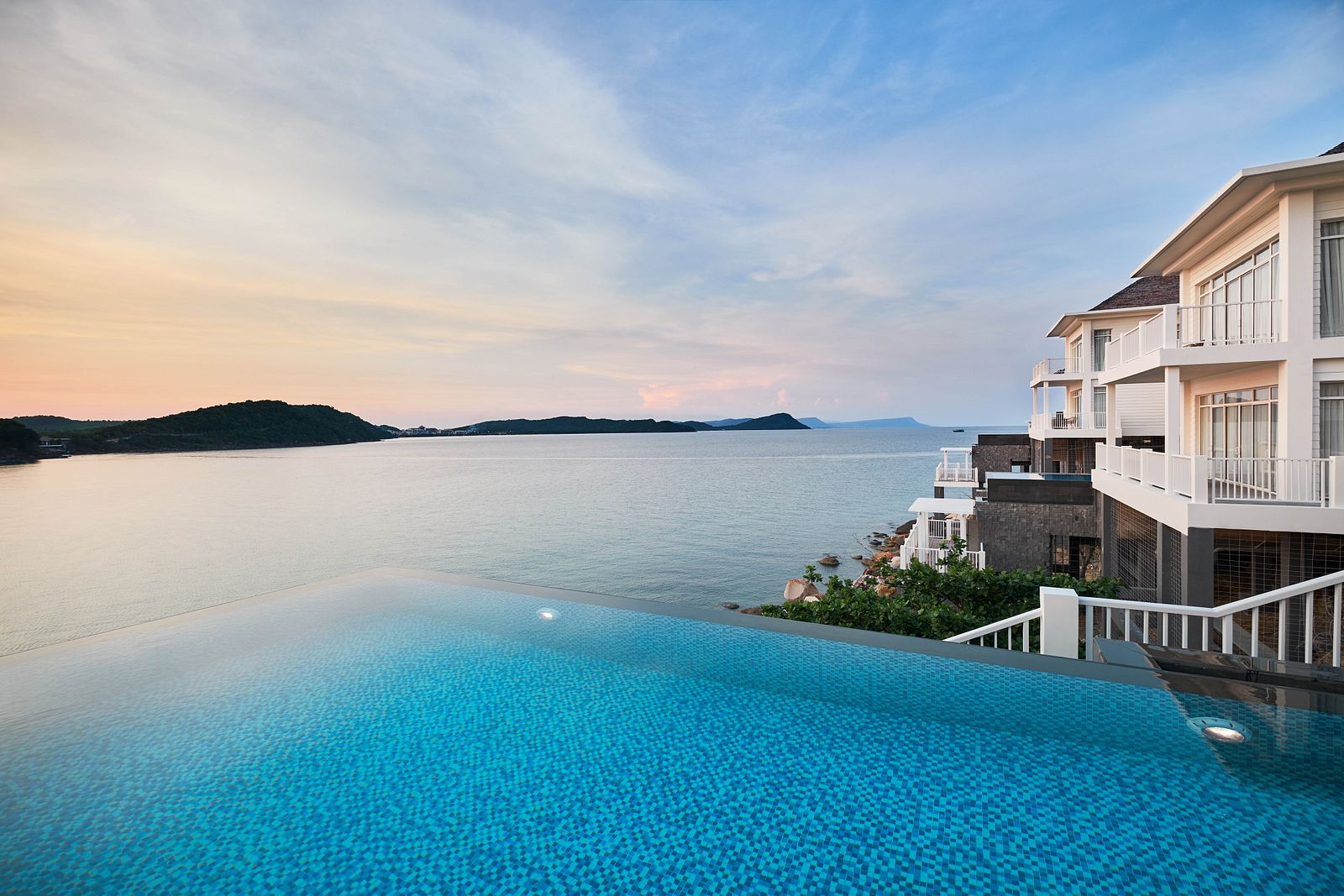 At the turn of the 19th century, Emperor Gia Long was exiled to Phu Quoc. Running short on supplies, he is said to have raised his sword and asked the heavens to provide him with water, and then plunged it into the earth. Magically, water bubbled up and saved him. Locals later built a temple at the site that became known as the King's Well. Guests at Premier Village can take a guided hike to the temple to learn more about the legend and enjoy the tranquil wilderness along the way.
Man can never contend with the inspired beauty of nature, and thus all the villas have been designed to serve as luxurious compliments. The sleek, modern buildings which contain large bedrooms, kitchen areas, and lounges, as well as private pools and balcony BBQ areas, are built with simplicity and sophistication in mind. Minimalist furniture and large sunlight-gathering windows are joined by small dashes of color reflective of the island's aquatic aesthetic. The clean, airy vibe extends to the Plumeria Spa and the restaurants that offer a wide range of local seafood and authentic Vietnamese dishes, as well as imported international cuisine.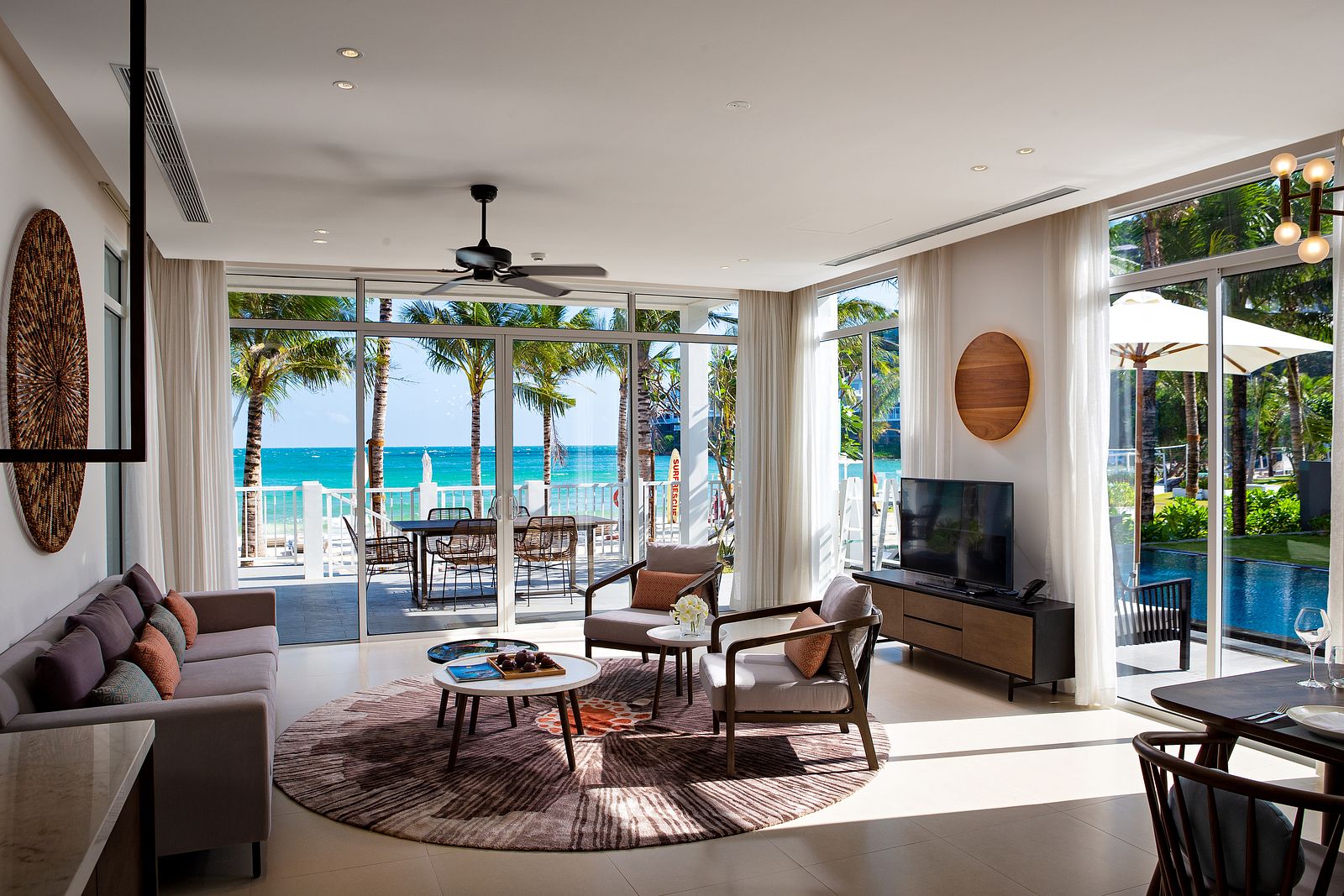 One thing developers could never change even if they tried was the direction of the sunset. This guarantees that Phu Quoc is unique in being one of the few places in Vietnam where people can witness a beachfront sunset. Even more special, because Premier Village spans the entire peninsula and contains east and west-facing beaches, it boasts incredible views of both the sunrise and sunset.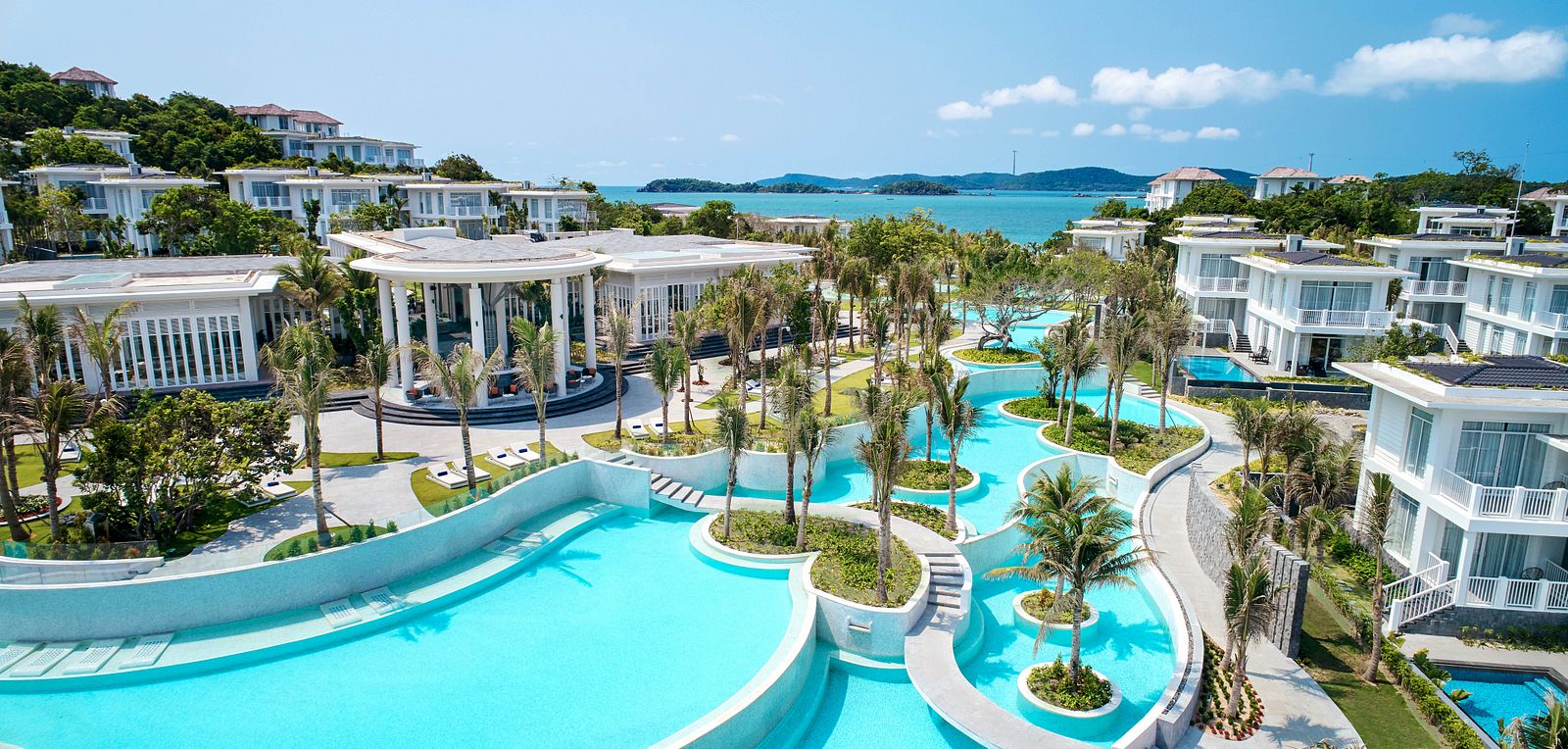 An infinity pool that stretches across the resort connects the two beaches, literally uniting sunrise and sunset. Such a unique situation has understandably made Premier Village an Instagram hotspot and a favorite destination for celebrities and influencers including Quang Vinh, Kaity Nguyen, Phuong Trinh Jolie and Ly Nha Ky. After a stay, people's social media pages are filled with envy-inspiring images of people lounging on the resort's sunny balconies, frolicking on expansive beaches, and savoring cocktails or seafood dinners with the sun setting across placid waves in the background.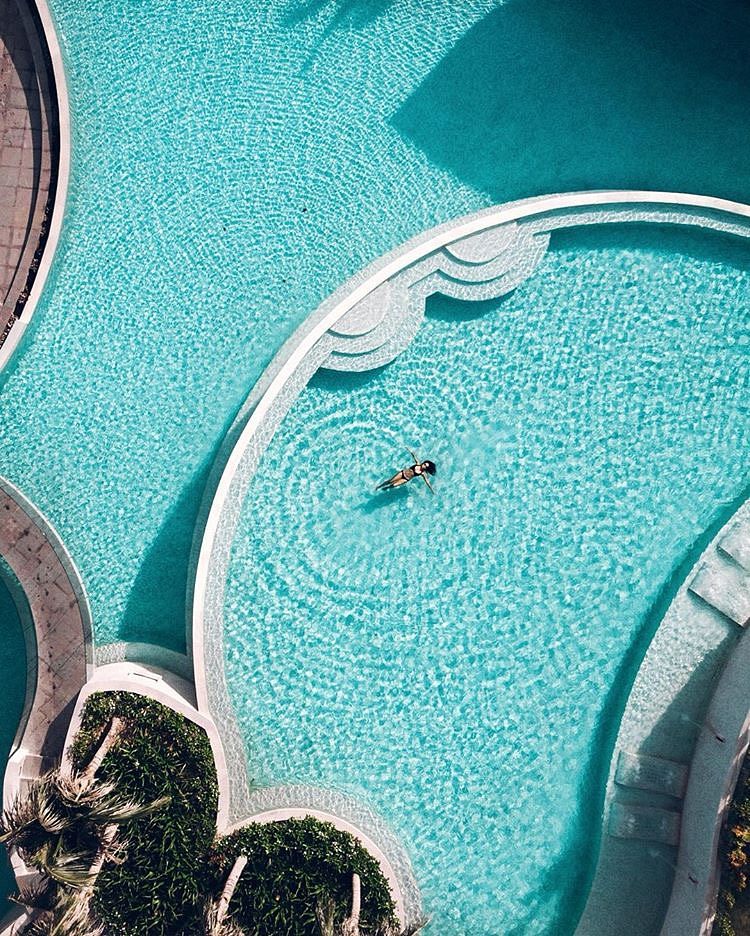 Phu Quoc is no longer the backwater refuge that Gia Long encountered over two centuries ago, but many of the same clear waters, sandy beaches and majestic mountains remain. Premier Village has added ideally luxurious accommodation to stay in when enjoying them. Here, days bookended by a sunrise and a sunset serve as opportunities to relax, recharge and reflect on the importance of admiring nature.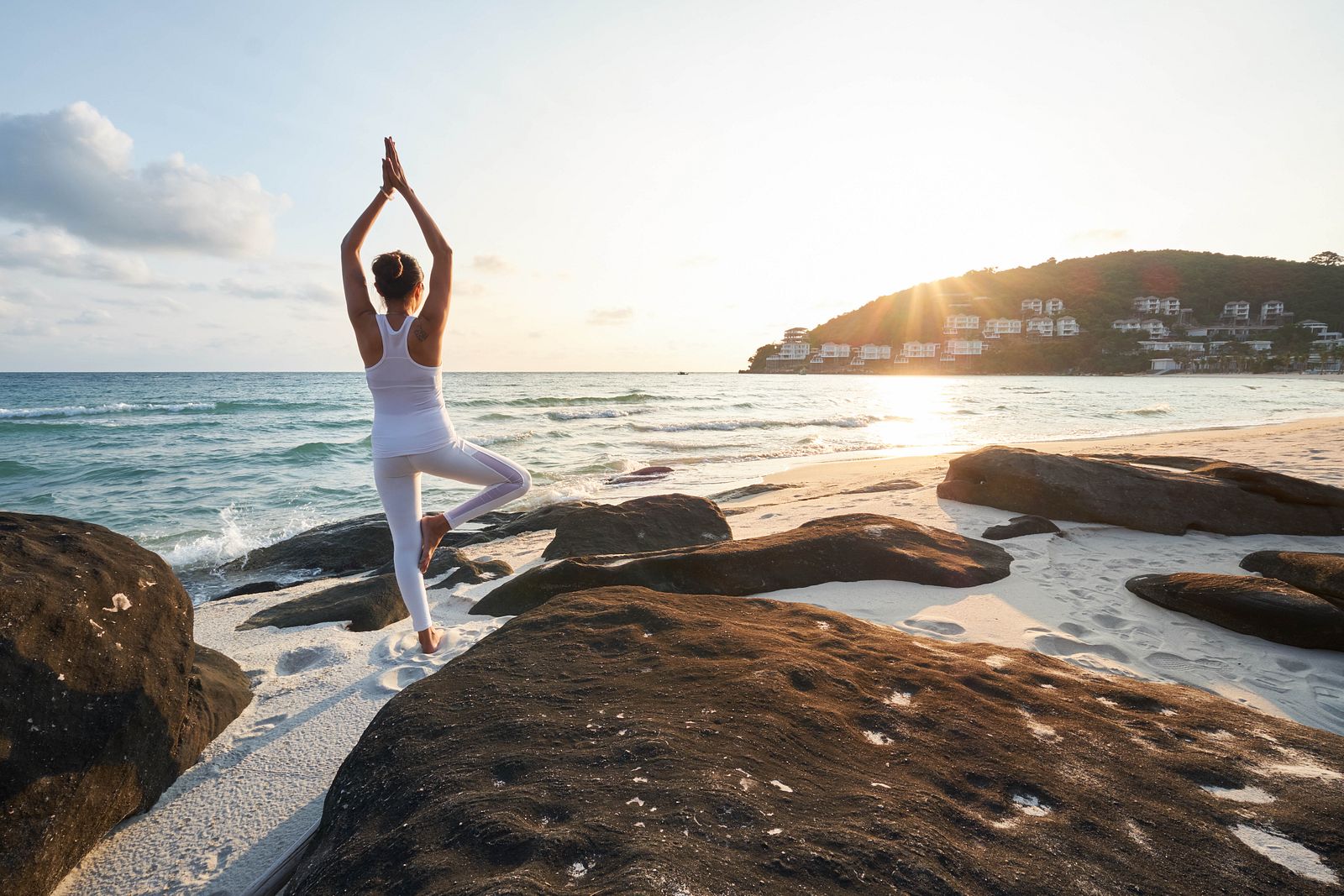 Premier Village Phu Quoc's Website
Premier Village Phu Quoc's Facebook Page
+84 29 7354 6666

Ong Doi Cape - An Thoi Town - Phu Quoc Island - Kien Giang Province - Vietnam