When emerging from a grove of bamboo accompanied by early evening frog songs after a soak in a natural onsen and catching sight of a red bridge arching over a natural stream, you'd be forgiven for thinking you are in Japan, not central Vietnam.
Yet the non la worn by gardeners trimming the flowers on the paths leading up to bungalows with wide thatched roofs are unmistakably Vietnamese. You can truly admire this comingling of Vietnamese and Japanese aesthetics when reclining on your private porch, relaxing in an airy yukata and gazing at the day's last light falling on the foothills of the Truong Sa Mountains. Alba Wellness Valley by Fusion invites guests to savor this nature-filled environment and enjoy a variety of outdoor activities and rejuvenating experiences.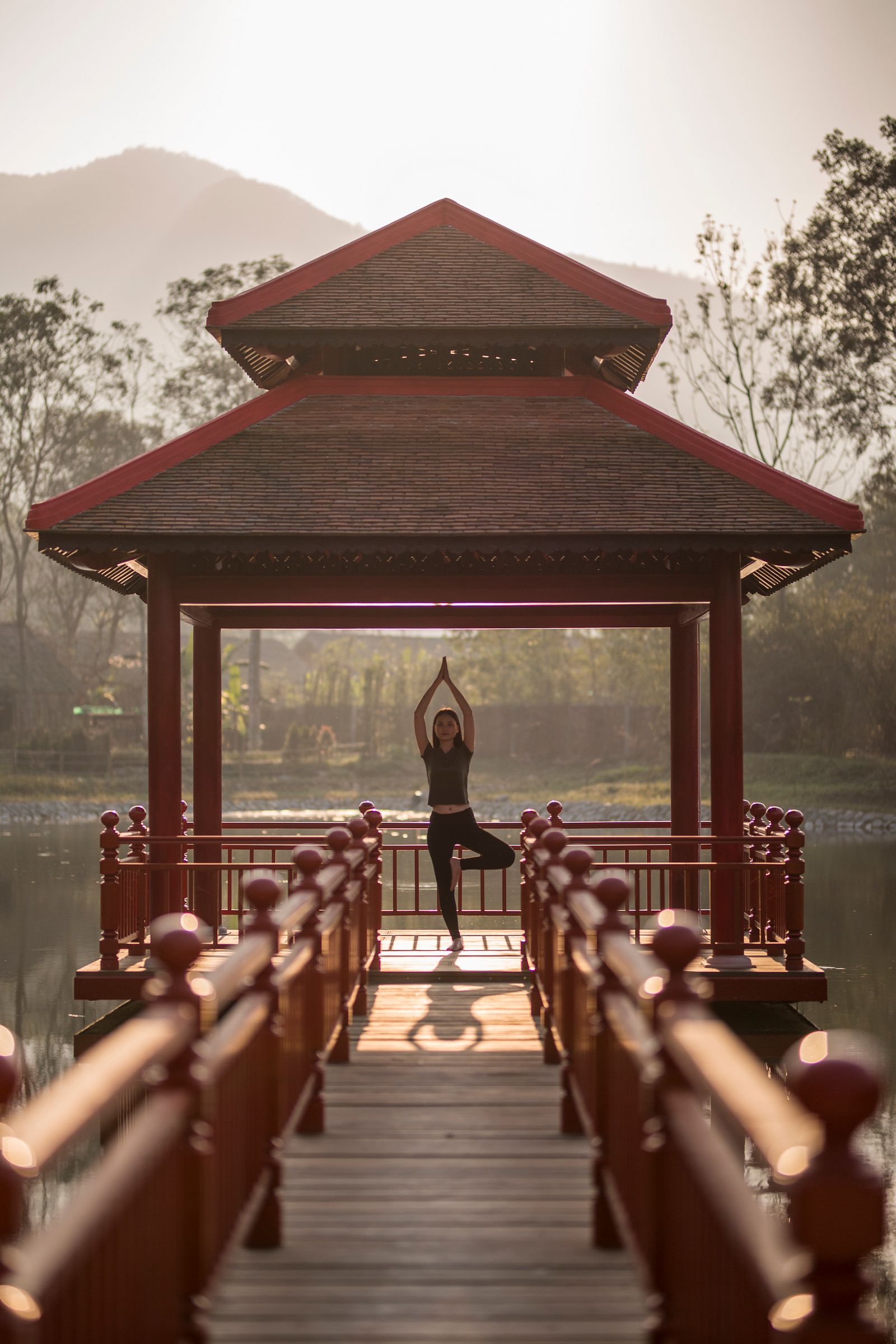 A Retreat for Everyone
Moving away from Hue's historically important center, one transitions through rice fields and small villages before arriving at the lush forests leading to mist-covered mountains 30 kilometers to the north. In 1928, a natural hot spring was discovered in this area, and while locals enjoyed visiting, it didn't cater to tourists until 12 years ago, when Than Tan hot springs opened with the goal of letting people of all backgrounds make use of it.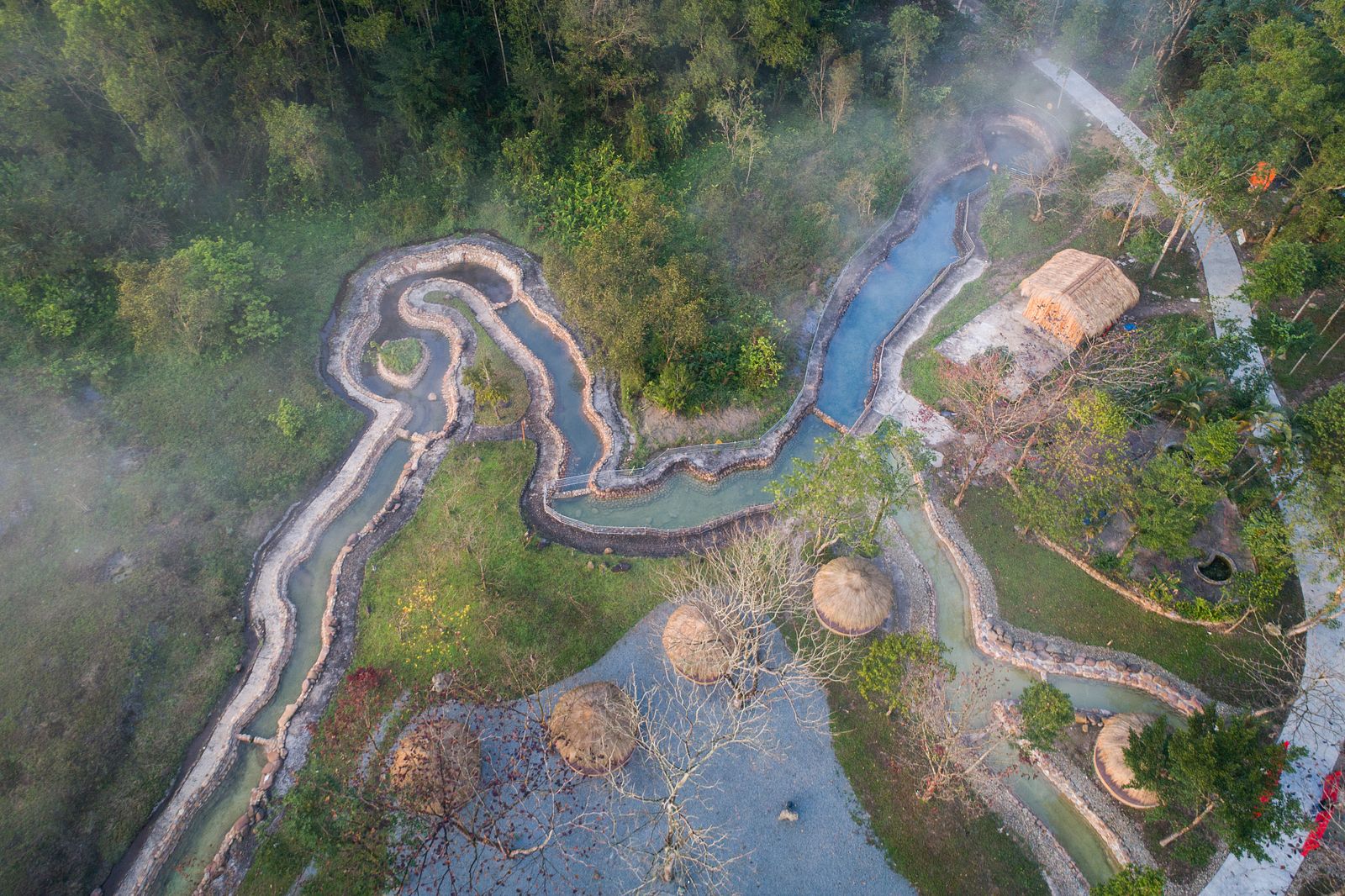 Aimed at serving as a weekend getaway for local families, and groups of friends and colleagues, Thanh Tan hot springs established simple, comfortable lodging around the natural mineral waters that bubbled up into warm baths and streams. Visitors casually bathe and swim and enjoy picnic lunches or meals at the restaurants that serve casual food, as well as special Hue dishes.
In addition to the serenity offered by the clean air and warm water, the nearly 50 hectares of land contains a large pool with waterslides, a highwire exercise course and a zipline that lets people soar through the air as tops of trees whisk past below. A walking path that ambles through fragrant eucalyptus trees passes a spotted deer garden before reaching a river. The wooden bridge spans the waters to the Alba organic farm that grows a variety of vegetables and herbs and produces chicken eggs.
Additionally, a craft village introduces visitors to a number of local art forms and invites them to learn to make a number of traditional art pieces. This multitude of activities makes it an ideal place for business groups and organizations to hold retreats and bonding trips. The presence of nature represents a welcome change from cramped office buildings or coffee shops that overlook congested roadways. When Saigoneer visited in the fall, we observed one such group running around playing games and practicing cheers in what was certainly a far cry from normal work tasks.
The Introduction of Five-Star Accommodations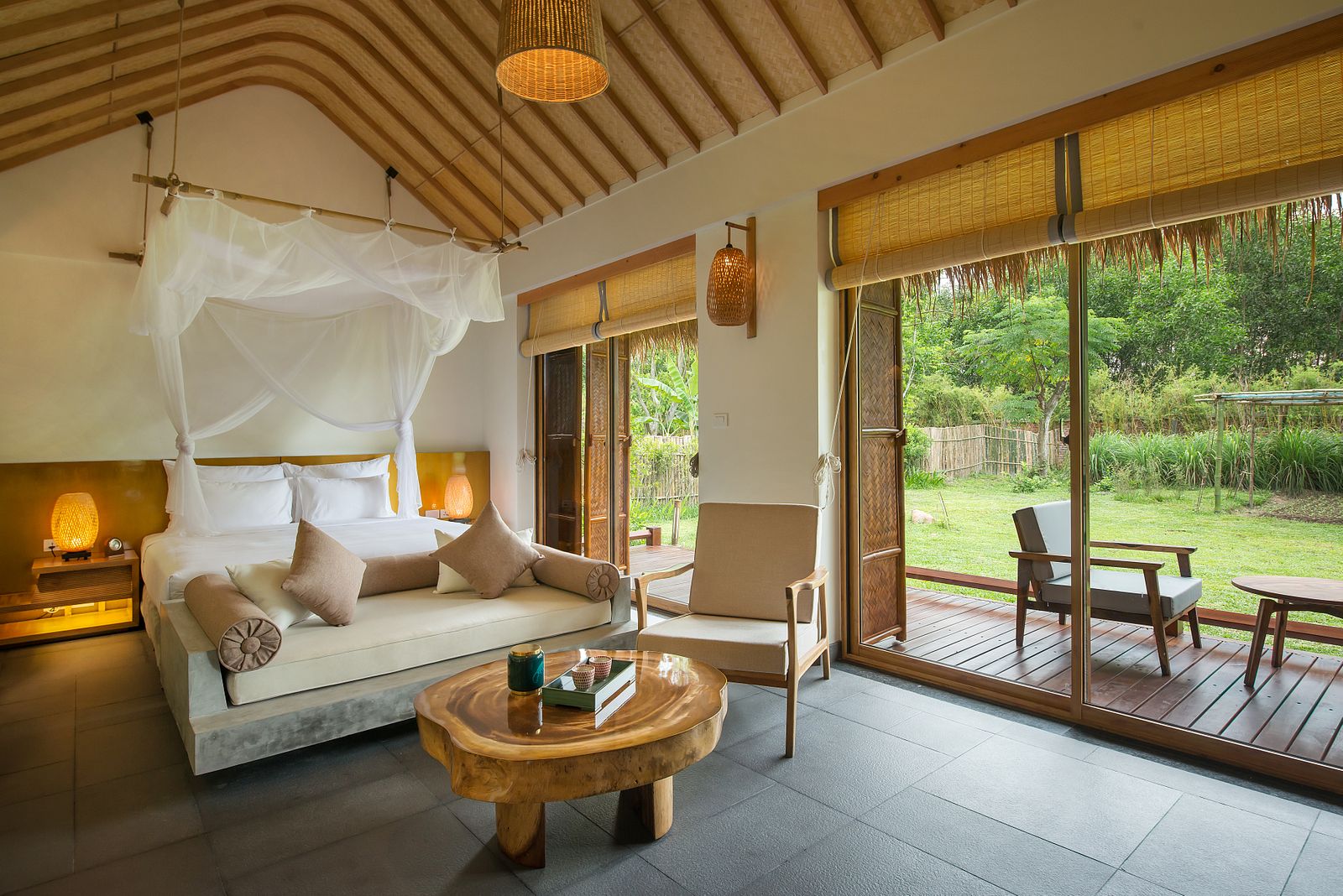 A little more than two years ago, Alba Wellness Resort opened its doors, introducing five-star accommodation to the area. Relying on subtle Japanese architecture and aesthetics, the designers aimed for a minimalist style that wouldn't detract from the natural splendors. Vietnamese touches can also be seen, such as the large Madam Chau restaurant. Its natural roof, high ceilings and exposed wooden beams remind diners of meeting halls in remote communities. A wrap-around balcony allows people to savor breakfast in the morning sun with a view of a lotus pond, in the middle of which sits a Japanese-style pavilion perfect for meditation or yoga.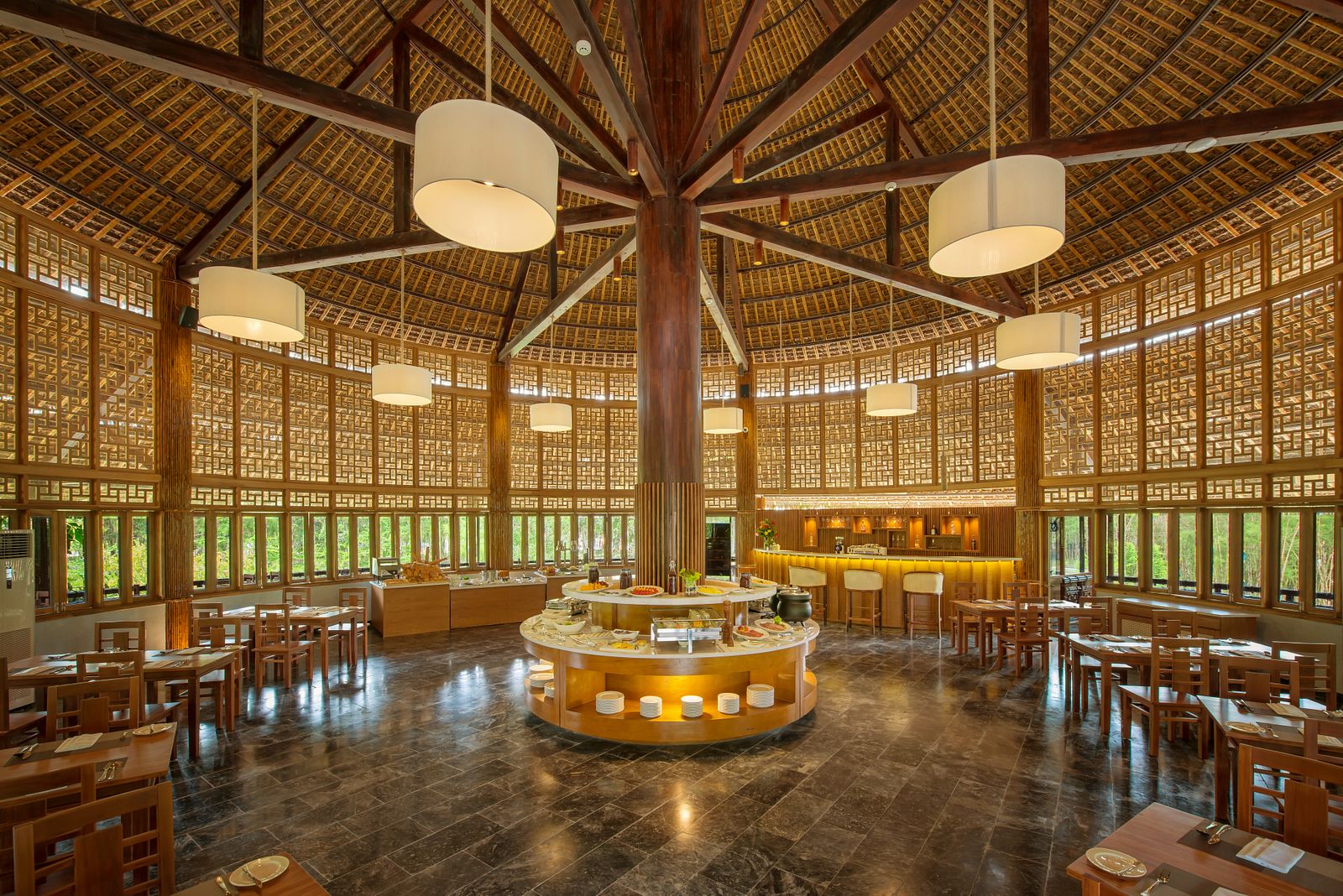 Those staying in one of the 20 bungalows or 30 Delux rooms can, of course, enjoy all Thanh Tan has to offer, but the new resort also gives them access to other ways to relax. Nestled between the secluded bungalows, an inviting circular pool includes a swim-up bar. Guests can also make use of a fitness center and kids club, or rent bicycles to pedal around the expansive grounds.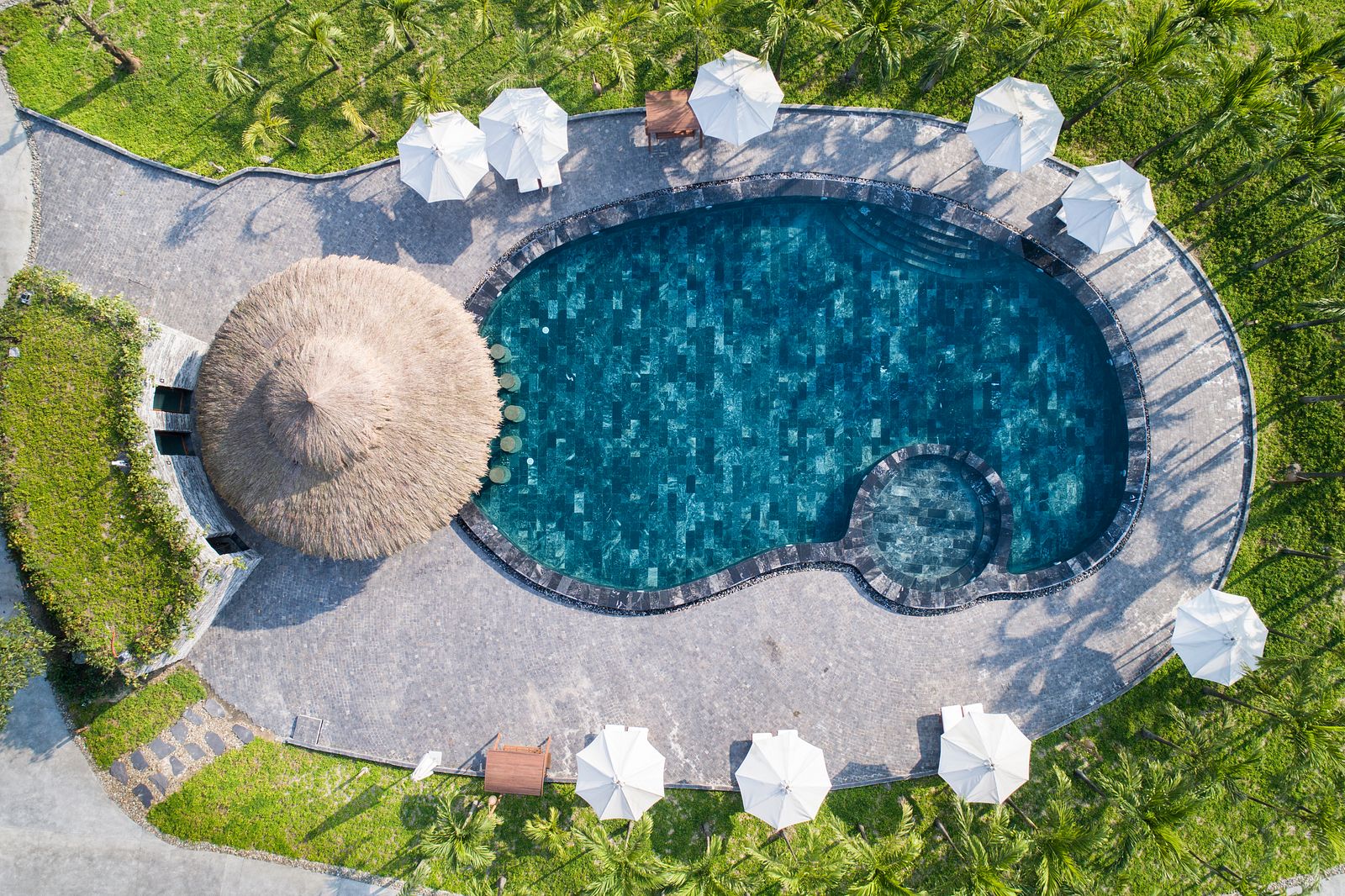 Last year, popular resort management company Fusion took over Alba Wellness Valley management. GM Hylton Lipkin explained to Saigoneer that it was the perfect fit, as the sleek and simple style they feature in all their luxury properties, including in Phu Quoc, Cam Ranh and Da Nang, already existed at Alba. The new management did bring with them their complimentary anywhere, anytime breakfast concept, which allows guests to order full western and Asian breakfasts at any time of day, delivered wherever on the resort they might like.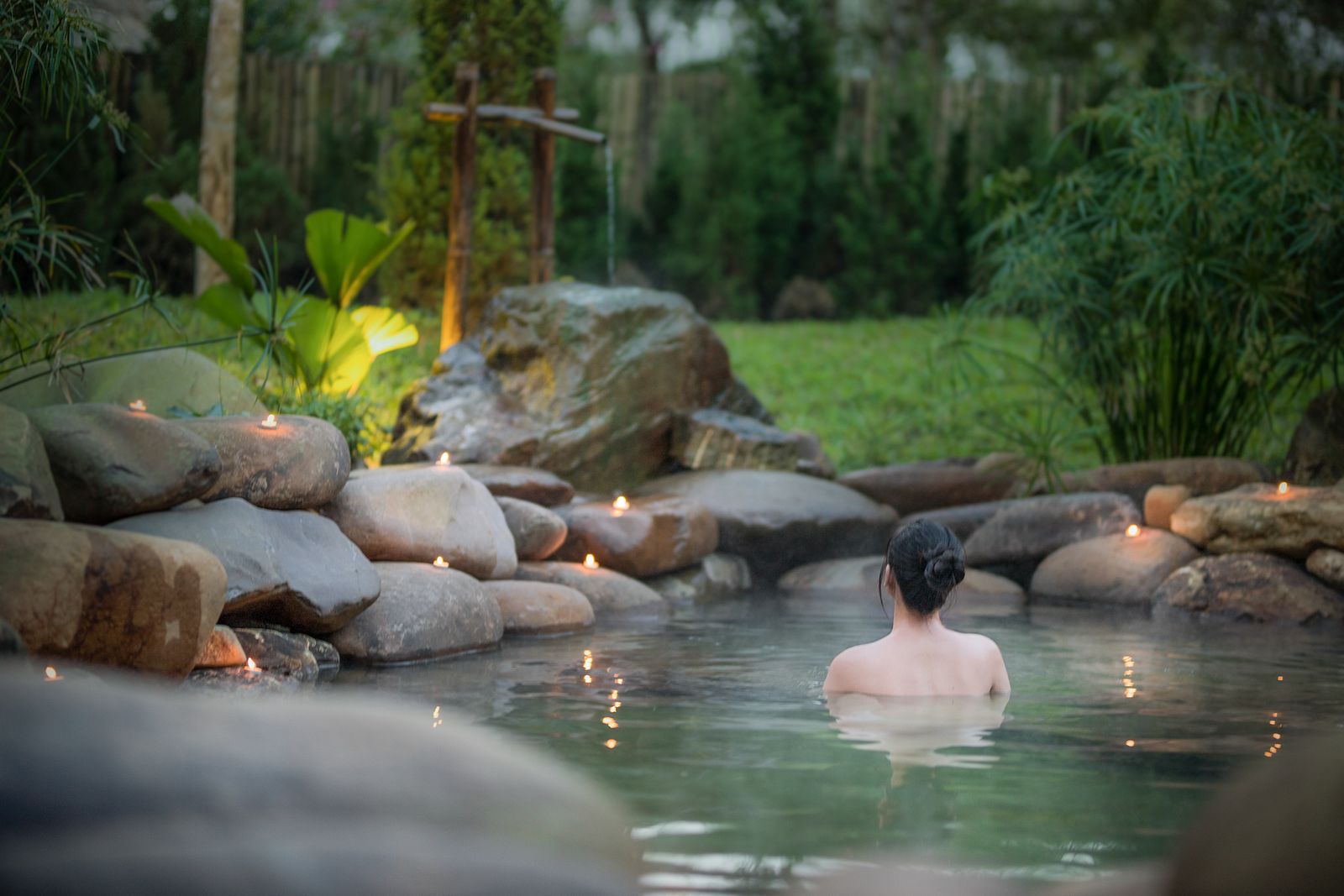 Similar to their popular breakfast offerings, Fusion distinguishes itself by offering two complimentary spa treatments per guest per night. In addition to the Japanese onsen, which involves five different baths, as well as a steam room and sauna, the Wellness Spa provides a plentitude of face, foot and body treatments. Many make use of local ingredients such as the Natural Living Eucalyptus which relies on oil from the Australian leaves grown at the resort.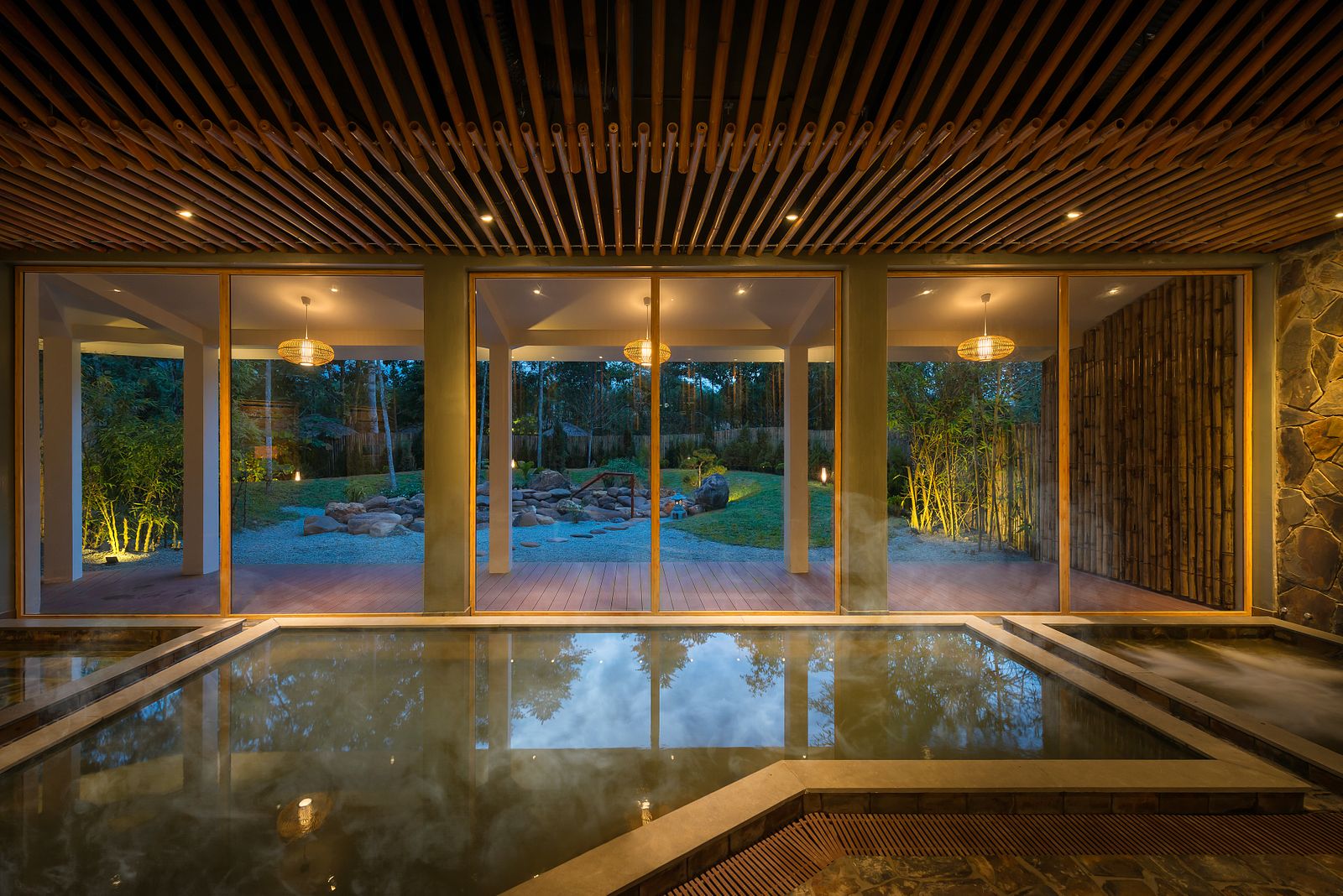 All across Vietnam, tourist booms are transforming what were small beach and mountain towns seemingly overnight. It's therefore refreshing to find an area where one doesn't hear construction hammers or view cranes on the horizon. The fact that this area is accessible to visitors that want to experience some of the most luxurious accommodations available, as well as people or groups that want to savor the unique hot springs and surroundings in more casual ways, makes it even better.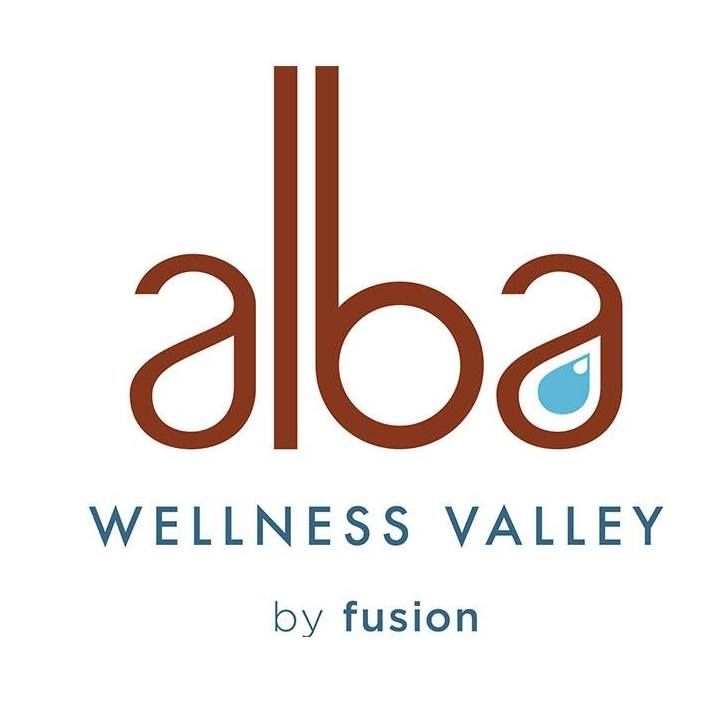 Hotline: +84 234 3552 222
Alba Wellness Valley by Fusion, Phong Son, Phong Dien, Thua Thien Hue Province