"An authentically American dining experience is what we set out to create for our guests in Vietnam," explains Trần Lê Thanh Hằng, Managing Partner of Eddie's New York Deli & Diner, when we sat down for a lunch of their famous pastrami Reubens and milkshakes at their new District 1 location that re-creates a 1950's diner experience straight out of 'Riverdale.'
And equally important, Eddie's hopes to provide American customers, or those who lived in the US and know the food, a true taste of home.
"A number of Vietnamese customers have deep knowledge and love of American food and hospitality. They come in because they are looking for a great Reuben, Philly cheesesteak, US-style burger, cinnamon bun, pancakes, or what Eddie's is most famous for: real American milkshakes," Hằng said. "So we see people who, for example, studied in the US and have returned back to Vietnam, and we get real joy when we see the huge smiles on their face as they take the first bite or sip because they never thought they'd have a real American experience here in Saigon."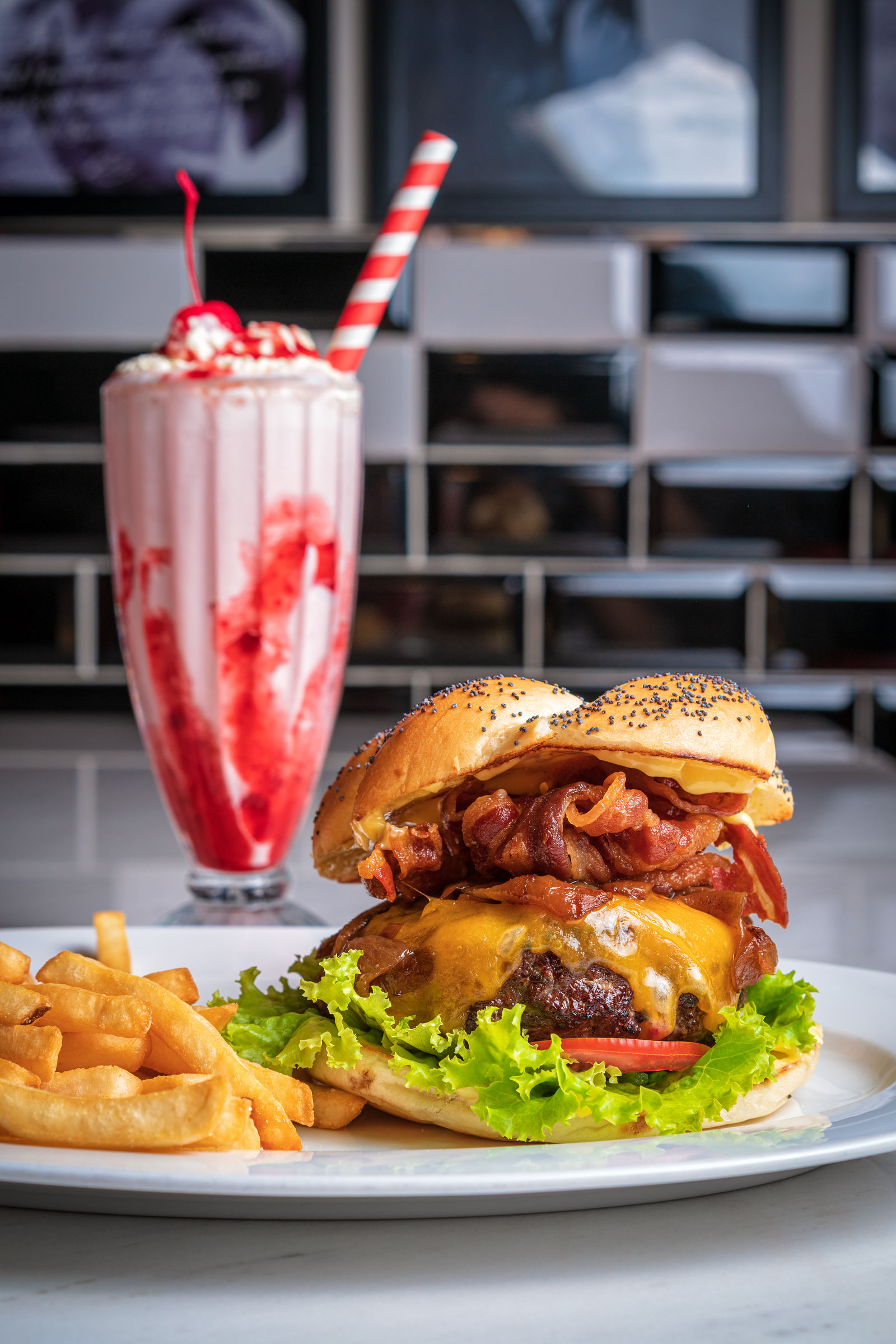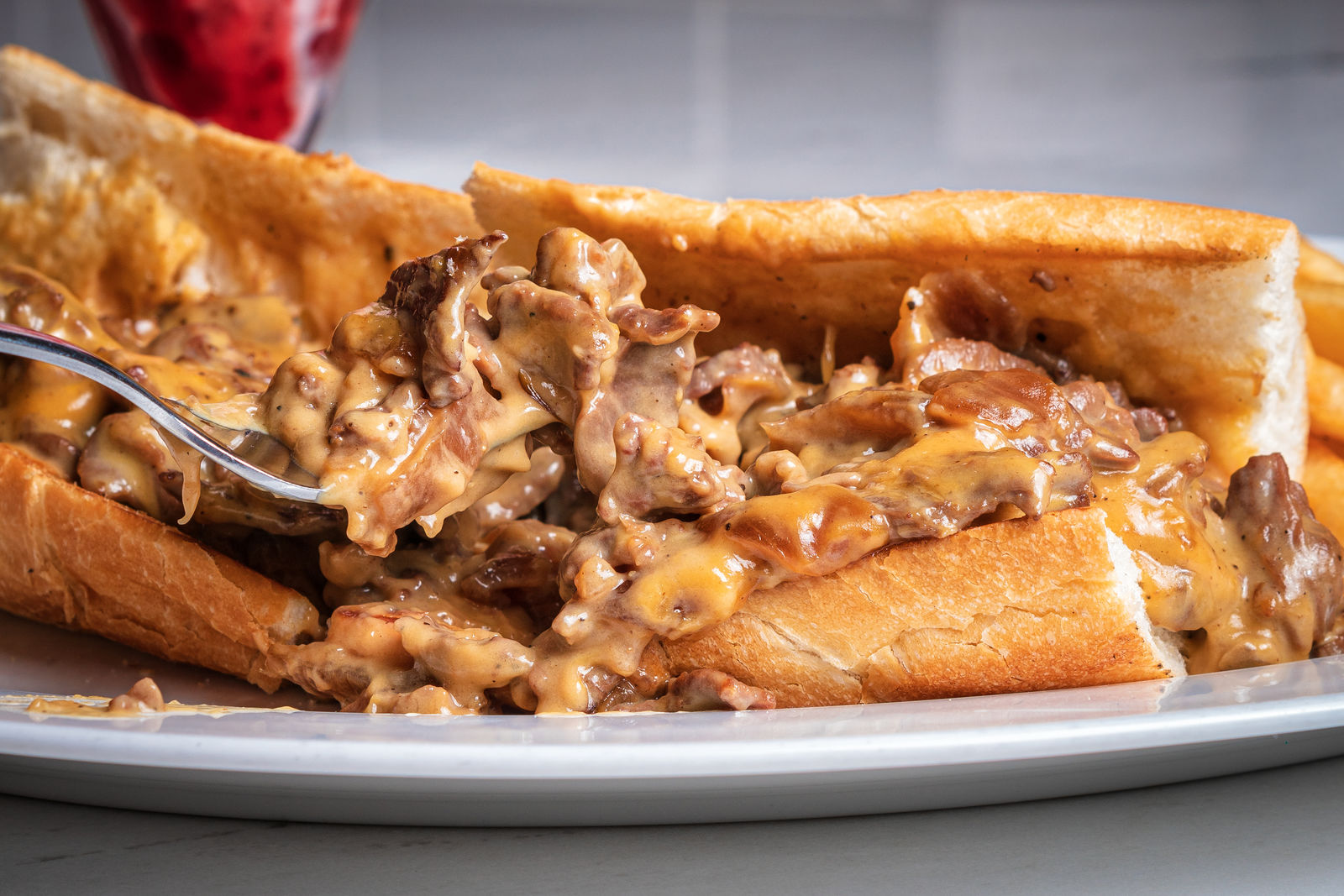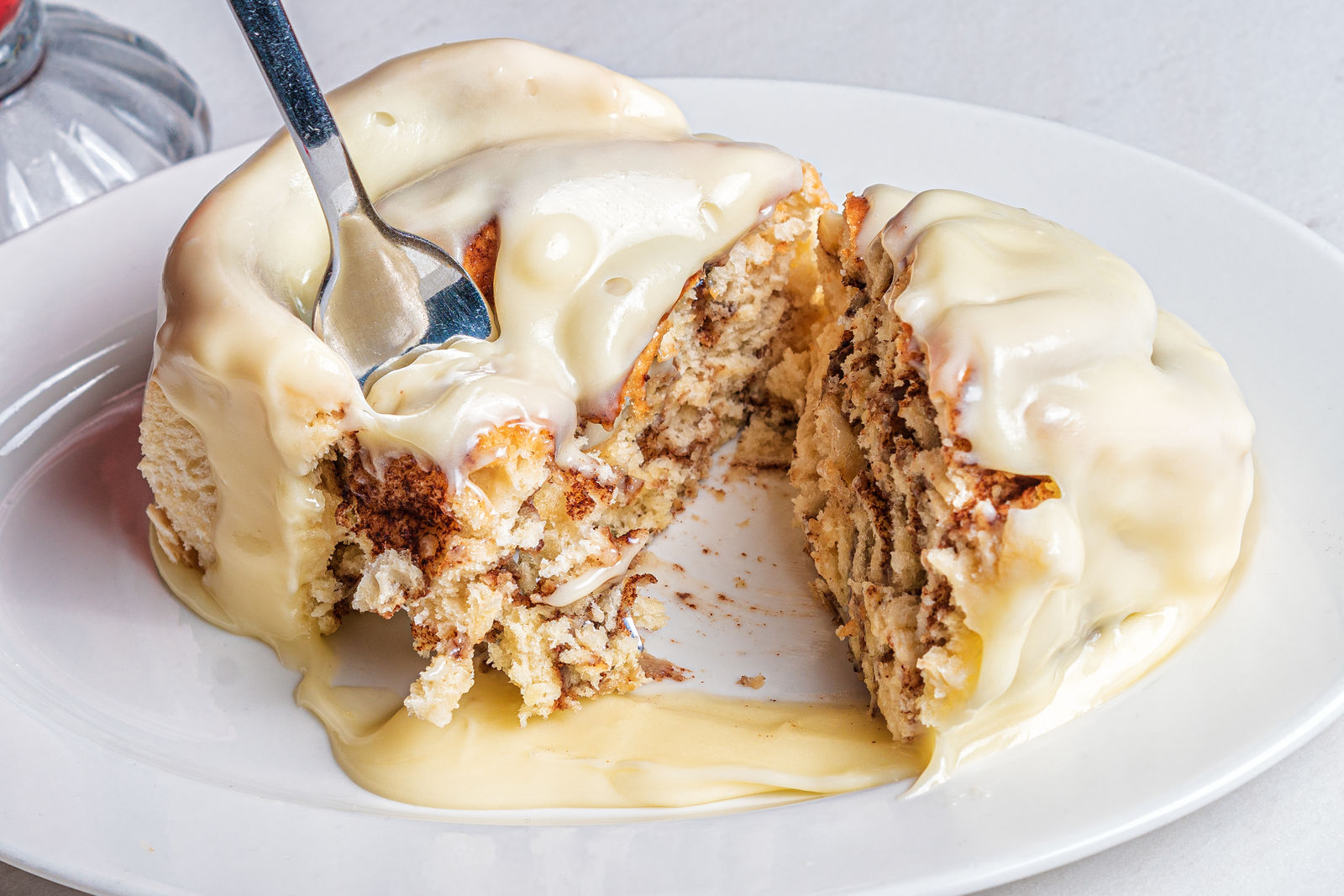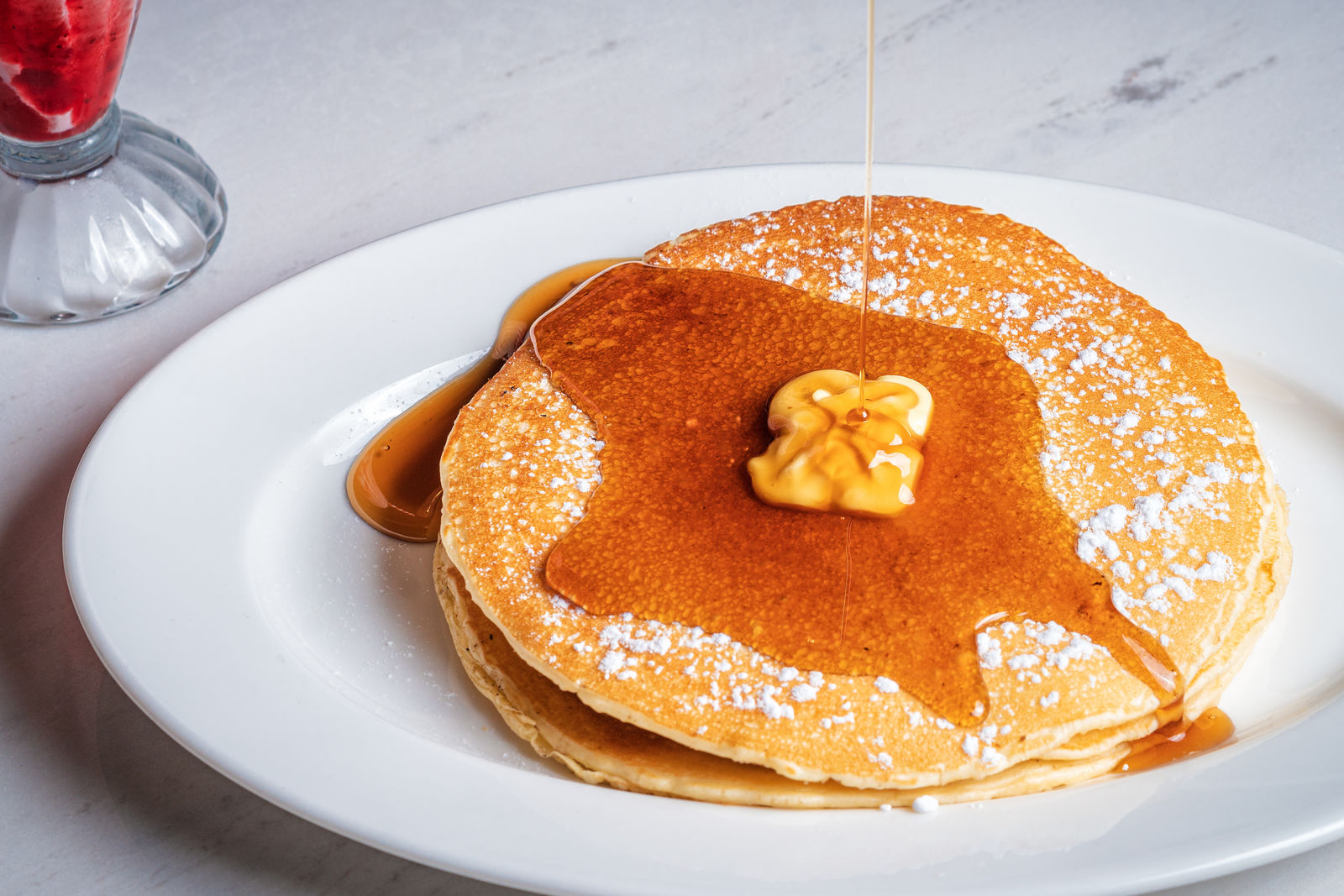 Hằng added that she and her team, which includes a diverse range of business backgrounds, has worked to create something different with Eddie's, and has gotten more efficient along the way.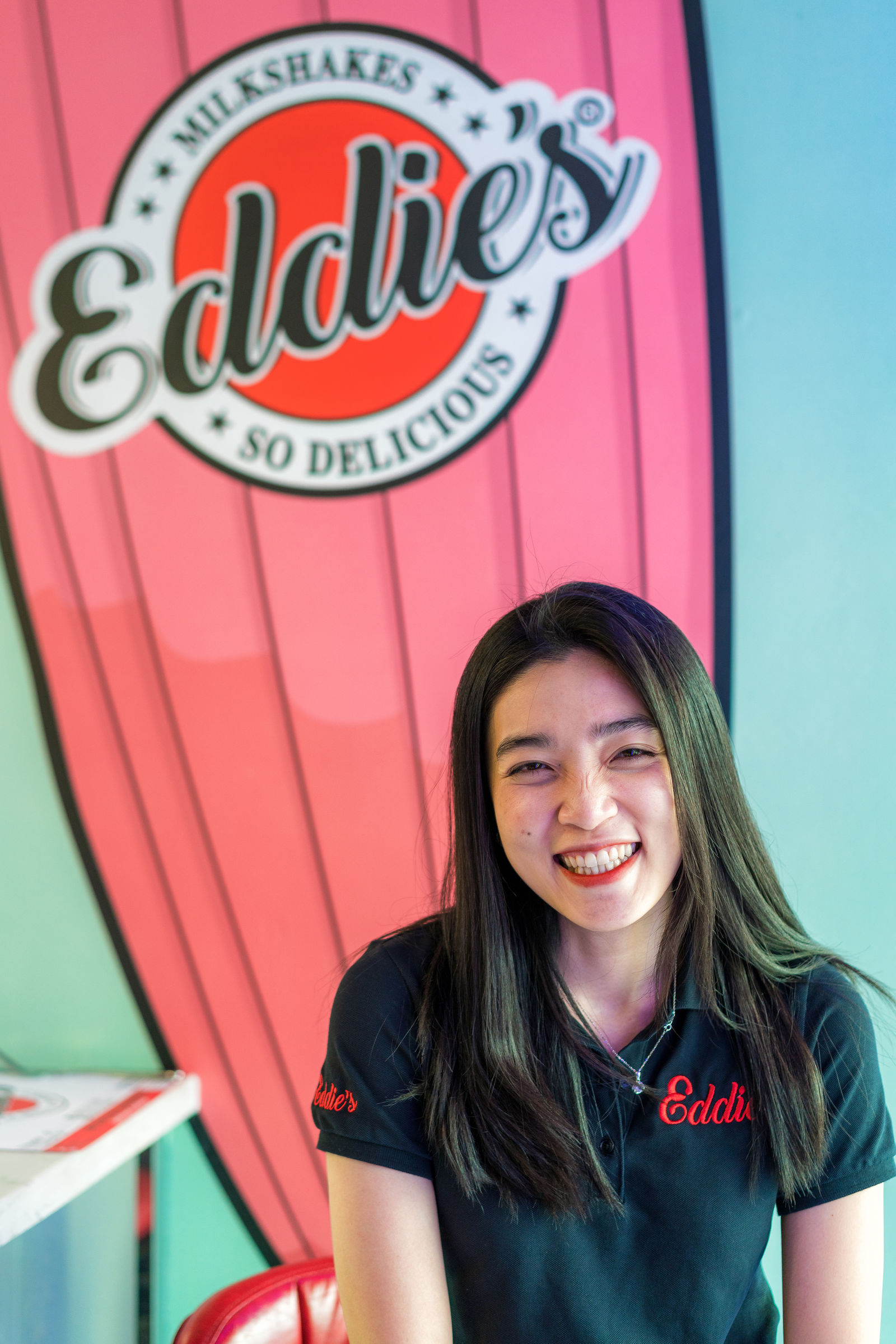 While the first location in District 2, which opened in July 2018, took nearly five months to build, the new D1 location was turned from "rubble into a restaurant" in just 40 days.
"We learned a lot after building the first location, which allowed us to save tons of time when we built our new Pasteur Street location," Hằng shared. "Our goal will be to achieve 30 day build-outs as we expand the brand in the future."
She went on: "Because we have such a clearly defined concept, the menu and decor, although challenging, were quite straightforward to create. We also knew we needed a hook to differentiate ourselves, so we initially focused on making sure our milkshakes, cinnamon buns and Reuben sandwiches, which are our signature menu items, were awesome."
The real challenge was to build the type of culture necessary to replicate American service standards here in Vietnam. "Sure, you can pretty much train for good service, which means getting orders right, keeping water glasses full, and so on," Hằng explained. "However, our mission was something completely different, to create an experience with warm and friendly service that customers will remember and come back to, a culture of hospitality. It has to come from the heart."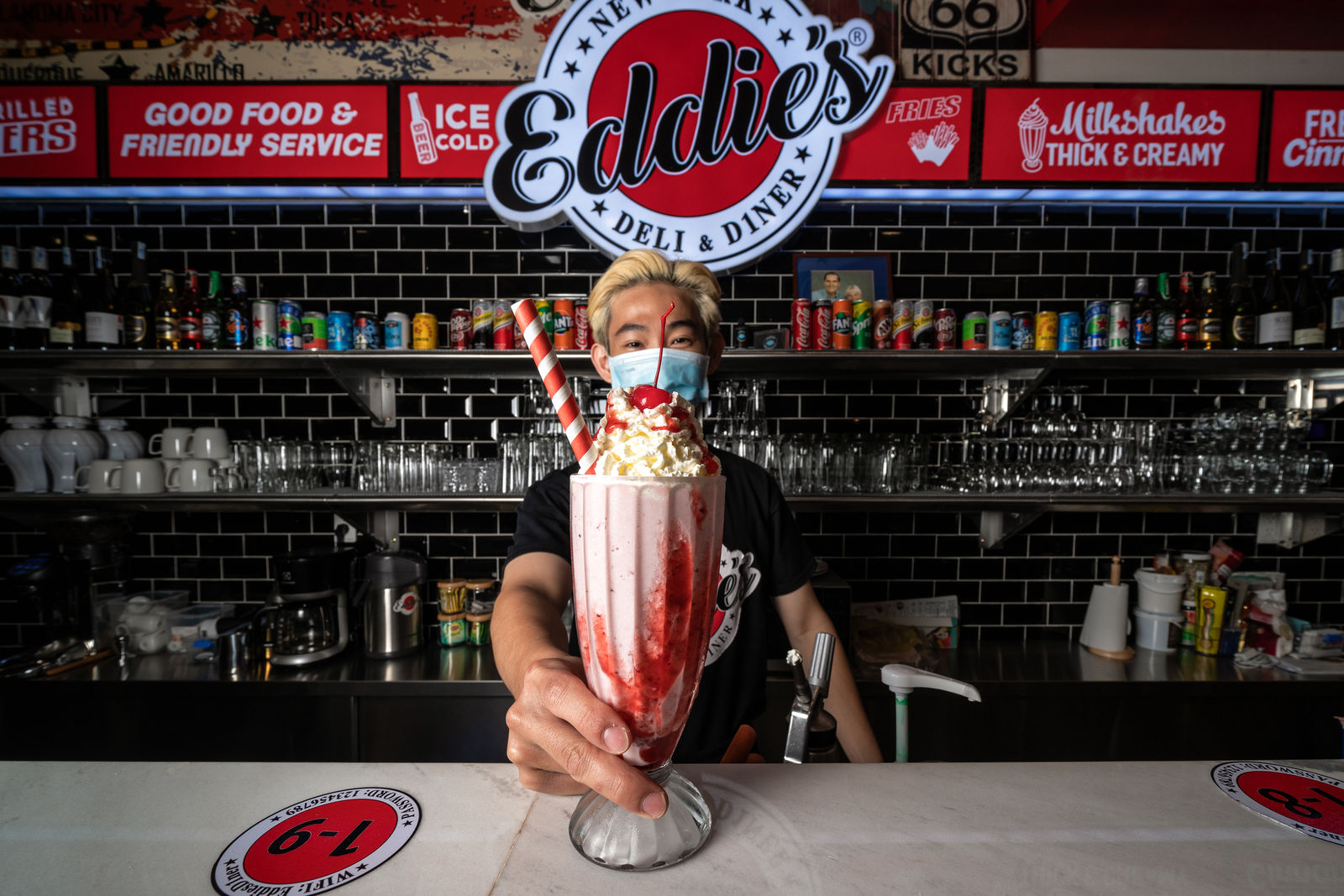 Instead of focusing on intense training, the team has built a culture of hospitality where employees genuinely care about guests and want them to have the best possible dining experience.
"So you hire based on team, you don't want anyone who will destroy morale - and oh, probably most importantly, we empower the team members to take almost all decisions related to service and hospitality. We hire for our culture and we trust people," Hằng said.
At this point, I was curious why anyone would open a restaurant in District 1 during the current environment, when it seems every downtown restaurant is relocating to District 2 or closing up shop.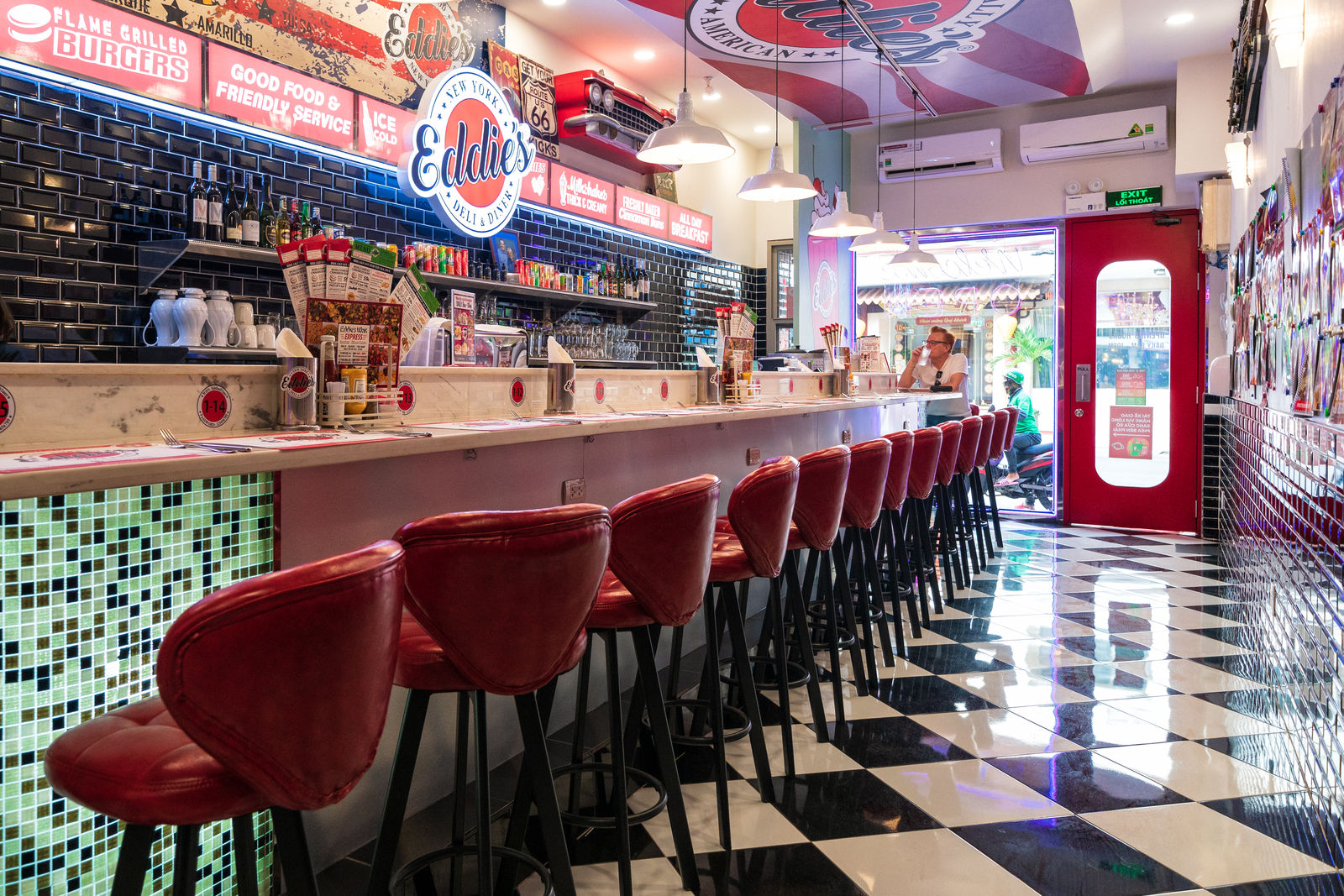 "It's counterintuitive, and not counterintuitive," Hằng replied. "Our primary focus for today and tomorrow is building our Vietnamese customer base...Vietnamese customers will definitely travel far to try something new, and if they love it will even return many times."
For example, people have been traveling 30 or 40 minutes to visit Eddie's in Thao Dien from Nha Be, Tan Phu, District 10 and even further. But there are limits to how many times someone will do that.

"The solution to this problem seemed pretty simple," said Hằng. "Build a new location closer to more of our customers."
Eddie's also does good lunchtime business in District 1 thanks to appealing specials, and they have started opening up at 8am daily after realizing that there is a shortage of western breakfast places in the area suitable for a quick bite or longer breakfast meetings.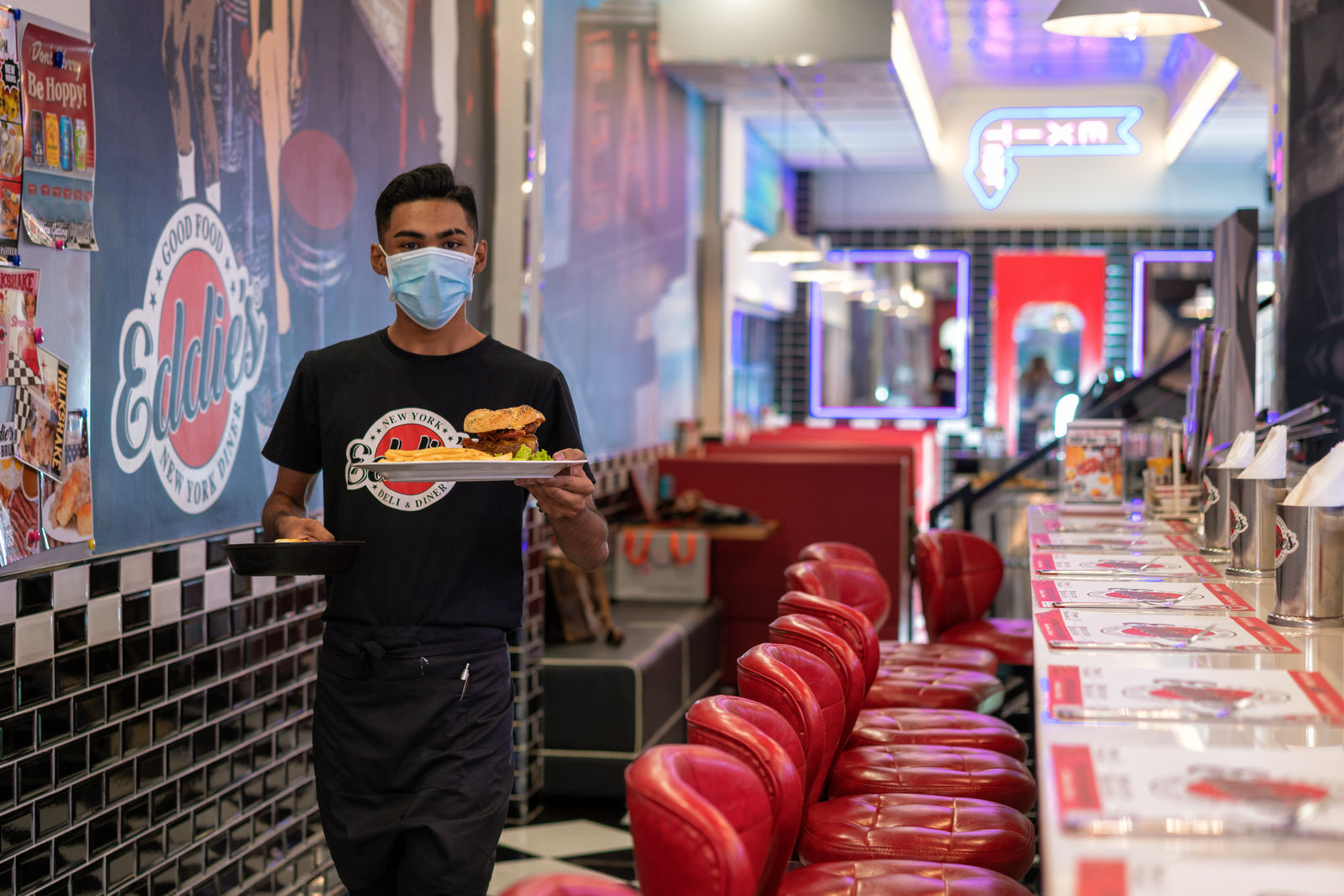 As our lunch wrapped up, I asked Hằng what the key to their delicious food is.
"Great ingredients, made from scratch, crafted with passion and a little touch of our secret sauce - our culture of hospitality."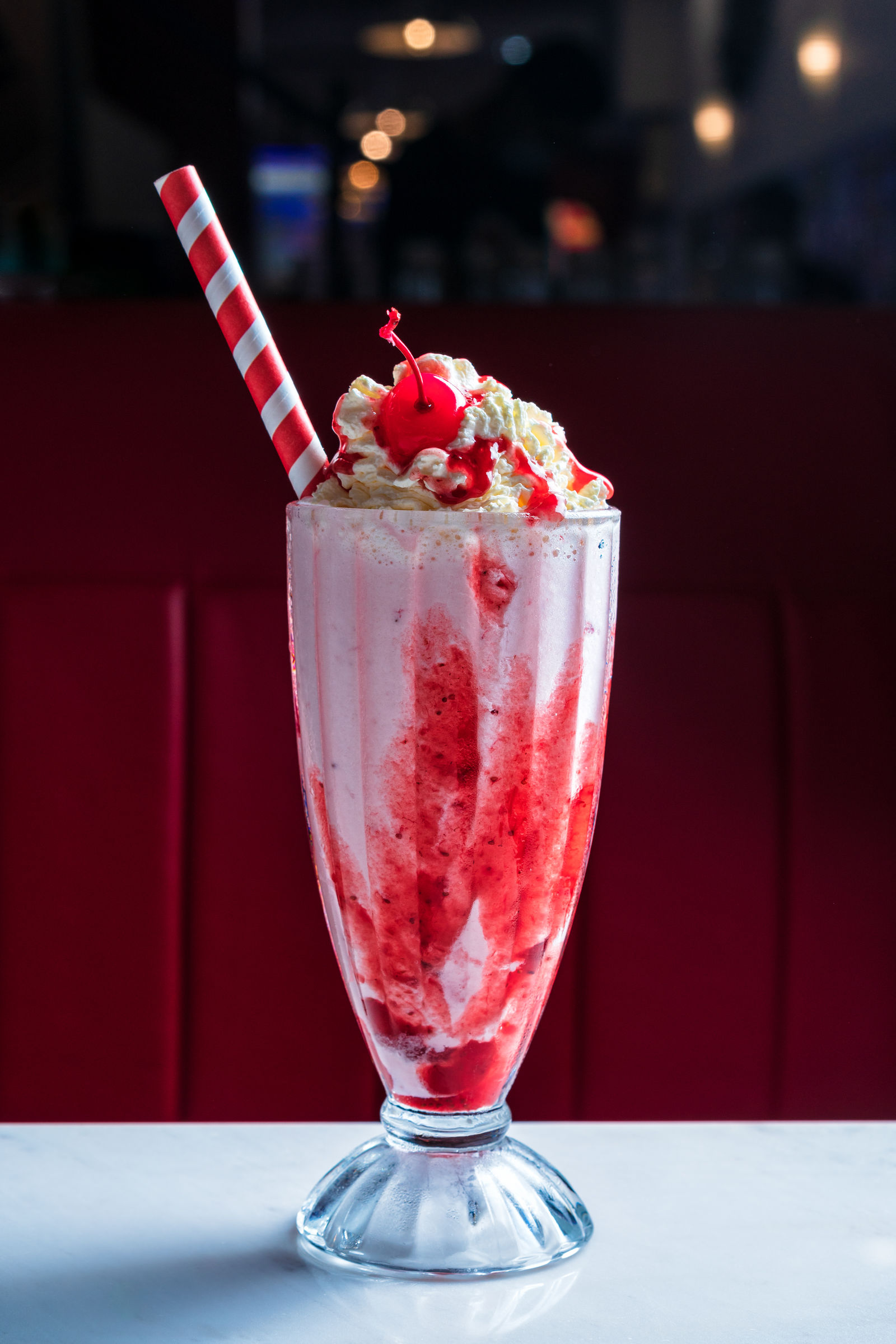 Combine all of this with a huge menu of authentic American diner cuisine, and the result is loyal customers who, along with friends and family, can savor a true American taste.
And, thanks to the location on Pasteur Street, such experiences are now even easier to reach for more Saigoneers.