Great collaborative school events create memories, foster a sense of achievement and enrich learning. Yet, as always, there are questions we ask ourselves before the show. Will everything go as planned? Were rehearsals sufficient to produce a professional performance? Or will things fall apart?
Much tension in performing arts derives from this heightened sense of anticipation. It's what musicians and actors live for. It's this same sense of expectation, combined with the promise of a one-of-a-kind opportunity outside the classroom, that brought together students from 9 Nord Anglia schools across Vietnam, Thailand, Cambodia, Myanmar, Singapore, Malaysia and the Philippines to take part in an extremely ambitious project: the first-ever Nord Anglia Southeast Asia region's Performing Arts Festival in collaboration with the Juilliard School.
With over 150 students taking part and more than 60 parents flying in from around the globe to attend, you might assume preparations had lasted months. The show, after all, is to culminate with a Symphonic Orchestra performing tracks by Borodin and Brahms. Yet the students had only three days to prepare.
This was no ordinary school performance preparation though. To help students hone their skills, Radu Poponiu, who is in his second year as assistant conductor of the Naples Philharmonic Youth Orchestra and former faculty member at the prestigious Julliard Conservatory in New York was brought in to spend three days giving intensive training to students.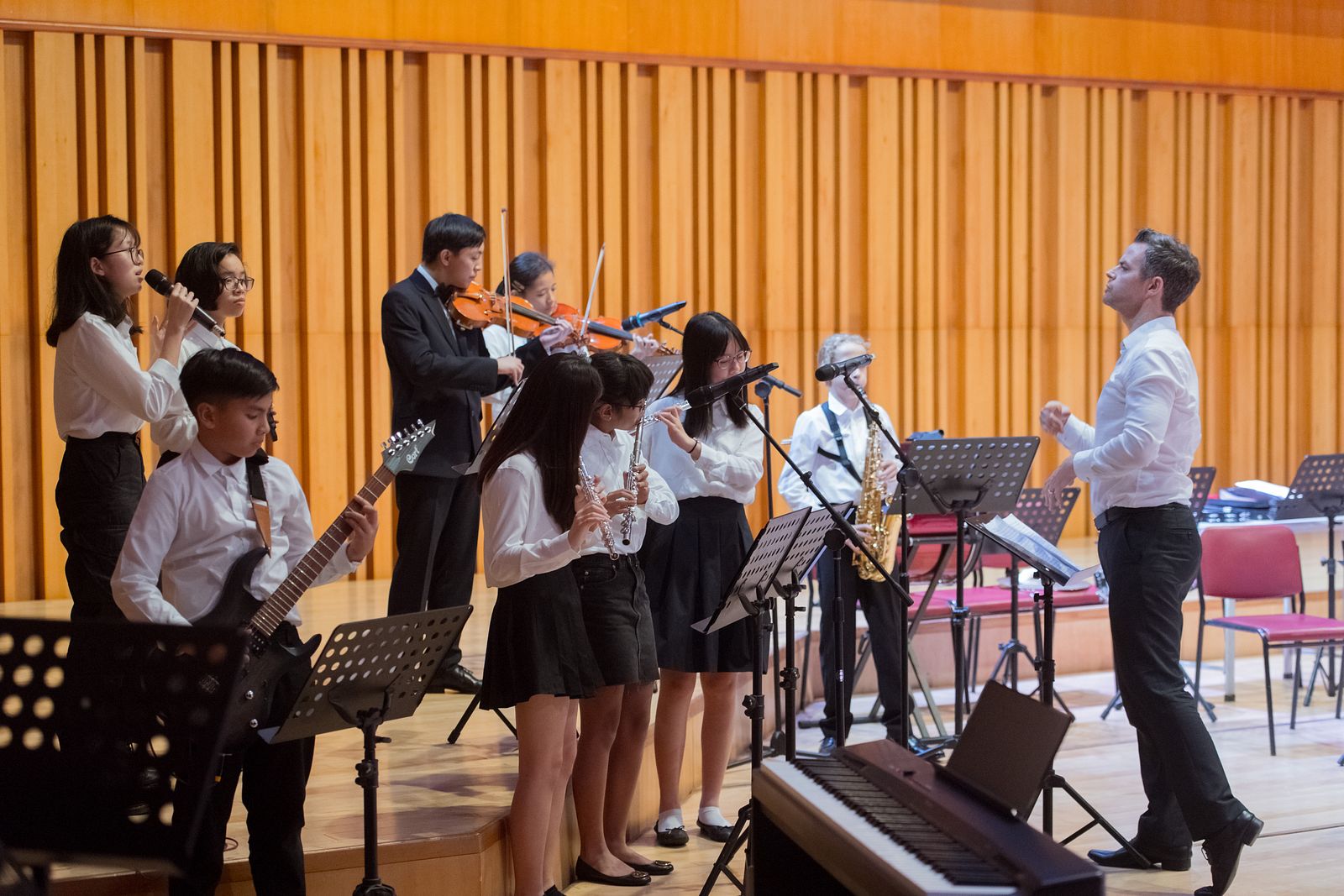 Before the concert, an air of suspense was palpable. The event, named 'Global Harmonies' and hosted by BIS Hanoi, took place in the impressive Vietnam National Academy of Music, a fitting venue for a project of such ambition.
The evening, featuring 11 performances in total, began with a traditional đàn tranh (Vietnamese string Zither) performance by Do Minh Phuong, with a backing track of bass and percussive notes.
A series of five elective performances followed her set, with each focusing on a different genre or instrument: choir, wind band, jazz band, chamber ensemble and brass band. The uplifting opening choral rendition of Karl Jenkin's Adiemus triggered images of an African Savannah, while the Jazz Band's evocative performance could easily feature in a Film Noir cabaret bar.
A second jazz band glided through a Sonny Rollins track with the kind of fluidity and poise that made the American legend a household name. Then, the Junior Strings, including brave performers as young as 10, took to the stage: their set list included classics such as Satie's Gymnopédie and Handel's Largo.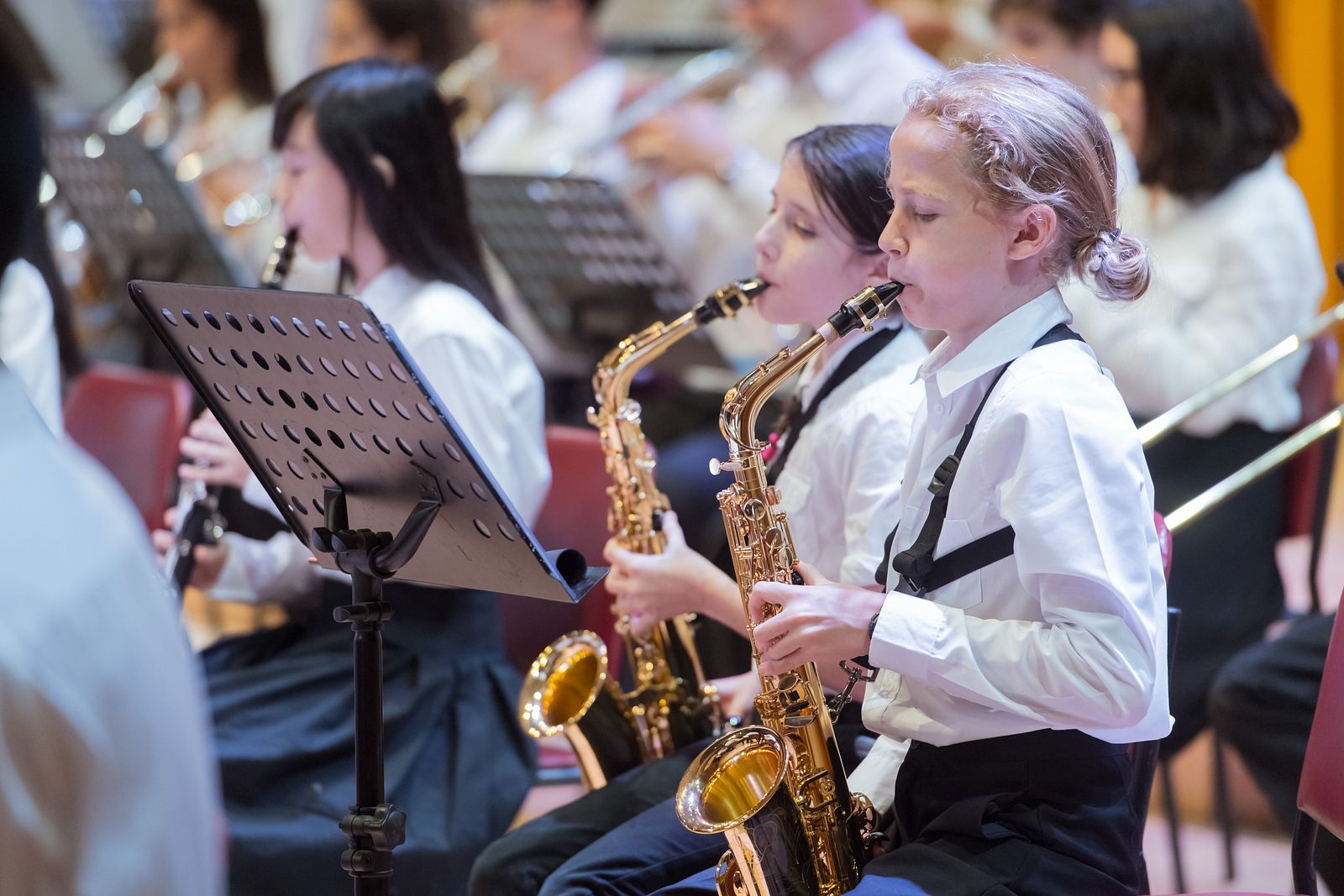 After a short break, the festival choir, comprising 23 singers from 6 different schools, performed Eric Whitacre's The Seal Lullaby, before being joined by the entire Senior Orchestra for a striking rendition of Mozart's Ave Verum Corpus. Yet the night's climax was yet to arrive.
With no less than 67 performers taking part, the final act of the night, led by Radu, was a recital of Polovtsian Dance no. 17 by Borodin and Hungarian Dances No's 5 and 6 by Brahms. Under Radu's steady hand, the orchestra played with clarity and grace. The percussion and brass added gravity and splendor, while the string section performed with the kind of natural synchronicity one might observe in a flock of starlings. All in all, it was a remarkable feat that could only be achieved after a rigorous period of learning.
"I'm very passionate about the performing arts and feel like this festival is a culmination of everything a performing arts education should be," Head of Performing Arts at BIS Hanoi Laura Rea said before the performance. "This is about celebrating everyone. We've got a huge range of nationalities and ages, but most importantly, a huge range of abilities. So you'll see some students who are 10 years old and have only been playing their instruments for a year, and you can see some students that are 18 years old and they've been playing for more than 10 years."
She held back tears of pride during that speech and, after the show, elaborated on what it all meant to her and Nord Anglia. "To have this all spearheaded with the vital skills of our visiting conductor, Radu, meant the whole festival had an organic, passionate and enthusiastic thread running at the core." She said.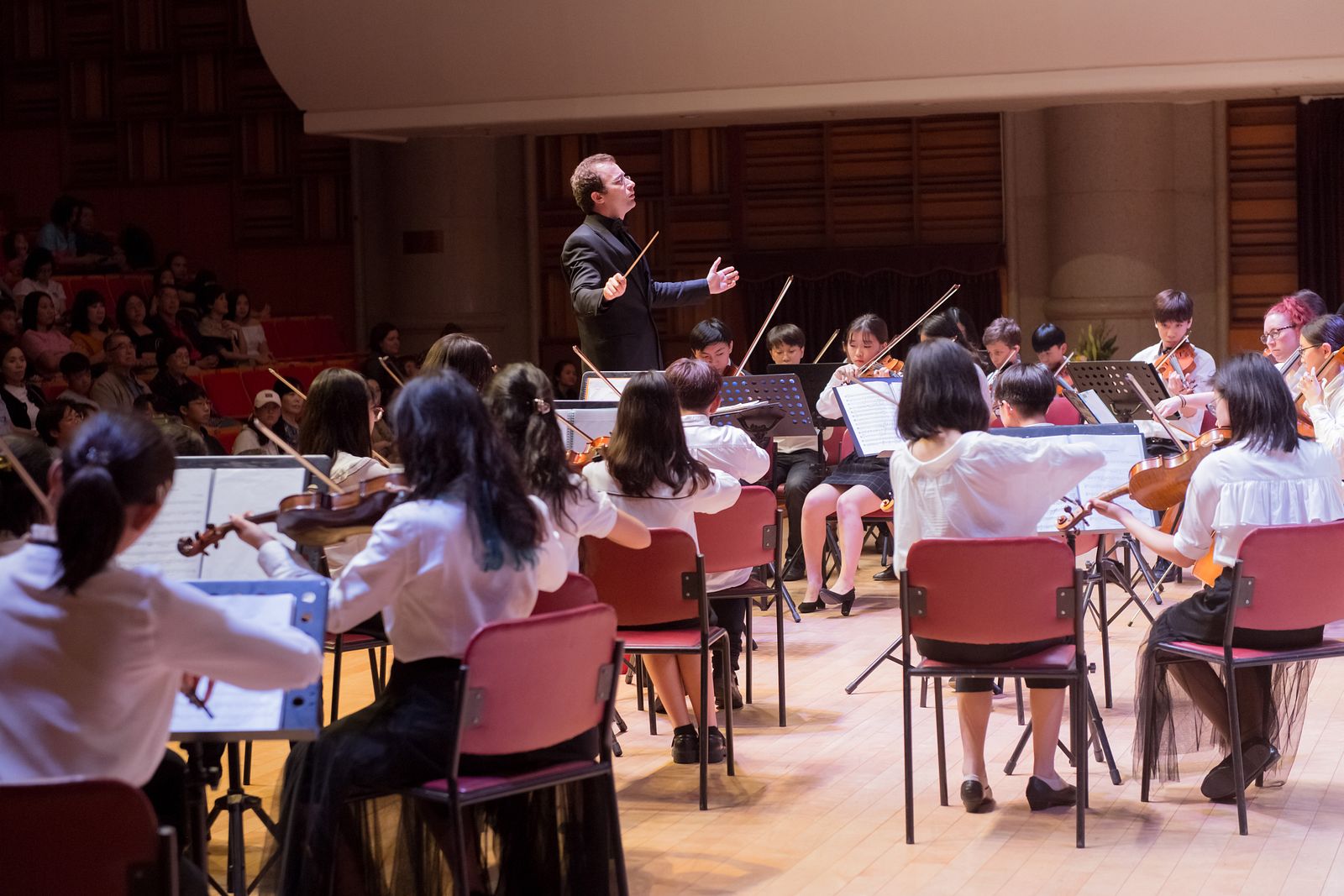 "I truly believe the Nord Anglia-Juilliard collaboration is something so unique there isn't anything else like it across the world. Having a premium education company partnering with a premium musical institution means we are provided with exceptional learning experiences from both an educational and an arts point of view."
For BIS Hanoi Principal Sue Hill, the influence of Radu was essential. "He's been here only since Wednesday morning," she said. "I think he cast a magic spell over everyone. The way he conducted and spoke with the children and got them to work together as one. It was amazing."
Radu himself was acutely aware of the children's swift progress. "It's been great to see their improvement every day. I was very impressed with how much they learned in just three days. I think an orchestra is all about listening and working together. It's all about teamwork, really. To do it at this age is very special because they learn a lot not just about music, but about how to be in life."
Parents and teachers were equally as captivated. Yin, a parent from Yangon, said the event was "absolutely amazing" and, although her daughter had taken part in two similar performances before, the evening's show still gave her "goosebumps."
Most importantly of all, though, is what the entire event meant to participating students. For Christopher Lee, who attends Dover Court in Singapore, the evening was "priceless."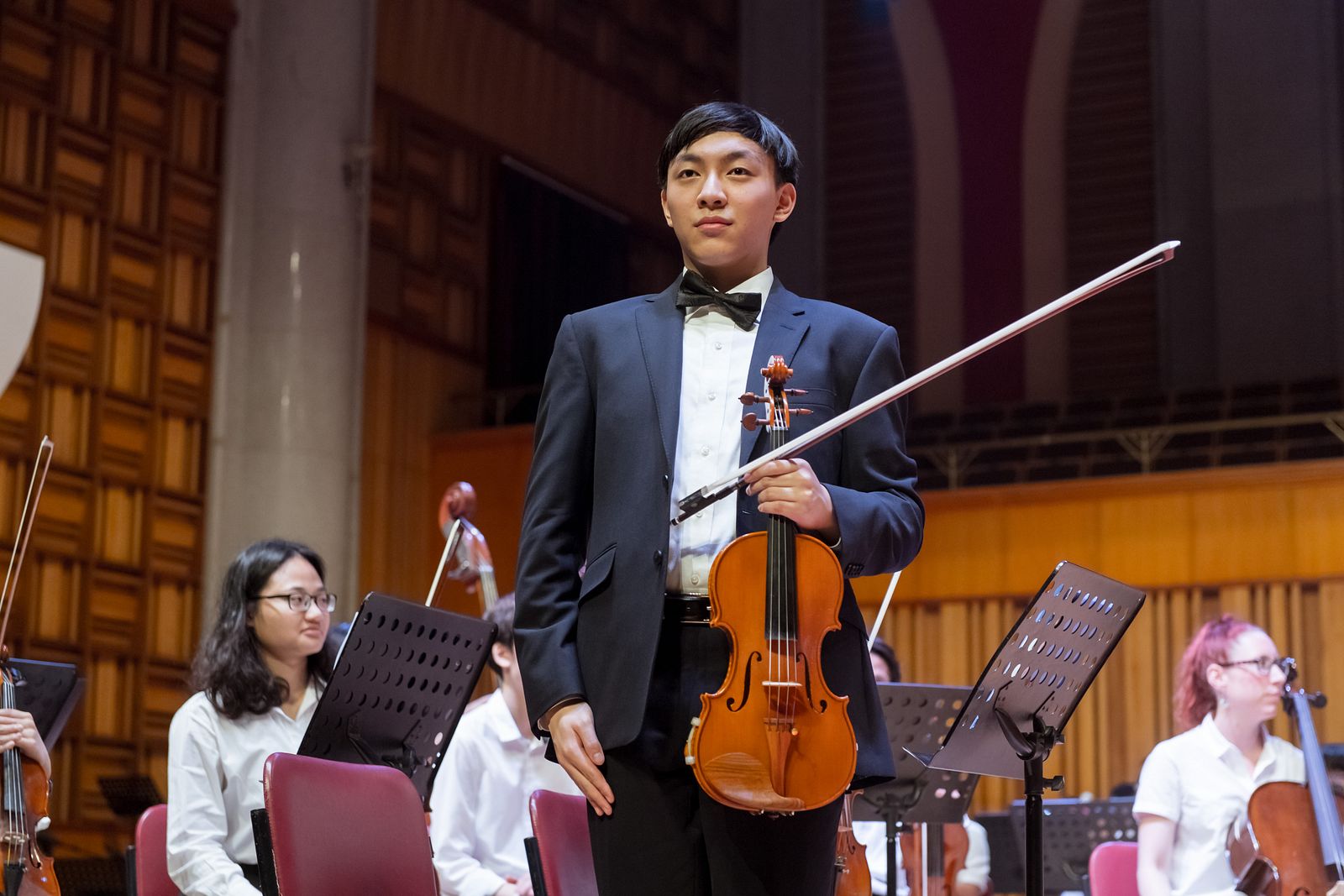 "My first time being involved in a performance like this was actually at the launch of the Julliard program back in 2015," he said. "It feels amazing to be back with almost a full symphony orchestra, working with people I've never met but even though we're strangers we get used to each other and develop a new friendship and, honestly, I don't think I can find anything else that can replace this. I've met so many people that I hope in the future I can actually form my own orchestra and work with them."
"Radu has a very unique way of interpreting these pieces," he continued. "He is one of the most forgiving composers I've ever met. He'll actually stop and tell us where we need to improve, and through that, I think it's one of the best experiences I've had as a musician. All I can say is I wish we could do it again."
Perhaps what sums up how crucial performing arts events are, however, arrived via a comment in a reflection session with Laura Rea, in which one student told her "Miss Rea, I feel like I am now part of an international music family." In one eloquent sentence, she says it all.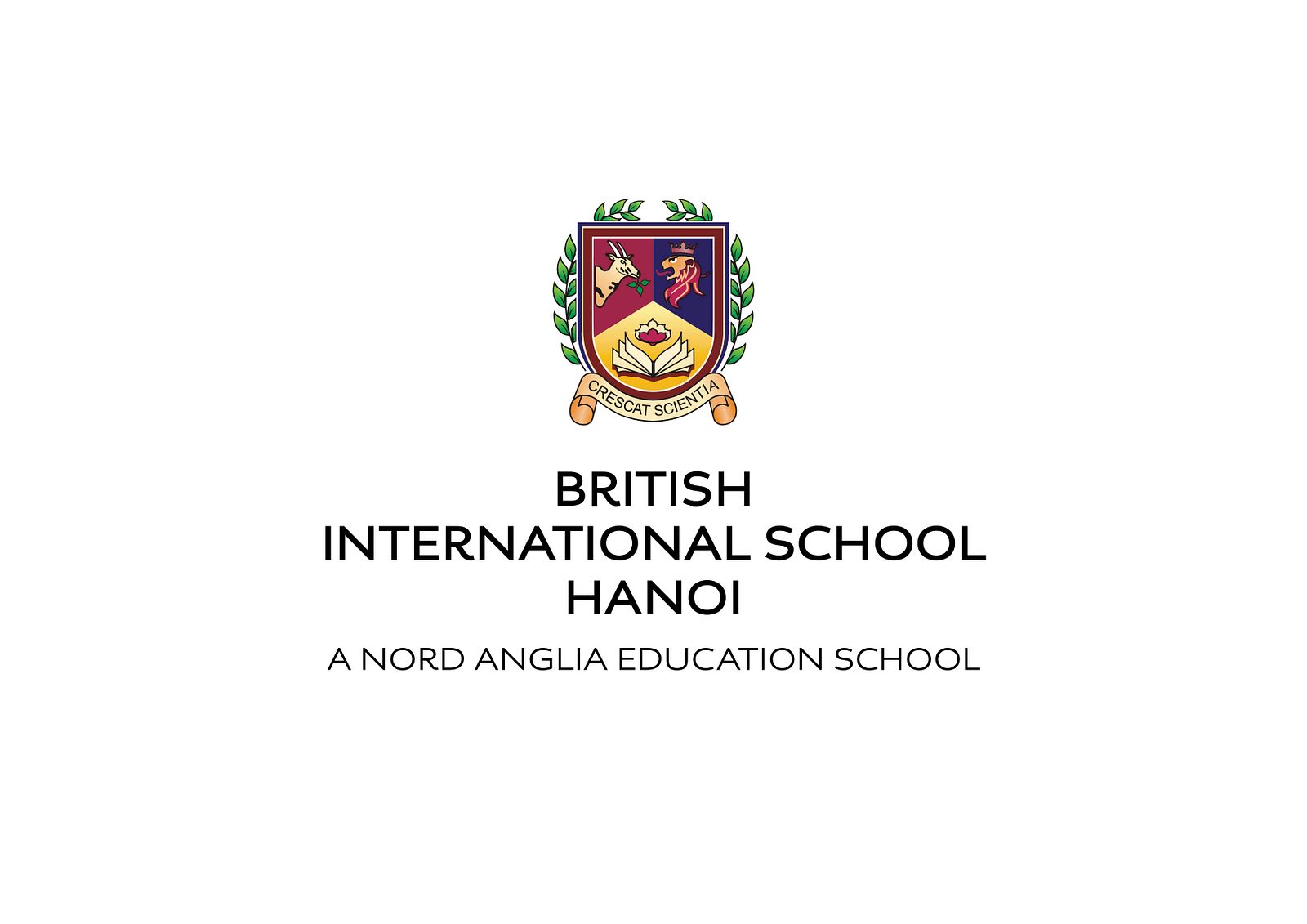 British International School's website
British International School's email
+84-24-39460435
British International School, Vinhomes Riverside, Long Bien, Hanoi