"A lot of people, especially young people, just go on with their daily lives…and they might think that global issues are way too much; that they're out of their hands. And what I'm trying to do is tell them, 'no, you obviously can do something.'"
This is Ha Minh's response when asked about the importance of her trip last year to New York City for the NAE-UNICEF Summit, a special event for the network of Nord Anglia Schools which includes the British International School Hanoi (BIS). The five days gave her tools to motivate her peers to impart real change in the world, and also allowed her to show adults, be they United Nations (UN) members or her teachers, that young people have real power.
An essay written by Ha Minh and Sung Woo, her classmate and trip partner, gives a brief overview of their trip and concludes: "There won't be enough time to talk about all the things we did in New York, so we will conclude this article with one sentence. After New York, we can't be anything else other than inspired."
Thankfully, Saigoneer had a chance to talk with Ha Minh so we could share more of her story and see where the inspiration has led her.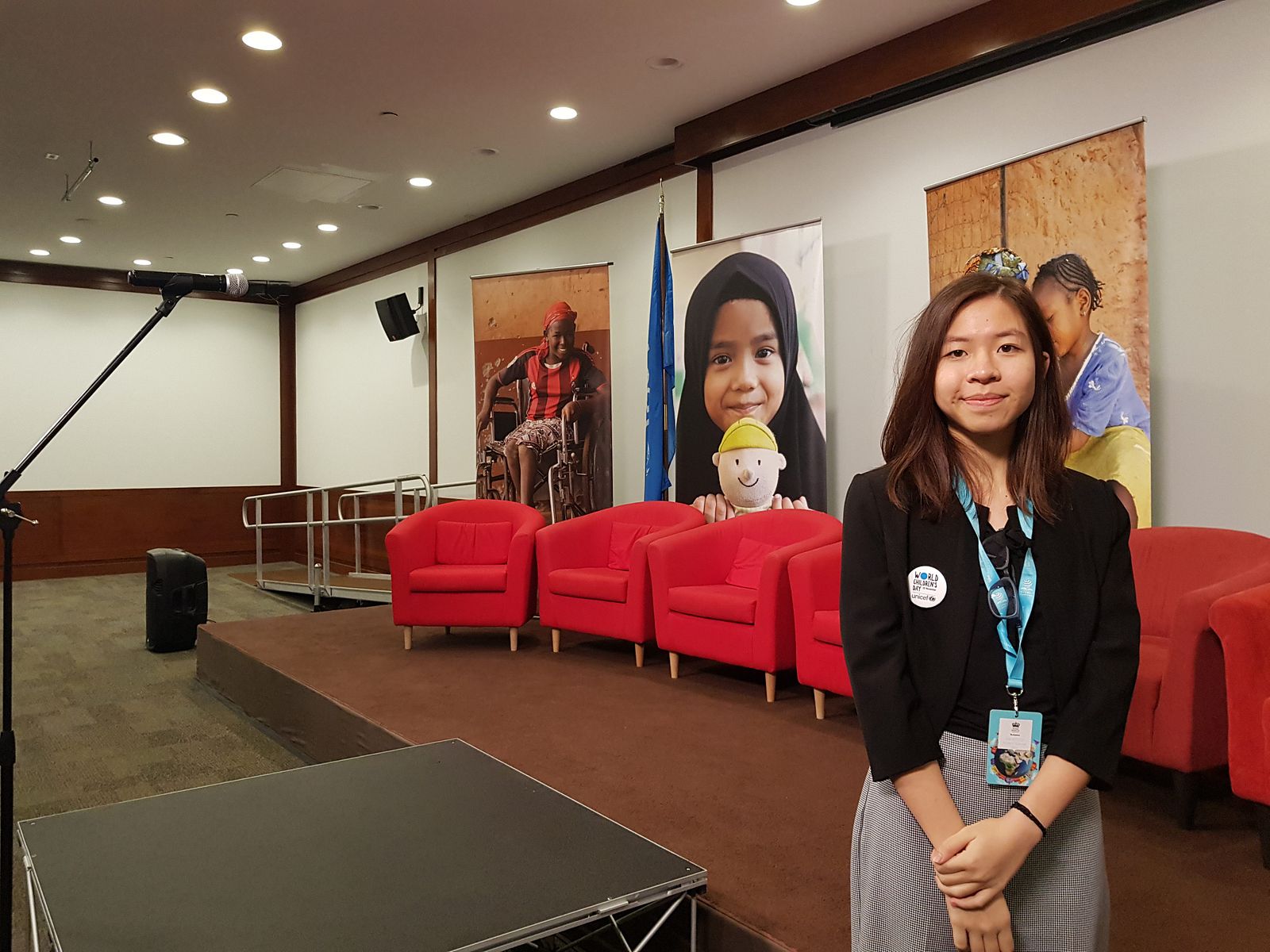 A Trip For Peace and Justice
After returning to Hanoi, Ha Minh and Sung Woo held an assembly, noting that a similar gathering in a previous year had motivated her to want to take the trip. To be accepted, she had to write an essay regarding one of the year's UN Global Goals. She selected Global Justice, which allowed her to write about domestic abuse because, "when you think about global justice, people normally think about war and they think, 'that's way too big, I don't care' …but I think peace is much more than that, it's closer to home."
Her essay and interview impressed the committee, and upon hearing of her acceptance, Ha Minh was ecstatic. She would travel to New York, attend workshops related to the Global Goals led by UNICEF (United Nations Children's Fund) representatives, interact with members of the UN, have discussions with students from all around the world, and participate in a Model UN (MUN) debate.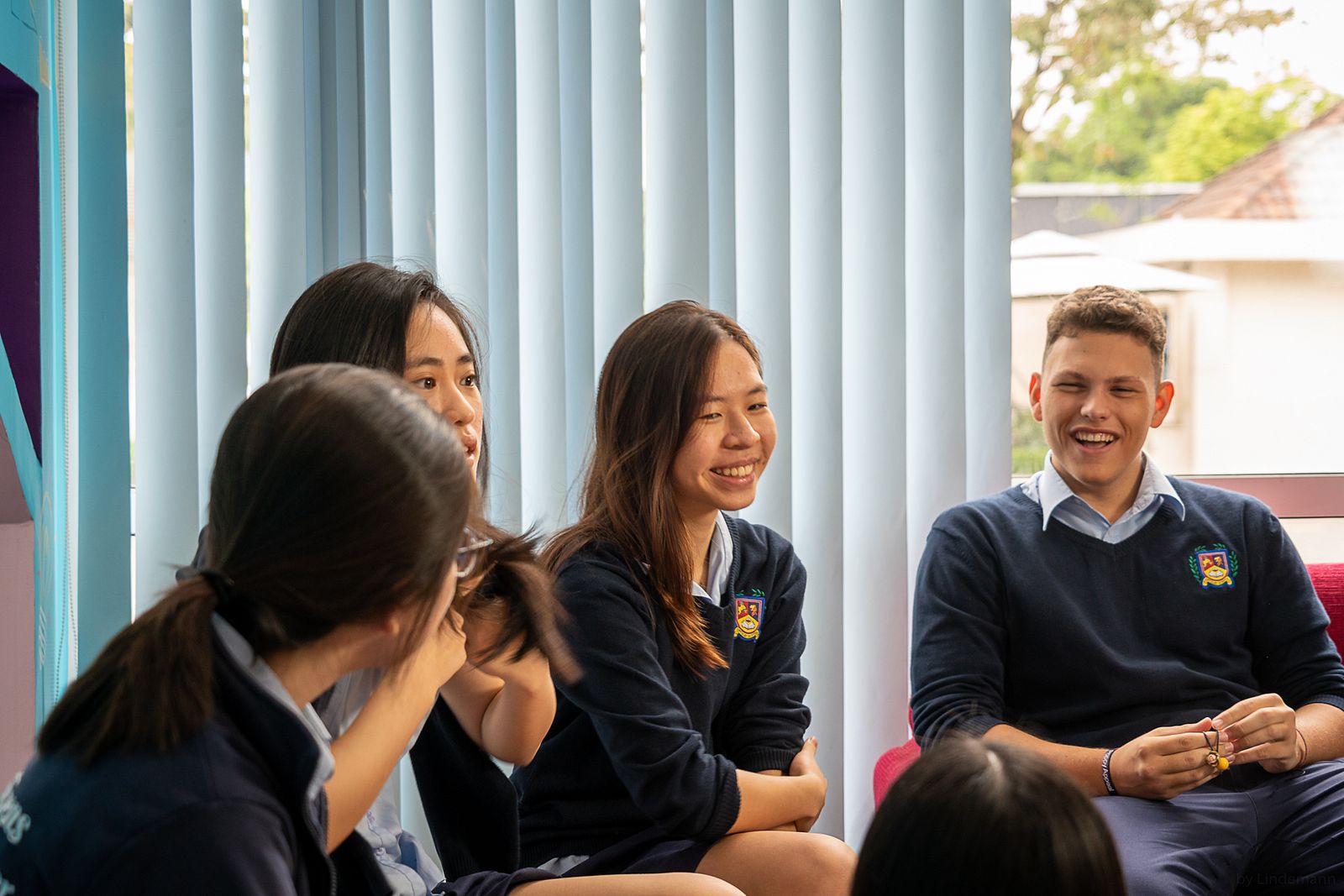 Each representative selected for the summit was assigned roles, in addition to the above activities. Students of all ages across all the Nord Anglia schools had competed in an art contest focusing on the Global Goals, and the winning entries were displayed in the lobby of the distinguished organization's headquarters. Ha Minh was tasked with presenting and discussing the work with UN representatives who passed by during their daily routines. To her surprise, one of the representatives took her to the backstage areas in the building that tourists are normally restricted from. Seeing the inner-workings of such an important international body was one of the most thrilling moments of the trip.
But more than just give tours and deliver speeches, the UN professionals were there to listen to and learn from the students. Ha Minh invited those she spoke with at the art display to attend the workshops where students gave speeches. The adults were so interested that more arrived than there were available seats! They were eager to hear about young people's experiences, perspectives and ideas and ask what they could be doing better to reach youths around the world.
While BIS prides itself on its diverse student body, another advantage of the trip was introducing students to peers with different backgrounds. The MUN debate, for example, involved discussing various issues related to the Global Goals. As a member of BIS' MUN club, Ha Minh thought she knew what to expect from the activity, but was surprised by the different ways people approached topics. "Seeing how people from different cultures respond to global issues and then coming back to school in Vietnam to study those issues definitely changed my perspective on them," she says.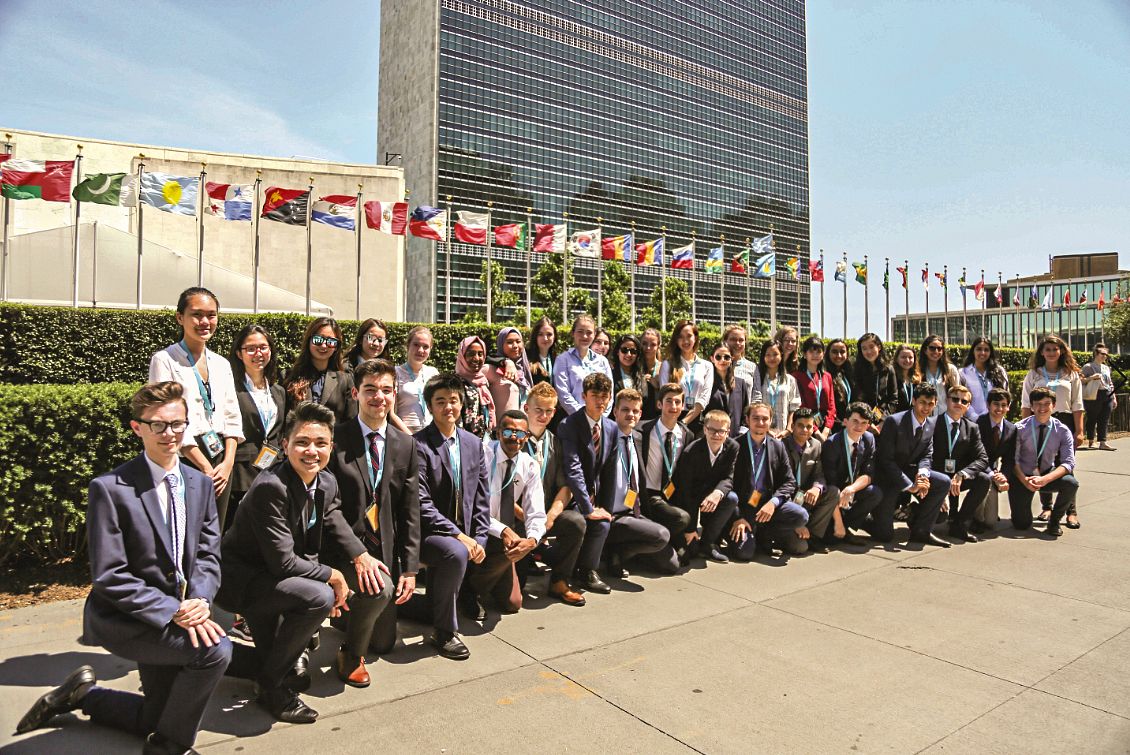 A Long-Awaited Visit to New York
In addition to illuminating debate partners, the other students were great companions for exploring New York in the evenings. Ha Minh had been to the city once when she was very young, and was excited to experience it now that she was older. In particular, she wanted to see if it resembled the movies and television shows she'd grown up watching. The moment the bus left the airport, she eagerly stared out the window, noting how the yellow cabs, broadway lights and iconic monuments were as she'd always imagined.
The best moment as a tourist, however, had an inauspicious start. On the exact date 42 years earlier the city had suffered a horrible blackout. While she and some of her friends were exploring, a blackout again struck the city. The subway stopped running and they were forced to take an alternate route. Incredibly, it led to the sight of the sun setting between perfectly in line with the city streets: an event called Manhattanhenge that only occurs during one month a year. Walking around the darkened city afterward and savoring a coffee seemed to be a magical moment completely foreign to her life in Vietnam.
Spreading Inspiration at BIS Hanoi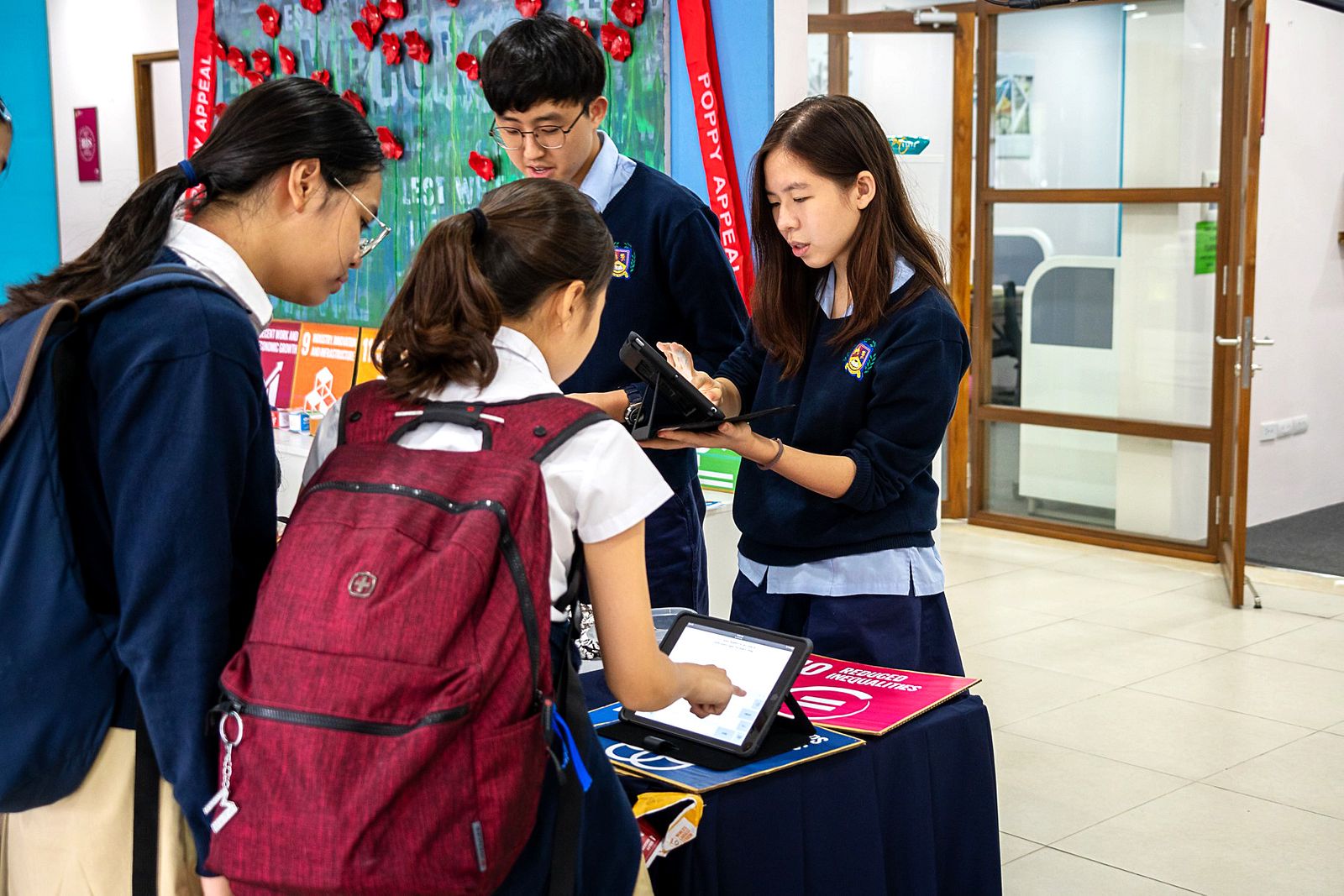 "We must, must, must have at least one successful event in our school!" Ha Minh told Sung Woo as they were heading back to Vietnam. "I really wanted to inspire people the way the trip inspired me," she adds.
They, in fact, achieved far more than a single event. They devised and organized a Children's Day to raise awareness of issues young people are facing, they gathered signatures on a petition supporting children's rights, and they had a booth promoting the Development Goals. This last action is especially significant because although much of the BIS curriculum and the IB program overlaps with the Global Goals' values, they don't explicitly reference them. The booth and a large wall display raised their visibility and sparked conversations amongst students and staff.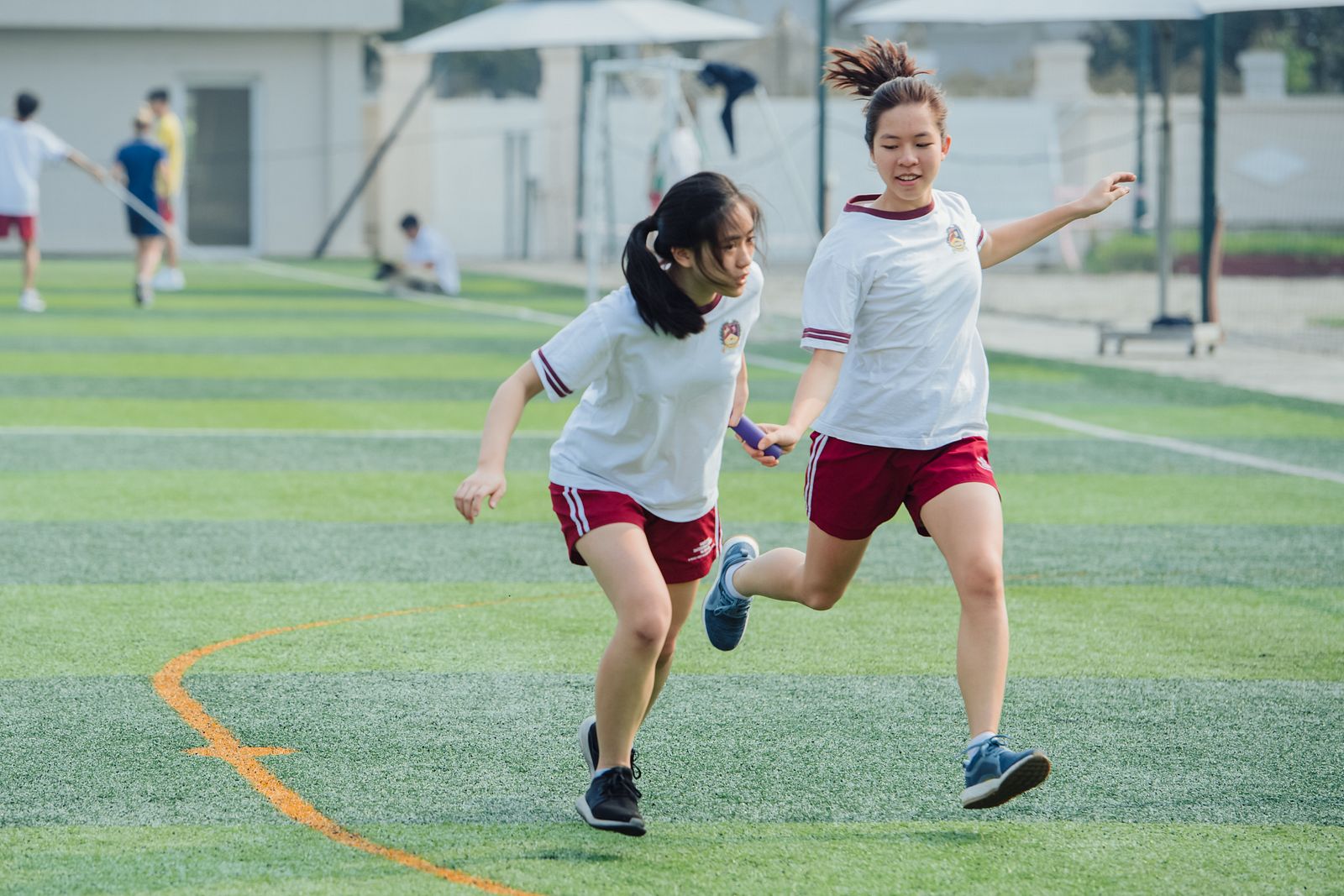 Before the summit, Ha Minh spent much of her free time playing sports, but when she returned, she devoted herself to charities and efforts to improve the community. She volunteered with on-going projects and events related to mental health and gender equality and assisted with efforts to reduce plastic use on campus and increase recycling. She also founded her own charity organization entitled Bridge of Life, which seeks to connect those in need with groups that can provide appropriate support and resources.
The inspiration Ha Minh gained from the summit hasn't waned; if anything it's increased, as she seeks ways to instill it in others. Looking forward, she is preparing to go to university abroad to study international relations and business so as to continue "my path of pursuing peace and justice."
Considering that the summit was largely intended to share and motivate, Saigoneer asked Ha Minh for some final words. Without pausing, she offered: "I really just want people to start doing something about what is bothering them in the world…and it won't even feel like any effort if it is something they are passionate about." She is certainly a prime example of this belief in practice.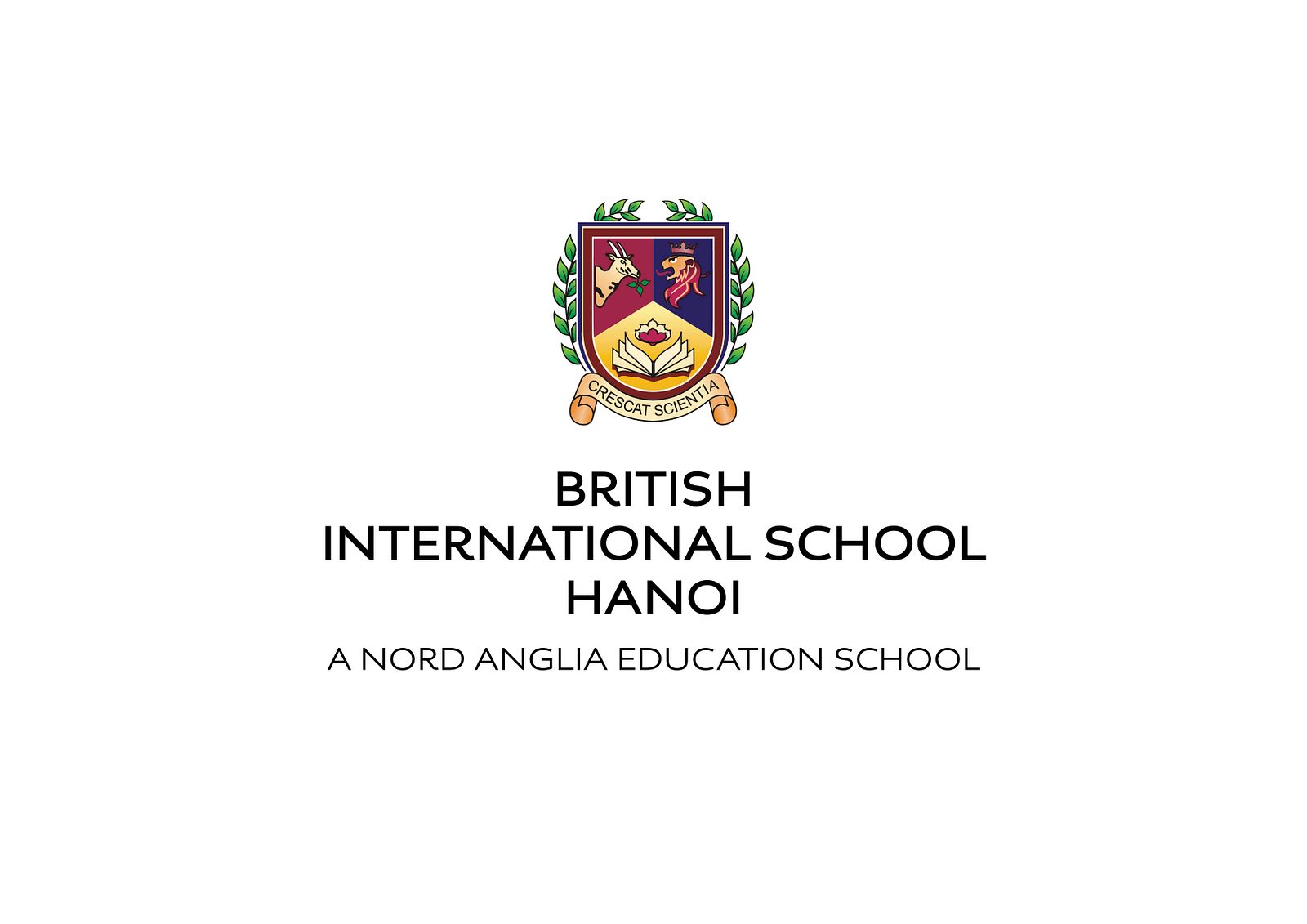 British International School's website
British International School's email
+84-24-39460435
British International School, Vinhomes Riverside, Long Bien, Hanoi