Making a genuine connection with artwork can be a matter of fate. But successful collaborations require more than mere fate. This idea holds true when seeking to protect and uphold the heritages behind artworks and the legacies of the artists who created them. Such preservation inspires future generations and helps young people develop their inner lives. The meeting between the "soft taste" of Johnnie Walker XR and visitors to the Họa Duyên Tương Ngộ (Fated Encounters) exhibition which celebrates the 100th anniversary of the birth of Artist Trần Phúc Duyên embodies the power of collaboration.
Họa Duyên Tương Ngộ and Johnnie Walker XR: Bringing Heritage to Younger Generations
Trần Phúc Duyên was a member of the final generation of students to graduate from the acclaimed Indochina Fine Art School in Hanoi. He then migrated to Europe, along with Lê Phổ, Vũ Cao Đàm, Mai Trung Thứ, Lê Thị Lựu, Phạm Thúc Chương and others. But he was the only one to pursue lacquer as his life-long passion.
The material shortages and cultural divides he experienced while living so far from his homeland could not stop Duyên from indulging his love for lacquer and refining his craft. He succeeded in transforming a décor method into a genre of art and thus became an exemplar of pure talent refined by relentless commitment.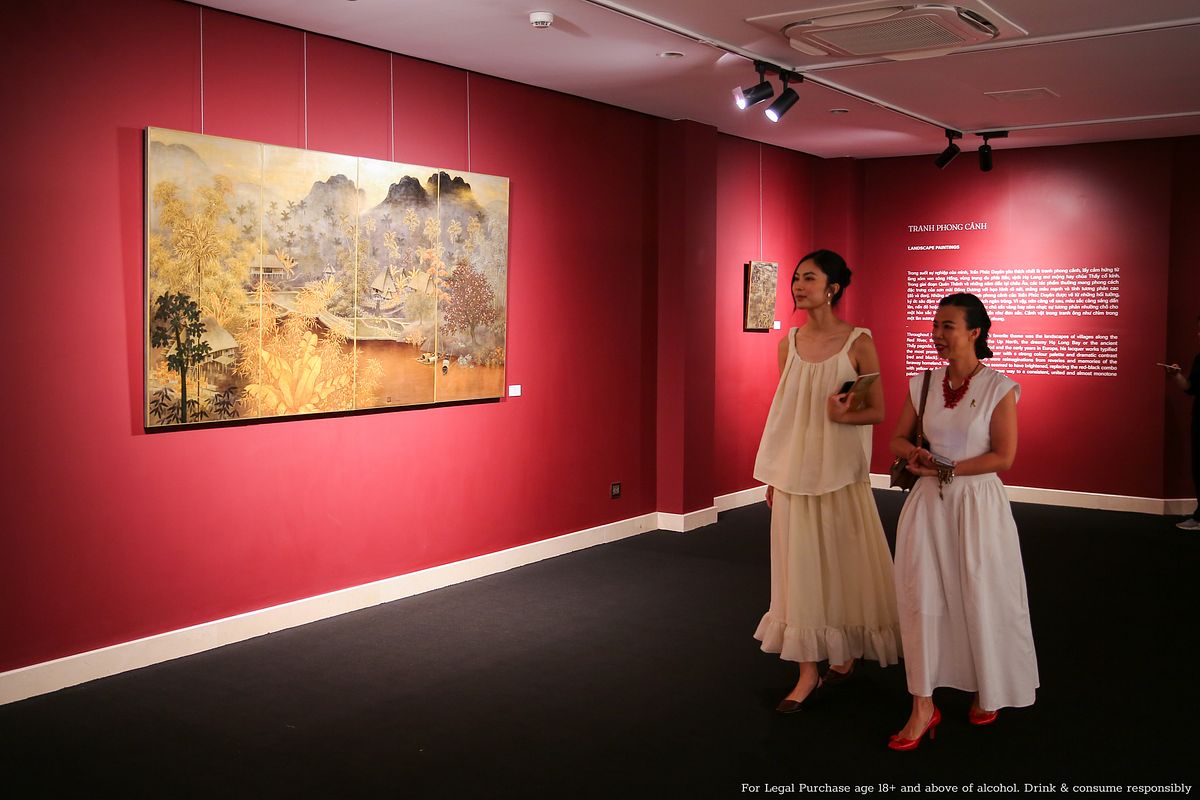 Alongside many of Duyên's private documents shared at the exhibition, his niece noted: "I am very happy to return to Vietnam and take part in the Họa Duyên Tương Ngộ exhibition celebrating the 100th anniversary of the birth of my uncle - Artist Trần Phúc Duyên. The event marks his return to Vietnam after spending his entire life in Europe. This is also a chance to introduce his artworks created in Europe to the public and art lovers as well."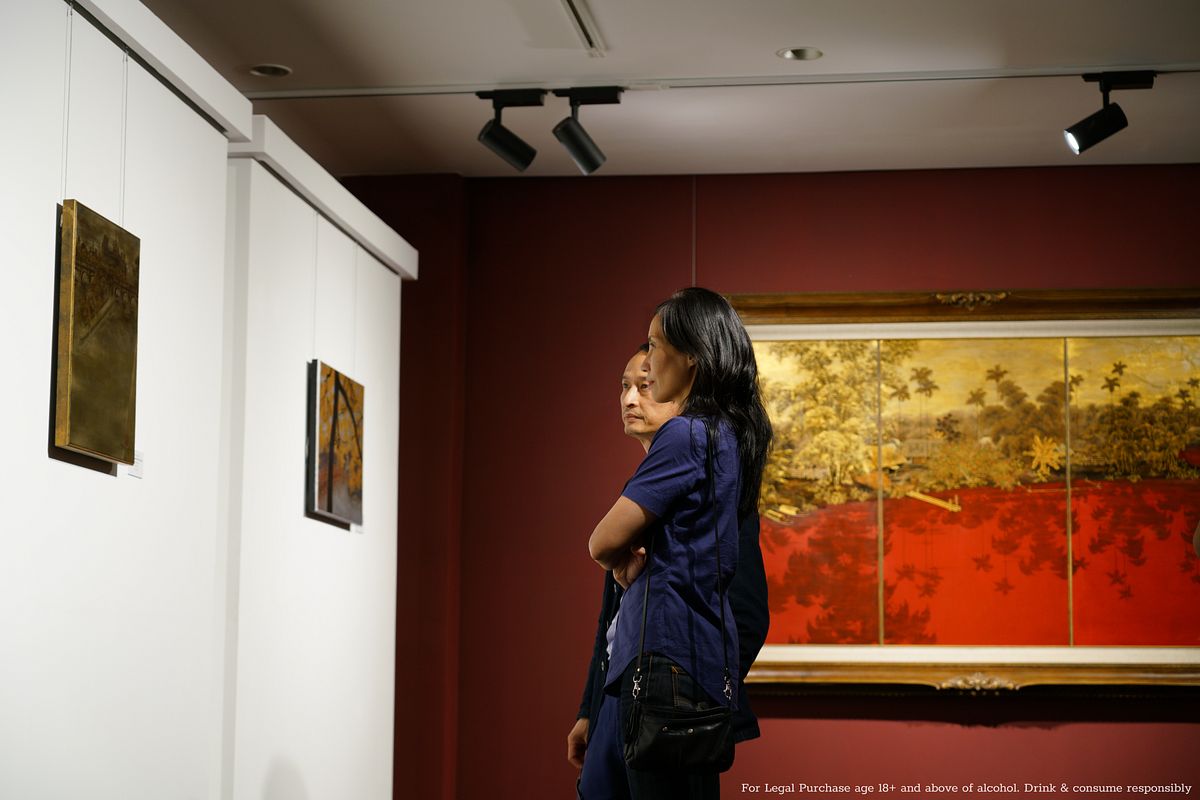 The organizers' efforts to bring Duyên's artworks to Vietnam in order to help young art lovers encounter and appreciate heritage reflects the same mindset as Johnnie Walker XR - a whisky brand considered to be an "art masterpiece," as seen in the text inspired by the handwriting of Alexander Walker II. Like lacquer works, spirits are the result of skilled inheritance and the hard work of artists, artisans and creators from generation to generation.
Honoring the Eternal Beauty of Lacquer Artwork and the Pioneering Mindset Behind "Heritage Taste"
Trần Phúc Duyên is one of the first artists to have achieved fame via the combining of Western academic art styles with the Asian ink wash style found in Vietnamese lacquer paintings. Meanwhile, Johnnie Walker XR is more firmly rooted in a single source of inspiration: Europe's long and admired distilling traditions. But they share a desire for self-reflection in their craft, a dedication to impacting future generations, and an aim to touch people well beyond their native lands.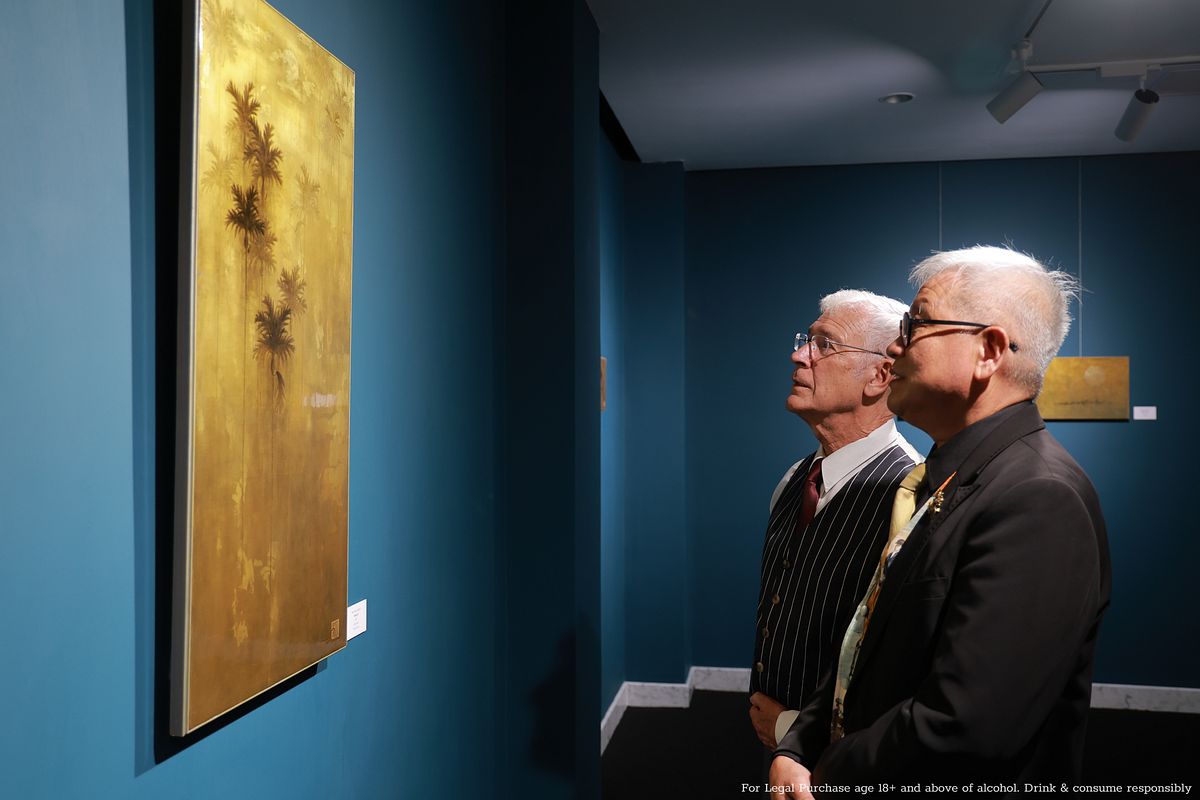 Through the retrospective exhibition, Duyên's lacquer artworks are brought closer to Vietnam's younger generation. According to Pierre Jaquillard, a member of Switzerland's Council of Studies on Asia, the exhibition features artworks that are impressive everywhere as they combine accessibility, poetry, luxurious materials, and masterful techniques. Such precision, deep thinking, care and love result in profound ruminations on life.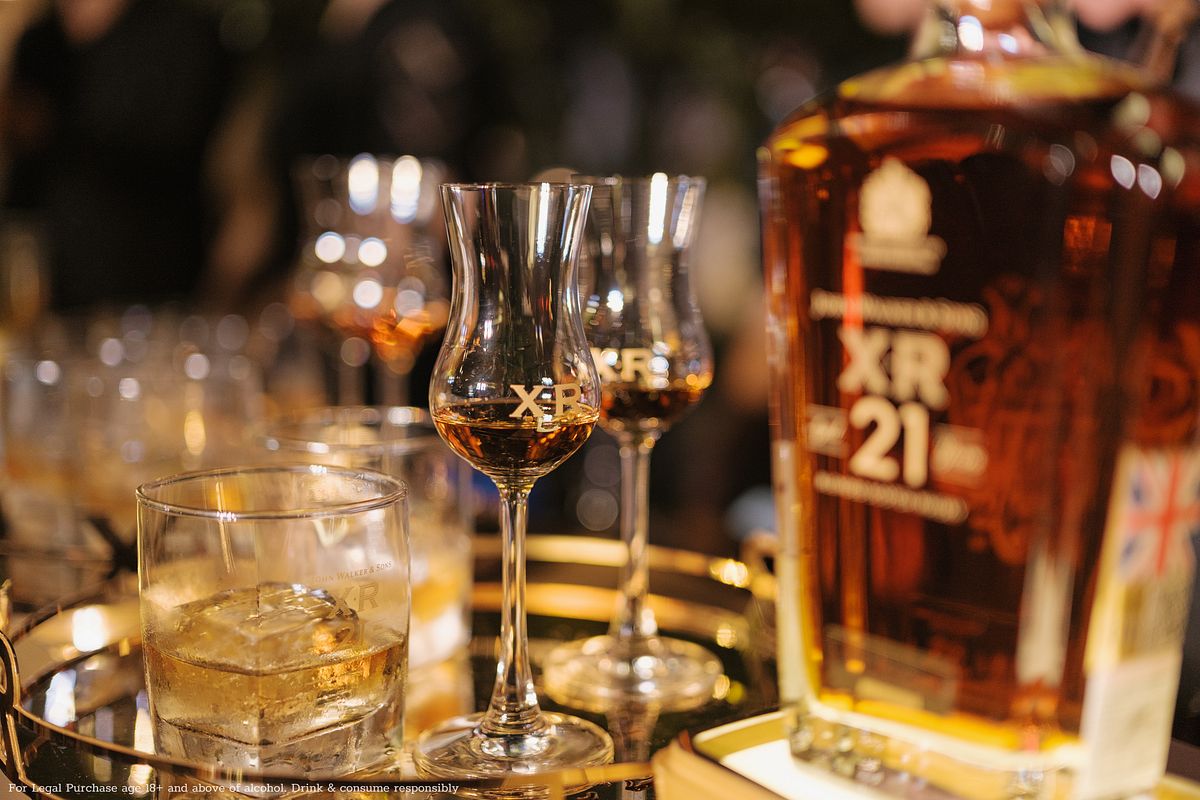 As art keeps changing, an embrace of traditions unities Johnnie Walker XR, individual artists, and collectors. They increasingly focus on supporting and preserving rich heritages via events like Họa Duyên Tương Ngộ.
Johnnie Walker XR champions Vietnam's deep artistic traditions via the support of pháp lam and đậu bạc heirloom works at the Huế traditional craft festival and prestigious exhibitions like Họa Duyên Tương Ngộ. Each is a testament to the power of artists and artisans to inspire art lovers and creators from different generations by protecting heritages.
Enjoy responsibly, do not share with people under 18 years old.