Saigon's dining scene has a lot going for it. Restaurants that offer creative takes on all varieties of cuisines, trendy decors and cutting-edge concepts seem to open every week. What's more rare, however, are venues that offer ample space, privacy and convenience accompanied by fresh air and a great view.
Sedona Suites, a District 1 hotel for short and long-term guests as well as tourists, hides in plain sight. Located inconspicuously in Saigon Centre, it allows for easy access to the city while providing peace and privacy for its guests. In addition to spacious seclusion to comfortably rest while on a business assignment, traveling to visit family in the area or simply exploring the city, it offers a unique dining experience.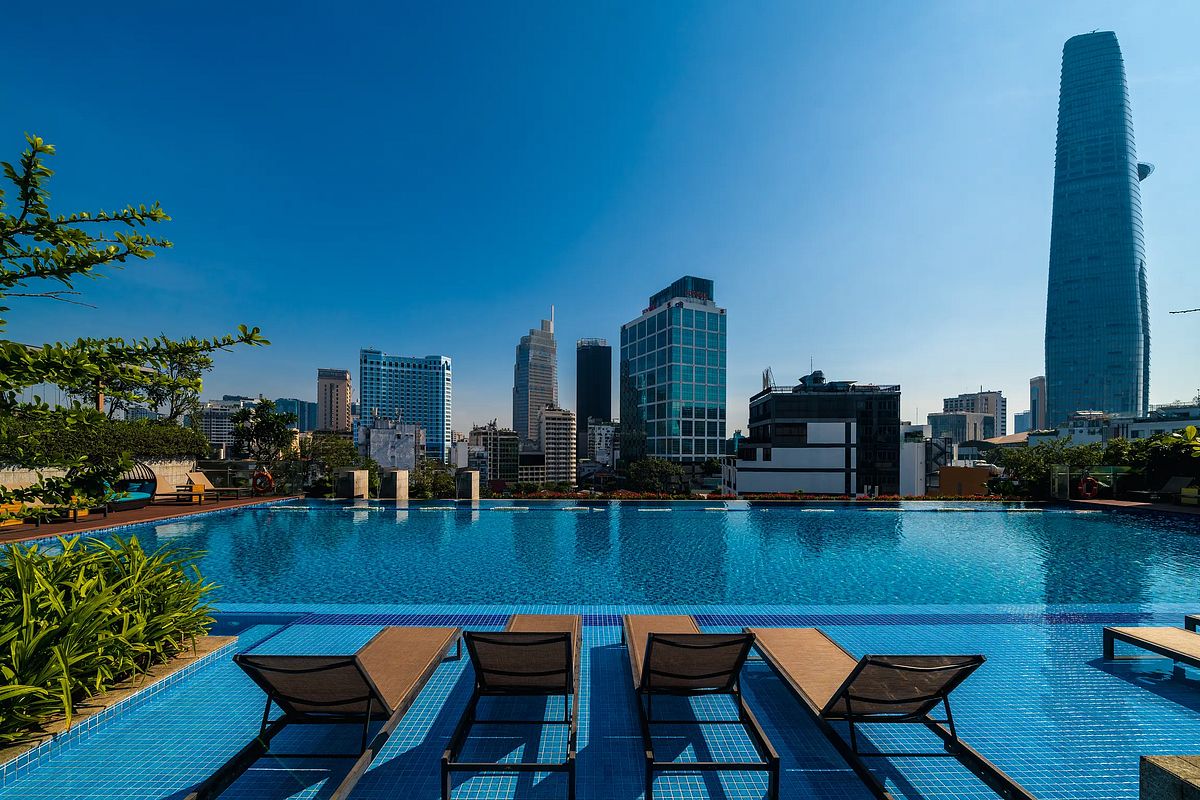 Sedona Suite's private outdoor pool provides a great view of the city's skyline including notable landmarks such as Bitexco. It's an ideal place to enjoy a late afternoon breeze and watch the sunset drape soft colors across the horizon as the day cools off. Next to the infinity pool, ensconced in lush verticle living walls, is a large seating area that allows for private BBQs.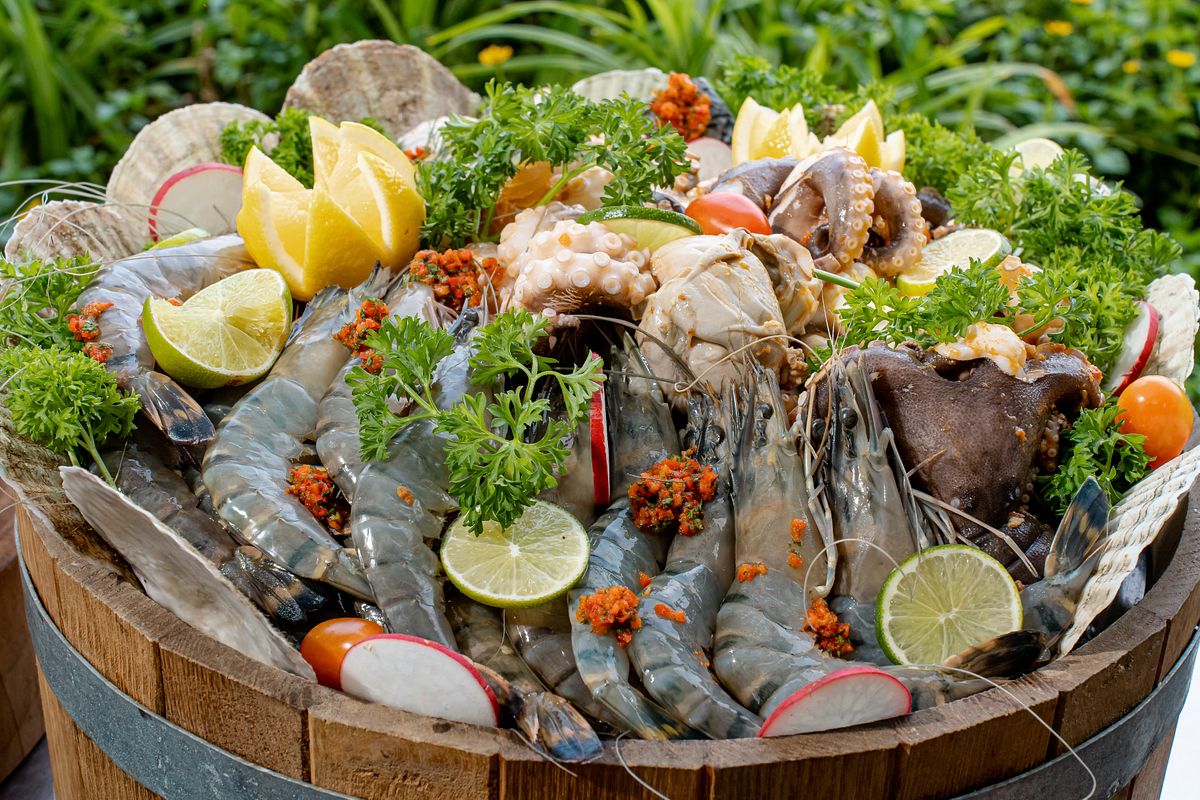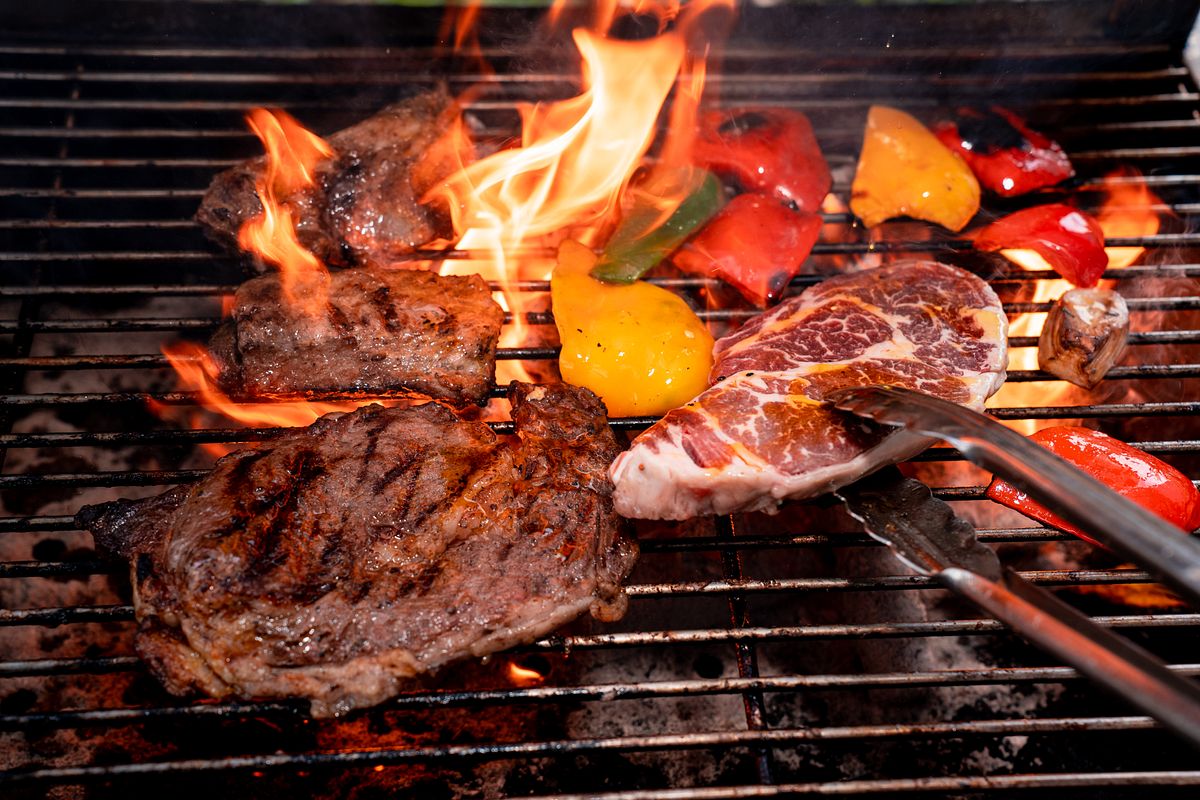 Juicy herb-crusted US ribeye steak, plump tiger prawns with chili rock salt, New Zealand mussels and turmeric barramundi accompanied by nicoise salad made with yellowfin tuna, Hokkaido scallops and green mango salad, truffle potatoes, seafood fried rice and walnut banana cake are a few of the stand-out items from the two poolside BBQ menus designed by Sedona Suite's expert chefs. Succulent sauces made from scratch and a plentitude of indulgent cocktails, wines, beer and soft drinks add to the meal's splendor. Of course, the team is eager to make adjustments and customizations that cater to each group's individual preferences.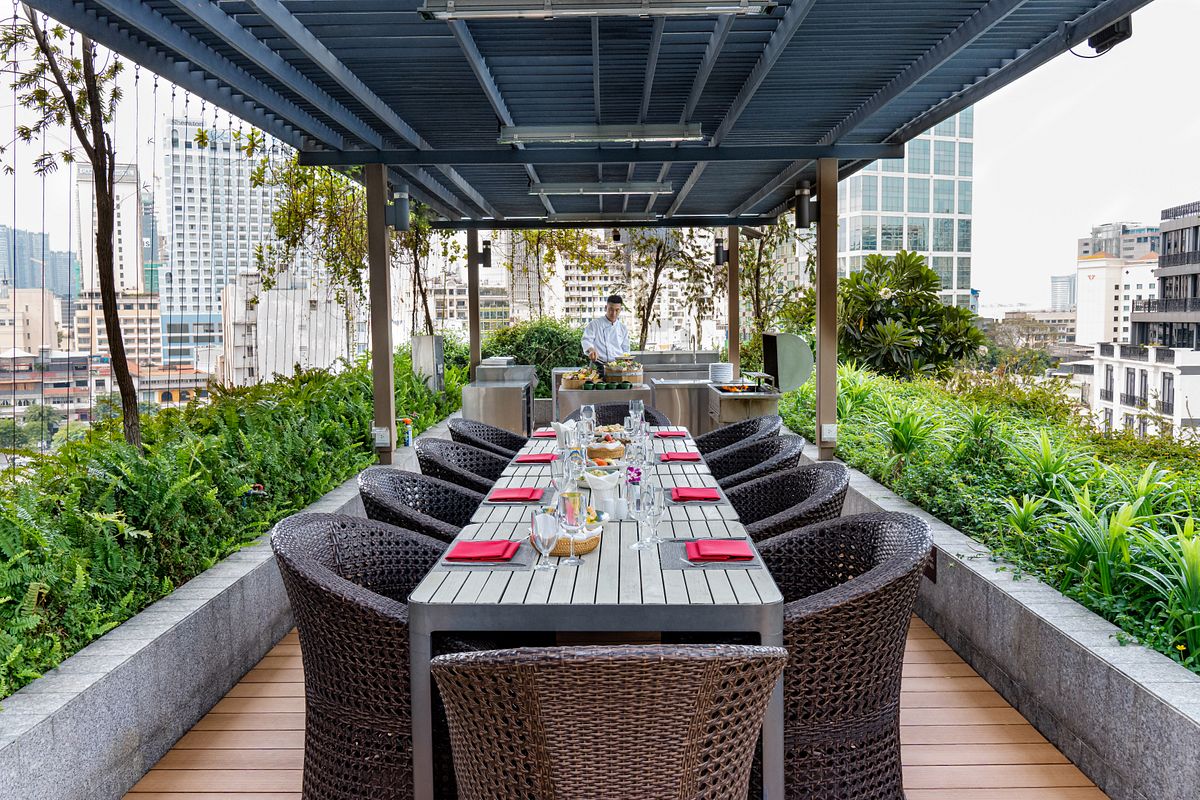 The chef and staff remain present for the entirety of the meal to assist in preparation and serving and foster a personal and interactive experience. This friendly, intimate atmosphere can make a huge difference in creating memorable visits. The Sedona Suites team can accommodate special requests and deity preferences, provide personalized recommendations and always share friendly smiles. This attention alone helps explain why many guests prefer it to conventional restaurants.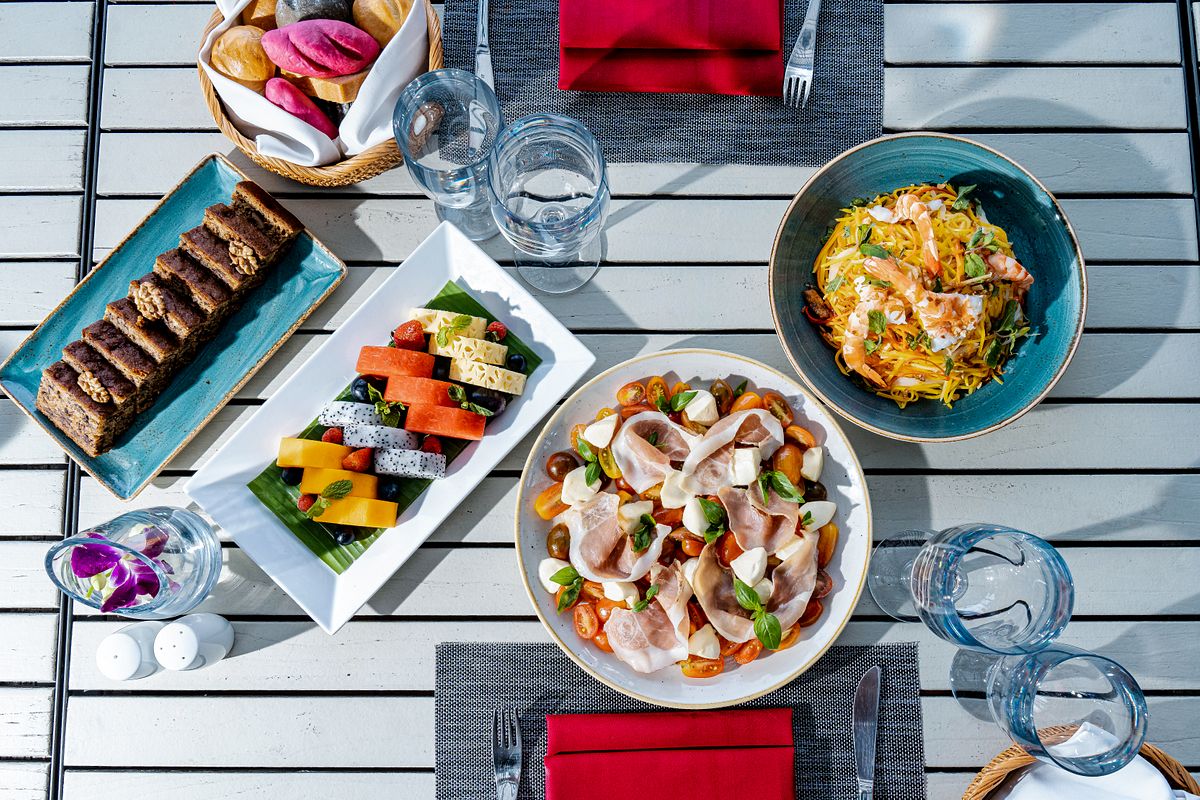 The relaxing space and scenery, and the privacy granted by the exclusive use of the space with a dedicated chef and staff appeal to diverse demographics. Families residing at Sedona Suites for long durations appreciate it as a change of pace and an opportunity to get some fresh air without needing to leave the building. Meanwhile, long-stay individuals frequently take advantage of it to host friends, family or co-workers in the city without the hassle of preparing food and cleaning up afterward. Occasionally domestic and international tourists will hold a poolside BBQ because it's a uniquely intimate, bespoke culinary journey that is difficult to find elsewhere in the city.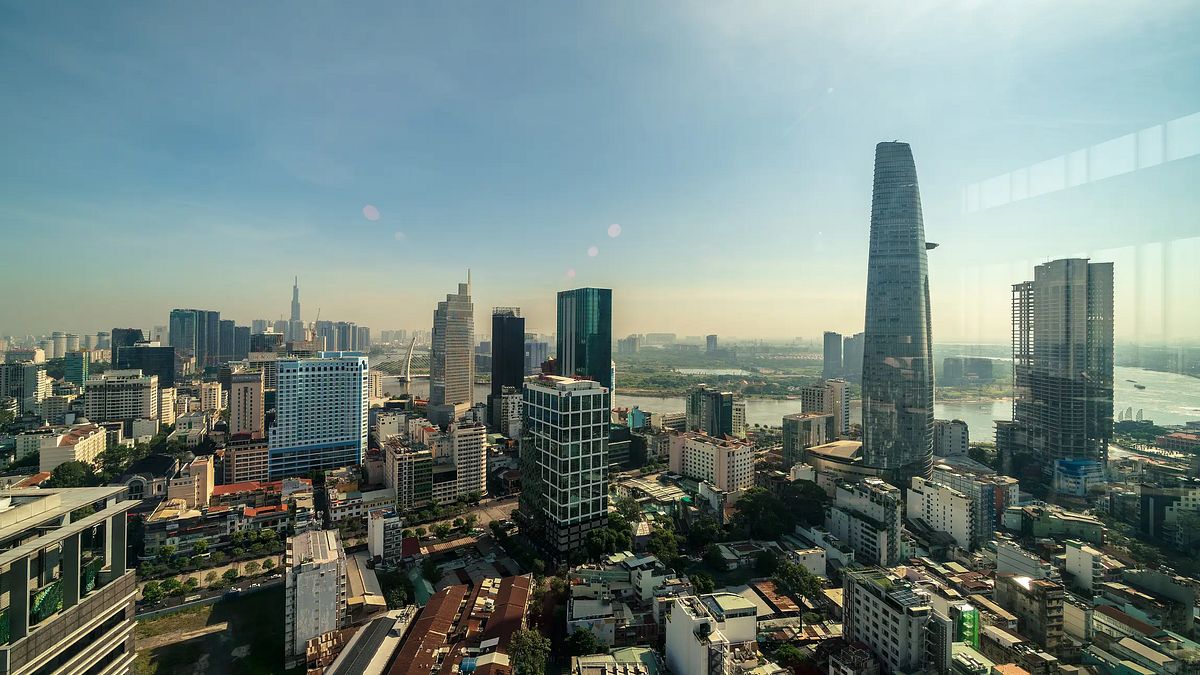 Most poolside BBQs are slow-paced affairs with guests casually eating, chatting, swimming and lounging around in the late afternoons and early evenings, particularly on weekends. The proximity of Sedona Suite's SKY28 lounge adds another dimension to any gathering. Before or after the BBQ people can head up to the 28th floor of the building for cocktails accompanied by an exceptional overlook of the city. From the Saigon River to September 23rd Park to the iconic outline of Bến Thành market to a historic Hindu temple and airplanes landing in the distance, the panoramic presentation of the city will charm first-time visitors and longtime residents alike.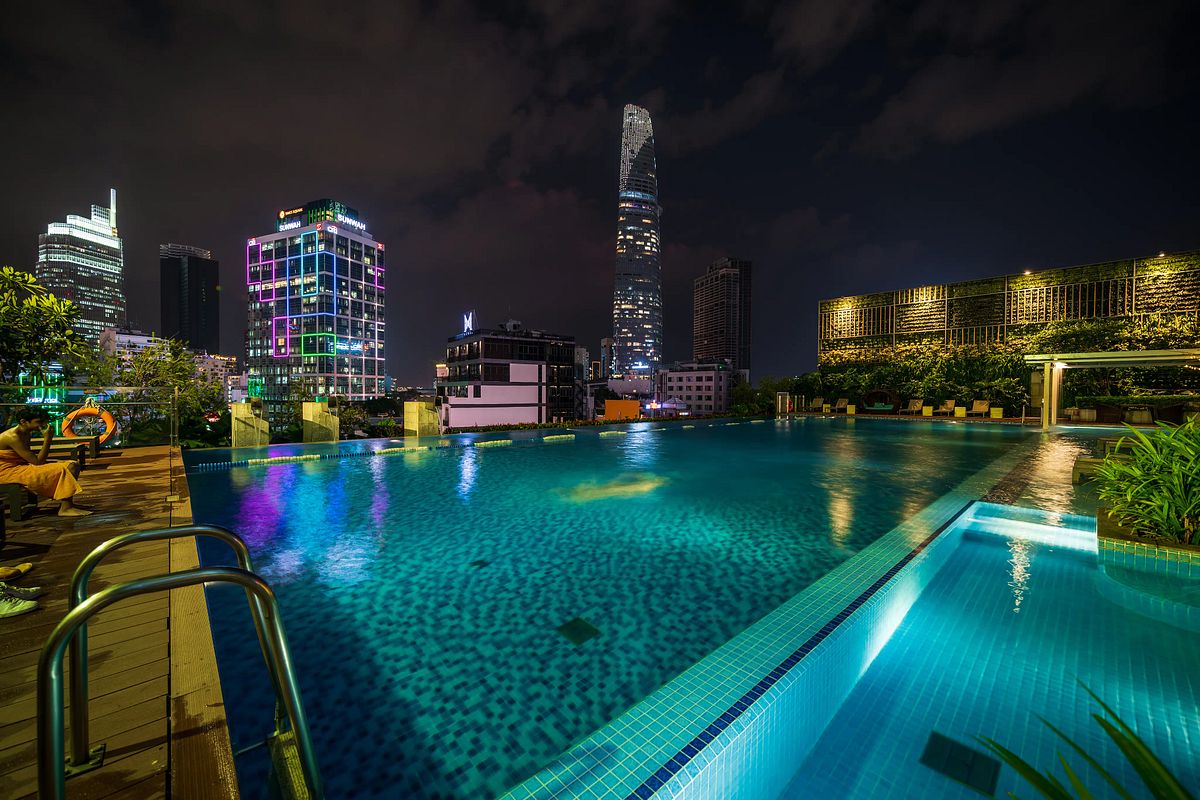 To ensure that each poolside BBQ remains private so guests can feel completely comfortable, only one party can be held at any given time. Thus, it is essential to reserve the package in advance, particularly to allow for any special requests or menu alterations.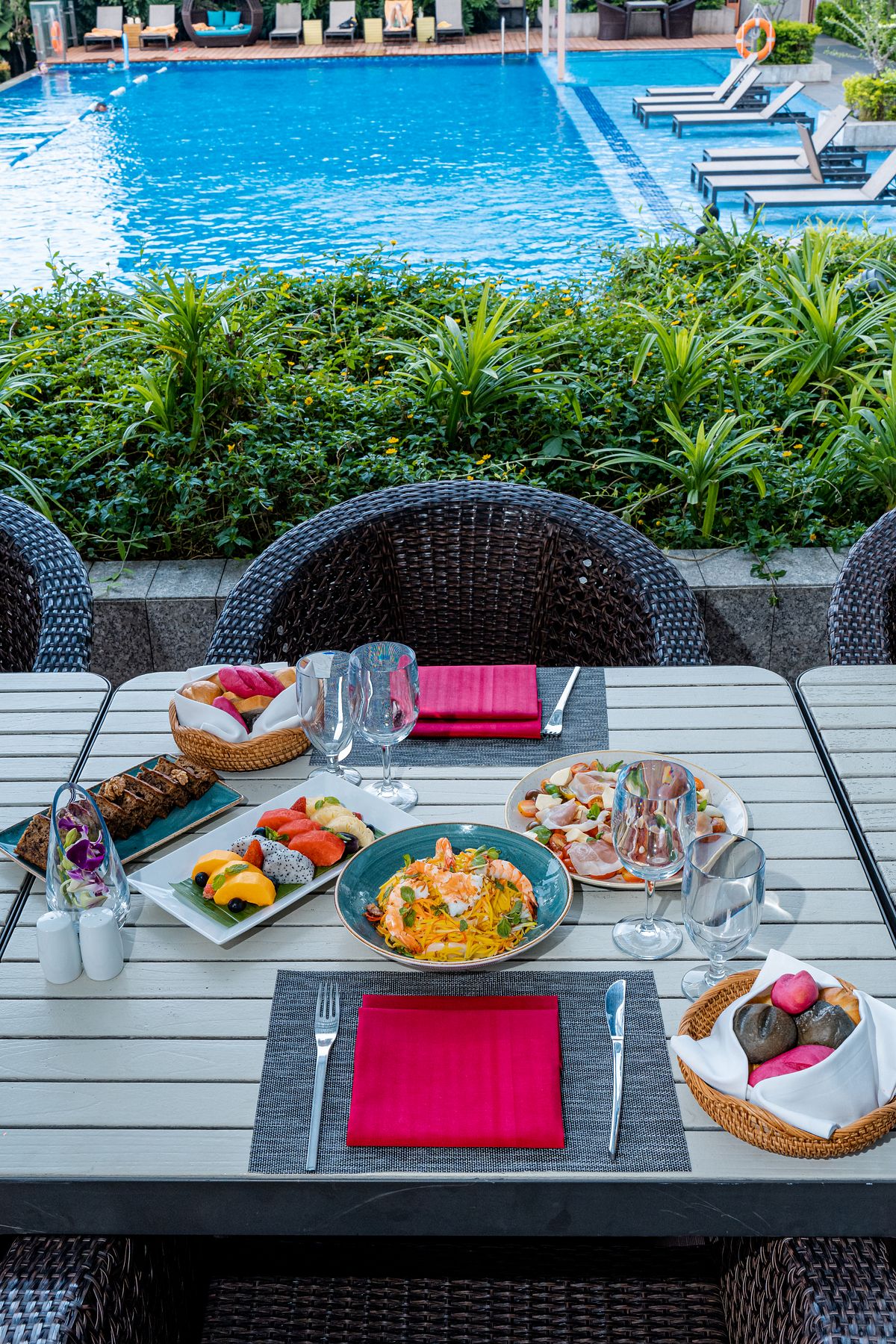 Two standard packages are priced at 900k++ and 1,200k per person with available bookings from a minimum of 10 to 20 people. They are available to groups staying in the hotel as well as those that have accommodations elsewhere, which makes it particularly appealing to residents of the city who are eager to enjoy an evening or afternoon in a new way.
Tourists, travelers and Saigon residents alike are all too familiar with the cumbersome routine of deciding on a place to eat that will not only feature delicious food, but have an enticing atmosphere and a bit of novelty. Sedona Suite's poolside BBQs should immediately come to mind as an ideal option for satisfying one's appetite and desire for intimate time with close friends and family right in the heart of the city.
(+84) 28 3822 9888
67 Le Loi Boulevard, Saigon Centre, District 1, Ho Chi Minh City, Vietnam (Hotel Entrance is located along Nam Ky Khoi Nghia Street)