For one week each year, British International School Hanoi (BIS Hanoi) students and parents take part in a tour of world cultures and traditions through a vibrant fair and a series of learning activities that display the values of global citizenship.
Kicking things off was an international fair that brought art and cuisine from all across the globe. Food stalls provided a banquet of dishes – thin-crust Italian pizza, spicy Korean toppoki, fresh Hanoian spring rolls, and Middle Eastern wraps – while the main stage gave a platform to expressive dance from Greece, Hawaii, Korea, Japan and Russia. Uniting the entire event, however, was the theme of collaboration and maturity; BIS students helped run every stall, led the performances, and even galvanized support for issues of worldwide significance such as poverty reduction.
For BIS Principal Sue Hill, the event gave prominence to values that are actually cultivated throughout the entire academic year: "This is just one of the many things we do to encourage global citizenship," she says to Saigoneer. "Our fair recognizes dance and performance and also our community partners, so it brings everything together in one big celebration. But throughout the year we offer many other opportunities."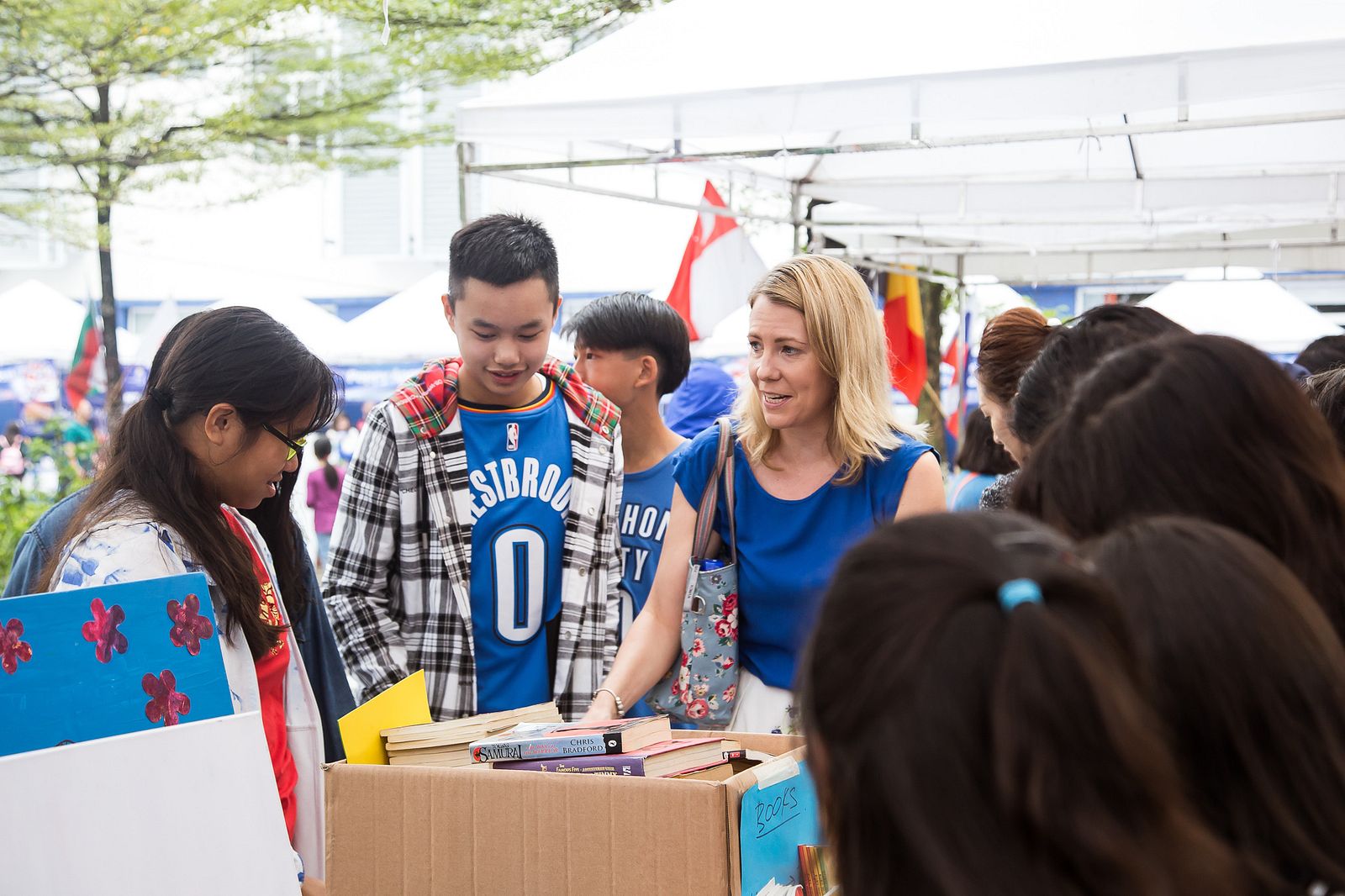 "We send students each year to take part in the UN conference in New York," she adds. "We have a collaboration that brings students to Tanzania. So you'll see stalls here today where children are raising money. It's for a village we are helping in Tanzania where our students work together with others from our 56 schools worldwide."
Valerie Lua, who is running a bookstall at the fair, is one of the students taking part in fundraising events for the trip this coming January. "The fundraising that we do here - it's going towards buying building materials for the projects that we're going to be doing in Tanzania. It's not funding our trip, we pay for that ourselves. We help local communities there to build stoves, goat sheds and other sustainable developments that make their lives a bit easier."
The project represents the connectedness that BIS has with both local and global development concerns. On one side of the event, the school offers a row of stalls to local non-profits that aim to raise funds and awareness for their causes. Animals Asia featured alongside local organizations like Blue Dragon Children's Foundation, KOTO, and School on the Boat, while a team of students raised funds for a bridge-building service learning trip to Mai Chau. Nearby, produce was sold that's grown on the school's very own organic vegetable garden.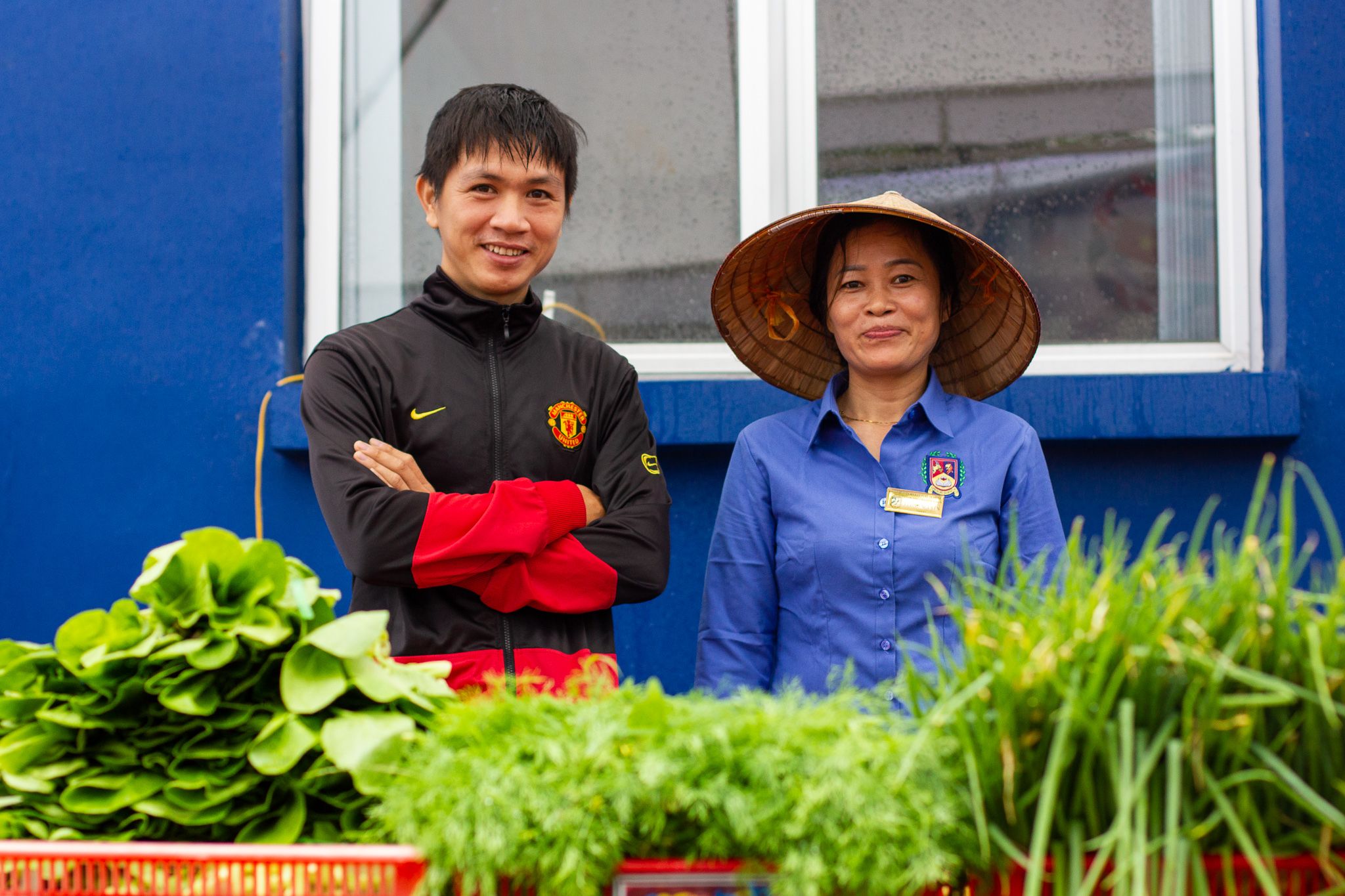 Community Service Manager Kevin Halpin manages the garden, helps students engage in their weekly meetings and stresses the importance of students learning about where food comes from.
"We grow our own fruit, vegetables, and herbs, and it's a great way for our students to get first-hand experience," he says. "It helps raise awareness about the environment. We also have some free-range chickens so the kids can come and learn how to care for animals. It's a wonderful way for them to see and understand that vegetables don't just come out of a plastic bag from the supermarket."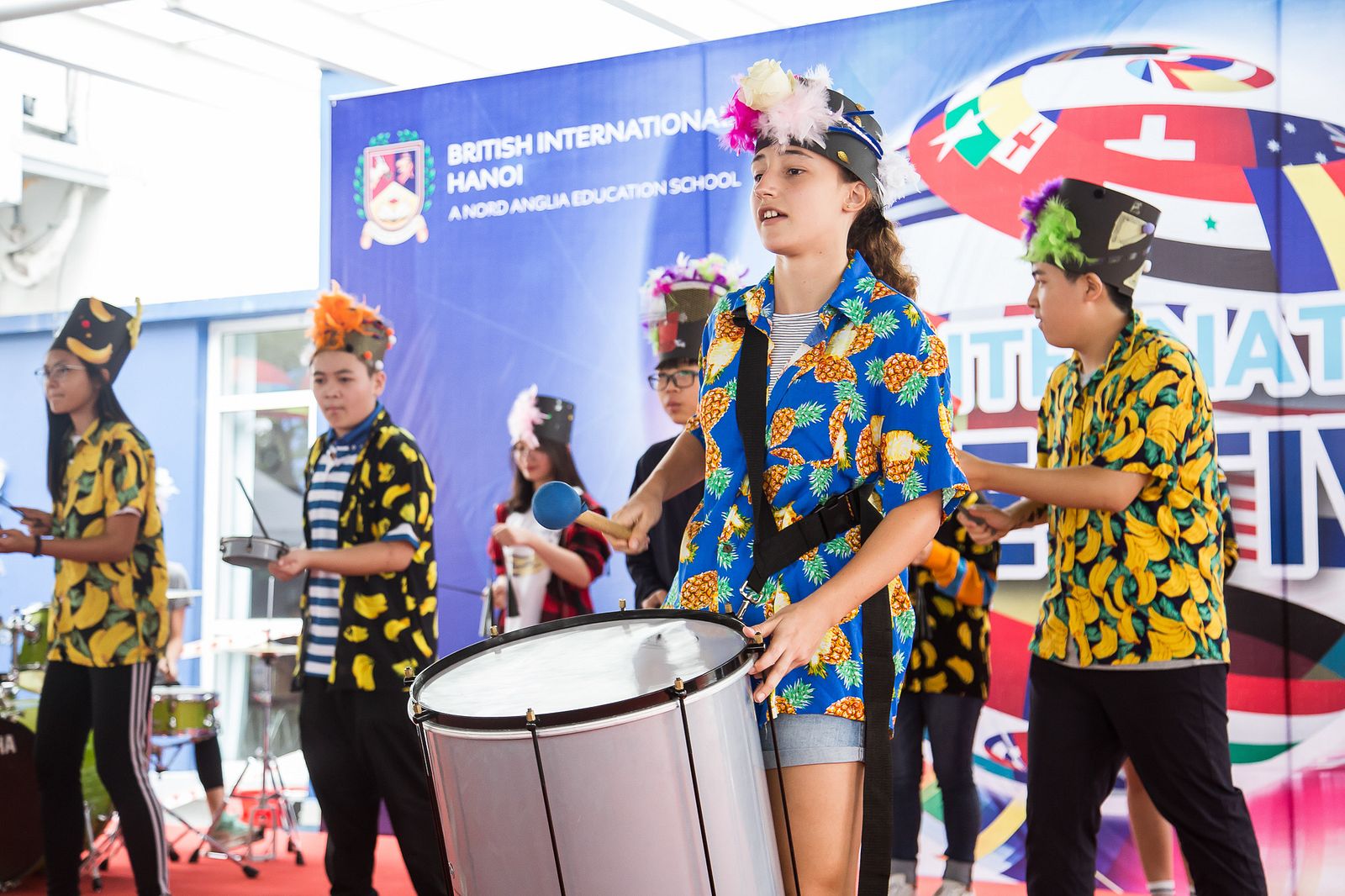 Nearly 3,000 people attend the fair, but it marked only the very beginning of an entire week focusing on the diversity of world cultures. British Ambassador Gareth Ward opened an international parade on Monday, which was a colorful display of costumes, flags, and music. During the week that followed, students from no fewer than 27 nations studied countries of the world before presenting what they learned to the rest of the school, which included everything from Flamenco handclapping and a Holi festival to Malawian dancing.
Parents were also invited in to lead a cultural exchange and prepare home-cooked food for a world-conquering buffet lunch. In the assembly hall, stalls offer Japanese calligraphy, Russian stacking dolls, and traditional Dutch table-top games, while parents ran workshops on Brazilian salsa and dragon dancing.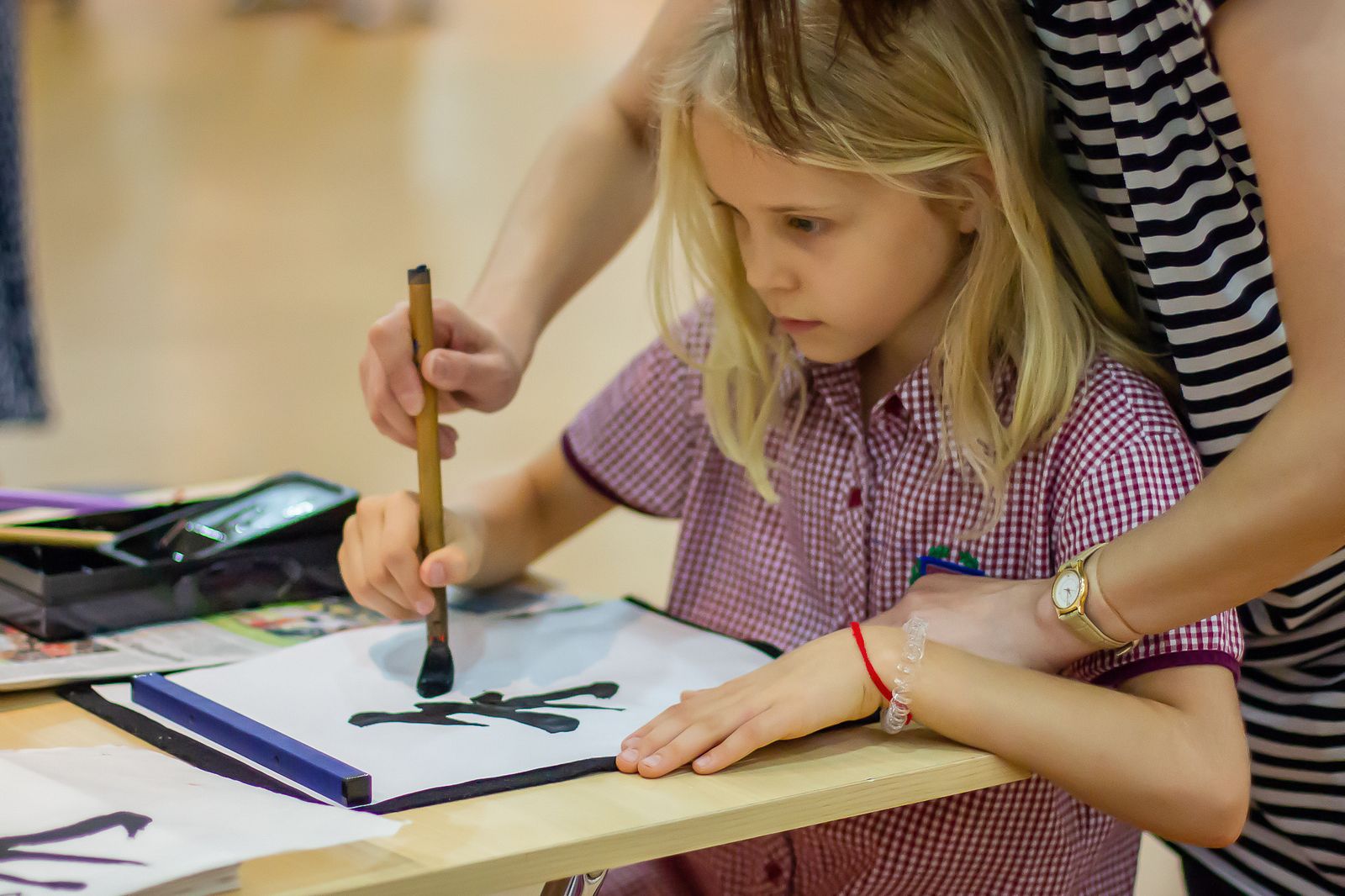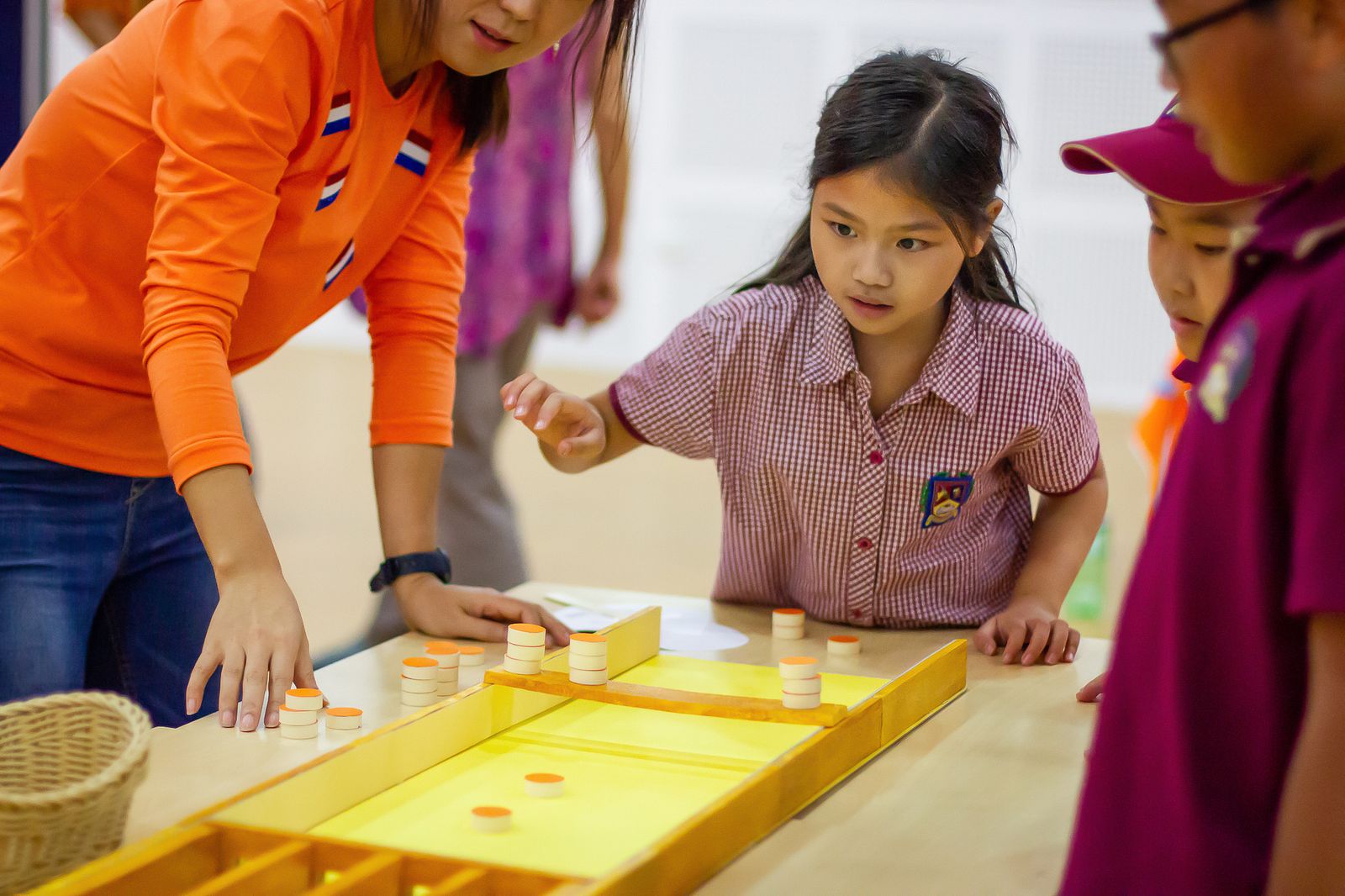 For Head of Primary Rebecca Carroll, the event represents an opportunity to instill inclusive values in the students. "Today is a celebration," she said. "Everybody coming together to learn about different cultures and traditions. I was blown away last year by the students' reflections at the end of the week. Even something as simple as recognizing the need to understand each other on a deeper level so we can get along better."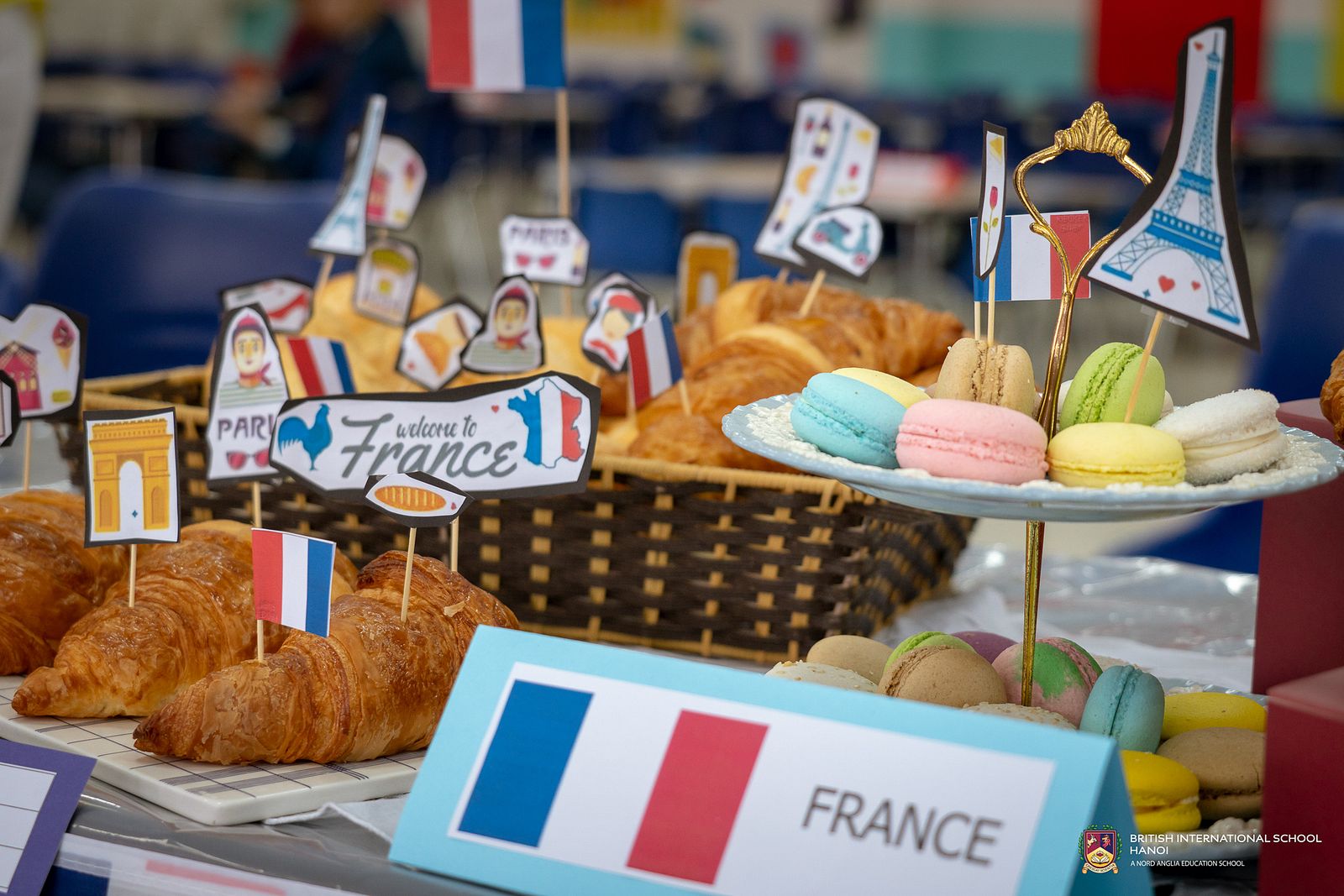 "The parents' involvement is crucial," she added. "For us, the key relationship is with our students and with our parents. We want them to feel that this is not just somewhere they send their kids, but that they are part of it and can come in and make connections too."
Wen Hsu, from Costa Rica, has two boys in primary, and being able to join them at school felt vital. "For me, it's very important to stay connected with my boys," she says. "Everyone is so busy, even the boys' schedule is busy! So this is another way to connect, which is what it's all about, isn't it? In this day and age, everybody grows up connected. If you don't grow up connected, life can get difficult later on. It also makes for a richer life and better-rounded adults."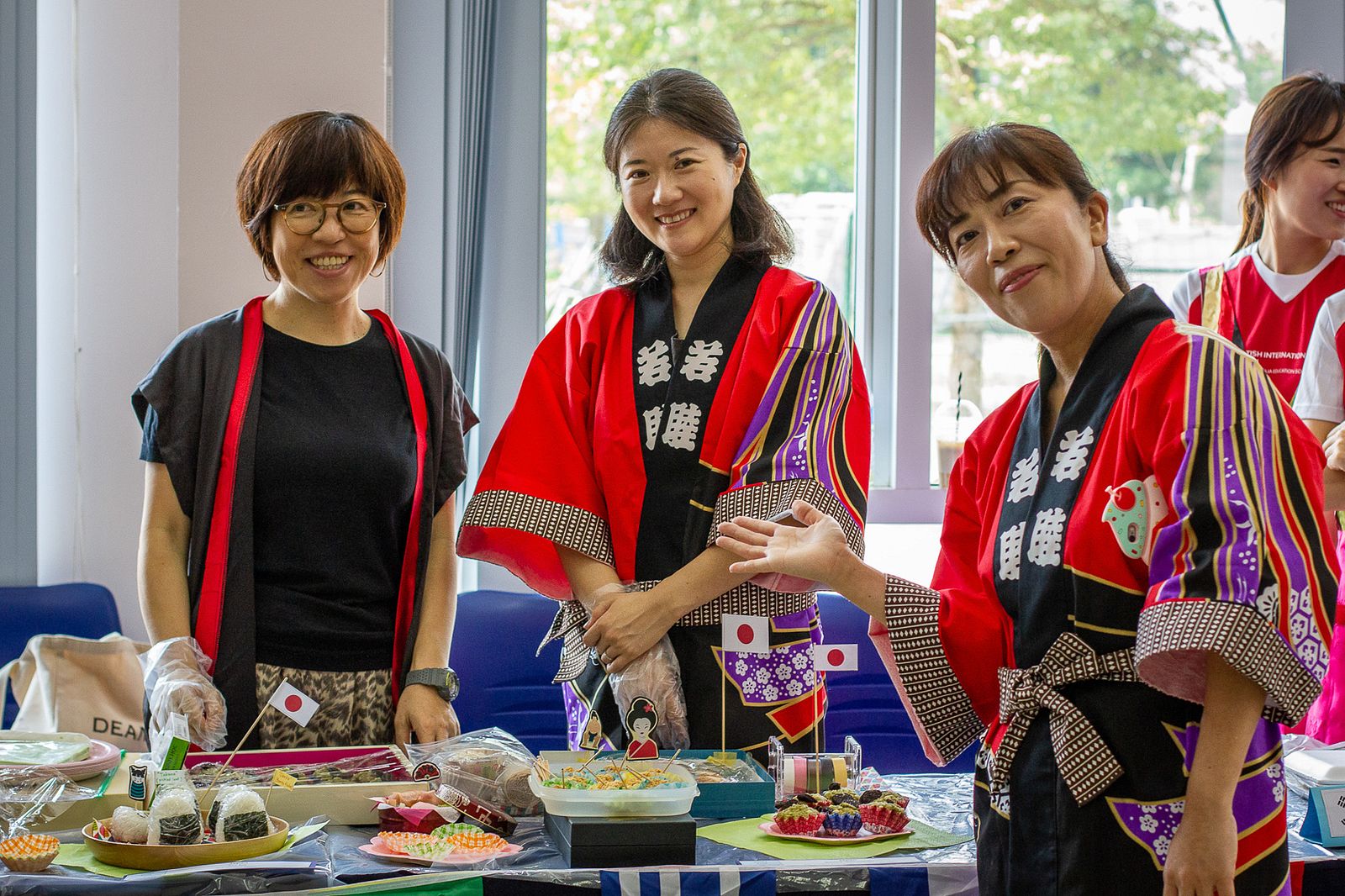 For Year 6 student Megan Hull, International Week is "a time to appreciate the different countries and cultures of the world, increase awareness of global differences and to better understand cultural diversity."
Clara Lee, a Korean primary student who particularly loves taking part in a runway event and seeing lots of traditional clothing, sums up the importance of BIS's International Week with an almost prophetic clarity and telling foresight.
"I think it's important because, when you're young, if you have lots of experiences like this, when you're older you'll be more connected and aware. Normally, students don't get to see people from other countries every day, so for me, it's very special."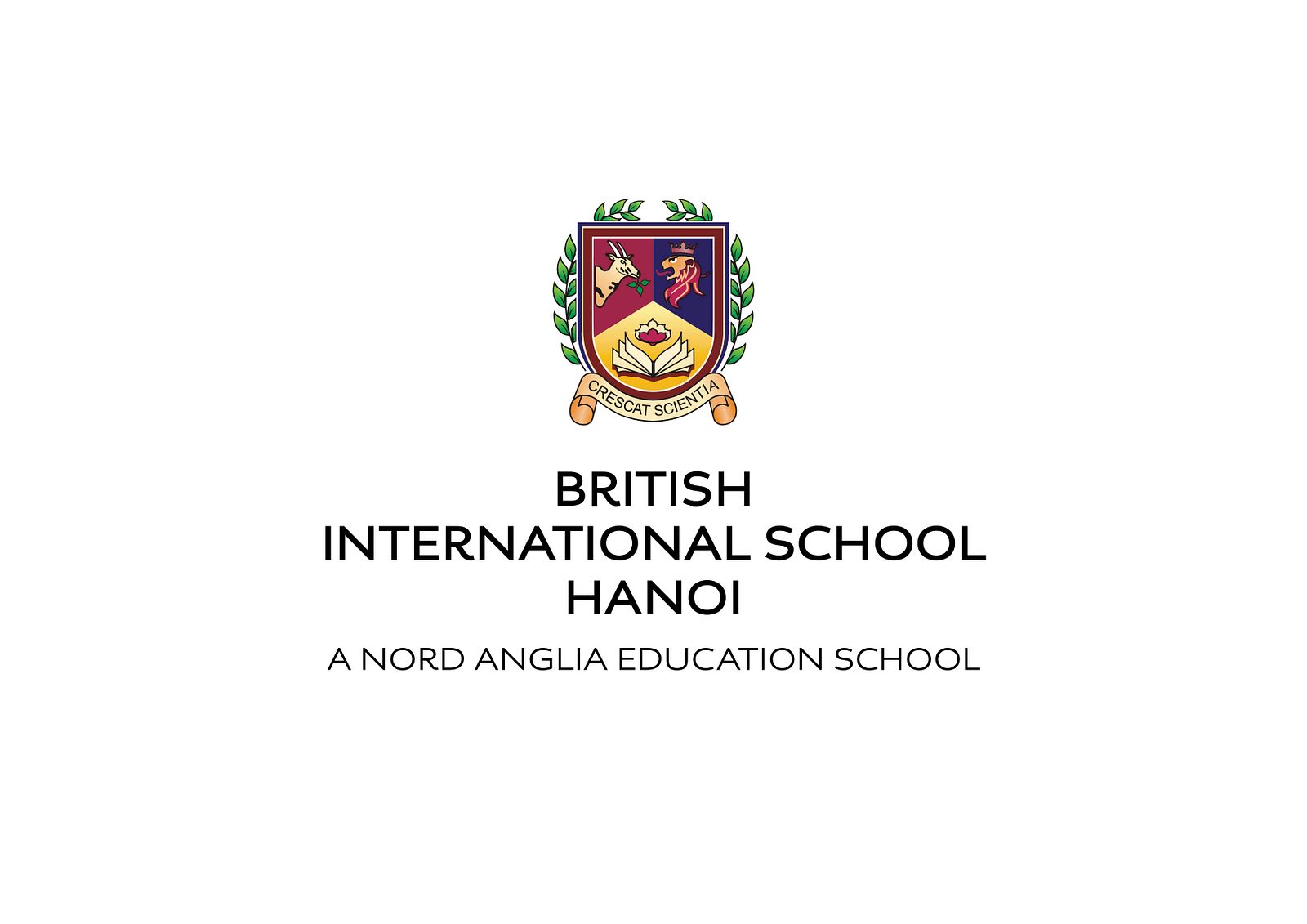 British International School's website
British International School's email
+84-24-39460435
British International School, Vinhomes Riverside, Long Bien, Hanoi