The students would not be denied their chicken and rice, and thus took to the streets in protest.
Grade 12 students at European International School Ho Chi Minh City (EIS) are allowed to leave campus or order outside food, but their favorite chicken and rice was banned on account of being too pungent. Believing the ruling to be unfair, the students spontaneously gathered at the front gates with their aromatic meals, forcing the administration to reinstate their poultry rights while proclaiming "good, you've stood up for yourselves."
Saigoneer visited the Thao Dien campus earlier this month to talk with four of those graduates who offered up the anecdote as one of their fondest memories. While silly, it reveals a lot about their closeness and independence. While each is preparing to enter a prestigious university with generous scholarships, what really stood out was the bond between students, their maturity, and the ways in which they feel prepared for the world thanks to their years at EIS.
It Takes a Village
EIS prides itself on being what it describes as an "educational village." The campus' separate buildings, interspersed between patches of grass and trees, as well as informal hangout areas filled with beanbag chairs, contribute to the vibe. But ultimately, it is the camaraderie of the student body and the 1:7 teacher-student ratio that earns it that description.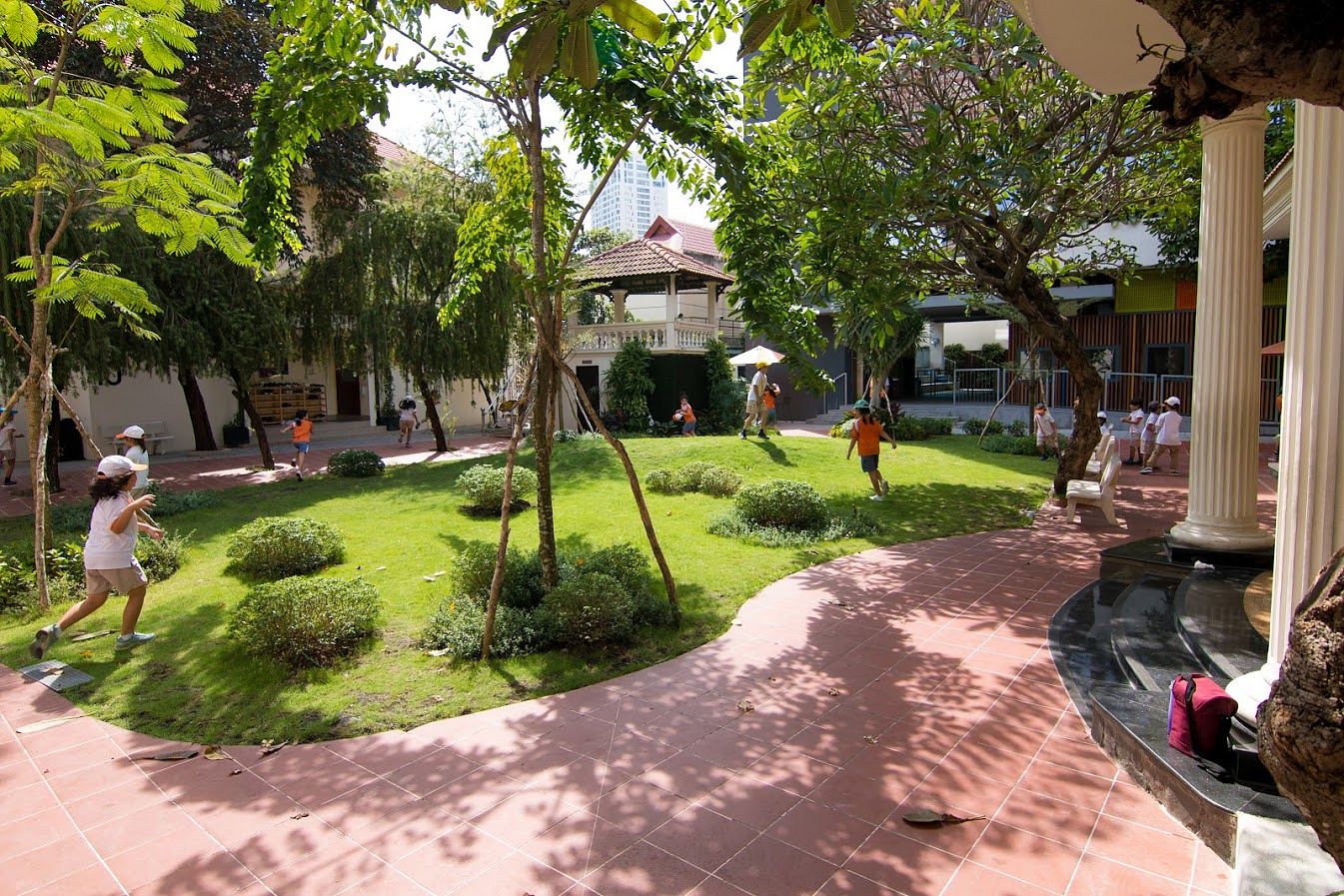 "We are really lucky to have this class," proclaims Thao Dung Vo, a graduate who received an annual US$20,000 scholarship to study at Mount Holyoke in the USA in the fall. Because class sizes at EIS are very small (the current graduating group is only 17), the students become quite close; so much so that they often finished each other's sentences while we talked.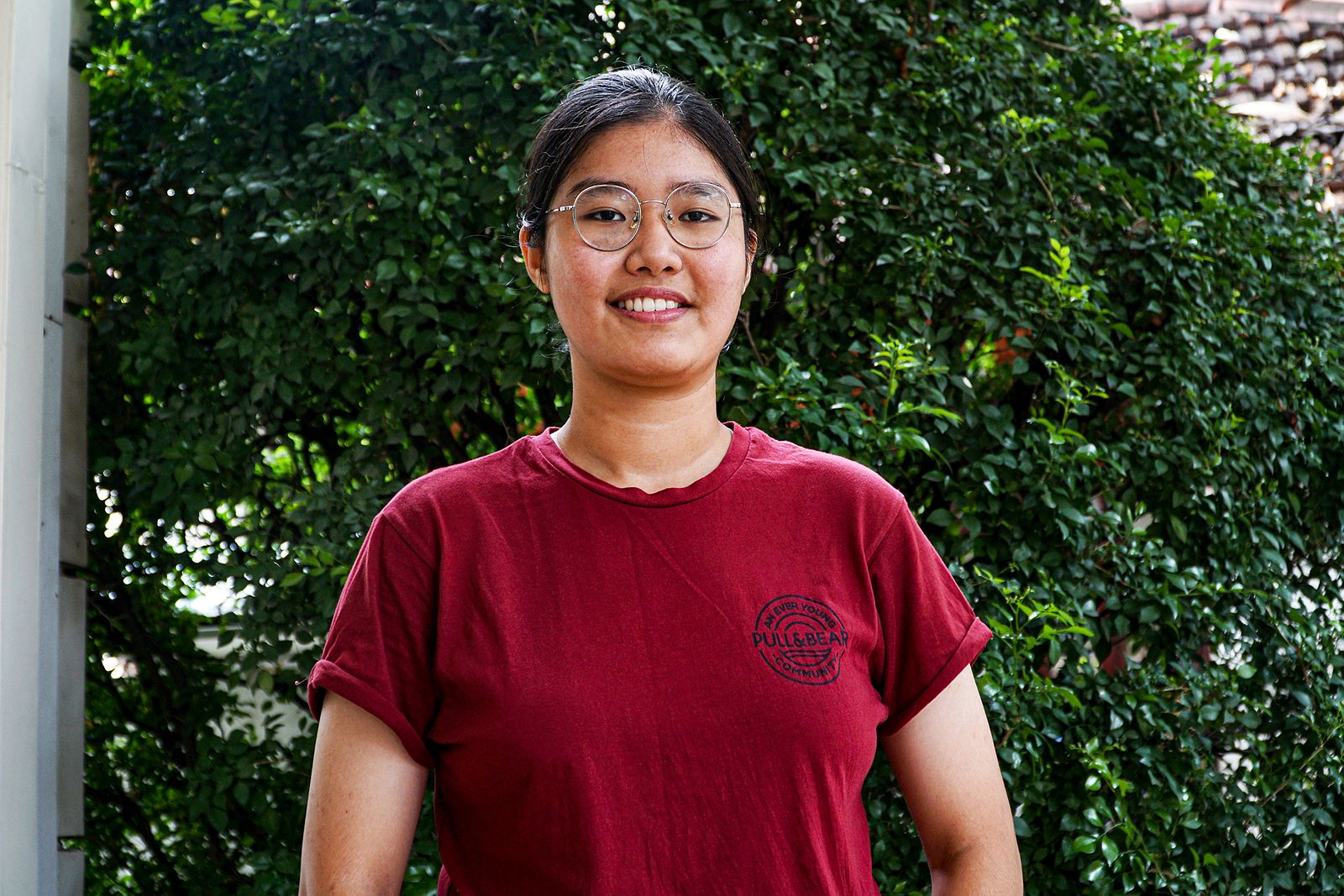 Beyond just becoming good friends who push and support one another in and out of the classroom, the students say that they encourage each other to become better, more open-minded people. Each class is comprised of young adults with surprisingly diverse geographical, cultural and economic backgrounds. This allows for crucial learning and growth opportunities because "we know how to leave our differences aside and respect different opinions," says Vanessa Valle Guerrero, a Mexican student who arrived at EIS two years ago.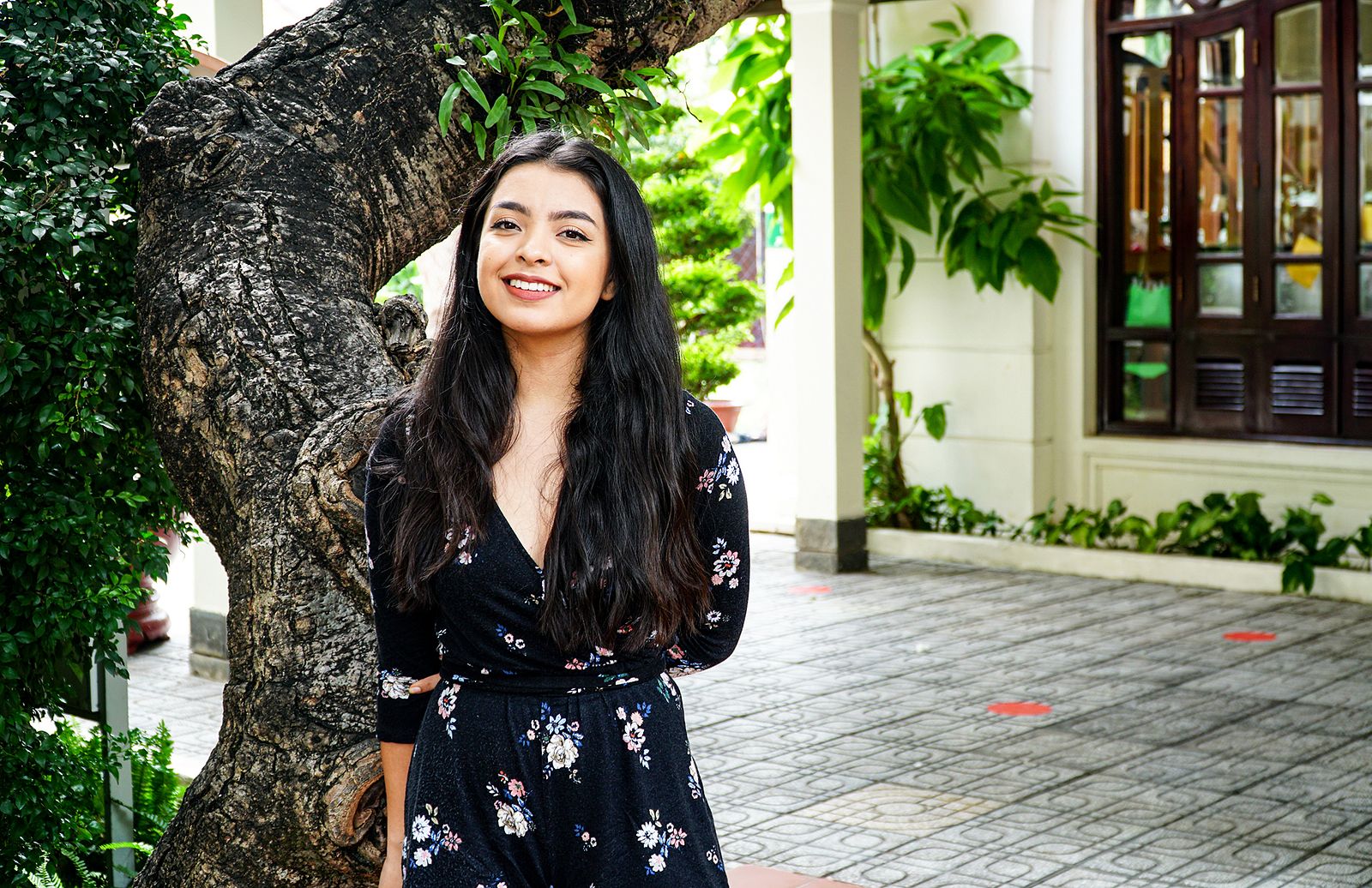 Si Yeon Kim, a Korean student who has been at EIS for seven years, remarks on how in addition to being a good learning experience, having such a diverse student body can be a lot of fun, with jokes and games coming from all directions. "I'm honestly so lucky to be in this class because if you think of high school, you may think drama or scheming…but there is none of that here!"
Recognizing One's Privilege
Another way in which EIS fosters growth as people is through its commitment to community service. As part of the rigorous International Baccalaureate (IB) program, all students take part in a trip aimed at giving back to less-privileged groups and expanding their awareness of global issues. This class traveled to Vinh Long to help build toilets and pave a schoolyard for less-advantaged students. Vanessa explains how it lets them reflect on the advantages they have and how hard people from all backgrounds work.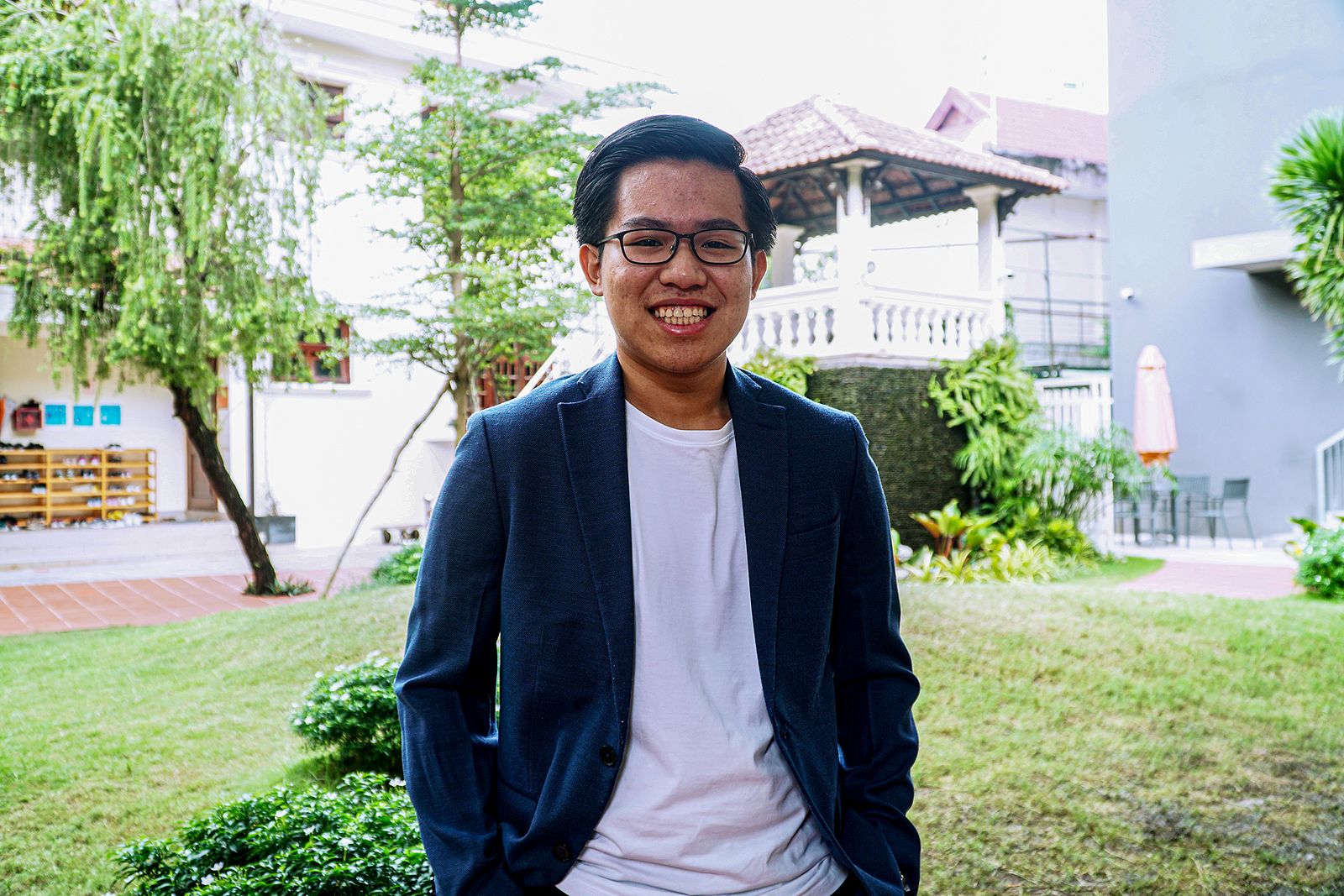 "We are aware that we are privileged. It shapes our mindsets that we should be better and help others...give back to society as a whole," explains Minh Do, who has received a full-ride scholarship to study finance and entrepreneurship at Southern Methodist University. True to the EIS spirit, after graduation he plans to return to Vietnam to contribute to the country with the new knowledge he gathers.
A Well-Rounded Education
An awareness of the larger world, EIS students are encouraged to develop a variety of interests both in and outside of the classroom. The school supports this via its many extracurricular opportunities. The four students that Saigoneer spoke with, for example, all participated in the Saigon Enterprise Competition, which involved creating business plans for new inventions. In addition to helping students develop soft skills such as teamwork and event management, it allowed them to explore real-world applications for classroom lessons and outside interests.
The conventional curriculum, including the IB program, is similarly interested in critical thinking and posing relevant questions about the world. The teachers "push us to think outside the textbook" and develop a passion for learning that has nothing to do with what will be on a test, explains Venessa.
This focus on applicable knowledge, as opposed to a regurgitation of theoretical information, inspired Dung to transfer to EIS from one of the city's gifted schools in search of more diversity in the material covered. The western approach to education, coupled with the wide array of extracurriculars and electives, has further strengthened her desire to pursue a liberal arts degree that introduces her to an even wider "breadth of subjects."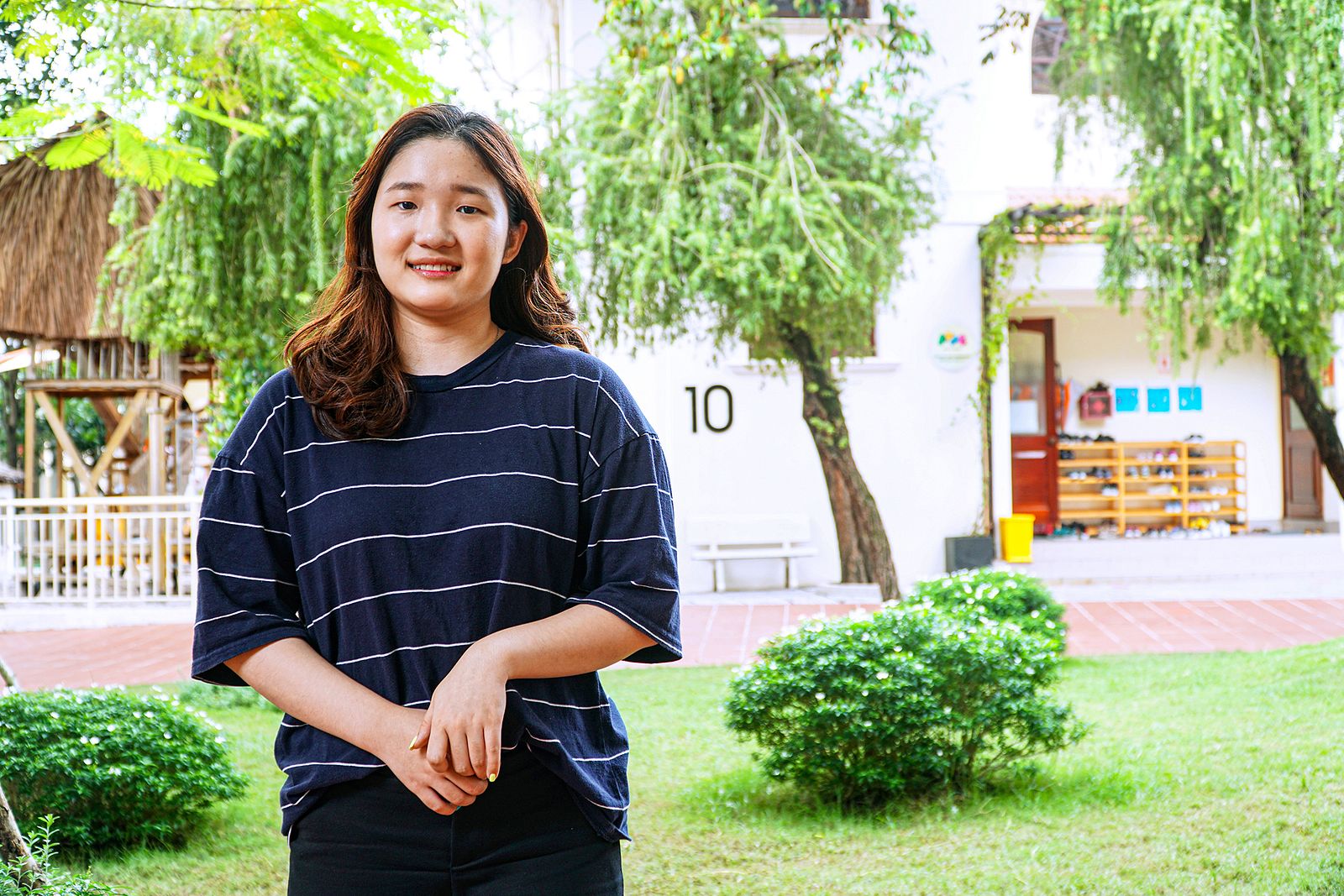 "If you work, you'll achieve it. At EIS, you have all the resources if you put in the work," says Si Yeon, regarding how she was able to receive a full scholarship to study at Hong Kong's Lingnan University. With 2020 graduates receiving admission to universities in 14 countries, nearly half with scholarship offers totaling USD$1.5 million, her success is hardly unique.
Facts like those, or the 100% predicted IB score pass rate, make obvious the academic achievement of EIS students. Harder to quantify, but equally important, is how kind, mature and well-adjusted the students are. In a single morning with the four students, it became clear they have the skills and awareness to succeed in whatever awaits.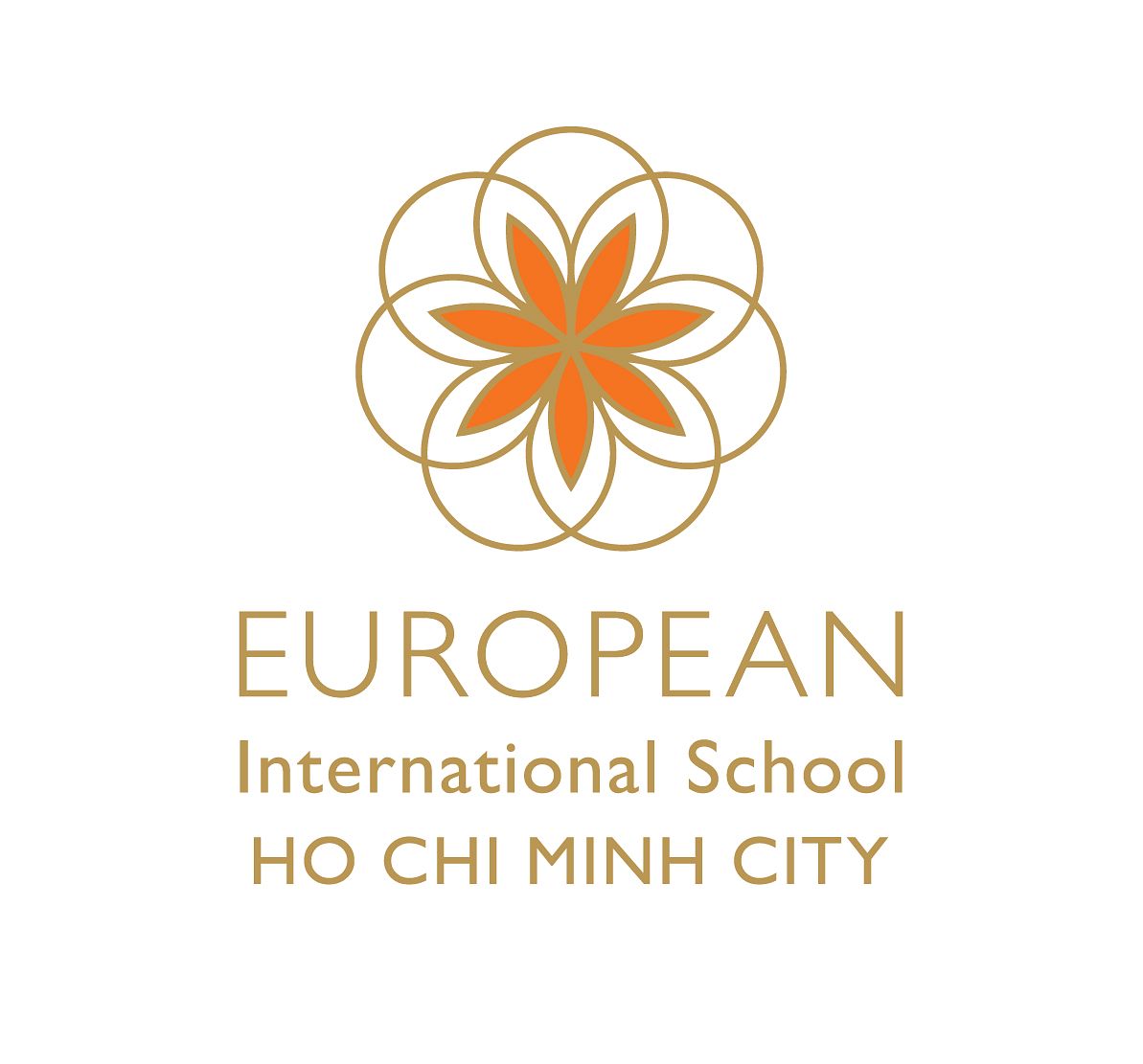 European International School Ho Chi Minh City's Facebook Page
+84 28 7300 7257