Where does one discover passion?
Frederic d'Avella found his passion when his father led him through the lush French fields that have been in their family for 300 years and encouraged him to run his hands through the soil that nurtured the grapes he now transforms into widely-acclaimed wine. Norwegian chef Sven Erik Renaa was introduced to his passion as a child in his family's kitchen where food was lovingly labored over and where daily life revolved around the meals they shared.
D'Avella, the head of family-owned French champagne house, Baron d'Avella, and Renaa, the founding head chef of RE-NAA, a Michelin two-star restaurant in Norway, understandably used the word passion frequently when discussing their life's work and presence at Park Hyatt Saigon's ongoing Passion Week. Another word that both brought up during their conversations with Saigoneer was craftsmanship.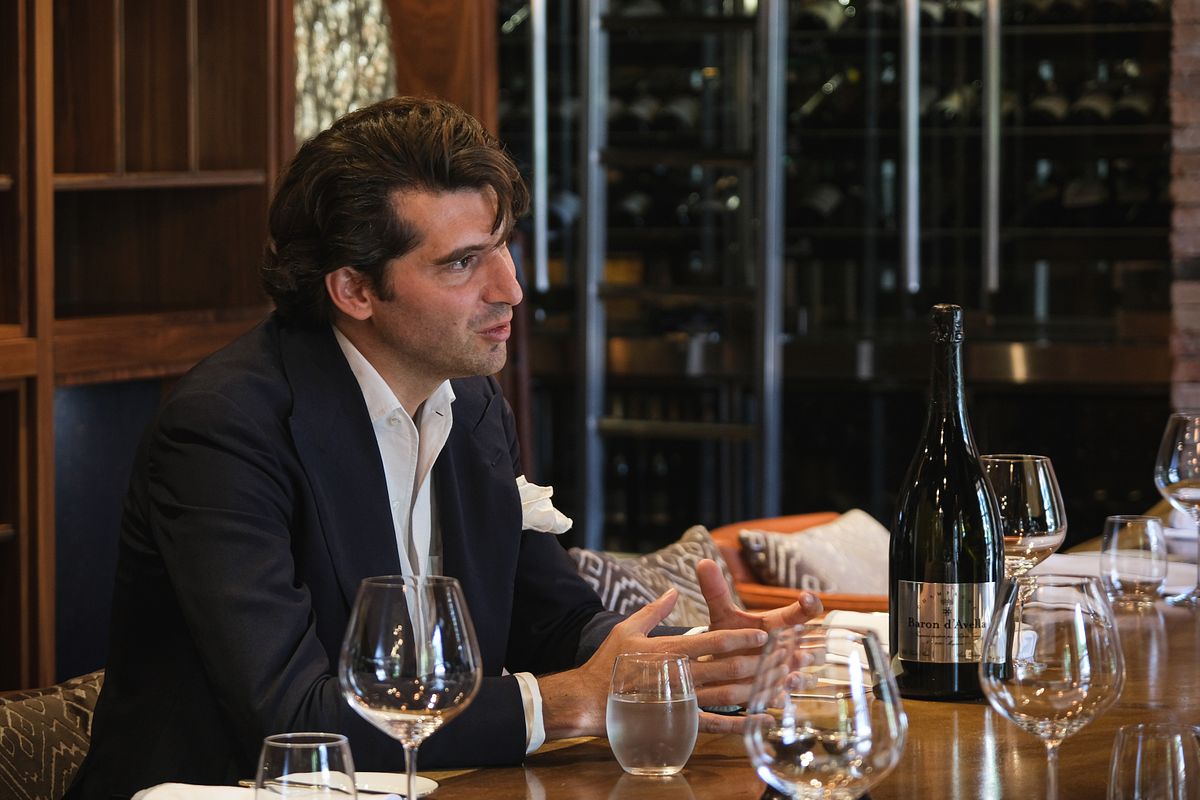 It Comes Down to Craftsmanship
Baron d'Avella is "not about luxury; it's more about artisanal, about craftsmanship," d'Avella said when explaining what he hopes attendees to his masterclass learn about his family's wine, the world's only champagne that remains completely family-run with every step of the production, from harvest to bottling and packaging, performed by hand. The brand's attention to detail was made apparent when d'Avella called for an assistant to bring in a bottle of the champagne produced for the Versace family and he explained how the magnum's seal is applied and how each line of the label's text is decided upon.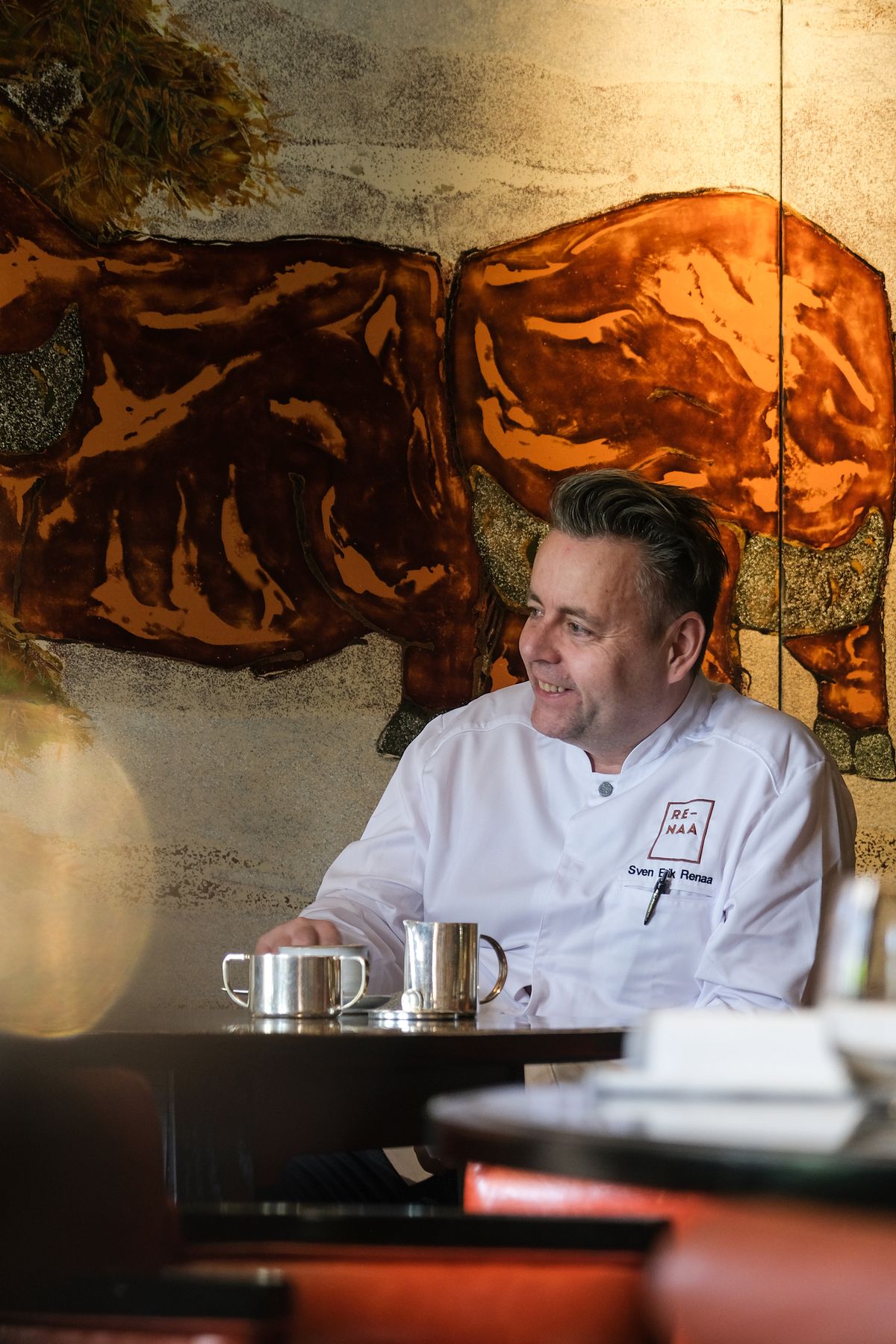 Craftsmanship came up in the discussion with Renaa when he said that he doesn't consider chefs to be artists because they don't create anything new and are instead more akin to carpenters who create according to meticulous practice and precise skills. It's an apt metaphor because, like carpenters who obsess over materials, Renaa was most spirited when discussing the "flavor library" he selects ingredients from. He attributes the success of his many restaurants to their reliance on fresh, locally produced vegetables, fruits and seafood, noting that he could illustrate the impact of such sourcing with a single carrot grown in Stavanger.
Dedication to improving one's craft by paying meticulous attention to artisanship unites Renaa and d'Avella with the other individuals present at Passion Week. To reach the pinnacles of the perfume, classical music, jewelry and floral design worlds, as they have, they had to develop intimate expertise with each element of their field. The event running through November 19th at Park Hyatt Saigon gives the masters the unique opportunity to share their knowledge with residents via classes and meals.
The Importance of Personal Presence
Other than at the Park Hyatt in Paris, Baron d'Avella wine is only regularly available via private sales to an exclusive group of members who must typically first meet someone from the family directly. This is, in part, because d'Avella says they are not so much selling "a taste" which is always a matter of personal preference, but memories. When drinking a glass of champagne, he hopes the aromas awaken "an emotion you rediscover … and part of the emotion is to remember the experience that we had together; to remember our family, us, so that we will be a little part of the emotion you have." For one day only, Saigoneers will have that chance.
For Renaa, the host of a Passion Week lunch and gala dinner, personal touch involves intimacy with the diners via an open kitchen where guests can watch him create dishes. In return, he is excited to observe them and gauge their reactions because "you always want to have one dish that stands out, that might be something that they have never tasted, which is maybe the best thing that they have ever had." One candidate for that could be the King Crab he will prepare in Saigon with sea buckthorn, a wild berry that grows amongst thorns along the ocean and which he compares to passion fruit and mango.
Passion Across Mediums
While expressing a passion for music, Renaa theorizes that if he didn't become a chef he would have perhaps become an architect. It's a fitting answer for a man who likened his work to that of a carpenter. When asked the same question, d'Avella said that if he didn't have a champagne house to manage he might have become a full-time polo player or involved in fashion. It's a particularly on-brand idea given that he is the captain of the Baron d'Avella polo team that wears exclusive jerseys made by a high-end fashion label.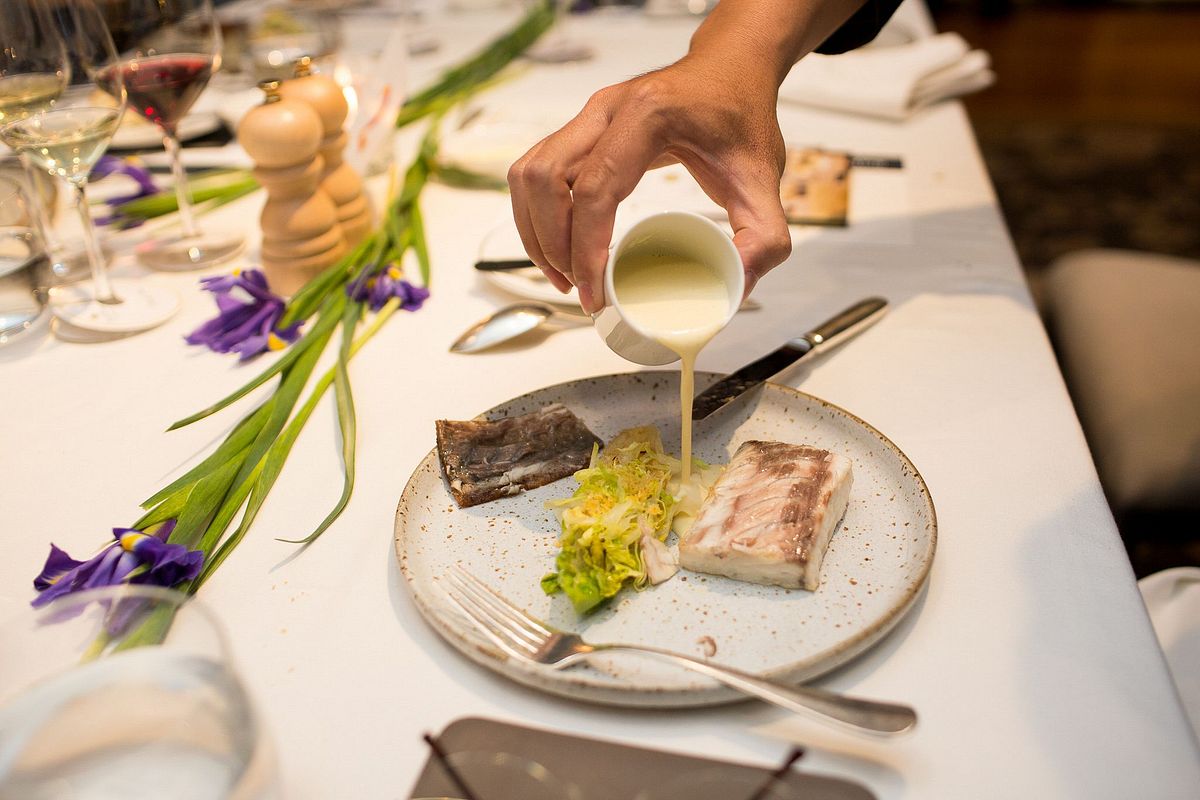 Having spoken to them about their work and passions, it isn't difficult to imagine either of the men switching careers with Alfie Lin, the floral designer we met at Passion Week 2018 and who is returning this year along with Parisian parfumeur Blaise Mautin. Or perhaps one of them would have become a Christie's jewelry expert like Mafalda Chenu or celebrity mixologist, Giacomo Giannotti, both of whom will be at the Park Hyatt this week along with Ting Fan, the Music Director of the Saigon Philharmonic Orchestra.
Amongst all the stunning artistic and cultural events Saigon teems with, Passion Week stands out thanks to the international fame and expertise of its masters, the unique access guests are offered and the cohesion of the curated events that unite passions for food, drink, aromas, aesthetics and, ultimately, life. D'Avella said that his Italian grandfather grew up in the shadow of a volcano that could erupt at any moment and people there thus treated each day like it could be their last. We'd like to assume he would consider one such day well spent if it involved a visit to Park Hyatt's Passion Week.
+84 28 3824 1234
Park Hyatt | 2 Lam Son Square, D.1, Ho Chi Minh City