Made by a group of unknowns, One Cut of the Dead, cost just US$27,000 but is set to earn US$10 million amid international acclaim.
The feature-length film is a genre-mocking, horror-comedy that offers a fresh take on familiar tropes, according to a review by Indie Wire. It opens with a single 37-minute shot of a zombie film within a zombie film that Variety calls "gory and highly entertaining splatter action" before leaping backward and forward in time to shift audience's understandings of the situation and capitalize on planted jokes. The Japan Timesraves: "Filmed with a crazed energy and headlong pace, [the movie's] big joke [is] the nutty director obsessed with his art in the middle of chaos."
The plot follows a film crew shooting a zombie flick in an abandoned water treatment facility which was supposedly a site for "human reanimation experiments" by the Japanese army. However, midway through the production, the team encounters actual zombies; and hilarity ensues.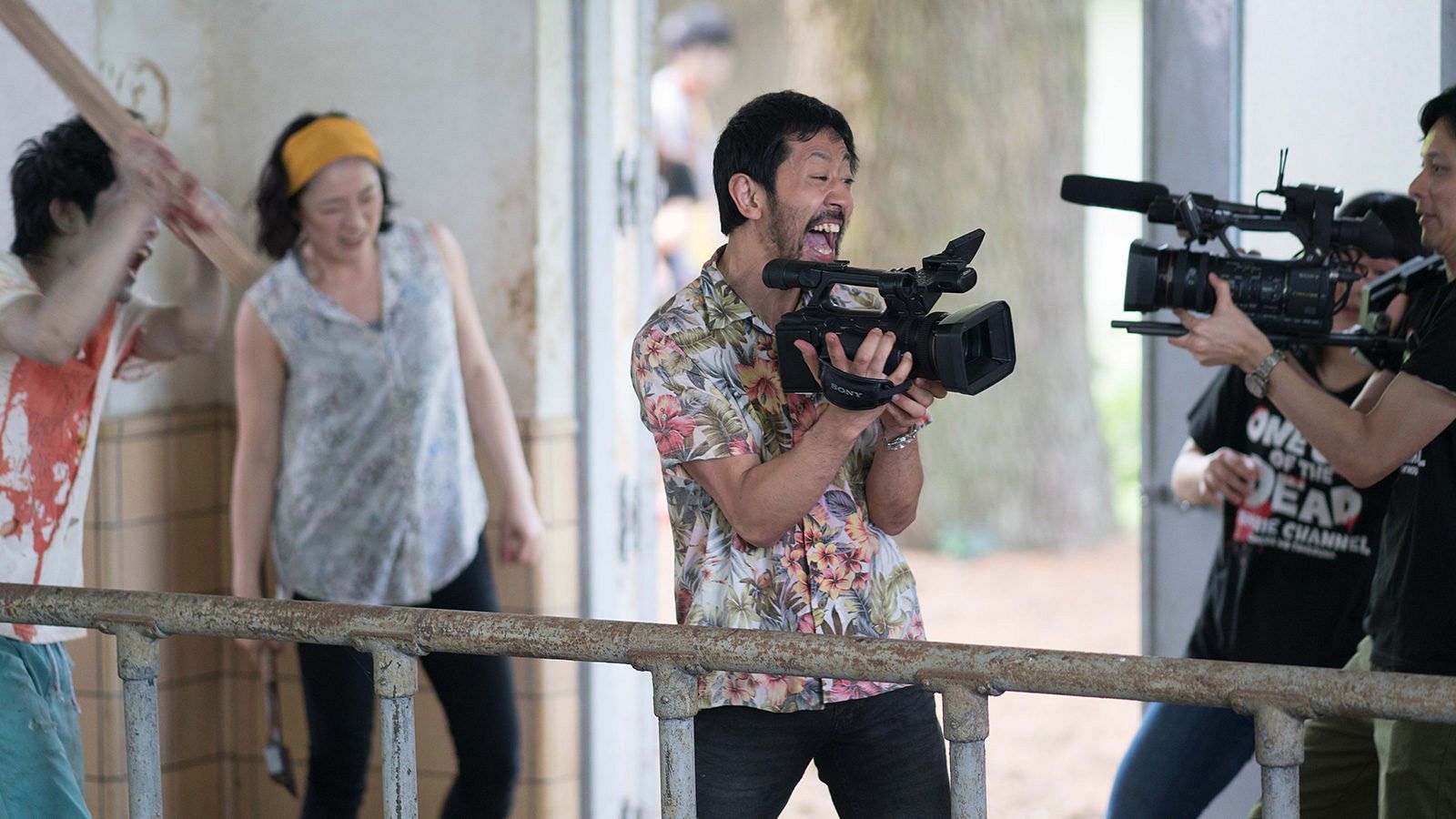 34-year-old director Shinichiro Ueda — who also doubled as the project's screenwriter and editor — made the low-budget film in only eight days after participating in workshops for promising actors and filmmakers at the Enbu Seminar drama school in Tokyo. Buzz around the film helped its run extend from just three Tokyo theaters to more than 200 with international distribution secured for South Korea, Taiwan, Hong Kong, Germany, UK and Scandinavia. An Audience Award at this year's Udine Far East Film Festival in Italy and a 100% Rotten Tomato score are further fueling people's interest in the flick.
As One Cut of the Dead gets more attention, however, controversy is emerging. Ueda acknowledged in a July interview that the film was partly inspired by a small theater play written by Ryoichi Wada that he saw five years ago. While initially supportive of his colleague, Wada recently had a change of heart and made public complaints about the similarities between his play and the film and is consulting lawyers.

There is no word yet on if the film will be available in Vietnam, but check out the preview below:
[Video via YouTube channel nikkatsuchannel]
---

Related Articles:
---