In Saigon, coffee can be consumed on the sidewalk or in a fancy coffee shop, out of a plastic cup or one made of fine porcelain. Regardless of location or vessel, this black, magic liquid has been a constant of Saigon life for the last 70 years.
While French colonist were probably getting their caffeine buzz on since the 19th century, the drink only achieved mass appeal in the 1950s when Chinese-Vietnamese noodle vendors began to brew the drink, using an interesting method jokingly referred to as "sock brewing."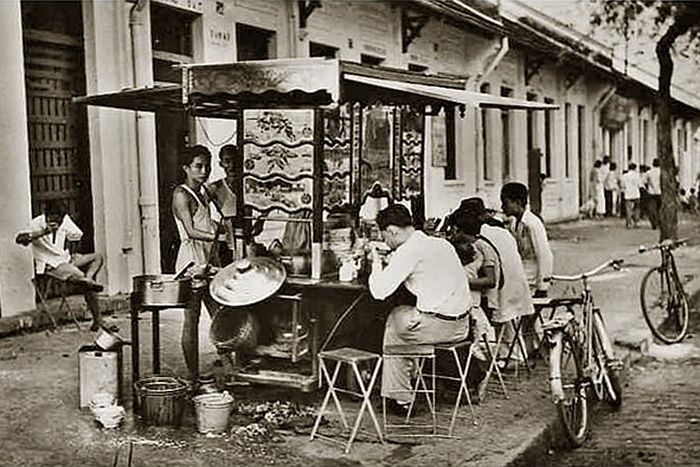 In this technique, a filter, which resembled a sock, was used to hold coffee grounds upon which boiling water was poured. After a few quick stirs, it was left to poach for ten minutes and was ready to serve. Although the same grounds could be used for multiple brews, it was said that the first was always the best since it was the least bitter.
Unless you wanted to come across as an amateur, you would drink your coffee from a plate and indulge yourself with some extras like dim sums or dumplings. "Sock coffee'' lovers often relaxed and talked for hours on Mac Mahon Street (now Nguyen Cong Tru Street), or Verdun Street (Cach Mang Thang Tam Street).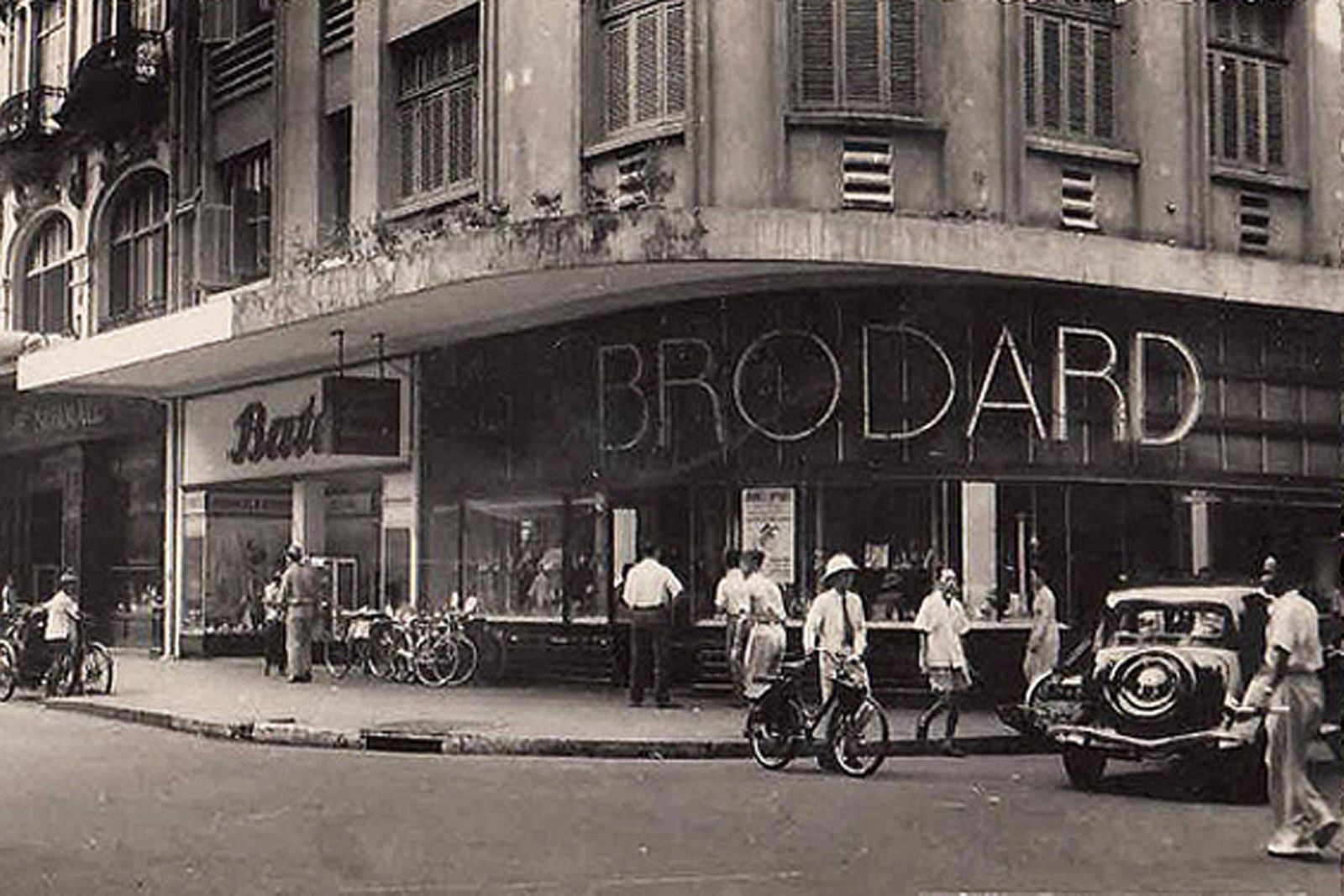 As time dripped by, those casual noodle/sock coffee shops were replaced by fancier Western-style cafes like La Pagode, Brodard, Givral and The Continental, just to name a few. The authors, artists, businessmen, journalists of the 1960s were often seen chatting over their cà phê phin (filtered coffee) on Catinat Street (now Dong Khoi Street) with a sunny view of the Opera House.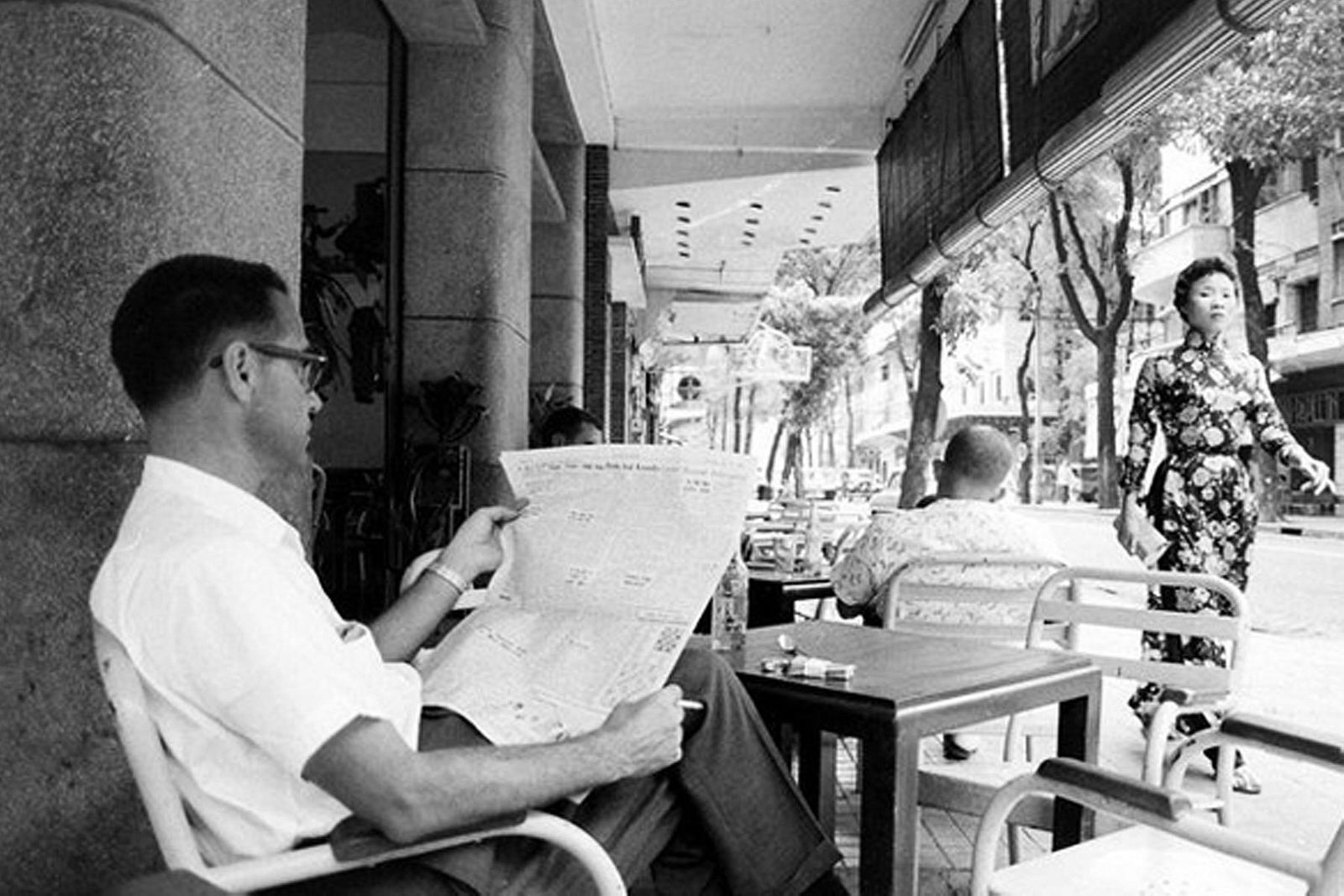 Those who preferred entertainment could go to another popular venue – cafeterias. The most famous of these was Anh Vu Cafeteria on Bui Vien Street – a cozy place with performances by well-known singers such as Bach Yen, Mai Huong, Duy Trac and Cao Thai. These acts brought lines of customers to the formerly quiet street. Cafeterias like Anh Vu, or Duc Quynh (Cao Thang Street), Jo Marcel (Hai Ba Trung Street), Đêm Màu Hồng – Pink Night (Dong Khoi Street) added to the vibrant coffee culture, which has lasted all these decades – relishing coffee with live music.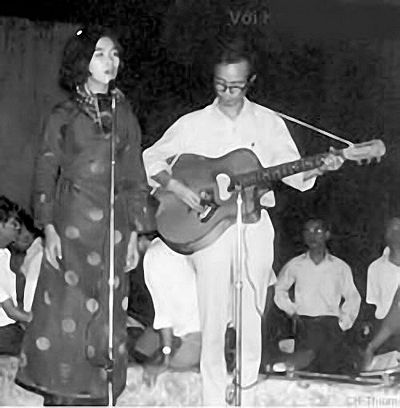 Towards the American War, Saigon's streets were not a particularly relaxing place to enjoy a coffee. But, not long after reunification, these casual, street-side coffee made their return - scattered along the pavement, men sat on little chairs, having long conversations through clouds of tobacco smoke.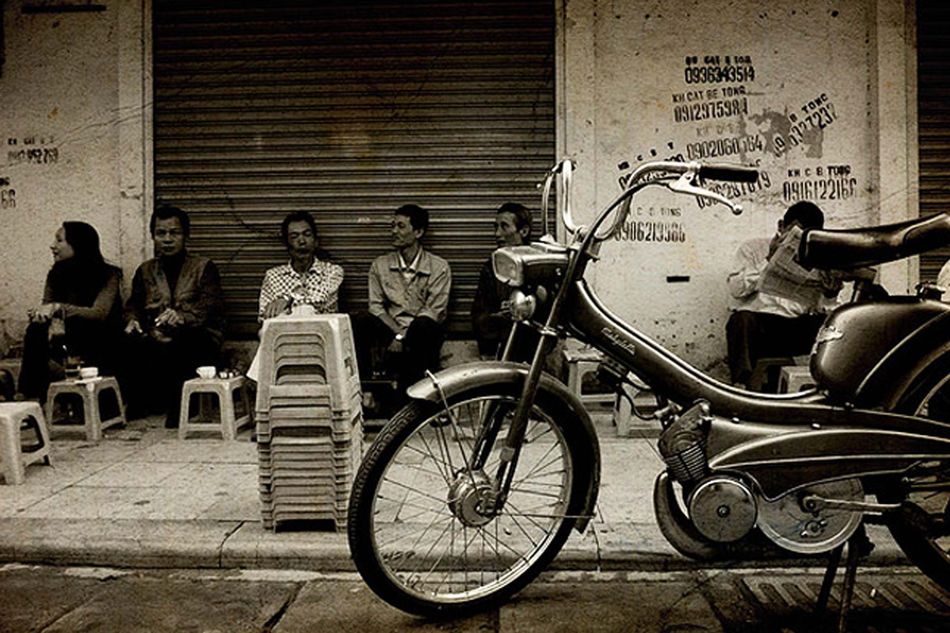 Whether enjoyed with live music or just the sound of the street, these two styles have lasted to the present day. However, the scene of dripping "socks" and coffee sipped from saucers are now preserved in nostalgia.