When the restaurant first opened, many guests questioned what the meaning of "Shamballa" was.
For us, Shamballa is a special haven surrounded by mystery and wonder. The name "Shamballa" can be traced back to Sanskrit where it means a place of peace, stasis, and joy. Based on Tibet's most sacred writings by Kanjur Tanjur, Shamballa is a hidden kingdom nestled north of the Bodhi Gaya city, a holy place in Buddhism where the Buddha was enlightened under the Bodhi tree.
Folklore surrounding the interior of the kingdom varied. Some said it is an oasis enclosed by vast mountain ranges, tender snow, and glistening ice. Few believed there is an ethereal gate that led to a metaphysical world, binding various intangible space-time dimensions with our own. Others stated that this hidden oasis is too far for any soul to reach, and it can only be admired from afar.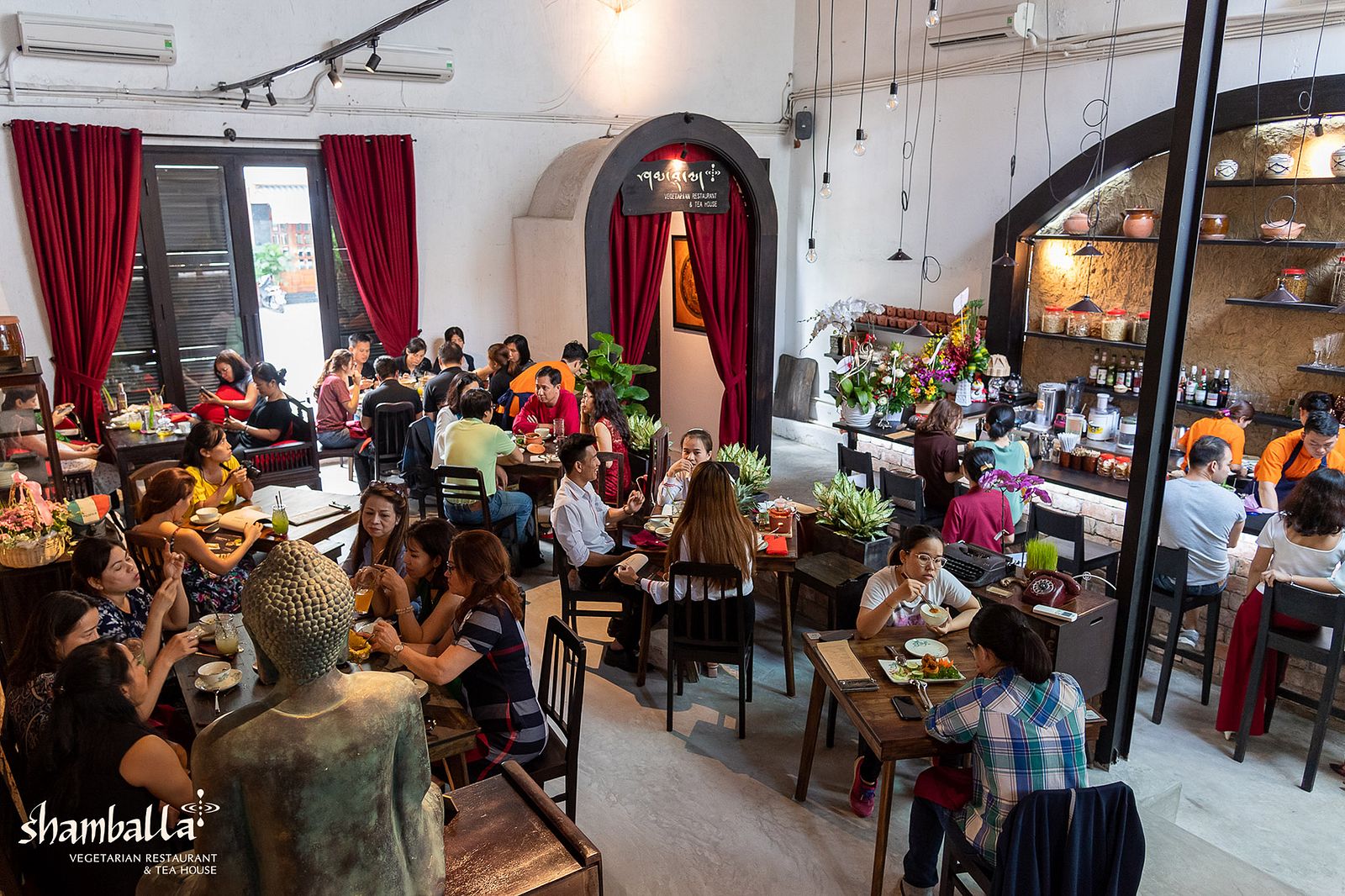 Shamballa Vegetarian Restaurant & Tea House takes the concept of a mystery, the styles of Buddhist art, and the teachings of balance in Buddhism and applies it to Vietnamese culture. The French Colonial architecture with Vietnamese-Tibetan fusion interior design is surrounded by wild fauna, a balance between urban and rural. Tall glass windowpanes create a sense of spaciousness in an intimate atmosphere. Shamballa is a viridian getaway in a sleepless city.
Shamballa Vegetarian Restaurant & Tea House serves delicious dishes masterfully prepared with organic ingredients to encourage a healthier diet that also appeals to taste. A greener energy source has less carbon footprints, and it is a step towards an eco-friendly lifestyle. A positive experience with vegetarian cuisine is a new perception of life.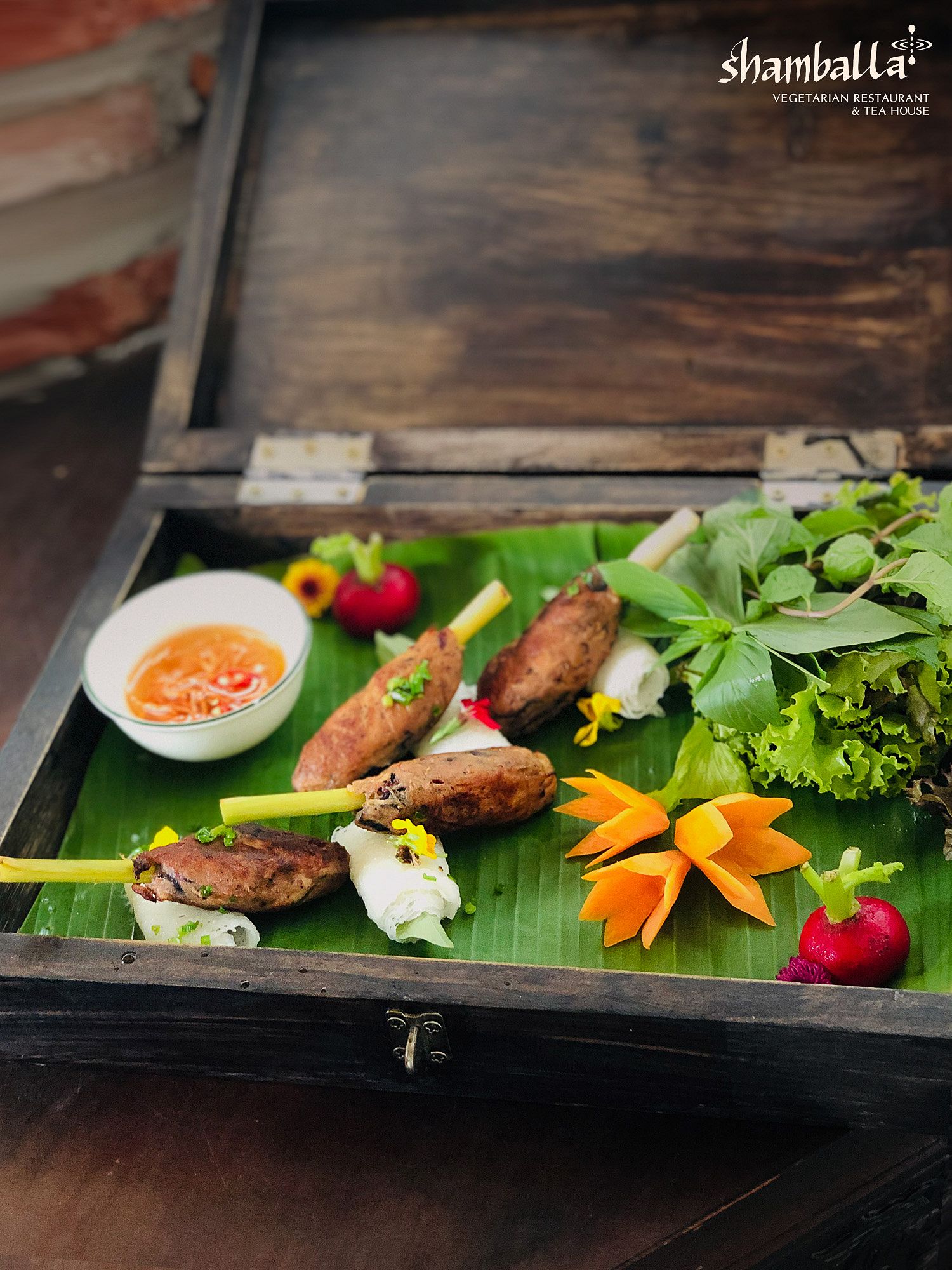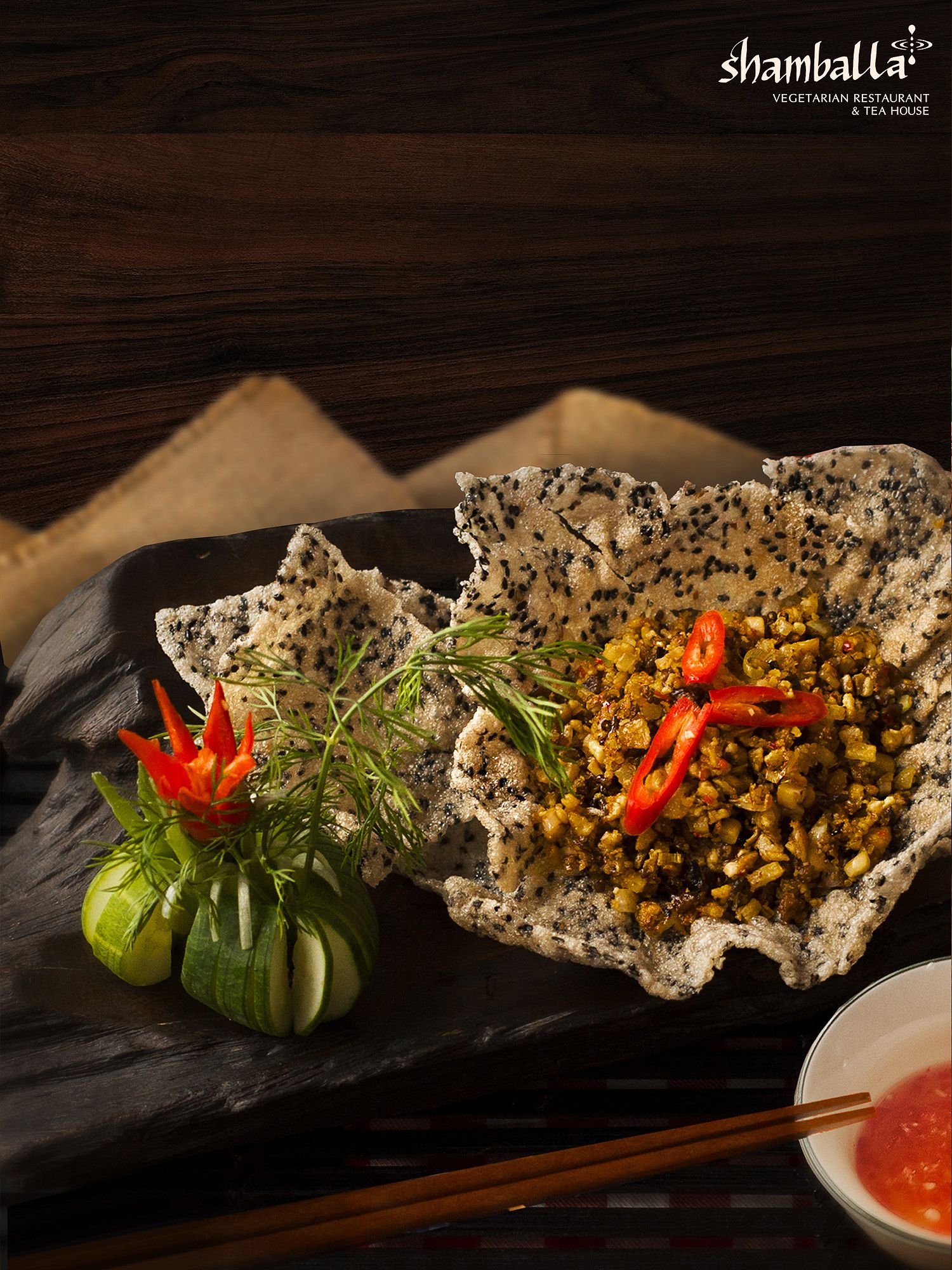 Opening hours: 10:00-22:00
091 7876 788
17-19 Trinh Van Can St., Cau Ong Lanh Ward, D1, Ho Chi Minh City